6 Best Square Plugins For WooCommerce 2022 
Square Payment is one the most secured payment gateway for accepting payment online and sync all payments with inventory, items and Products. Using Recommended Square Plugin setting up Square payment gateway and Point of Sale (POS) sync with your Online store Inventory management is quite easy .
Lets have the list of top Square Plugins For WooCommerce are as follows
1. WooCommerce Square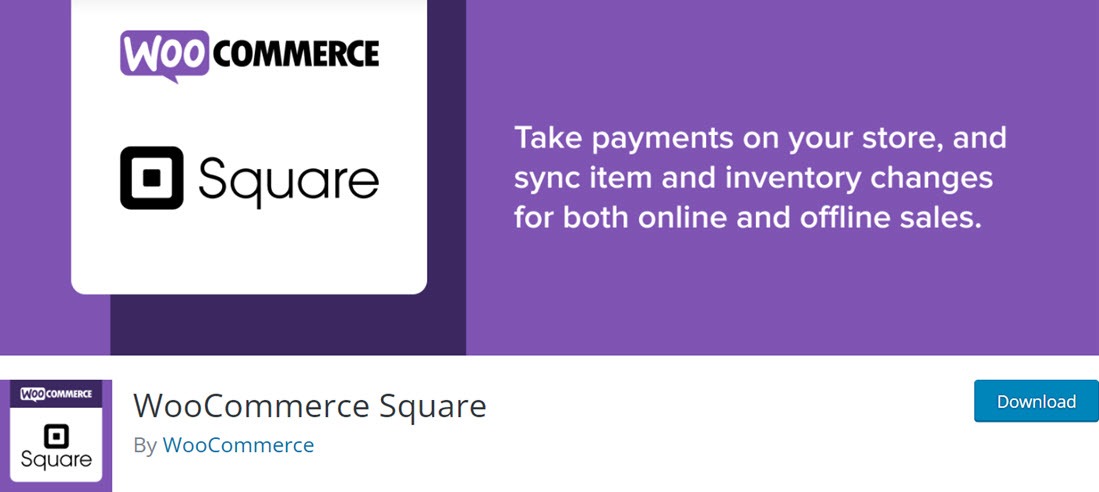 WooCommerce Square is an free Square plugin for WooCommerce  website that lets you establish a secured and reliable payment gateway. Accept direct payment by debit card or credit card on your store with Square related to PCI Compliant. Although, this amazing plugin also enables the synchronization of inventory data between Square POS and WooCommerce. Fine-tune with WooCommerce Subscriptions and WooCommerce Pre-orders. Provide a better user experience on checkout while allowing the customers to save default payment methods and utilize the same on every checkout. WooCommerce Square automatically introduces a well-versed payment form, i.e., mobile-friendly and format. Configure the payment gateway access on your e-commerce store according to the necessity. Enable or disable this payment gateway whenever you require.
Automatic and manual options are available from which you can select anyone suitable to you for syncing the WooCommerce products, images, and categories. WooCommerce Square tackles refunds so smoothly with a comprehensive admin panel. Whether you sell online or in multiple locations, with the assistance of this plugin, you can track your record. Fetch the product details periodically and need to refresh them before editing the WooCommerce store. Translation-ready and supports WooCommerce variable products for synchronization.
Total number of users – 100,000+
Screenshot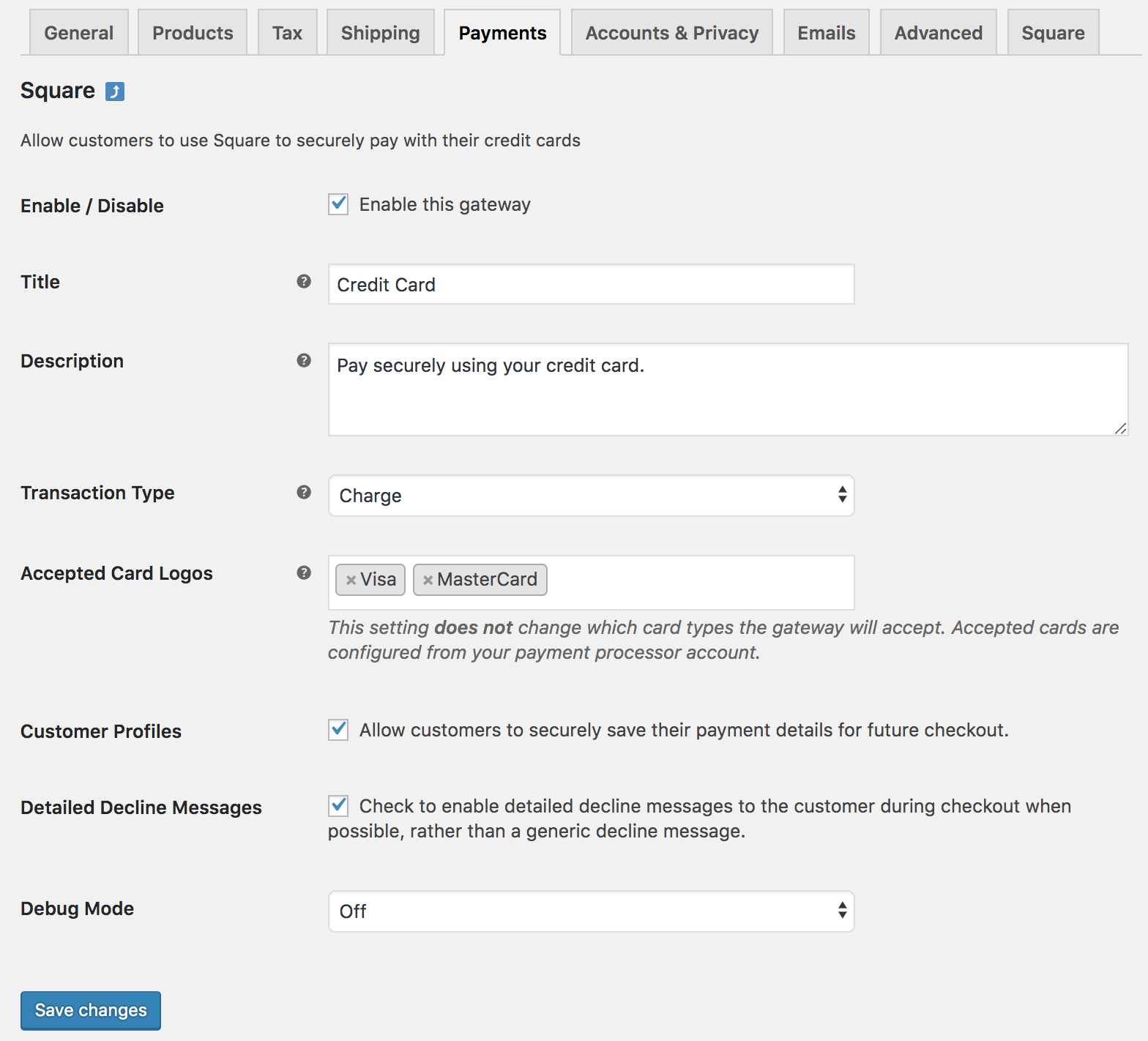 2. Square for WooCommerce

Square for WooCommerce eases the payment processing on any eCommerce platform. Avails fast and reliable transaction processing that takes 1-2 business days. Whether you are selling online or in-store, you can track all your payments, inventory, and products. Provides a centralized synchronization of inventory, sales, and customer data along with one integrated payment access for all. Starting your payment gateway at zero cost where you don't need to pay any fee unless you sell products. Square for WooCommerce lets you accept payments online instantly from different debit cards and credit cards. Globally available in different countries such as Canada, US, UK, France, Spain, Ireland, Canada, and Japan.
Square for WooCommerce emerged with a standard pricing structure for each online transaction and in-person transaction that varies from country to country. A secured transaction integration with PCI- DSS compliance free from any additional security fees.
Elementary Features –
This WooCommerce square plugin supports digital wallets that let your customer pay easily via Apple Pay and Google Pay with their mobile devices.
Let you view each product transaction details for enhanced reporting.
Enable your recurring customers to save their payment methods for future checkout.
Authorize transactions that enable customers to place an order and delay payment capture until that order is shipped.
Price – Free
Screenshot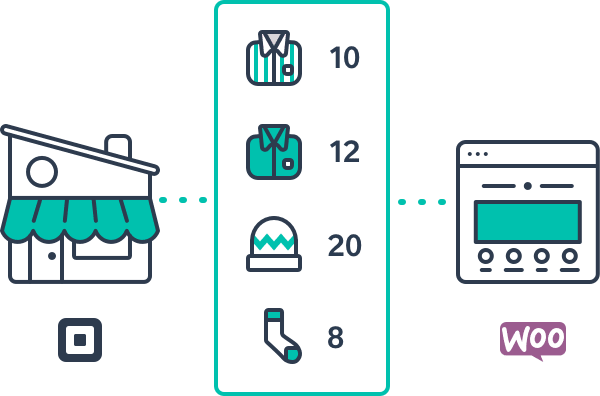 3. APIExperts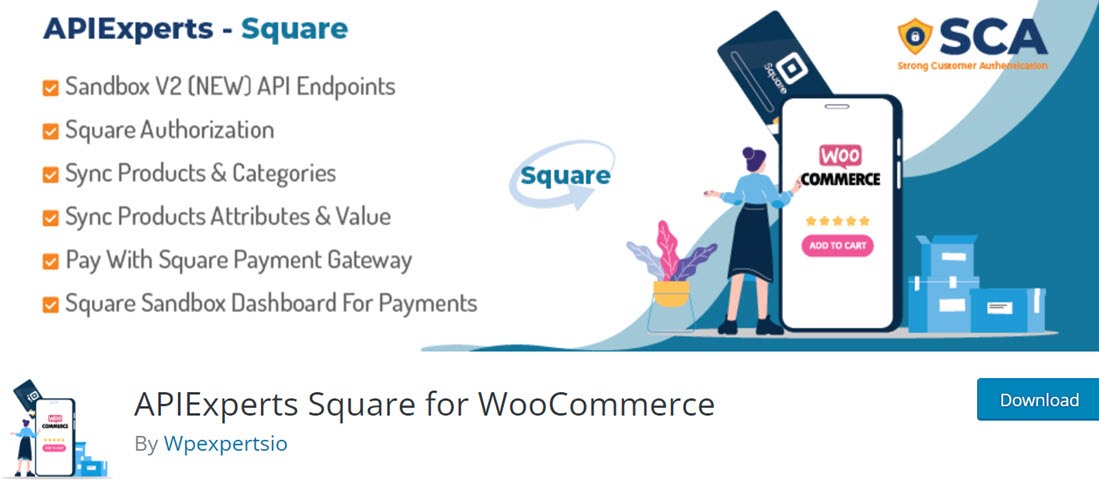 API Experts Square for WooCommerce enables simple and secure payments and synchronizes every activity wisely. A well-integrated WooCommerce Square plugin that connects WooCommerce and Square for effective syncing of products and payments. A centralized solution for tracking everything that occurs from inventory to order in your store, either online or in-person. Allow synchronizing variable or straightforward products from WooCommerce to Square and vice-versa.
API Experts Square is simple to install, activate and configure where coding skill is not necessary. Enable payments online that support ACH (Automated Clearing House), so your square account accepts direct payment even without utilizing credit card networks, cash, wire transfers, or paper checks. Google Pay compatibility provides an enhanced checkout experience for your customer who can pay for their order easily anywhere and anytime.
Once you activate API Experts Square, your customer gets start payment access by square payment gateway on the checkout page. Automatically updates inventory and lets you verify the WooCommerce order transaction. After this action, your WooCommerce inventory updated itself. This fantastic extension contains a user-friendly interface with essential features that smooth your payment processing with reliable security. A comprehensive dashboard is available where the admin can manage and trace the transaction, refunds, inventory, and more.
Total number of users – 1,000+
Screenshot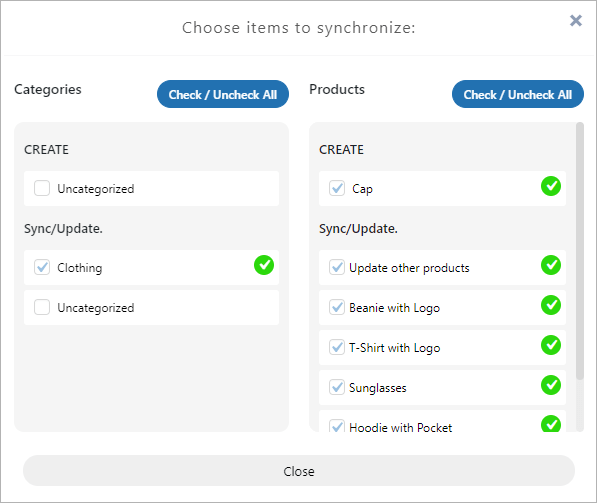 4. WP EasyPay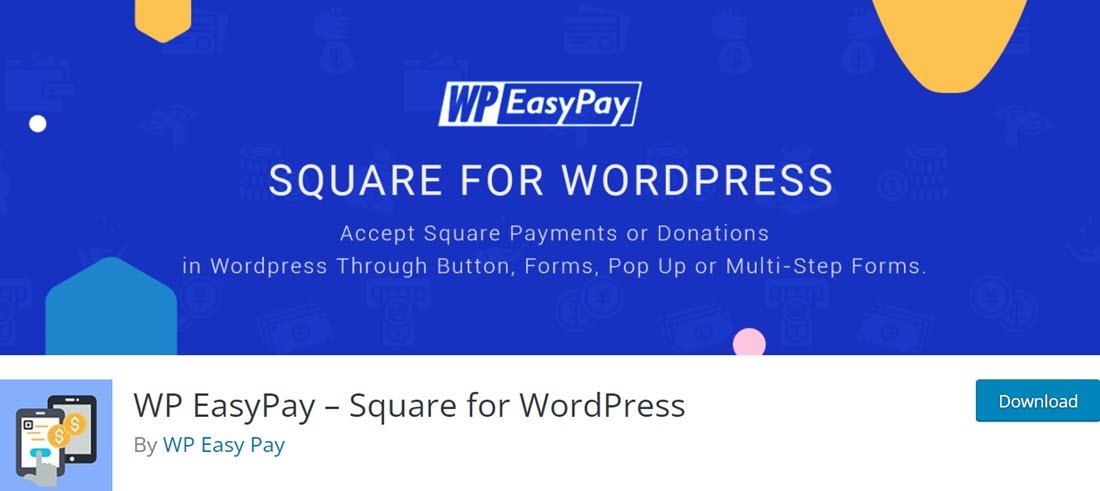 WP easy pay is designed for you to avoid the complex procedure of setting up an online payment system. It makes accepting payment through credit cards possible instantly. This is free square plugin for WordPress that is designed to accept online payments and donations for your WordPress website within minutes. The payment process designed here is frictionless, and payment can be processed from anywhere virtually at any point in time.
Currently, square payment is being accepted only in Canada, the UK, Japan, and the US. This square payment plugin makes the payment process extremely simple. It is done just with one click. You can either accept Square payments in donations or fixed amounts for the services offered. Sandbox support is being provided to customers for developer testing. You can add the payment form (credit card) on the website using a shortcode.
It is safe for customers because a notification will be sent every time a successful transaction is made. There is strong customer authentication which reduces the chances of fraud. You can redirect users to the custom thank you page only after payment is verified. This square payment gateway plugin is extremely safe and secure.
Total number of users – 3,000+
Screenshot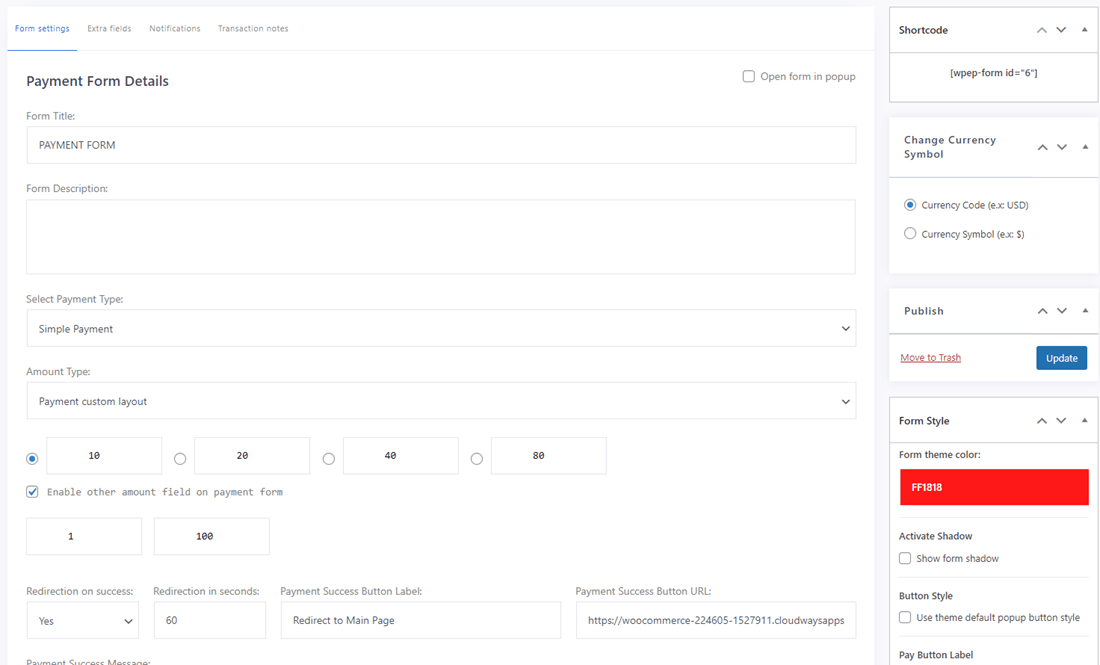 5. WooSquare Pro

Woosquare Pro is Powerful Square payment gateway plugin for WooCommerce that  helps you to accept square payment during checkout. It is a premium plugin to accept payment from codecanyon. This plugin is available in Canada, Ireland, Japan, Australia, UK, and the USA. The currency of each of the above countries is accepted with square. This plugin will help you manage customer details, orders, refunds, inventory, and refunds between WooCommerce and square. It is simple and easy to use.
This WooCommerce Square plugin has an auto-sync feature that will sync between WooCommerce and square, making real-time tracking easier. Everything, including Price, images, variation, quantity, and category, will be synchronized easily.
Customers will pay their amount on the checkout page with this payment gateway. It accepts payments done using credit cards, apple pay, and google pay. The refund payment can also easily be managed here.
All the security standards for handling credit cards of major card schemes are regulated. Square is compatible with Mozilla Firefox, opera, google chrome and safari.
Price – Regular License – $79/OneTime
Screenshot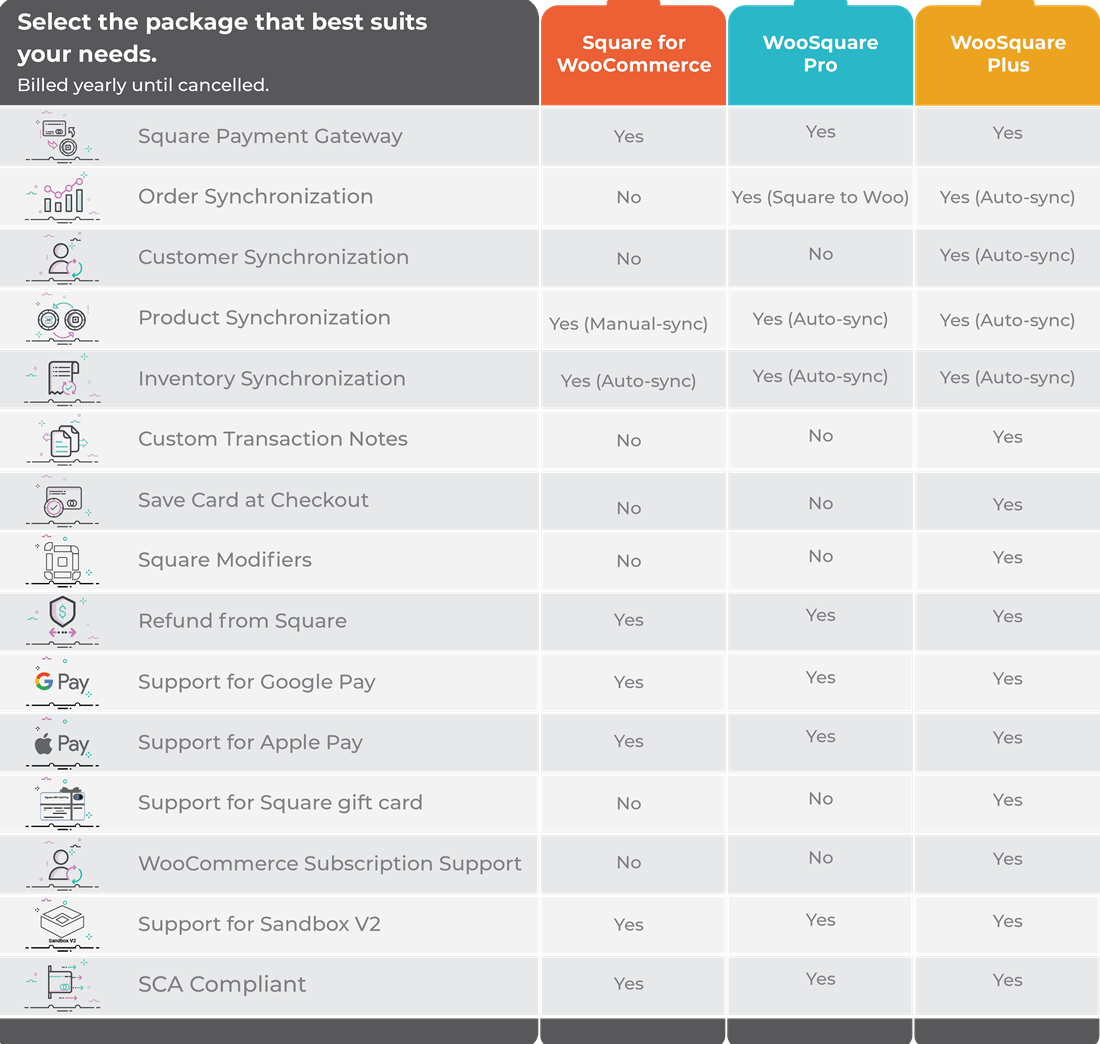 6. Square Up

WooCommerce square up payment helps you accept payment for booking products like appointments, reservations, rentals, etc. it is an ultimate square payment gateway plugin that allows you to receive simple payment on the WooCommerce website. Real-time management of refunds and payments is done here.
Payment support for Australia, the UK, Canada, Japan, and Ireland is currently available with square up payment. It accepts all major credit cards and other payment options like a square gift, google pay, apple pay, etc. Payment information of users is saved for future purchases. It will make checking out more accessible next time.
This plugin does not synchronize products between square and WooCommerce. Also, multi-site support is available. Square payment pro can be used as a perfect payment gateway for sync. Setting up the payment process is extremely simple and easy here. You need to ensure that the SSL certificate is activated for your checkout page to start the square certificate.
Price – Regular License – $29/OneTime
Screenshot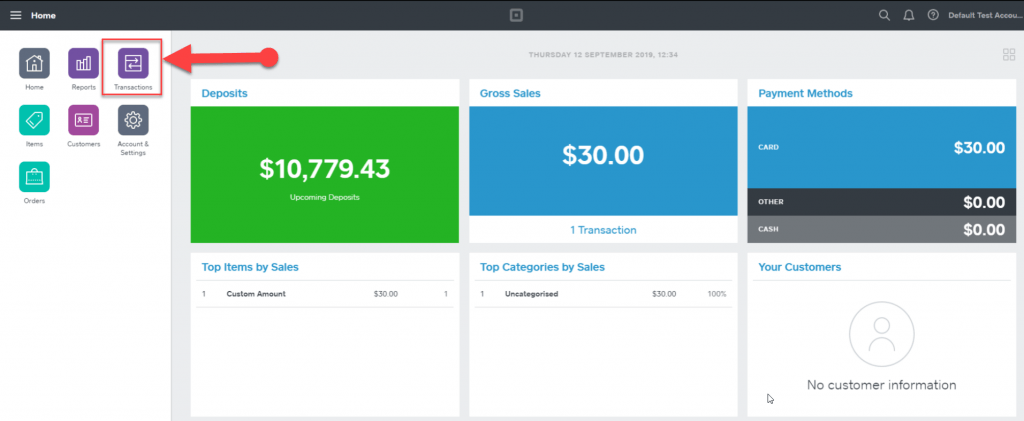 You might be interested in Point of sale plugin, Referral Plugin  Multi Vendor Plugin and Managed Google Cloud Hosting