7 Best Referral Plugins For WooCommerce 2022
Setting up referral program on your eCommerce website can help you to boost sale by Word of mouth.  Referral Program plugin for WooCommerce helps you to reward your customers for inviting their friend to make purchase on your online store. You can offer your customer  unique referral link or code for tracking the customers they refereed to your website.
Lets have the list of top WooCommerce Referral Plugins are as follows
1. ReferralCandy for WooCommerce
ReferralCandy is a most powerful WooCommerce referral plugin that enables referral campaigns functionality for reliable customers. Rewards your customers on referral to someone else. Using WooCommerce Referral program you can boost sales on your online store instantly. Your customer gets access to a reward link after shopping on your e-commerce store. And, such a reward link will be redeemable just after sharing it with friends and acquaintances. ReferralCandy provides an effective refer-a-friend program to your store for enhanced reachability and conversion. It saves your time and efforts as it automatically initiates its campaigns that drive you, new customers, on referrals.
Core Features –
Easy to configure and get started immediately without writing a single line of coding.
Configure customized referral rewards according to your business pursuit, whether cash rewards, custom gifts, or store discounts.
Integrate e-commerce and marketing campaigns in just a click.
Provides an interactive dashboard that lets you view insights and analytics of referrals.
Comprehensive customer support with live chat to assist you anytime, whenever required.
Total number of users – 900+
Price – Premium – $49/Monthly
Screenshot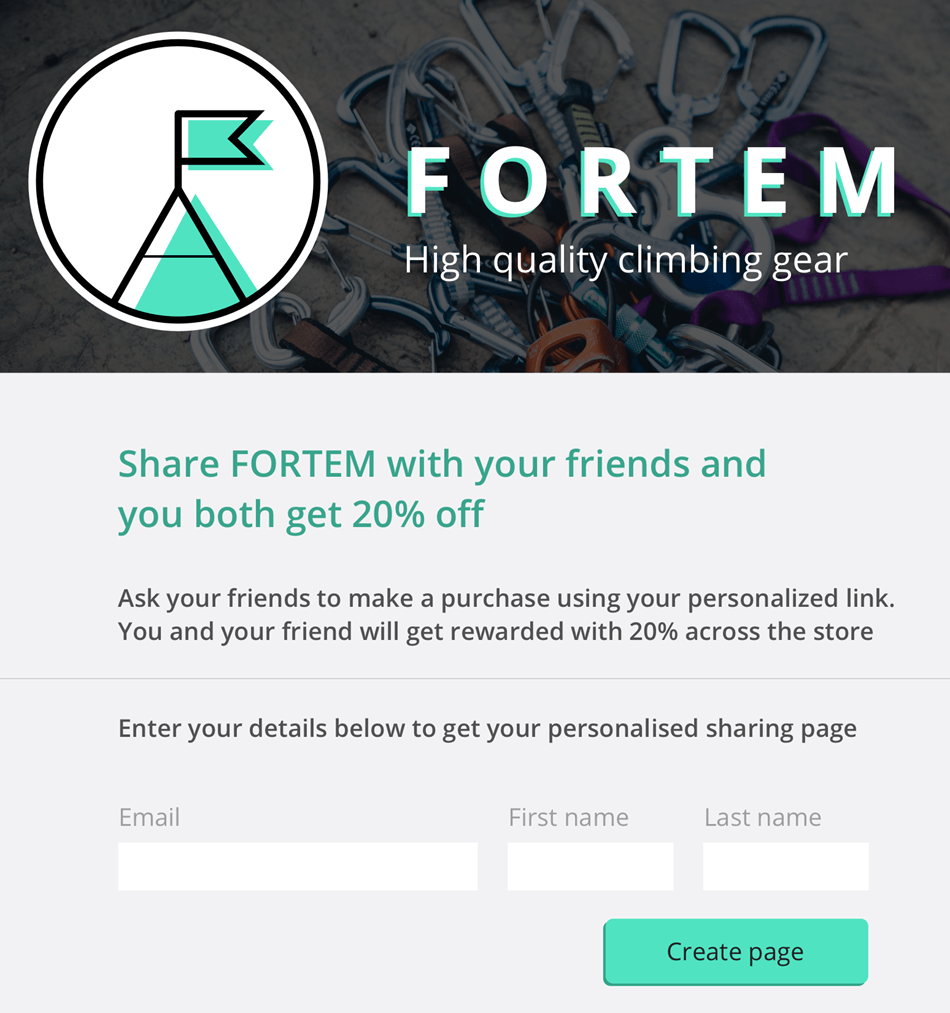 2. Retainful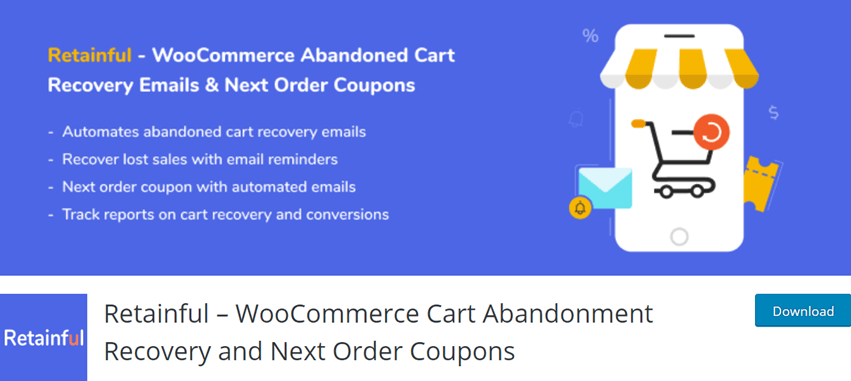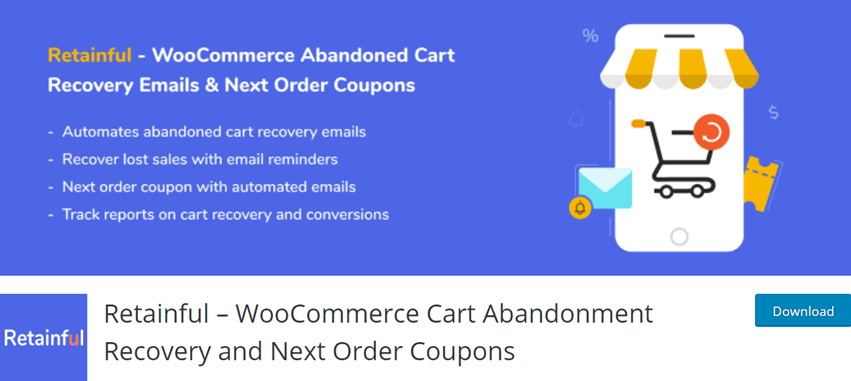 Retainful is a lightweight and free WooCommerce Referral plugin for generating referral campaigns on your WooCommerce store. Drive more customers to your store by availing yourself of referral codes to them. Once anyone shops in your store, provide them referral codes to share with their friends. And for this task, assign your customers some coupon codes and other rewards. Retainful works automatically in tracking successful WooCommerce Referral program once you configure accordingly, which saves time and effort. Such a feature-packed extension, i.e., compatible with existing themes and plugins.
Integrated Features –
Provides widgets, launchers, and popups to display referral links and rewards intuitively.
Create unique referral links automatically and assign them to your customers after shopping thereon.
Send referral links via email.
Manage your referral campaign wisely, just right on an integrated dashboard.
For boosting sales you can even setup coupon referral program for your WooCommerce and customer gets discount coupon in exchange for referring a friend
Enable options for social sharing of such referral links.
Configure rewards on each referral in percentage discount, flat discount, free shipping coupon, and much more.
Total number of users – 3,000+
Price – Starter – $19/Monthly,  growth – $49/Monthly,  Professional – $199/Monthly
Screenshot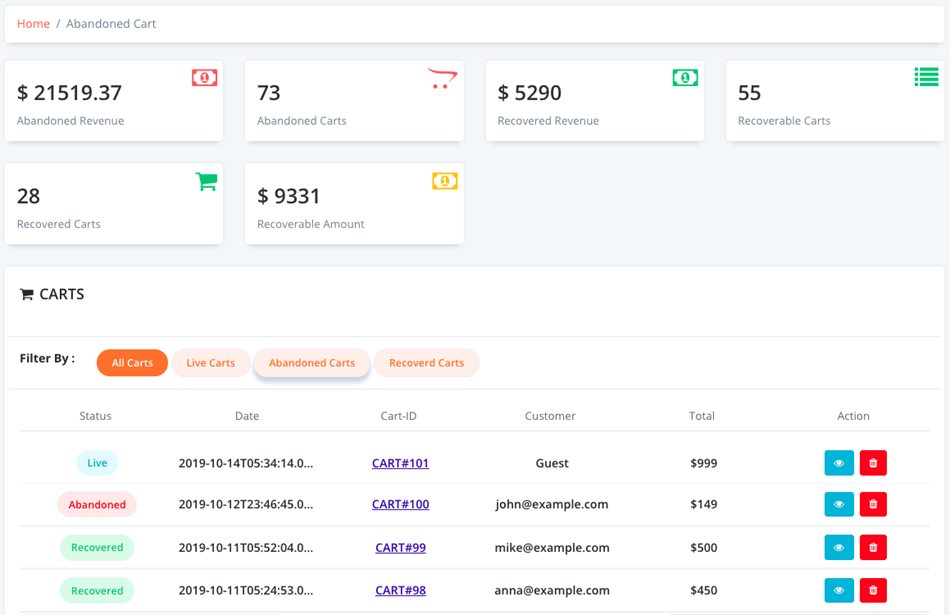 3. Customer Referral Program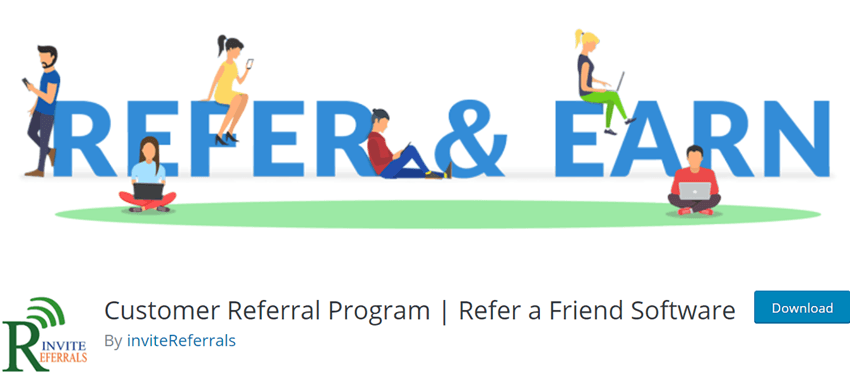 Invite Referral is a comprehensive referral plugin for WordPress that helps in running a Referral program and boosts your website sales and revenue with a simple marketing strategy. Although, this plugin works automatically in settting up customer referral program on your eCommerce website once you install it. When your customers shop on your online store, redirect them to the referral page. After that, let them access a referral link invitation that contains shareable incentives. Allow customers to share such incentives with their acquaintances, which drive organic traffic thereon. As soon as the acceptance of the referral invitation, the coupon rewards send to the customer or referrer in their email inbox. Invite Referrals to create such a significant influence on your customers, make them come back to your store for future purchases, and collect rewards.
Essential Features –
Create extensive content for referral invites and emails with the assistance of the WYSIWYG Editor.
Provides you customizable templates for emails that you send your customer for referring invitations.
Enable customers to invite their friends and family with any device as it is responsive on multiple devices.
This plugin allow you to track the new sales, leads and successful friends referrals
Word-of-mouth marketing is the most amazing way to get customers to make your product goes viral that's why you should setup referral program for your eCommerce website
Total number of users – 400+
Price – Basic – $99/Monthly (3 Campaigns), Standard – $249/Monthly (6 Campaigns)
Screenshot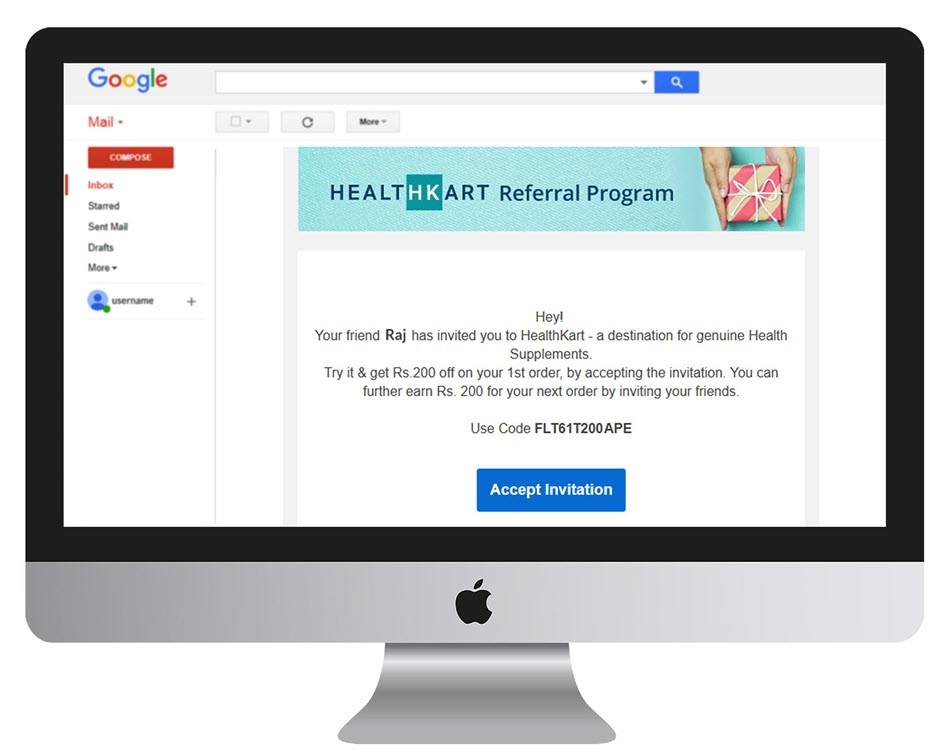 4. AutomateWoo Refer A Friend add-on

AutomateWoo provides a robust referral system on your WooCommerce stores with its lightweight and intuitive interface. Add this extension and configure it shortly however you require without any coding. Automatically create and send referral links to your customer just after completing an order on your site. Let them share such referral links and reward them for each share and conversion. Boost sales and revenue swiftly as your customer get incentives on referrals, and you get more customers. Such incentive makes them interested in continuing shopping throughout your website.
Elementary Features –
Offer rewards on referral to both referrer and referee for a signup, order, etc.
Configure and assign different rewards for referrals, such as discount coupons, loyalty points, and incentive amounts.
Ease referral activity by availing social share buttons thereon.
Available tracking of referral rewards on my account page of your customers.
Configure a minimum order quantity that makes the rewards redeemable.
Price – 1 Site – $79/annually (1 Site)
Screenshot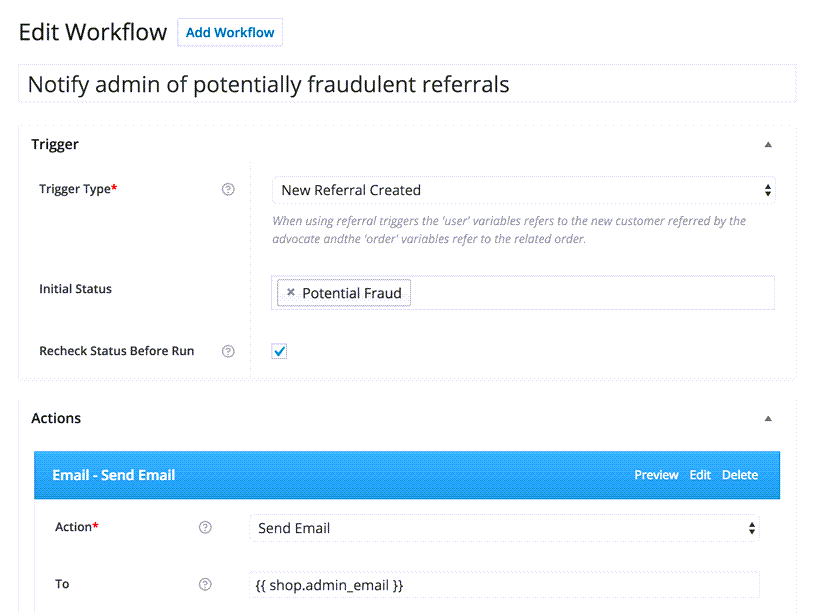 5. MyRewards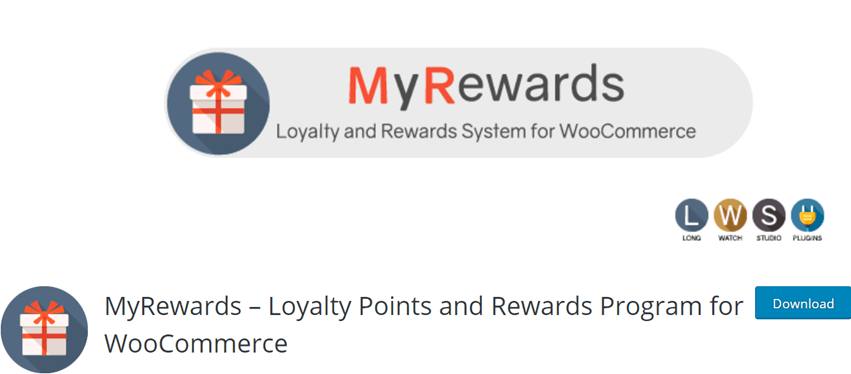 MyRewards is a customizable and powerful plugin that will help you run rewards for your WooCommerce. Engaging your audience is very important to increase conversion rate, customer satisfaction, and your website sales. It would help if you had loyalty programs to keep your audience engaged. This will help your website to be an attractive and powerful one.
You can give points to customers for free, on their first order, on product review, etc. Points can be redeemed in money on the next purchase on the cart. This plugin can be used to generate coupons. Coupons can be converted into points. You can also manage your customers and display points to the customers on their screens. This plugin is highly compatible and also available in multiple languages.
If you opt for the premium version, you can import/export loyalty programs. Sharing content on social media is easier with the pro version, and it will help you bring more customers, and world-class support is also available.
Total number of users – 4,000+
Price – Subscription License – €9/Monthly (1 Site), Lifetime License – €249/OneTime (3 Site)
Screenshot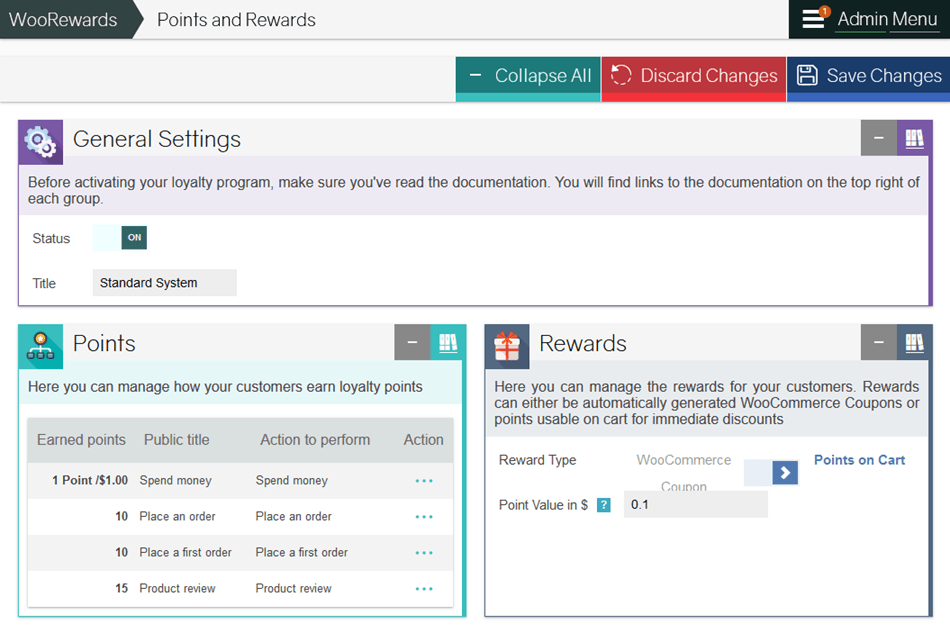 6. Points and Rewards for WooCommerce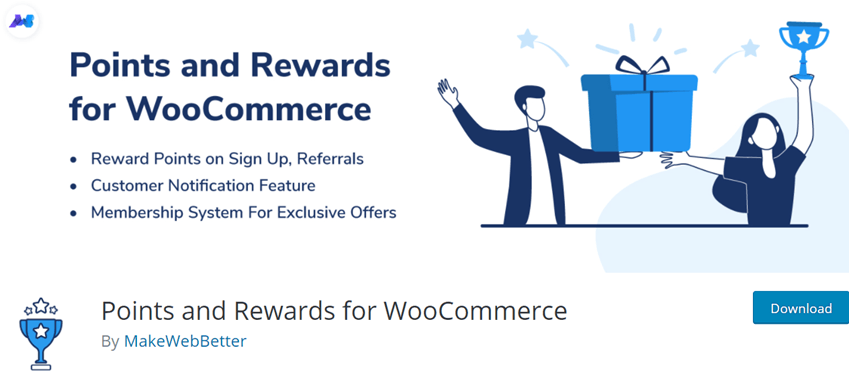 Turning your customers into loyal fans is an essential step for your WooCommerce.  This can be attained by rewarding customers for the purchases, giving sign-up posts, and building membership using email notifications.
This plugin is most customizable WooCommerce Referral Plugin used to build points and rewards for your customers by making purchases, referrals, signup, etc., participation can be made on the WordPress loyalty points plugin. This will help you create customer value, increase your conversion rate, return on the investment you made, and improve sales for your WooCommerce store.
Rewards can to given by offering points at different steps to customers. A membership plan will help loyal customers stay and regularly shop from your website. You can track the points of customers, manually add points to loyal customers' accounts and notify customers through email. Multilingual support is provided in this plugin. The paid Version of this plugin support coupon referral program through this customer can share discount coupon to any someone and in exchange of successful referral they will get discount coupon.
Total number of users – 3,000+
Price – 1 Site – $89/annually,  5 Site – $199/annually,  10 Site – $269/annually
How to Setup Loyalty Points System In WooCommerce With Free Points and Rewards for WooCommerce ?
Screenshot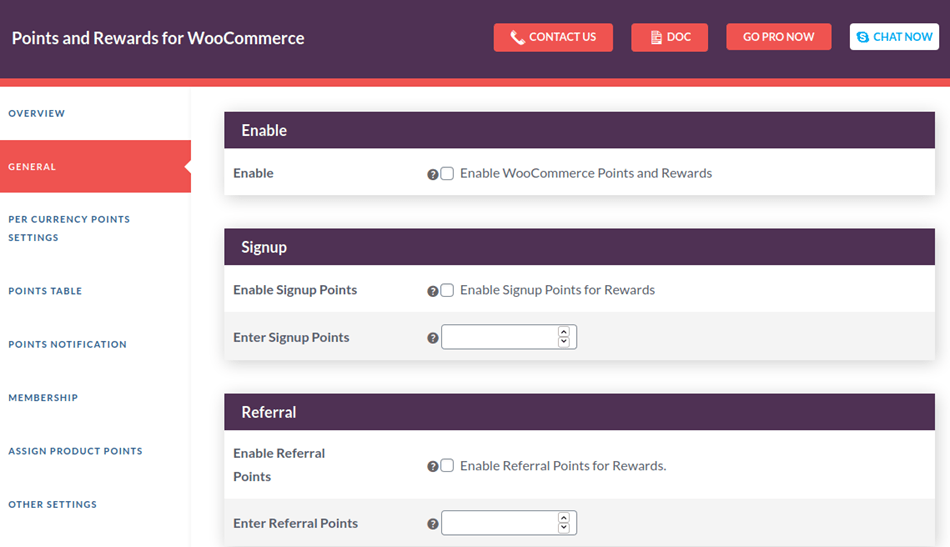 7. Tapfiliate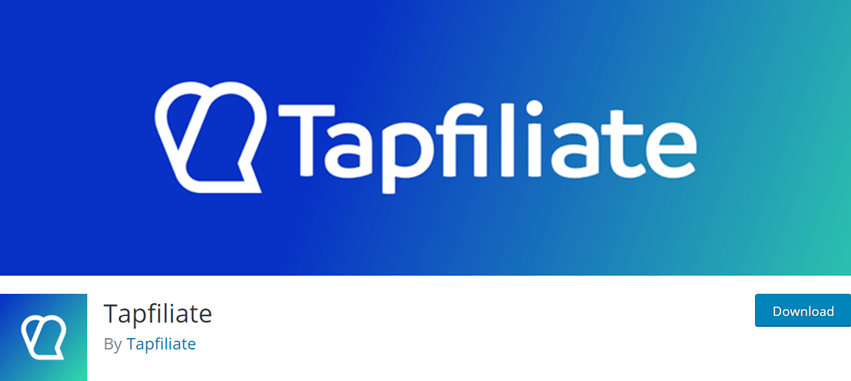 To create, manage and track affiliate marketing programs, you should use Tapfiliate. It can work with your tracking codes and WordPress site. You can grow your affiliate marketing business quickly by seamlessly integrating this software with WooCommerce subscription, WordPress, and WP easy cart.
This is an easily managed plugin with automatic triggers and workflows to manage WooCommerce referral programs. You can share deep links, images, videos, or banners to social media in just one click. This plugin is straightforward to set up, all you need to do is enter your codes, and you are good to go. Affiliates can be managed with individual portals on the brand dashboard. White-labeled affiliates are also available to match your domain and brand structure. You can customize bonus structures and commissions with this WordPress Referral Plugin. Tapfiliate has excellent customer support to help you with all the queries.
Total number of users – 900+
Price – Essential – $69/Monthly,  Pro – $149/Monthly
Screenshot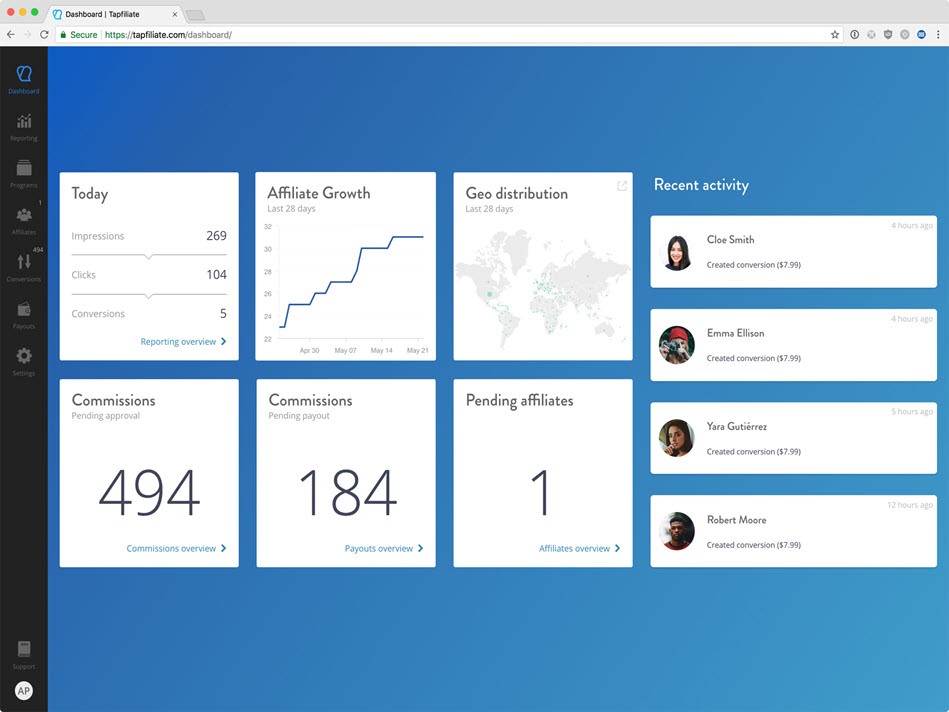 You might be interested Points and Rewards Plugin, WooCommerce Coupon Plugins, Managed Google Cloud Hosting and Email Customizer Plugin