11 Best Store Credit And Wallet Plugins For WooCommerce 2023
Allow you, customers, to get refund of purchase in their Wallet or allow them to load cash via gift card in your online store can be done with WooCommerce Wallet Plugin. Store credit can boost your website sales because it motivates people to store money on your eCommerce website. These plugins are highly advanced that you can integrate with coupon plugin for creating Store Credit coupons, and customers can redeem it in their Wallet. You can establish a cashback system for your customers and reward them for their purchases.

WooCommerce Wallet Plugin considers the attributes of retaining money into the customer's account that they gift someone or utilize for future purchases. Although, Wallet also lets you credit money wherein your customer may purchase an item on the pay later option. Such a multi-purpose wallet assists your sites in boosting sales and mark marking them as trustworthy.
Wallet for store credit enables your reliable customer to be with you longer. Send coupons for store credit via email to selective customers, whereby they can shop without paying at that time. Allow them to pay later such an amount within a specific fixed duration. But, of course, nothing will stop your customer from clearing the abandoned cart because they ran out of funds.
WooCommerce provides a range of wallet extensions that streamline your online stores in just a few clicks. However, you must know its advantages before having one and understand how it helps you anyway. You allow your customer to maintain a balance for purchasing products or other purposes in a wallet. Let them top up their account, withdraw, and spend their wallet money wherever needed.
Wallet Plugin for WooCommerce raises sales and revenue –
Let your customer add funds into their account, i.e., the Wallet, and give them rewards like a discount coupon or store credit.
Enable customers to spend that wallet money while proceeding with orders to purchase any product.
If the order total exceeds the wallet money, allow the customer to pay with the mixed payment method.
Increase engagement rate on your website as your customer has saved their money on the site, they spend more time thereon to purchase more items.
Provide credit purchases to your loyal customer, i.e., completely interest-free.
Let's have the list of top Store Credit, And Wallet Plugins For WooCommerce as follows.
1. WooCommerce Store Credit

WooCommerce Store Credit is an exclusive Store Credit plugin for WooCommerce by which you avail the facility of credit to your customers through redeemable coupons. Just establish credit accessibility to your visitors or customers so they can redeem such credit for their relevant shopping on the site. It offers your customers to enjoy the credit facility and lets them gift it to a third party if they don't have time to purchase within a period of redeeming. Although installing WooCommerce Store Credit boosts the revenue ratio, users want to redeem the coupons while purchasing products. If you own an eCommerce website, you need this outstanding extension to attract your audience effortlessly. Besides free shipping and discounts, these credit gifts make more chances to sell your products widely and promptly.
Key Features –
It provides your customer with a well-integrated account for maintaining funds and utilizes it for shopping. Manage the account by recharging it up to the certified limit they selected.
Offers additional discounts to the customer who pays from such account funds.
Just include the essential elements on the coupon, whichever you want, according to the need of the products.
Enable your customers to combine other coupons along with the credit coupon.
Price – 1 Site – $79/annually
Screenshot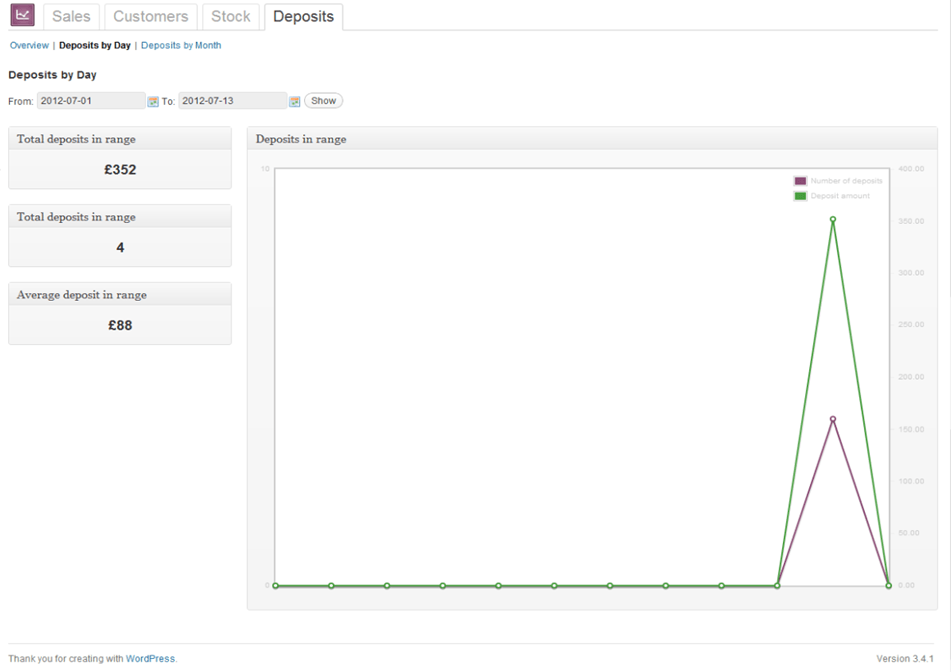 2. Credit Line or Credits for WooCommerce

Credit Line or Credit for WoCommerce provides a shopping alternative to your customers without making payments at that time. Let them offer shopping on credit lines wherever they may purchase the products and pay within a few days. Although, this is a lightweight extension that allows you to install it on the website easily and provides hassle-free navigation. Increase or decrease the credit line according to customers' activity wisely through this amazing extension. Just keep your customers on your site for more shopping with the postpaid on some products and let them pay afterwards within a given period. Just enable the Credit Payment Gateway on the checkout page to offer credit purchases of products throughout the site.
Assists Customers In –
Credit Funding – Let your customers continue shopping even when they don't have a sufficient amount without handling credentials. Then, allow them to purchase on credit and pay afterwards.
Credit Without Interest – Relax your customers by providing them with credit purchases without charging any interest, and they have to pay the exact amount of billing later on during the purchasing duration.
Repayment Limit – Allow your customers to enjoy the credit of purchasing on the online store and pay such amount within 58 days after purchasing date.
Price – 1 Site – $49/annually
Screenshot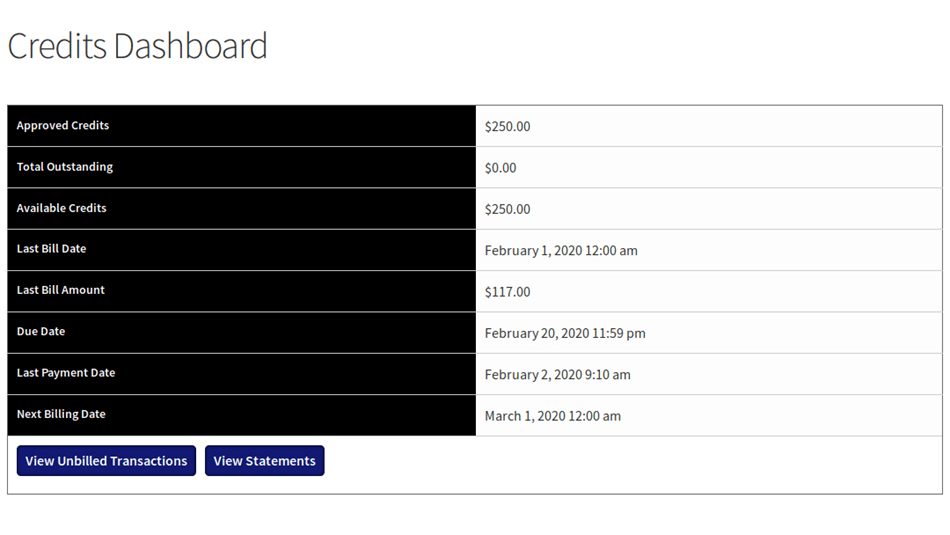 3. YITH WooCommerce Account Funds

YITH Account Funds is a paid WooCommerce wallet plugin that presents the amazing wallet functionality which provides shopping with such an amount and better offers. Although this perfect fund deposit system plugin also enables your customers to pay afterwards for shopping on the site. Credit Shopping attracts more audience to your site as the customer will recommend it to their acquaintances. Increase engagement of customers while providing this amazing function of Wallet that provides credit shopping for a certain period. Collect the repayment within the fixed date after purchasing and assist your customers in buying the product even if they don't have the required money. While availing such alternative to your customers, establish the reliability which assures them future shopping.
Integrated Features –
Let your customers make payments with the funds that maintain a wallet system on the site.
Manage the particular Wallet of customers while accessing added funds at their convenience and easily showcase the account's status.
Restrict the availability of funds after a specific credit limit is provided to the particular products.
Available the best possible discount when the customer pays through their retaining funds to encourage their shopping.
Just insert this extension wisely throughout the website to provide the advantage of credit to the customers.
Price – 1 Site – $79.99/annually
Screenshot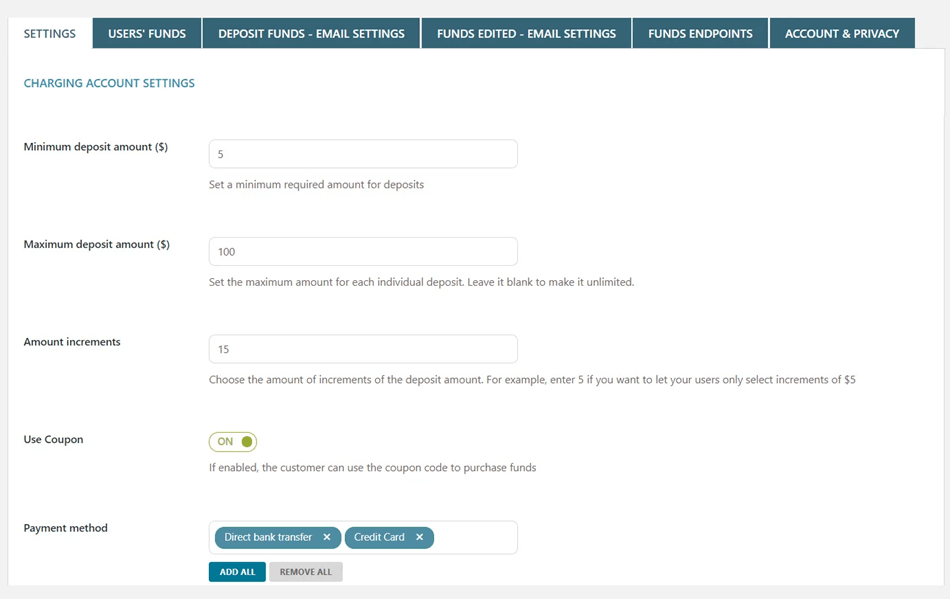 4. GetPaid Wallet Functionality

GetPaid Wallet is a well-organized deposit system plugin for eCommerce Websites which provides the Wallet to keep the balance for shopping. Advanced functions of balance management with the plugin let your customers purchase the item even if they don't retain the money to pay. While the GetPaid Wallet enables your customers to maintain the funds and spend them on shopping whenever required. Moreover, you also access them to enjoy credit purchasing and repay the amount within a fixed availability period. So ensure your customers keep the Wallet to maintain funds while adding funds that access credit whenever required.
How does the GetPaid Wallet Function?
Allow your customers to top up their wallets time-to-time through multiple payment gateways, including PayPal, Stripe, etc.
Let them withdraw the amount from the Wallet to the registered account of PayPal whenever necessary. However, there is some restriction on the wallet funds to withdraw.
Enable the customer to make payments for purchasing products or set off the invoices with the balance available in the Wallet.
Insert the attractive widgets to display the users' top-up validation and withdrawal option.
Just establish the transaction logs for a particular customer wherever you access various activities of the Wallet separately.
Price – 1 Site – $39/annually,  5 Site – $59/annually,  25 Site – $89/annually
Screenshot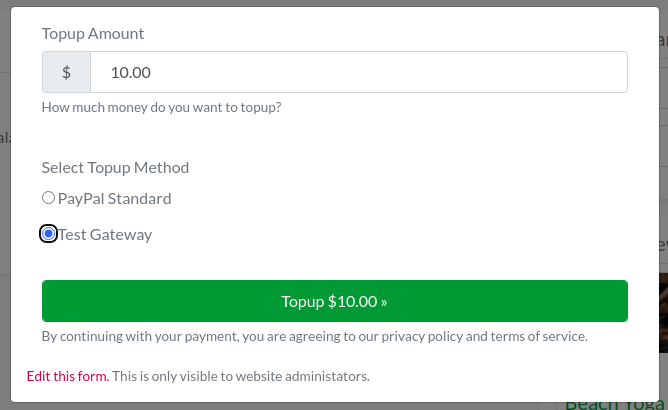 5. Wallet System For WooCommerce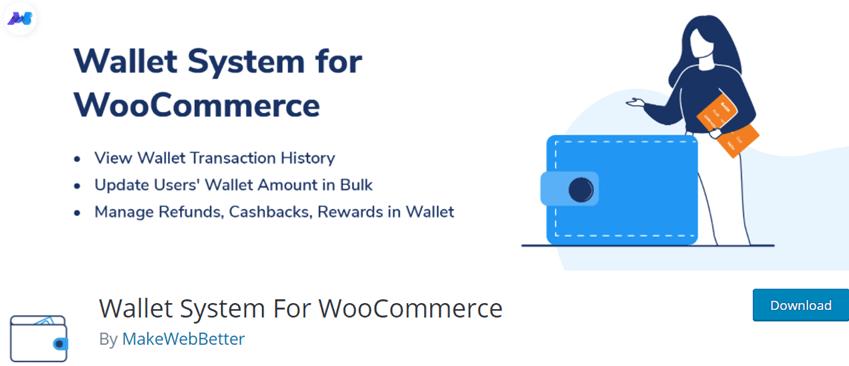 Wallet System for WooCommerce is an exclusive WooCommerce deposit system plugin that leads the admin of online shops to establish a digital wallet system. Just manage that digital Wallet and assist your customer in accessing purchases with such funds. Moreover, let them shop with credited funds whenever required by adding funds to the Wallet on credit. Install this WooCommerce Wallet System Plugin and enable shopping without a sufficient amount. Although, Wallet System digitally assists your customers while availing top-up and withdrawal options on the checkout page. Borrow credit in the Wallet when necessary and repay such funds within the extent of the period. There is no extra charge that sums up such payments as it establishes to engage more customers on the website.
Elementary Features –
Allow your customers to quickly top up their digital wallets through any payment gateway.
Let the users check out the transaction activity which occurs in the Wallet.
Enable your users to transfer the funds to other users' accounts.
If any customers pay off the purchasing amount through their Wallet, they access additional discounts.
Enable email notifications that the store admin manages for notifying the customer about top-up the Wallet whenever the balance is too low.
Total number of users – 300+
Price – 1 Site – $59/annually,  5 Site – $179/annually,  10 Site – $229/annually
How To Implement Credit, Debit, and Refund System for Free With WooCommerce Wallet Plugin?
Screenshot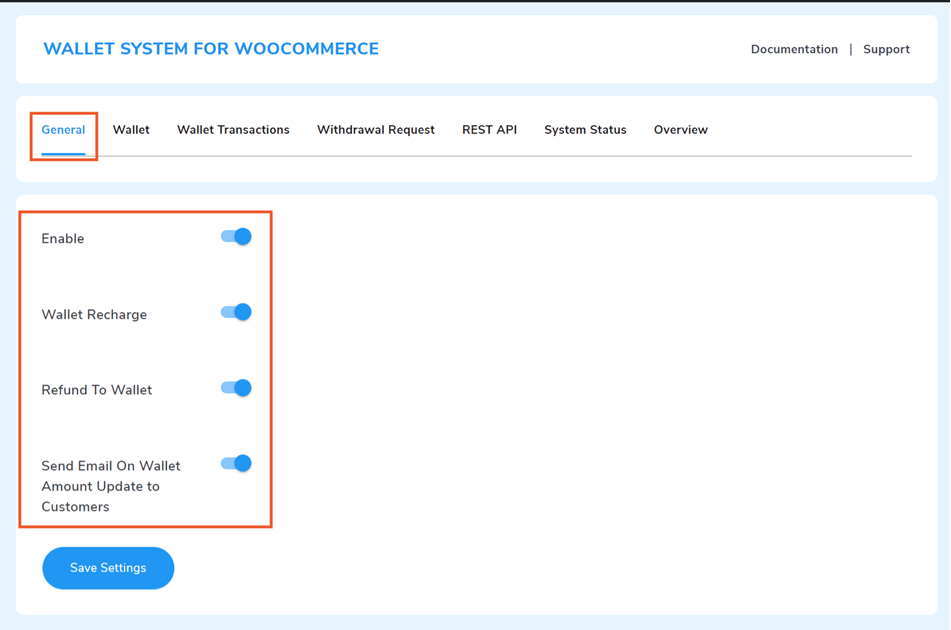 6. EasyDigitalDownloads Wallet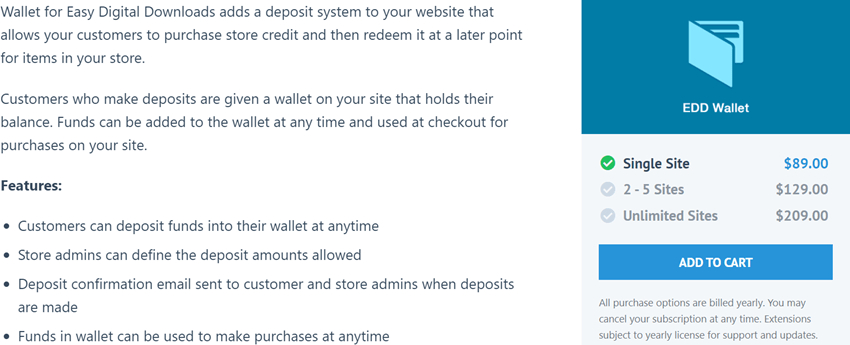 EasyDigitalDownload Wallet is a WordPress wallet plugin for digital products that adds a credit and deposit system to your eCommerce store. Thus, it allows your customers to acquire store credit from your website. The customers can later redeem these store credits to purchase products from your store. Customers are offered an e-wallet in exchange for their deposits on your website. These wallets hold your customers' balance that can be used during the checkout of products on your website.
Features
It allows customers to deposit their funds in their respective wallets.
The store owners can view the balances available in their customers' wallets.
The store admin can also add or deduct the funds from their customer's Wallet.
Customers can use the funds available in their wallets to shop from the store whenever they want.
The store owner can also set the maximum and minimum amount to be deposited in the Wallet.
Every time the customer deposits funds to their Wallet, a confirmation email is sent to the customer and the store owner regarding the deposit.
The plugin works seamlessly with all payment gateways.
Price – Personal Pass- $99.00/year for a single site, Extended Pass- $199.00/year for a single site
Screenshot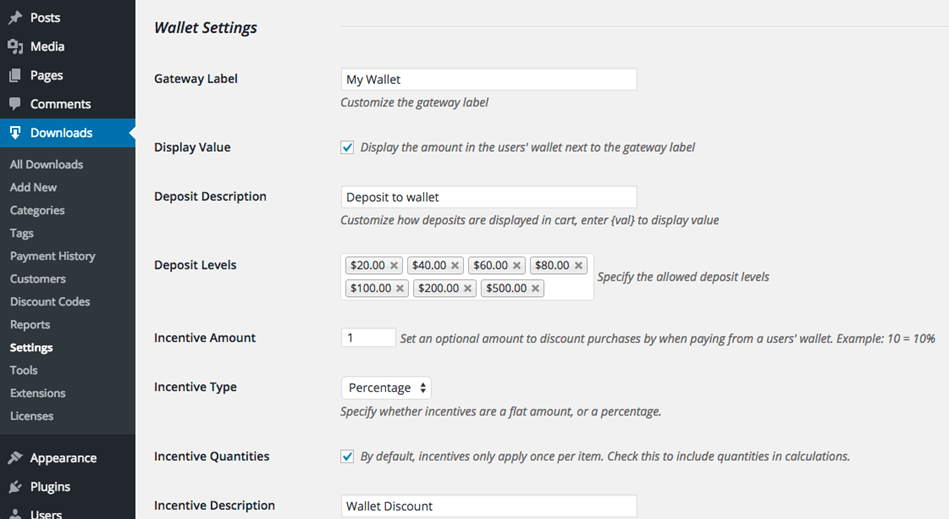 7. Woo Virtual Wallet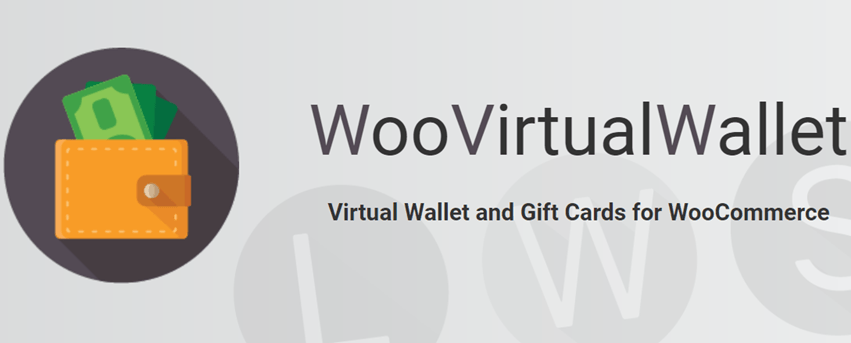 WooVirtualWallet is one of the most advanced WordPress digital Wallet plugins for WooCommerce. It comes in two modes: Standard Mode and Gems Mode. Both modes help you set up the perfect Wallet for your WooCommerce store. Standard mode uses your website currency and supports both partial and full payment. It also allows product cashback and order refunds. On the other hand, gems mode lets you use your currency. In addition, it will enable users to get immediate discounts on their regular orders.
Features:
This deposit system plugin is compatible with all the WooCommerce subscriptions to manage Store Credit.
It also comes with presentation widgets and shortcodes.
The plugin has an intuitive and user-friendly interface.
WooVirtualWallet also supports WooCommerce integrations.
The plugin is compatible with almost page builder plugins such as WPML, WooCommerce Subscriptions and Elementor or Beaver Builder.
The plugin offers commendable customer management, i.e., you can add or subtract the wallet credit, export excels data or sees the wallet history.
Price – Subscription License- 55€/ year, Lifetime license- 149€/year
Screenshot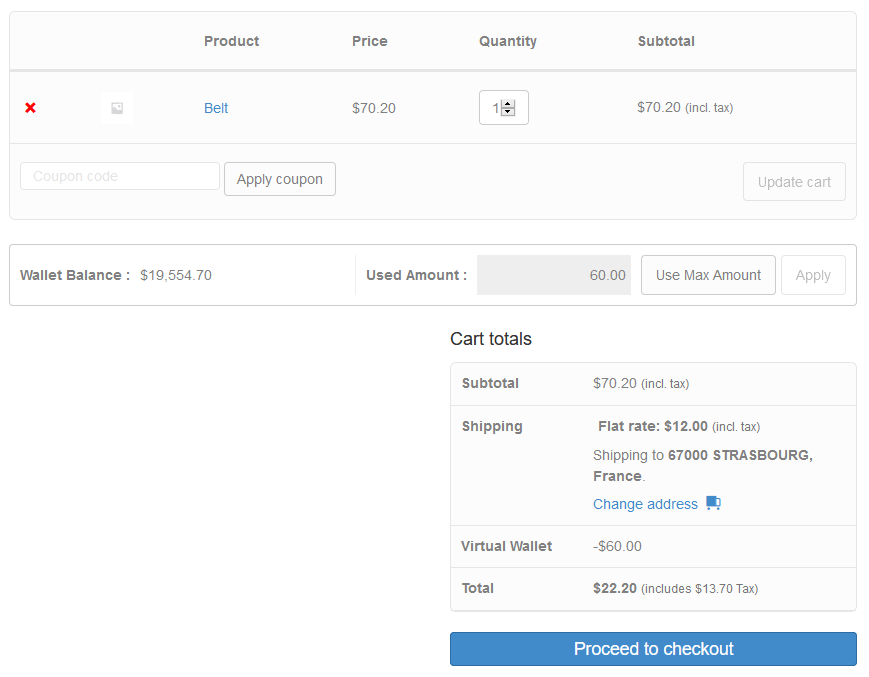 8. Woo Credits Platinum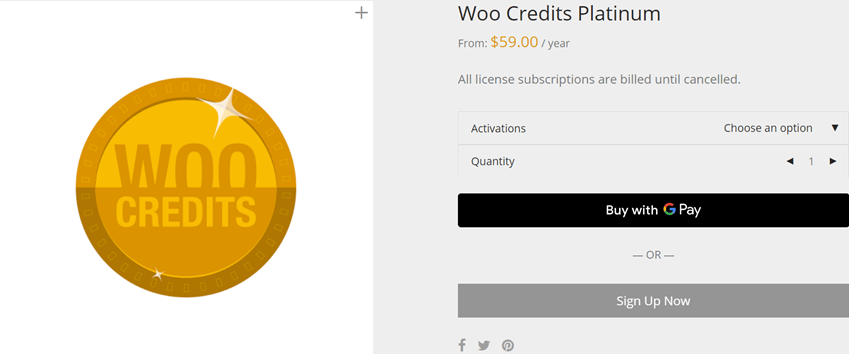 Woo Credits Platinum is a WordPress wallet plugin. Offering credits to your customers encourages them to return to your store and shop against the credit available to them. WooCommerce store owners can easily accept and sell shop credit to their customers on their WooCommerce store using this plugin. Woo Credits Platinum allows you to hide all other payment options and configure only credit payments. It works seamlessly with variable products, simple products and subscription products. Using this plugin, you can customize the appearance of the credit packages available in your WooCommerce store.
Features
Using Woo Credits Platinum, the WooCommerce store admin can easily offer onus credit to reward their customers.
It allows you to configure only credit payments on your store. Thus, you can hide all other payment options.
The plugin enables WooCommerce store owners to create and accept shop credit on their stores efficiently.
Woo Credit platinum comes with multiple shortcodes. Using these shortcodes, you can easily control and customize the appearance of your store credit bundles.
It works flawlessly with different products, including variable, simple, and subscription products.
You can easily configure the plugin with both virtual and downloadable products.
Price – 1 Site – $59/annually
9. MicroPayments Platform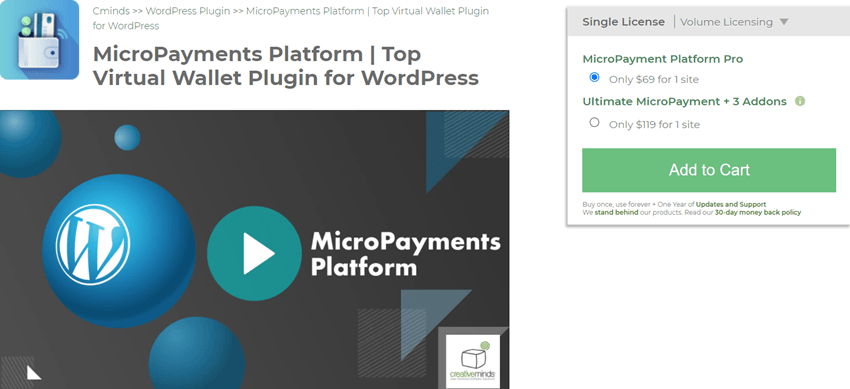 Micropayments is another most customizable virtual wallet plugin and the top-notch points management system plugin for WordPress. Using this plugin, the WooCommerce stores can easily set up and manage their digital Wallet, virtual currency, rewards or loyalty program for their WordPress site. The plugin enables the customers to earn and spend points on your store. Also, customers can make online payments using real or virtual currencies. Micropayments also come with a comprehensive points management system that allows the users to choose their preferred payment gateways like Stripe, PayPal, WooCommerce and other Easy Digital Downloads platforms.
Features
Using this plugin, you can generate as many wallets as possible for each user.
It allows simple wallet management, i.e., you can easily add or deduct funds from the wallets.
It also comes with shortcodes and APIs that let you easily add or deduct the points from the user's Wallet.
It lets you purchase an unlimited number of currencies.
The users can easily choose to pay through their preferred payment gateway, including WooCommerce, Easy Digital Downloads, PayPal and Stripe.
The plugin is integrated with WooCommerce and Easy Digital Downloads (EDD), both as a payment gateway and a checkout option.
Price – Essential (Pro) MicroPayment Platform- $69 for 1 site, Advanced MicroPayment + 3 Add-ons- $119 for 3 sites
Screenshot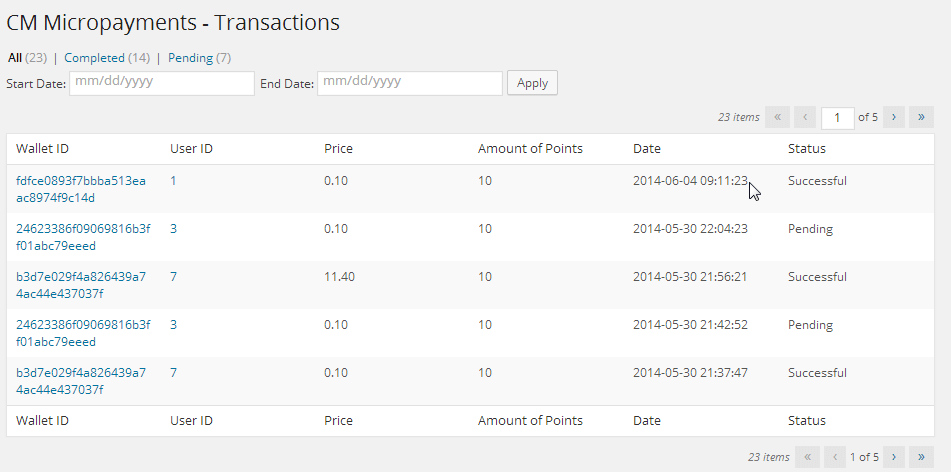 10. B2BKing Company Credit

B2BKing Credit Company is a WooCommerce Credit System addon plugin that allows you to set up a line of credit on your WooCommerce store for your customers. Customers can later use these credits to purchase items from your store up to their credit limit.
Features
The store credit offered to the customers can be added through the shortcodes or can be added to the users' my account panel.
The users can easily monitor the outstanding balance in their Wallet, available credit and the credit limit.
You can enable the credit gateway for orders over or under specific amounts. These can also be allowed for particular groups of customers.
If the total order value does not exceed available credit, the credit payment gateway can be available during checkout.
The store admin can easily add credits or reimbursements to each user's account.
Using this WooCommerce Credit System plugin, the admin can review and approve the users who will be eligible to avail of credits on your store.
You can set the credit limit for specific groups, specific users or globally for all users.
Price – Regular License- $39 with six months of support, Extended License- $199 with six months of support
Screenshot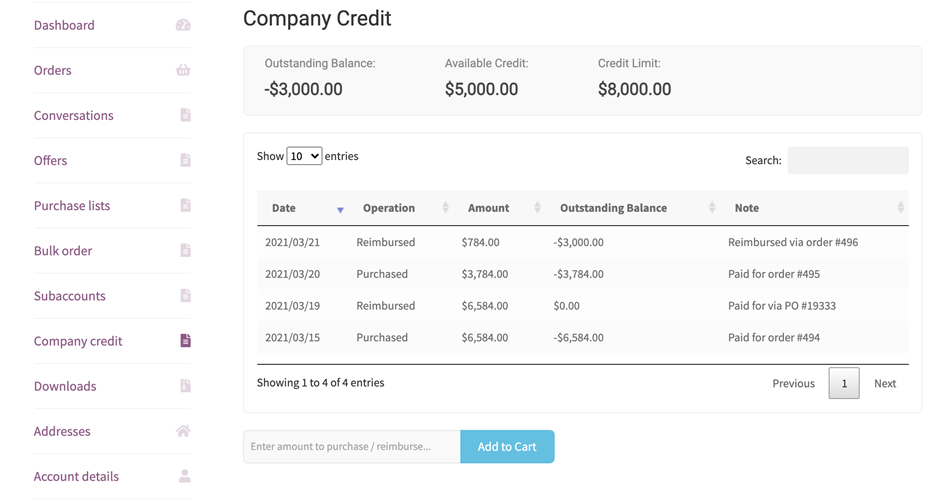 11. WooCommerce Wallet

WooCommerce Wallet is a beginner-friendly wallet plugin for the WooCommerce website that enables store owners to add a wallet system to their WordPress website. These wallets can include the amount deposited by the users into their Wallet, process refunds, and user-to-user transfers and withdrawal requests. In addition, the customers can later use the amounts in the Wallet during checkout at your store.
Features
WooCommerce wallet comes with multiple shortcodes that allow you to customize your credit system according to your choice.
The plugin provides top-notch security through encryption and is easy to set up and use.
Using this plugin, the customers can easily transfer funds to other users like their friends or family through their wallets.
The process refunds are directly added to the customers' wallets.
You can reward your customers by offering them cashback rewards.
The users can easily combine their wallet funds and other payment methods if the wallet balance is insufficient to make payments.
Price – Regular License- $89 with six months of support,
Screenshot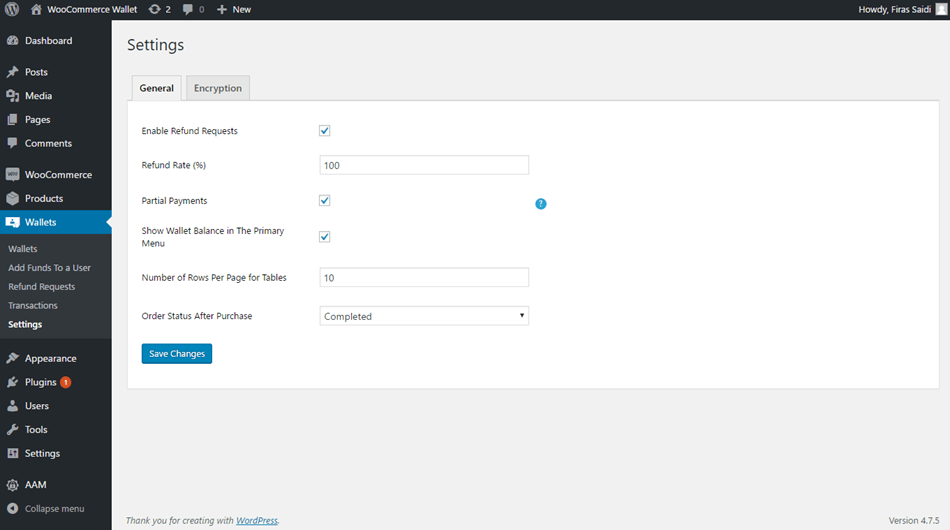 You might be interested in ready WooCommerce Coupon and Discount Plugin Points and Rewards Plugins and Email Marketing Services.