9 Best PayPal Plugins For WooCommerce And WordPress 2021
Are you planning to accept payment or donations online via PayPal? And looking for Best WordPress Paypal Plugins to accept payments Online? Paypal is one the most trending and famous payment gateway accepted online.

Paypal payment method can be used by WordPress as well as woocommerce users websites too. Paypal accepts credit cards, debit cards, master cards etc even they have their own PayPal wallet. Which can be used for making payments on all kinds of websites.
So many people use the PayPal donation plugin mostly in case of accepting funds for some NGO or charity purpose.
You may also be interested in authorize.net Plugins, express checkout Plugin and Fomo Plugins
Let's have the list of top PayPal Plugins For WordPress are as follows:
1. WooCommerce PayPal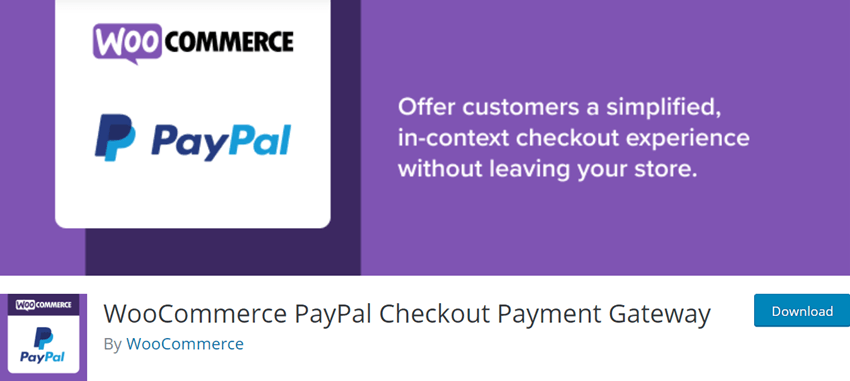 PayPal Advanced is an extremely convenient PayPal Plugin for WooCommerce websites that offers a streamlined checkout and a merchant account under a single ambit. This arrangement of closed site integration does not charge you even a single penny. Users just have to enter their credit card details and then the plugin manages the rest. In short, it provides a slick checkout process where you do not leave the site even for a fraction of a second.
Advantages
High Security as users is onsite throughout the process.
Users get the option to pay via PayPal Express or Bill Me.
Hosted pages of PayPal takes care of PCI compliance or an SSL certificate.
Total number of users – 700,000+ 
Price -Plan-$79/yearly
Screenshot
2. GetPaid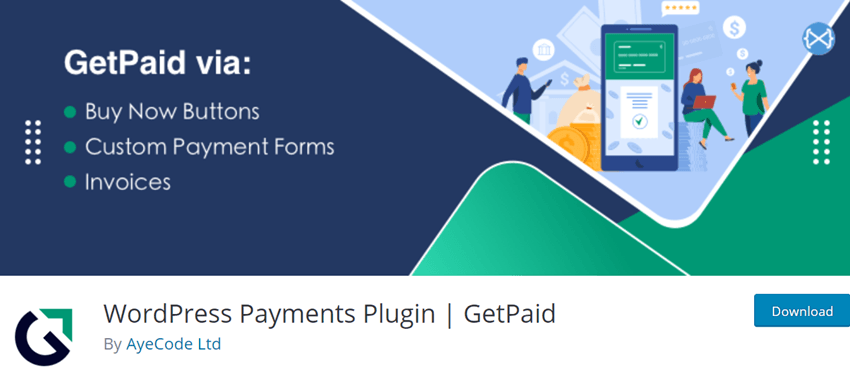 Invoicing is a user-centric plugin with high flexibility and a minimal approach. It allows you to create invoices to be sent to your customers to facilitate online payment upon receipt. Even 3rd party plugins can use Invoicing as their payment system such as Geo Directory and Paid Members.
Advantages
Both recurring and single payments can be accepted via PayPal and credit cards.
Credit card payments are accepted via Authorize.Net and Worldpay.
The regular creation of New Paypal Payment Gateways and Add-ons.
Easy configuration of the plugin by adding the PayPal Payments Pro tab to the checkout settings.
Full support to Payment tokens so that payment methods are saved for future purposes.
The plugin has been tested on PayPal sandbox (test) servers for accuracy.
Redirect pages for confirmation and thank you notes.
Support for 18 languages and 25 currencies
Total number of users – 4,000+
Price – 1 Site-$39/yearly,  5 Site-$49/yearly,  25 Site-$89/yearly
Screenshot
3. WebToffee
Total number of users – 10,000+
Price – 1 Site-$59/yearly,  5 Site-$89/yearly,  25 Site-$189/yearly
Screenshot
4. PayPal Pro and PayPal Express

Total number of users – 1,000+
Price – Personal-$39/yearly (1 Site), Professional-$89/yearly (Unlimited Site)
Screenshot
5. PayPal Shopping Cart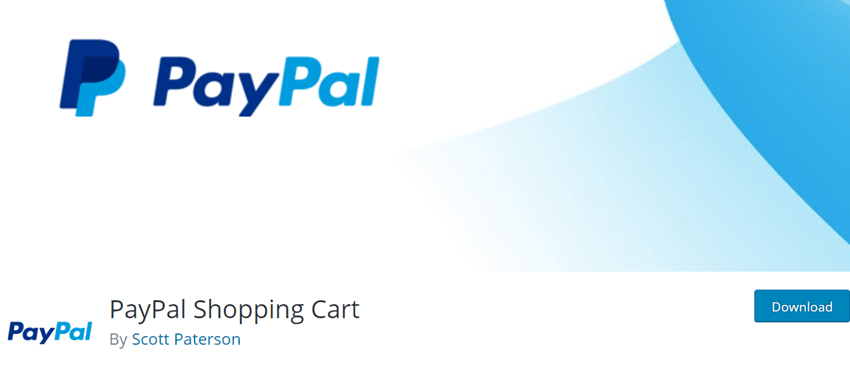 Total number of users – 1,000+
Price – Personal-$39/yearly (1 Site), Professional-$89/yearly (Unlimited Site)
Screenshot
6. Simple PayPal Shopping Cart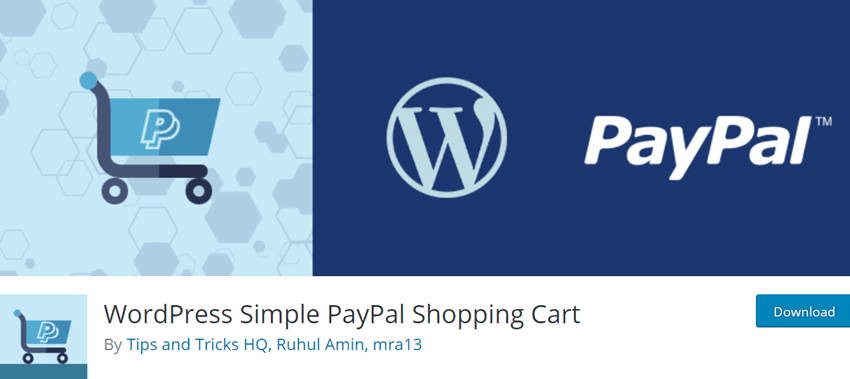 PayPal Donations is a WordPress PayPal donation plugin that allows the owners to accept payments/donations without a merchant account requirement. The robust plugin is extremely easy to use. You just have to create a payment form and start accepting donations. It allows you to integrate a " Add to cart " button on any page or post and enables you to sell all products and services directly from your WP site. Thus, you can transform your blog into an eCommerce store in a simple way. The payment form integrates to any page of your site. Using the PayPal button your customers can donate to you in one click.
Advantages
Easily integrates to the sidebar with PayPal widget and shortcodes.
Redirects the users to a thank you page followed by their donation.
A shopping cart can be added to any post, page or sidebar. Items can be viewed, added and removed easily.
Products can be created using shortcodes dynamically.
Digital products can be sold easily.
Total number of users – 30,000+
Screenshot
7. WPForms

Contact Form is a user-friendly plugin and can be extensively used by beginners to create payment forms, subscription forms and contact forms in no time. The plugin has been optimized for web & server and offers high speed for conversion and SEO purposes.
Advantages
One of the fastest plugins in the market.
Pre-designed form templates for the payment order form, donation form and more.
Enables website to accept payments, sponsored payments and donations.
The display of the payment form can be customized with a user-friendly interface.
All payments can be accessed at the bottom of the dashboard under "payments link".
Multiple payment forms with separate names can be created.
Safety for money through PayPal vendor protection.
Direct credit of transaction money to your PayPal Account.
PCI Conformity – for recording all transaction data.
Price – Basic-$79/yearly (1 Site),  Plus-$199/yearly (3 Site),  Pro-$399/yearly (5 Site), Elite-$599/yearly (Unlimited Site)
Screenshot
8. YITH

Price – Find the Price
Screenshot
9. WordPress PayPal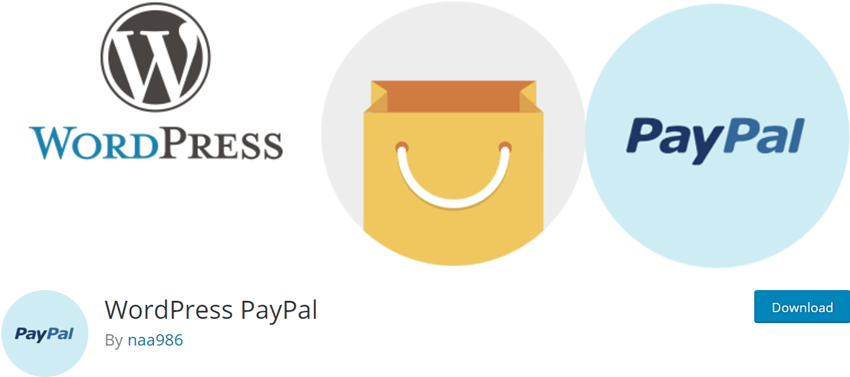 Total number of users – 10,000+
Screenshot
10. Quick Paypal Payments

Total number of users – 4,000+
Screenshot
11. PayPal Button

Price – Regular License-$18/lifetime
Screenshot