11 Best PayPal Plugins For WooCommerce And WordPress 2021
Are you planning to accept payment or donations online via PayPal? And looking for Best WordPress Paypal Plugins to accept payments Online? Paypal is one the most trending and famous payment gateway accepted online.

Paypal payment method can be used by WordPress as well as woocommerce user's websites too. Paypal accepts credit cards, debit cards, master cards, etc even they have their own PayPal wallet. Which can be used for making payments on all kinds of websites.
So many people use the PayPal donation plugin mostly in case of accepting funds for some NGO or charity purpose.
You may also be interested in authorize.net Plugins, express checkout Plugin, and Fomo Plugins
Let's have the list of top PayPal Plugins For WordPress are as follows:
1. WooCommerce PayPal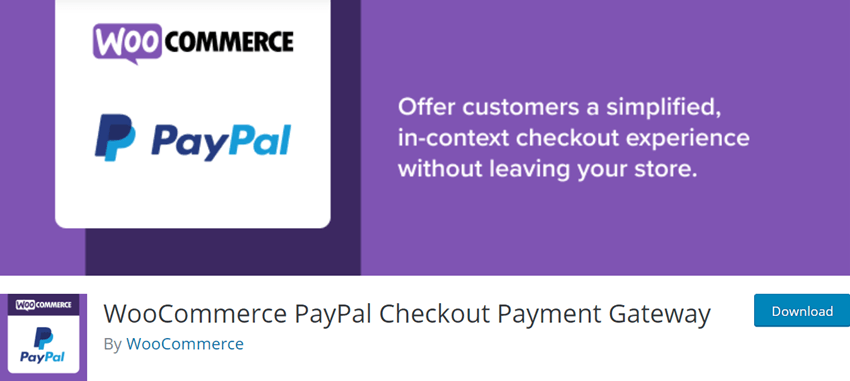 PayPal Digital Goods Gateway is a nicely integrated plugin that enables your customer to pay securely with their PayPal account. PayPal Advanced is an extremely convenient PayPal Plugin for WooCommerce websites that offers a streamlined checkout and a merchant account under a single ambit. Hereby, you can establish hassle-free payment functionality with PayPal. Allow your audience to access a one-click payment procedure that takes them back for shopping on your site. Such a mobile responsive attribute that easily lets your customer complete the payment through PayPal anytime and from any device. Just take a few minutes to configure the entire checkout and payment process. Customize the look and feel of the checkout page as the necessity of the website accordingly.
PayPal Digital Goods reveals a better way to sell your digital products widely while availing of subscriptions and easy online checkout. Integrated with PayPal that significantly collects greater revenue as your customer gets access to convenient checkout. They come back to your site as well as recommend others that ultimately increase your reachability. This arrangement of closed site integration does not charge you even a single penny. Users just have to enter their credit card details and then the plugin manages the rest. In short, it provides a slick checkout process where you do not leave the site even for a fraction of a second.
Advantages
High Security as users is onsite throughout the process.
Users get the option to pay via PayPal Express or Bill Me.
Hosted pages of PayPal take care of PCI compliance or an SSL certificate.
Total number of users – 700,000+ 
Price -Plan-$79/yearly
Screenshot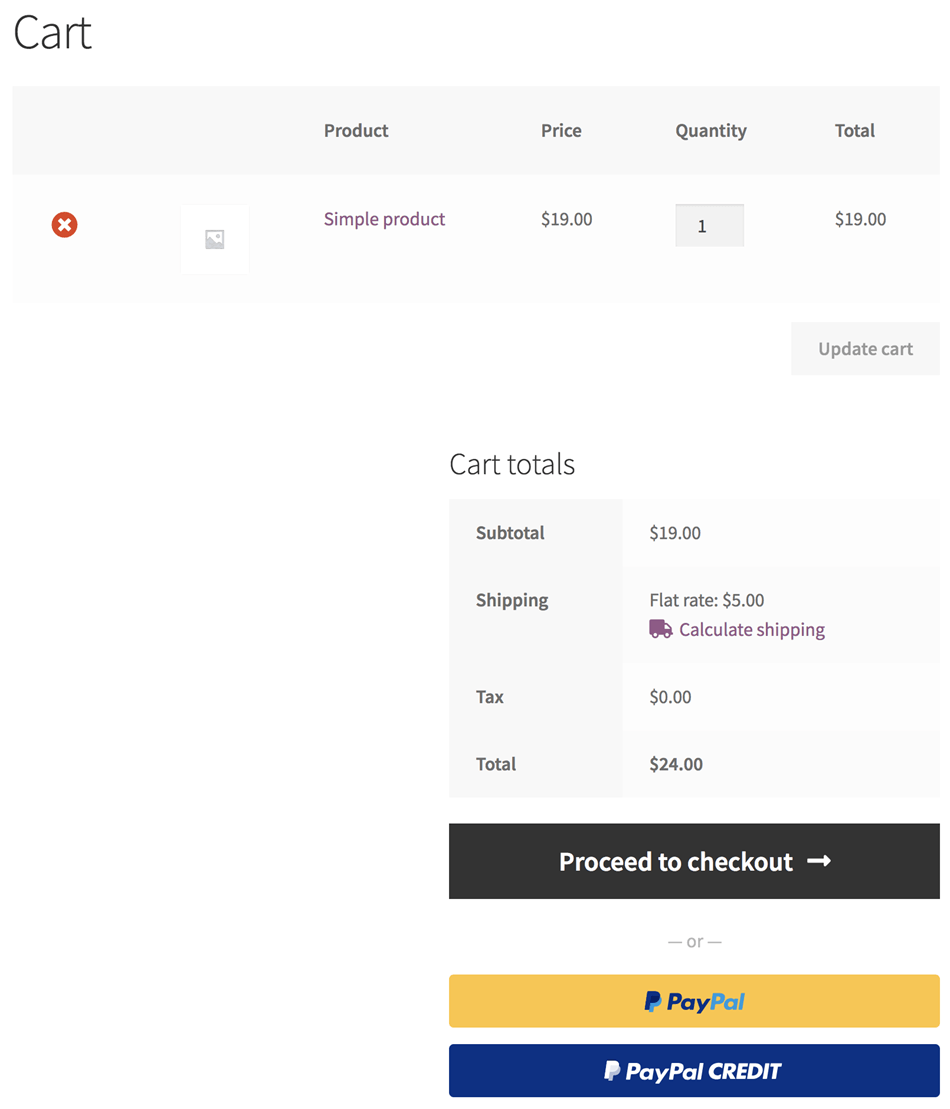 2. GetPaid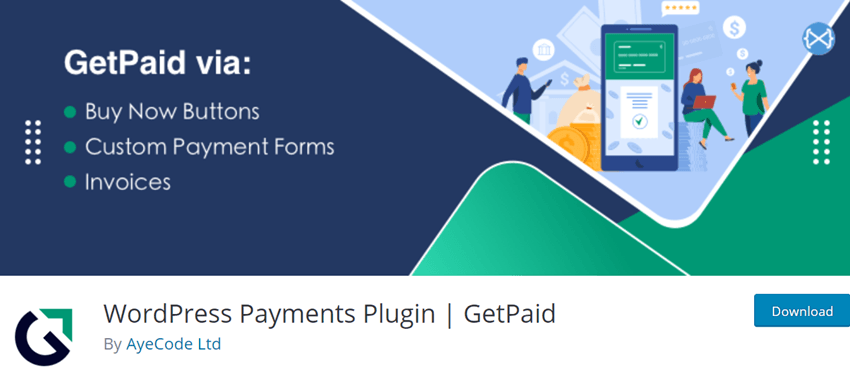 GetPaid is an extensive and lightweight PayPal Plugin that lets you establish an easy checkout procedure on your WooCommerce website. Invoicing is a user-centric plugin with high flexibility and a minimal approach. Enable your customer to pay more conveniently while staying on the same page. Provides easy checkout without redirecting elsewhere to complete payment by PayPal integration. GetPaid contains easy to use interface along with a bunch of essential features that enhance user experience. Engage more customers by availing them fast and reliable online payment system.
Essential Features –
Integrate the payment functionality with standard PayPal that lets your customer pay online just right on your website. No need to redirect them to other payment Gateways' sites.
Supports multiple sites and is compatible with existing themes so well.
Accept either the entire fee at one-time or at subscription for digital products available on the site.
Let you generate inline checkout forms.
Let you create quotes as well as invoices for customers that enable them to pay online via PayPal.
Credit card payments are accepted via Authorize.Net and Worldpay.
Even 3rd party plugins can use Invoicing as their payment system such as Geo Directory and Paid Members.
It allows you to create invoices to be sent to your customers to facilitate online payment upon receipt.
Total number of users – 4,000+
Price – 1 Site-$39/yearly,  5 Site-$49/yearly,  25 Site-$89/yearly
Screenshot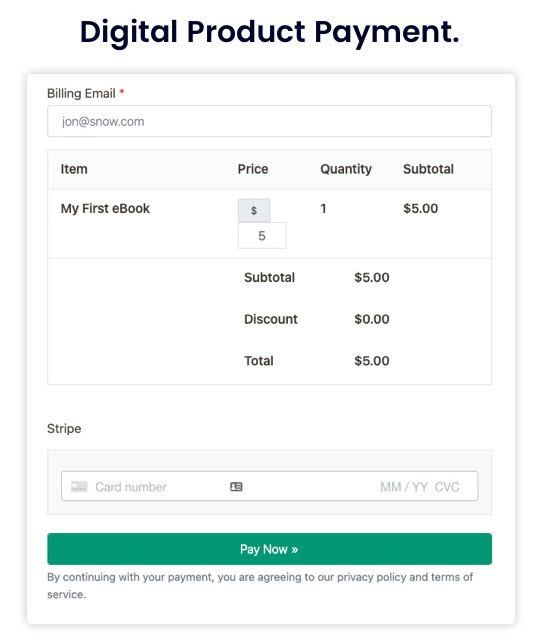 3. WebToffee
PayPal Express Checkout is a nicely integrated WordPress plugin that lets you establish a fast and secure payment method on your website. Facilitate your customers to shop more conveniently so that they recommend others to shop from your website. Increase your engagement rate of visitors on the site with reliable PayPal payment accessibility. No need to redirect your customer to another page for completing payment. PayPal Express Checkout enables you to complete the entire payment right on the cart page effortlessly. Provide hassle-free PayPal payment access that eliminates the risk of losing customers while redirecting on elsewhere that may slightly change their mindset.
Core Features –
Smart PayPal Checkout detects the device of the user and then displays such available methods for payment accordingly.
Enables customization for checkout button wherein you may modify the color, layout, shape, label, etc. to enhance visibility.
Accept different PayPal payments including PayPal money, PayPal credit, debit, or credit cards.
Availability of checkout for guest users.
Saves the detail of checkout for recurring payment thereon.
Full support to Payment tokens so that payment methods are saved for future purposes.
The plugin has been tested on PayPal sandbox (test) servers for accuracy.
Redirect pages for confirmation and thank you notes.
Total number of users – 10,000+
Price – 1 Site-$59/yearly,  5 Site-$89/yearly,  25 Site-$189/yearly
Screenshot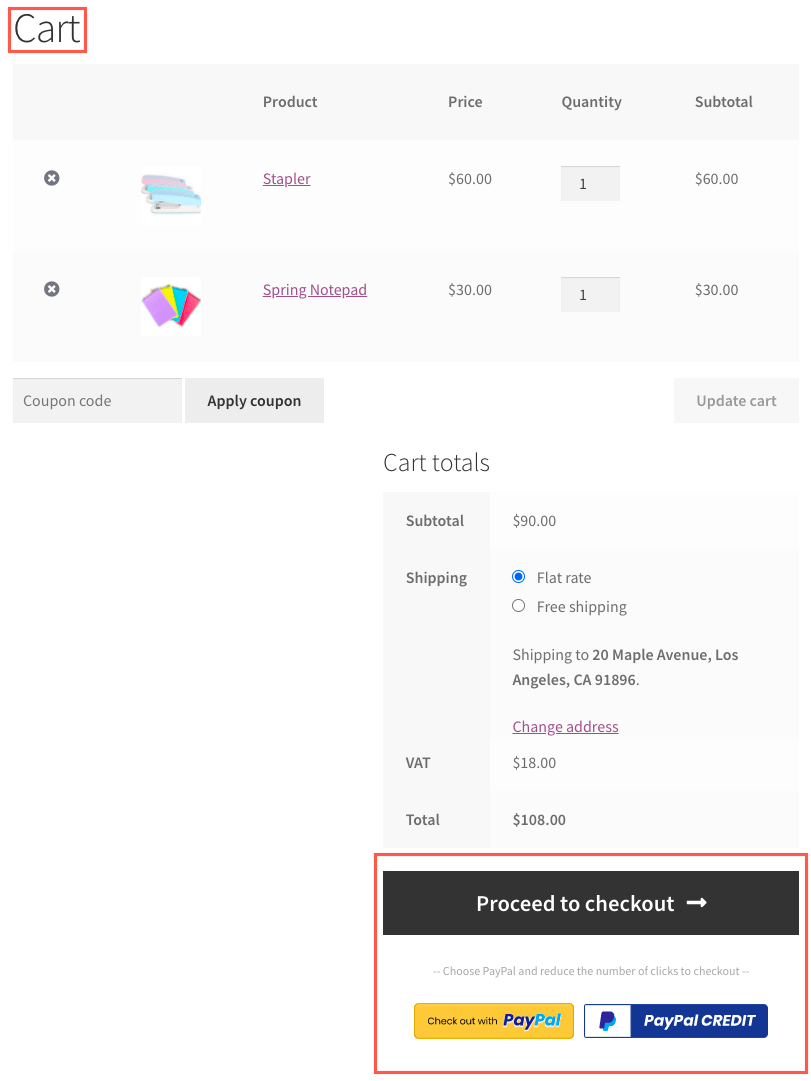 4. PayPal Pro and PayPal Express

Easy PayPal Shopping Cart is a simple and lightweight WordPress Extension for accessing reliable PayPal Payments on the website. Allow customers to easily checkout by just adding products into the cart and then paying online with a PayPal account instantly. Avails them some offers and additional discounts while they pay through PayPal. Although, increase your revenue ratio by selling more products with PayPal integration that facilitates customers to easily checkout and online payment.
Elementary Features –
Accept online payments from credit card, debit card, and PayPal account.
Immediate reachability of audience from the global region just after a few minutes of installing this extension on the website.
Let you select the various URL for a successful payment, cancel payment, and shop as well.
Testing PayPal via sandbox.
Enable customizing the PayPal appearance on different devices.
Nice Compatibility with any WordPress Theme.
Both recurring and single payments can be accepted via PayPal and credit cards.
Easy configuration of the plugin by adding the PayPal Payments Pro tab to the checkout settings.
Total number of users – 1,000+
Price – Personal-$39/yearly (1 Site), Professional-$89/yearly (Unlimited Site)
Screenshot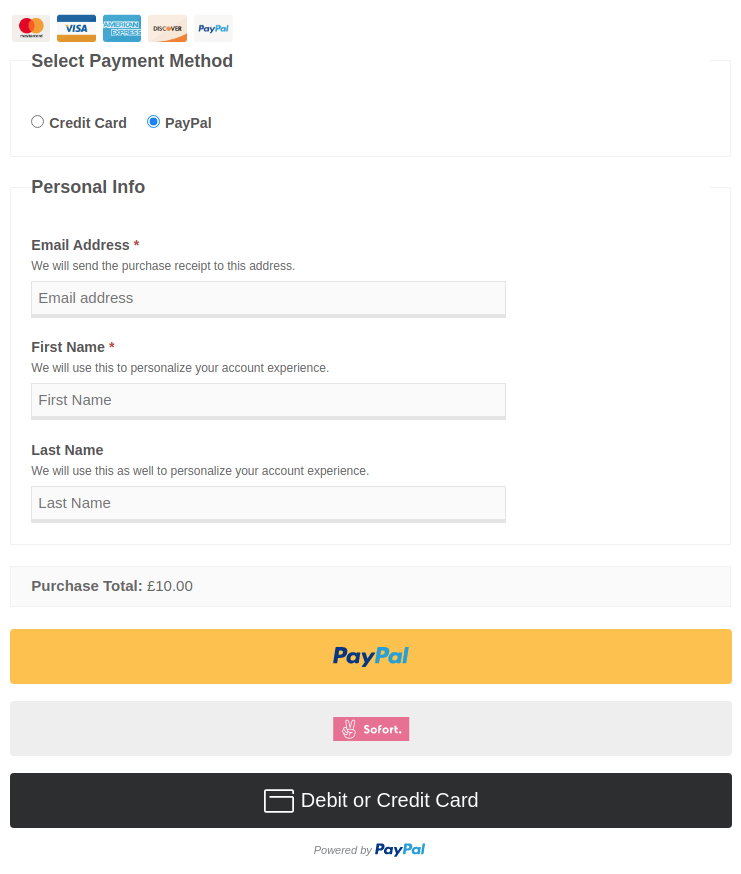 5. PayPal Shopping Cart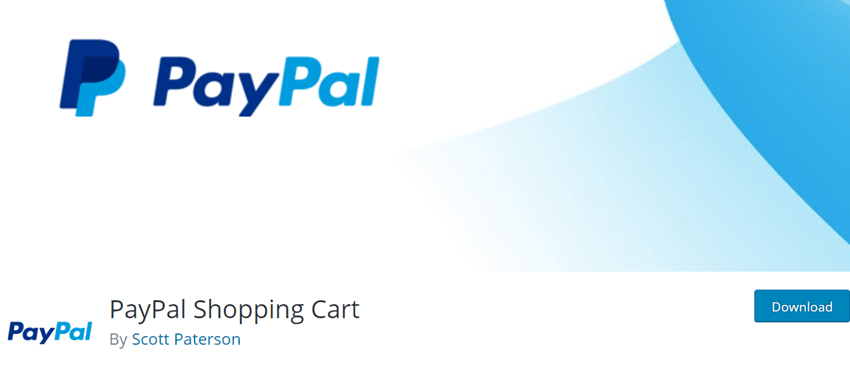 WP Easy PayPal Payment Accept is a one-click solution that accesses easy checkout for WooCommerce products or services. Allow your users to pay online through their PayPal account without redirecting elsewhere for payment processing. WP Easy PayPal Payment Accept contains every required feature that enables hassle-free PayPal checkout within just a little configuration shortly. Hereby you can effortlessly increase the reachability of organic traffic as it is available globally to buy products or render services.
Integrated Features –
Let you create buy now buttons of PayPal in the way you want to display them on the site.
Place the PayPal Buy Now Buttons wherever you feel necessary. You can insert such a button on any WP page or post if required.
Configure the country code to select the relevant language for the checkout page of PayPal accordingly.
Let you collect the information of the customer on the checkout page and save it as default for future payment.
The regular creation of New Paypal Payment Gateways and Add-ons.
Support for 18 languages and 25 currencies
Total number of users – 1,000+
Price – Personal-$39/yearly (1 Site), Professional-$89/yearly (Unlimited Site)
Screenshot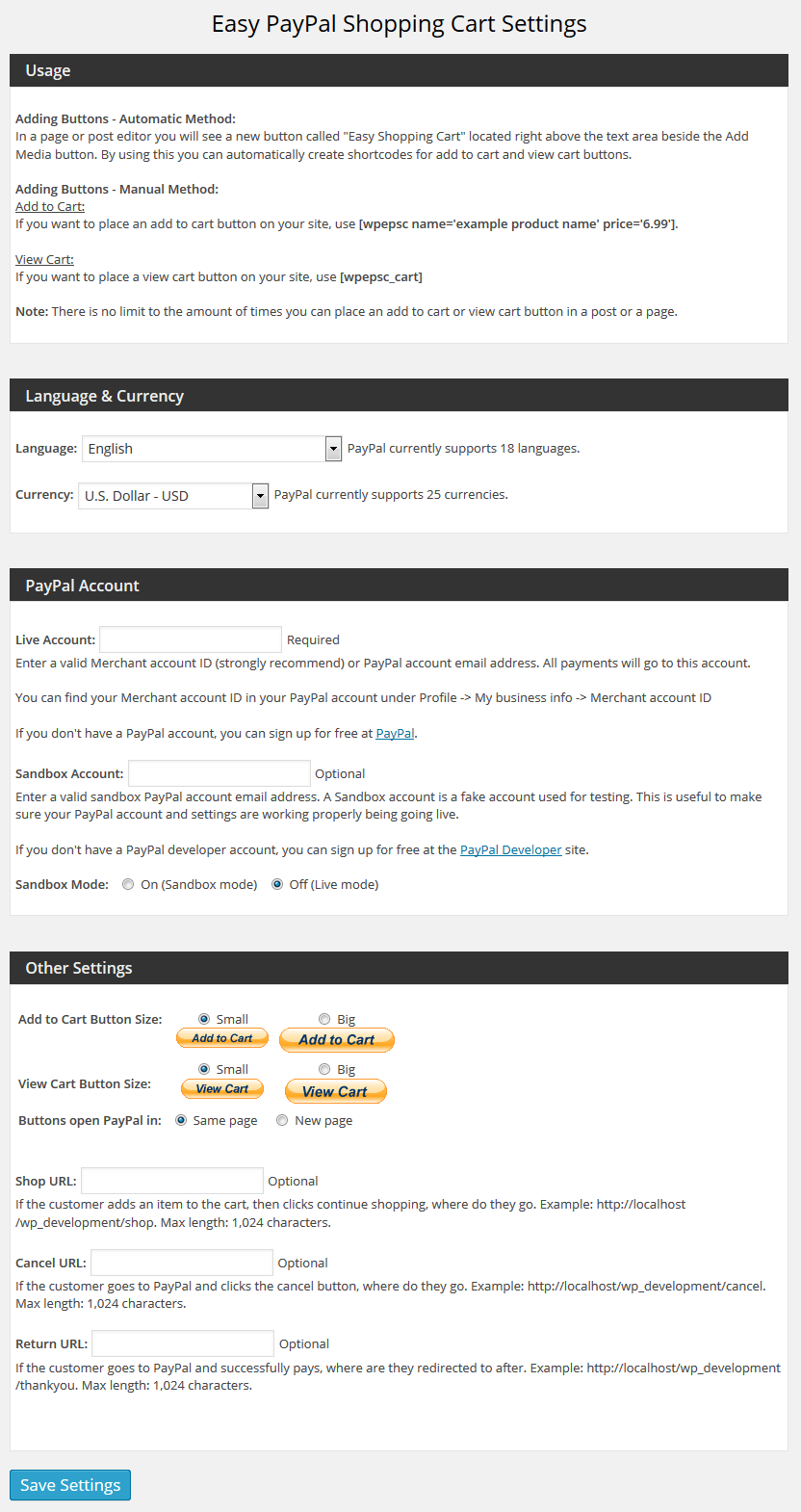 6. Simple PayPal Shopping Cart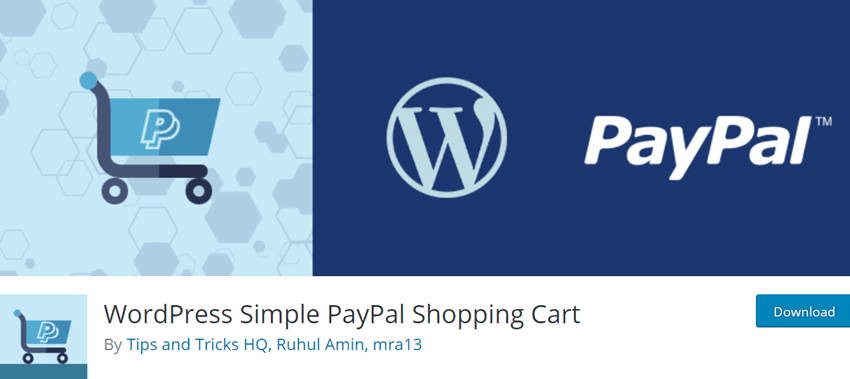 PayPal Donations is a WordPress PayPal donation plugin that allows the owners to accept payments/donations without a merchant account requirement. The robust plugin is extremely easy to use. You just have to create a payment form and start accepting donations. It allows you to integrate a " Add to cart " button on any page or post and enables you to sell all products and services directly from your WP site. Thus, you can transform your blog into an eCommerce store in a simple way. The payment form integrates to any page of your site. Using the PayPal button your customers can donate to you in one click.
Advantages
Easily integrates to the sidebar with PayPal widget and shortcodes.
Redirects the users to a thank you page followed by their donation.
A shopping cart can be added to any post, page, or sidebar. Items can be viewed, added, and removed easily.
Products can be created using shortcodes dynamically.
Digital products can be sold easily.
Total number of users – 30,000+
Screenshot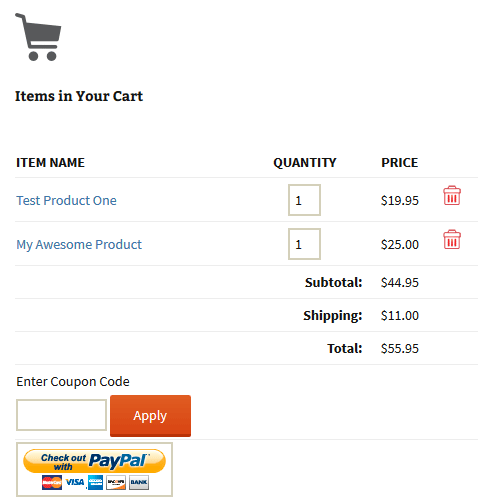 7. WPForms

Contact Form is a user-friendly plugin and can be extensively used by beginners to create payment forms, subscription forms, and contact forms in no time. The plugin has been optimized for web & server and offers high speed for conversion and SEO purposes.
Advantages
One of the fastest plugins in the market.
Pre-designed form templates for the payment order form, donation form, and more.
Enables website to accept payments, sponsored payments, and donations.
The display of the payment form can be customized with a user-friendly interface.
All payments can be accessed at the bottom of the dashboard under "payments link".
Multiple payment forms with separate names can be created.
Safety for money through PayPal vendor protection.
Direct credit of transaction money to your PayPal Account.
PCI Conformity – for recording all transaction data.
Price – Basic-$79/yearly (1 Site),  Plus-$199/yearly (3 Site),  Pro-$399/yearly (5 Site), Elite-$599/yearly (Unlimited Site)
Screenshot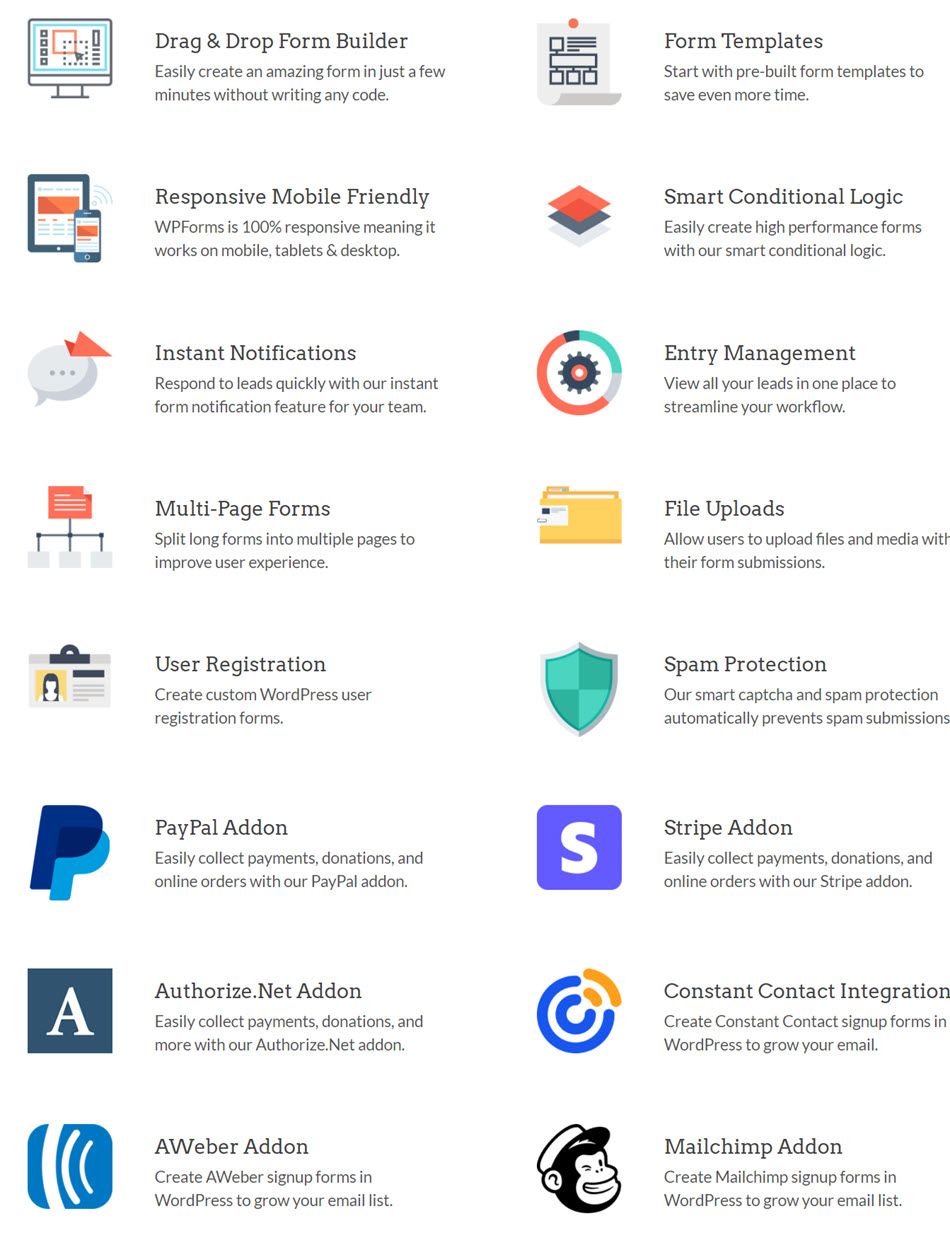 8. YITH

Price – Find the Price
Screenshot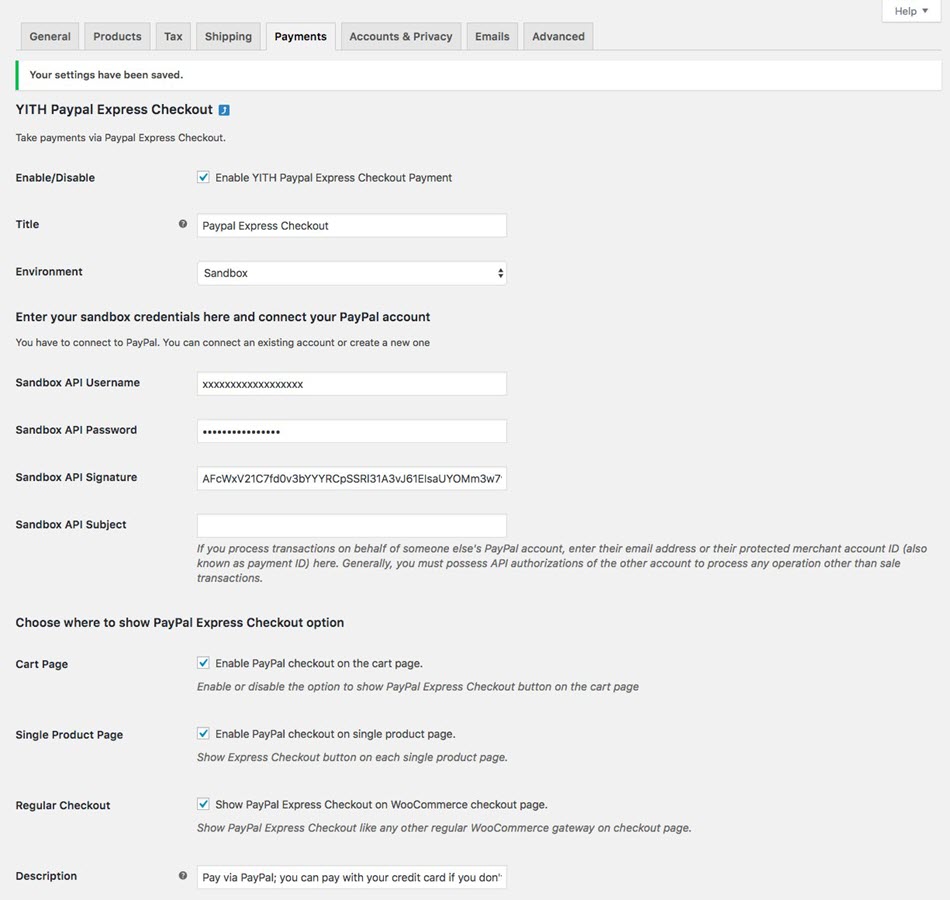 9. WordPress PayPal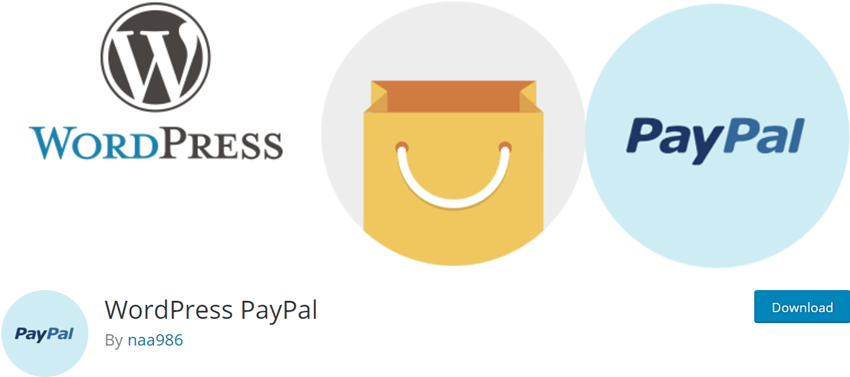 WordPress PayPal is one of the best PayPal plugins for WordPress That enables you to create dynamic buttons on your WordPress site and accept payments through PayPal or credit cards on your site. Using this plugin you can generate buttons like Donation, Add to cart, buy now, And subscription type buttons that allow you to enable PayPal on your WordPress site. Thus, it enables you to generate your e-commerce or WooCommerce store in a matter of a few minutes. Also, you can generate these buttons easily using the shortcodes available.
Features
Using this plugin you can easily set up your E-commerce store and sell the products and services you want using PayPal.
It allows you to accept one-time or recurring payments. You can also accept donations and subscriptions from your users using this plugin.
The plugin enables you to create multiple dynamic patterns such as add to cart, buy now, subscription, donation buttons on your WordPress site using the shortcodes.
It comes with the simplest configurations. Thus the plugin is quite easy to set up and use.
Using this plugin you can sell variable products, such as products with varied colors, sizes, and prices. Also, it allows you to charge taxes on your products.
Total number of users – 10,000+
Screenshot

10. Quick Paypal Payments

Quick PayPal payments is a simple and efficient WordPress PayPal plugin That allows you to accept PayPal payments on your WordPress site most easily and simply. Using this plugin, you can accept payments in any currency approved by PayPal, that too from anywhere on your site.
Quick PayPal payments are fully GDPR compliant and come with instant payment notifications. The plugin also allows you to add custom forms anywhere on your WordPress website. It is fully editable and also supports multiple languages.
Features
The plugin is GDPR compliant and sends instant payment notifications.
it allows you to accept payments in any currency approved by PayPal.
Using this plugin you can accept both fixed payment as well as variable payments on your WordPress site
This also enables you to download your payment records for later use.
The plugin is highly customizable and fully editable. It also comes with an easy-to-use range of shortcodes. It also comes with a lot of styling options, as you can customize and style it according to your choices.
Total number of users – 4,000+
11. PayPal Button

PayPal button is one of the best PayPal plugins for WordPress Add enables you to accept payments through your customers via PayPal when your WordPress website for your eCommerce store. Using this plugin you can create multiple buttons for donations, subscriptions, and single payments. This also allows you to charge taxes and shipping prices from your customers by including them in the payments. Hence it provides you with a reliable working solution that saves your time and money.
Features
It allows your users to make payments for your products and services, subscribe to your offers, and make donations on your website via PayPal.
the plugin comes with localization options that allow you to choose the country and language of your users and accept payments from anywhere in the world in any currency approved by PayPal.
It also enables You to accept both one-time payments and recurring payments on your WordPress website.
The plugin is highly customizable. You can easily choose the right shape and size of your buttons, customize the text on the buttons, Change the color of the button and also edit the button label.
It is highly responsive i.e., The plug-in fits across devices be it mobile phones, desktops, or tablets.
Price – Regular License-$18/lifetime
Screenshot