8 Best AMP Plugins for WordPress 2022 And Setting Up AMP on WordPress 
In this article, we will be learning about which is the best AMP plugins for WordPress based on faster speed SEO design and advertisement support. And we will be learning how we can set up Google AMP in WordPress.

What is Google AMP?
AMP means accelerated mobile pages and it was started by google so it's called Google AMP. And its open-source platform which is started to increase user experience on mobiles. And its represented by a lightning sign in your google search which means loading at lightning speed
Why Google amp is important for websites?
AMP or Accelerated mobile pages are the best way to increase your website speed on mobile devices. When your website loads faster then it will increase your website traffic as well as increase your website revenue
How do Google AMP works?
Accelerated mobile pages limit the number of javascript and CSS files used on any pages or post so that it should load fast. And one more best part of it is that to increase more speed google used to cache your website content and host them from their own server so that server response time can be eliminated. It is almost similar to the work of Facebook instant articles
You may also be interested in Adsense Plugins, Cache Plugins, Fomo Plugins, and Email marketing service 
Positive and Negative aspect of Google amp 
Everything has positive as well as negative aspects. Even google AMP has that.
Accelerated mobile pages Positive aspect
Faster loading on the mobile version.
Increase user experiences
Increase Your website ranking
Loads faster on slow internet
Accelerated Mobile pages Negative aspect
Increase In bounce rate
Will lose Your Website brand and design
Switching back to non-amp more is difficult
Low earning on Adsense.
Lower conversion rate due to low-quality design and user experience
The negative effect of the AMP is more than the positive effect that's why we are not using the amp on our website
So let's have the list of top AMP Plugins For WordPress are as follows
1. MotoPress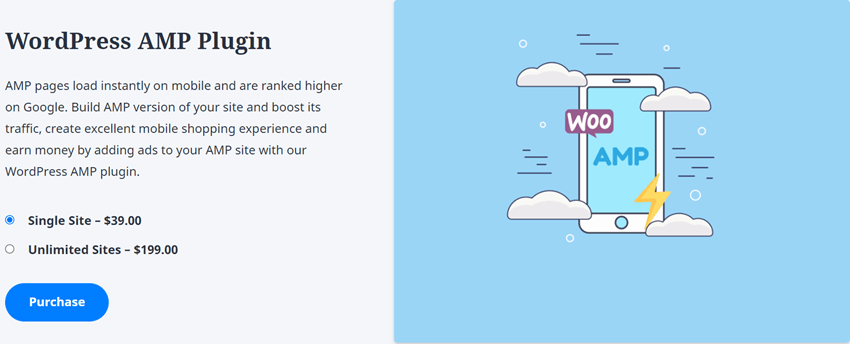 WordPress AMP Plugin is a widely utilized extension that fixes the complete loading page issues anywhere either on mobile or desktop. Make your website runs hassle-free without any intervention with a better loading experience among your audience. Hereby you get access to lots featuring advantages such as settings of advanced designing and enable to add advertisement efficiently. Provide your audience with a great experience of AMP while they get faster loading pages on every device. Keep your users in your specific region as assisting them to gain organic traffic reach on their website.
Why WordPress AMP is best?
Improve Google Rank – Let your website rank better on Google Search as before it was.
Track Visitors – Let be well-known to the activity of your visitors by analyzing it through essential tools available.
Advertisement Profit – Just include advertisement to your website i.e. mobile friendly and get revenue from it while the audience clicks such ads.
Establish Designation – Let display your website as you want for the mobile view to users like selecting the background color, logo, text, and so more. Let's design the mobile visibility of the site within minutes.
Price – Single Site-$39/yearly,  Unlimited Site-$199/yearly
Screenshot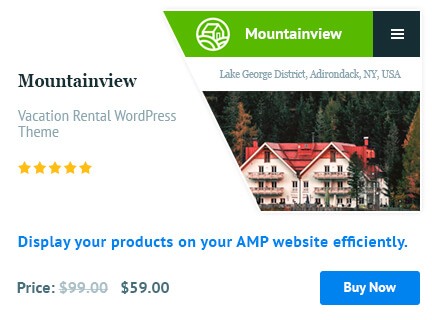 2. Accelerated Mobile Pages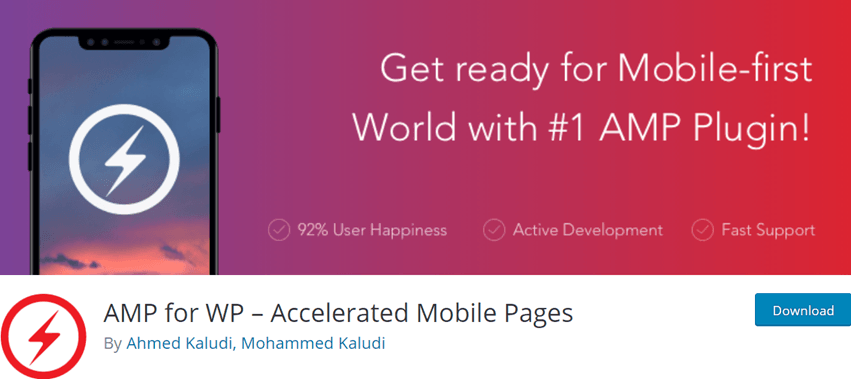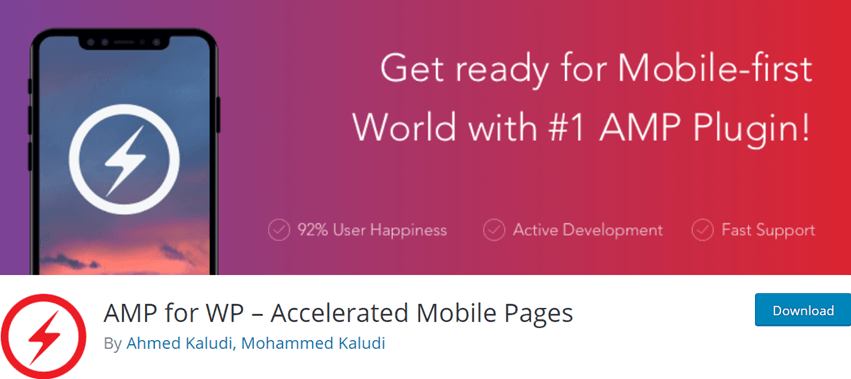 AMP for WP Plugin can be used to make your website page into Google mobile accelerated pages for mobile users. This plugin is the best plugin for amp because it supports both pages and posts both. This plugin is completely open-source and if you will look at contributors then even google has also contributed to this plugin development
Add Different layout To your Blog pages or post
Advertisement (Google AdSense supports in amp )
You can even add one signal push notification
You can even add woo-commerce to amp
Two amp SEO plugin supported All in one SEO and Yoast
Youtube video Support
Genesis Theme supported in AMP mode
Total number of users – 200,000+
Price – Personal-$149/yearly (1 Site),  Multiple-$199/yearly (3 Site),  Webmaster-$249/yearly (10 Site), Freelancer-$299/yearly (25 Site), Agency-$499/yearly (Ultimate Site)
AMP for WP – Accelerated Mobile Pages WordPress Plugin Tutorial 2020
Screenshot
3. AMP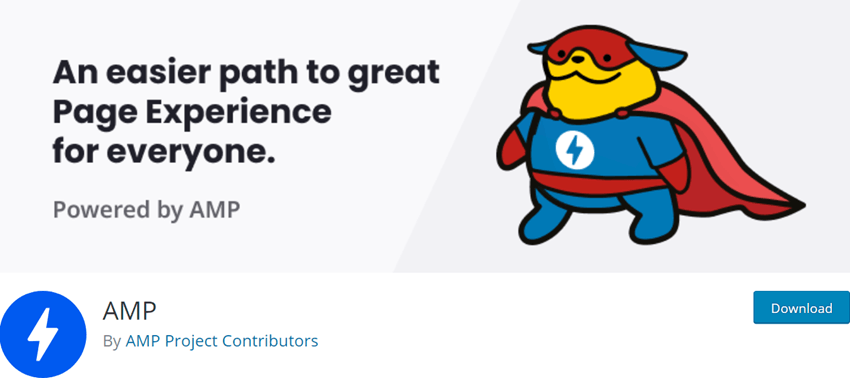 AMP is a very simple WordPress Plugin that enables quick loading of the website on mobile and other devices. Let the users of your site enjoy a better experience on their handy smartphones. Make easily accessible the page and other essential elements with exact same speed that desktop enables. AMP provides you to establish such configuration while in easy steps of installation and to use as well. Hereby you get a chance to build your website fast processing everywhere not just limited to mobile.
Integrated Capability of AMP –
Availability of validation essentials for fixing up the matter of incompatibility.
Multiple template modes are available such as Reader, Standard, and Transitional mode.
As soon as you install AMP, it will recommend to you what type of template mode is being best for your site while analyzing the themes and plugins accordingly.
Let you make stories of AMP and also allows you to edit and publish those stories as well.
Enable to get access easily by anyone either developers or non-developers.
Total number of users – 500,000+
Screenshot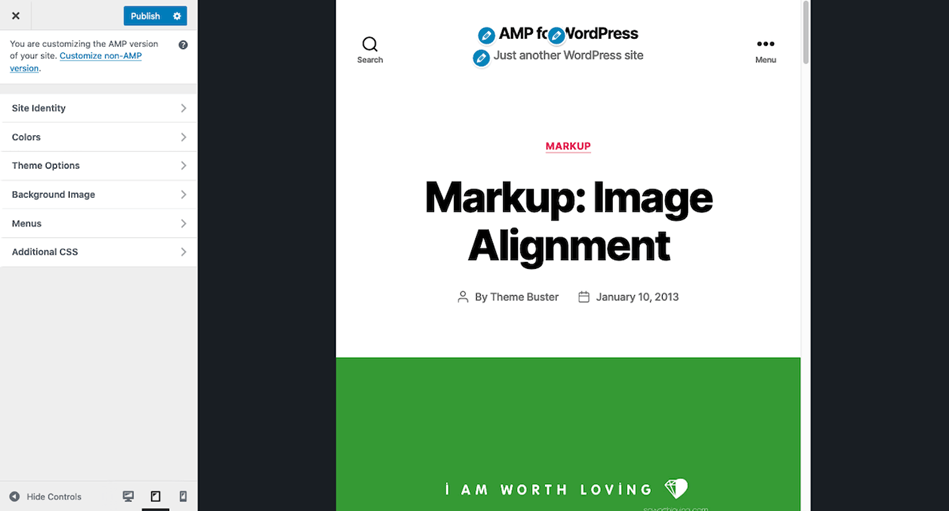 4. Easy AMP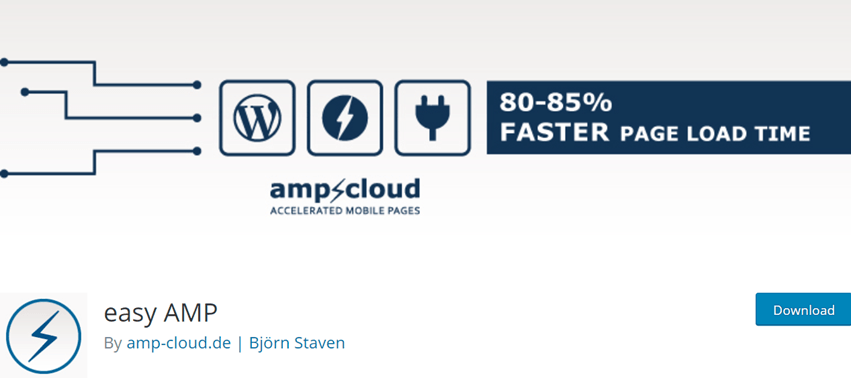 Easy AMP is an integrated WordPress Plugin used for a better loading experience of pages of the website on mobile. Let your users work smoothly with their mobile as same as they access on the desktop. Just easily install this AMP extension and get started within a few clicks of configuration. If you seeking something that enables your website like a mobile view along with better-optimized speed, then Easy AMP is just right for you there. Include your website among those which index on Google AMP Cache.
Easy AMP Integrated Features –
Display your AMP pages with the same domain which you owned officially to eliminate conflict among your visitors.
Make your website free from insecure transmission as Easy AMP access your website with HTTPS.
Links you in-scripted in the content of your AMP pages will flash over the eyes of visitors. So they can easily be accessed through such links with a better reading experience too.
Insert videos and make them available to users on their pocket-friendly mobile.
Total number of users – 500+
Screenshot
5. Ultimate AMP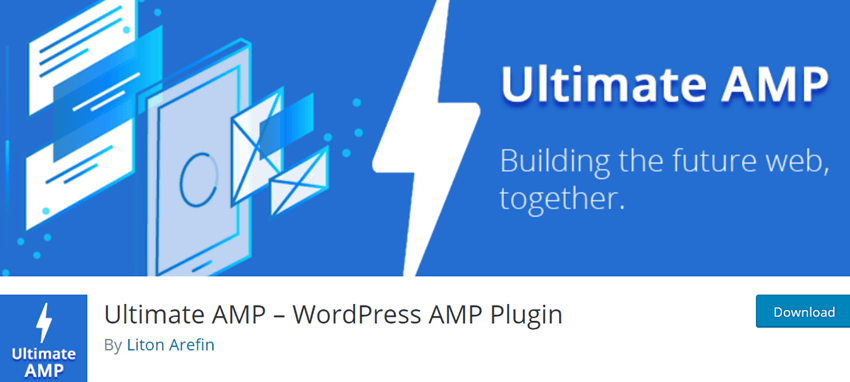 Ultimate AMP lets the owner of the website establish secure and fast accessible sites for their users on mobile. An extension by WordPress enables the creation of such an optimized website with lots of profitable advantages too. Containing easy to use interface, so it can be accessed by anyone without any specific technical skills. Faster loading of pages of the website while ignoring any hassle and making it available to the audience. Along with fast page loading, it also provides a better ranking on Google Search.
Integrated with essential features such as comments, analytics, social shares, and Google Adsense. Ultimate AMP allows running advertisement on your site i.e. mobile friendly too. Increase your revenue through such ads whenever someone clicks on your site. Get organic traffic on your site and grow your conversion rate. Highly customizable options are available where you may decide the look of the website on the mobile as you required.
Total number of users – 10+
Screenshot
6. AMP Enhancer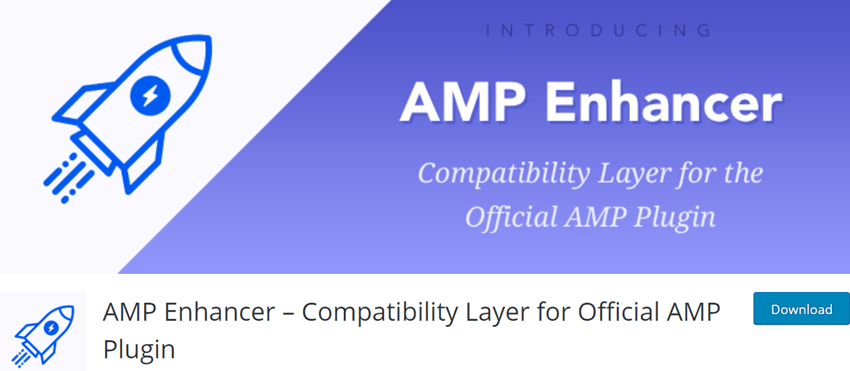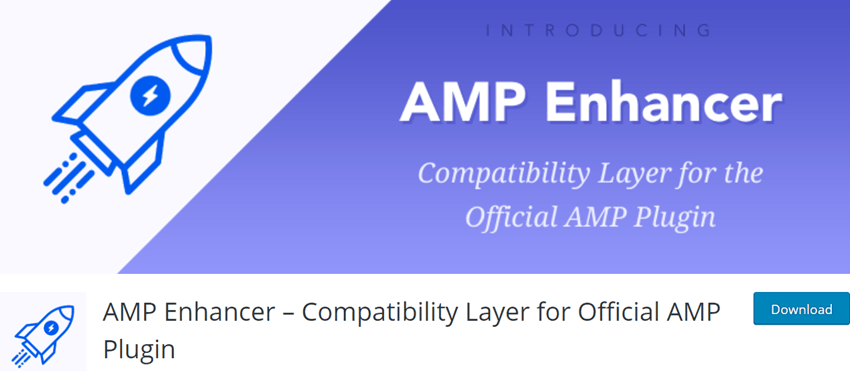 AMP Enhancer is another free Amp plugin for WordPress which one of the fastest and all-in-one solutions for Google AMP that offers a comprehensive support system. This Plugin only supports posts. They are still working on pages in amp mode. You can add google analytics code to your website and favicon images for the brand. This plugin has limited features.
Supports huge websites.
It can handle the heavy traffic of millions of page impressions on the monthly page.
AMP ads are added automatically to your website thru its pro version.
AMP (Accelerated Mobile Pages) plugin installation is required to activate the AMP features.
It will Support AMP AdSense on WordPress automatically
Supports for any Ads code apart from Google Ads.
Multi-language support.
Easy migration of the plugin thru the Import / Export function.
Complete support for RTL languages.
Loads Fast – created in speed mater
Customizer with live preview.
Supports posts, pages, categories, search, tag, author page, and more.
Works well with WooCommerce.
Boasts excellent customer support.
Total number of users – 300+
Screenshot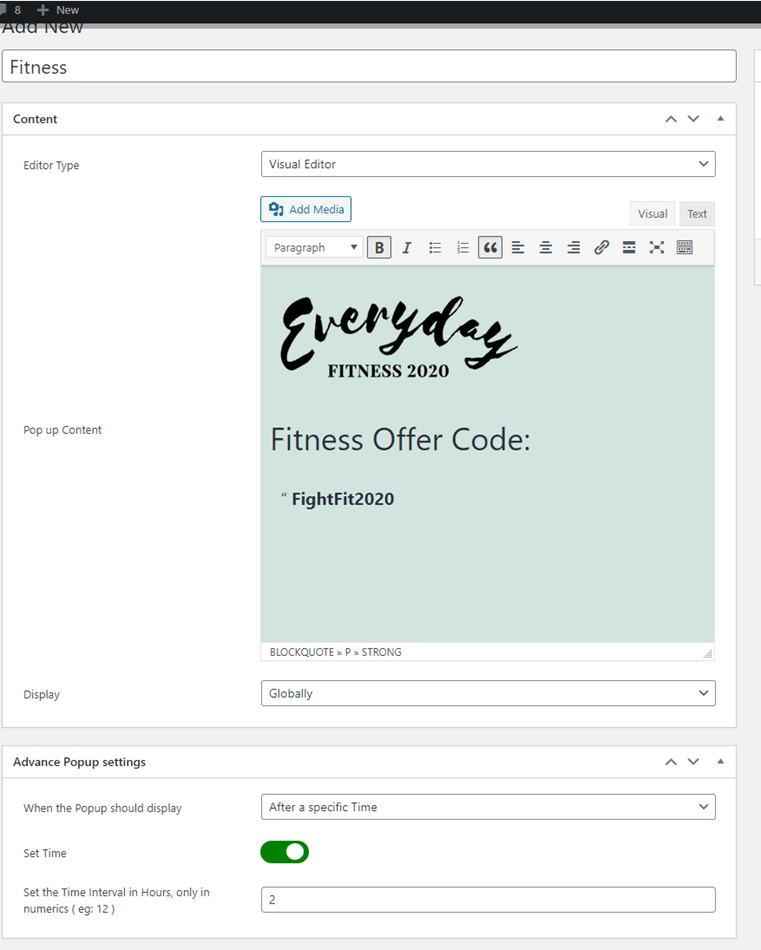 7. AIOSEO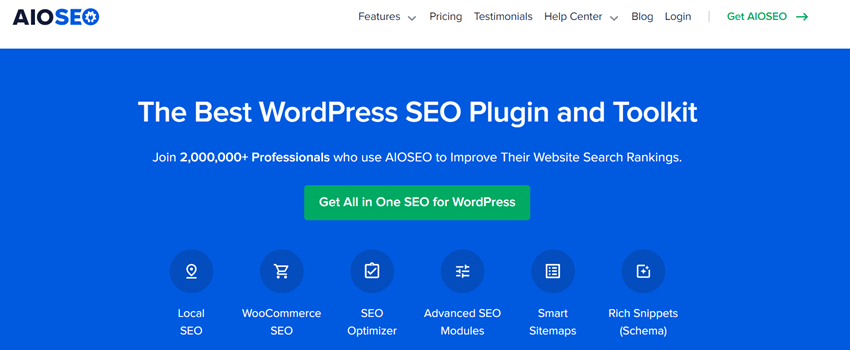 All in One SEO Pack plugin is also known by the name Semper plugin. This plugin is one of the must-have plugins for WordPress. This plugin manages all your SEO. If you have an All in One SEO plugin for WordPress then you don't need any extra plugins for using amp inside your website.
Because it has built-in features for Google AMP support (Accelerated Mobile Pages). Once You activate it You are ready to rock not much Plugin configuration.
Pages, posts, tags, categories, and archives are supported.
Built-in Yoast, Jetpack, Elementor, Beaver Builder, Analytics, ads, schema.org, and comments.
Supports Polylang.
Auto converts Contact Forms 7 and Gravity forms, WooCommerce or Easy Digital Downloads, Mailchimp For WP in the pro version.
70+ filters and actions feature
Template overrides
Highly customizable.
Price – Basic-$99/yearly (1 Site),  Plus-$199/yearly (3 Site),  Pro-$399/yearly (10 Site), Elite-$599/yearly (100 Site)
Screenshot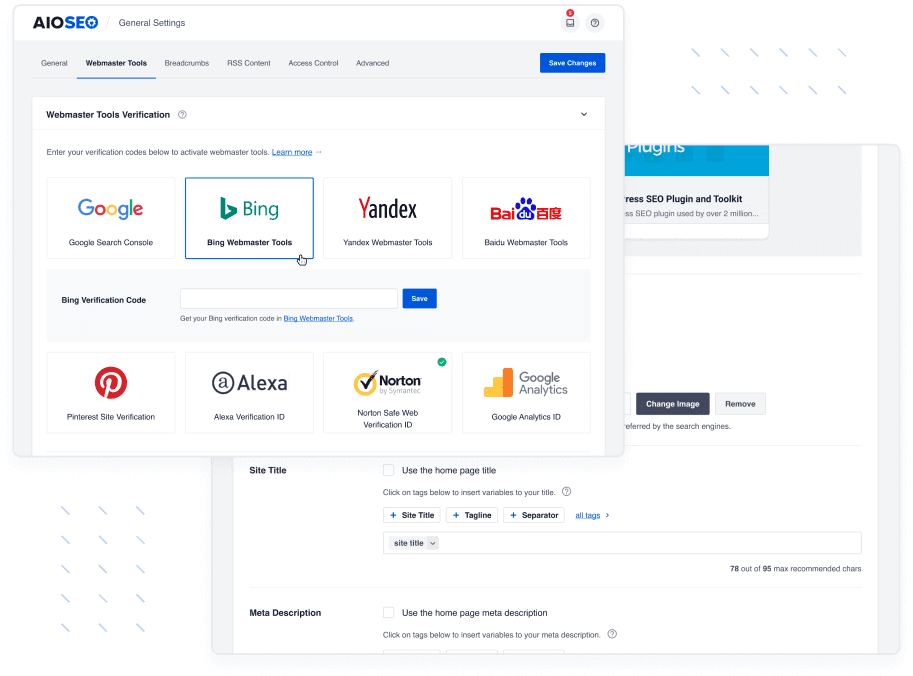 8. WP AMP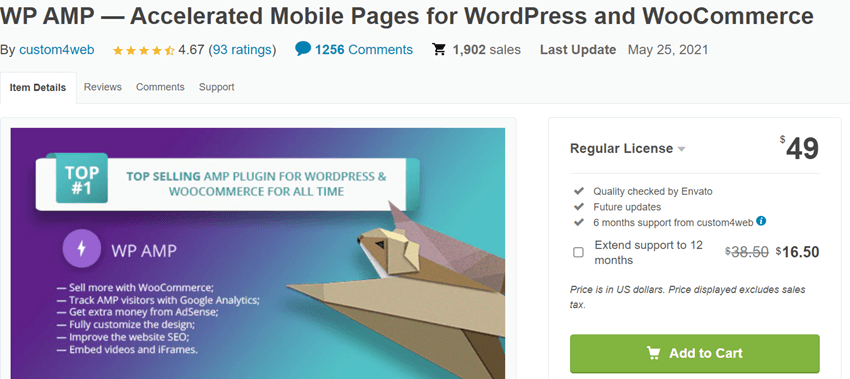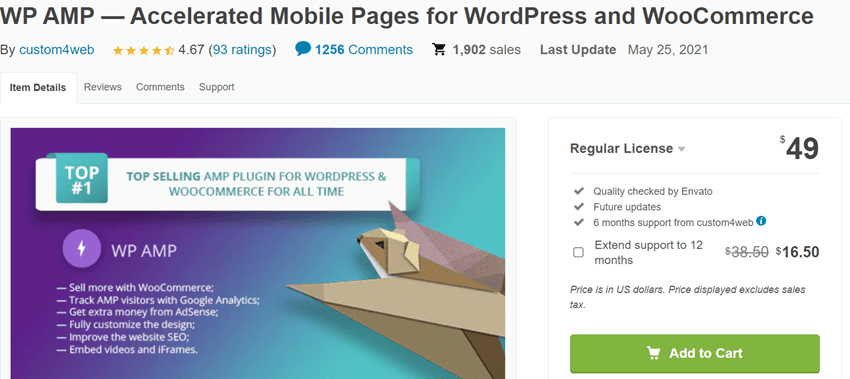 WP AMP is a WordPress plugin that provides supports to amp pages and this is a premium plugin. You can configure it in very little time.
This Plugin works perfectly with pages, posts, tags, and categories.
This Plugin even supports WooCommerce products and shops.
You can even support AdSense on AMP in WordPress
Create Your pages with drag and drop builder for AMP
Mobile Redirection – Redirect all your mobile visitors to amp pages to increase user experience
Gravity form support and contact form 7 support in amp mode.
Email option form supports
Facebook Disqus comment
Price – Regular License-$49/Biannually, Extended License-$199/Biannually
Screenshot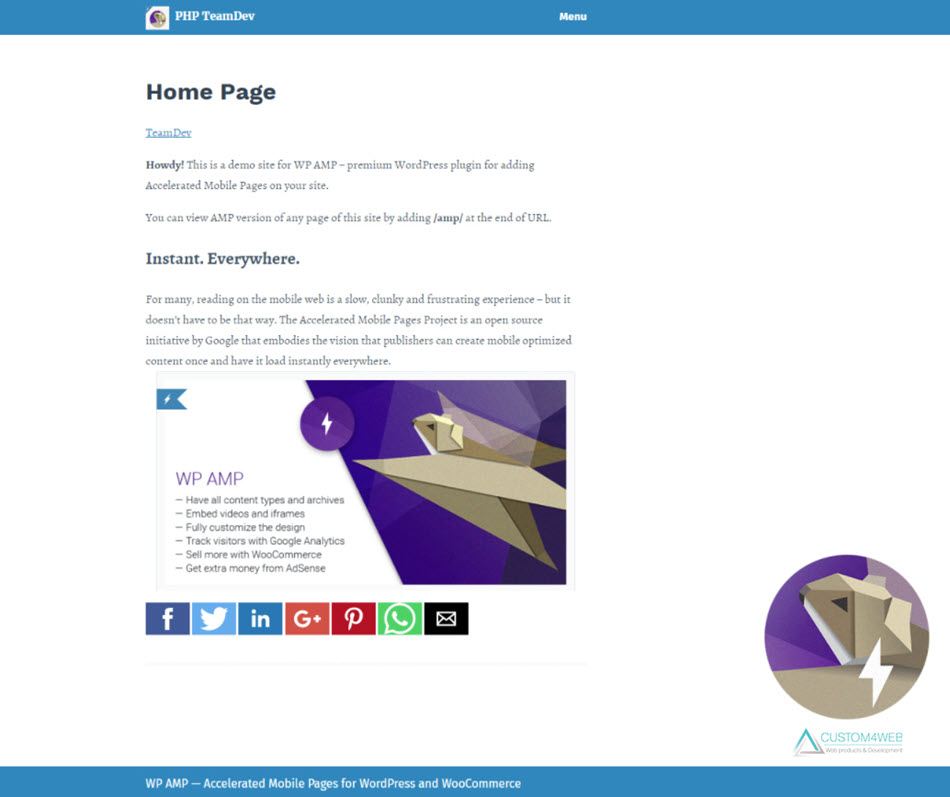 How To set up AMP in WordPress

?
You need to install the Free  official AMP plugin and activate it
After activation, You need to Hover over the appearance and then click on the amp. There you can change the design such as background header color and choose the theme of the pages for example – light theme and dark theme.

Then click on publish and You are done with setting up amp pages in your WordPress website
The Next Step is that You need to add glue to amp pages with your normal pages to avoid duplicate content. (Only for Yoast Plugin users) . All in One SEO Pack plugins have a built-in almost function.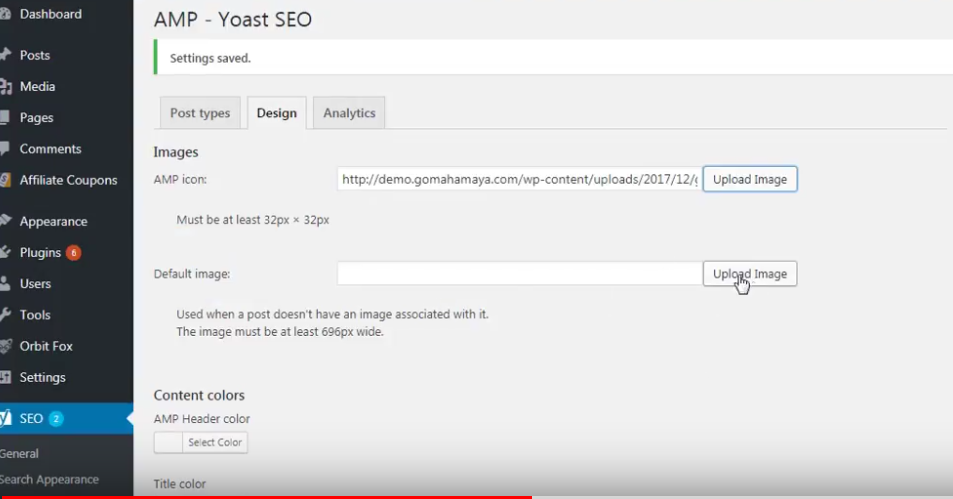 Inside AMP you will find design and inside design, you can set the logo in amp pages and post.
Now click on the analytics tab then paste the google analytics code there and click on save
How To check if AMP is working on Your website?
Open any blog post and then add /amp/at the end of Your post URL for example  https://www.gomahamaya.com/amp-plugin-wordpress/amp/
Next, You need to validate your post by using an amp validator 
Note – You need to validate the amp post. You should be testing any link by adding /amp/ for example –   https://www.gomahamaya.com/amp-plugin-wordpress/amp/ if you will test a URL without /amp/ in the last you will get a fail error
Error In AMP for WordPress
404 error in an amp

– If you are 404 error inside your website after activating the amp plugin in WordPress then Hover over the setting and click on the permalink and then select one perfect permalink for your website and click on save the change. and clear the cache Then You will not get a 404 error in amp mode
 

The mandatory attribute '⚡' is missing in tag 'HTML ⚡ for top-level Html

– You are getting that error because you are checking non-amp post. And amp validator checks for amp post so please add /amp/at the end of URL  Then You will not get errors like The mandatory attribute '⚡' is missing in tag 'Html ⚡ for top-level Html

This was my research on Highly Recommended Best AMP WordPress Plugins and How You can set up an amp in WordPress. If you have any other requests or questions about amp please let me know I will update the post.