6 Best Sticky Sidebar WordPress Plugins 2021
Are you planning to create a floating sidebar and looking for Best Sticky Sidebar WordPress Plugins? Floating ads banners increase your conversion rate. Because when you fix the sidebar even though your website visitor is scrolling that small ads banner will move along with his movement and will be fixed to its position.

Whenever your ads, button or any post moves along with the screen then the click-through rate will also get increase. This means if I will scroll up or down that floating bar should along with my cursor or movement of the screen. However, you can manage margin from the top or bottom in setting to maintain its flexibility.
You may also be interested in notification bar plugins  Popup Plugin and different menu different pages Plugin
So let's have a list of top floating sticky widget WordPress plugin are as follows:
1. WP Sticky Sidebar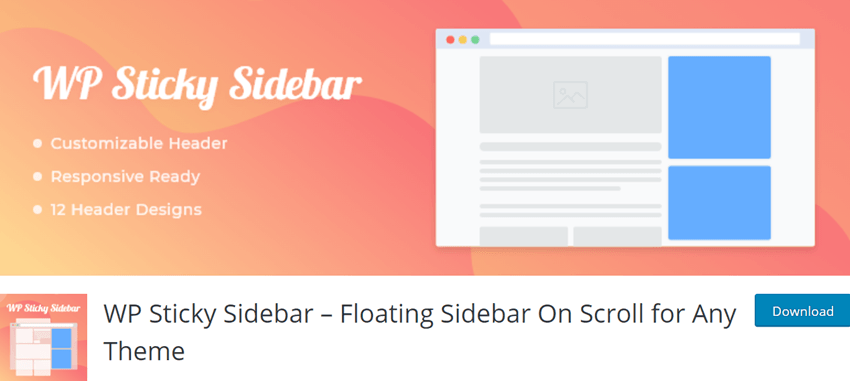 WP Sticky Sidebar is a useful WordPress Extension for the website which enables sidebar visibility everywhere on the website. Let your user experience the floating sidebars even they keep on scrolling. Embed WP Sticky Sidebar to your website and access amazing features that help to keep your visitors stay long at the site. While accessing with PRO Version you may enable or disable the sidebar either on scrolling or on different pages as per requirement. You also alter the CSS pattern that affects the visibility of sidebars.
Essential Aspects of WP Sticky Sidebar –
Easy to navigate all through your website without any interruption.
Enable your visitors to reach wherever they want to explore while eliminating bouncing.
A lot of themes are available with customization options that you can apply to your sidebars.
Supports multi-languages i.e. create such responsive-rich sidebars accessible to different languages.
Allows accessibility to several domains with the PRO version.
Total number of users – 10,000+
Price – Basic-$19/yearly (1 Site),  Plus-$39/yearly (5 Site), Agency-$79/yearly (50 Site)
How to make any element on a WordPress site sticky with WP Sticky
Screenshot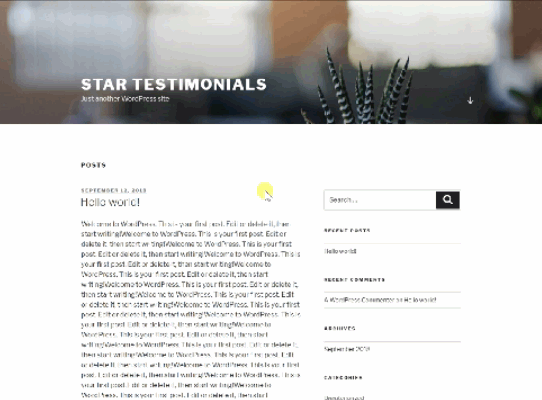 2. Q2W3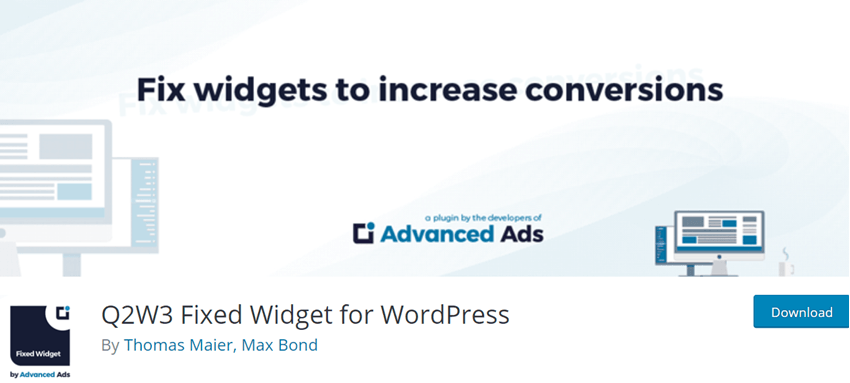 Q2W3 Fixed Widget is open-source software that has come up with its latest release version 5.0. The tool has worked to optimize the performance at the client's end and detects the change of page via the Mutation Observer API.
You can enable the "fixed widget" option under the Widget Option and your widget will not go out of your site whether you scroll up or down. This is applicable for more than one widget also. Q2W3 Fixed Widget has improvised compatibility with caching plugins and hence you need not clear jQuery and plugin files from the cache.
Q2W3 Fixed widget also glues the sidebar of the website and is visible while scrolling. It adds value to the website for more visitors and in turn more conversions. Additional top and bottom margin are in pixels that is 0 by default.
Total number of users – 100,000+ 
Fixed Widget Using Q2W3 Fixed Widget WordPress Plugin
Screenshot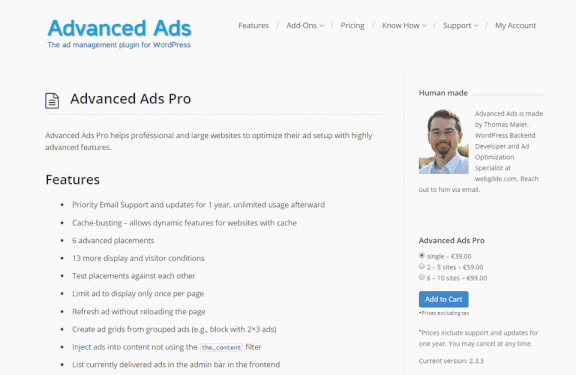 3. WP Sticky Anything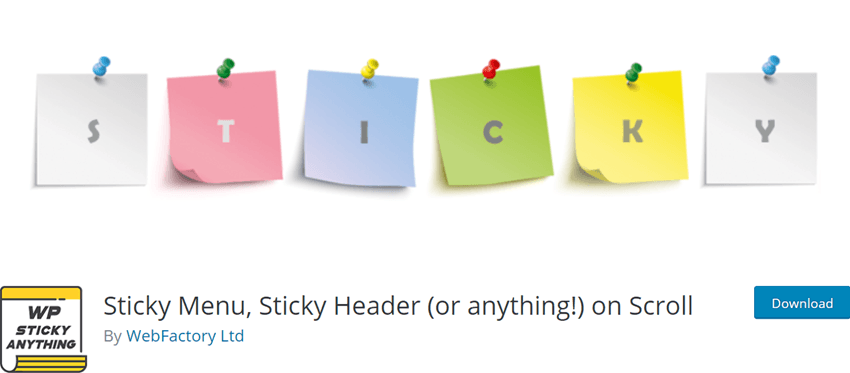 WP Sticky – an amazing WordPress Plugin assists you to keep on the menu on your site even when scrolling and visiting other pages as well. As its name, this extension lets your visitors displaying the menu highlights, so they can conveniently go to an essential place on the website within just click there. While using WP Sticky, you can create any menu as a floating one with a different element that is important to highlight on the site. With some of the shortcodes, just add the element that you want to show as a floating menu to your users.
Features Oriented at WP Sticky –
Element Alternative – Build an element sticky at the website including the sidebar, menu, header, widgets, banner, and call-to-action.
Disable Sticky – As you have access to Pro, you can remove the sticky option on some specific page, post, or elsewhere you want to not sticky menu.
Compatibility – Smoothly streamline the workflows along with different plugins, themes, and page builders.
Total number of users – 100,000+
Price – Single-$49/yearly (1 Site),  Team-$79/yearly (3 Site), Agency-$199/yearly (100 Site)
Screenshot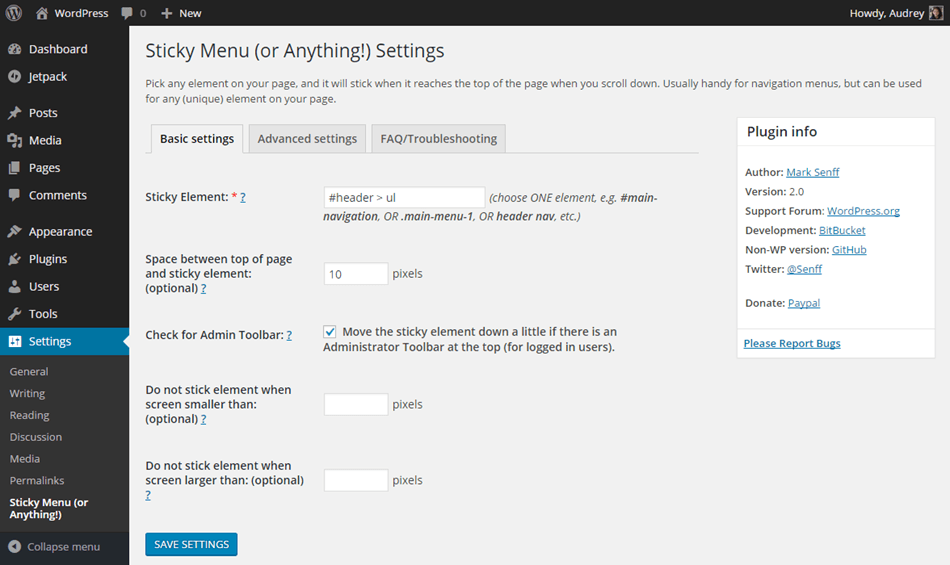 4. Widget Options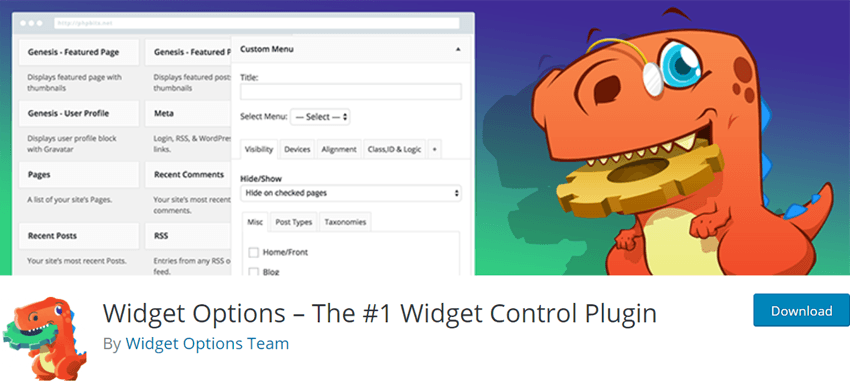 Widget Options is an extension of WordPress integrated to regulate and tackle the widgets that are present on your website. Decide what type of content you want to show on the widgets of sidebars, footer, or elsewhere. Easily customize the appearance of widgets where to hide and where to highlight. Utilize the Advanced Custom Fields and disable the widgets under various circumstances with settings. Widget Options are entirely enriched with essential features and accessible to users as easy to use interface. Just embed such an exclusive WP Plugin without much knowledge of coding.
Elementary Features –
Establish widget alternatives discretely on various devices such as desktops, mobiles, and tablets. Enable or disable the presentation of widgets accordingly.
Accessibility to align your assigned widgets as required to modify the view of your site. Alignments include left, right, justified, and centre.
Once you create widgets for any of the sites, you can easily import or export such widgets for your different websites.
Total number of users – 100,000+
Price – Personal-$19/yearly (1 Site),  Business-$49/yearly (5 Site), Developer-$149/yearly (Unlimited Site)
Fixed Sticky Widget Options
Widget Options WordPress Plugin Setting 2018
Screenshot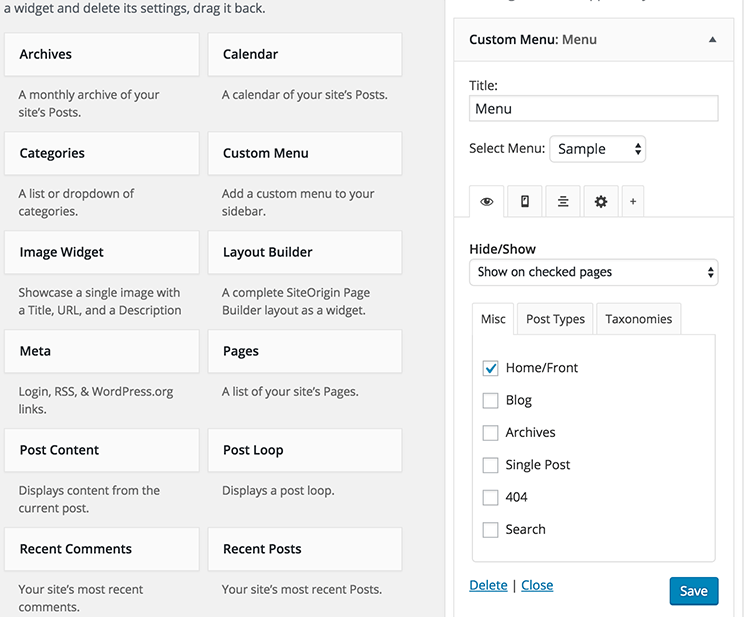 5. Custom Sidebars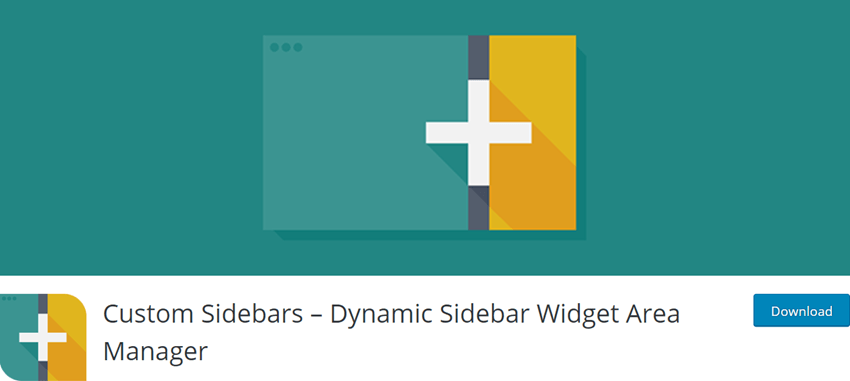 Custom Sidebar cements the sidebar of the website, hence it permanently shows up while scrolling. This in turn elevates the usability of the website for a better Click Through Rate (CTR).
It uses the setting field "#secondary" CSS id under "Sticky Class", and therefore needs to be modified for different themes to make them fully functional. In case the screen size is small, you can disable the plugin, and later if you want to enable it for the same page you can do that too.
You get the Troubleshoot option in case the sidebar loses its background colour. Even if the plugin is disabled across the site, it is possible to activate it for specific posts and pages. The plugin can be disabled on the front page, blog page, posts, archives, pages, categories and tags.
Total number of users – 200,000+
Screenshot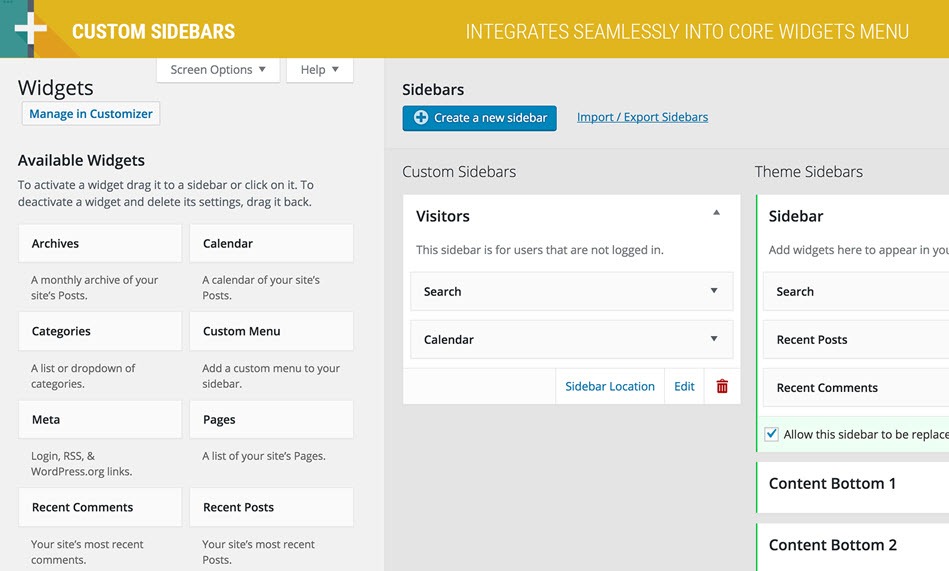 6. Sticky Block for Gutenberg

You can make anything stick with WordPress Sticky Anything such as Sticky menu, sticky header, Sticky Sidebars and Sticky Widgets. The tool also enables you to create sticky elements Globally for the menu or header for Gutenberg editor. It now offers the Sticky fixed WordPress widgets on a scroll and can be activated via the checkbox on each widget option.
With the use of shortcodes, you can target even sticky elements that are pages, posts. templates or even category-specific using Gutenberg blocks. The sticky element can be positioned as per your choice by controlling the top or the bottom space from its original position.
The settings page enables you to set a checkpoint for the fixed floating widget. The widgets are highly adjustable and can be disabled on small pages by setting the max-width and height; and top margin spacing setup. The sticky block could be the alternative for the Q2W3 fixed widget. The desired custom class can be applied to the sticky elements too.
Total number of users – 800+
Screenshot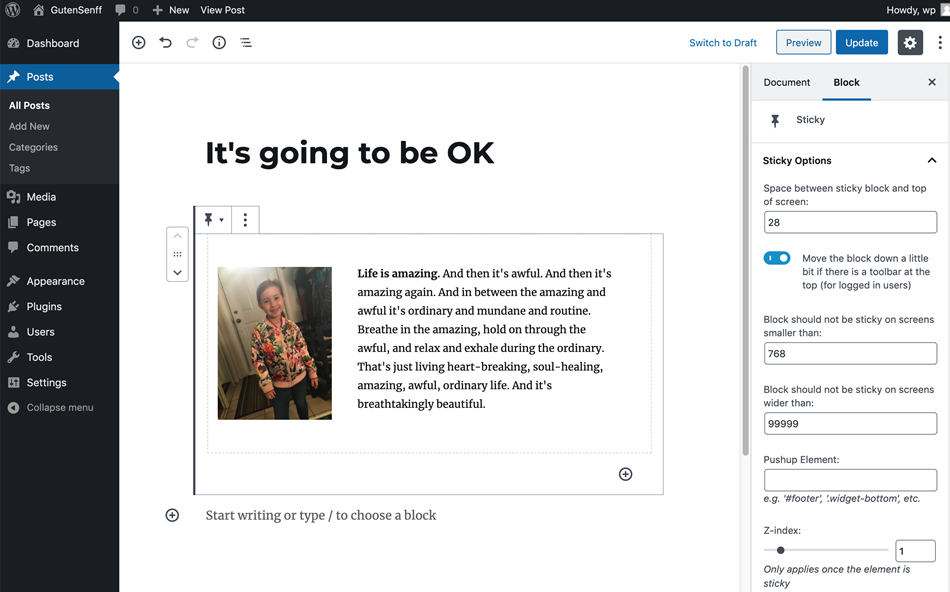 Conclusion – I strongly recommend people to use Free q2w3 Plugin Sticky Sidebar WordPress Plugins however some people might get a compatibility issue then you can q2w3 alternative i.e wpstickysidebar. Want to make more magic on your website then try this video  If you find the post useful then please Subscribe Our YouTube channel