10 Best Notification Bar Plugins For WordPress 2023
Creating a Notification Bar, announcement bar or any floating bar at the top or bottom of your website can easily be created with the help of a notification bar plugin.  In the WordPress respiratory, there are many Announcement Bar plugins to create to showcase lead generation bar or latest offers Announcement to your website visitor. You can use these offer bars to make an offer for your customer on the website's header, or you can ask them to subscribe to your email list without disturbing their viewport area.

Is it essential to have an email collection technique or offer a bar to attract your website visitor? You can easily redirect your website visitor to any page using a promo bar in the header. You can also give them special coupons or announcements for the new events on your website. To increase your conversion and decrease bounce rate. That's why we have collected and given you a list of Top Notification Bar Plugins for WordPress.
Our list is as follows:
1. My Sticky Menu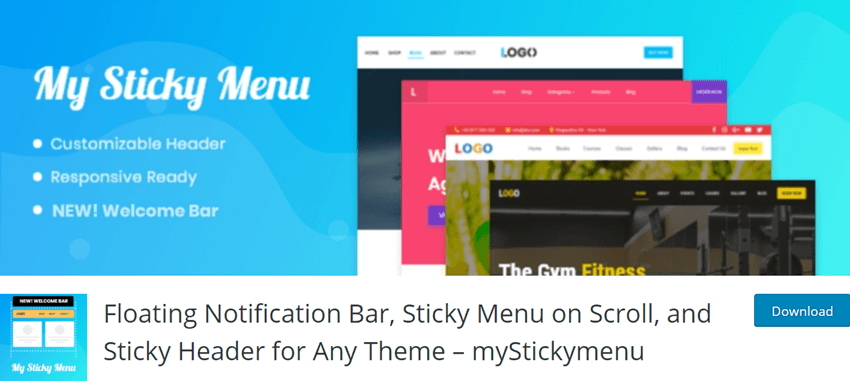 myStickymenu is extensively used as a notification bar plugin that allows making announcements, promotional banners, or messages. Enables building an appropriate notification bar to inform anything necessary at your website. Make sure your visitors get a better experience while accessing your website's notification for any purpose consisting of call to action, newsletter sign-in for new subscribers, and more. myStickymenu avails an easy-to-use interface that anyone can manage without any specific knowledge of coding.
Features of myStickymenu Notification Bar Plugin –
Modern Designs – Create an eye-catching notification bar for your website as here you get stylish templates with customizing options.
Redirect Users – Send your users a different URL by enabling the link of such URL on the header notification to visit your special offers and more.
Enable or Disable – Let you set the enable and disable alternative for notifications on different screens as per requirement.
Time-zone Notifications – Set the date of visibility of floating notification on-page as long as you want to keep it on the site.
Total number of users – 100,000+ 
Price – Basic-$19/yearly (1 Site),  Plus-$39/yearly (5 Site), Agency-$79/annually (50 Site)
Screenshot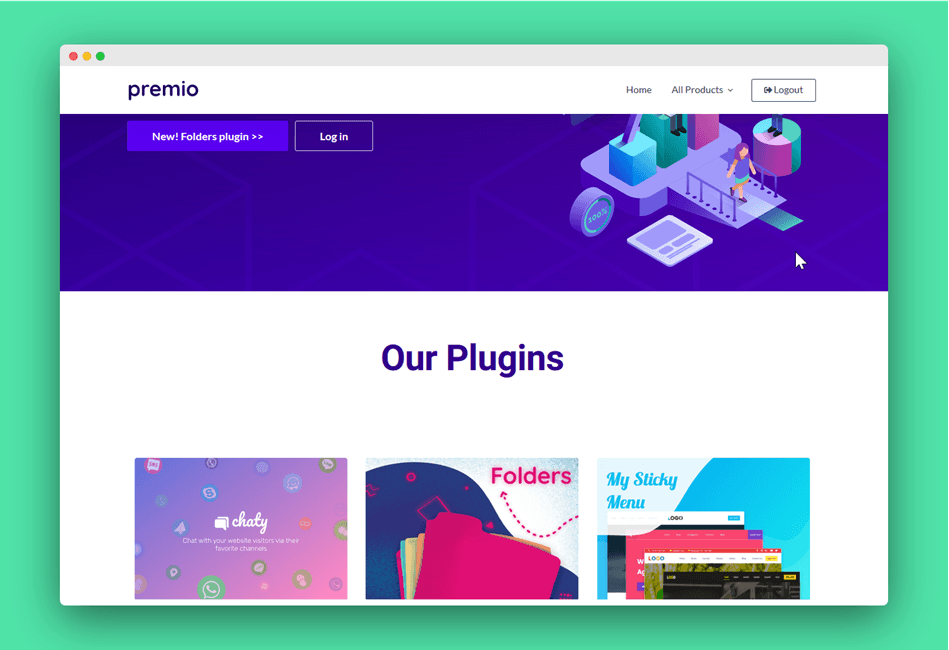 2. NotificationX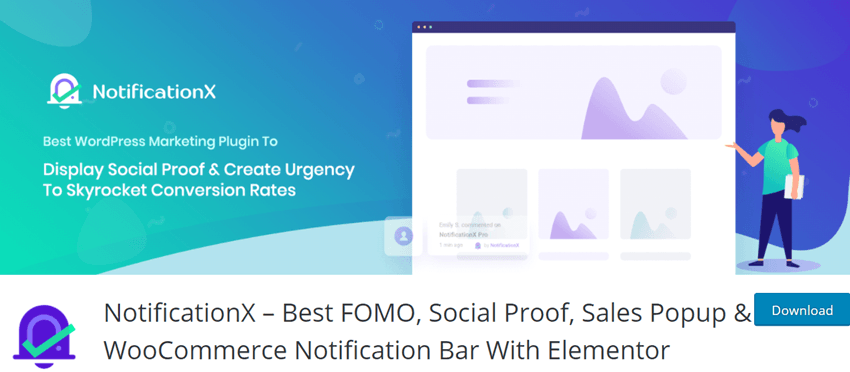 NotificationX plugin is a powerful Notification Bar Plugin for WooCommerce with special functions like Fomo and Social Proof Available, as it keeps your users aware of the trend. No one wants to be oblivious of the trending events or facts around them. This notification plugin builds urgency amongst its audience, making them curious and attracting them to your eCommerce website. This helps in expanding your sales. Not only that, but it also builds trust reliability of your customers with the help of proof notification.
Other than that, there are some other great features of it :
You can conveniently build up the notifications alert, through which your customers can see who else purchased your products, which will help them gain trust towards your product.

It also provides you with an email subscription, which helps your customers subscribe to your newsletter.

It attracts customers and helps expand your business by enabling you with the option of a review popup.

CTA button can be added.
The font size can be controlled.
It can be chosen to show only to Facebook or Google visitors.
Custom codes can be added.
There are stylish and enhanced back to top buttons.
There are unlimited colours.
Total number of users – 20,000+
Price – Individual-$49/yearly (1 Site), Business-$199/yearly (Unlimited Site), Lifetime Unlimited-$499/Lifetime (Unlimited Site)
Screenshot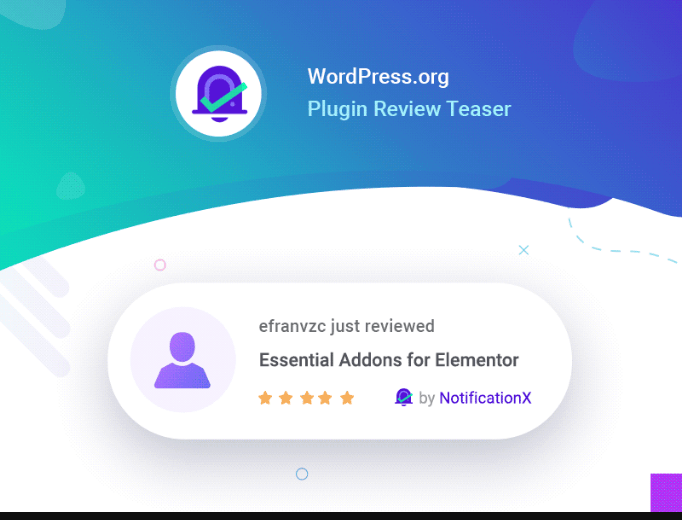 3. Notibar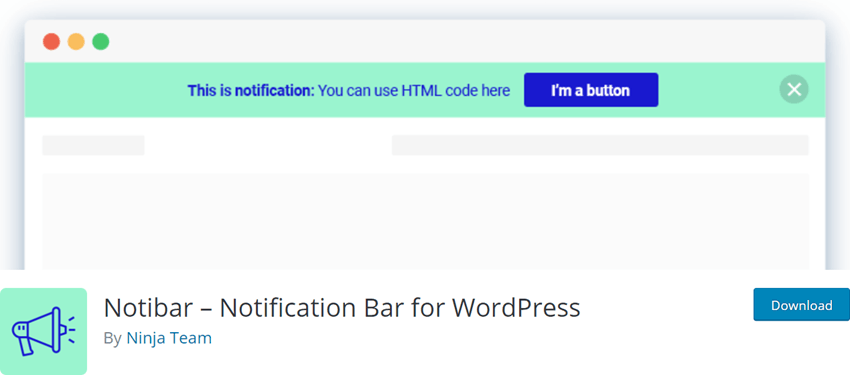 Notibar is a responsive and free WordPress notification bar plugin that helps users show an engaging notification bar on the website. Site visitors can be notified about deals, offers, new releases, messages, and news through a notice on the site. Using this Floating Bar plugin, the user can add a notification bar at the top and bottom of the website. A text or a link for a call to action button can be added. It is a feature-rich and responsive plugin that rearranges the client's needs. Its features are:
Very clean, user-friendly interface.

There are many pre available templates and designs

Customize colour, background, text, link 

Visual editor with live preview

Customize to display on all pages, posts, or specific page/post
Total number of users – 3,000+
Screenshot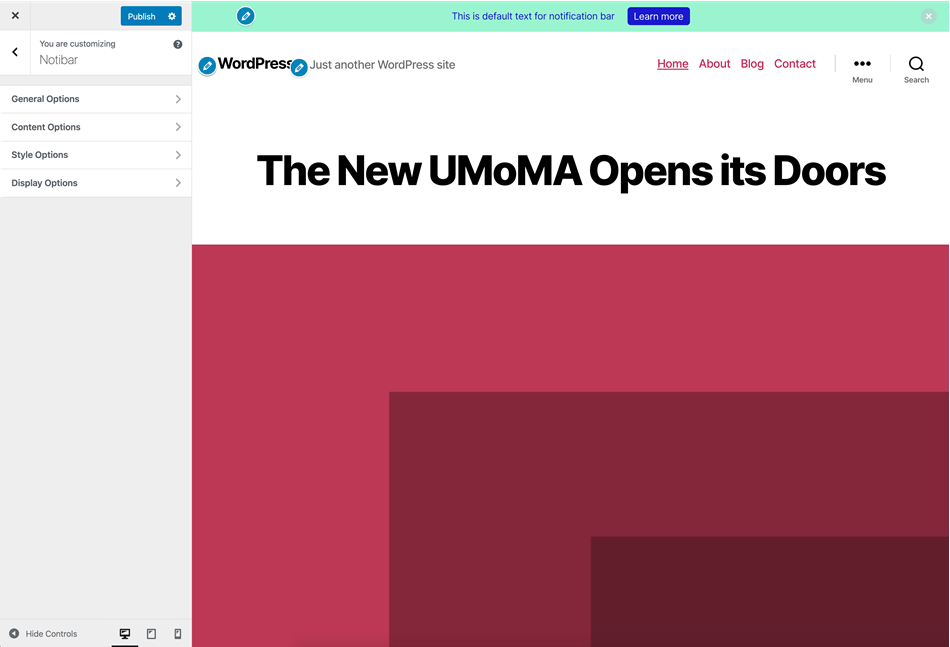 4. WP Sticky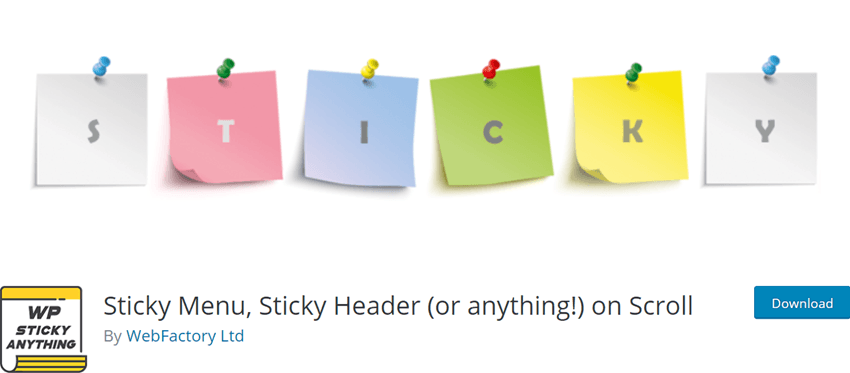 WP Sticky is a sticky WordPress announcement bar plugin that enables users to establish announcements, special offers, and any other information for their customers on the eCommerce website. Take your website to the next level while providing such a trending notification bar to your visitors and users who come to your site. WP Sticky comprises a user-friendly interface and is highly responsive to different modern floating widgets. Just display the beautifully designed floating notification on your website within a few clicks anywhere. IWP Sticky is integrated with many customizing options for text, colour, design, effects, and more.
Elementary Features of WP Sticky –
Multi-Purpose Notifications – Send floating notifications to your visitors for different reasons, including newsletter subscription, call to action, any special offers.
Header/Footer Position – Decide where you want to display the notification bar either on your website's header or the footer.
Enable/Disable – Ensure whether you want to enable or disable the floating notification on different devices.
Dismiss Button – Place the close button for such notifications that make your visitors and users continue on the site if they don't have interest accordingly.
Total number of users – 10,0000+
Price – Personal-$39/lifetime (1 Site), Developer-$49/lifetime (3 Site), Agency-$99/lifetime (Unlimited Site)
Screenshot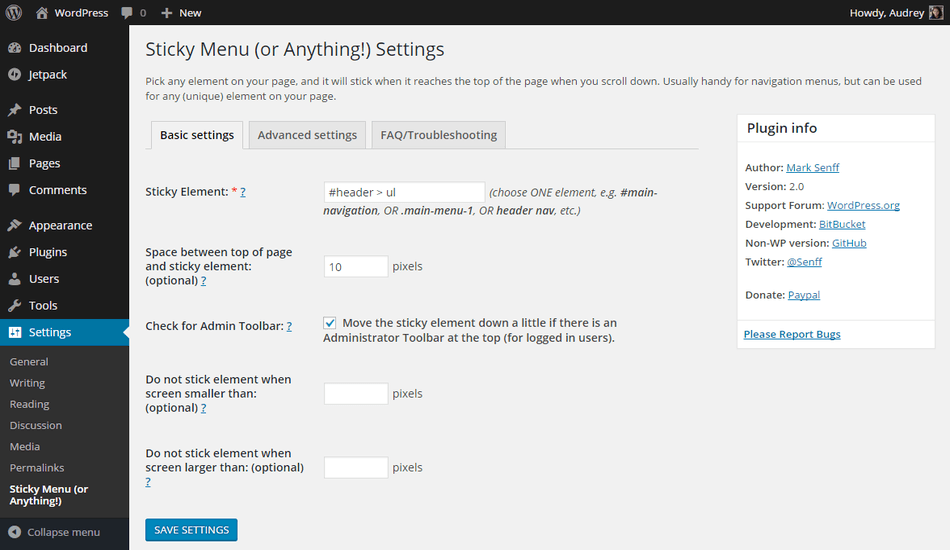 5. HashBar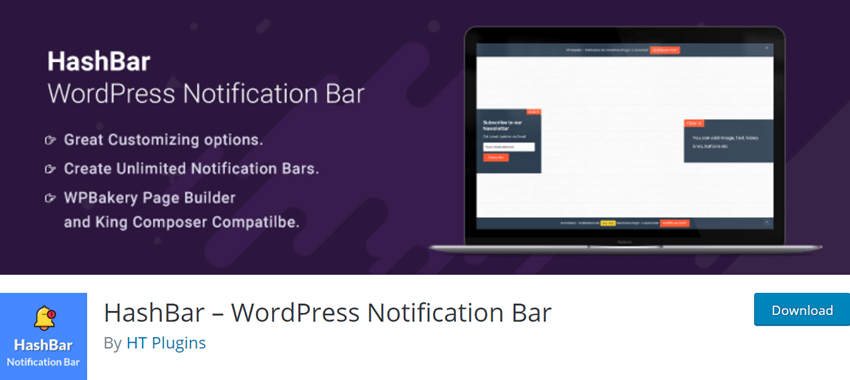 HashBar is one of the top Announcement Bar plugins known for building limitless notification bars to inform your visitors. Has Bar is perfect for alerts, marketing promotions, increasing clicks through other pages, etc., created by WPDeveloper as it helps the users to create a custom notification and alert Bar. It has a lot of customization options. As needed, many different bars can be added, and custom display rules for each can be added. It facilitates you by displaying email subscriptions, texts about your deals, and advertisements.
Hashbar WordPress Notification bar plugin free as well as pro versions.
Some of them are : 
It works well with Elementor page builder, WordPress Bakery Page Builder, and king composer.

You can accordingly set the number of times you want your Announcement to be displayed.

It allows you with numberless background images and colours to make your alert more formal and professional.

It works well with a transparent header. (Pro)

Hashbar mobile responsive notification plugin provides a breakpoint for mobile devices. (Pro)

With the pro version, you can plan the period you want your notification to vanish.

There is a promo bar to promote sales, blogs, products, and new arrivals.
There is Facebook Live Chat to support customers via Facebook.
A beautiful background image can be added to the contact form.
Total number of users – 10,000+
Price – Personal-$99/yearly (1 Site), Developer-$399/yearly (5 Site), Agency-$581/yearly (Unlimited Site)
Screenshot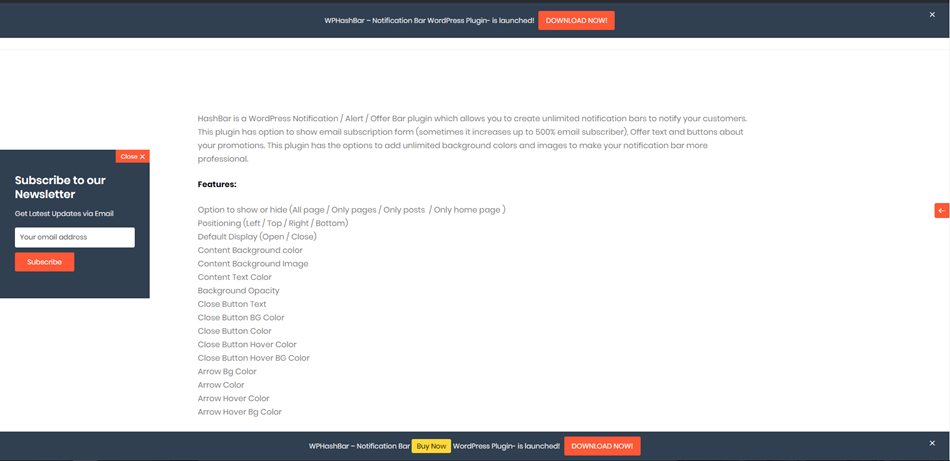 6. Themify Announcement Bar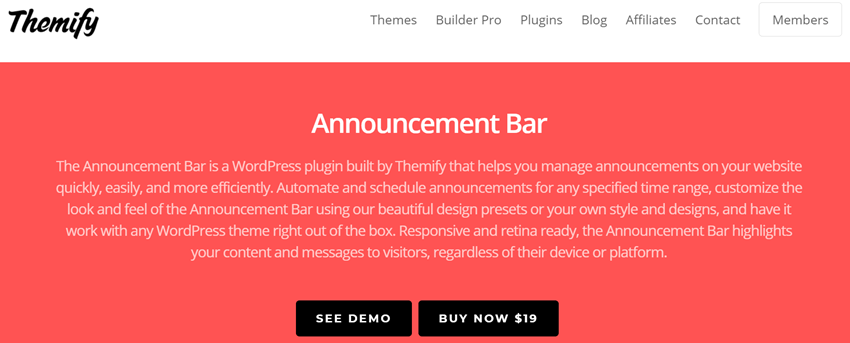 Announcement Bar is built by Themify, it is the most advanced Announcement Bar plugin for WordPress that helps users manage announcements quickly on the website very effectively. Announcements can be automated and scheduled for a specified time range. The look and feel of the announcement bars can be customized using some design presets or with the users' styles and designs. Its features are:
Sticky Bar- As a sticky bar site-wide, the announcements bar can be shown or displayed per post or page.
Widget- The built-in announcement widget can be dropped in any Widgetized area of the theme.
Plugin compatibility- It is compatible with WooCommerce, Builder plugin, and MailPoint Newsletter.
Shortcodes- Shortcodes can be used to display announcements anywhere on the website.
Scrolling Options- There are many scrolling options such as fade, slide, continuous, etc.
Social icons can be included to encourage followers to join the site.
Price – SINGLE THEMES-$59/yearly,  MASTER CLUB-$89/yearly,  LIFETIME CLUB-$249/Lifetime
7. Hello Bar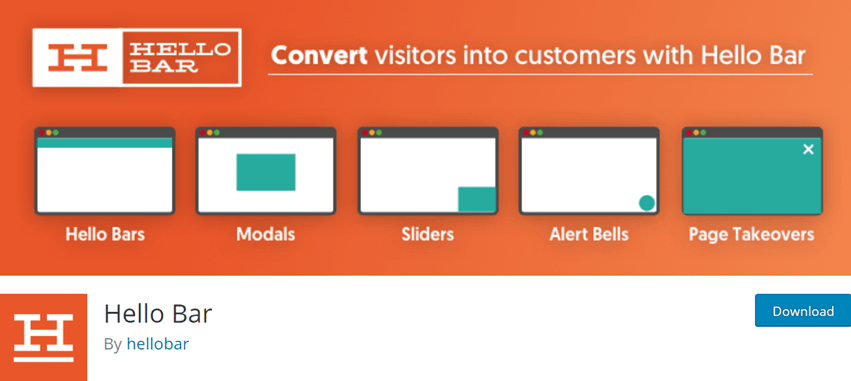 The Hello Bar Plugin is a beginner-friendly floating notification bar plugin for WooCommerce that is a customizable and responsive promotion bar. News, gifts, special offers, discount codes, and contact info can be promoted in the header bar. It is easy to install and does not require any knowledge of coding. This plugin allows you to add a free shipping notification Bar at the top or bottom of your eCommerce website. Your users will get a notification about Free shipping on a particular amount whenever they shop. This announcement bar plugin comes with some fantastic features : 
You can alter the Bar's look, be it the colour of the text, the bar position, and the background colour.

A live counter allows you to make your customers aware of when they are eligible for free shipping.

This plugin works well with Price based on the country for WooCommerce. 

You can even set a custom message which will pop up when a particular amount is purchased. Moreover, you can change the language of the custom message with the help of a multilingual site.

Also, you can disable the notification bar for mobile, and you can even decide when and where you want the message to be displayed.
Total number of users – 10,000+
Price – Growth-$299/yearly,  Premium-$499/yearly, Elite-$999/yearly
Screenshot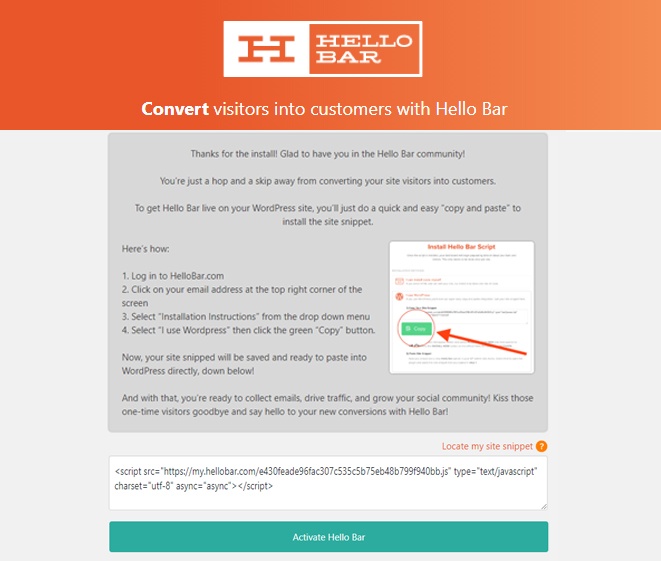 8. WPFront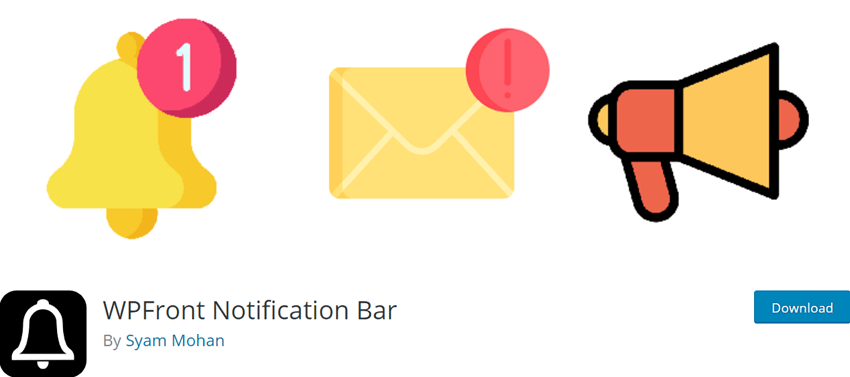 WPFront is an extraordinary Free WordPress Notification Bar plugin that can be added to the WordPress website using the Notification Bar plugin. It can be added either to the header or footer of the website. This alert bar plugin provides an additional extended message feature that settings in the backend can control. Its features are:
Google Maps- Google Maps can be added to the top notification bar.
The top notification bar can be chosen to be hidden after some time.
A choice can be made among five different colour options.
Font size and colour- The font size and colour can be chosen to match the website.
Social buttons can be added to the website.
The top notification bar can be selected to be made visible to only registered users or guests.
Time can be set before the top Bar appears.
Font size and colour can be changed.
French and Spanish translations are included in this plugin.
Total number of users – 60,000+
Screenshot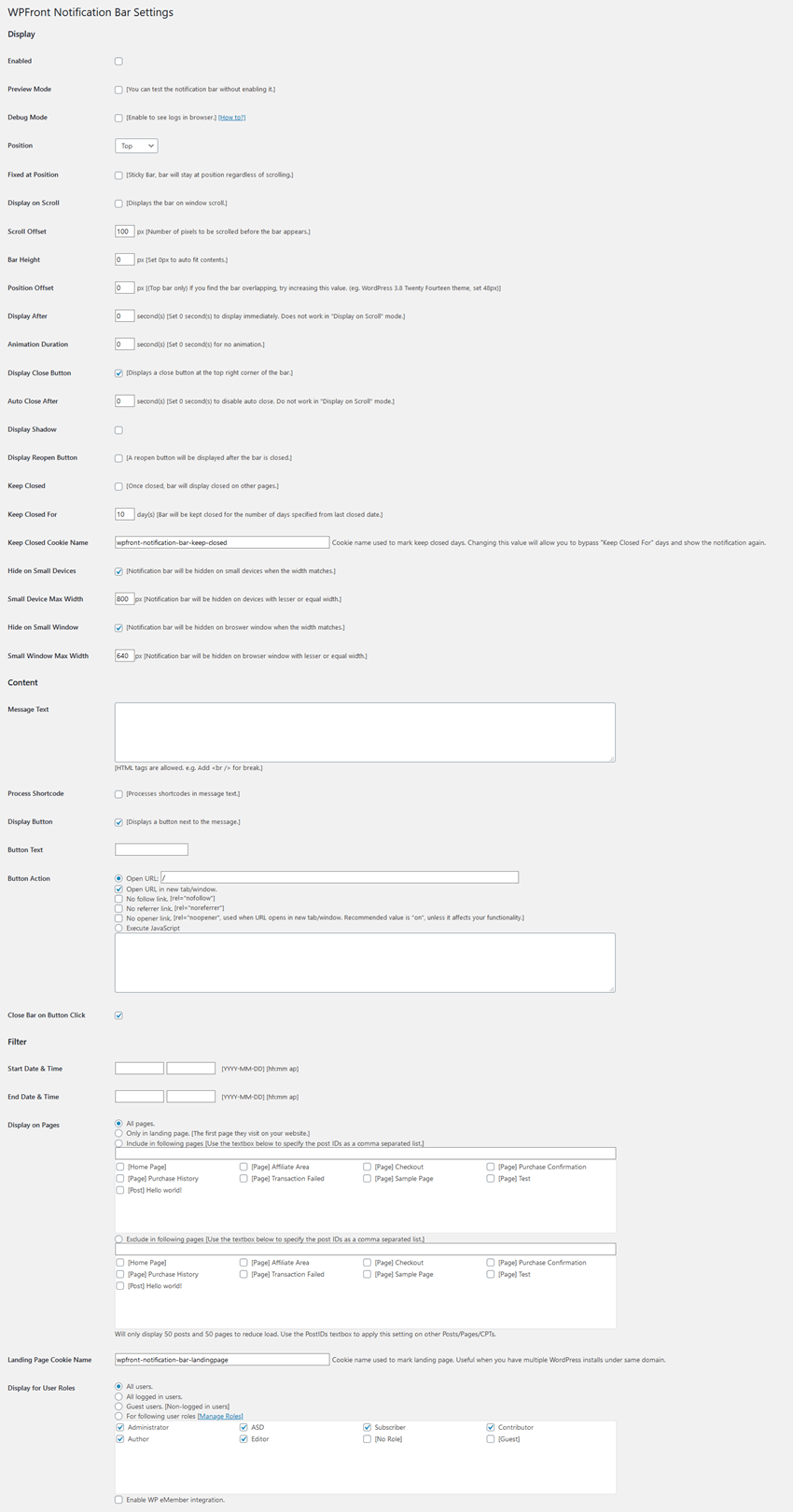 9. WordPress Notification Bar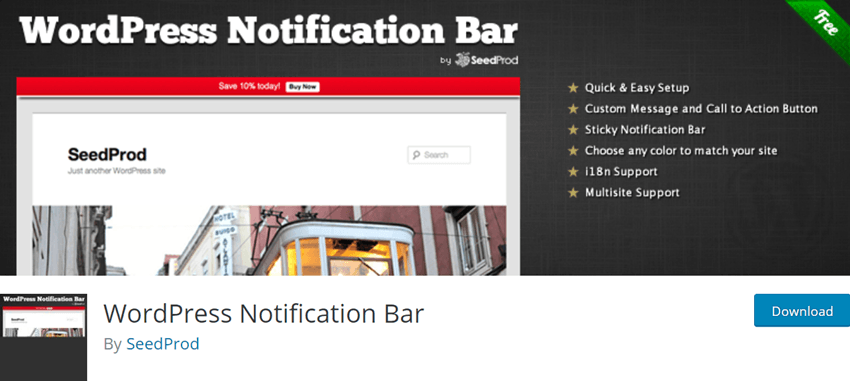 WordPress Notification Bar is a popular wordpress announcement bar plugin that is a quick and easy announcement bar to call to action for the site. Its colour and appearance can be easily customized using a visual customizer. It helps the users grab the visitor's attention, make announcements, and create calls to action. Its features are:
Realtime Customizer- Changes to the notification bar can be seen in the realtime.
Multiple Notification Bars- As many notification bars can be created as wanted, they can be placed anywhere on the website.
Evergreen and static countdowns can be created, which will end on a specific date or can be made per user timers.
Display Rules- It can be chosen where the notifications have to be displayed, how long, and when they have to be shown.
Social Profiles- Social networks can be displayed on the notification bar.
Total number of users – 6,000+
Price – Basic-$79/yearly (1 Site),  Plus-$199/yearly (3 Site),  Pro-$399/yearly (5 Site), Elite Bundle-$599/annually (Unlimited Site)
Screenshot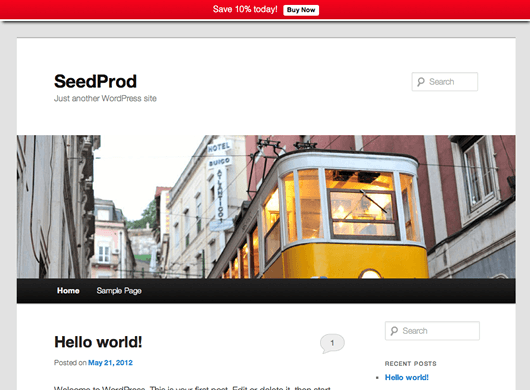 10. POWR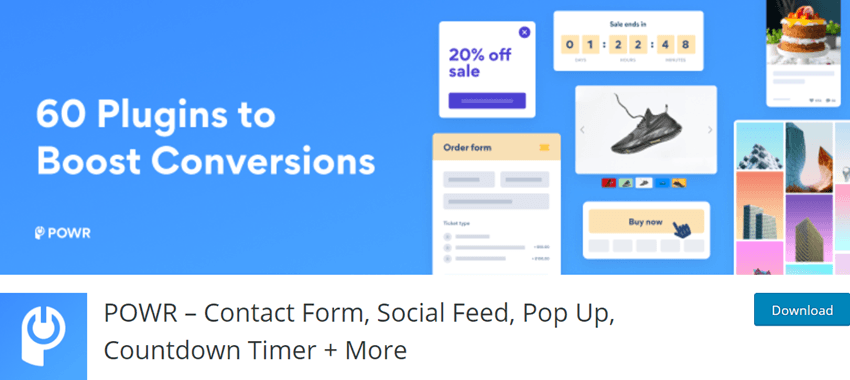 POWr Notification bar is a customizable Announcement Bar plugin with a countdown timer that helps engage customers and increase the website by showing the latest offer or discount coupon Announcement on their website header.
It has some of the best features, and this plugin is compatible with every website.
With this plugin, you can work on any device, be it a tablet, mobile phone, and so on. This way, it helps you to increase your customers to your website.

It has broad alteration features. You can alter the colour, background, border style with ease and design your widget the way you like.

You can make changes from any device, mobile, laptop, or computer. And it is a cloud-based tool.

Moreover, the process of editing is relatively easy. You need to click the edit button, start with the alterations you want, and save the changes. And then you are good to go. 
Total number of users – 5,000+
Price – Starter-$49/yearly (Limit 5),  Pro-$119/yearly (Limit 10),  Business-$499/yearly (Limit 20+Unlimited Access)
Screenshot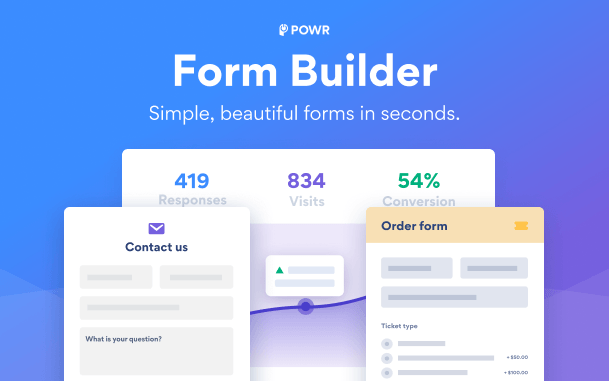 Conclusion – Still confused about Notification Bar Plugin for WordPress you should choose? Don't worry, I will make your choice more simple if you are looking for a free alert bar plugin then choose Mystickymenu and if you are looking for Paid announcement bar plugin then choose Premio Mystickymenu or WPsticky These plugins are developed by the most famous and trusted Plugins developers.
You may also be interested in Push Notification Plugins, Social Proof, and Free Email Marketing Services.