6 Best Breadcrumb Plugins For WordPress 2020 to
Add Breadcrumb
Are you planning to add Breadcrumb in your site and looking for  Best Breadcrumb Plugins For WordPress ? Breadcrumb are the path followed to reach the particular post or Product . With its help Product or post path can easily be understand by normal user  or Search Engine to understand the Structure and relevancy of the post .
In simple Words you can call this as path of navigation in website that's why we call it as SEO-friendly navigation  .Now a days most of the premium Multipurpose themes have the built in function . But if you have Free themes then you might have to add this feature for better ranking in google .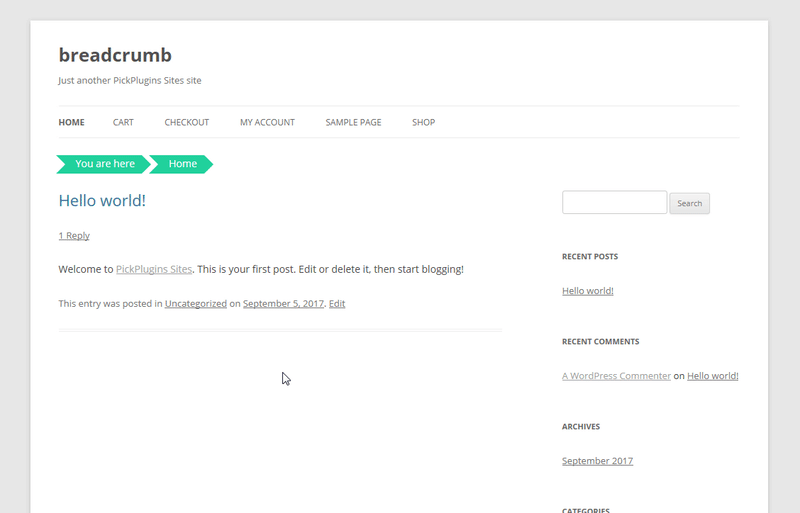 Breadcrumbs in google search engine tells the user about Category , Attributes and path of Post / Products .This Features also hide Your ugly long URL with Replaces it with beautiful structural path for that post or Product . Especially in case of eCommerce website It show to user in google search it result its self that this Products comes under certain categorizes .
On Post 

Breadcrumbs In Google SERPs

You may also be interested in Rich Snippet Plugin , Rating Plugins and Fomo Plugins
Note – Now a days almost of the SEO Plugins have this feature . Lets take a example of yoast SEO Plugins  IF You will look under Search appearance of yoast plugins tab . You will find Breadcrumbs settings . Just enable that option and you are ready to rock .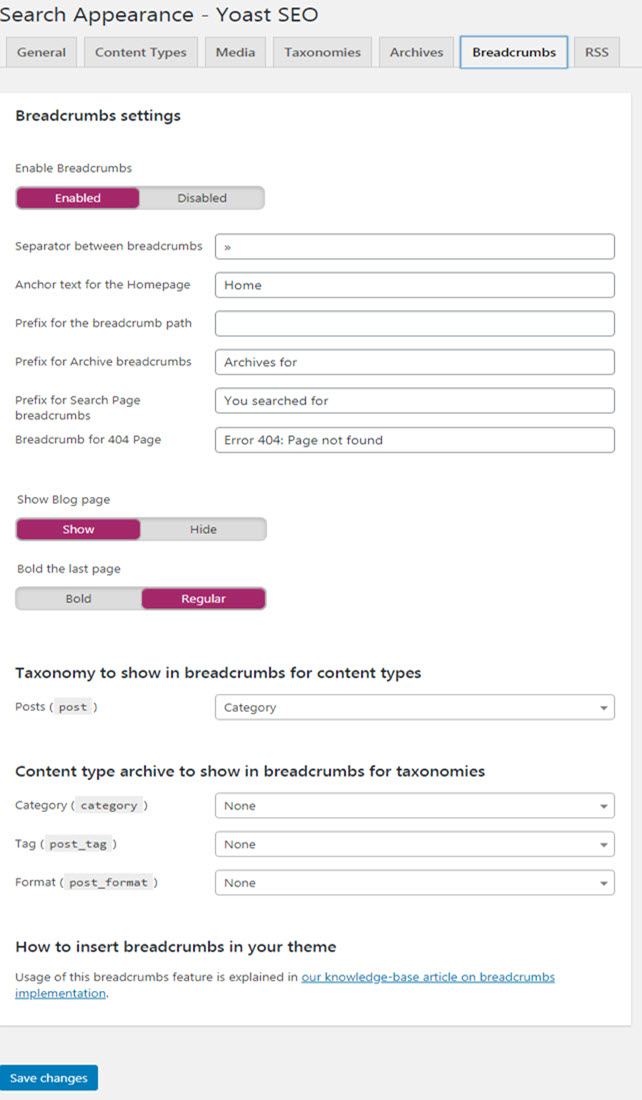 So Lets have the list of top WordPress Breadcrumb Plugins to add Breadcrumb in your website so that you can improve SEO ranking  are as follows
1. Breadcrumb NavXT
The plugin with the potential to generate localized breadcrumb trail is an improvised version of Breadcrumb Navigation XT. The breadcrumb trails generated by Breadcrumb NavXT are derived from the online blogs & websites and can be customized as per the user's need.
Breadcrumb NavXT is extremely compatible with bbPress, BuddyPress, WPML and Polylang. The settings and the navigable features can be easily customized by the admin through the administrative interface. The theme developers have been given a direct access for customization.
WordPress.org language packs are also being supported by the plugin.
Pricing   – Free
Total number of user  – 800,000+ 
Breadcrumb NavXT
2. Breadcrumb
The plugin uses shortcodes to display Breadcrumb navigation and that too at any part of your website. The best part of the plugin is that it allows you to see the navigation history in detail – pages you clicked to reach the current location.
The plugin is available in two versions viz. Live Demo and Buy Premium.
You have full control of your website through the front-end without the requirement of any long codes. Besides, you can also manage the transition for any kind of remittance.
Pricing   – Free
Total number of user  – 10,000+ 
Breadcrumb
3. Flexy Breadcrumb
Flexy Breadcrumb is a user centric Breadcrumb plugin that imparts an excellent experience while navigating your website. The plugin also uses shortcodes for navigation purpose.
The plugin gives awesome customization features to the admin such as setting the Home text & End text and word limit for navigation menu. You can even modify the breadcrumb separator. Flexy Breadcrumb is SEO optimized.
Option wise also the plugin is rich and lets you change the color for separator, link, text etc. and set the font size for breadcrumb.
Pricing   – Free
Total number of user  – 7,000+ 
Flexy Breadcrumb
4. Breadcrumb Trail
Breadcrumb Trail is known for its sharp detecting capabilities. It can explore the permalink settings of your site and creates a tailor-made breadcrumb trail for the website pages based on that. Anything related to taxonomy or custom post type can be managed with this robust plugin.
The plugin also provides immense scope for extensions due to object-oriented programming (OOP) method of coding. Outputs can be overwritten by the plugin or theme developers with the help of hooks.
Pricing   – Free
Total number of user  – 30,000+ 
Breadcrumb Trail
5. WooCommerce Breadcrumbs
WooCommerce Breadcrumbs Plugin comes with the power of HTML tweaking due to which you get a better breadcrumbs navigation. The overall effect is an organized website in your control.
The plugin can be enabled or disabled very easily and completely.
To have additional options you can have the WooThemes Theme in the settings on the website which gives way to the WooFramework Breadcrumbs instead of WooCommerce Breadcrumbs.
Pricing   – Free
Total number of user  – 8,000+ 
WooCommerce Breadcrumbs
6. Catch Breadcrumb
Catch Breadcrumb is yet another Breadcrumb Plugin with great customization features. You can modify each element to match your brand style and that too with minimal effort.
The amazing features of the plugin includes breadcrumb selector and separator , shortcodes and a responsive layout. The breadcrumb trail can be displayed anywhere on any page of the website for effective navigation. You can also uncheck the navigation display on the home page of your site.
You can also add intricate breadcrumb trails with Catch Breadcrumb to make your site look more impressive.
Pricing   – Free
Total number of user  – 100+ 
Catch Breadcrumb