9 Best WooCommerce Express Checkout Plugins 2022
Are you planning to add an express payment mode on your eCommerce website with just a click? And looking for Premium and Free Best WooCommerce Express Checkout Plugins? Woocommerce direct checkout Option takes you directly to the payment page without taking any kind of irrelevant account details to fill the option.

So many People feel irritated with the long procedure for filling billing details and shipping details on your eCommerce website. And they finally skipped buying that Product. You can eliminate such irrelevant information from the checkout. This means this is another solution for the abandonment cart Problem.
Paypal express checkout is one the easiest payment for anyone to accept payment online.  Express checkout is not only limited to PayPal payment, you can also add a credit card, a debit card also.
Using these plugins your customers can do checkout directly from Product Buy Buttons. Mostly these Plugins remove some of the fields like phone no, address, shipping, and billing details on the checkout page. These payment modes are basically important for digital product sellers.
You may also be interested in Fomo Plugins, Paypal Plugins, and Strip Plugins
So, the list of top PayPal Express Checkout WooCommerce Plugins is as follows:
1. PeachPay for WooCommerce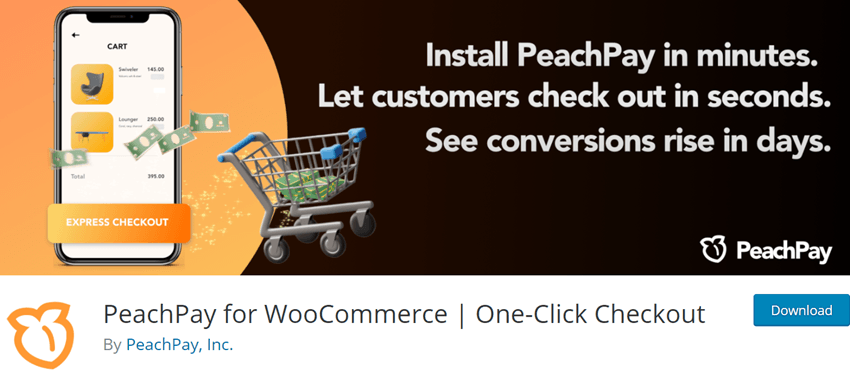 PeachPay for WooCommerce adds one-click checkout to your WooCommerce store, allowing you to increase conversions and reduce cart abandonment. The best part is that PeachPay is completely free, as its pricing is built into the Stripe transaction fee.
Key Features

PeachPay is easy to set up. Once the PeachPay team is ready to onboard you (1-2 days after you sign up for the waitlist), the process should only take minutes.
PeachPay increases conversions by 35%+
PeachPay allows customers to shop on any device by providing seamlessly cross-device functionality
Payments processed and secured by Stripe
24/7 customer support
Pricing – Using PeachPay is free. There is no upfront cost and no increase in the transaction rate
Total number of users – 200+
Screenshot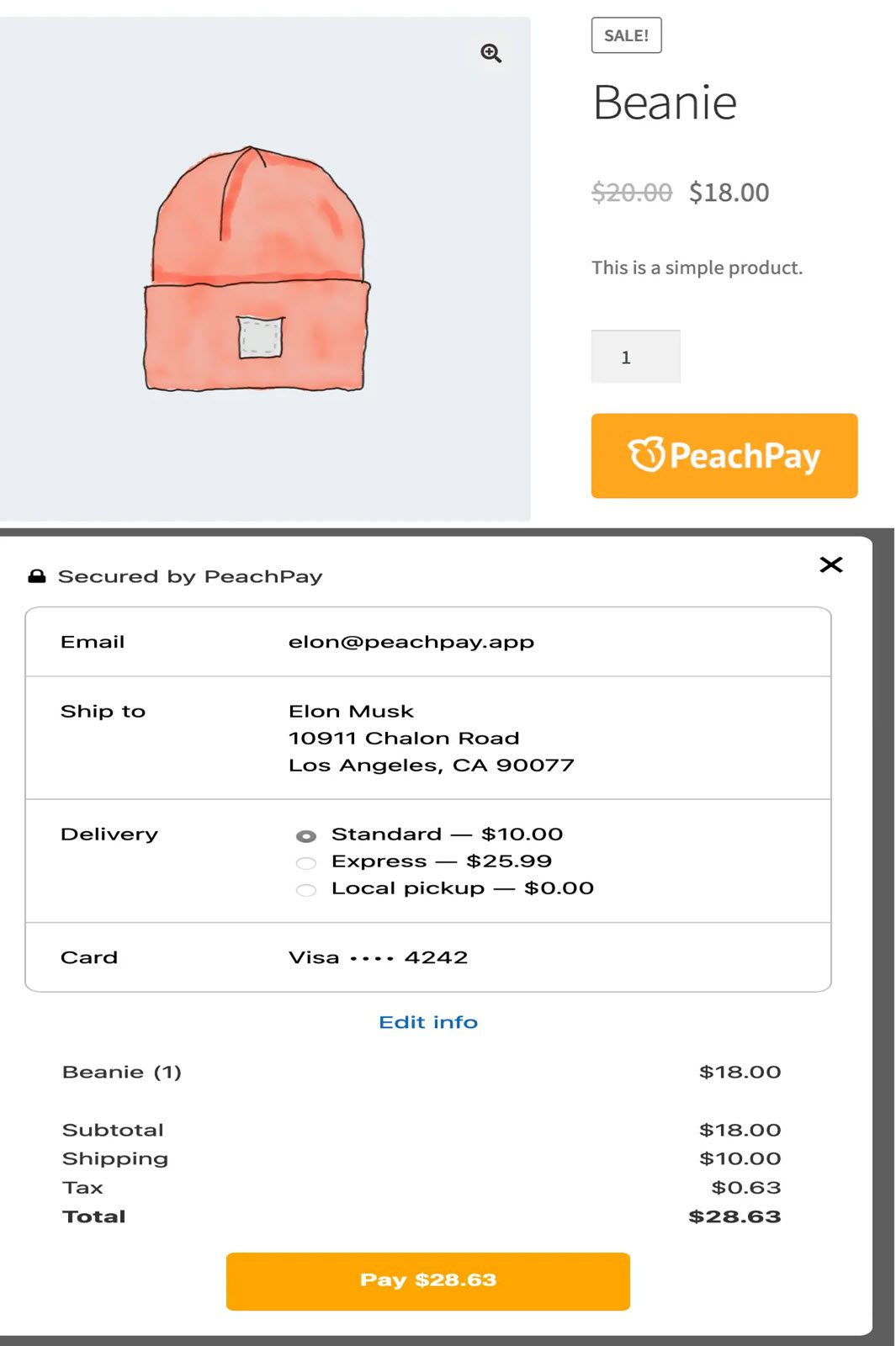 For users who has peachpay APP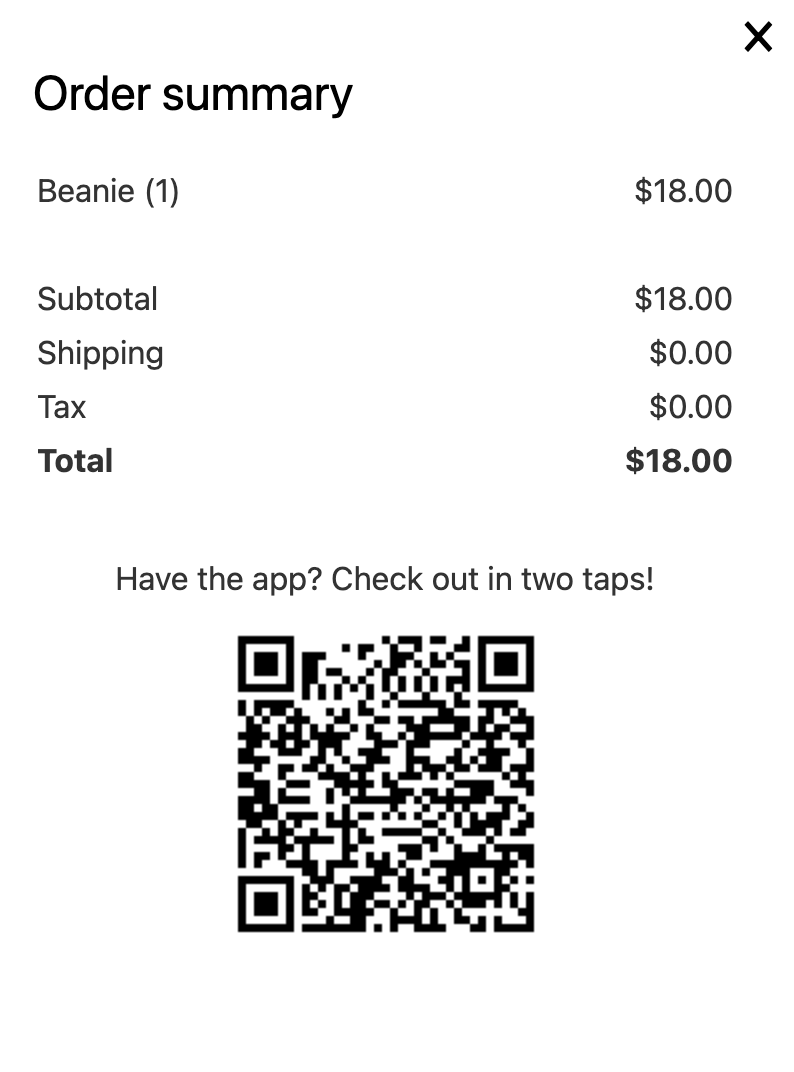 2. PayPal Express Checkout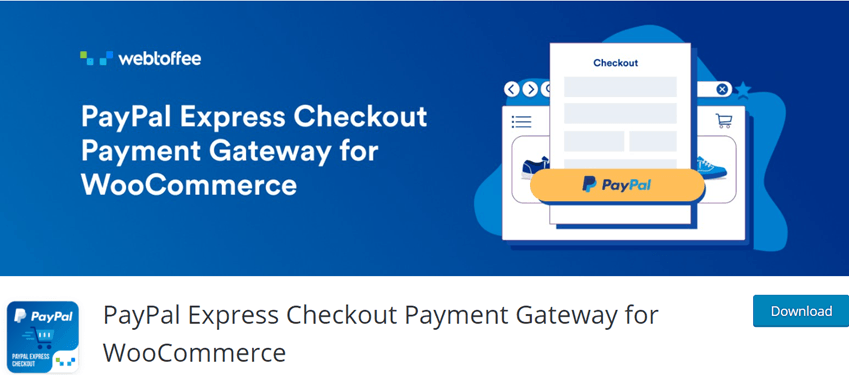 With PayPal Express Checkout Payment Gateway for WooCommerce Plugin, you can accept both credit card payments and PayPal payments via PayPal secure payment gateway. The users need not leave the payment page because the buyers can order directly from the cart page.
Key Features
The number of steps gets reduced enabling a faster checkout process.
Users can pay by Credit card through PayPal or PayPal Money.
Payment can be done through the Product Page on the Premium version.
Users can make a purchase with just one click.
Ease of access to the Checkout button on almost all the pages of the site.
You can also adjust the total number of products on the checkout pages.
The one-page checkout button retains the users on the payment page with the help of a popup.
Sales monitoring is easy as users are redirected to a thank you page once the transaction is complete.
Total number of users – 10,000+
Price – 1 Site – $59/annually, 5 Site – $89/annually, 25 Site – $189/annually
Screenshot
PayPal Express Checkout Payment Gateway for WooCommerce - WordPress Plugin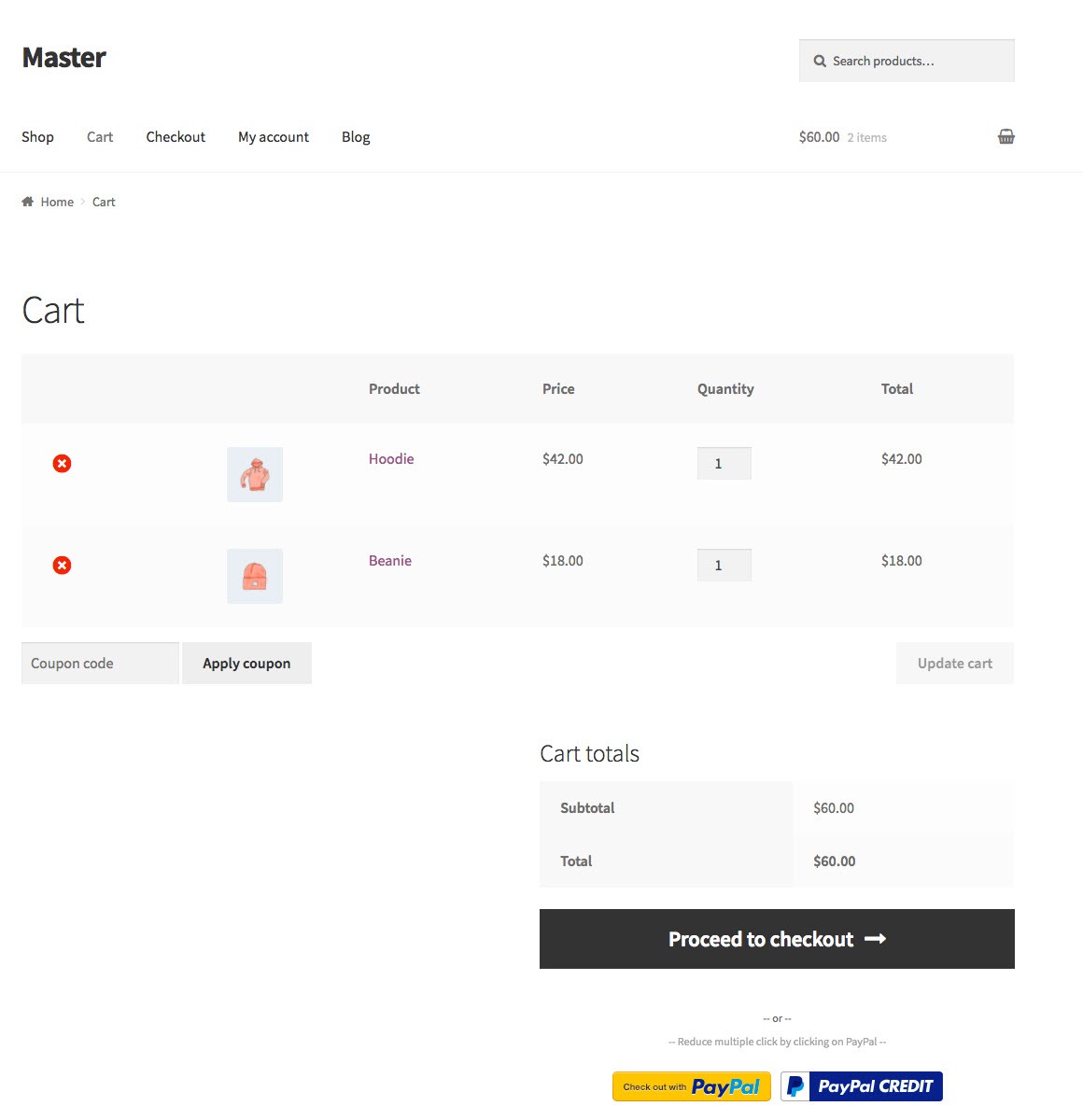 3. Express Checkout for WooCommerce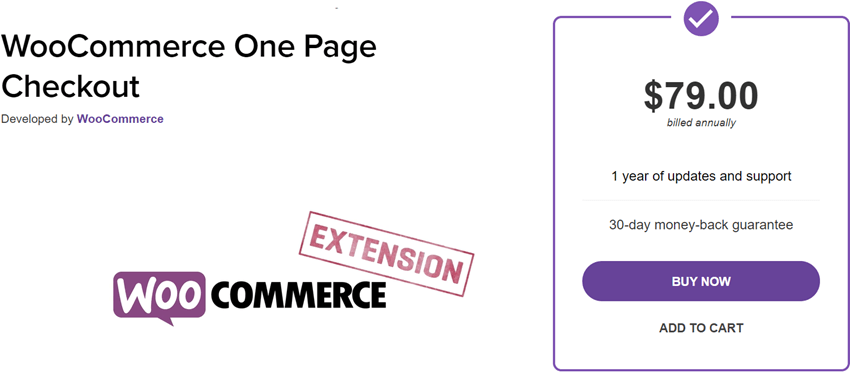 This plugin is a WooCommerce that focused On One-page Express Checkout. The plugin is user-friendly and offers easy installation procedures with no complications. Users get the checkout support with PayPal from the cart view. The extension provides the ultimate checkout experience to the users. This plugin has a robust and dependable tool that imparts an optimized experience of payment by restricting unusual time expenses and boosting possible purchases. You get the power to edit the subscription both date and price-wise whenever you wish.
Key Features
Meets high-security requirements with In-Context Checkout and the theme is unaffected.
No requirement for API keys, PayPal connection is seamless with Easy Setup.
Supports payment with a credit card, debit card, and PayPal.
An on-site credit card checkout functionality is activated on your WooCommerce site with this add-on
Easy configuration with highly secured plugins setting.
Users can pay via credit card even if they do not have a PayPal account.
Price – 1 Site – $79/annually,
Screenshot
Express Checkout for WooCommerce DA1


4. YITH PayPal Express Checkout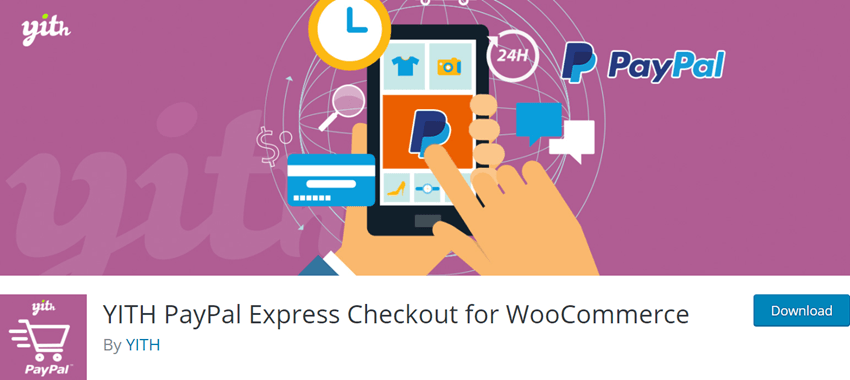 PayPal Express lets you establish a secure checkout procedure which accessible fast too. A well-integrated checkout plugin for WooCommerce along with every possible essential feature. Responsive everywhere and easy-to-use interface as well to manage the checkout process without any difficulty. While installing such an amazing extension on the site you may let your users experience nice visiting time there. Avails you of quick payments i.e. completely secured as it contains servers that are a separate communication channel. Helps your customers to pay easily even if they don't hold a PayPal account while using their credit cards as guest checkout. Keep the procedure of checkout less complex for your audience that they comfortably go ahead.
Elementary Features –
Summarise Details – Create a usually required summary of every checkout that takes place while considering clarification.
Enable Modification – Let your users continue the subscription of more products with the availability of changing the amount as well as dates.
Multiple Existence – Display the button for Checkout on different pages of the same site such as on products, cart, WooCommerce Checkout, and elsewhere.
Check-out Alternative – Allow your customers to get access with a login and other essentials with the assistance of intuitive popups.
Total number of users – 3,000+
Price – Free
Screenshot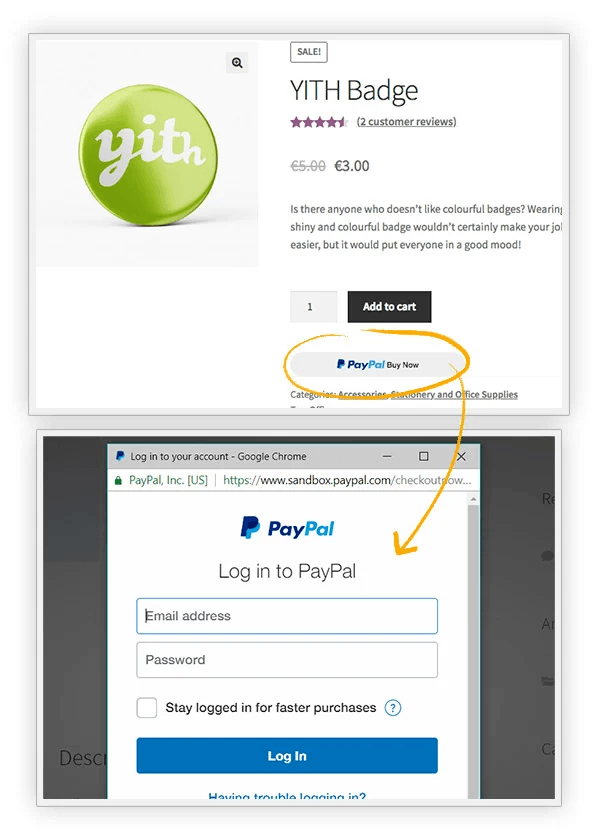 5. WooCommerce PayPal Express Checkout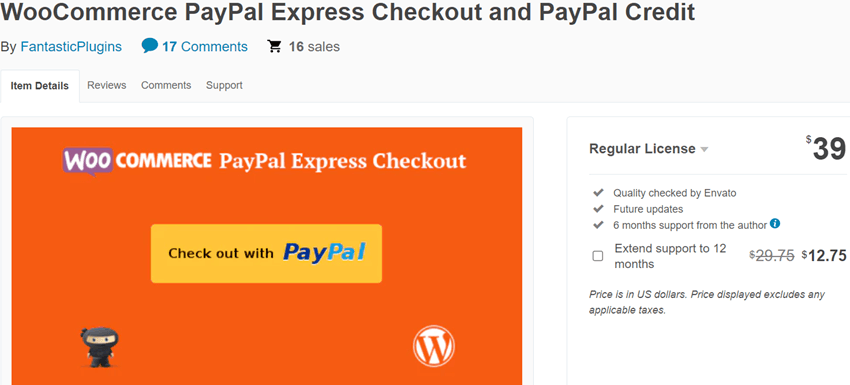 A convenient plugin that gives the users a direct checkout from the product, cart, and checkout page. WooCommerce PayPal Express Checkout and PayPal Credit is built on the latest PayPal Express Checkout's API and accepts PayPal Credit. Woocommerce one-page checkout facilitates a quick checkout by skipping the insignificant fields from the checkout process.
The product detail sections and shipping address sections are eliminated. The user address is auto-downloaded after the checkout process. You can customize the Checkout page and select the parameters which are important for you.
Key Features
Exclusively crafted for WooCommerce
The site admin can either retain the users on the site for payment completion or redirect them to PayPal.
The site admin can display the checkout button on the product or the cart or the checkout page.
A great Time Savior as the Checkout Process is considerably faster.
Cart Abandonment is greatly reduced due to shortened checkout process.
Fast delivery and boosted sales.
Price – Regular License – $39/Lifetime (1 Site)
Screenshot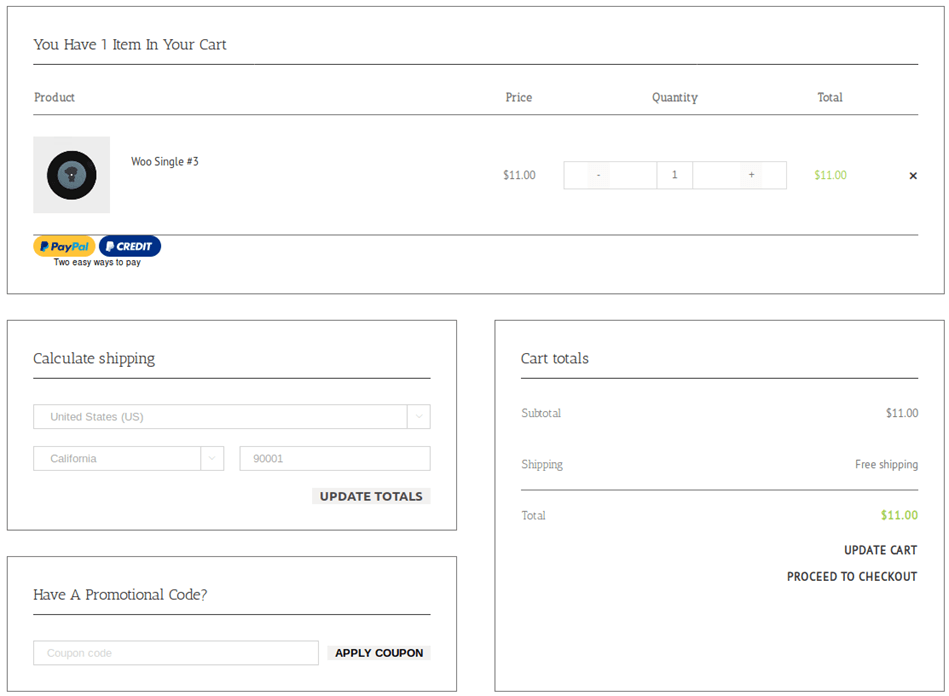 6. Storeapps Express Checkout For Woocommerce
Express Checkout is a leading extension for WooCommerce that enables the website to attach the checkout procedure dashboard efficiently. Let the users conveniently pay the amount for buying any products that are either virtual or downloadable. Hereby you get access to great featuring widgets that assists to settle the checkout inability in just a few click. Make your website trendier while establishing secure online payment along with an instant summary. Reach your desired traffic targets of the site as it engages more audience widely. Eliminates the unnecessary steps for checkout that are not relevant for virtual shopping like shipping address details. Keep your checkout as simple as you can because this way your visitors likely come to your site without any second consideration.
Key Features Integration –
Automatically Configure – Use the extension easily and you don't even have to configure any setting to run it. Just install this plugin within a click and you are all done.
Instant Process – Enable you to create amazing checkout for your site which carries out the entire process without much delay in providing confirmation.
Minimum Steps – As it works for virtual products, then it minimizes the steps of checkout. Your visitors only have to fill the detail such as name and email.
Checkout Fields – Arrange the field of checkout that is required according to your site and customize the same in your own way.
Price – 1 Site – $39/annually, 1 Site – $119/One Time
Screenshot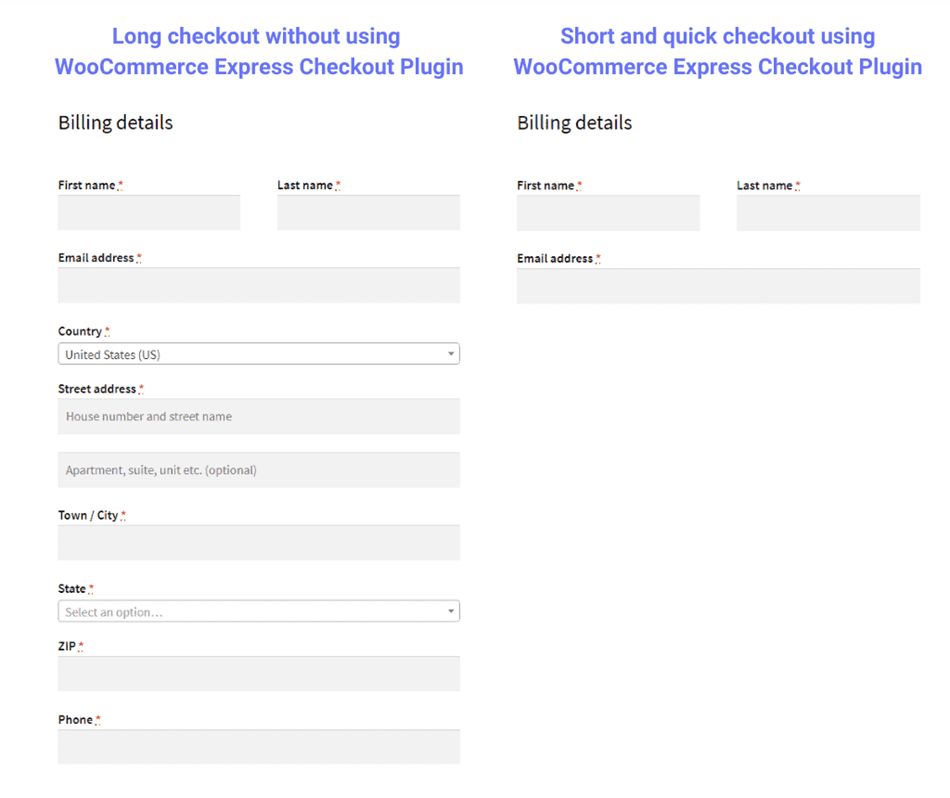 7. Quick Checkout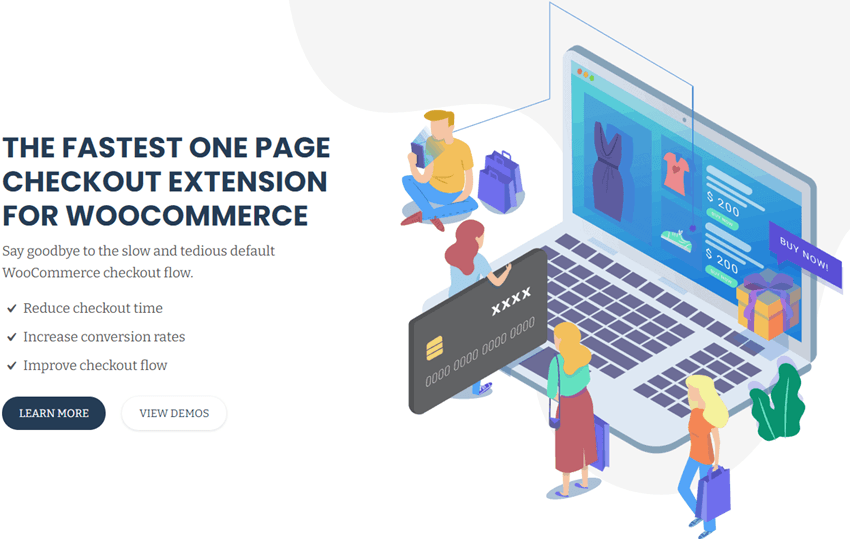 Quick Checkout was developed with a view to making the checkout process more effective as well as efficient for any store at WooCommerce. A well-arranged extension for WooCommerce enables the checkout within less time. Many users don't want to visit again if your checkout procedure is much longer. is a comprehensive and fastest solution of one-page checkout for WooCommerce sites. A simple configuration in the WooCommerce settings activates the Quick Checkout. This creates a Direct Payment checkout button on the checkout page, cart, and product. That's why Quick Checkout assists you to build a checkout that can be done shortly. In such a way, you can increase the chance of your visitors coming again for more on the site. Also, improve the experience of users while it is smoothly responsive on any device.
Why Select Quick Checkout –
Direct Checkout – Enable your customer's purchase by just clicking the buttons thereby on-page. Eliminate the step to place the product in the cart before checkout.
Increase Customers – As simple as you keep the steps of checkout, the chance of your visitors getting high to converting into customers.
Automatic Workflow – You don't have to do more things to streamline the workflow of the site as the checkout is configured on its own along with alternatives to customize it.
Price – Single – $76/annually (1 Site), Plus – $149/annually (Unlimited), Unlimited – $229/annually (Unlimited)
Screenshot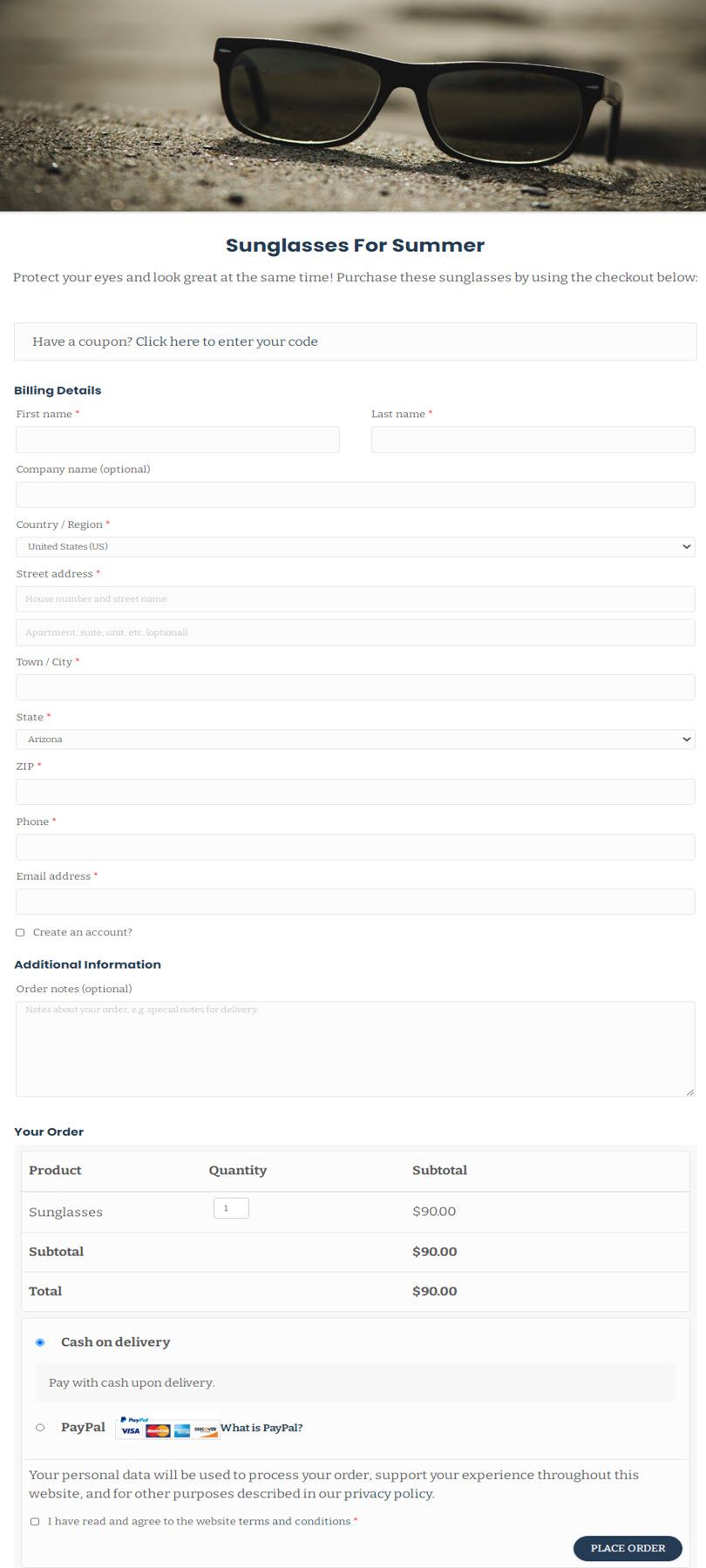 8. CheckoutWC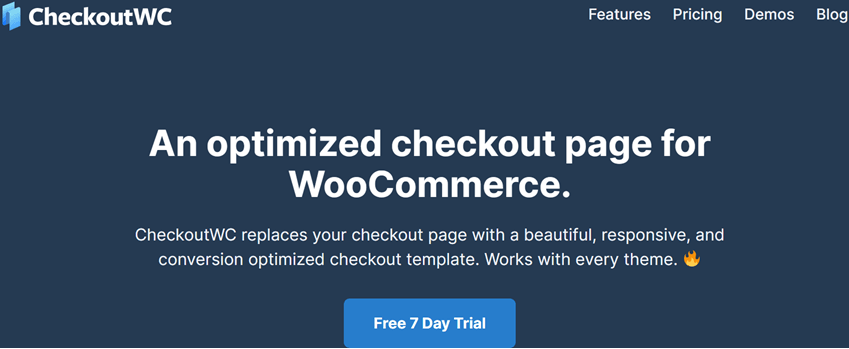 CheckoutWC – A Checkout Plugin for WooCommerce lets you produce the layout of checkout within a few clicks. Prepare the hassle-free checkout for any of the products and services on the site that leads your customers to way back. While selecting such an extension must consider the fact that it will support other WooCommerce extensions available on the site. CheckoutWC enables it to be compatible very well with other existing plugins. Hereby, you may break out the steps of checkout accordingly for more convenience. Easily allow creating an account to checkout without dealing with complex information that is not relevant. Let the customer log in to whoever existed the account previously and continue to checkout promptly with a password.
Key Features of Checkout WC –
Ready-made Templates – Design the checkout appearance shortly with the assistance of four existing templates which does not need any configuration.
Mobile Responsive – Works the same on any device as it contains fully responsive attributes.
Faster Checkout – Allow your customers to pay with wide alternatives such as Amazon Pay, PayPal, and Apple Pay instantly without filling any additional forms.
Design Cart – Let you create an amazing cart that directly leads to instant checkout within just a click.
Auto-fill Address – Enable the accessibility of google Maps that automatically fetch the location and fill the address section automatically.
Price --  Basic – $149/annually (1 Site), Plus – $249/annually (5 Site), Pro – $349/annually (10 Site), Agency – $499/annually (100 Site)
Screenshot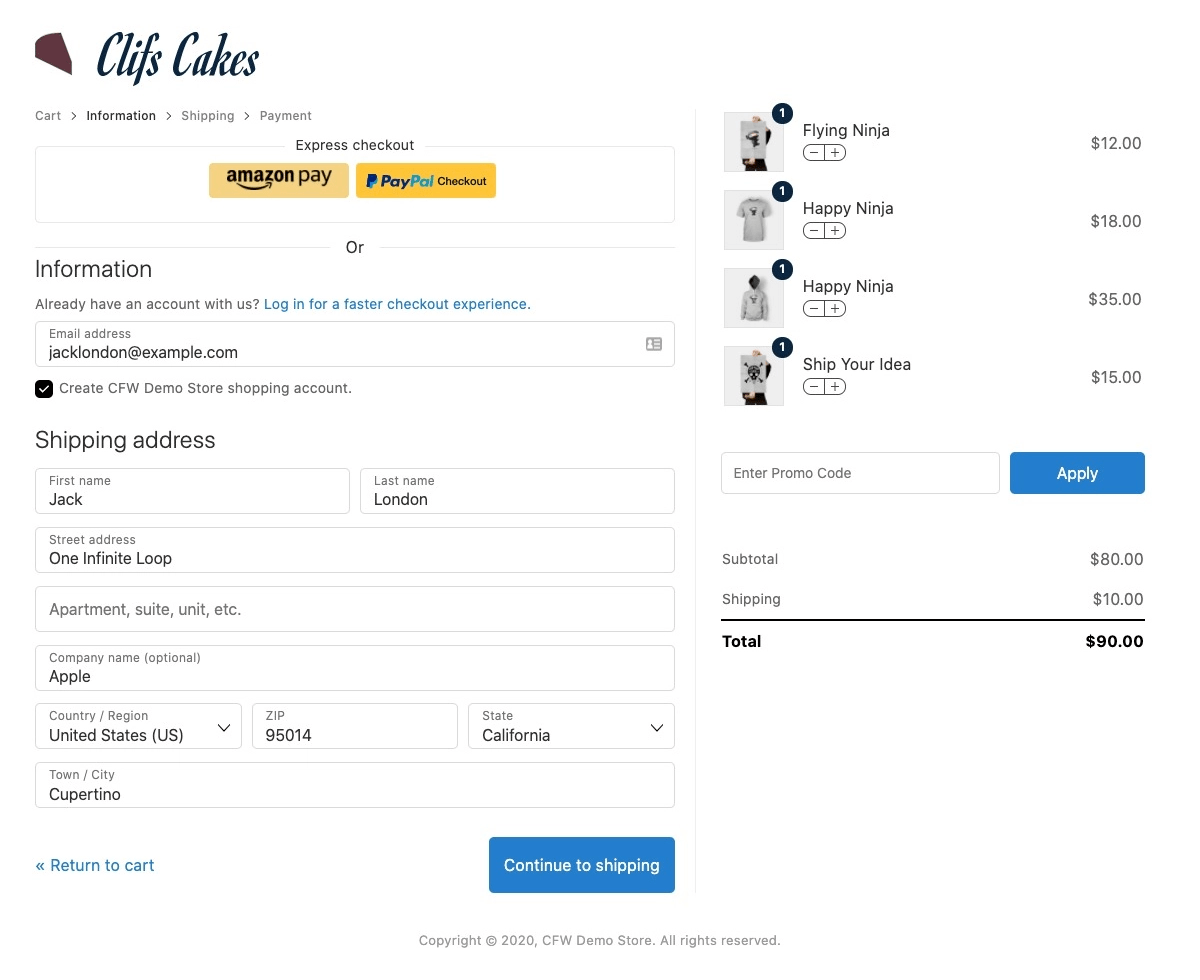 9. Instantio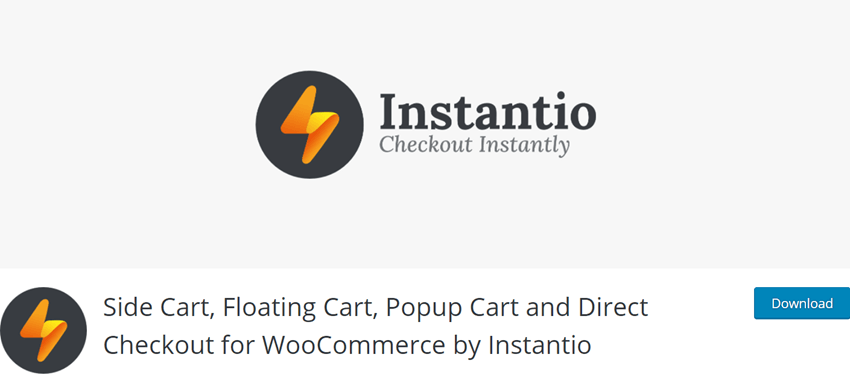 Instantio is an organized WordPress Extension that leads to creating amazing checkout within the minimum process. Let your visitors complete the checkout without going through the complex action. Engage more and more customers on the site as it eases the purchasing online and keeps them with you for next shopping. Instantio introduces the floating cart which enables the user to visit directly on the page of checkout without taking it anywhere else. Fastest extension for checkout that completes the particular checkout in just 15 to 25 seconds. Notify the confirmation of a purchase on email and the site's account too. Instantio sums up with lots of features that are essential for the workforce of the website.
Integrated Features –
Display Variables – On the same page of checkout, show the variety of products according to the interest of the customer. This encourages them to shop for more items while overseeing them.
Ajax Cart – Let embed the cart on the site which displays over a single page of products.
Customize Cart – Create the look of the cart as well as the toggles that you need to show accordingly. You get access to lots of customizing options for the background and color of the cart's icon.
Browser Accessibility – Easily accessible on any browser while providing a hassle-free experience to users.
Total number of users – 20+
Price --  Starter – $29/Lifetime (1 Site), Small  Business – $89/Lifetime (5 Site), Agency – $199/Lifetime (Unlimited Site)
How to setup a Fast WooCommerce Checkout Process with Instantio | Reduce your Cart Abandonment Rate
Instant Checkout for WooCommerce | Checkout in 15 seconds | WooCommerce Quick Checkout | Free Plugin
Screenshot