6 Best WooCommerce Point Of Sale (Pos) Plugins 2019
Are you planning to synchronize all your eCommerce website products, sell, analytics with your Point of sale system; then you need WooCommerce Point Of Sale (Pos) Plugins. POS allows you to sell your products via your shop while maintaining inventory and analytics intuitively.
Using this POS system you can easily make sales from your shop without disturbing your inventory and other website's data or calculations. Collecting payments through POS gives you more freedom than any other payment mode. You can collect the payment offline and online in just one click .
You may also be interested in Landing Page Plugins , Chat Plugins and Email marketing service 
Lets have a list of Best WooCommerce POS Plugins for WordPress :
1. Hike Pos
Hike Pos is a fully customized all-in-one retail management software. It is a fast plugin that is device-friendly and works well on iPad , PC and Mac. You can do business even when you are offline, once the internet is back the transactions auto-sync back to Cloud. Product options, tax rules, receipt content, layouts can be customized using Hike.
An intelligent plugin that can apply discount to a bulk sale or a particular product and creates order notes to keep track of all items without fail. Besides, it fully integrates with in-store payment providers like PayPal Here, Tyro ans iZettle. Deposits can also be accepted. Major features of hikeup are as follow
Automatically update of inventory when sales made .
Better sales reporting analytics
Centralized Products management system
Barcode scanning
Pricing   –  Free for 14days , (Start-up $49/month , One store $79/month ) For one store , unlimited products with one year update and support .
Platform supported – Shopify , Xero , QuickBooks , BigCommerce
Premium
Premium
2. Oliver POS
Oliver POS is an apt and complete solution for those who own a WooCommerce store and want to build a periphery of POS for the online products in their store.
Easy installation as the plugin is built into WooCommerce.
Oliver discards the need of any third party application to create a POS because with Oliver you need a single database and a single platform.All customer's data, orders and inventory are compact within WooCommerce interface.
The business-oriented plugin is ideal for retail stores, mobile shops and pop-up shops.
Pricing   –  Free for 14days , Basic – $19.99/mo (1 outlet, 1 Employee, 1 Register), Pro – $39.99/mo (1 outlet, Unlimited Employees, Unlimited Register), Empire – Custom (multiple outlet, Unlimited Employees, Unlimited Register)
Premium 
3. WooCommerce POS
WooCommerce POS is a straight-forward interface which offers an alternative to Vend or Shopify POS by skipping the inventory sync and monthly subscription fees. The plugin allows to accept orders at the Point of Sale using your WooCommerce store.
The plugin can be installed automatically in few simple steps or you can opt to install it manually as well. WooCommerce has been translated to 4 native languages to maximize its reach. The plugin gives excellent results of  branding, flexibility and versatility.The major feature of wcpos are as follows
Fast product search system
Barcode scanning
Easily manageable product inventory system
Total number of user  – 7,000+
Pricing   –  Free , $US 129  For 1 year update and support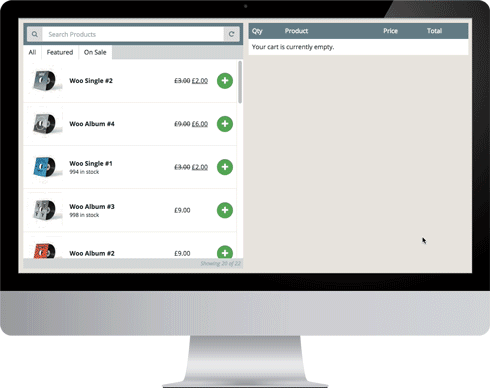 4. WooCommerce Point of Sale (POS)
WooCommerce Point of Sale plugin is one of the top WordPress pos integration Plugins who's quality checked by Envato and offers 6 months support from its author. The plugin is self hosted and does not attract any monthly fees just like WordPress and WooCommerce .
Besides it is Cloud based thus ensuring safe sales and register settings. If you want branding of your style or register, or looking to get into any business venture of your choice then WooCommerce Point of Sale can be the ideal choice. You can also control the status of your orders and load your incomplete orders directly into your register.
The plugin also gives yo the opportunity to expand your online presence by integrating with WooCommerce product add-ons, WooCommerce reporting module, bar coding and cash management tools.
Pricing   –  $ 100
Total number of user  – 4,300+ 
Premium
5. Lightspeed POS Integration
Lightspeed POS Integration plugin is a point of co-ordination of your WooCommerce Store and Lightspeed POS account to keep inventory in sync.
The plugin helps to update the stock qualities in the WooCommerce interface as and when a new sales comes in via your Point of Sale system. Its an overall package of sale and inventory management software across multiple channels and thus boosting your business outcomes. The installation of the plugin can be done by following few simple steps.
It ensures a highly customizable ECommerce platform to build up your business. 30 day money back guarantee, support teams world-wide and secure payment options are some of its other attributes.
Pricing   –  $149
Premium
6. Square for WooCommerce
The Square extension for WooCommerce allows you to start accepting payments instantly and it comes for no fee. It offers a common platform where you can track your sales and listings across all channels.
A straight-forward plugin because your have to pay only when you make a sale. It offers  numerous benefits like accepting online payments worldwide through all major debit and credit cards, clear pricing formulae application, fast fund deposits etc.
Additionally, it is compliant with PCI -DSS standards with no additional fee and secured with Chargeback Protection against any kind of fraud.
Free
Signup
7. WooCommerce Point of Sale integration with Appointments
The new release of WooCommerce Appointments 1.9 is fully integrated with WooCommerce pos Plugins . Both the plugins work in great co-ordination to facilitate appointment oriented and retail business equipped with cash register and digital POS.
The  latest version of WooCommerce  helps to maintain a neat accounts page by shifting appointments under new tabbed account page. The updated appointment edit screen is another jewel as it helps to make the appointment date/time more saturated, enhances better editing flow and updates start and end dates when both are common.
Pricing   –  $69
Premium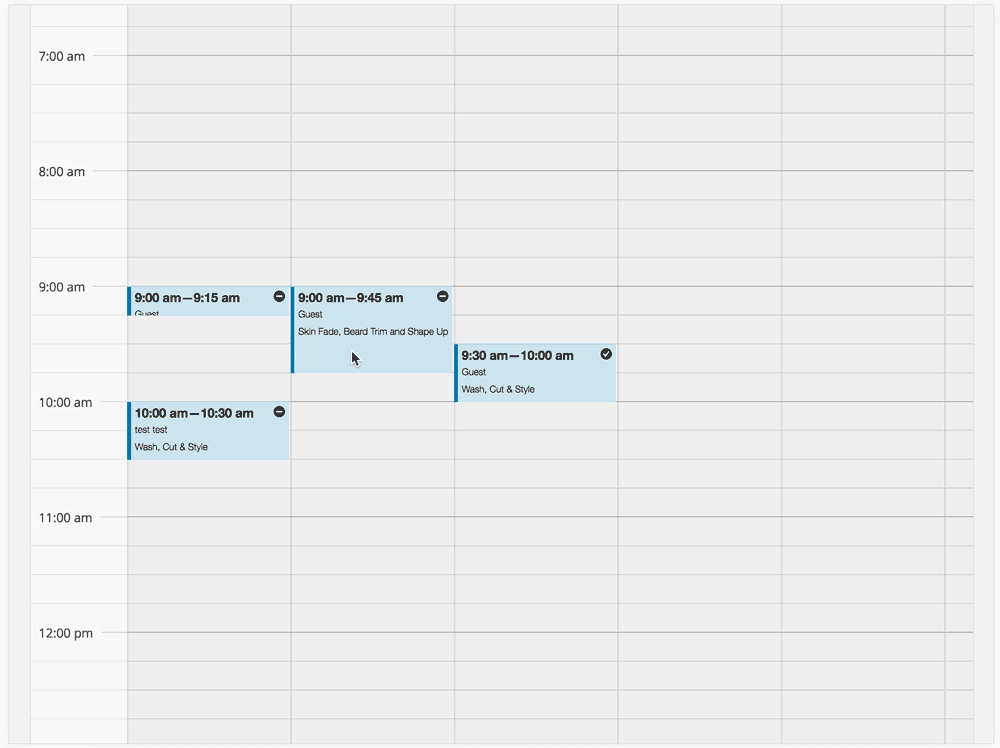 Conclusion – Still confused which retail WooCommerce pos Plugin is good for you ?  Last time i worked on Hike Pos , Trust not only me even my client was also happy with quality . They not only Provide plugins but they also provide their own pos retail hardware . Even they support bigcommerce , shopify like other major eCommerce Platform . For more help please contact live support team or call them on +61 3 9999 8235 .They even offer 14days free trail without any credit card .