8 Best WordPress eCommerce Plugins 2022
Did you got confused over which is the Best WordPress eCommerce Plugins to create an online store? then you are not alone Many competitors are in the WordPress market and they are coming up the day with new features. So choosing the right one is quite difficult without having the guidance of one expert.

The top companies which provide eCommerce platforms are Woocommerce, Bigcommerce,  Shopify, and Ecwid. Because of this highly customized software, launching today's eCommerce website without having any coding skills becomes easy.  These Ecommerce Shopping carts are so advanced that You can easily sell digital goods, ebooks, physical goods, or any kind of Product without having any kind of stress.
And selling products is one of the best ways to make money online. Some of the eCommerce Plugins are Premium and some of them are free. So based on our research we have found out some of the top free and premium WordPress eCommerce Plugins and compared them based on their feature pricing and Support.
You may also be interested in eCommerce Themes, Membership Plugins, and Fomo Plugins
Table Of Content
1. WooCommerce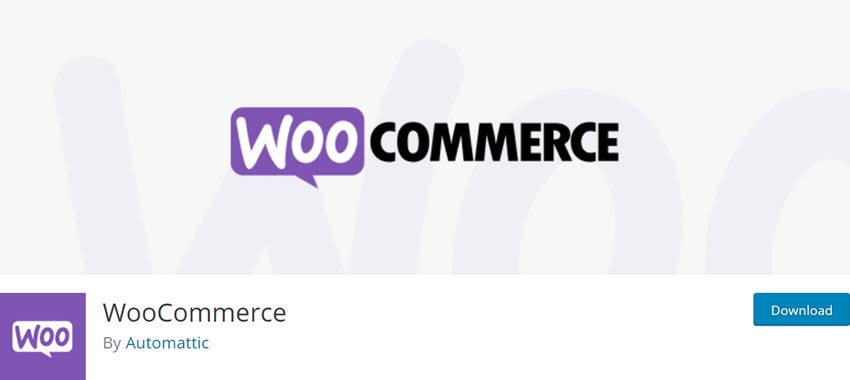 WooCommerce is the most prominent WP plugin for eCommerce sites with immense potential to turn your blog into an eCommerce store with fully functional attributes. Trust us, WooCommerce is the easiest, quickest, and most popular means to do so.
WooCommerce has been widely acclaimed across the globe and can be proved from the statistics that it empowers 8% of all eCommerce websites and 21% of the top 1 million sites.
The comprehensive plugin can build a 5 product store for your blog where you can have a huge collection of products. If you have a robust infrastructure and host then WooCommerce can support limitless visitors and products.
WooCommerce is highly compatible with several themes and amazing stores can be created with product galleries and shopping carts.
Besides, WooCommerce has its own extension store that can improve the functionality of your store manifold. Third-party developers also contribute to the extension store.
Feature
WooCommerce is economical hence an excellent option for the online start-up business.
The plugin gets constantly updated because it is affiliated with Automattic and several developers are working to deliver the best out of it.
Advanced ECommerce options can be accessed through the extensions.
WooCommerce can be used to sell a versatile range of products.
Easy integration with most of the eCommerce themes.
Built-in payment system for the popular gateways.
Can easily be used for accepting donation
Total number of users – 5M+
Screenshot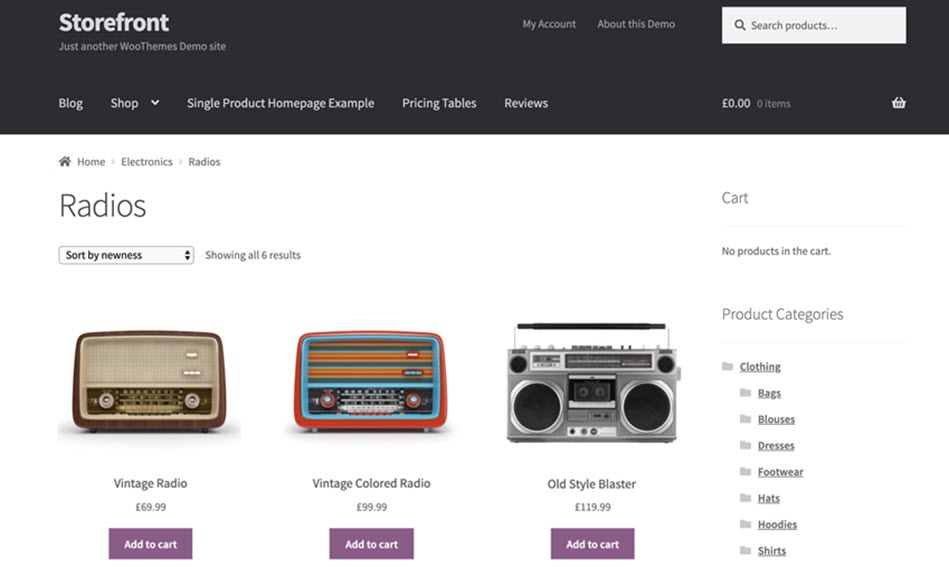 2. BigCommerce For WordPress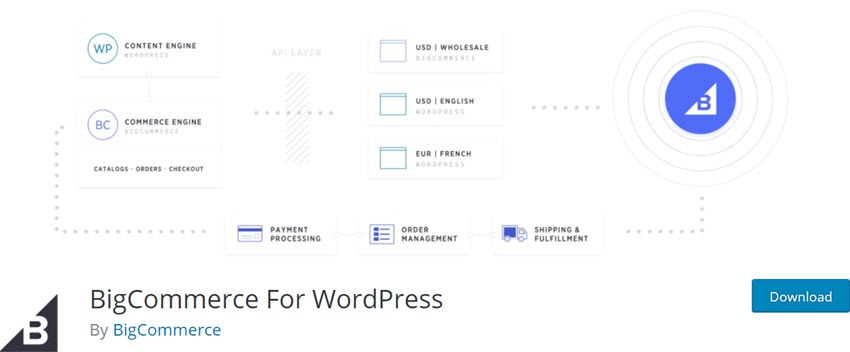 BigCommerce For WordPress access you to manage the activity of an e-commerce website while scaling it just right on the front-end. Hereby, you can manage the essential resources of the site on the back-end such as payment processing, catalog management, fulfillment logistic, and others. If you have the prime perspective of business expansion then, BigCommerce For WordPress can be your first choice. Yes, we are speaking the fact. An average year by year business growth of 28% has been recorded with the BigCommerce clients
When it did a lot of management on the back-end, you can easily do the scaling part on the front-end. Although, BigCommerce introduces a wide range of functionality to administrate e-commerce websites very well. All you need is a single extension, then you access to widely sell your products on different marketplace and channels just right the location where are you exist. Provides your users with a great experience of checkout without worrying about the security as it governs under the compliance of PCI.
Elementary Features emerge by BigCommerce –
Multi-site Access – Enables managing multiple eCommerce websites even without having separate access to every site. Manage everything including shipping, billing, catalog, and more from the single admin panel that is available thereby.
Enrich Content – Present your e-commerce sites with attractive content that grabs the attention of your audience shortly. Hereby, you get access to beautiful templates with customizing options.
Exclusive Front-end – Let you layout the beautiful front-end with lots of custom crafting that is available after including this plugin. Improve your user's experience and also fulfill their expectation of convenient shopping.
Apart from launching an online store you also get a variety of data tools and inbuilt features which are significant to help your business with an upward trend graph.
BigCommerce is crafted for businessmen who are already established and looking for a rapidly expanding online business. BigCommerce enables you to sell your products through multiple channels.
Multichannel Integration – Facebook, eBay, Amazon, etc.
Order management through a single BigCommerce dashboard
Access to data tools and numerous built-in features
Total number of users – 1,000+
Screenshot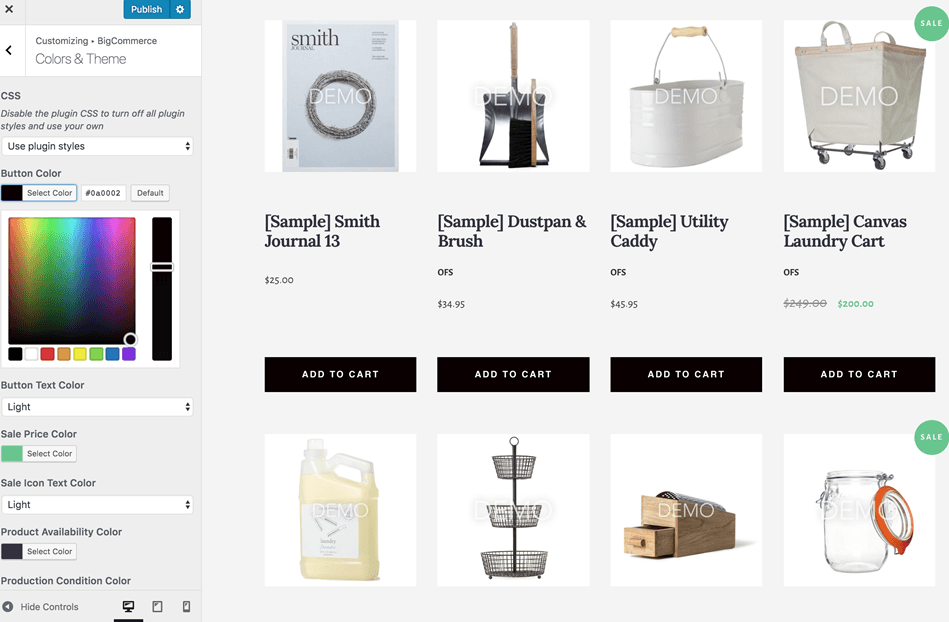 3. Easy Digital Downloads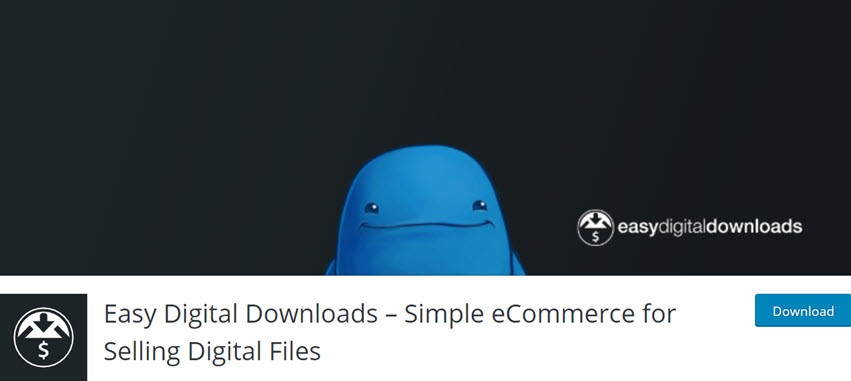 Easy Digital Downloads is an innovative extension that comes along with the perspective of e-commerce solutions within less time. It offers a one-stop solution to sell digital goods but it also has the elements to be used as an interface to sell physical goods. The plugin also has the Variable product extension that can be combined with the pricing tables for comparison purposes.
An oriented place for e-commerce websites that let you manage front-end functionality and provide your customers with a better experience of shopping to be with you for your next purchase. sell anything on your e-commerce site including books, pdf, photos, and even products with lots of beneficial tantrums that engage more customers effortlessly. Although, once you install Easy Digital Downloads, you access lots of amazing features to design your e-commerce sites so elegantly. From the product page to checkout process accessibility, everything can be customized with beautiful content and layouts as well.
Key Features –
Provides a particular account page to every customer whereby everything like orders, tracking, wishlist, and more can be accessed soon.
Establish more options to pay for shopping by accepting popular digital wallets and Stripe integrity.
Avail a wide range of discount codes to your customers according to the total amount of the cart which encourages them to shop more and increases your revenue.
Integrated with Rest API that lets the developers overview the information of sales as well as products in a format like XML or JSON.
Record every single activity that occurs on your site and presents the information as stats, and reports to prepare useful strategies accordingly.
Integration with payment gateways such as Stripe, Braintree, PayPal, etc.
Enhanced user capabilities such as profile creation, wishlist, etc.
Compatible with email marketing and affiliates.
Advanced reporting through a single dashboard control.
Total number of users – 50,000+
Price – Personal – $99/annually (1 Site),  Extended – $199/annually (1 Site),  Professioal – $299/annually (1 Site),  All Acess – $499/annually (Unlimited Site)
Screenshot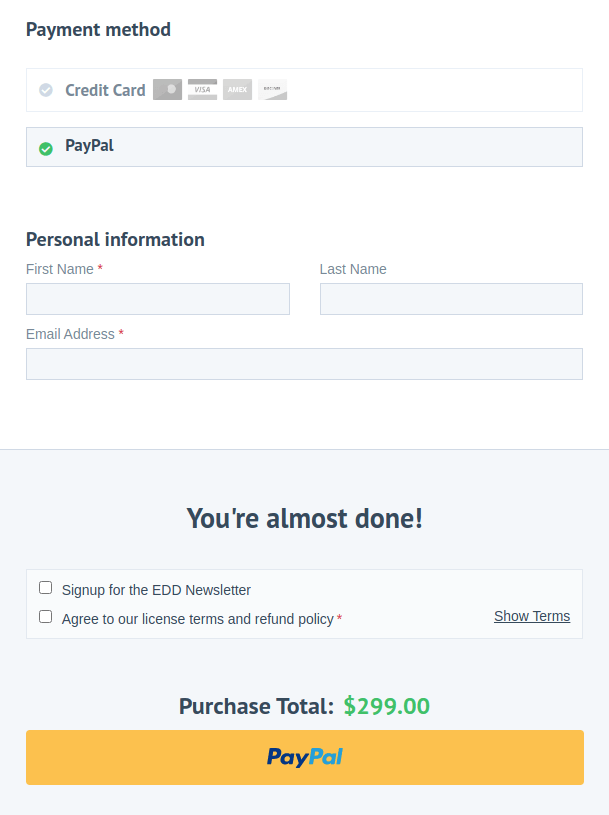 4. Memberpress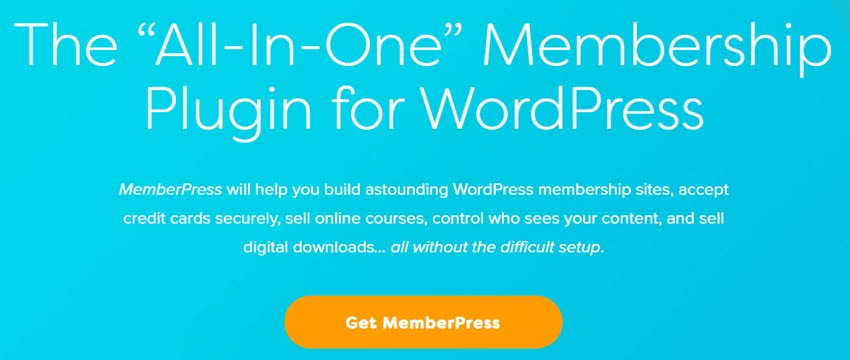 Price – Basic – $129/annually (1 Site), Plus – $249/annually (2 Site),  Pro – $349/annually (5 Site)
Screenshot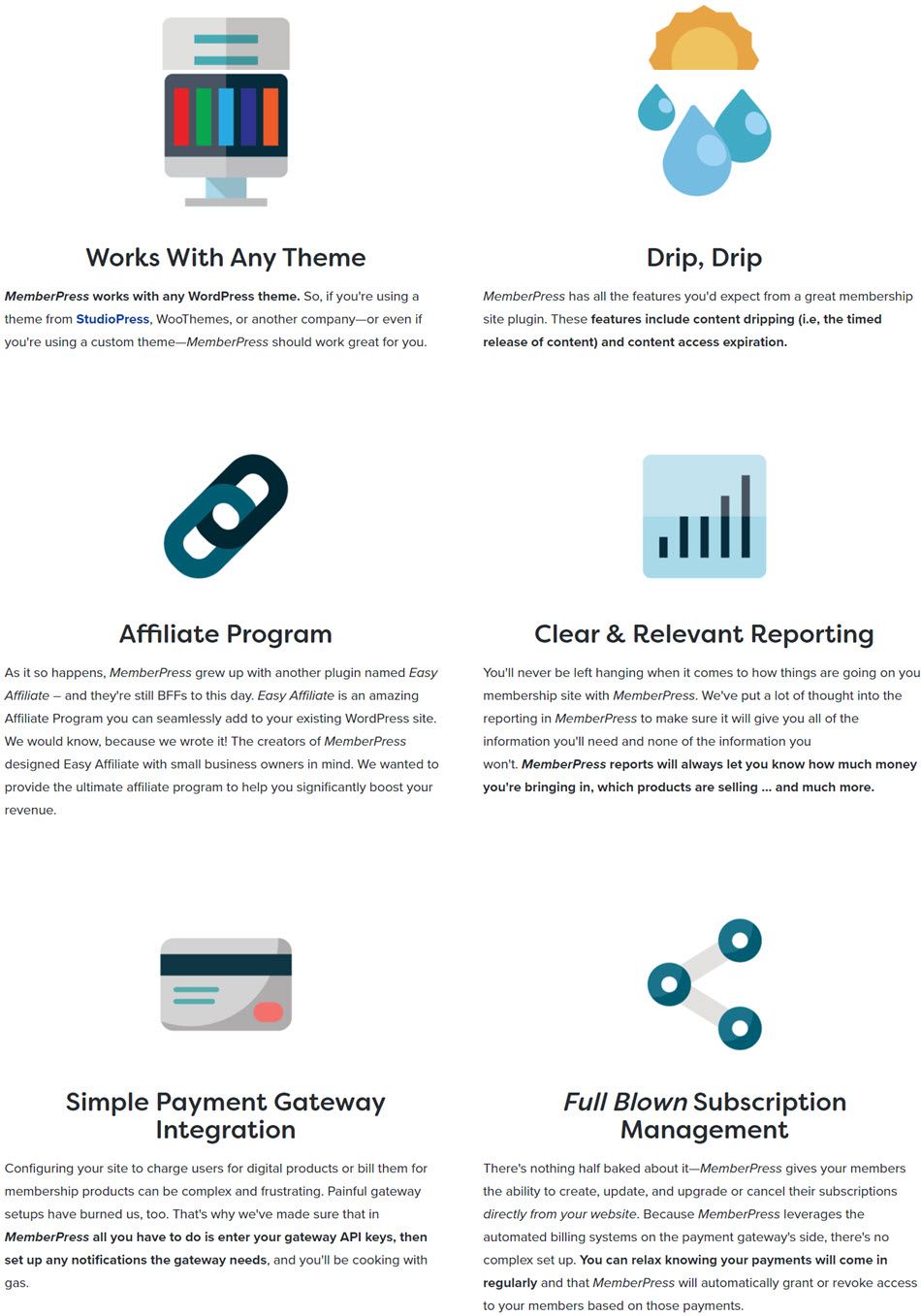 5. Ecwid Ecommerce Shopping Cart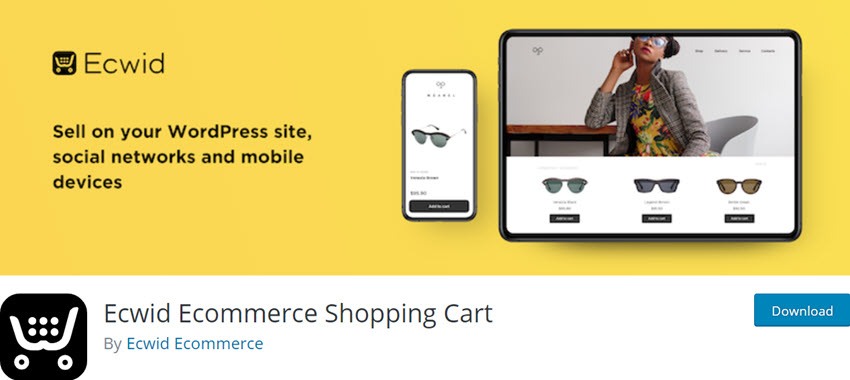 Ecwid Ecommerce Shopping Cart is a top-notch Shopping Cart Plugin with excellent ratings. The plugin can be used on any website to build an online store – Drupal, Tumblr. WordPress or Facebook.
Ecwid's core plugin is free with a wide array of built-in features. The plugin is comprehensive, responsive, and supports the sale of up to 10 products across multiple sites on the free plan.
The upgraded plans offer support for 100 products for $15/month, 2,500 products for $35/month, and unlimited products for $99/month. With Ecwid you do not require any add-ons, so the plugin is comparatively less expensive. The plugin offers a clean interface for multiple sales channels.
Feature
A free starter site as the core plugin is absolutely free.
Required no add-ons so you can save a lot of money with this feature-rich plugin.
Highly responsive so a mobile point of sale
Discount coupons and restricts Abandoned cart
Social media integration and Google shopping support
Offers automated tax calculations
Total number of users – 30,000+
Price – Venture – $92/annually (100 Products), Business – $197/annually (2500 Products),  Unlimited – $657/annually (Unlimited Products)
Screenshot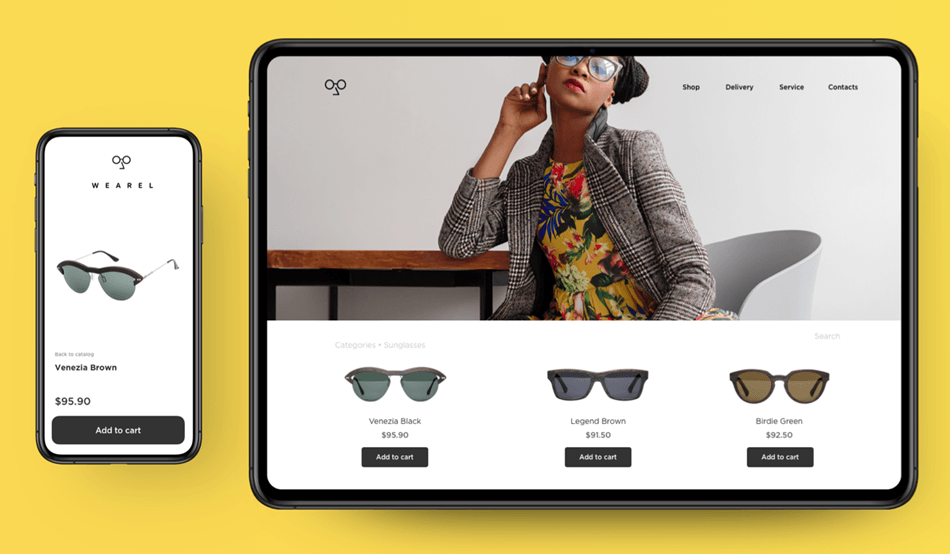 6. WP-EasyCart

This plugin has the dual advantage of being a shopping cart plugin as well as an eCommerce store that can be installed on both new and existing websites or blogs. An eCommerce shopping cart store can be set up in no time and you can sell a wide range of products such as digital downloadable items, gift cards, retail products, donations, and more.
Feature
Ease of selling unlimited products and taking unlimited orders
Integration with popular payment gateways such as PayPal Express, Square, and Stripe
Live shipping calculator, order editing, coupons, and promotions
Total number of users – 10,000+
Price – Professional – $69/annually (1 Site), Premium – $99/annually (1 Site)
Screenshot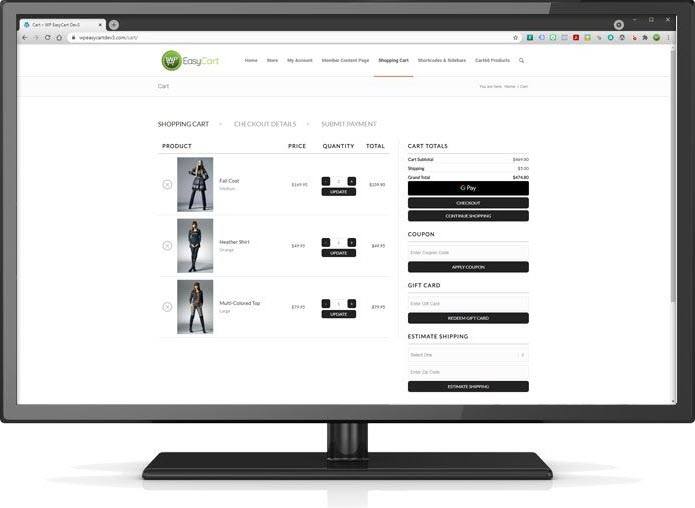 7. Cart66 Cloud

Cart66 Cloud plugin is an intuitive platform for all types of businesses and users. The prime focus of the smart plugin is to reduce the number of add-ons and extensions and make the plugin work smoothly for you. Cart66 Cloud is an easily configurable and feature-rich tool and also suitable for non-developers. There can be unpredicted problems such as keeping email receipts, payment security, delivering digital products, etc which can be solved using Cart66's connected services. You can use the built-in recurring billing engine for subscriptions, selling memberships, physical products like vitamins or coffee.
This plugin has all your needs related to securing your digital products by a full-fledged team which makes your work smooth. It allows you to hook up a business class STMP server to make your PCI complaints secure and to use an STMP server for sending email receipts. You can use this plugin to sell music, sell membership, except donation, sell digital files, or ship products. Cart66 supports many payment gateways, helps you do a security scan, buy add-on SSL certificates. It is an easy-to-use, all-in-one package, which helps you with all your payment solution.
Feature
A marketplace of vendors is provided by Cart66 Cloud company.
Reliable and robust customer support to guide you through the system.
All the important features are already in-built into the plugin, so need for any add-ons.
Comparatively stronger email Marketing system in place.
Total number of users – 300+
Screenshot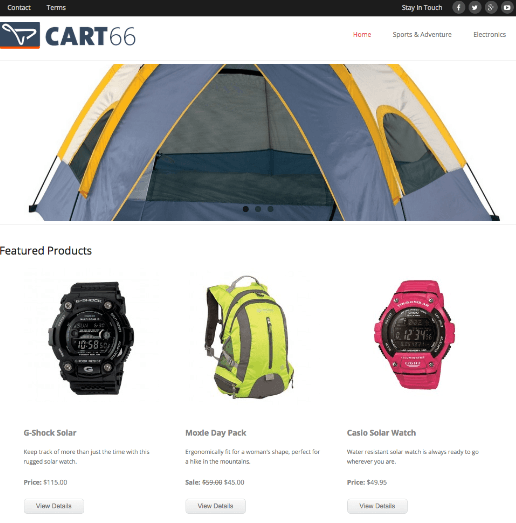 8. WP eCommerce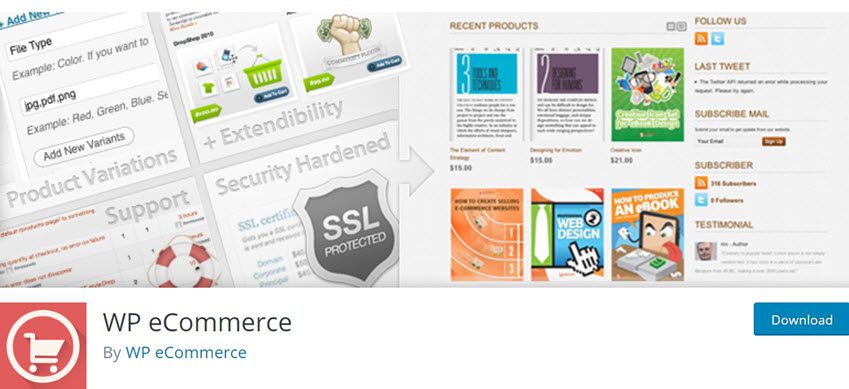 WP eCommerce has been helping you since 2006, to make physical inventory, sell digital downloads, sell memberships or blogs. You are a few steps far to make a sale using these steps. We have video tutorials to help you learn. You can integrate with the popular WordPress plugin, integrate multisite on your WordPress site, and make of payment option available with this plugin. We can help you with hooks available with us, secure SSL check-out. This plugin will help you to build tools to generate more sales for your website.
There are a dozen payment options available with this plugin like DPS, LinkPoint Authorize.net which provides access to many different payment options. You can also individually integrate with other plugins Stripe, Braintree, etc. This plugin helps you to build payment gateways with all the information required.
WP eCommerce is considered the closest alternative to WooCommerce. The core plugin comes for free and you can have add-ons and extensions as per your requirement for a price. The plugin offers an extensive and knowledge-based article for setting up the store and making it fully functional such as setting up the payment gateway and managing the extensions.
Feature
Scope of store expansion with the add-ons and extensions with greater flexibility and a neat dashboard.
Recent developments offer robust customer support.
Clean coding and other glitches have been taken care of.
Total number of users – 10,000+
Screenshot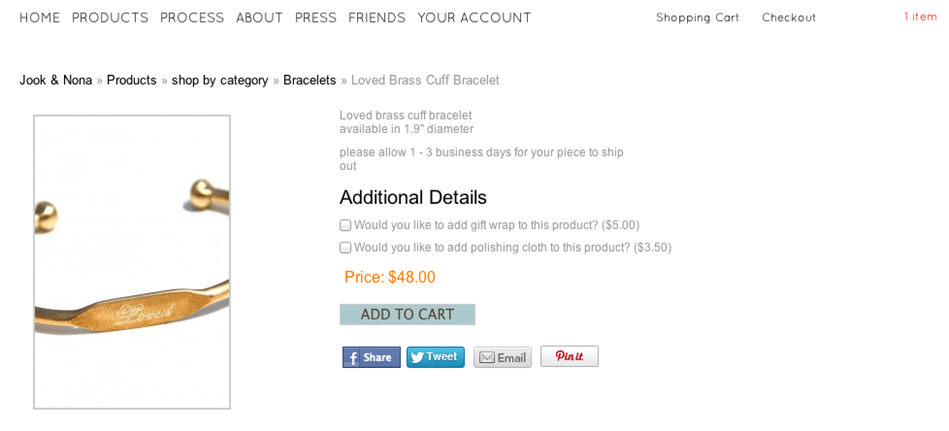 So now it's time to Compare woocommerce, Bigcommerce, Ecwid, Digital downloads, and WP easy cart which I found as Top WordPress plugins for eCommerce sites.
Conclusion – Coming to the exact conclusion will not be good because almost all of these companies working hard to make work easy for you.
In my recommendation
If you want a Free eCommerce Plugin taste then woocommerce will be great
Want to go some mixture with free and premium both then again woocommerce Will be a great option
For selling digital products on your website and other social channel go ahead with Ecwid
And if your pocket is strong and has a dream to do something bigger in eCommerce marketing rapidly then blindly choose Bigcommerce. They have 15 days trial with no Credit Required. So I will request you to at least give a test drive.