10 Best WordPress Membership Plugins To Membership Site 2021
Are you looking for premium or free Best WordPress Membership Plugins To Create Membership Sites? Getting the right plugin for your blog is hard .  Using plugins you can easily integrate into woocommerce to increase your sale by creating paid membership subscription.

You can use these plugins to create a source of earning by selling online courses or by creating list members who are always ready to buy content.
What is the feature your WordPress Membership Plugins should have?
What are the things required to start a membership site?
Now lets the list of Best WordPress Membership Plugins To Create Membership sites are as follows:
1. MemberPress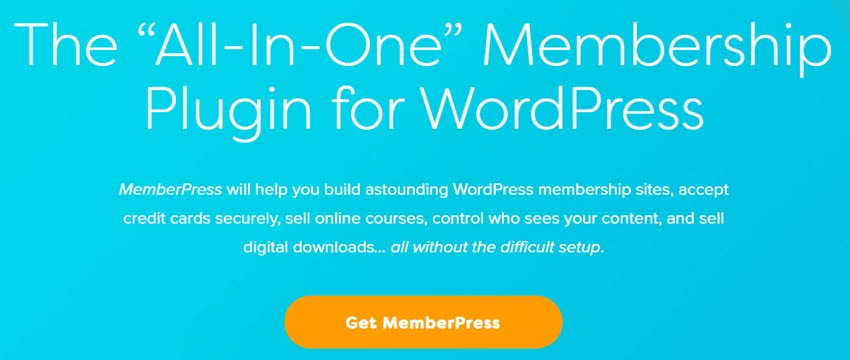 MemberPress is an "All-in-one" membership plugin for WordPress Astounding WordPress membership sites can be created using this plugin and credit cards can be accepted securely. The plugin is very powerful and easy to use. With this plugin, the visitors will be instantly charged for access to the content. Membership subscriptions can be confidently created, managed and tracked using this plugin. Access to all the content on the WordPress site such as posts, pages, etc can be restricted once this plugin is installed.
Memberpress also plays an imminent role in the field of membership extension for WordPress by availing lots of attributes that easily restrict the content, tackle membership functionality, digital sales, and more like this. Ensure your users easily access the content of your site whenever they hold the membership program thereby. Manage the payments that any users made for getting a membership and notify every detail through email and text. Don't have to worry more about membership of your site, just simply manage the entire process by installing Memberpress.
Elementary Features –
Categorized Membership – Let you set an extent of membership on price and then available the content, post, images, videos, and more for your users accordingly.
Easy Configuration – Establish and manage the membership to provide a better user experience with the flexibility of customization without any coding stress. Configure the entire functionality in just a few minutes.
Design Your Page – Just ready your membership page and its accessibility as however you want to design. Easy to use interface lets you freely set your terms and conditions for pricing, digital access, content restriction, and others.
Supports Existing Plugins – Works smoothly with other plugins that pre-exist for different purposes and also streamline the membership accessibility.
Unlimited access rules can be created.
An unlimited amount of digital products can be sold.
Unlimited pricing pages can be offered.
Payments can be accepted from PayPal Express Checkout and Stripe.
Total number of users – 200,000+
Price – Basic – $129/annually (1 Site), Plus – $249/annually (2 Site),  Pro – $349/annually (5 Site)
Screenshot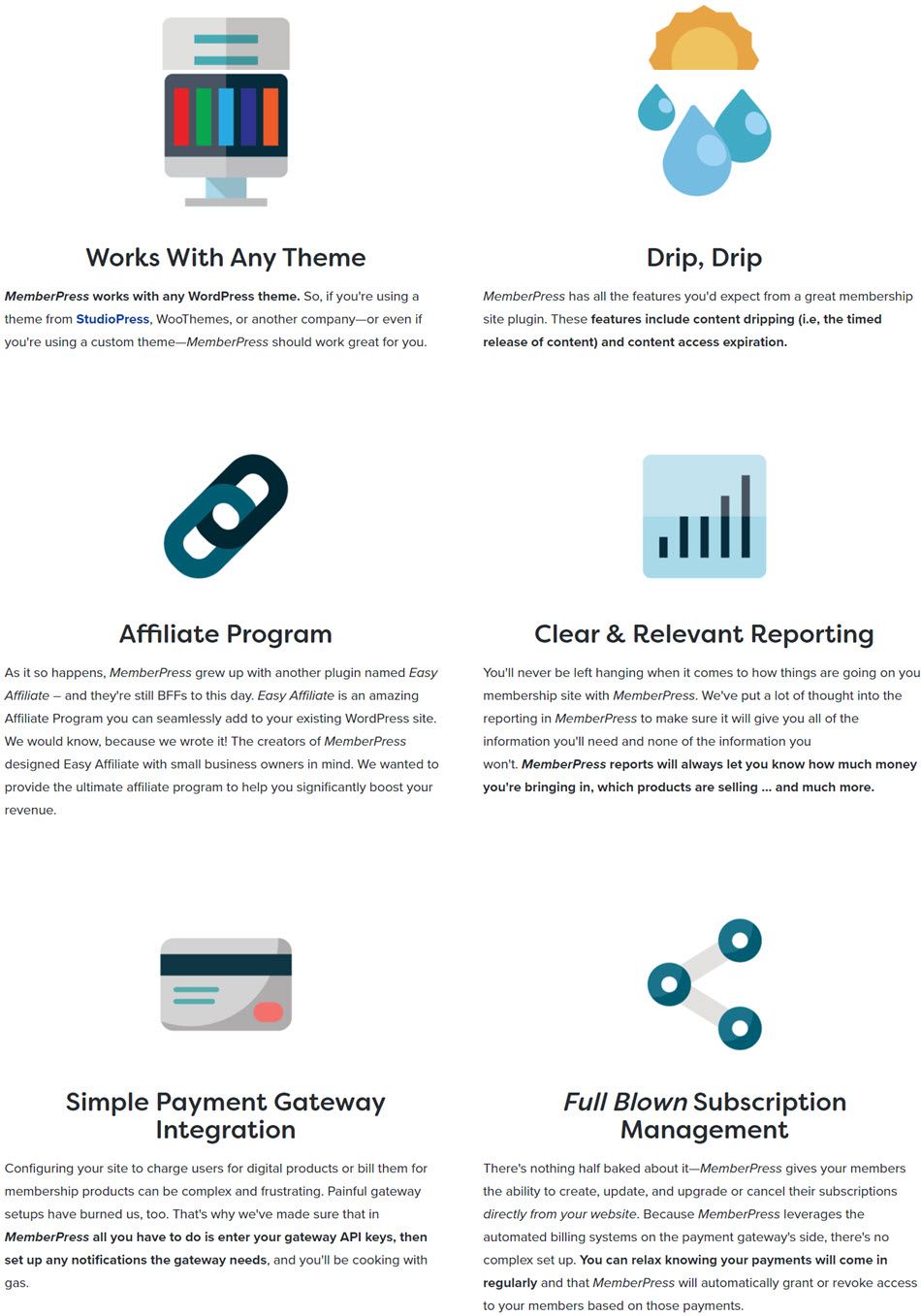 2. DigitalAccessPass

Members – A prominent membership plugin for WordPress that sets the online distribution of products and subscriptions as well. Allow your users to enjoy a better experience while having access to the membership on your site. Although, you may enable the appropriate extent whereby your customers can access the available content of your site. Moreover, Members lets you establish roles and responsibilities that can be assigned to the customers when they hold the membership of your relevant WordPress site. Innovate your sites with paid customers to access your membership and initiate making profit thereby. Enable the owner of the site i.e. to overview the data related to the users including log-in status, roles, and another extent that is pre-defined under the company policies.
Essential Features –
Let you determine the role as well as capabilities of your users that can be accessed after getting membership of your site. Admins can modify such roles anytime according to the necessity of the business.
Allow any user to access multiple roles without going through a lot of configuration.
Easily manage the posted content and restrict them to whoever will access it or not by applying meaningful terms and conditions efficiently along with shortcodes.
If necessary, keep your entire site a private one that means if someone wants to explore your site then they must have membership access.
The plugin provides premium support.
Unlimited members can be managed.
Access can be granted or revoked automatically when members join or unsubscribe. 
Price – Basic – $14/annually (1 Site),  Platinum – $29/annually (Unlimited),  Elite – $49/annually (Unlimited)
A Tour of DAP Membership Platform
Screenshot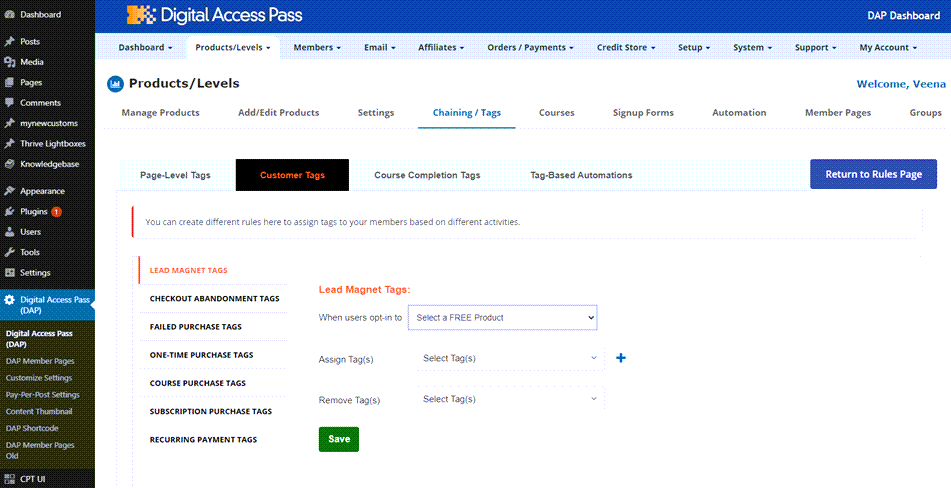 3. MemberMouse

Do you want to easily manage a successful online business? If yes, then MemberMouse is one of the best membership software solutions for you. The platform of this plugin is very flexible hence it can be shaped for any kind of business such as the sale of software as a service, digital products, subscription content, physical goods and many more. It can be set up quickly and used easily. Revenue can be maximized using one-click upsells. This helps to add additional products to the members. Many features make this plugin outstand others. Some of them are:
 Many things such as customer details, upgrades etc can be displayed using smart tags which is an extensive shortcode library.
The programs can be time-released and delivery schedules can be set up for the content.
Split testing prices is made easier by allowing to set up different price points for the same membership levels.
Those who share their login with others, their accounts are automatically locked.
The member's area is password protected.
 The currency can be set in which the customers have to pay.
Bundles and memberships can be gifted by members to other people.
The member management is quite comprehensive which includes access rights, order history, engagement statics, refund, cancel and much more.
Price – Builder – $24.08/annually,  Advanced – $65.58/annually,  Premium – $165.17/annually
Screenshot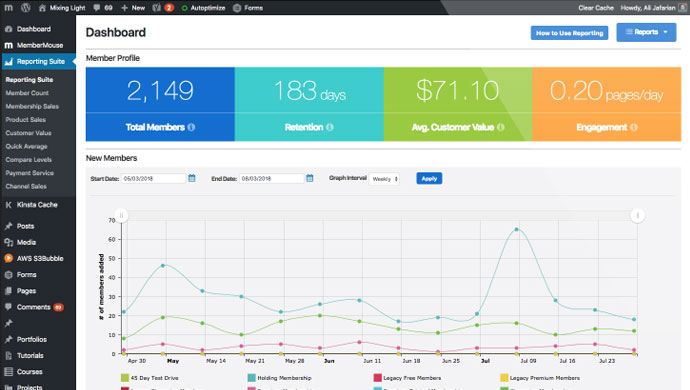 4. MagicMembers

A simple and intuitive plugin, MagicMemebrs is a new generation membership site software solution that helps its user to build their membership site using existing WordPress content. With this plugin, any kind of paid and free membership site can be built inside WordPress for business. The top-notch facility of this plugin is its content dripping abilities. The premium contents are also restricted using this plugin. The other features which this plugin provides are:
The categories can be edited within the WordPress and access can be assigned to any membership level.
Many payment gateway options are integrated with this plugin such as AlertPay, PayPal, Payments Pro, etc.
When the time for expiration approaches, automated email reminders are sent by this plugin.
For restricting access files, the manager can be downloaded.
The course delivery is sequential for content dripping.
New content can be created using custom post types and protected using MagicMembers.
For paid access to specific content, payments can be made per view.
Price – 1 Site – $97/OneTime,  3 Site – $197/OneTime,  Unlimited Site – $207/OneTime
5. WooCommerce Memberships

An easy to use, site-membership solution, the WooCommerce Membership plugin helps to bring the content, shop and memberships together. An entire membership is created using this plugin which integrates seamlessly on the website. The contents can be restricted to the members but they can also be dripped over time to schedule when members have access. Access can be sold to memberships and memberships can be included with product purchases. Memberships can also be manually assigned and member perks can also be included within the store. The features of this plugin are:
Content access can be strategically granted.
The store can be converted into a purchasing club.
Better shipping offers are offered to members.
Members can be rewarded with special discounts.
Members can be automatically shown their perks.
Members can even be imported or exported.
Communication with members is very simplified.
Price – 1 Site – $199/annually
Screenshot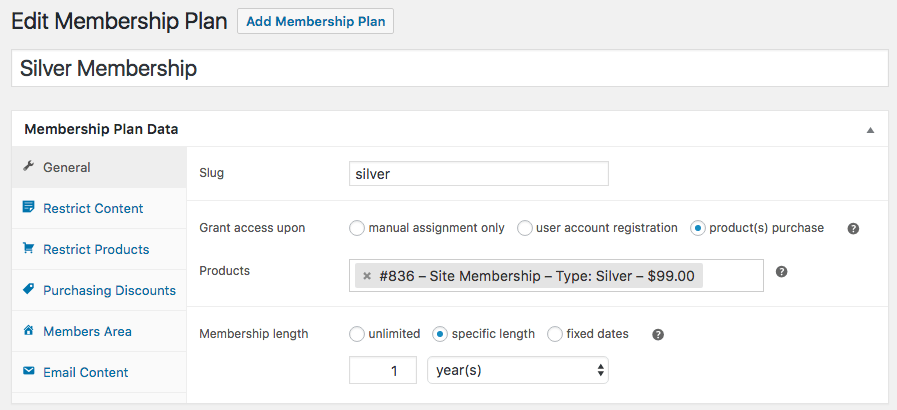 6. s2Member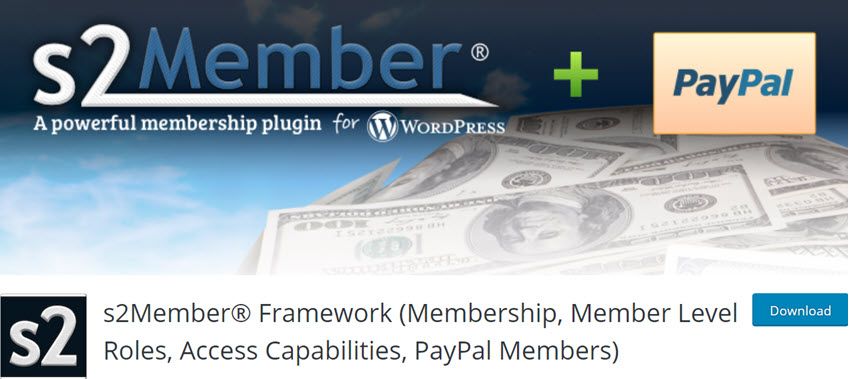 s2Member is an extensive WordPress extension that makes your site private and accesses the available content only after getting the membership. Sell your online content along with required terms and conditions through the assistance of this plugin so easily. Restrict the posts, tags, specific area, or even entire content and make it available to the one who has access to membership of your site. Let your users subscribe to such membership plans by single as well as recurring payments. Integrated with Stripe that allows your users experience more fast and secure payment for membership without any hesitation or fear. s2Member Framework helps to restrict access to posts, pages, capabilities, roles, or just anything on the WordPress website. This helps to protect the content on them.
Integrated Features –
Intuitive UI – Integrated with a user-friendly interface that easily makes your customers navigate and access the membership plan shortly along with specific terms and conditions.
Restrict Media – Disable the content on the website including any posts, downloadable files, videos, audios, and anything else for the one who acquires your membership.
Buy Now Buttons – Place the 'Buy Now' button wherever you feel necessary to keep on your site for users to get access immediately to the restricted content.
Content Accessibility – Make sure your users subscribe with an established membership program and then available content according to their subscription thereby.
The email templates are customizable.
The membership options page can be easily customized.
It is integrated with affiliate programs.
The login is protected from brute force.
It provides unique IP restrictions.
The audio and video streams are protected.
Total number of users – 20,000+
Price – Single Site Pro – $89/OneTime,  Unlimited site Pro – $189/OneTime
Screenshot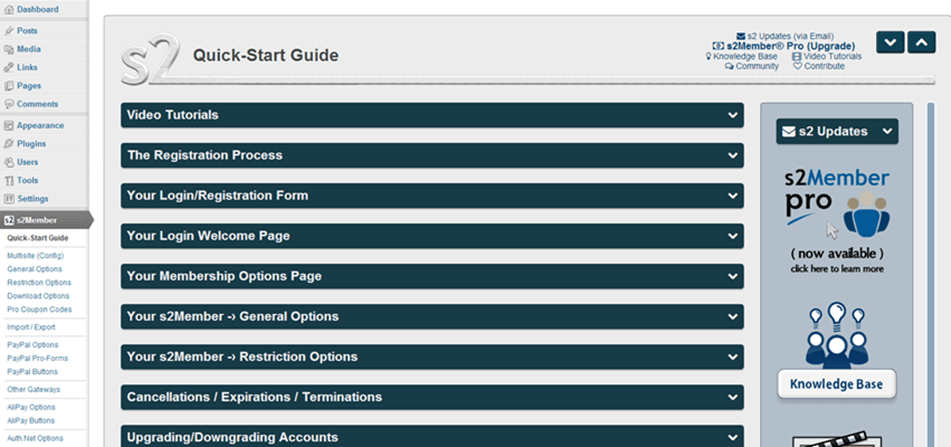 7. Paid Member Subscriptions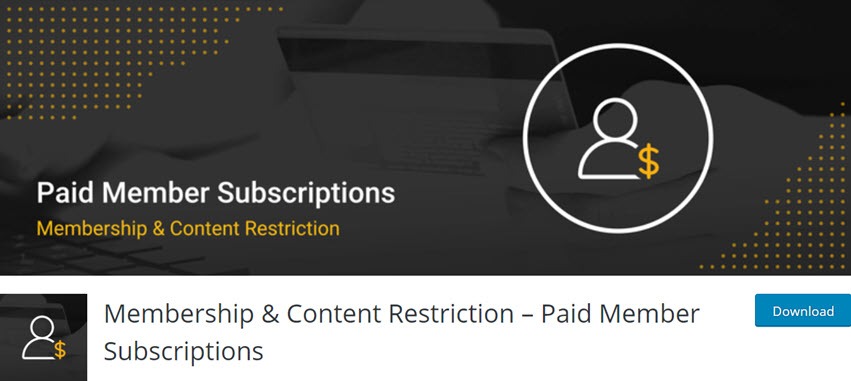 Paid Member Subscription provides a better way to manage the membership of your WordPress site by applying lots of terms and conditions. A well-diversify WordPress Extension that lets you access your content for such users who have the membership plan. Although, administrate the entire membership with recurring and one-time payments as your customers want to. Make flexible payments for membership accessibility that ease your users to have subscriptions whenever they require. Restrict the content available on your site with the configuration of shortcodes and place there the Buy Now buttons to access such content shortly. Keep a record of every users' payment and subscription details through integrated logs available thereon.
Key Features –
Registration – Enroll your users to get access to the membership plan by filling the form available at the front-end.
Flexible Membership – Break your membership plan into distinct levels that anyone can easily get the plan according to their necessity.
Login Portal – Let your users login right from the front-end once they submitted the form along with required payments. And, so access the content according to their membership plan.
User's Account – Access the separate account for users wherever they can edit the profile and manage the subscription as well from a single place.
The plugin is almost powered by shortcodes. So complex integrations are quick and easy. recurring subscriptions are sold with lots of flexibility. The plugin is easily configurable and very extensible.
It is integrated with PayPal Standard Button.
It provides an option for open registrations.
Total number of users – 10,000+
Price – Hobbyist – $69/annually (1 Site),  Pro – $149/annually (Unlimited Site)
WordPress Paid Member Subscriptions
Screenshot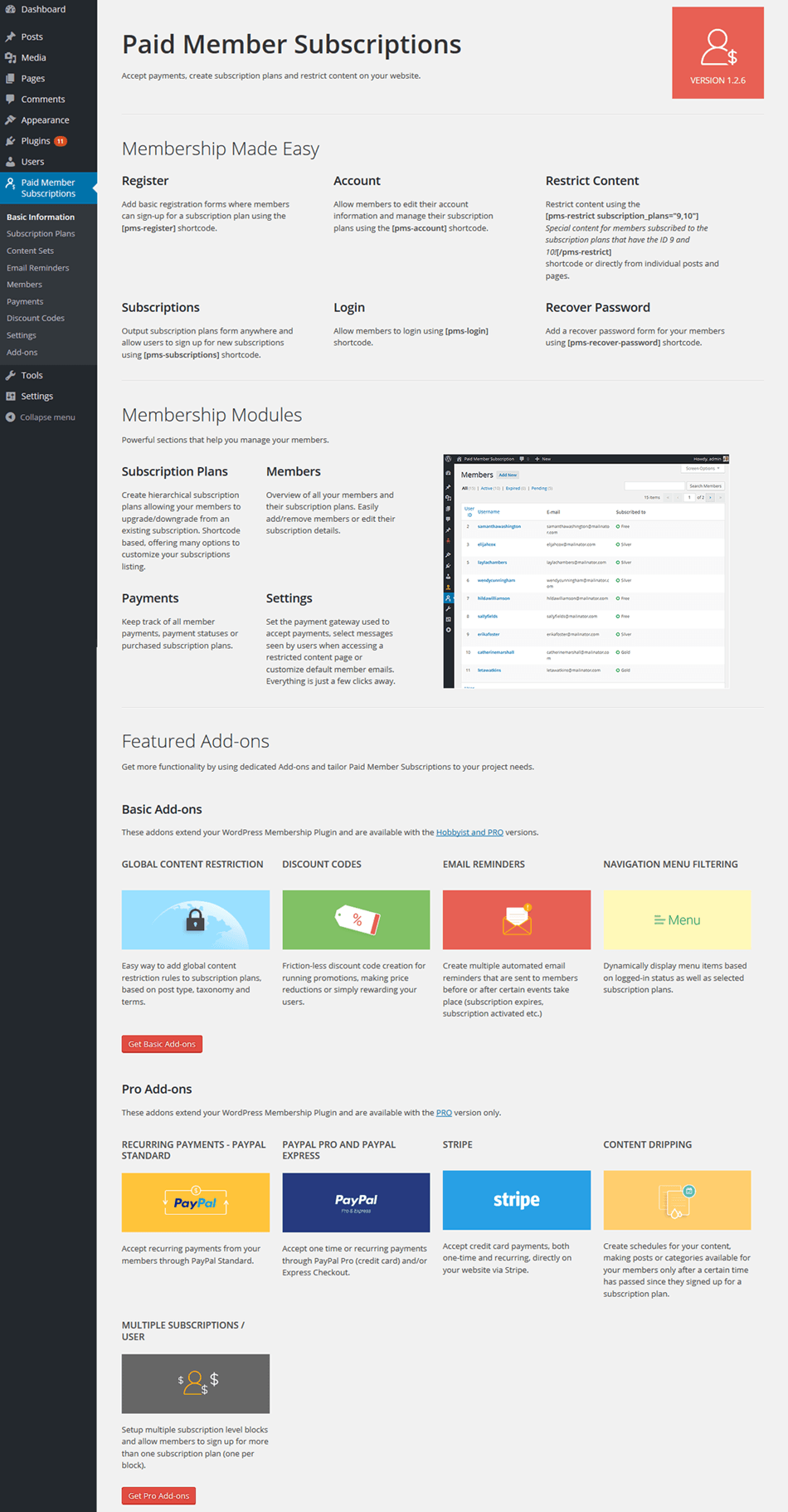 8. WishListMember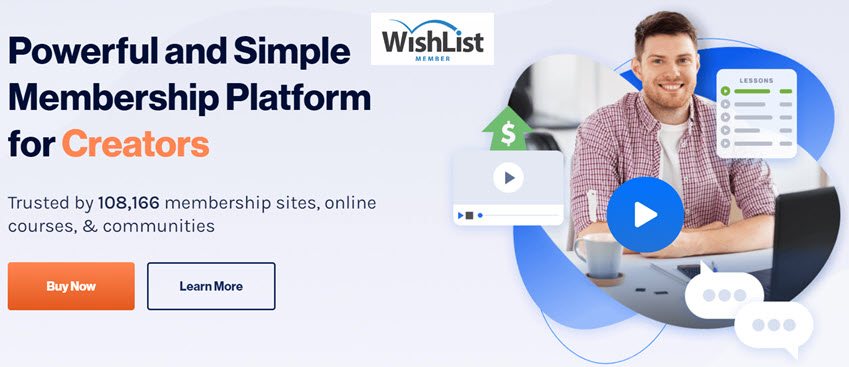 Wishlist Member helps its users to enhance the membership functionality of the WordPress site. There are many templates available with this plugin which helps to optimize the site's sign up pages. This plugin enables its users to deliver digital goods and training and build powerful membership portals. This plugin also elevates the value of the content as the membership portals built by it are very beautiful. The contents can be easily secured. Only the buyers can access the content that is assigned to them. Other features of this plugin are:
Many perfect templates and elements are available.
Sign up pages, login forms and membership lessons can be easily customized.
Has an easy to use page builder.
An unlimited amount of designs can be accessed.
Integrated with many payment options such as Stripe, Paypal, ThriveCart, etc.
Members can also be added to the site through external shopping cart systems.
Price – 1 Site – $149/annually,  5 Site – $299/annually,  20 Site – $399/annually
Screenshot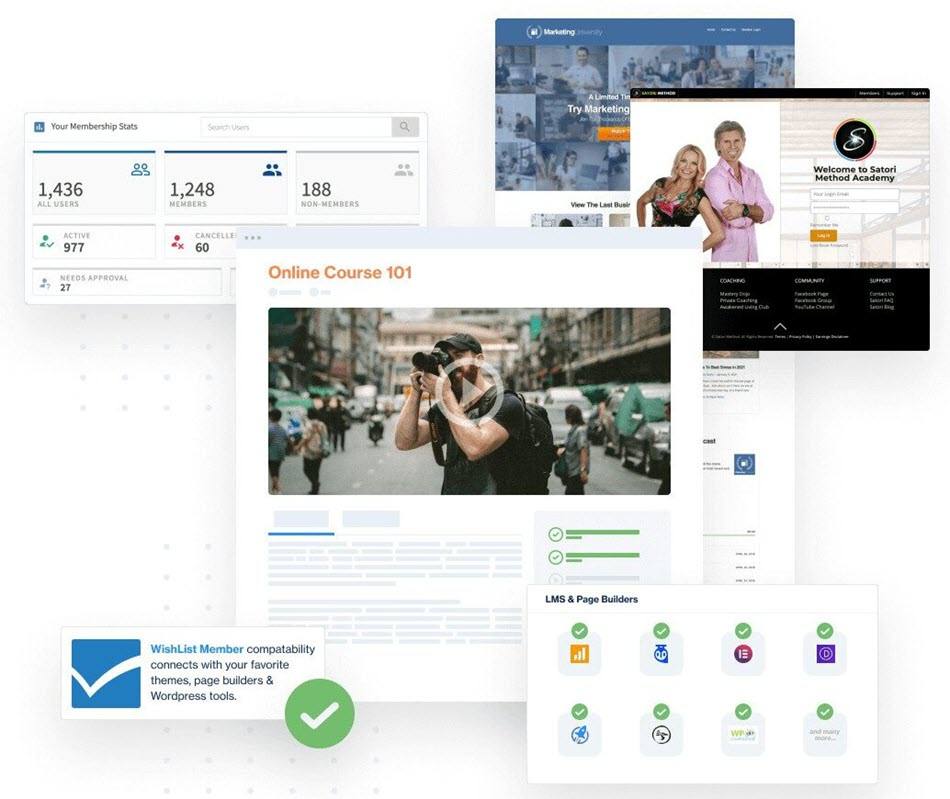 9. Yith Woocommerce Membership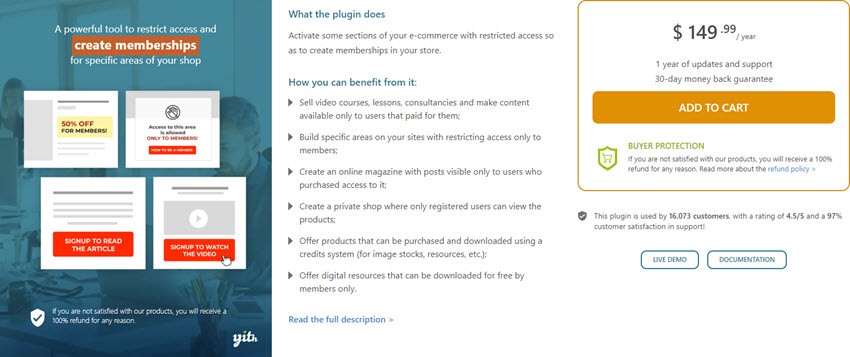 To turn the WordPress site into a membership site, the YITH Membership plugin is a very good option. Premium content can be restricted and custom registration fields can be created. Users who want to focus on their business and put their efforts into mastering any plugin can use this plugin as it is very flexible and easy to use. The registration process is out by this plugin on the front end of the site. Certain WordPress contents are also restricted to the registered site members by this plugin. The features which make this plugin even more helpful are:
To customize the forms, there are many filter hooks and actions.
New registrations can be held for admin approval.
Post excerpt teaser content can be created automatically.
The plugin also provides a sidebar login widget.
This plugin can be used to block pages, posts and custom post types.
Everything is included in the theme such as user registration, login and profile.
Custom registrations and profile fields can be created.
Price – 1 Site – $149.99/annually,  Regular license – $29/Lifetime
Screenshot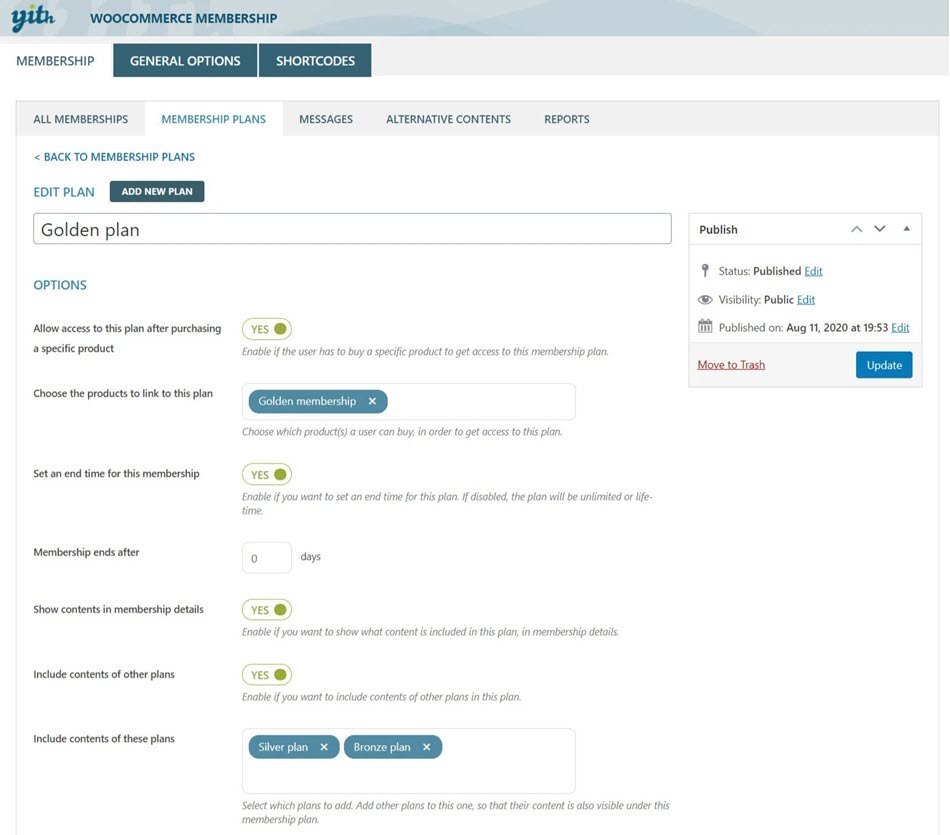 Note – Ultimate membership pro has so many features but I rarely recommend a  product where you see dependency. You need to wait for the other author to give updates. What if the rest of the plugins partner stopped giving updates whichever you are using. So I won't recommend anyone to choose a highly blotted product.
10. aMember Professional

aMember Professional is a user friendly and flexible membership software that helps the users by making their business very easy to manage. It can be easily integrated with the users' blog, CMS or forums. Opt-in newsletters can be sent. Customer profiles can be ordered and managed. Subscription payments can be accepted. Delivering digital content also becomes a child's play. The users can also run their affiliate programs. The other features which make this plugin so much special care:
The users get access to useful functions quickly through easy web-based administration.
Contents such as site files, folders, blogs, scripts, forums and many other things can be hidden.
This plugin includes free installation for its users.
CCBill, PayPal, Stripe, Authorize and many other payment systems are integrated with it.
Recurring commissions can be tracked precisely because of the subscription system integration.
The plugin can be translated into several other languages.
Customer requests and responses are organized through integrated help desks.
Price – 1 Site – $149.36/Lifetime
Conclusion – Still confused about which is the Best WordPress Membership Plugins To Create Membership site? Don't get confused my friend if you want free WordPress Membership Plugins then you should choose s2member. But if you are looking for a premium then you should choose Membermouse. But if you are looking for a cheaper and best option for a WordPress membership plugin then you should choose OptimizePress. Because OptimizePress has 2 options. First, you can collect leads to increase your email list. Then at the same price, you can get a membership site too. That means double benefit in one price. Even you can buy memberpress they are too worth buying.