20 Best eCommerce WordPress Themes 2023 (Premium) 
Are you planning to create an eCommerce Website For selling You Products online? If you are looking for Best eCommerce WordPress Themes then this article is specially written for You.

Online Retail marketing increasing every day. Most of the local sellers started selling their products online. There are many CMS people use for selling online but the most popular out of all of them is WordPress Which is completely Free and open source. You need to add woocommerce Plugins for creating products page and their description.
However, to extend the functionality we need to use their addons extension to increase more functions on your website. Most of the themes also support multi-vendor Functionality where you can allow other sellers to sell on your website
Apart from that Plugins, you need good hosting for that we recommend one and only Kinsta.
In our collection, we have tried adding a theme that is suitable for all kinds of eCommerce sites like digital good sites or Physical good websites. This means all our collections can also be used for selling music, apps, software, Photo, etc. It can also be used for selling clothes, gadgets,  furniture, Jewelry, School Products, Baby Products, and Organic Food Etc, etc.
You may also be interested in free eCommerce theme, Multipurpose theme, And Directory Themes
So let's have the list of best eCommerce WordPress themes are as follows:
Table Of Content
1. Divi
Divi is a highly adaptable theme, and it can be molded in beautiful ways to get amazing results. The theme finds immense applicability to design pages for antiques, interior design( Divi Interiors), coffee and beverages (Divi cafe), Sunglasses & Shades, Cakes, and cupcakes, the list is exhaustive.
The powerful drag and drop editor incorporates pricing tables, video sliders, videos, etc. to enhance the effectiveness of the theme. It is the first choice of many online shops owing to its 46 content modules and 18 pre-made templates.
Price – Yearly Access – $89/annually,  LifeTime Access – $249/OneTime
2. Frame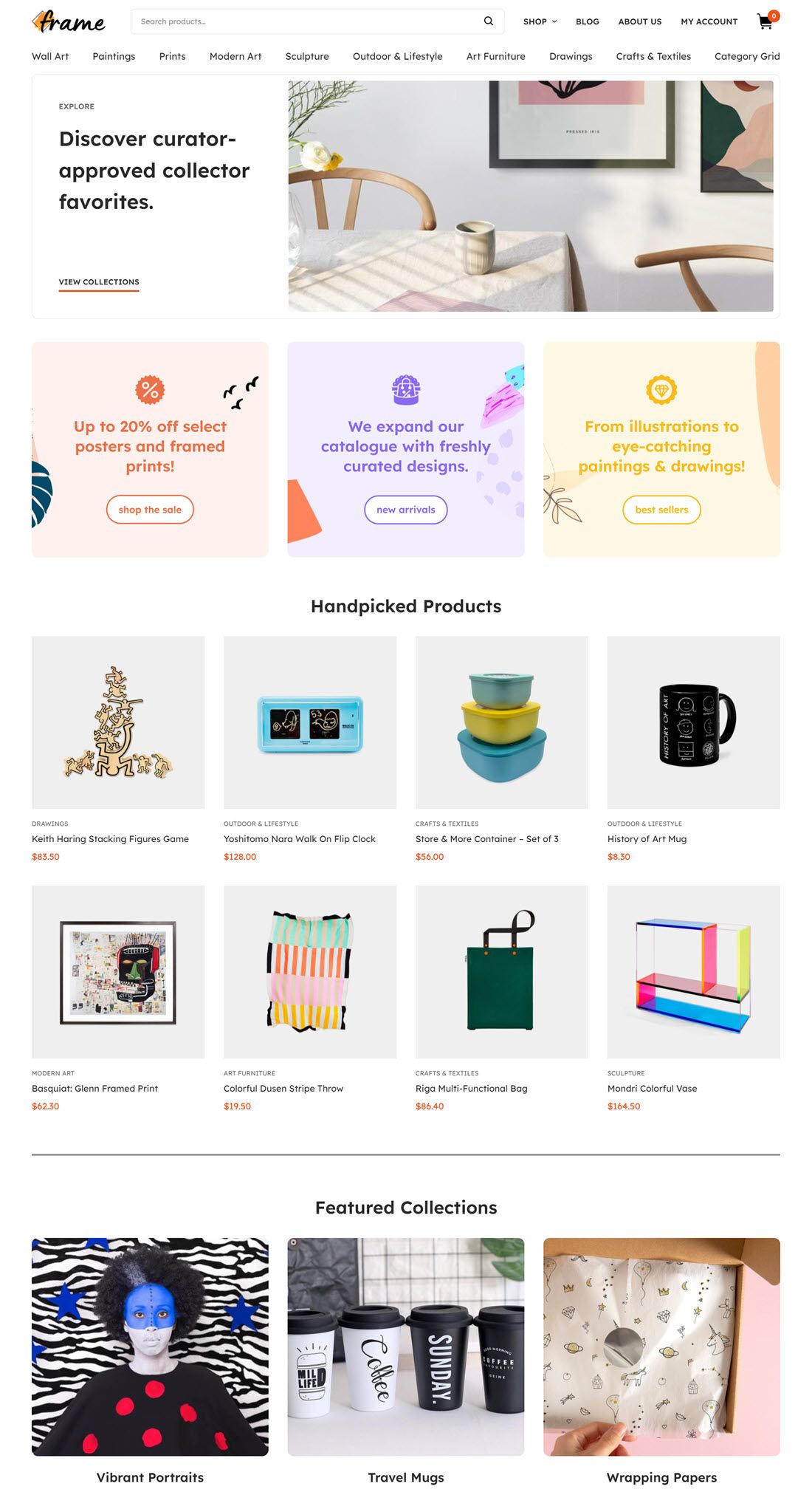 Price – Regular License – $47.40/annually
3. Shoppe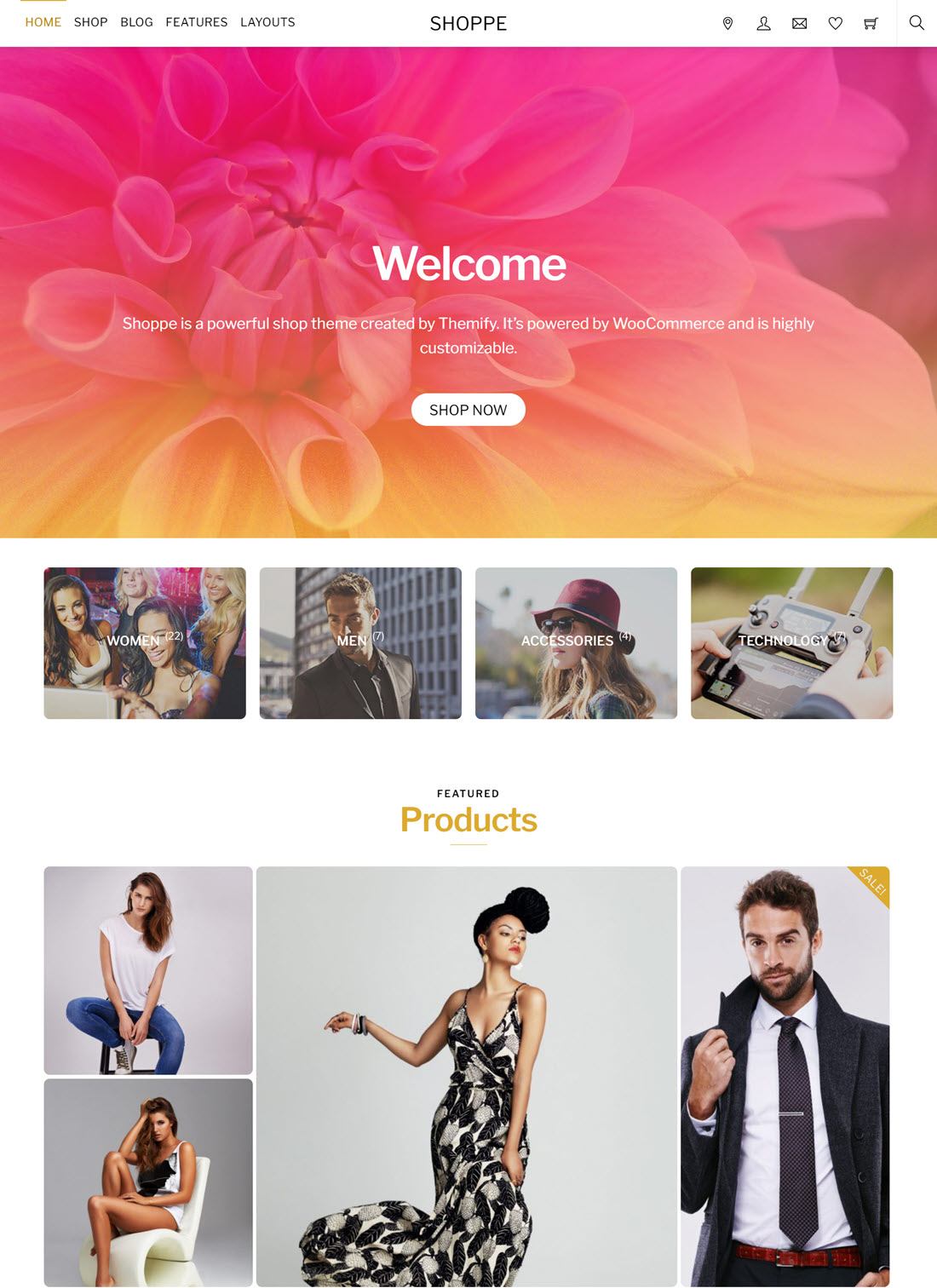 Price – Standard – $59/annually,  Developer – $69/annually,  master Club – $89/annually
4. Astra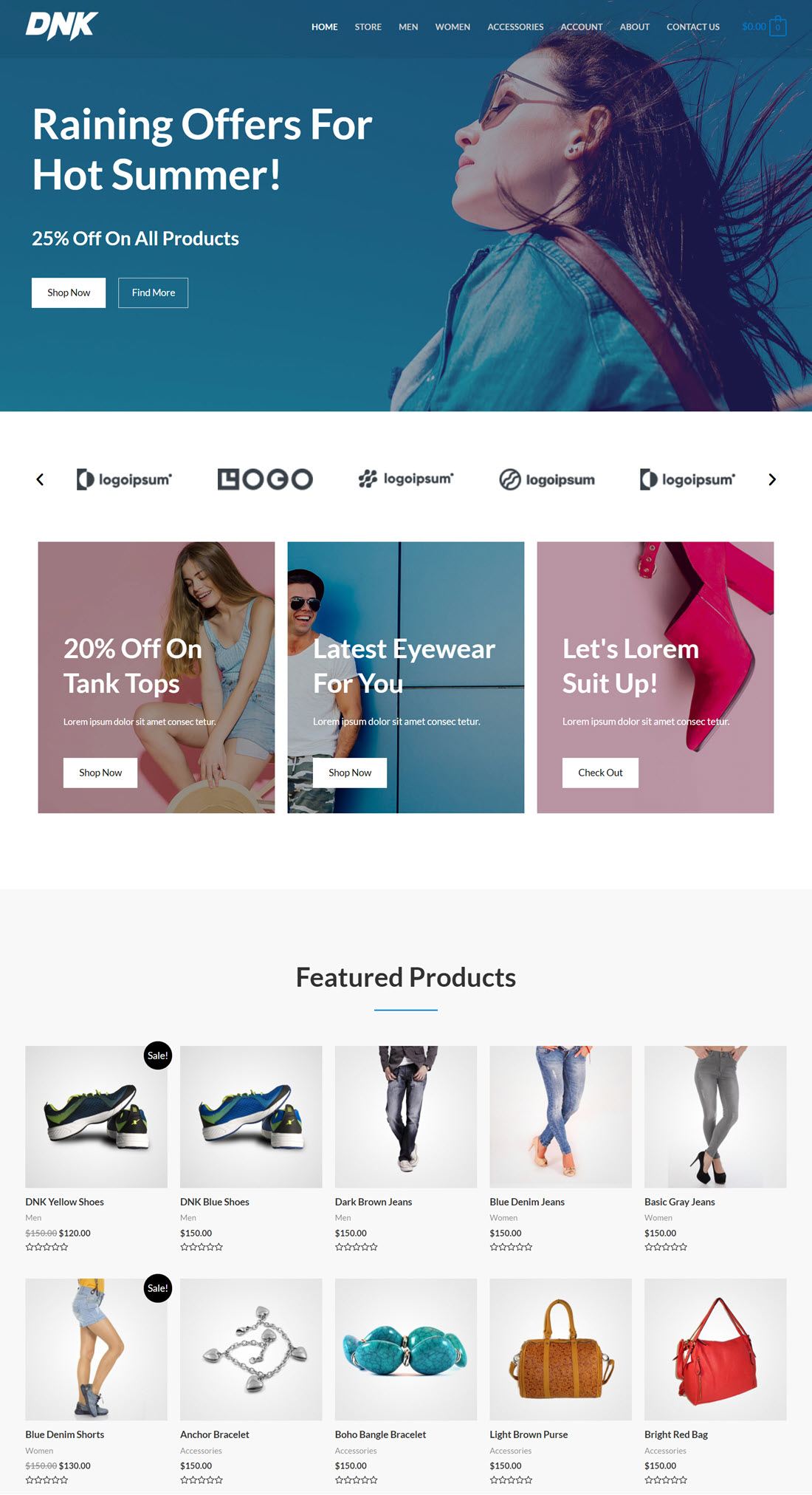 Price – Pro – $59/annually,  Essential – $207/annually,  Growth – $392/annually
5. OceanWP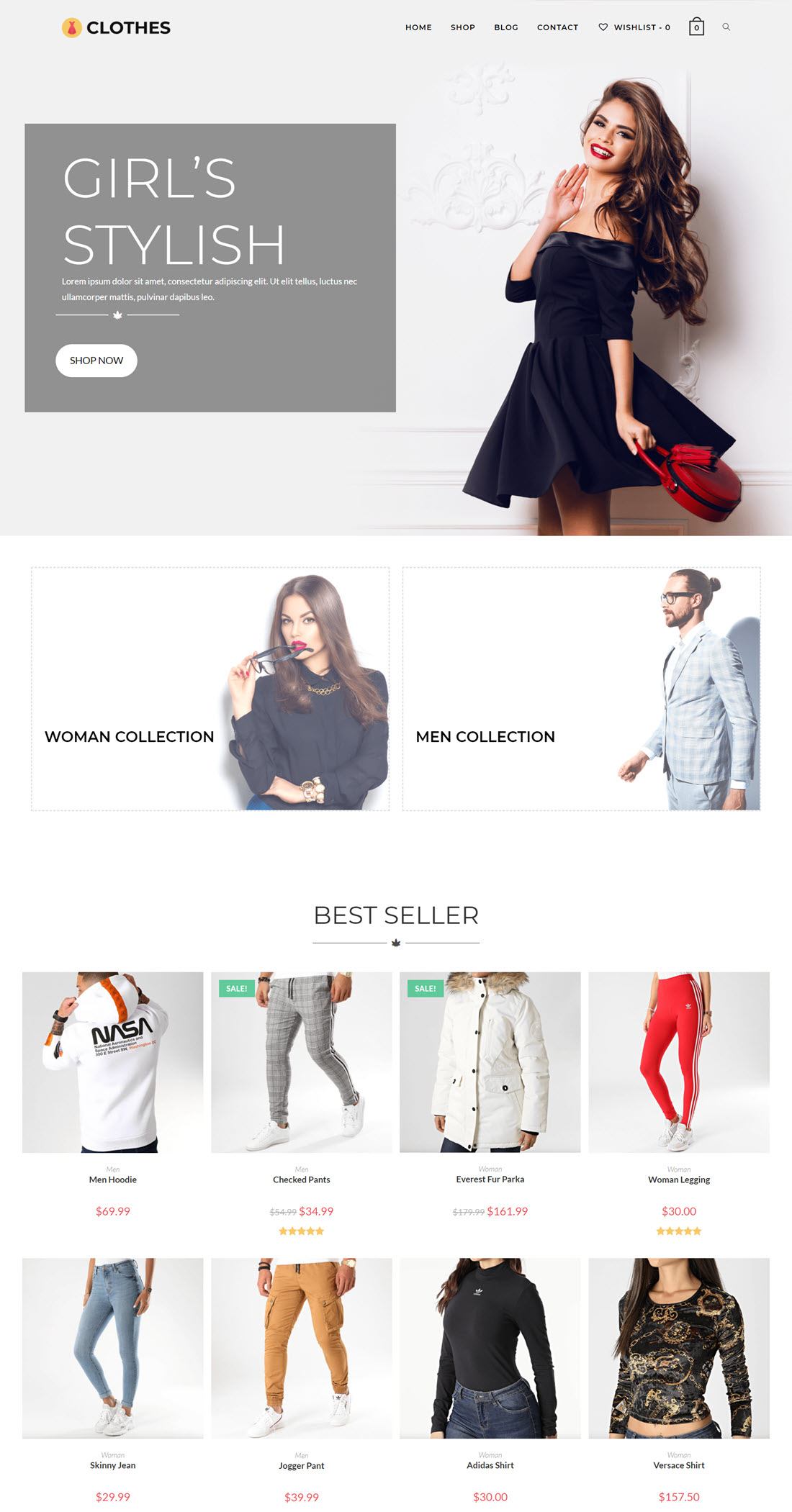 Price – Presonal – $29/annually (3 Site),  Busineess – $54/annually (6 Site),  Agency – $80/annually (50 Site)
6. Neve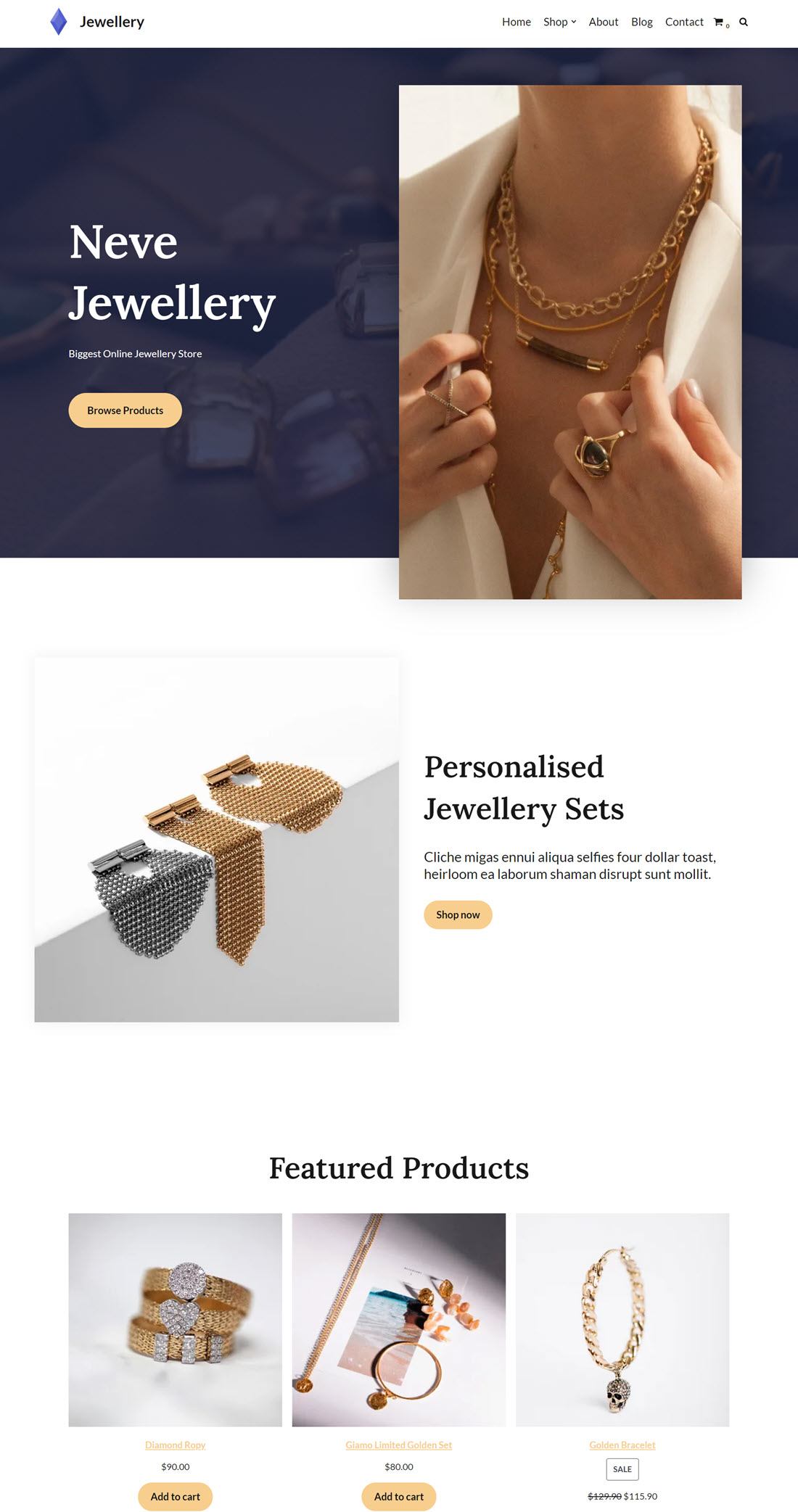 Price – Personal – $70/annually,  Business – $176/annually, Agency – $306/annually
7. Authority Pro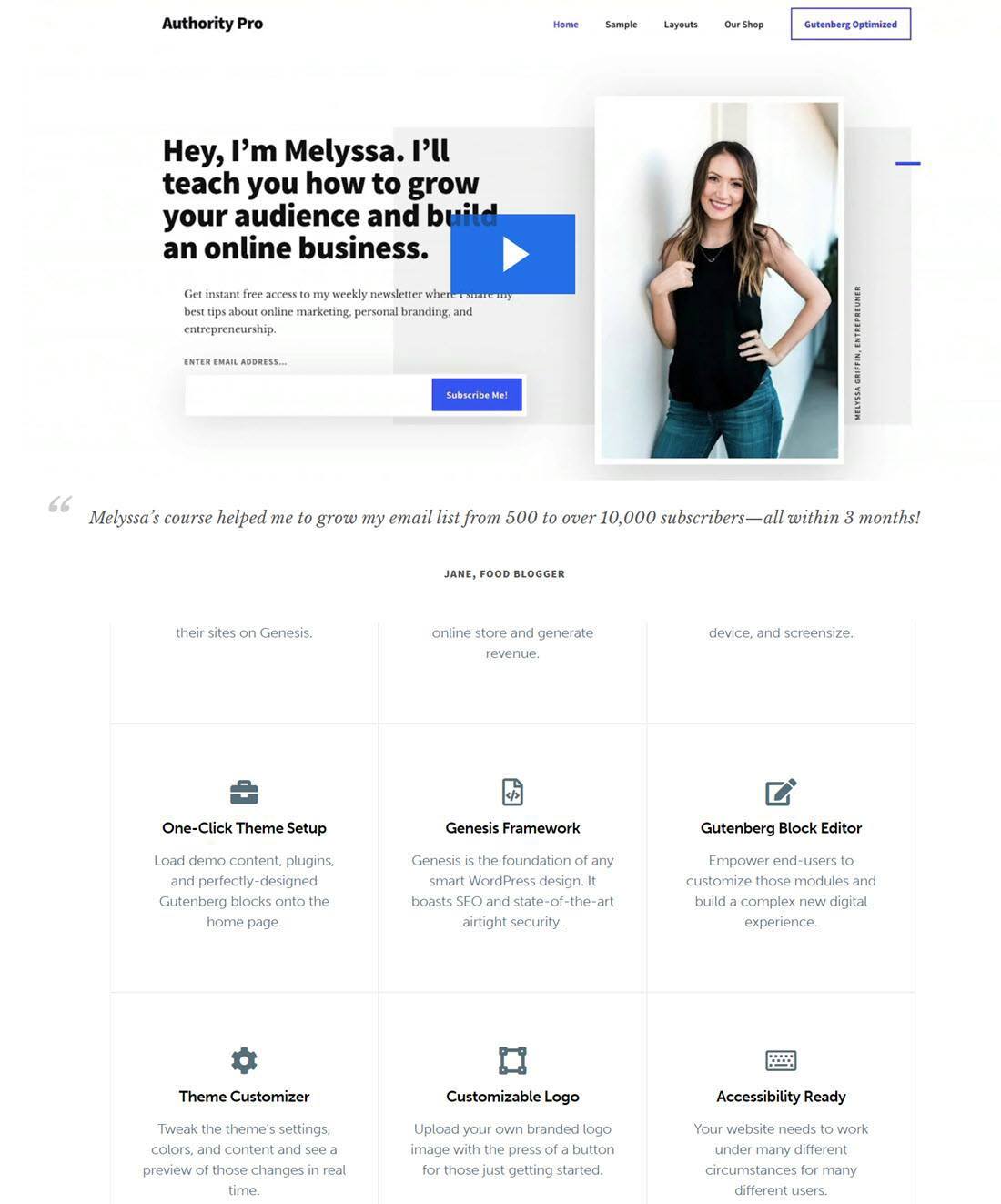 Price – Regular License – $360/annually (1 Site)
8. Løge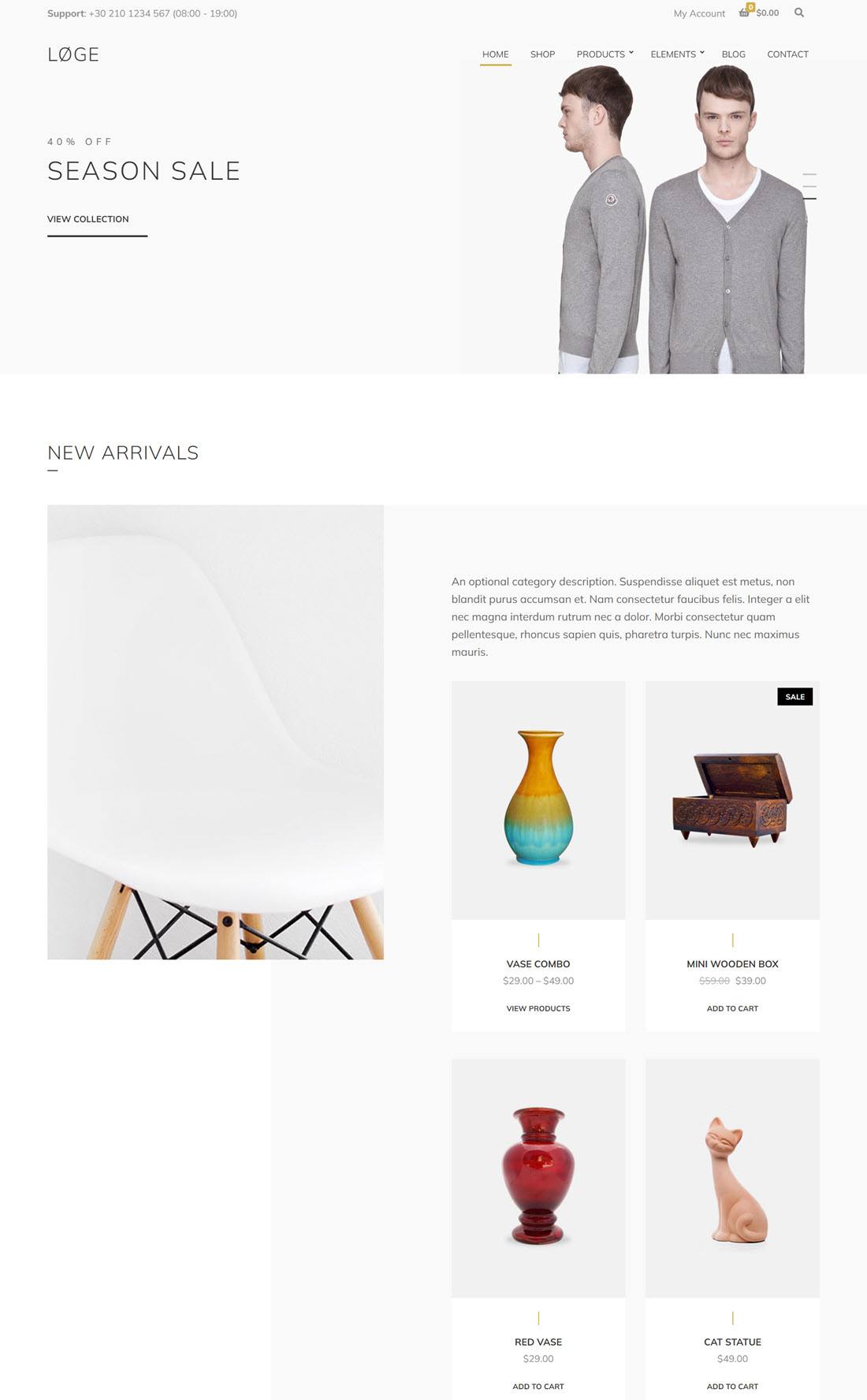 Price – Løge – $34/annually,  Standard – $48/annually,  Developer – $55/annually,  LifeTime – $174/OneTime
9. Neto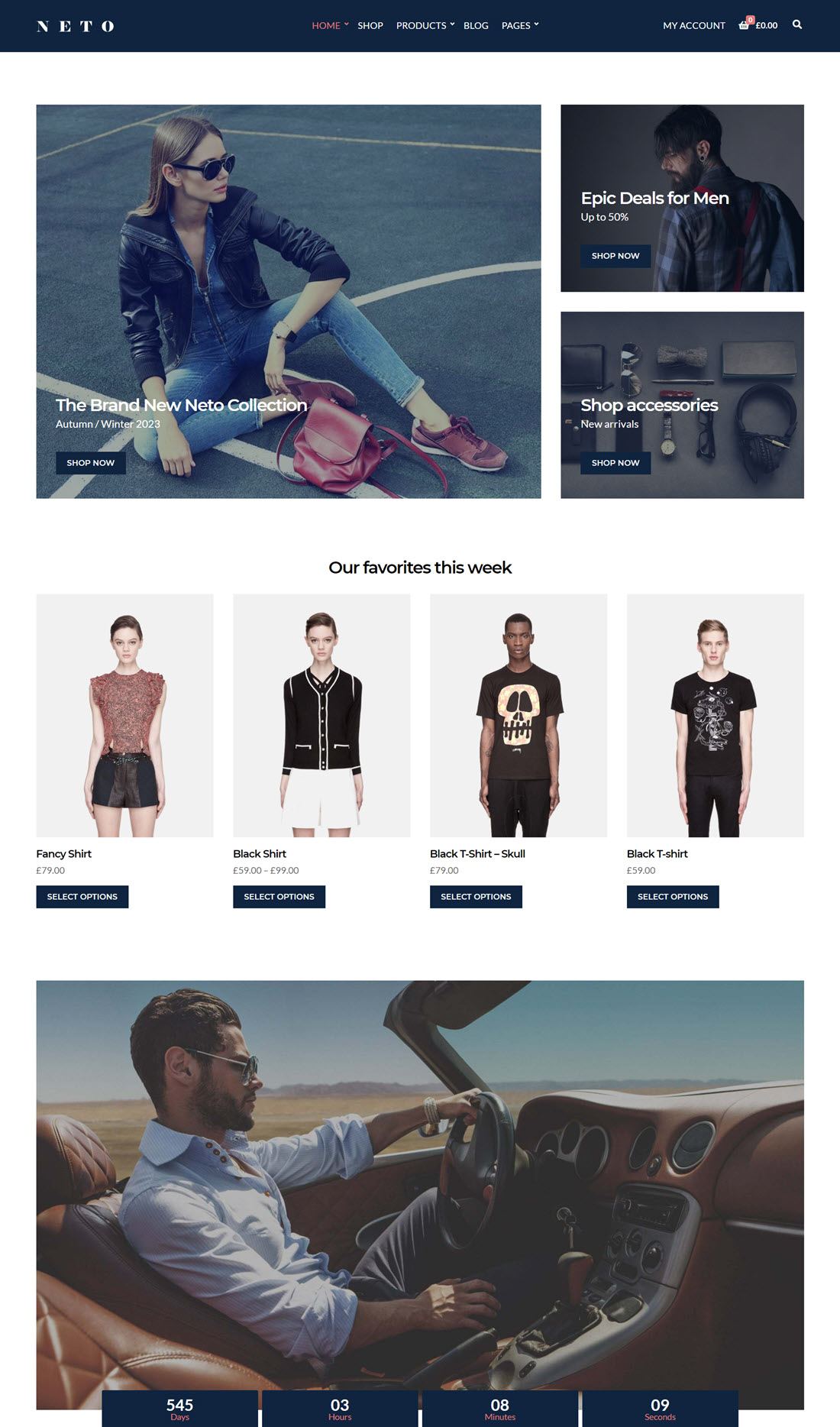 Neto is a Business-driven WP theme that has WooCommerce support, custom layouts, integrated theme builders viz. Divi, Elementor, Visual Composer, and Site origin.
The almighty Options Panel to host online stores for a business-like fashion and style, shoes and bags, and the vintage collection of the typewriter, case, pens, etc.
Price – Neto – $34/annually,  Standard – $48/annually,  Developer – $55/annually,  LifeTime – $174/OneTime
10. Inspiro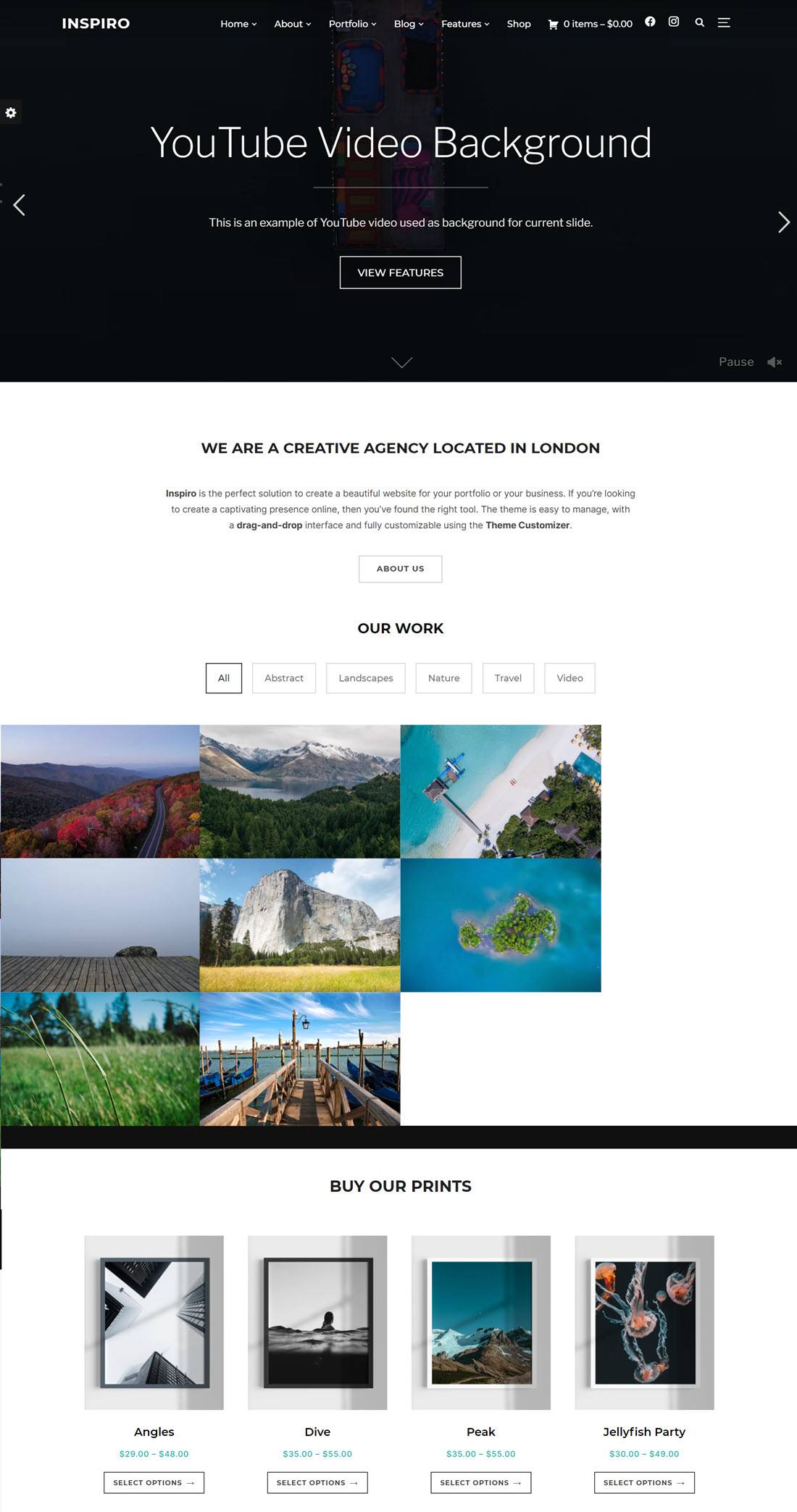 Price – Regular License – $79/annually
11. CyberChimps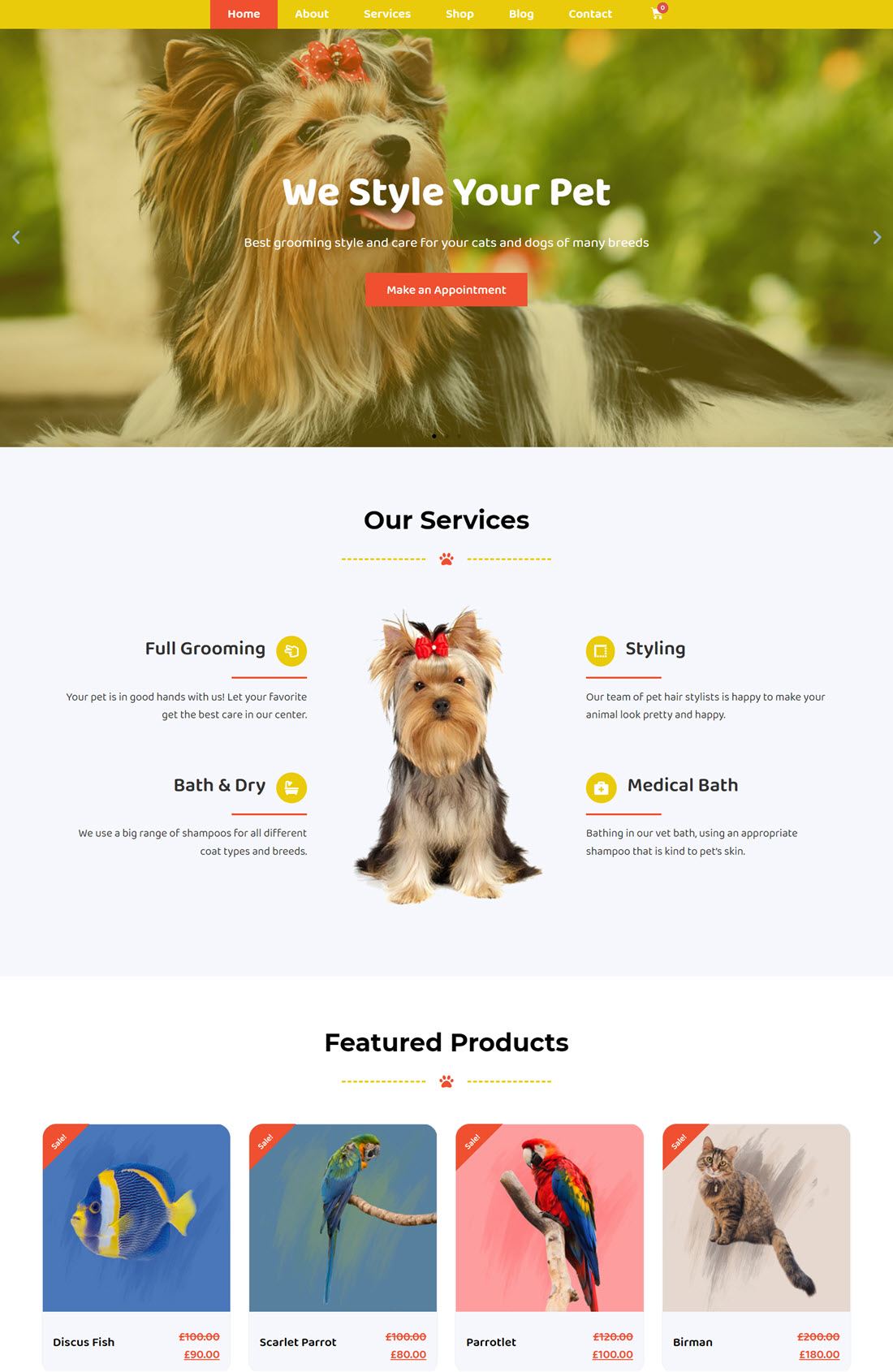 Price – Personal – $47/annually (1 Site),  Business – $67/annually (3 Site),  Pro – $97/annually (100 Site)
12. Flatsome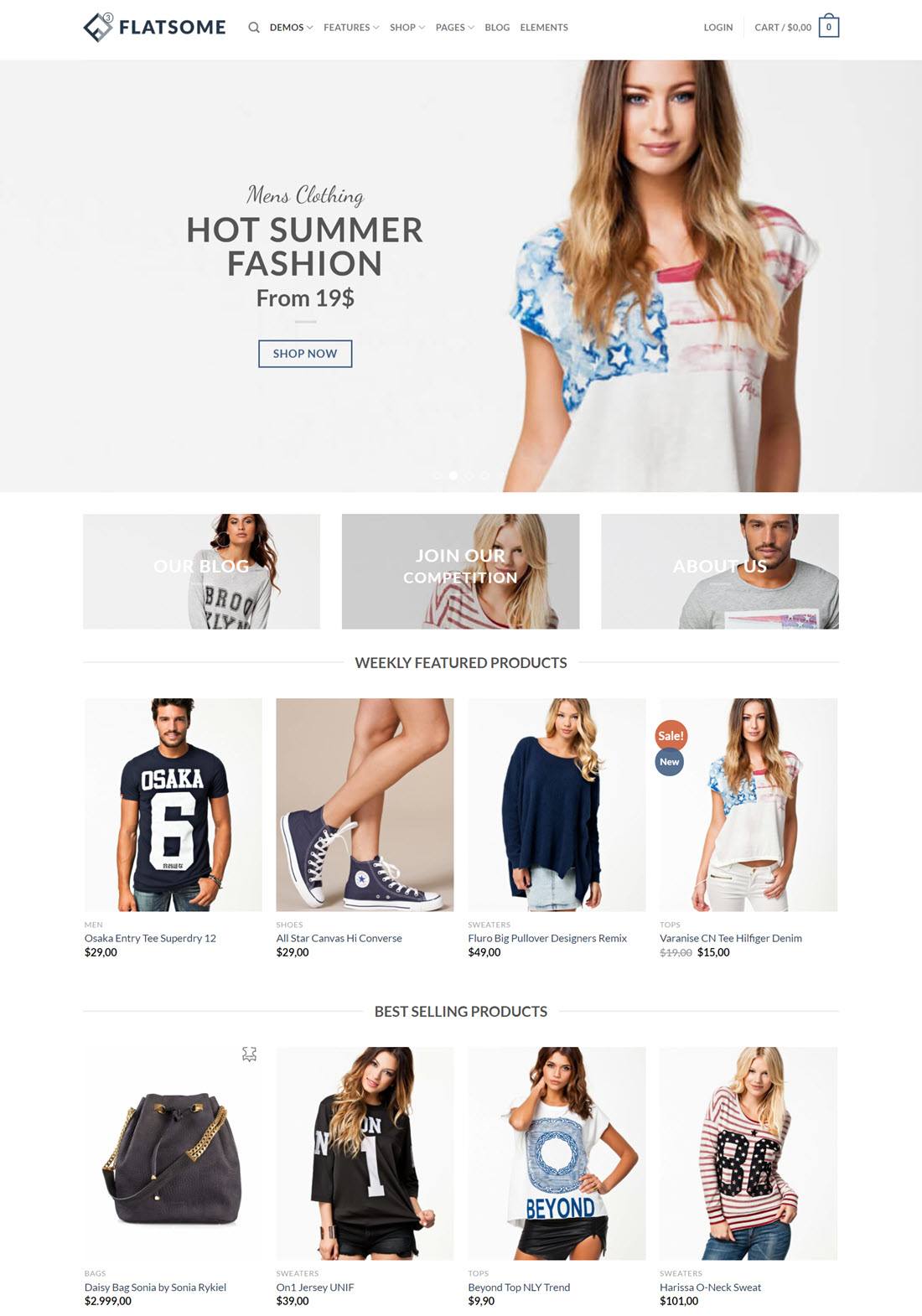 Flatsome is one of the top-selling WooCommerce themes and offers great potential and versatility to sell almost anything and everything. You can design online stores for corporates, home furnishings, travel & tour, fashion & jewelry, baby products, and whatnot.
The unique design of the theme makes it a perfect choice for every use and imparts a great users experience. The key functionalities are its Live Page Builder and vast element library. Besides the live theme option helps the visitors to narrow down their search to the desired products.
Price – Regular License – $59/annually (1 Site)
13. WoodMart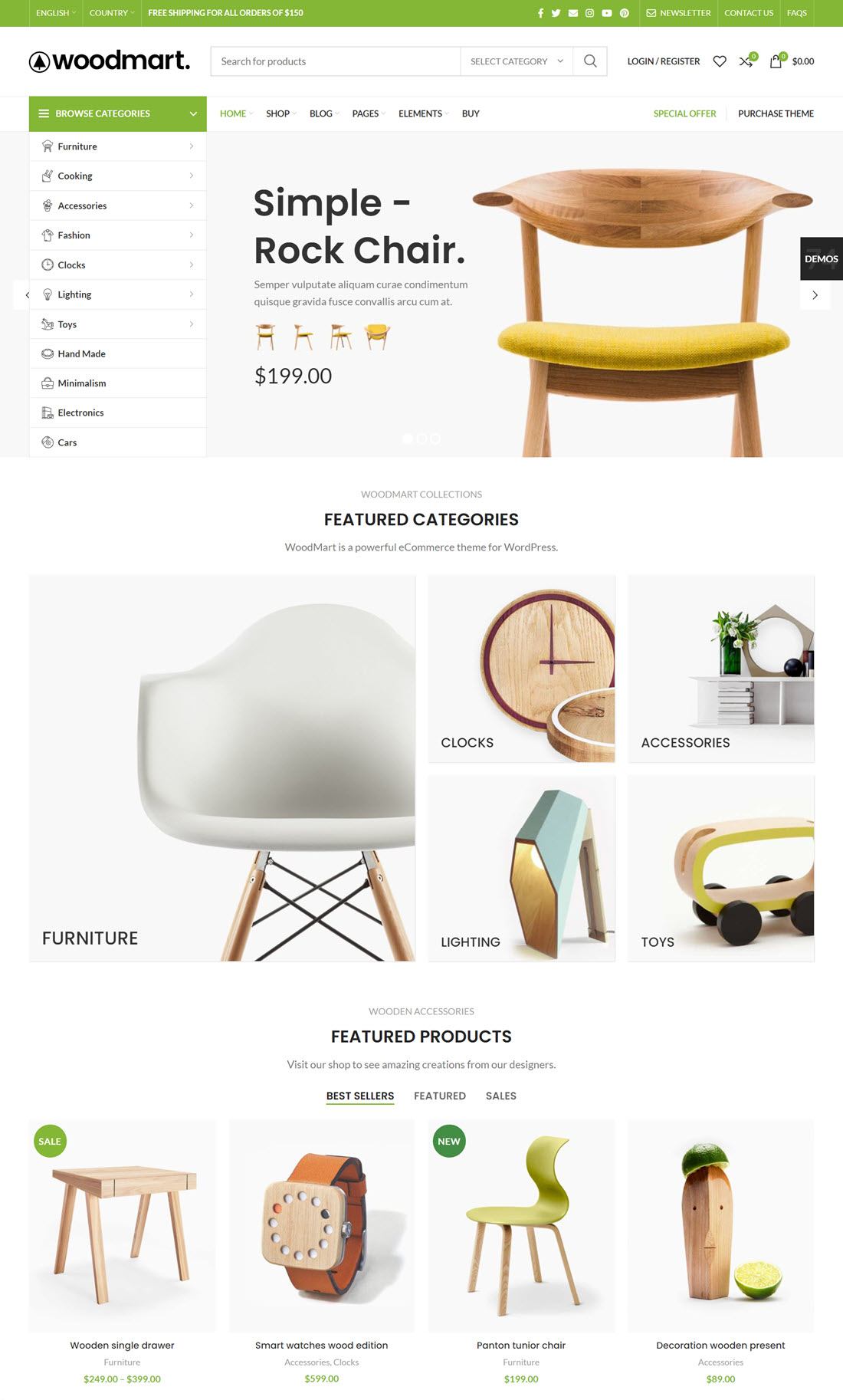 WoodMart is not a simple online store but a multipurpose Woocommerce theme that can design a versatile website for wooden furniture with numerous options of the sofa, sofa cum bed, beds, mattresses, cafe chair, armchair, ball chair, club chair; and other wooden items like wood edition watches, clock parallels, wooden decorative items and many more.
Price – Regular License – $59/annually (1 Site)
14. Porto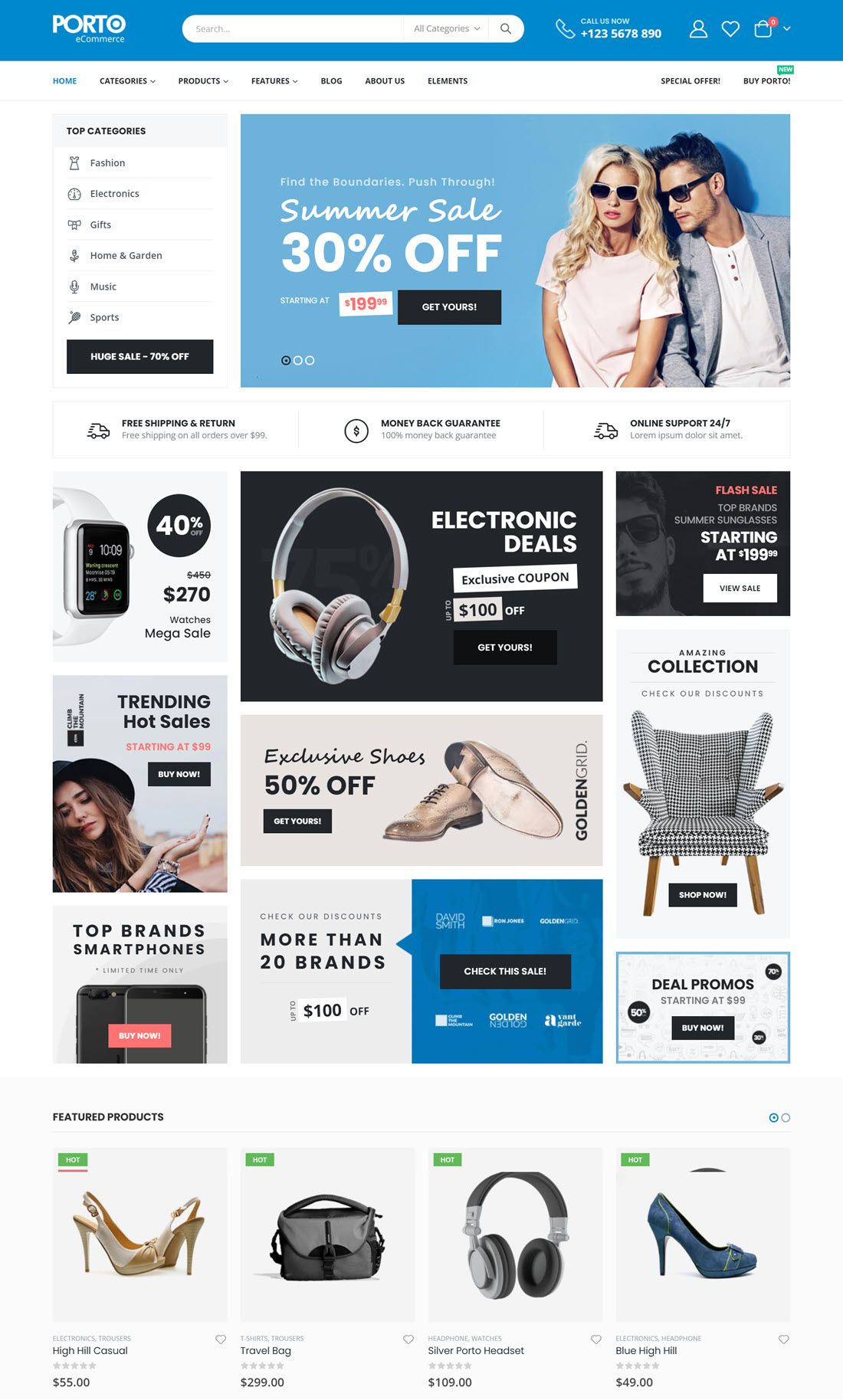 Porto is a multi-purpose theme ideal for any business and offers a top-notch site performance. It offers excellent WooCommerce features like Porto Optimizer to discard the unused options.
The theme has unlimited possibilities for construction companies, mobiles & computers, apparel & fashion, and many more.
Price – Regular License – $59/annually (1 Site)
15. Basel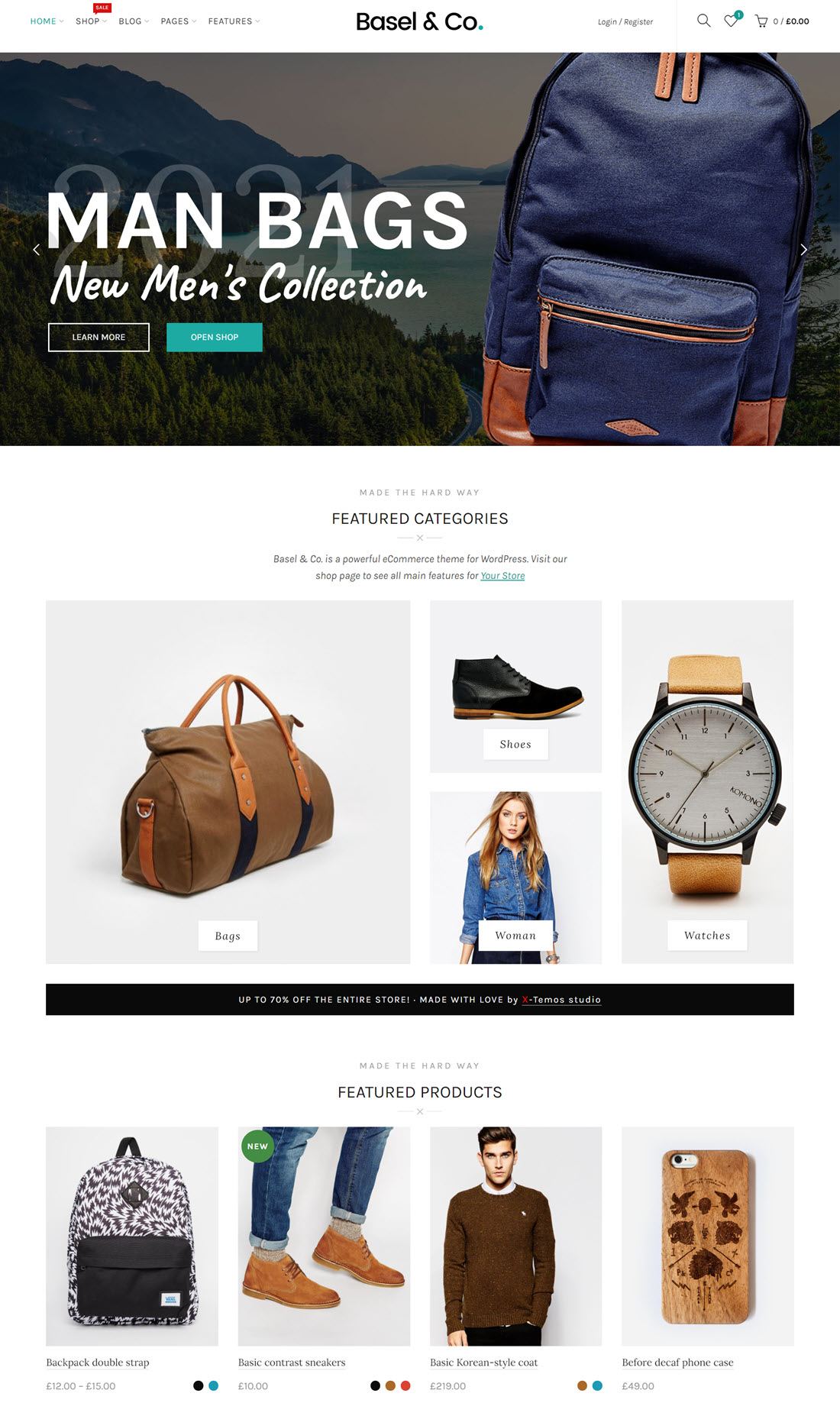 Basel is a trendy and AJAX responsive theme that has a minimalist design to build robust eCommerce websites for a variety of stores like cloth, furniture, accessories, electronics, flowers, etc.
The theme is suitable to create a powerful store that can be easily configured on any screen size with its premium sliders and theme settings.
Price – Regular License – $59/annually (1 Site)
16. XStore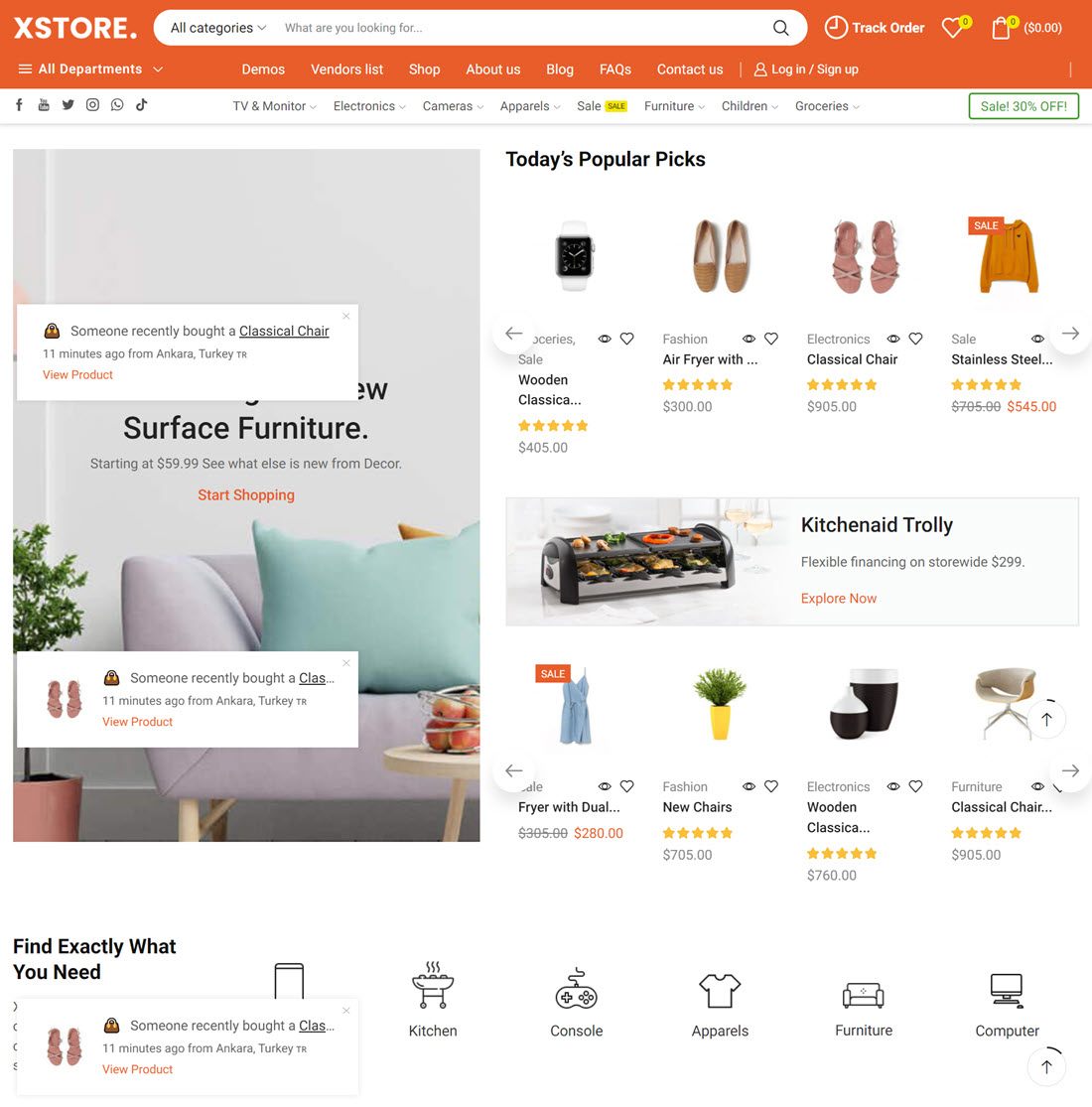 XStore is a multi-faceted and adaptable theme for web experts who want to set up competent online store websites, online wholesale websites, eCommerce proposals, and digital outlets.
The demo websites and page templates help to set up eCommerce websites across multiple niches in a seamless fashion.
Price – Regular License – $39/annually (1 Site)
17. Electro Electronics Store
Elementor compatible theme Electro Electronics Store has set new standards to set up home appliances and electronics online stores having versatile items like refrigerators, TV, PC, DVD/HDD recorders, headphones, malodor control gadgets, cameras, watches, and many more. The theme is based on the bootstrap framework.
Price – Regular License – $59/annually (1 Site)
18. Virtue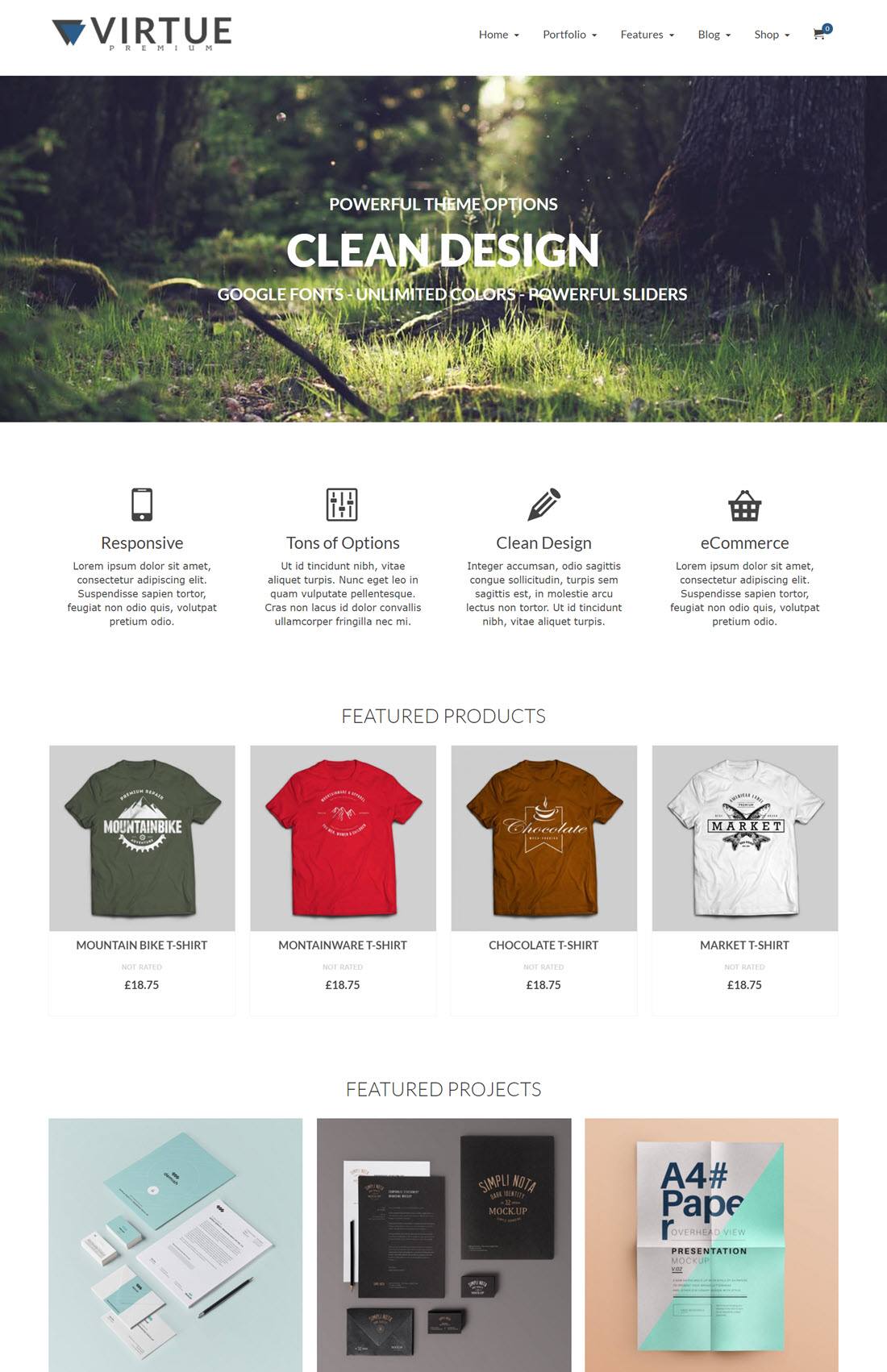 Price – Regular License – $75/annually
19. PremiumPress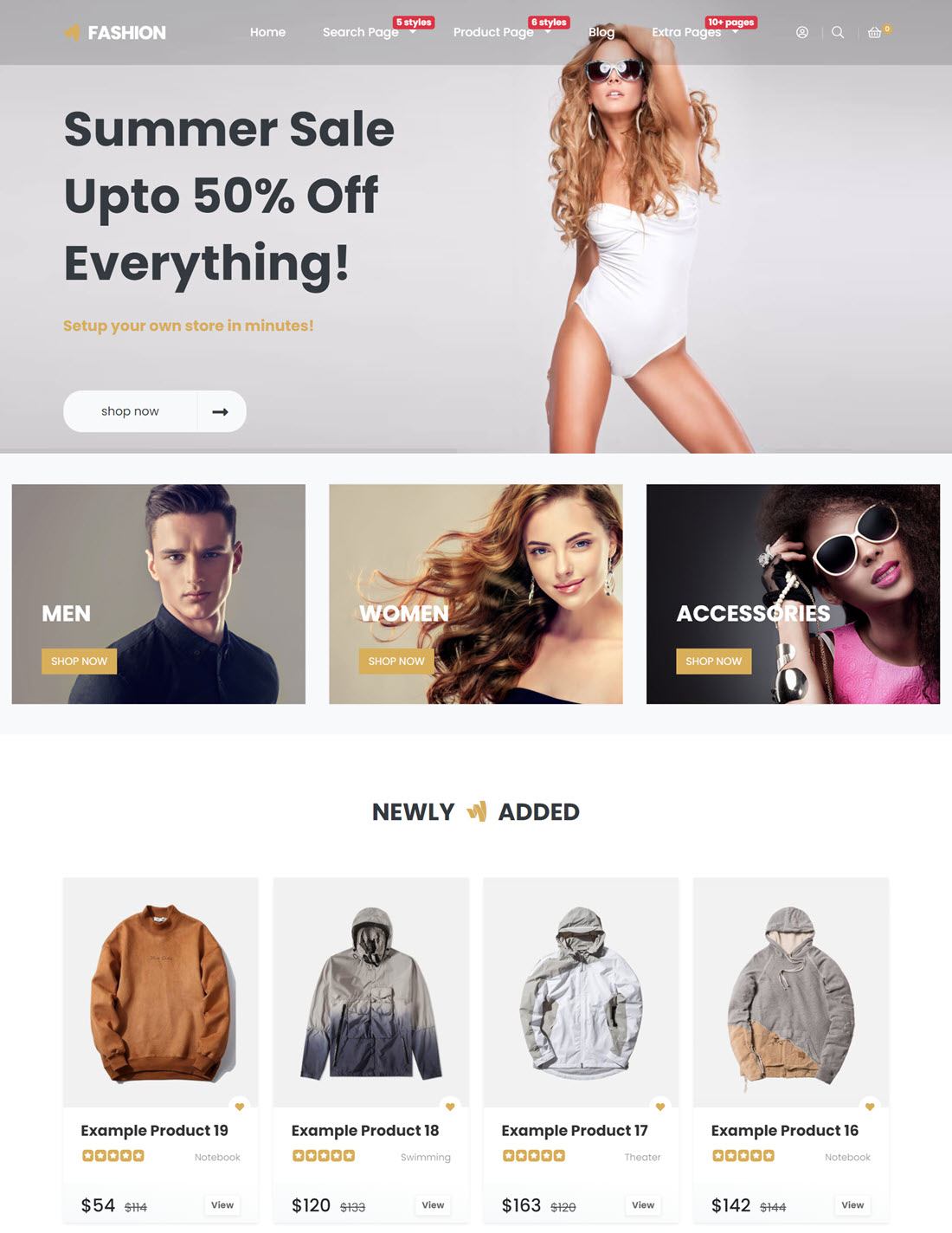 Price – User Licence – $30/annually (1 Site),  Extended Licence – $299/annually (Unlimited Site)
20. Monstroid2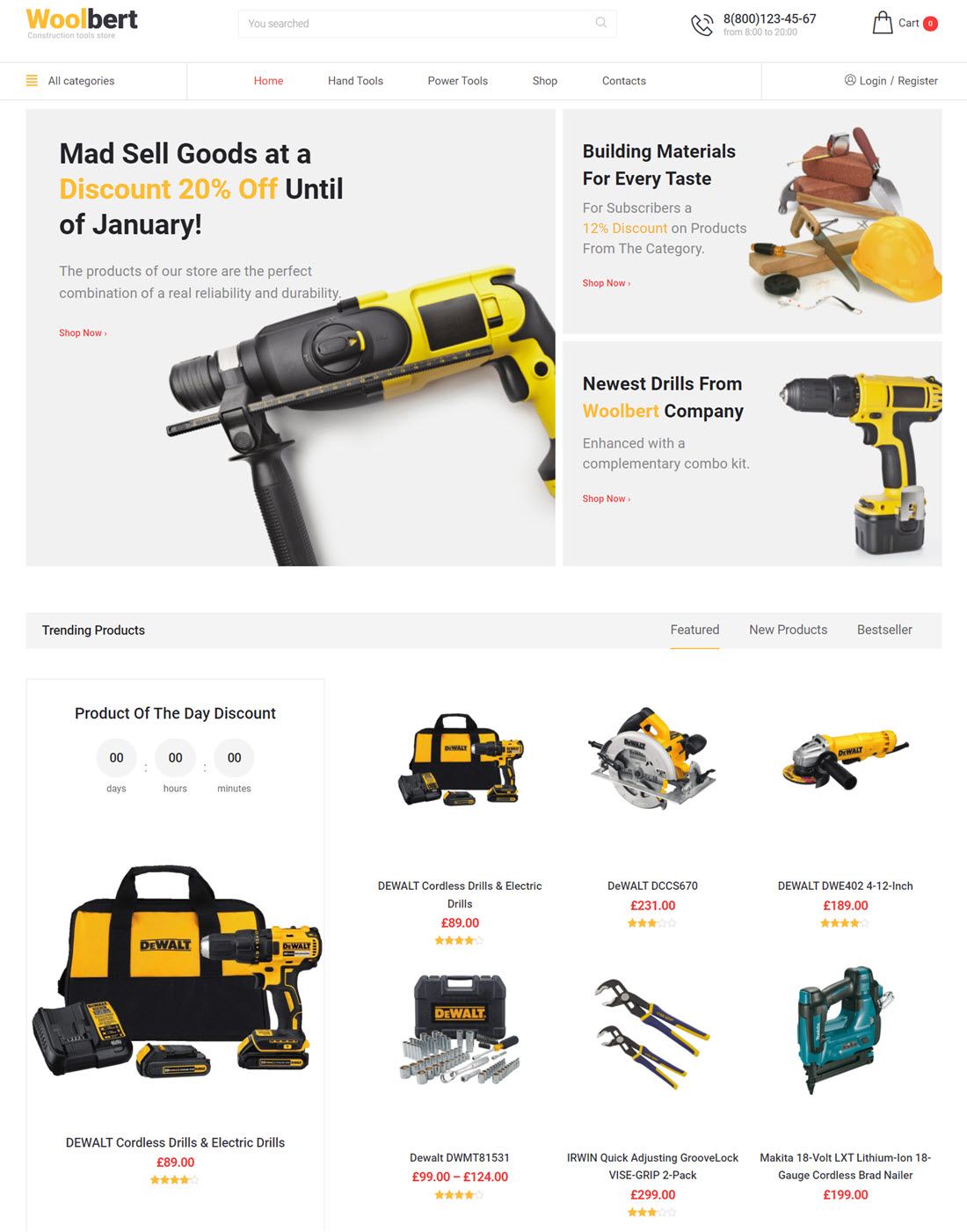 Monstroid2 has unique features like animations, thumb-nail flipping, and the site-wide call to action. It offers 2 layout options – boxed and wide.
Multishop theme can be used to create variable product stores for eBooks, downloadable digital photography, music, mobile and computers, fashion and apparel, etc. It can also integrate affiliate business.
Price – 1 Site – $76/annually,  5 Site – $145/annually
This minimalistic top-selling WooCommerce WordPress theme offers a unique navigation style to the web pages. Flatshop helps you create limitless categorized, multi-grid, or full-width product pages related to Electronics and Computers, Toys & Games, Fashion and Jewellery, and many more.
The product lightbox functionality allows the visitors to have a view of the product without leaving the page. The parallax scrolling and fly-in animations tools impart an elegant look to the page and the slide-out menu & cart maintain a neat look of the website.
Shopkeeper is a multipurpose eCommerce theme well crafted for shop owners and entrepreneurs. The theme is beautifully integrated with WooCommerce and designs online stores for fashion jewelry and apparel, essential oils, home furnishings, food, and beverage service via hassle-free and extensive documentation.
Marketo is a Multi-vendor WordPress eCommerce theme that is a one-stop solution for Electronics and Computers, Organic Food like honey, herbal tea, free-range eggs, etc, and Fashion accessories like watches, jackets, shades, etc. This responsive theme is  WC marketplace compatible and offers 9 unique homepages.
The first eCommerce template that comes with a product configuration plugin that carries on the triple task of configuring, create and selling almost anything online, from bikers crate items, motorcycle parts, bicycles, sneakers, headphones, sports sunglasses, handbags, apparel, and even MOBO products list is exhaustive.
Chromium is an auto parts theme that integrates Elementor, WooCommerce, and Revolution Slider as its key features.
The theme is a sturdy foundation for your auto parts websites that deals with items like Tyre, air pumps, car air compressor, headlights, dicky lifter, rubber mats, helmets, and many more items.
Biolife is a responsive and retina-ready theme that helps to set up the Biolife store with its 5+ homepage demos.
The demos are oriented towards organic and herbal products like fresh juices and beverages, beauty care, personal care, fruits, and vegetables- mushrooms, legumes, grains, etc. It also offers brand logo support.
The motor is a business-oriented WooCommerce theme ideal for dealers, mechanics, shops, and retailers.
A versatile theme to sell a range of products such as equipment, accessories, cars, motorcycles, quads, spare parts, snowmobiles, ATV, UTV features with drag and drop page builder, WooCommerce shop, and WOOF pro filter plugin.
Hanata is powered by WC Vendors, Dokan, and WC Marketplace. The theme offers more than 10 highly customizable homepage layouts.
It renders the setting up of online shops easily, for durable items like interior design, furniture, consumer electronics, appliances, and sporting goods.
GreenMart is an organic and food WooCommerce WordPress theme that can be considered the best place for an organic store.
An apt theme for planters, farmers, nursery and nature lovers who want to provide the best to their customers through its functional food & green medicine, and flower & plant store niche.
Cocco is a baby shop and kids store WordPress eCommerce themes that are well documented and easily customizable.
The theme is easily translatable and finds extensive use to create an online shop for kids & babies' clothing, toys, books & school, diapering, feeding & nursery, bath & skin, health & safety, gear & nursery, moms& maternity, and many other products.
EmallShop is a multi-purpose WooCommerce theme that offers 15+ homepage layouts with unlimited header and footer options and a rich color palette.
Its advanced five product page styles and Live search by SKU make it a good choice to set up online shop types like a general store, sport, mobile, furniture, beauty, kids, women, jewelry, vegetable, medical and organic.
Kalium is a multipurpose eCommerce theme that has a subtle yet impressive theme built for those who seek uniqueness for their websites.
A great option for artists and art lovers who want to sell handicrafts, handmade items, and homemade arts & crafts. The theme offers a lot of white space so that the beauty and the intricate art of the product get showcased.
Savoy the AJAX theme speaks elegance and the theme is built for high-class and expensive item-oriented online stores.
The quality and the competent theme are apt for classy stores that sell antique pieces, bespoke suits, prized corkscrew, signature perfumes, cuff-links, branded handbags, gold-silver-rhodium plated fountain pen, etc.
Blaszok believes that the two prerequisites for a converting web store are the design of the website and the image of the product.
The 70+ creative concepts of the theme can help build an eStore for creatives & agencies, businesses & finance, clothing, gems & jewelry, shoes, handbags, photography & portfolios, etc.
The AJAX powered minimal theme offers a lot of white space to showcase your product galleries on sale, hence a fast loading theme with great looks. the product quick view mode helps customers to get a better view of the items.
It has a WPBakery Page Builder plugin to create webshops for bakery, coffee brews, home furnishing, and many more.
Claue is a minimalistic Woocommerce theme focused primarily on fashion stores. The customers can select the products based on variations like color, size, and then get a view of the beautiful product galleries.
It offers a smooth browsing experience and Lookbook collection to offer you the best of fashion and outfits through the catalog and magazine view.
This responsive theme is specifically designed for bike stores. The theme is fully focused on selling bicycles and their parts – pedals, frames, handlebars, forks, freewheel, etc.
However, it offers a range of benefits and can be extended for other online businesses like fashion, jewelry, watches, etc. It can convert your website into a sales machine.
Eva offers a lot of core functionalities without bombarding you with options. It imparts a smooth users experience through its advanced search bar.
It is designed to serve a lot of eCommerce websites like arts & crafts, gifts & specialty, health & beauty, home & garden, fashion & jewelry, and many more.
This theme can have your eCommerce website up and running in no time and hence a profit-oriented WC theme. It offers a varied range of demo contents, 12 homepage styles, and multiple layout options.
The feature-packed theme is a good choice for interior and decor such as furniture, wall hangings, trendy table clocks, lampshades, the list is endless.
North is a neat and contemporary theme that gives 4 unique shopping themes to set up your online store. The theme can be easily set up by Elite power and elite support of the Fuel Theme.
A quick shop is integrated at the sidebar for instant conversions. North can be used to design stores for season wear, watches, fashion accessories, etc.
Atelier is designed to impart a seamless experience while creating an online shop both for the beginners and the experienced.
The readymade 10+ store demos and 200 pre-designed templates give a wonderful advantage to create a store for any business category and scale i.e. from automobile to fountain pens and gadgets to flower shops.
Bazar Shop is a dual faceted multipurpose woocommerce theme that deals with both buying and selling. With its documentation and intuitive demos, you can design an amazing page with widgetized social media exposure.
It offers about 36 demos related to toys, organic supermarkets, marketplace demo for furniture, clothing, gadgets, gift shops, and many more.
StoreBox is a premium eCommerce theme that is created by Templatic and oriented towards retail business. The theme effectively hosts websites related to clothing goods like sweatshirts, jackets, gowns, T-shirts, workout outfits, gym-wear, swimwear, and other fashion apparel.
The theme integrates multiple payment gateways with auto-shipping rate-fixing functionality.
The storefront offers an excellent platform to design WooCommerce integrated website. The theme has a great uptime which is the prime requirement of any WooCommerce site.
Other features are a reliable grid system, SEO optimization, and a neat design to suit your brand. It can host farm products, stationery and gift product, holiday homes, pet shops, etc.
A supportive theme for all categories of products with precise animations polishes parallax and video ribbons.
ShopIsle Pro is a graceful theme to create websites for classy, unique, vintage products and antique decor items with its history and origin well explained. A very impressive theme altogether.
The Woostroid theme is compatible with WC Vendors, WC Vendors Pro, Dokan & WC Marketplace. The tech market is an organics, glasses, shoes, electronics, fashion & affiliates theme that provides 7 unique shop demos, 2 landing pages, and 8 different home page styles using the WooZone plugin.
Chocolate – Cake Store is a business-oriented and fast loading theme by diversion free check-out option and minifying its style sheet respectively. Beautiful layouts can be created using Elementor.
The theme has a "mobile-first" approach and includes single product FOMOs to create an online bakery store website.
Tech Store is crafted with immense expertise and plenty of resources and functionality in mind.
Customized layouts, selected Google Fonts and Mega Menu are great for fast loading eCommerce stores to cater to all categories such as home decors, natural & live plants, handpicked furniture, bathroom fittings, and many more.
The Bonbon – Baby & Kids Store theme is an amazing theme that has been designed to showcase your products in the best way possible. Products, popular and limited editions can be featured on the homepage by the use of content blocks.
The shopping theme can be used for varied online business of kids-related products like diapers, school products, born baby products, pants, shirts, etc.
The theme Oxygen is built specifically for online shops and the theme options panel offers great scope for customization.
The WPBakery Page Builder along with 4 header types, typography, and toggle shop creates an amazing online store for selling anything related to fashion and apparel for both men and women.
Donnie gives you a cutting edge to create a new era eCommerce website exclusively designed for affiliates, affiliate marketing, multi-vendor, and drop shopping websites powered by Dokan.
A wide range of product categories like baby, kids &toys, Consumer electronics, jewelry and watches, phones & accessories, and many more can be covered by the theme.