11 Best Live Chat Plugins for WordPress 2023
Are you planning to add Live Chat Plugins to your WordPress website? Private chat plugins are perfect for connecting your website visitors to you. Don't you think it isn't the best option to increase your sale?

So many people have lots of queries before they buy any product. So if you will provide them private chat room, it will be much easier for you to convince your customers about your products. However, if you want, you can use the Fomo marketing plugin as the best way to increase sales. And be frank, none of the software or plugin is more successful than the chat option.
Why do you need a Live Chat Plugin?
If your blogs are business-oriented, and you sell either products or services, your foremost priority should be to build up a loyal customer group. The nerve of marketing a specific blog is when you can provide a personal touch to the customers, which means an instant response to their queries, smoothing the frictional point where the customer might have abandoned the site and creating a suitable scenario encouraging the prospects to join the buyer's community. And, certainly incorporating a Live Chat plugin will be a win-win situation that fulfils all the criteria. Using these plugins can also collect leads that help grow your business.
There are many Live Chat Plugins available out there. In our blog, we sort 7 Best Live Chat Software Plugins. I hope this helps you to choose the one for you are as follows:
1. LiveChat

LiveChat provides an arranged platform to establish a fast and reliable communication system between visitors and admins. A lightweight and intuitively designed WordPress extension lets you make a strong connection among your visitors and customers. Availability of quick response on the arising questions of your visitors on the website ensures trust and convert them into reliable and regular customer thereon. An easy-to-use plugin that anyone can easily set up the entire system with just a few clicks. LiveChat enables you to send automatic chat invitations to your visitors as soon as they come to your website and assist them in navigating quickly all through the website.
LiveChat Contains Key Features As Listed Below –
Engage Visitors – Enables you to track your customers easily with a browsing overview and let you send chat invitation quickly to keep them on your site for a better experience.
Anytime Availability – Allow your customers to communicate with our expert anytime for any queries and solve those shortly with actions while availing such facility on-site.
Analyze Performance – Make sure your customers get ever required service throughout the shopping on your site and ask them for native review with LiveChat after any purchase.
Total number of users – 30,000+
Price – Starter – $192/annually,  Team – $396/annually,  Business – $600/annually
Screenshot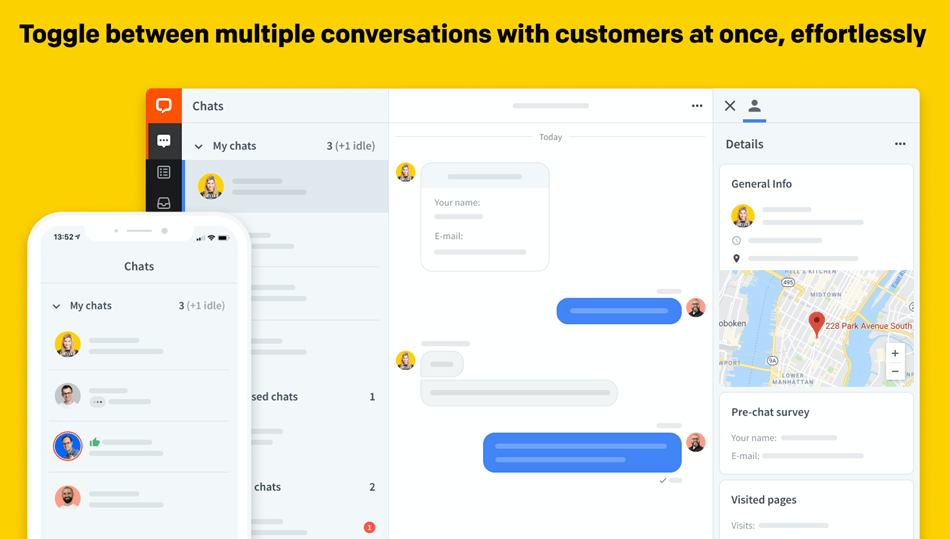 2. Zendesk Live Chat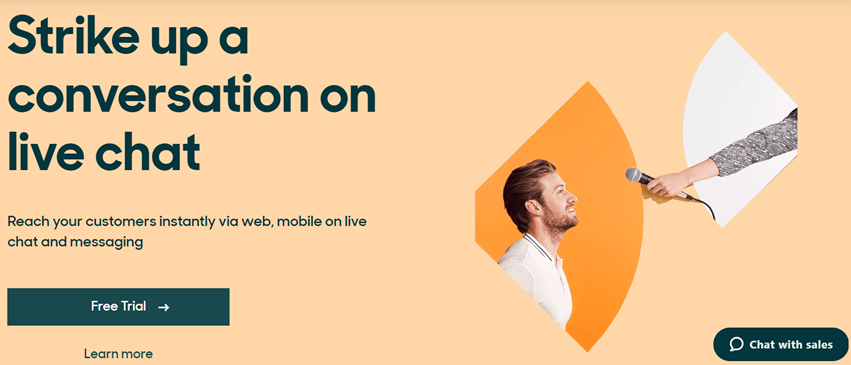 Zendesk is so elegantly integrated with lots of live chat features that assist your website in getting organic traffic and customers effortlessly. Enable this fantastic extension to provide a better user experience to your visitors and make them satisfied customers so quickly. Although, contact your visitors so fast by tracking them from browsing. Send valuable emails and responses to the queries that assure visitors about your service. Moreover, Zendesk holds the chat history available anytime to your audience. Supports accessibility of the web and social channels on every device, either mobile or other accessories.
Elementary Features –
Chat Access – Easily access chat either on-site or other social media channels in an automated system which can be configured text according to the necessity of the website.
Customize Text – Design the quick chat replies while customizing the answer, style, colour, and font you want to display on your site. Modify almost everything to present your live chat experience nicely among the audience.
Analytical Dashboard – Analyze every effect your live Chat makes while communicating with the audience and improve anything necessary for betterment.
Integrate Activities – Access automatic live chat on different channels that are available widely and associated with your website from the single platform of Zendesk. Integrate the entire chat experience and manage the same in less time.
Price – Suite Team – $588/annually,  Suite Growth – $948/annually,  Suite Professional – $1188/annually
Screenshot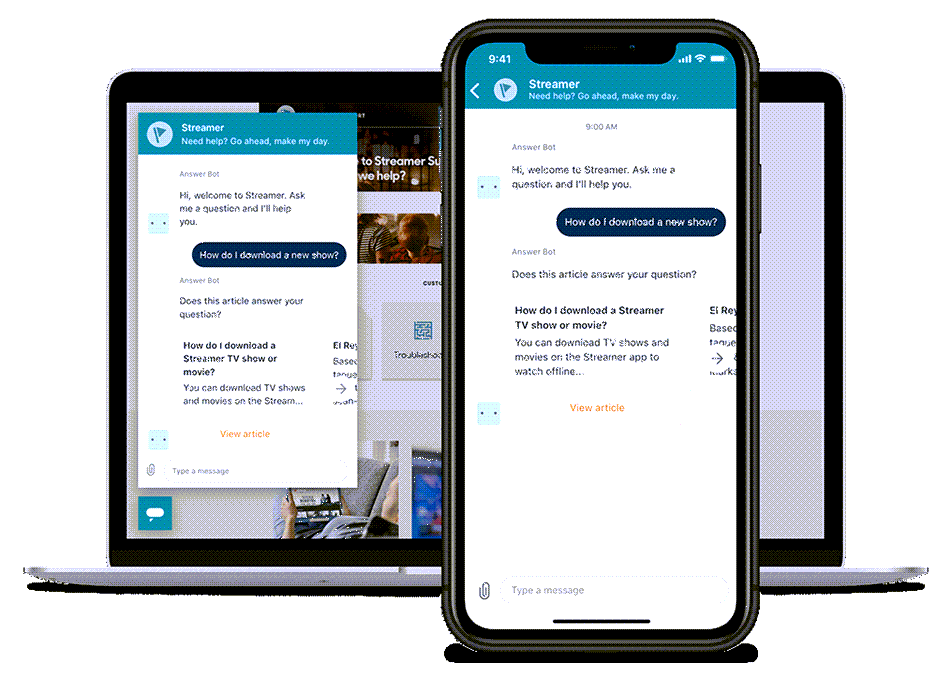 3. Tidio Live Chat

Tidio enables you to establish a secure and more effective communication platform that makes your site more engaging. A nicely designated live chat extension assures quick replies to your visitors and effortlessly converts them into reliable customers. Answer the frequently asked questions while not taking a long time to reply. Prompt responses make sure your visitors are of service without considering too much. Boost traffic and sales organically while accessing the best chat response in less than a minute. You instantly keep in touch with your customers and visitors, enhancing their experience on the site. Either on-site tackle queries or email response, settle down everything in less time with Tidio – A Complete Live Chat Solution.
Elementary Features Presented By Tido As Listed Below –
Response Promptly – This eliminates the risk of losing visitors by the late response of emails and queries. Enable Tido on your site and send quick responses to your visitors to assure them.
Customer Conversion – Let you quickly satisfy your visitors by the prompt response and keep them engaged on your site while making contact through Chat and email. So, visitors ultimately becomes your customer who continues their future shopping thereby.
Analyze and Track – Track the upcoming visitors through an automatic analyzing system and start your conversation so quickly that let them navigate thoroughly.
Price – Mailing – $120/annually, Comminicator – $216/annually, Chatbots – $216/annually
Screenshot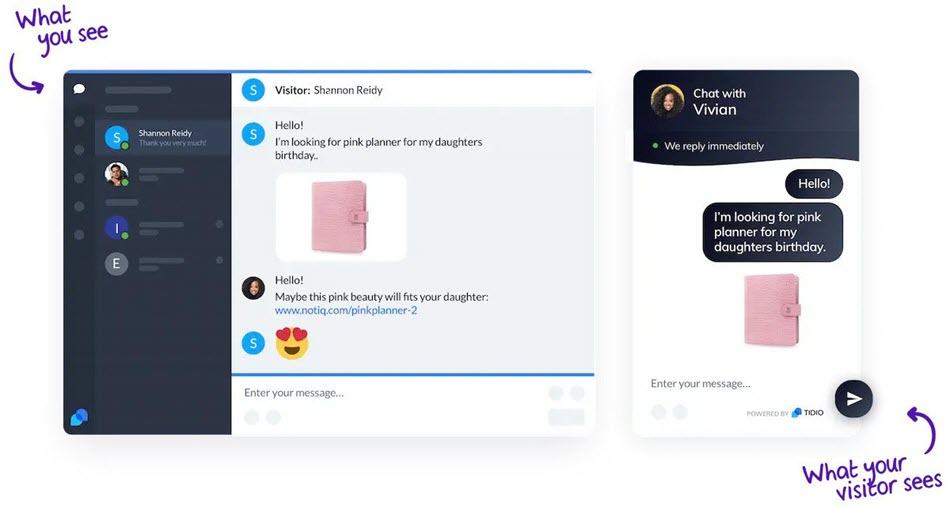 4. Gist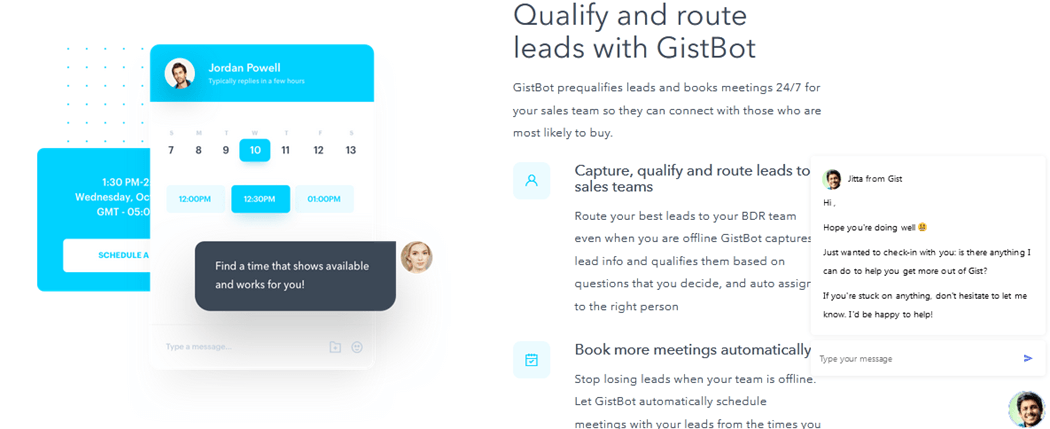 Gist Is one of the best chat plugins for WordPress that allows you to provide your users with a seamless and everlasting experience on your website. It will enable you to enable live Chat on your website. Thus, helping you provide World-class support to your customers. It eventually allows you to foster your relationship with your customers and grow your business. Using Gist, you can automate your marketing campaigns, hear your customers' valuable feedback, and provide top-notch support features.
Features
Gist allows you to enable super-powered live chats, a unified support dashboard, lightweight video chats, and a super-efficient help centre on your website.
It also enables you to automate your marketing efforts by building dynamic customer segments, quickly profiling incoming leads, and creating custom behavioural funnels.
You can also hear valuable feedback from your customers by launching in-app surveys for instant feedback, evaluating your net promoter score, discovering the areas of improvement, and bridging the gaps.
It also enables you to run successful email marketing campaigns on your website with an 1100% Delivery rate. It comes with built-in templates, or you can even create your email templates.
It allows you to view all your customers' information in one place. You can even check your customers' timelines to understand their journey on your website.
Price – Free Forever – $0/mo 2 support seats,  Pro – $29/mo 5 support seats,  Premium – $99 /mo
Screenshot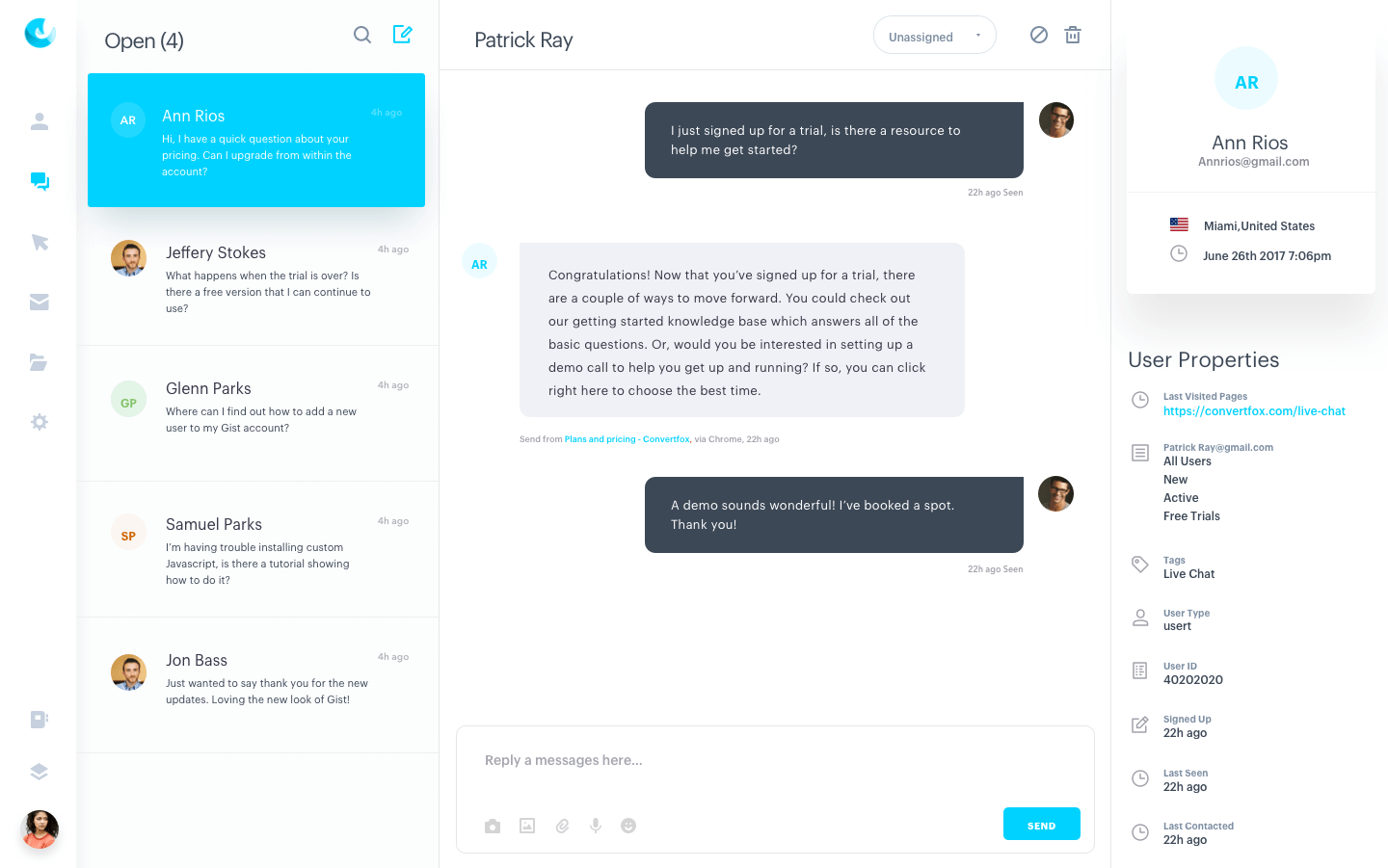 5. Sendinblue Chat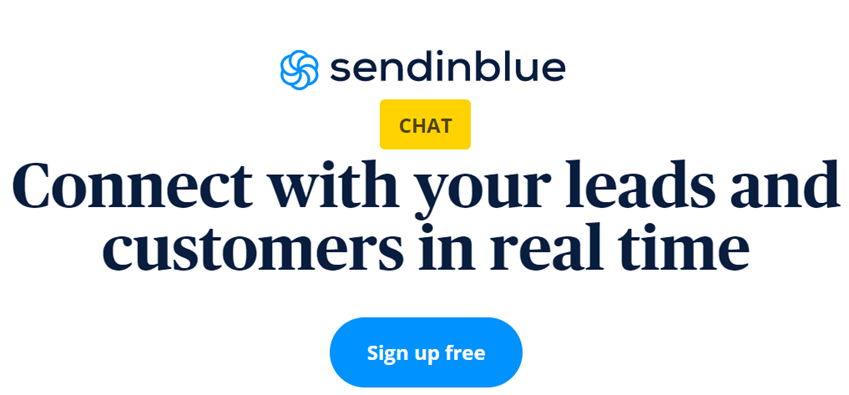 Sendinblue is a seamlessly integrated Plugin that assists websites in managing communication among audiences and improving the user experience. Allow visitors and customers quick response of queries which makes them on your site to shop more. Although, connect them so promptly for any relevant assistance at the exact time whenever they required. Support multi-device accessibility that eases communication anywhere and anytime to avoid the loss of interest of your customers and visitors. Boost the converting ratio by providing fast and reliable email, text, and social media presence in real-time.
Key Features of Sendinblue –
Design Chatbox – Let you design the chatbox that presentably matches your business pursuits so well. Just select any from the ready-made available templates and modify colour, font, text, answers, etc., as much as you require.
Real-time Communication – Track your audience's activity and see the location exactly wherever they are on your website to assist their navigation via communication within less time.
Expert Availability – Make sure an agent is available to reply and continue communicating with the audience well on the backend. Solve the queries shortly and engage them on-site to avoid misleading and elsewhere.
Price – Chat Available With _ Lite – $21/Month,  Premium – $53/Month
Screenshot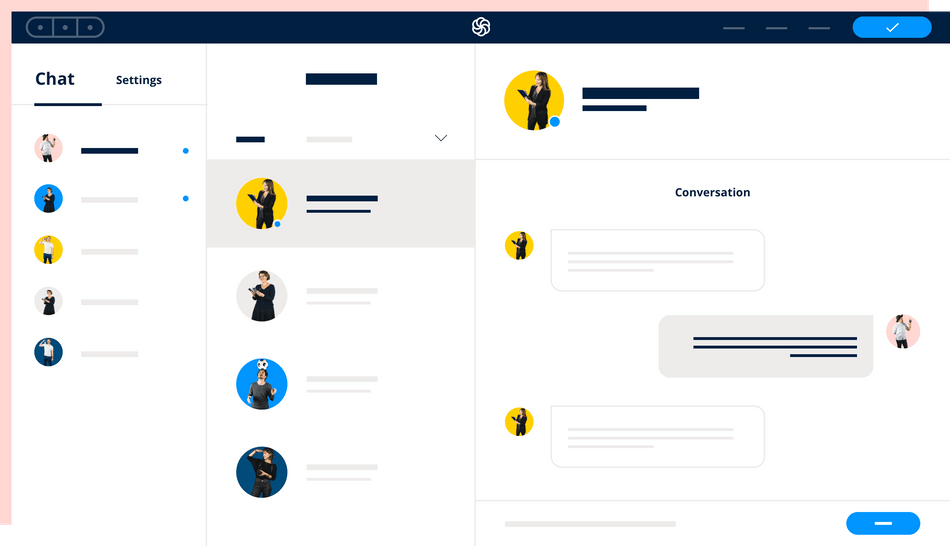 6. Formilla Live Chat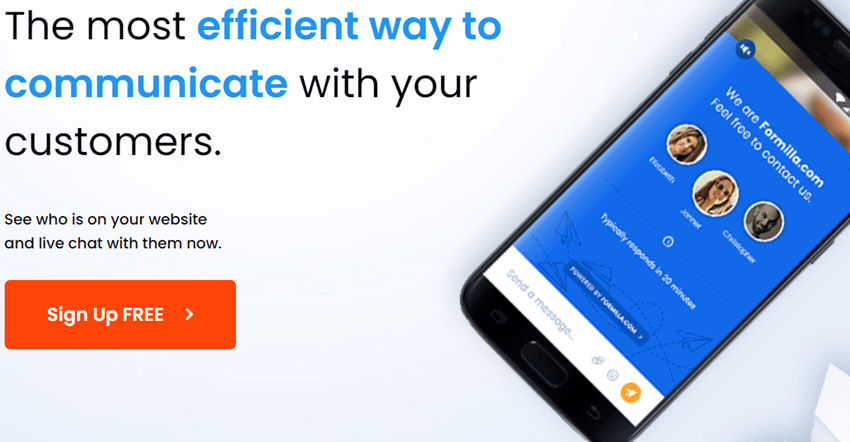 Formilla Live Chat Software lets you support your visitors and customers very well with fast communication real-time chat. Ensure your users a great experience while getting instant replies via email, text, and other social channels. Integrate the entire communication system hassle-free to streamline the better engagement and conversion ratio. Track the visiting time and more of your visitors and then assist automated chats in making their surfing experience convenient. Convert such visitors into reliable customers for future shopping throughout your website.
Why is Formilla Live Chat Software The Best One For You?
Provides you real-time chat alternative as any visitors get into your website to assist and navigate them easily.
Monitor the visitors' experience to improve any hassle required on your website.
Easily access with any device such as mobile, desktop, laptop, etc., to respond so quickly from anywhere without awaiting your visitors or customers.
Design the chatbot according to the requirement of your site by customizing the available templates so efficiently and promptly.
Combine email marketing, text marketing, and social media marketing from one place with engaging content and formats.
Total number of users – 5,000+
Price – Pemium – $287.88/annually, Professional – $479.88/annually, Growth – $671.88/annually
Screenshot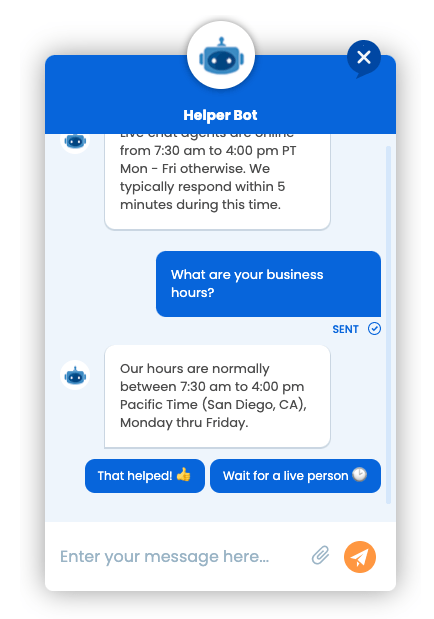 7. Olark Live Chat

Olark is one of the most impeccable live chat tools, a blend of a comprehensive yet straightforward live chat plugin entitling you to customize your chatbox widget and hence offers a brand compatible and seamless experience across your website. With its auto-built messaging component, you can send vendor-specific messages based on the vendor's behaviour – an effortless method to deliver the right message to the targeted person at suitable clock hours.
The plugin can be integrated with WordPress by embedding a small code through a handy widget. Olark's pricing is based on the number of agents accounts that need to be set up.
Olark is a free live chat plugin that can generate sales leads via live Chat and keep visitors occupied with its Formilla Edge messaging. This ultimately results in revenue generation by increasing sales and satisfaction.
The visitors can be monitored on a real-time basis by viewing the customer traffic, the duration of a page visit, the browser they use, and lastly, prompting them for a chat. Formilla can auto-send clever messages to visitors with substantial scenarios.
Price – Full-featured Olark live Chat starting at $19 per month
Screenshot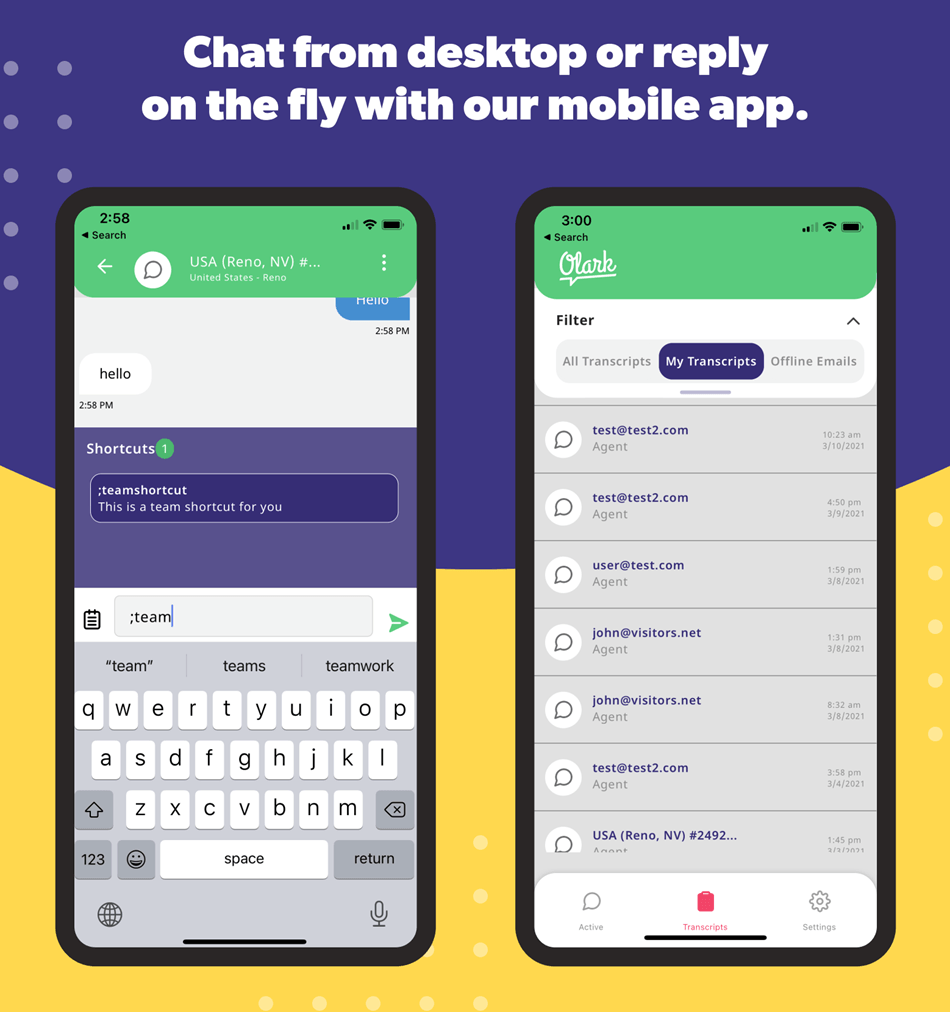 8. Freshworks Live Chat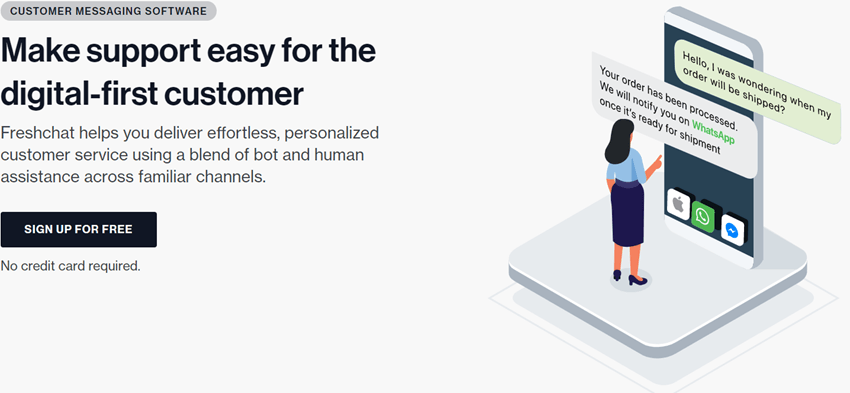 Freshchat is contemporary messaging software that serves as an excellent communication platform between you and the site visitors. An interface that boosts sales gathers users' feedback and provides support.
The plugin has imparted a new perspective to sales strategy by leads capturing, validating responses, and uploading them to your CRM. Besides, information from CRM or order management can be extracted to access events timeline, social profiles, and user information and get to know your users better and their future expectations.
In-app campaigns can be set up to bring back the dormant users, re-engage them by educating them about your new products, get feedback, and give them solutions.
Price – Blossom – $162/annually,  Garden – $324/annually,  Estate – $535/annually,  Garden – $810/annually
Screenshot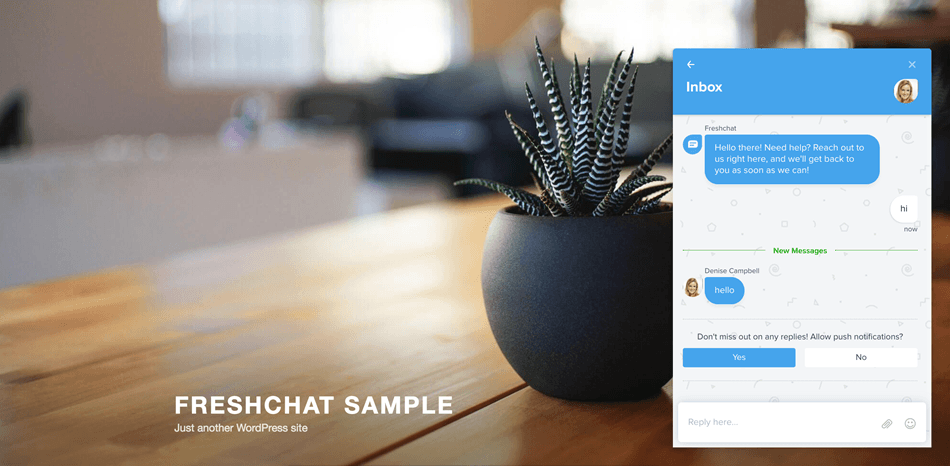 9. Pure Chat

Pure Chat is a free live chat plugin that enables website owners to communicate with visitors anywhere. An entirely customizable multilingual chat widget, Geolocators, an entire chat transcript history, interaction rating methods, and provision for visitors to leave messages while you are offline are some of the worth mentioning features of  Pure Chat.
Apart from the capable features, its candid features and beautiful, customizable chat boxes make it a favourite choice for many. Powerful analytics, Multi-chat management, and chat triggers are other plugin functionalities.
An excellent interface to communicate with the website visitors in the fastest way you can imagine. Powered by built-in reports and analytics, the plugin can be integrated with your Google Analytics Account and thus can measure the thrust of live Chat on your business revenues. The plugin's pricing depends on the number of agents who can simultaneously log into your Pure Cha account. However, the organization of team members can be done by multiple agent accounts as per your need. Requires only a flash of the second to convey the communication from the customer, and hence quick assistance can be imparted.
Price – Growth – $468/annually,  Pro – $948/annually
Screenshot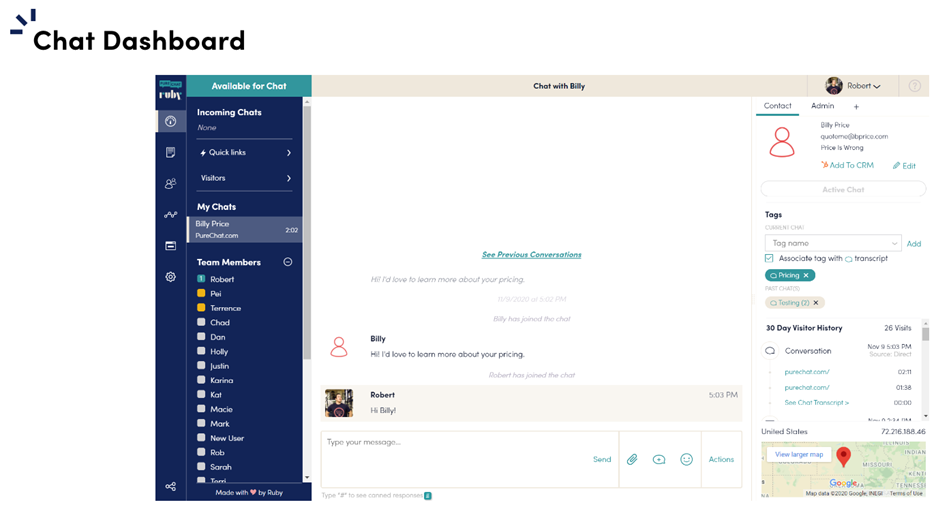 10. Chaport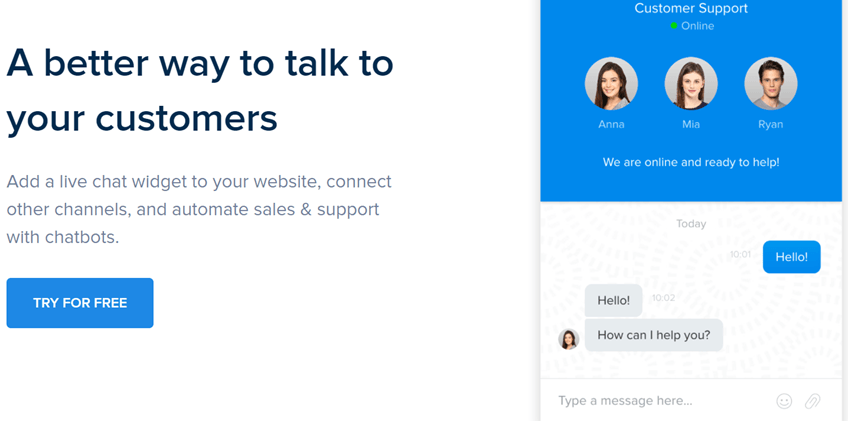 Chaport provides a better platform for establishing a communication system between you and your visitors. Let your visitors may experience something so nice whenever they come to your site by sending welcome notes through a quick chat alternative available thereby. Make them stay longer on-site and assure a better shopping experience than ever before. Although, Chaport enables you to collect more audience on your site and convert them into reliable customers by assisting all through the website with a quick chat support system anytime. Increase your sales and engagement rate with this fantastic integration of the Live Chat Plugin.
How Does Chaport Assist Your Business Requirement?
Send your audience an invitation to chat as soon as they come to your site, which keeps them stay longer.
Fastly available to your customers anytime as live Chat to solve their queries shortly and let them continue shopping on-site.
Works 24/7 without any pause to provide your customers with every necessary answer in quick response.
Let you tackle the entire communication system of different channels, including emails, text, or other social media networks. Just integrate communication as a whole so well.
It enables you to access communication on any device you can tackle, such as contact from your android mobiles or elsewhere.
Price – Premium – $180/annually, Business – $276/annually
Screenshot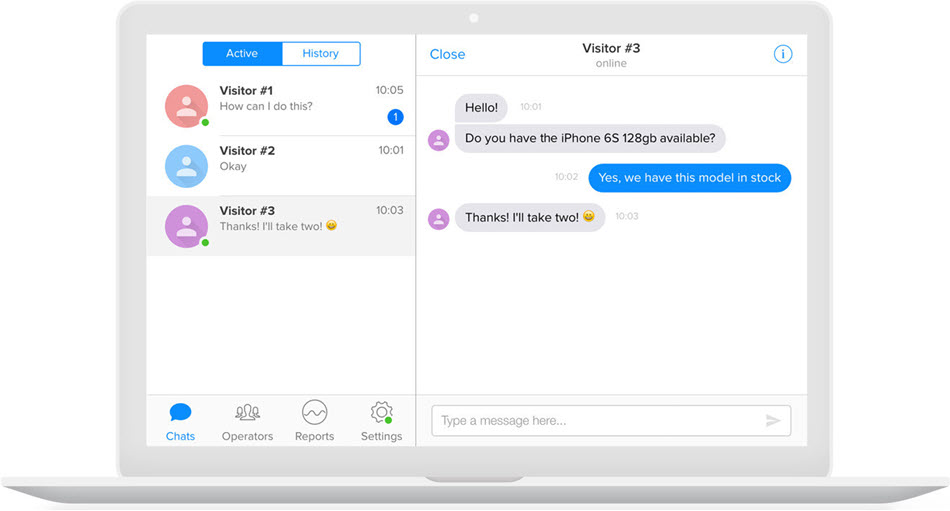 11. Live Chat Unlimited

Live Chat Unlimited is one of the best ways to convert website visitors to sales, increasing conversion rates. The chat plugin helps you build up a growing customer base by slacking the website to close more sales through live chats. The website visitors can be engaged by minimizing bounce rates and elevating the conversion rates with Conversion Popup. Visitors' feedback can be collected for business improvement. There are no per-agent pricing methods, which means unlimited agents can be at one price. Transcripts can be sent to Zapier, Mail Chimp, Campaign Monitor, etc.
Some of the exciting features of the plugin include – deletion of analytics, detection of new user arrival and trigger live Chat, activation of leap chat through shortcodes to create a workable link. It also provides better mobile support and has a fixed Firefox bug for notification. Some newly added features include Chat Archives, Custom sound inputs (notification sound files), Analytics for collecting visitor's location and technical information, etc. 600+ fonts are available to choose your custom font.
The plugin can be created by the WP administrative interface and accessed by the visitors through the permalink. Unlike other live chats, the plugin does not provide live chat support for all the visitors but exclusively logged visitors. There is no need to create an account on any third-party sites. Chat Room is the best option for you if you manage a community-driven site and want to set up a chat room for only logged-in users.
Price – Regular License – $75/Lifetime
Screenshot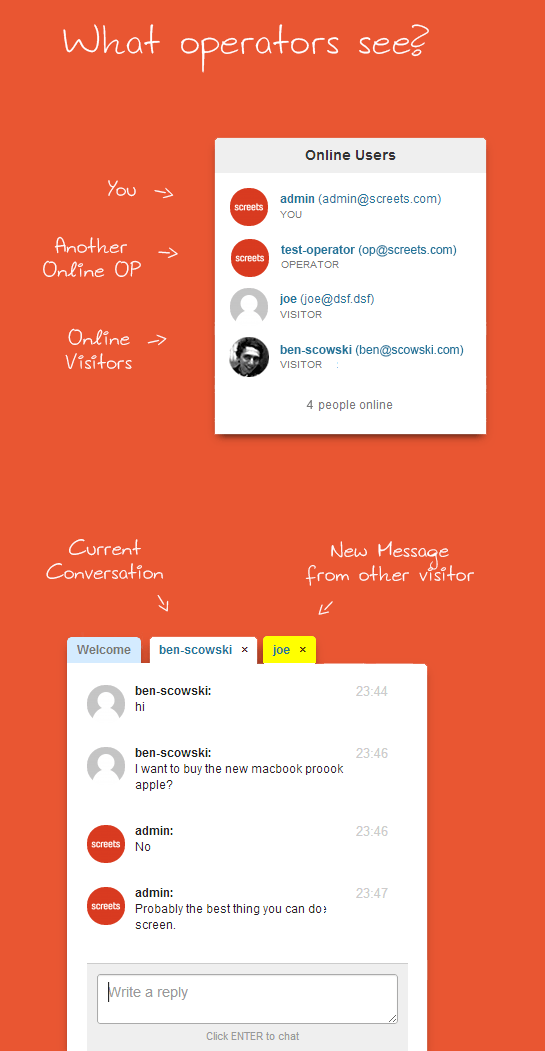 Conclusion – Are you still thinking about which plugin you should choose for live Chat. If you are looking for the best, I will recommend Formilla chat. If you are looking for a free or low-price plugin, you should choose LiveChat. You need to pay 99$ for an unlimited website and an unlimited number of users. Almost all plugin is free for one member. If you are looking for a significant business, then Freshchat you should choose. These are some of the cherry-picked live chat plugins, and we hope it helps you sort the best one for you. all the best!