9 Best WordPress Testimonial Plugins 2022
Are you planning to show some real Social Proof on your website Then you should try our Best WordPress Testimonial Plugins List? Because testimonials are the best way to create a kind of trust in the eyes of visitors or clients, this will also boost your Conversion rate.

Testimonials are a great way to accept feedback from clients Which you can show on your website  As featured reviews. Using this plugin Your client can submit reviews in Video and text format Once your team approves them. This Plugins also have the options to upload images for their clients. That feedback can be seen on the website. Now using shortcode you can show it on any page, post, or sidebar. You can also create manually fake testimonials on your website
You may also be interested in chat Plugins, Landing page Plugins, and Comment Plugins.
So let us have the list of best Testimonial Plugins for WordPress are as follows
1. Easy Video Reviews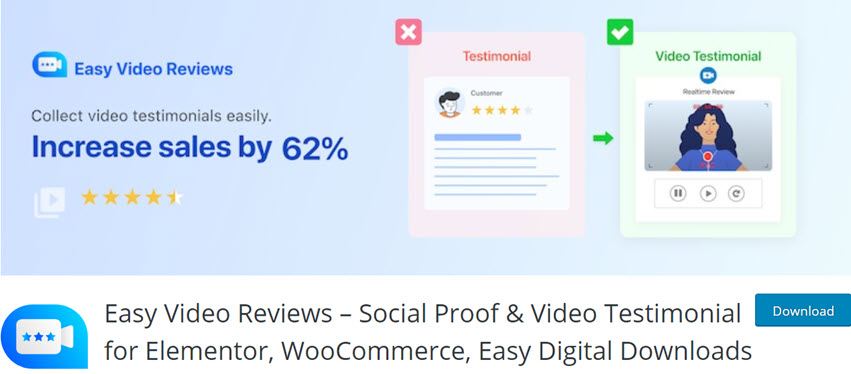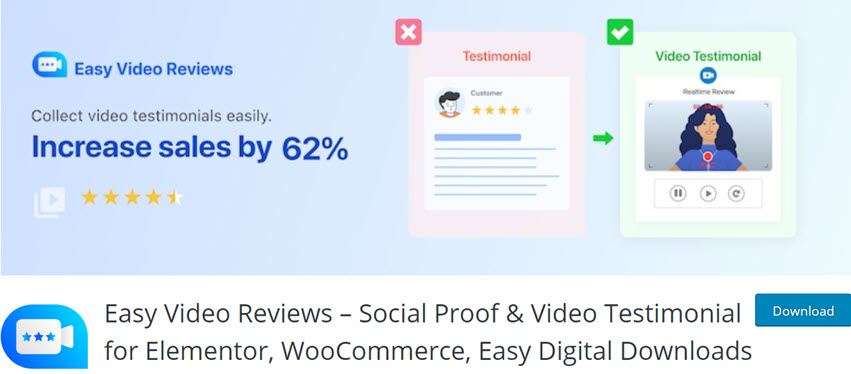 Easy Video Reviews is one of the top-notch Social Proof & Video Testimonial for Elementor, WooCommerce, Easy Digital Downloads plugin for WordPress that helps you display the video testimonials of your customers on your WordPress website. Using this plugin, you can easily show video testimonials on your website in an attractive way and responsive style.
Features
User-friendly interface- The plugin comes with an easy user-friendly interface. users can easily record video testimonials from any device and send them to you. The plugin takes hardly 10 seconds to set up and thus is extremely easy and quick to set up and use.
Allows video preview- The plugin allows your customers to preview their video testimonial before they send it to you. Thus, the customers can easily check if they need to change anything or record a new video.
Supports all devices- the plugin Allows the user to record their video from any device Including mobile devices, laptops, or desktops. Easy video reviews are also compatible with multiple operating systems such as Windows, Linux, Mac, IOS, Android, and more.
Responsive- it is extremely responsive i.e., it works seamlessly on all devices.
Collect and display testimonials anywhere- Using this plugin you can easily display the customer's video reviews or video testimonials anywhere on your websites such as inside posts, widgets, or pages.
Effective dashboard- The plugin comes with a super effective dashboard that helps you manage everything from one place without leaving your WordPress website.
Import and export settings- it makes it super easy and quick for you to import or export your video testimonials. You can do it all in just one click.
Total number of users – 10+
Price – Essential – $99/annually (60 Video),  Growth – $199/annually (150 video)
Screenshot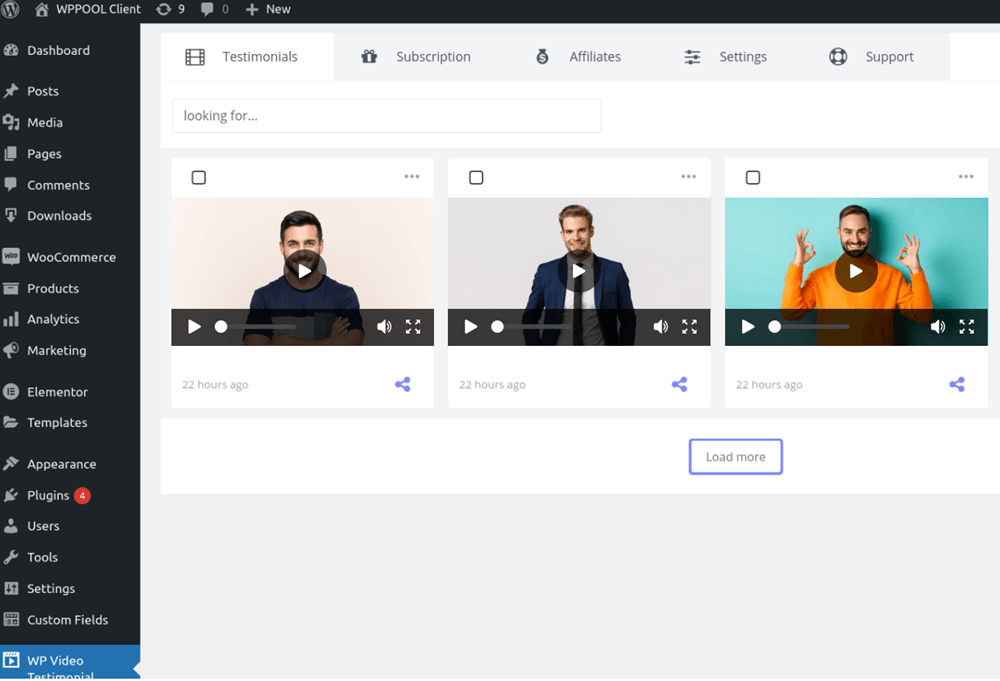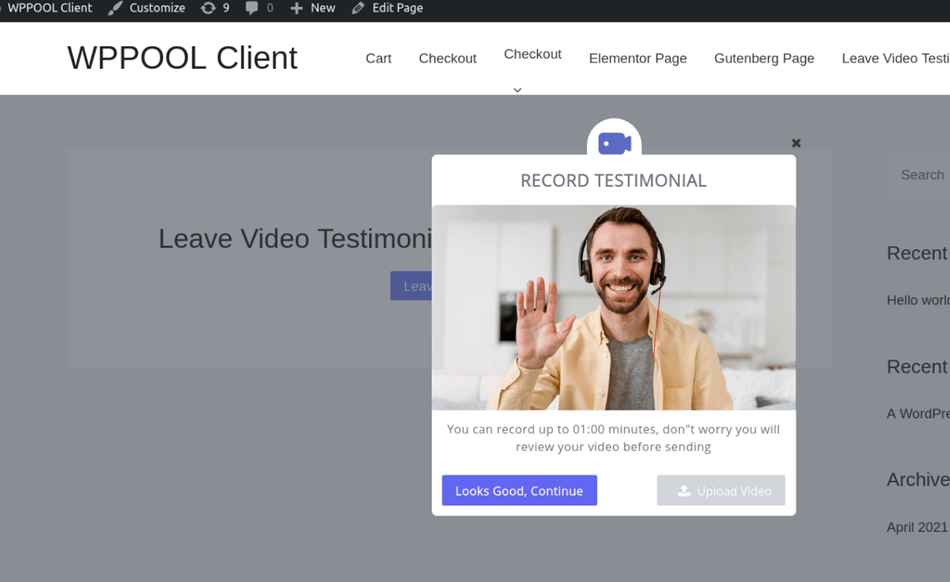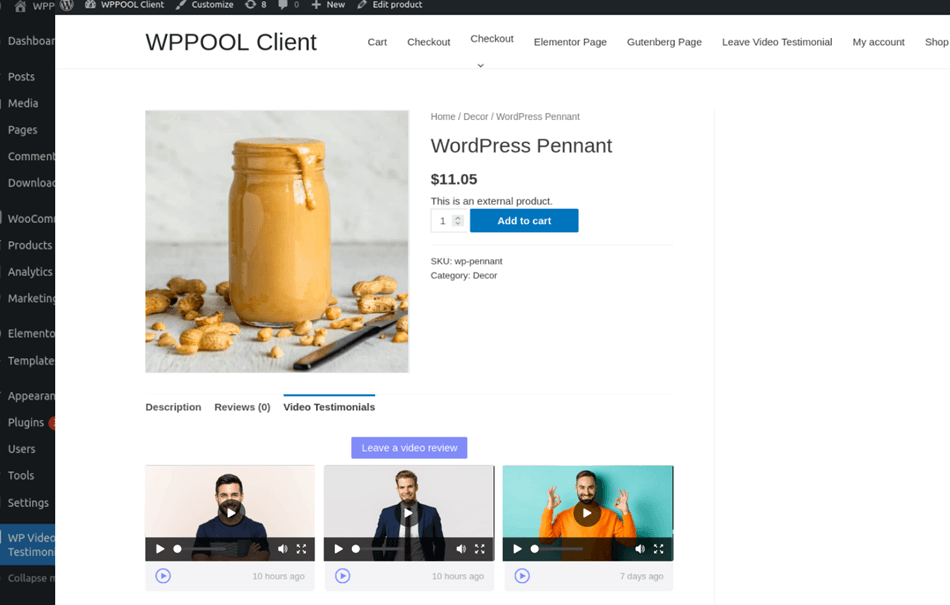 2. Thrive Suite

Thrive Ovation follows the best practices of auto-piloting the testimonials only after seeking permission from the customers. So, it is not merely a testimonial collection tool but goes beyond that. That's why we call it as best testimonial management plugin for WordPress
Features:
Collecting Testimonials – The plugin facilitates collecting the testimonials from the customers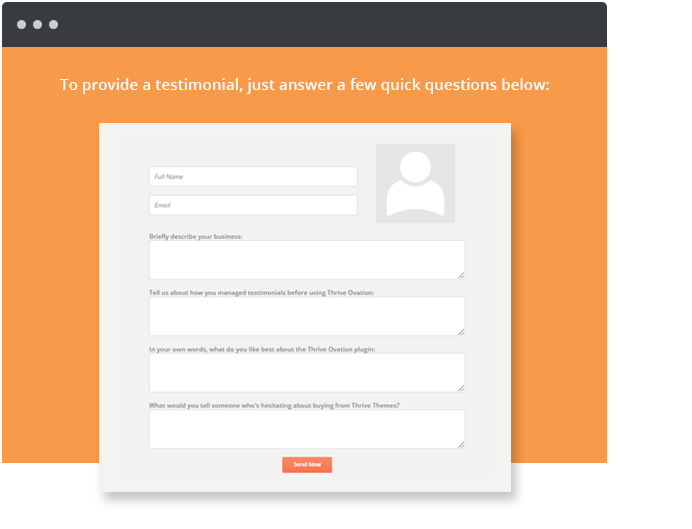 Posting the testimonials

of the satisfied customers with their image and details.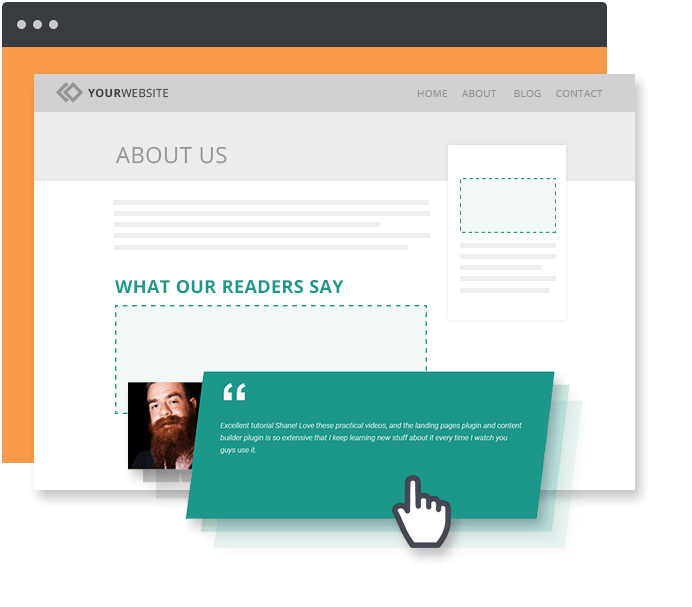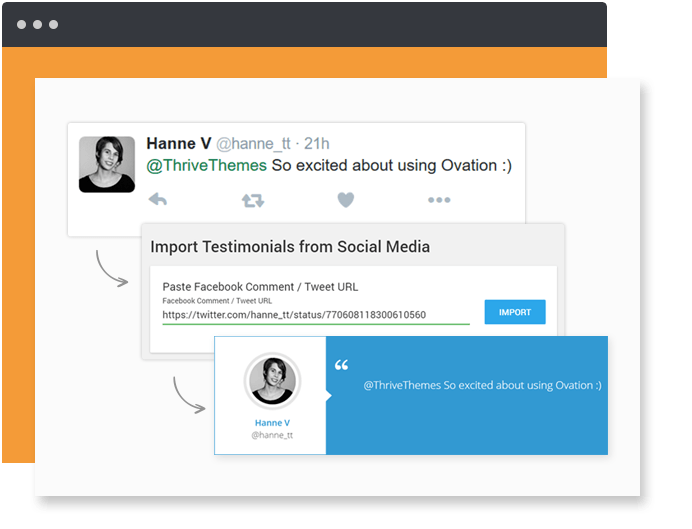 Built-in Testimonial forms

that can be installed with the Thrive Architect builder or through shortcodes.

Testimonial Organization –

The testimonials can be organized by the tagging process product-wise or topic-wise (approved, awaiting approval, etc.)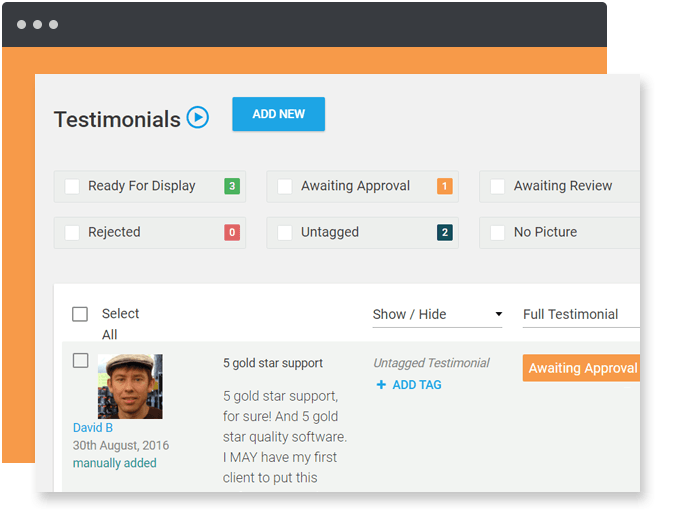 Display of testimonials

– Ovation offers various testimonial templates to display on the website. These templates can be further customized as per your choice. You can select all the testimonials or select a specified number of the fresh ones only as and when they come in. The testimonials master pool gets updated all the time so that you have dynamic or static processes up to date.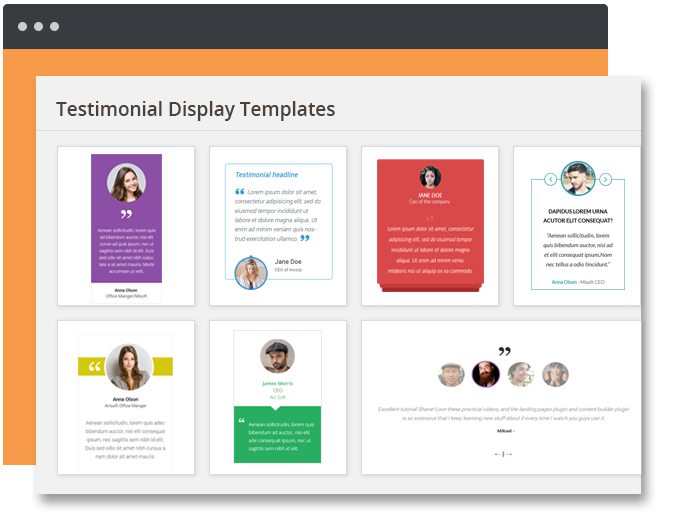 Price – Thrive Suite-$228/yearly
Screenshot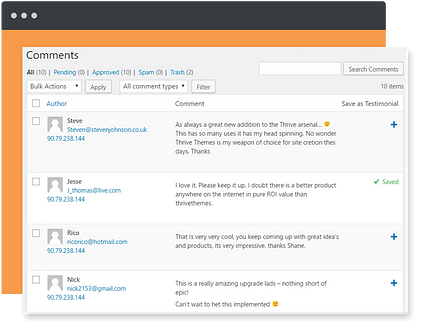 3. GS Testimonial Slider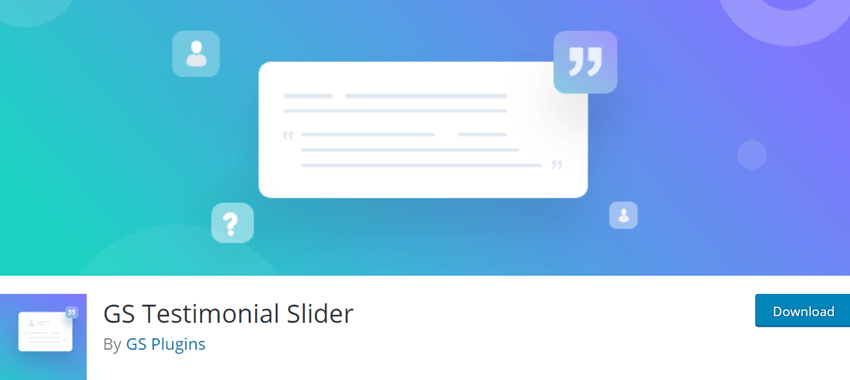 GS Testimonial Slider is a well-organized testimonial plugin of WordPress that creates amazing testimonials of the customers and display the same on the website. Show testimonials of past customers to make your brand trustworthy among new visitors and convert them into customers. Embed such reviews of your happy customers anywhere on the site with shortcodes and widgets as well. GS Testimonial Slider contains a user-friendly interface and easy installation process in just several minutes. Better customizing options are available to make eye-catching visibility of reviews.
Attributes of GS Testimonial Slider –
Compatible with different themes on WordPress.
Just create testimonials in the way you desire to view them on your site and also manage it entirely.
Star rating alternative is available which you can hide or show whenever you want.
Add the image of customers on testimonials and make it more credential.
Responsive on multiple devices of all screen sizes.
Accessible on every browser to display such testimonials.
Availability of content and make it readable by visitors fully which can be expanded with reading more options.
Total number of users – 3,000+
Price – Starter-$30/yearly (1 Site), Business-$35/yearly (5 Site), Agency-$79/yearly (Unlimited Site)
Screenshot

4. Strong Testimonials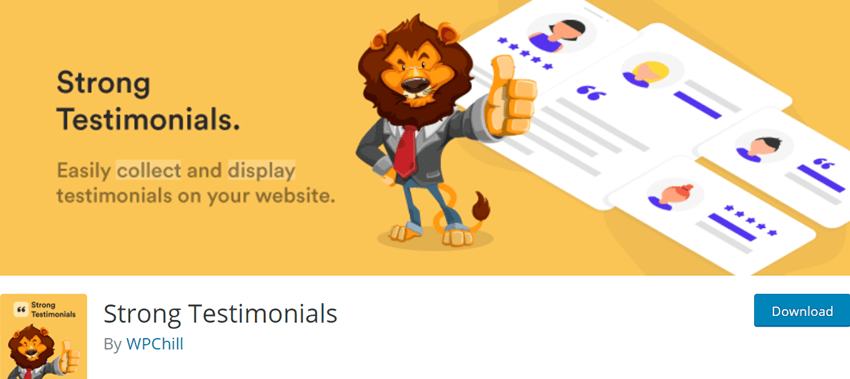 Strong Testimonials is one of the most customizable and user-friendly standalone WordPress client testimonial Plugins. Its flexible features are very attractive for both experts and novices.
Features:
Varied display options are available with the Strong Testimonials plugin: masonry layout, testimonial slider, grid layout, and testimonial carousel.
Reviews can be added by the custom form which can be tweaked easily for order, tags, etc.
Reviews from social media can be easily integrated into your site via Facebook, YouTube testimonial syncing.
The plugin comes with many templates that are compatible with all the themes.
The plugin does not in any way tamper or edit any comments and keeps the reviewer's data secured.
Total number of users – 100,000+
Price – Basic-$49/yearly (1 Site),  Plus-$69/yearly (3 Site),  Business-$99/yearly (25 Site), Agency-$149/yearly (Unlimited Site)
Screenshot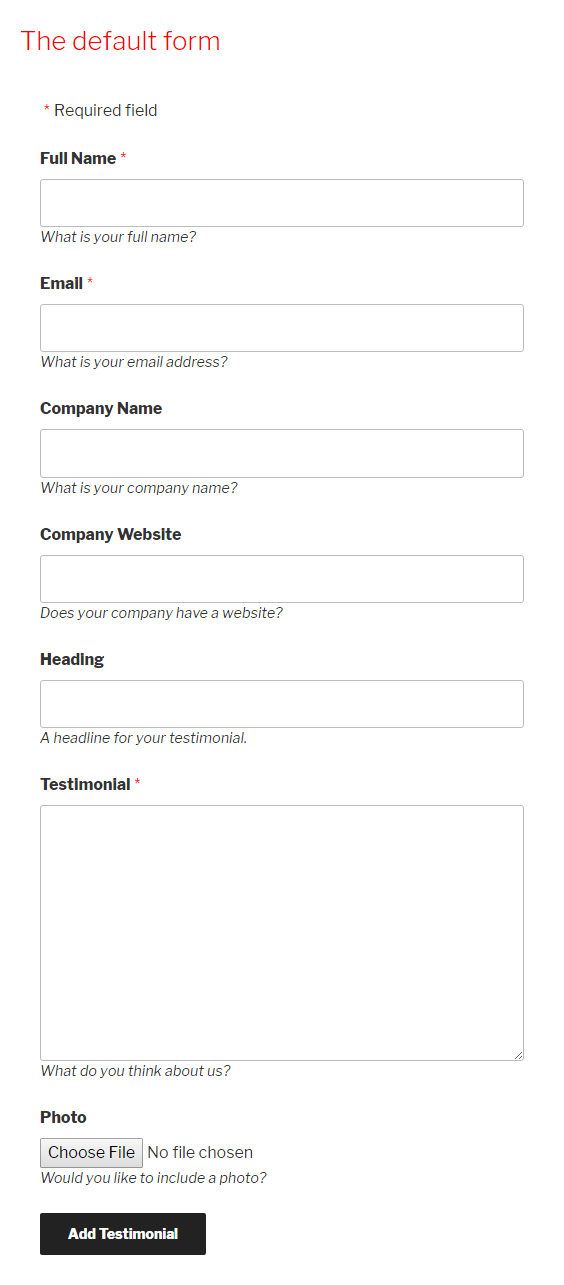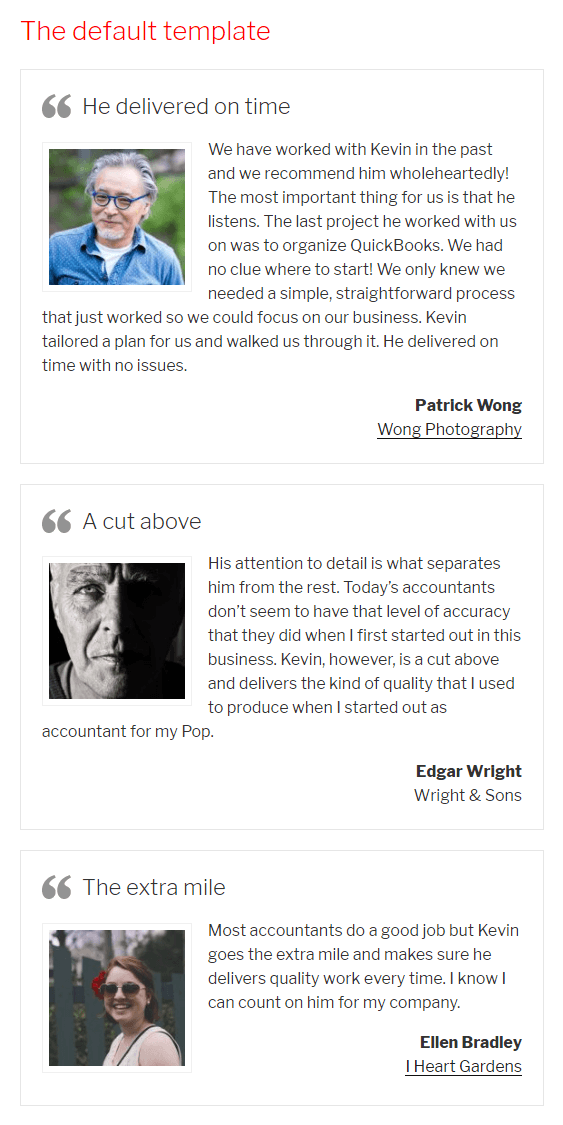 5. Easy Testimonials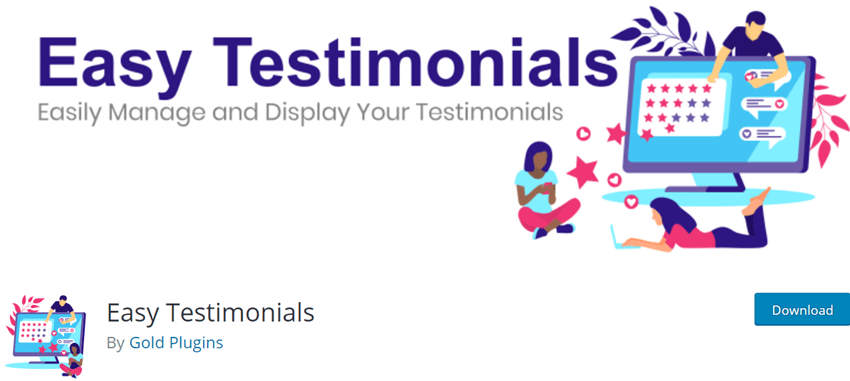 This is a simple Testimonial Plugin for WordPress which stands out of the crowd because of the unlimited color scheme for the customer's testimonial sections. It also supports unlimited testimonials and can be displayed on any post, page, or widget area. This is a responsive Testimonials Showcase Plugin that can help you insert a client testimonial slider to any page or post with the help of shortcodes. You can easily add a testimonial slider into any widget or even as a sidebar.
Features:
The meta options impart extreme customizing options to the plugin for layout, font, etc.
The plugin is API integrated with the drag-and-drop builder.
Integrated with 3 column layout.
You can add unlimited testimonial carousel sliders using this Plugin.
The plugin follows clean coding.
You can also apply filters to testimonials and sort them by date, order, etc.
Total number of users – 30,000+
Price – Starter-$99/yearly (1 Site), Business-$199/yearly (3 Site), Agency-$599/yearly (10 Site)
Screenshot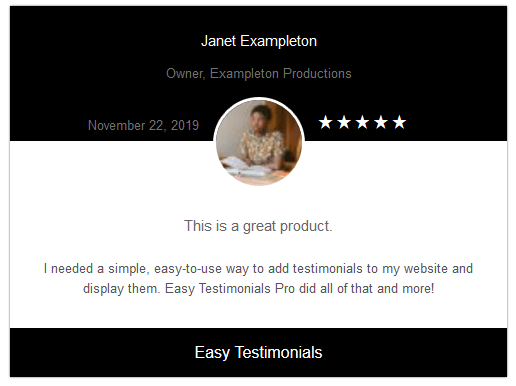 6. Shaped Testimonial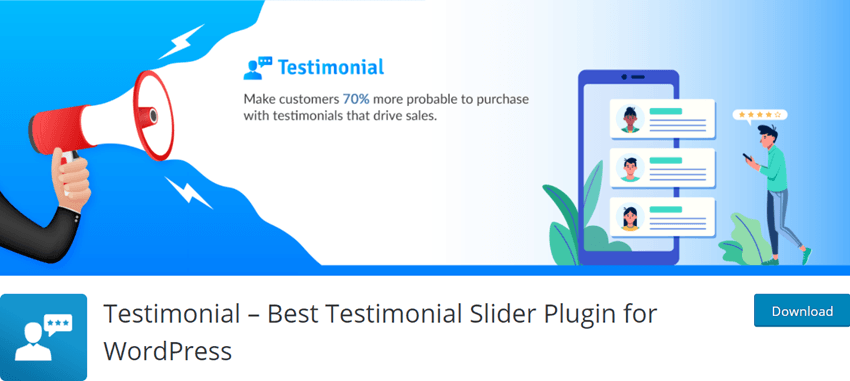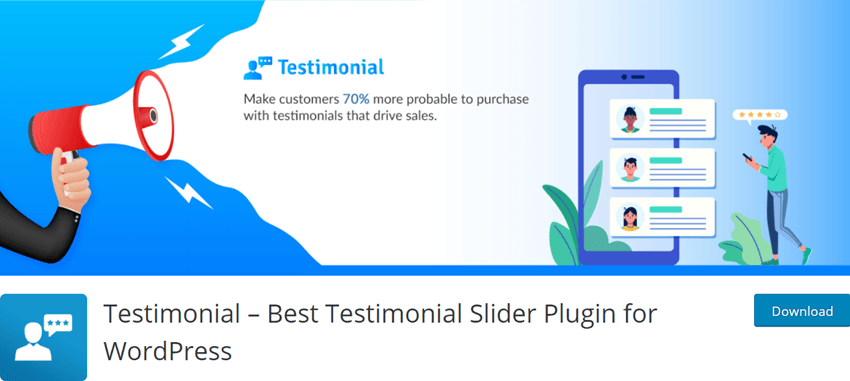 Testimonial claims to be one of the best testimonials showcasing plugins of its niche. The panel for the shortcode generator helps to display the testimonials impressively.
Features:
The plugin allows you to add unlimited testimonials to display.
You can set the number of testimonials you want to showcase.
Testimonials allow a star rating display to create rich snippets.
You have full control over the testimonials – The Show/Hide option for testimonial message, reviewer's name or profile, section title, tagline, etc.
Rich snippets can be created with the star rating display via proper schema markup.
Testimonials can be randomly arranged by a simple one-click process.
A height-based arrangement of testimonials can be done with vertical alignment.
The plugin is widgetized and RTL supportive.
Total number of users – 40,000+
Price – Personal-$39/yearly (1 Site),  Business-$99/yearly (5 Site), Agency-$199/yearly (Unlimited Site)
Screenshot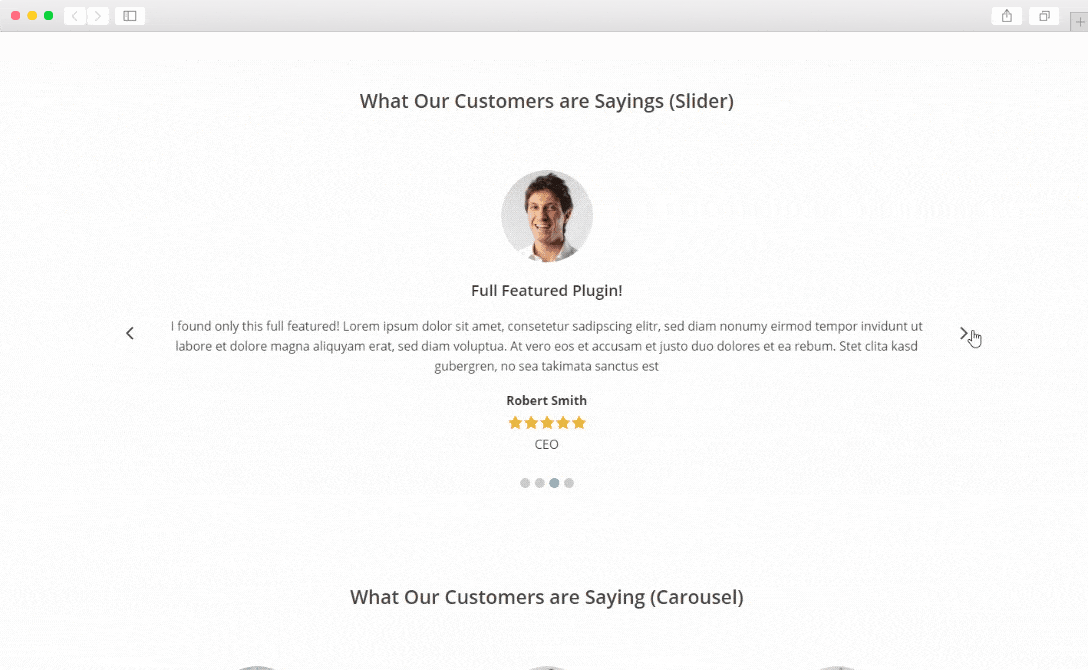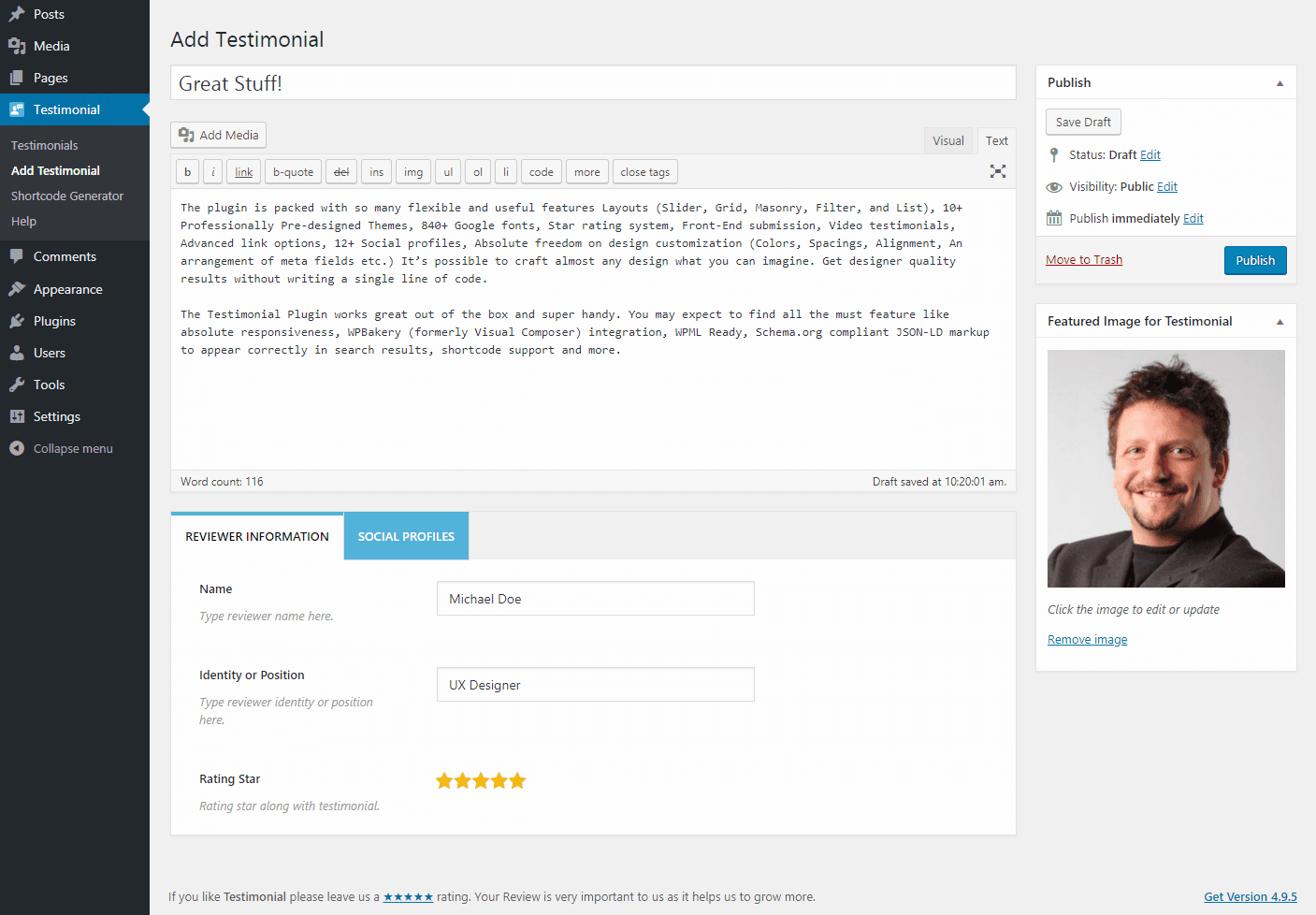 7. Testimonial Slider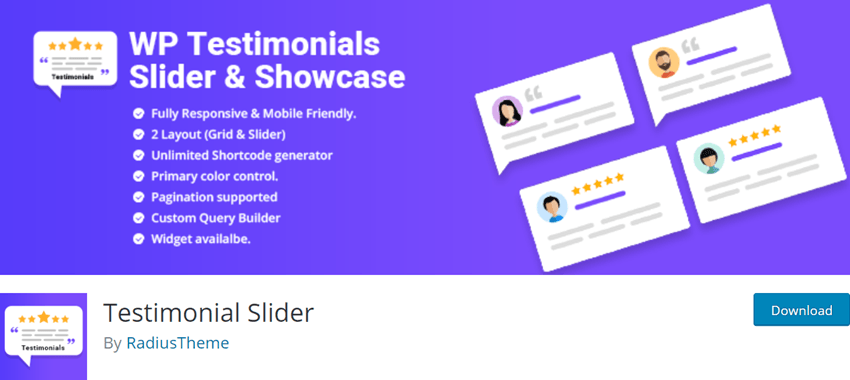 Testimonials Showcase is yet another intuitive testimonial slider plugin for WordPress that is highly customizable and allows you to showcase the testimonials in the best possible way to leave an impressive mark on the visitors.
Features:
The testimonials can be displayed either in the Grid or Slider form.
The tool offers 5 built-in theme options – Simple Separator, Flat Card Box, Quote Marks, Rounded Speech Bubbles, and Flat Speech Bubbles.
Both layout (15) and image customization options are available.
You can keep updating the testimonial section by creating a dynamic testimonial pool.
For collecting additional testimonial Testimonials Showcase also provides collection forms at the front-end interface.
The testimonials are displayed with the help of shortcodes and widgets.
The testimonial presentation with the plugin is unique because you can sell the premium themes on the same platform.
Total number of users – 10,000+
Price – 1 Site-$17/yearly, 5 Site-$49/yearly,  Unlimited Site-$75/yearly
Screenshot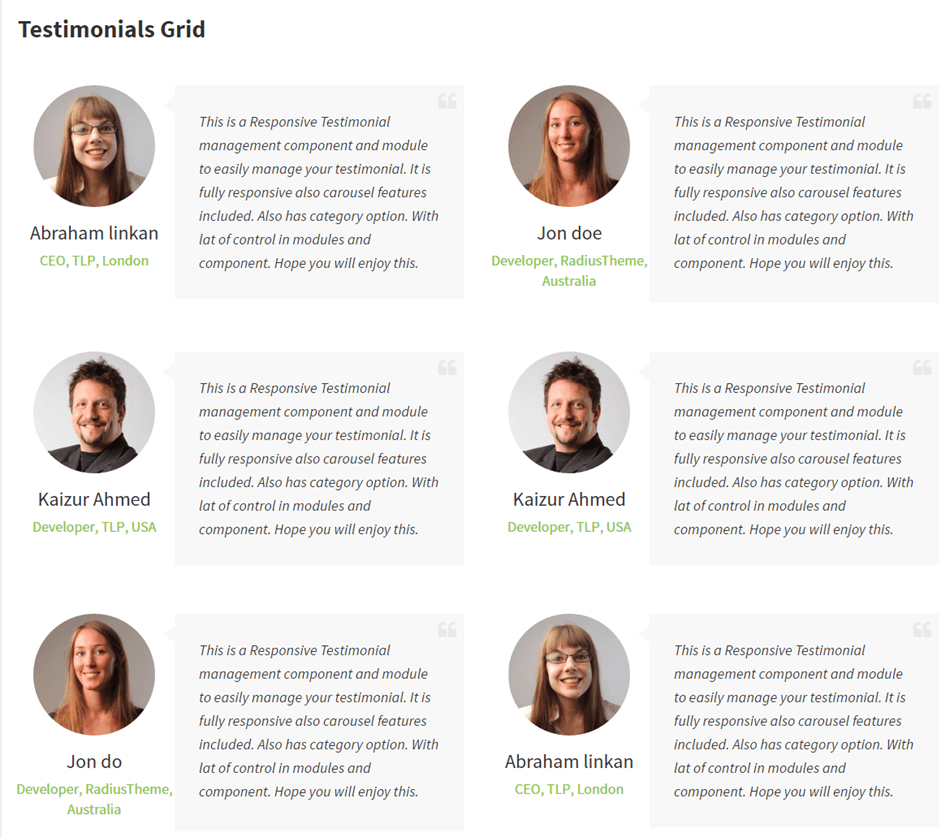 8. Stars Testimonials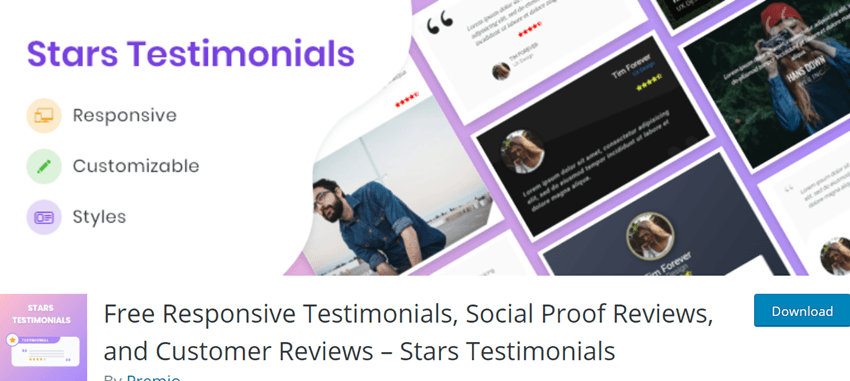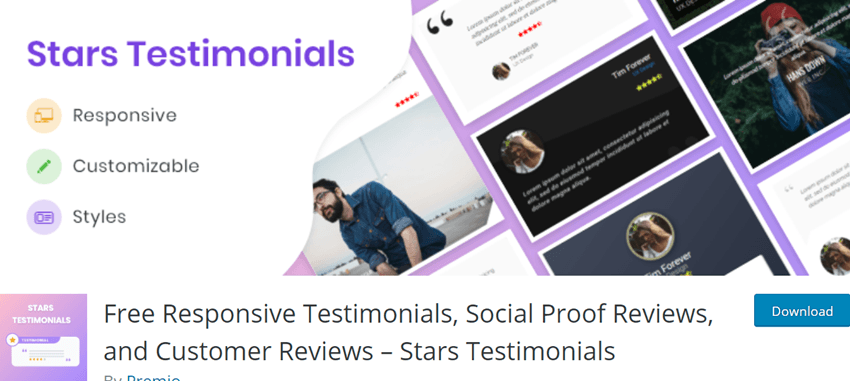 Stars Testimonials is an extensive WordPress Extension used to display the reviews of your users on the website. As you add testimonials to your homepage or anywhere on the site, it will increase the credential in the eyes of your customers. Stars Testimonials access you with WordPress testimonials which ultimately becomes the social credential. Enable your customers to give reviews based on stars and display the same on the site, making it attractive. Boost the conversion rates as you gain more customers when you have reviews of your past customer. The more positive reviews of your happy buyers let others use your brands while trusting them easily.
Key Features –
While using widgets and shortcodes, show the unlimited testimonials as a customizable post type.
Add the photo of your customers along with their reviews.
Launch the updated version immediately as new features appear on WordPress.
Allow creating documentation of video or visual presentation as well.
Provides the grid view that is completely compatible with any device.
Easily manage testimonials as you can edit, or delete such testimonials only within a few clicks.
Total number of users – 2,000+
Price – Basic-$69/yearly (1 Site), Plus-$99/yearly (5 Site), Agency-$149/yearly (50 Site)
Screenshot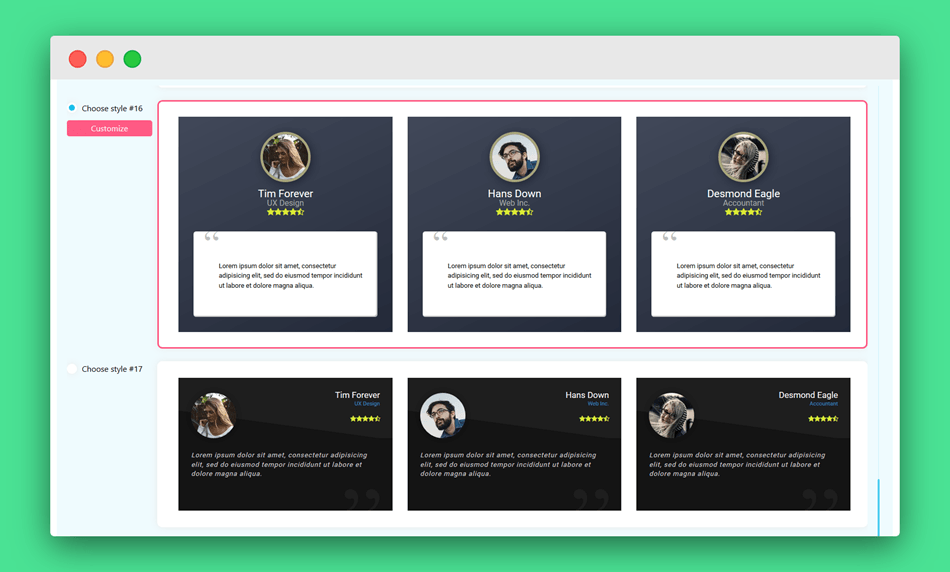 9. Elementor

Elementor is a well-versed testimonial extension for WordPress that lets you layout the customized testimonial section on your website. Create and manage the functionality of the testimonial section effortlessly with Elementor Widgets. Add a section for displaying testimonials of your users anywhere on the website whether on the landing page, separate page, or elsewhere. Such robust social proof for your visitors makes your website trustworthy. Let you modify the style, color, font, and more to match its appearance with the look and feel of the website. Boost sales and conversion as you showcase the review experience that is shared by your customers.
Elementary Features –
Create mobile responsive testimonials along with user-friendly navigation access.
Customizable and stunning pre-designed templates are available to create an eye-catching testimonial section on the website.
Provides you the flexible layouts and alignments that you can adjust easily to display the content, photo, and another description heading.
Configure the style of your testimonials where you will set the number of slides that you want to showcase at a time and how they will appear.
Price – ESSENTIAL-$49/yearly (1 Site), ADVANCED-$99/yearly (3 Site),  EXPERT-$199/yearly (25 Site), STUDIO-$499/yearly (100 Site), AGENCY-$999/yearly (1000 Site)
Screenshot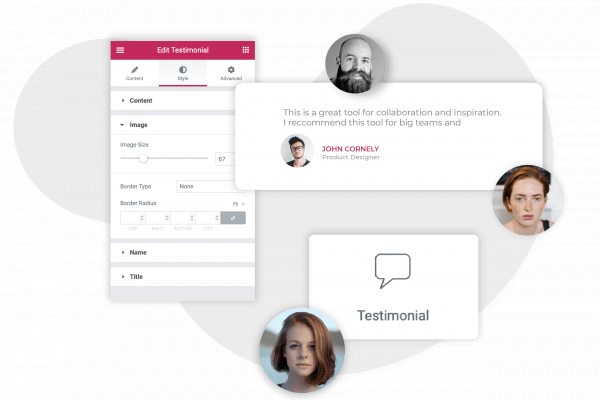 Conclusion – Still confused about Which Testimonial Plugins for WordPress you should choose? Thrive Ovation has lots of features as compared to others. When you talk about pricing, trust me one time 39$ is worth the feature they are providing.