11 Best WordPress Plugins To Sell Photos Online 2021
Are you looking for Premium or Free Best WordPress Plugins To Sell Photos online?  There are many Photo market places online where people are buying. And so many of them make thousands of dollars every day just by selling their images.

In today's trending world so many people are looking at different kinds of images posture. Some people want images related to websites, mother, baby, wildlife photography, food etc etc. There are many kinds of keywords related to images people search online.
That's why selling images and other digital products like video, pdf, ebooks are the most beneficial market.
Major Feature Your WordPress stock photography plugin must have are as follows
Watermarking on your images – This will protect images from piracy
Multiple Resolution and different pricing  – Your Plugin must support different resolutions of the same image with multiple pricing.
Payment mode – Your Plugins must support either PayPal, Stripe or authorize.net
Image zoom – Customers should be able to zoom in and check the images before buying.
Coupon – For marketing giving discount will be a great option
Woocommerce Plugin compatibility
You may also be interested in Photo gallery Plugins and social sharing Plugins and Photography Themes (Include marketplace themes For selling images )
So let's have the list of top Plugins to Sell Photos With WordPress Website:
1. NextGEN Gallery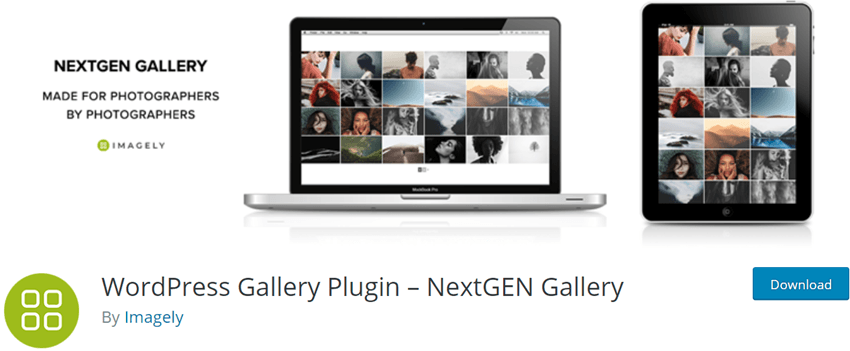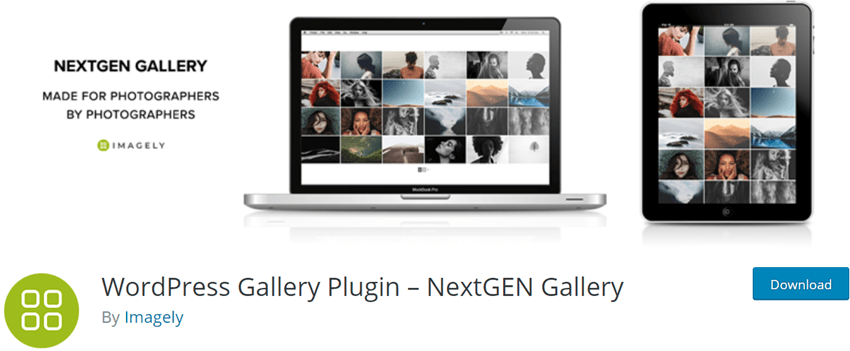 Over the years NextGEN Pro has acquired the topmost position of a photo gallery plugin. The tool has been a wonderful addition to the eCommerce system with its stunning features and consistent enhancements. A fully functional and complete eCommerce plugin with payment solutions such as PayPal, Stripe, Coupons etc. With NextGEN Pro you also get the advantage of numerous price lists, digital downloads and more. An intuitive way to sell pictures on the online platform that can precisely pick a profile picture from the media gallery. With the use of a deep link, you can share the images and their descriptions online with the Pro Lightbox.
This plugin is designed with a shopping cart and facilitates the online sale of photos, images and prints. The plugin generates specific carts that work great for the business. An ideal plugin for event photographers, artists and graphic designers. You can sell images Prints and Digital Photo Downloads online directly from your website without third-party intervention. You can also Watermark your photos and customize the photos in any dimension of your choice with WordPress Photo Seller.
Total number of users – 700,000+ 
Price – Starter-$29/yearly (1 Site),  Plus-$99/yearly (3 Site), Pro-$139/yearly (5 Site), Lifetime-$349/yearly (Unlimited Site)
Proof & Sell Photos w/ WordPress
Screenshot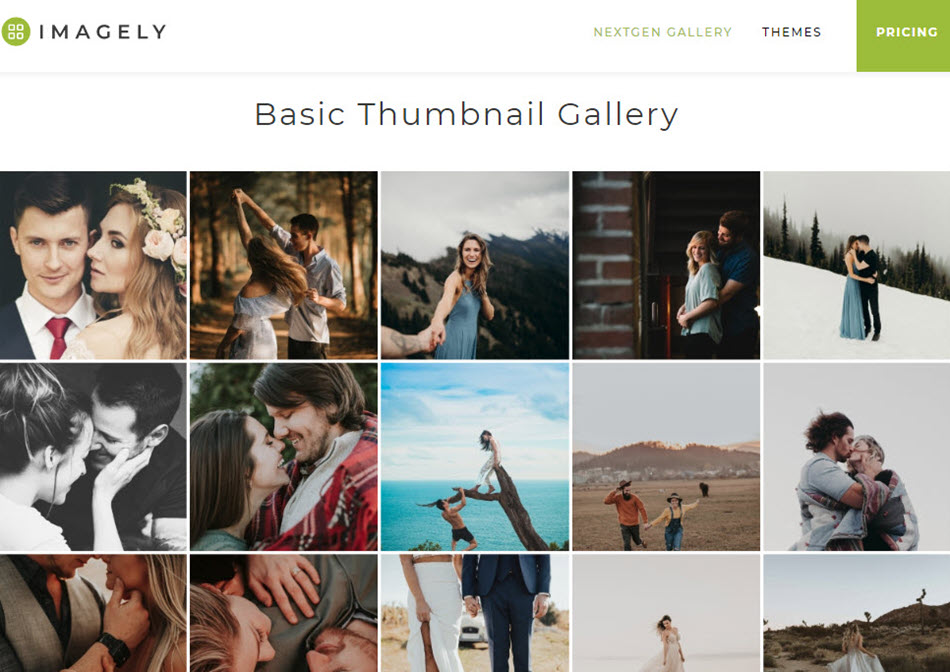 2. Sunshine Photo Cart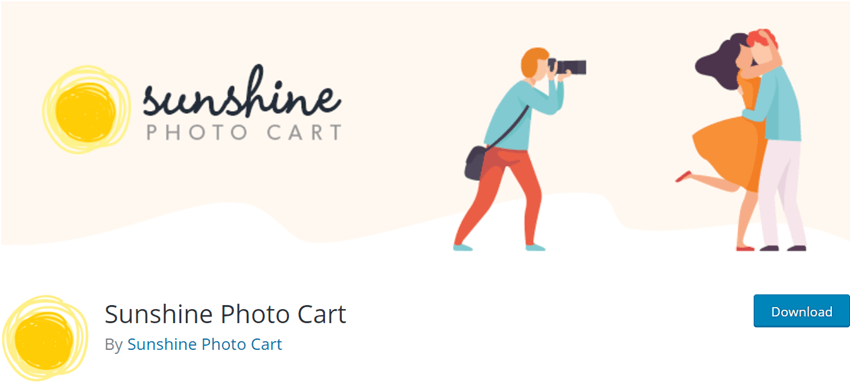 Sunshine Photo Cart is widely utilized to create galleries of photos and then sell that from the website that you own. A full-fledged WordPress plugin lets you create revenues by selling photos without any limitation. You also don't have to give commission to any third party for selling such photos on the site. The direct contact your client to sell online even visiting anywhere else. Although Sunshine Photo Cart lets you test the extension functionality through the demo without installing it on the site. Generate demo on WordPress and oversee the entire actions that take place. Compatible with pre-owned themes and also enable to select from available templates thereby.
Essential Features –
Shopping Cart – Let your users select the photo or product that want to purchase and add them to the cart.
Flexible Payment – Allow users to pay either in online or offline mode.
Unlimited Downloading – Accessing unlimited downloading of digital images while purchasing the same.
Upload via FTP – Enable the image uploading through browser or FTP into the admin panel of WordPress.
User Accessibility – Avails account for particular users and let it with secured privacy. Secure the gallery with a password and connect it through email.
Watermark – Create a gallery where every single photo contains your own hand-picked watermark.
Sunshine gives you an excellent means to make money out of client photo gallery sales online. You can easily create galleries and sell via the free and fully functional Sunshine Photo Cart that accepts online PayPal payments.
You can create your own brand in the market with the logo in the proofing galleries also. Many hosts offer unlimited storage to the plugin along with Amazon S3 integration and hence there is no limit on the number of albums, images or users.
Total number of users – 1,000+
Price – 22+ Addon-$99/yearly
Sunshine Photo Cart Promo Video
Screenshot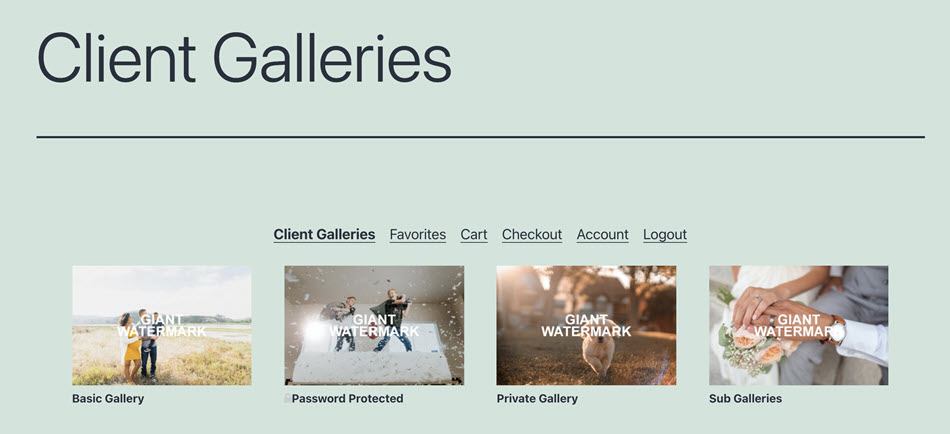 3. YITH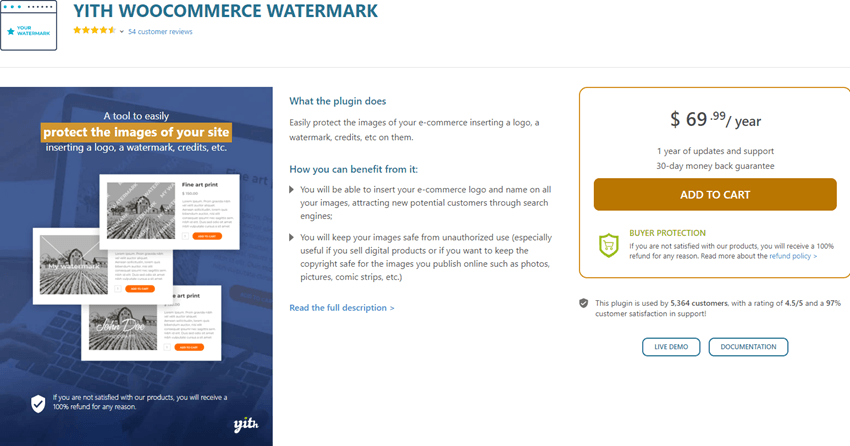 YITH WooCommerce Watermark lets you secure the images that you featuring on the website for any purpose. A nicely integrated WooCommerce extension enables the variants watermark policy to publish the images with your own identity. Also avails the copyright the featuring images especially if have any website that contains product selling. Insert watermark, logo, and other essentials to protect the image of such products to eliminate the case of duplicity elsewhere. To avoid reusing the image by anyone else that specifically generated for the website to review the products.
YITH WooCommerce Watermark allows generating galleries of your own photos while applying the watermark or logo separately on each of them. Hereby you also get access to establish such images in required resolution for better visual effect among the audience. Create the watermark for your products from images or text and designate the same in your style. By utilizing available templates for making such watermarks within less than a minute. Enables you to insert multiple watermarks for a single image and apply the same on bulk images of products available there through selecting categories in the setting menu. Although place the watermark wherever you want to put on the image as it avails the option to preview.
Price – Plan-$69.99/yearly
Screenshot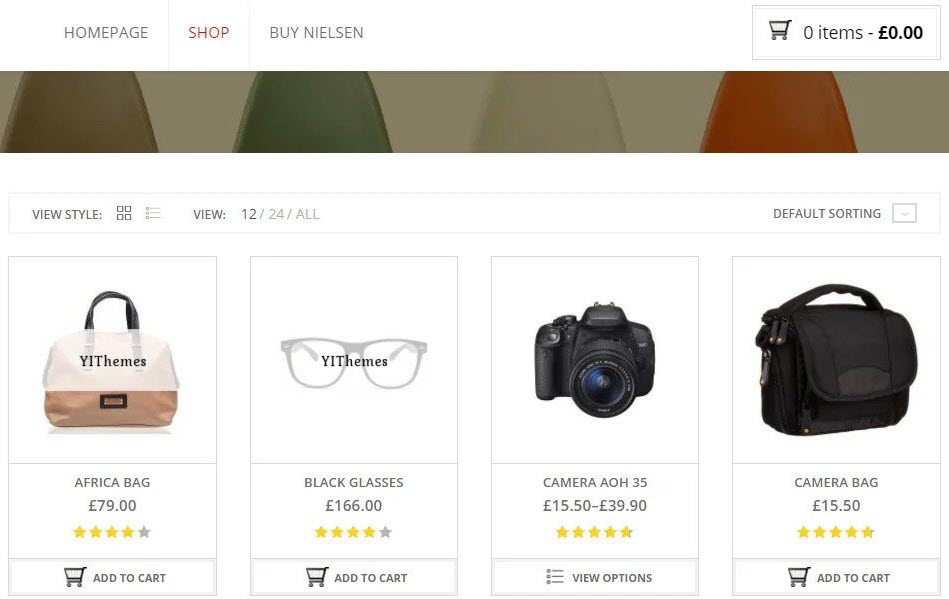 4. WooCommerce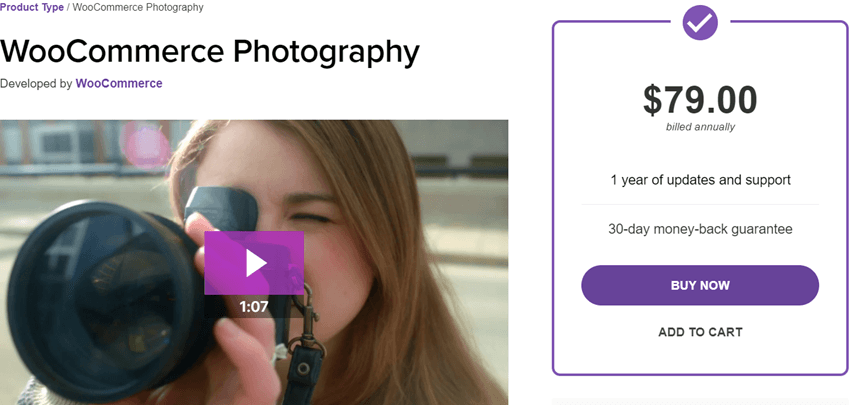 WooCommerce Photography enables your website to arrange the workflow of professional photographers that occurs day by day. Allows you to manage the sale of such professional images among the audience along with an automated system. Initiate the photo selling through your website while showcasing such images in an extraordinary style. Availability of different templates to arrange the photo to sell and all such templates are so flexible that may customizable easily. Organize the photo selling for any purpose like events or artwork as well.
Why Woocommerce Photography Essential?
Allows uploading the photos to the website in the best presentable way for selling them to the client.
Available professional photos to the client who needs to purchase either online or offline.
Make eligible revenue while accessing to WooCommerce Photography as it engages more traffic through the attractive presentation of the photo gallery.
Showcase the images very well by utilizing the eye-catching image gallery locked perfectly into the discrete albums with essential tags.
A shop designed for photography distribution let you hassle-free availability irrespective of devices screens that means experience the advanced responsive features on all the device.
A well-defined extension that assists the client as well as the photographer too.
Price – Plan-$79/yearly
Screenshot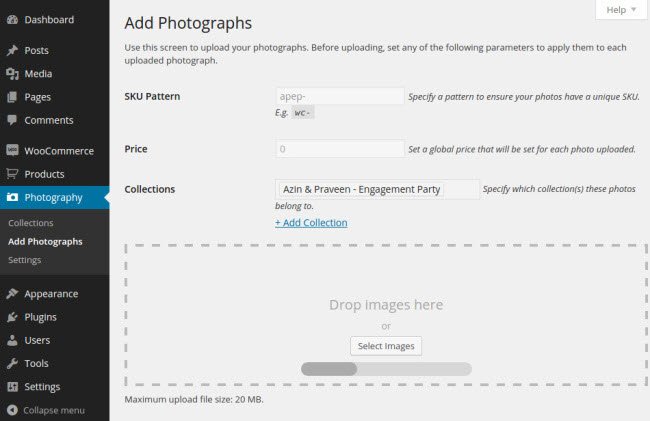 5. EnviraGallery

Envira Gallery – An exclusive WooCommerce Addon that leads to online photo selling to your clients effortlessly. Just eliminate the intermediaries and direct supply your service of digital download to gain more revenue throughout it. Make your website more secure while utilizing the accessibility of this e-commerce extension for selling images widely. Just easy to configure all the settings and hence making such configuration as default shortly within a few clicks. Design an attractive image gallery for your site and place the images so arranged with the assistance of Envira Gallery. Enhance user experience as it is highly responsive everywhere. Contains a drag and drop option that eases navigation all through the journey of photo selling.
Showcase the photos on your site in a professional way and let your visitors purchase more and more. Envira Gallery is built with consideration to enable great SEO features that provide more organic traffic on the site and thereby increase the profit. Numerous templates are available which assist create eye-catching photography presentations within a very short span of time. Although getting access to organize the images while making albums separately as much you need to. Insert a cover picture to display those images present in the album and categorize the same with the appropriate tag.
Envira Gallery will help you to sell photos online especially if you have a large collection of images that you want to showcase in the most impressive way possible. The tool is a great revenue generator gallery plugin in the market.
The smart feature of Envira Gallery is the ease with which it lets you create a photo and video gallery facilitated by its drag-and-drop builder, gallery templates, album & video add-ons for improved organization and standalone galleries.
Price – Basic-$29/yearly (1 Site),  Plus-$69/yearly (3 Site),  Pro-$99/yearly (5 Site), Lifetime-$249/Lifetime (Unlimited Site)
Envira Gallery WooCommerce Addon
Envira Gallery Watermark Addon
Screenshot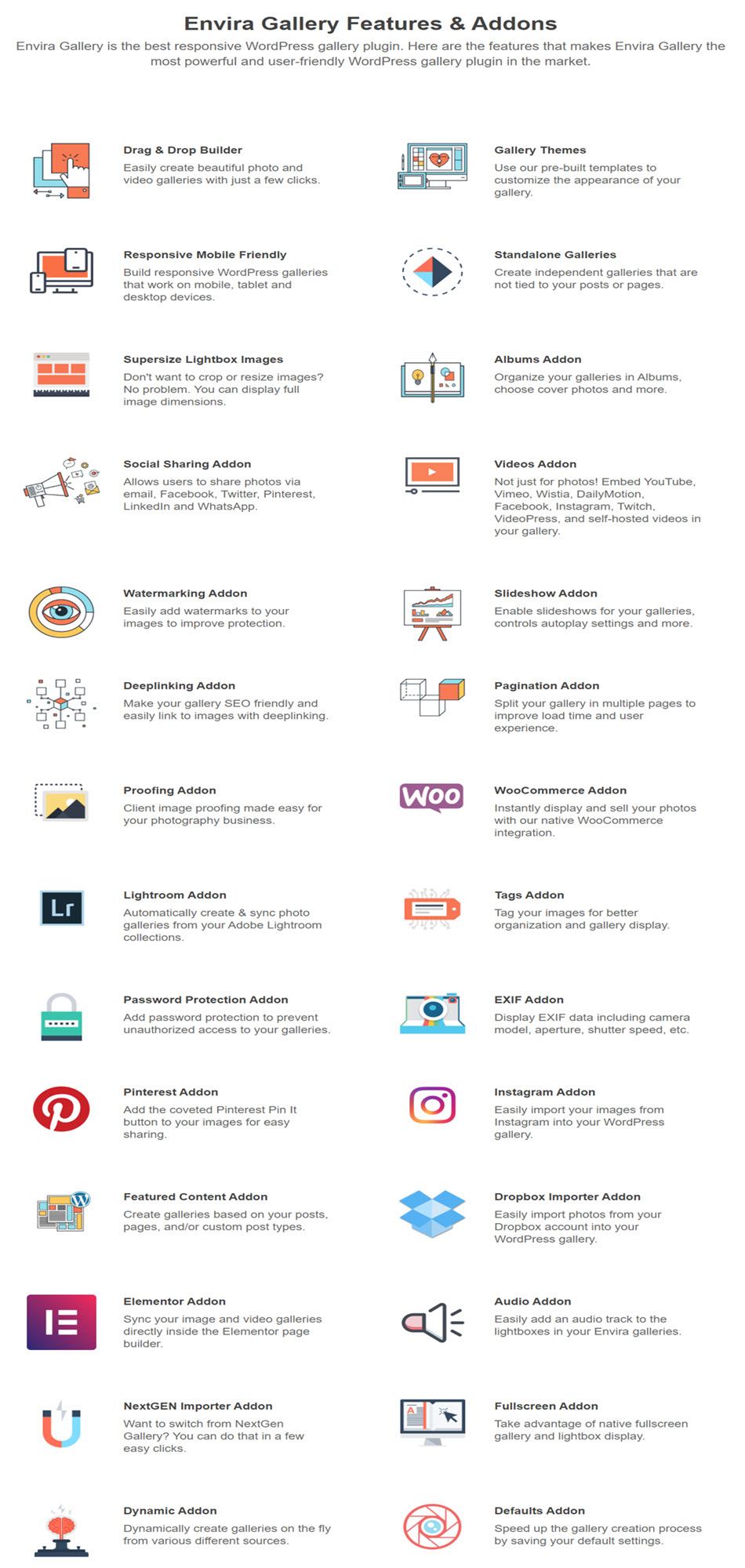 6. Product Image Watermark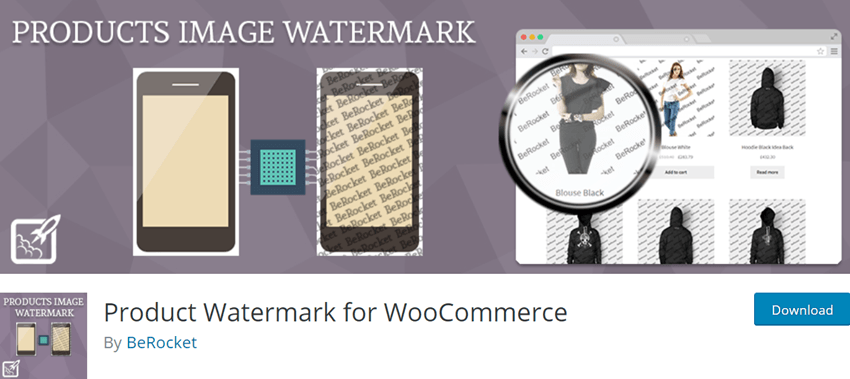 Product Watermark for WooCommerce is a well-diverse extension that enables you to apply the watermark on the images that you owned for your e-commerce website. Secure the images of the product that you specifically endorse to sell and get revenue from there. There are several kinds of stuff which you may utilize as watermark like text, logo, symbolize copyright, and anything that represents the identity as well. A very easy and simple way to add a watermark on the image instantly within just a few seconds. An extensive extension for WooCommerce that advertises the products and secures the same from any digital fraudulent.
Core Features –
Position the watermark wherever you wish to display it to the audience.
Apply the watermark on the images with transparency which makes your image so professional.
Front-end poses the ability to CSS customization.
Customize the colour, effect, size, and transparency of the watermark in the way you want.
Create a maximum of 5 pieces of watermark and place them on different product images accordingly.
Total number of users – 2,000+
Price – 1 Site-$34/yearly, 3 Site-$59/yearly,  5 Site-$79/yearly, 10 Site-$109/yearly
WOOCOMMERCE PRODUCTS IMAGE WATERMARK
7. Symbiostock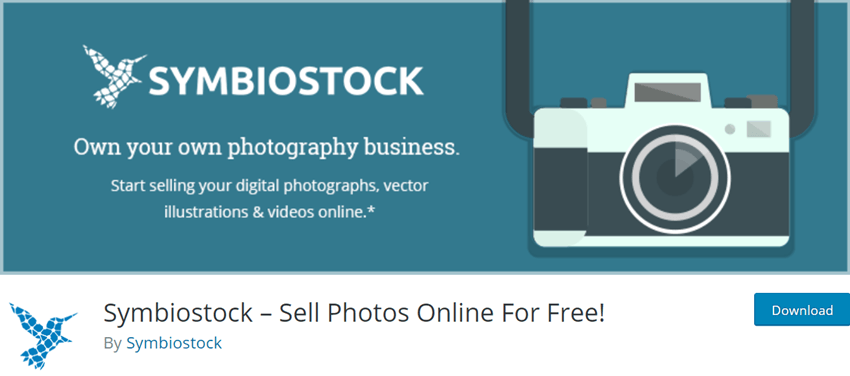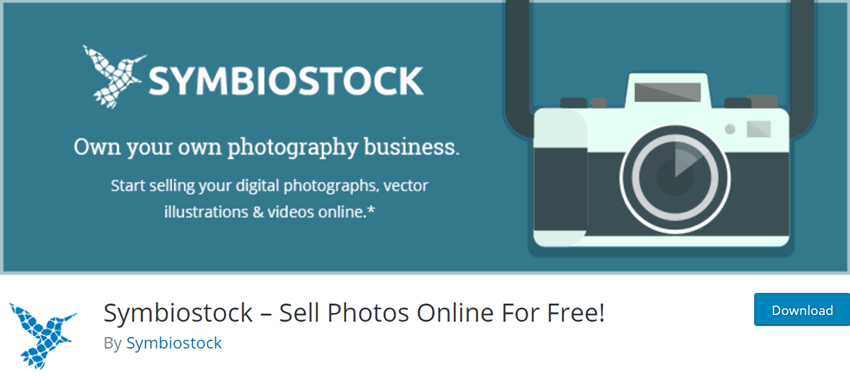 Symbiostock is yet another sales-oriented plugin for digital photographs, videos and vector illustrations. It is an ideal plugin for those who are looking for a high-profit generation and maximum control of the business site.
You can create a photo gallery of your stocked photos and sell them to magazines and bloggers. The images are automatically watermarked by Symbiostock to avoid copyright violations.
There are 2 versions of the core software – Lite version and Pro Version. Both the versions are absolutely free and cater to both the beginners' and experts' requirements.
Total number of users – 800+
Screenshot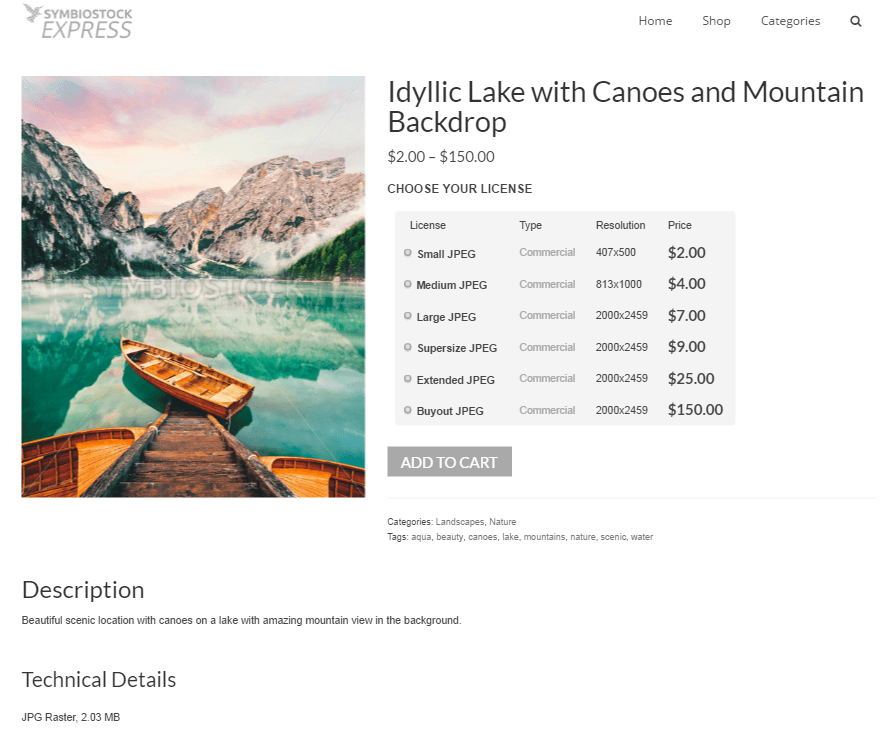 8. Tips and Tricks HQ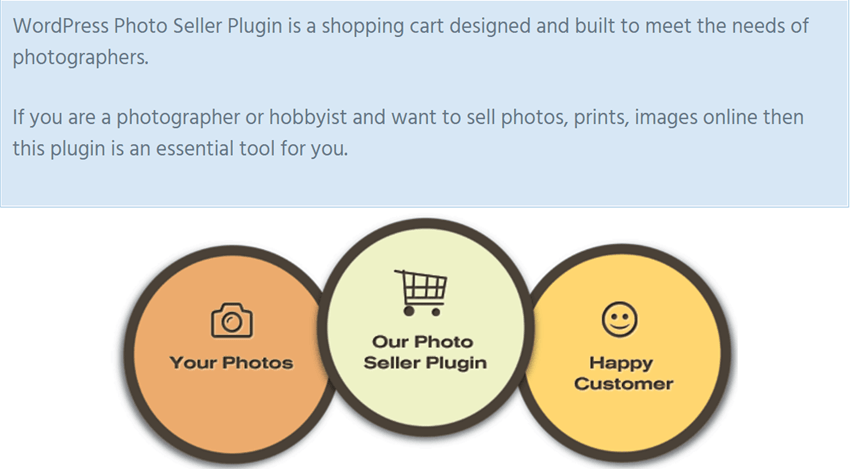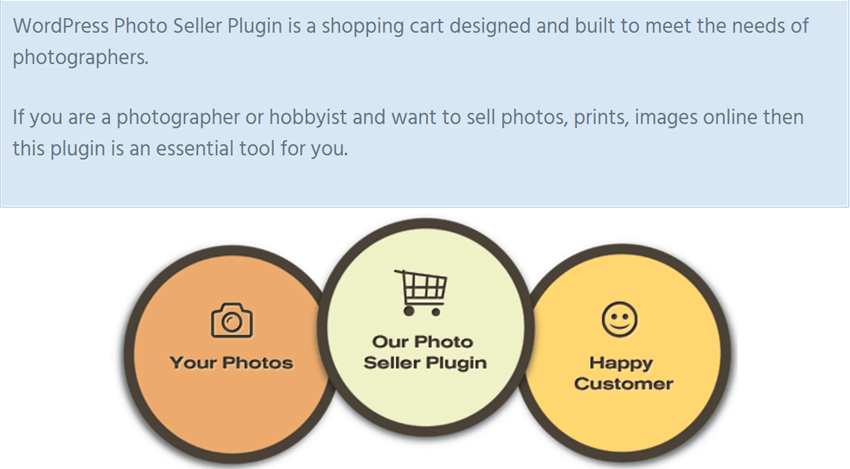 WordPress Photo Seller Plugin lets you establish the facility to sell professional images with standardized digital means. Assists photographers and other professionals whose business is about digital printing and image distribution. A must-have extension for decorating the images and other essentials to capture the client's attention. Hereby you have access to an innovative cart system that is quite different from another shopping cart available on the e-commerce website. Such a cart that carries the images that your clients want to purchase comes with more features of security.
Elementary Features –
Digital Selling – Enables you to sell photos while presenting the entire purchase system on the website without including any intermediaries. Avails the option to reprint the same photo in different required sizes on the client's requirement.
Apply Watermark – Create the identity of your entire images while putting a watermark on such images and then sell it anywhere. Secure each image and album from being misuse anywhere else.
Secure Shipping – Shipment of the ordered images take to the client along with security. After the clearance of payment, the client gets access to a link i.e. end-to-end encrypted to download such files instantly.
Import Zip File – Import local images in bulk and then create a captivating gallery to sell the images promptly.
Price – Plan-$68/Lifetime
Screenshot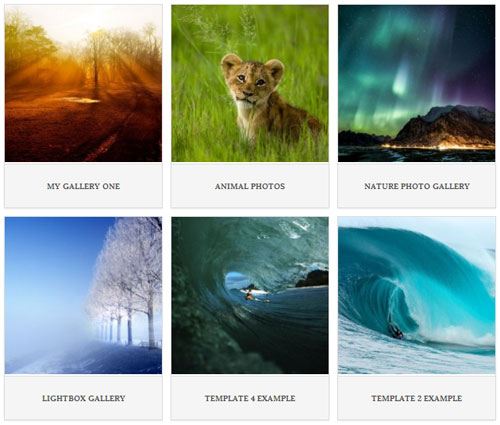 9. WooCommerce Photography Plugin

Woocommerce Photography Plugin is immensely recognized to sell online photos and assist the photographers and another artist who works on graphic skills. Manage the activity to designate the effective photo gallery within few clicks and create availability of images in different resolutions. Serve your clients with required orders of images and let them payment in online or offline mode. Enable upload photos in bulk directly to the website along with essential flexibility of printable size and more. Create account accessibility for every customer who purchases photos while sign up to the directory. Let your users administrate their own account and make it either private or public visibility.
Features of WooCommerce Photography Plugin –
Sell your photos online within the e-commerce website specifically.
Allows presenting the photograph in different layouts like a grid, list, and gallery.
Make a variety of collections to visualize your image to the visitors in a well-arranged manner.
Keep the so arranged collection private or public.
Assign the collection for any random client and make it accessible on their account. Hereby they can view the images for collection and buy promptly.
Price – Regular License-$29/Lifetime
Screenshot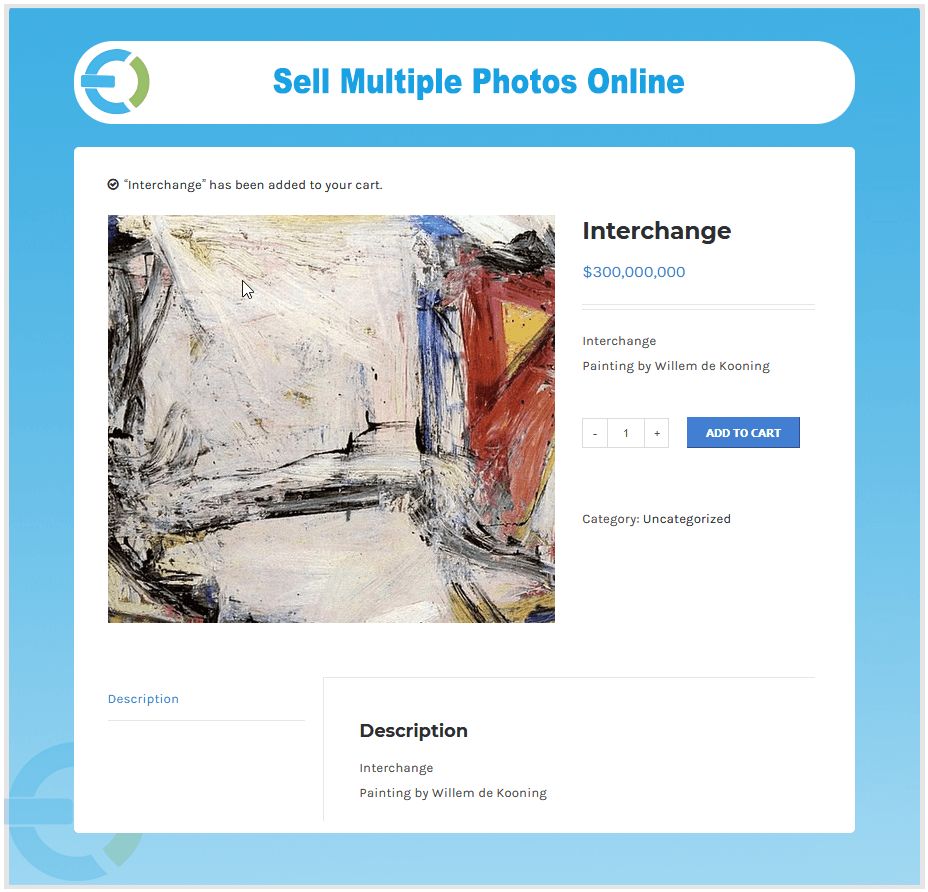 10. WooCommerce Image Sales

WooCommerce Image sales avail innovative way to sell your photographs directly from the website. Enable your customers to purchase the image at a different range of prices on basis of quality and size. Through this diversify extension for Wooommerce let you establish the appropriate selling system of photos and such digital prints. Hereby, you can create an extensive look for your gallery with numerous available templates in few seconds. Auto arranges the image and prices them differently according to its typography like size, and resolutions. Save your precious time and consume it elsewhere while it automates the selling of available photos online. Just install and enable the WooCommerce Image Sales promptly to increase revenue through digital image distribution. Although this plugin manages the activity from creating image galleries and albums to sale the same to different customers within a few configurations.
Essential Features of WooCommerce Image Sales –
Add watermark on the images separately and preview the same before putting it on the site.
Edit the photographs individually if required to modify the resolutions and size.
Upload images to the gallery in bulk with the ability to remove or alter them whenever necessary.
Enable cheat code which is a type of shortcode that assists you to change the title of an existing photo.
Price – Regular License-$55/Lifetime
Screenshot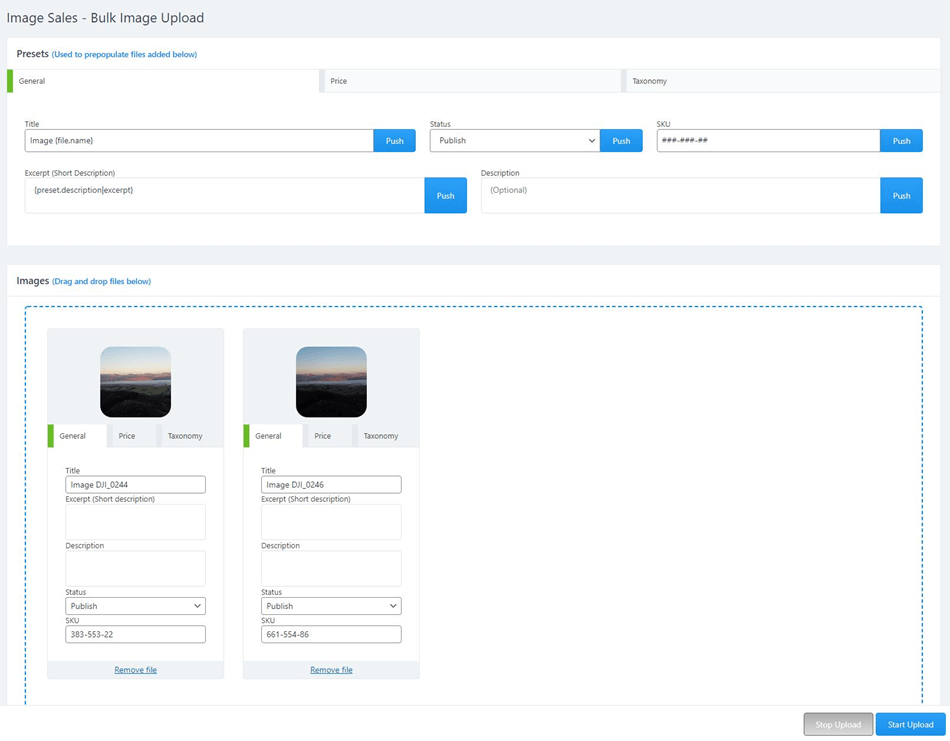 11. Easy Digital Downloads

Easy Digital Downloads is a widely available extension that lets you arrange the selling of digital products i.e. downloadable through the website directly. If you have any website where you sell ebooks, photos, and even other pieces of artwork then this extension is a must-have for you. Integrated with required attributes and just easy to use interface to access the functionality. Hereby you can sell the photos and other products along with applying the watermark on them conveniently. Streamline the activity of selling digital products while enabling encrypted security availability. Secure the images of your digitalized products by watermark addition. Choose anything as a watermark for relevant products such as logo, the company icon, or anything else available to place on the image with PNG transparency. Hereby your image stuffs on the website are completely safe as no one may misuse it anywhere.
Add watermark on such images which are existing previously and sell the same with the assistance of Easy Digital Downloads. Enable your customers to purchase multiple digital downloadable products at once while putting them on the cart. Flexible payment is available on the site and you also allow offline purchase if you maintain a physical store too.
Price – Regular License-$39/Lifetime
Note – You need an Active license of the Easy Digital downloads plugin for this addon to allow you to sell Photos
Screenshot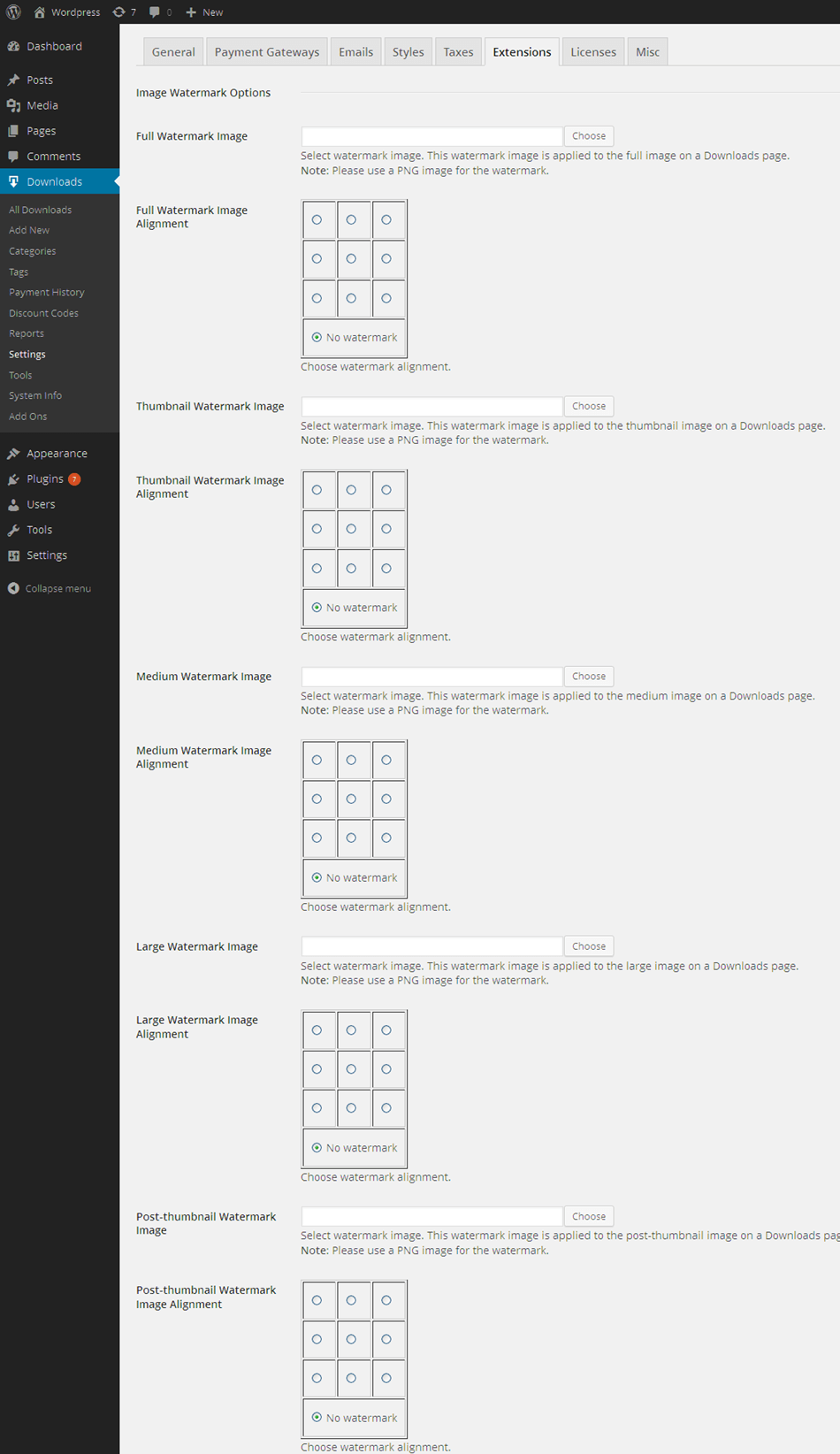 Conclusion –   You must be thinking does selling images online are profitable or not. I remember one of my senior he started selling photos online long back, today he is a billionaire and I am still a blogger writing about him. So I always recommend you to start this profitable startup business.