8 Best WooCommerce Image Zoom Plugins 2022
Are Planning to add a zoom option over your eCommerce products on your website and looking for the best woocommerce Image Zoom Plugins. Using these plugins your customers can easily enlarge the images of your products and get a better preview of them before they buy them.

If you will ask me before buying any clothes or any kind of high-quality artwork products I would love to check their enlarged images.Because on mobile or laptop when you will look at the images it doesn't seem much attractive. Most of the eCommerce websites like Amazon, Alibaba, and Flipkart they already added bigger size product images on the mouseover feature.
The product zooming option will not only help your customers to have a better preview of their product images it will also enhance your sale in your store. There are many kinds of zooming options available in WordPress.You can either use normal zoom, lens, or a new popup window for images.
You may also be Fomo Plugins, abandonment cart plugin, and multi-vendor Plugins
So let's have a list of top WooCommerce product image zoom plugins are as follows:
1. IconicWP-The Most Powerful Image Gallery Plugin for WooCommerce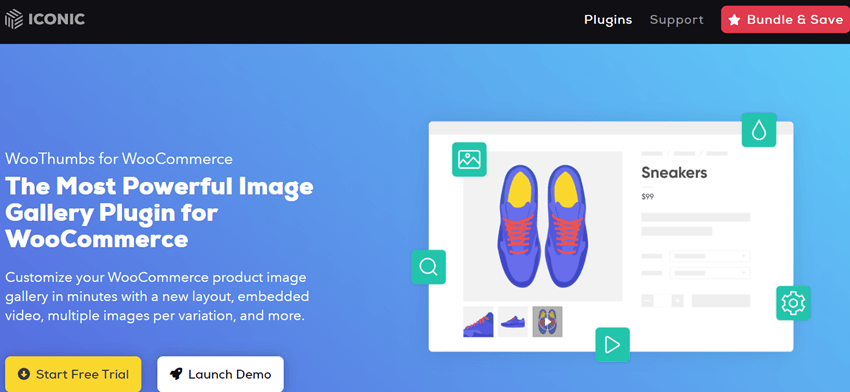 WooThumbs let you assist your E-Commerce website to show the detailed view of the product that you sell there. A featured packed WooCommerce Plugin for Zooming experience allows you to establish the secure and more advanced quality images of any product. Throughout this kind of image with Zoom alternative assure your customers about that product very well. Hereby, you won't only apply zooming to images but you may also put the same features for videos too. Get access to WooThumbs easily by configuring some settings and making your site easy to navigate as well. Establish your website's inability much wide as it won't affect the performance which occurs to manage your WooCommerce Store.
WooThumbs perfectly fits into the WPML accessibility that ultimately assists translating systems all the way. Compatible with multiple devices effectively which let your customers utilize the pinch-and-zoom features for advanced image look-through. Allows establishing a variety of Zooming images effects such as follow, inner, and outer.
Price – 1 Site – $79/annually, 3 Site – $1599/annually,  30 Site – $489/annually
Screenshot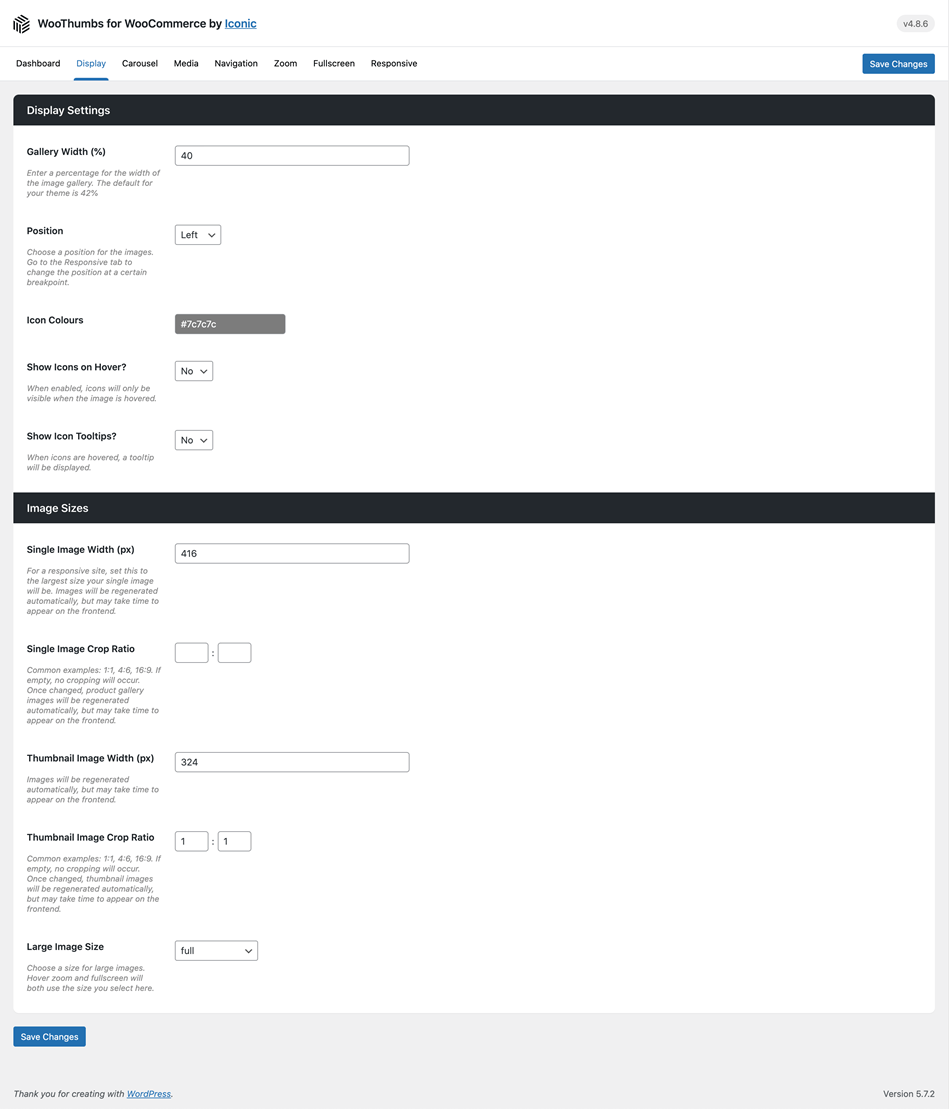 2. Magic Zoom Plus WooCommerce Plugin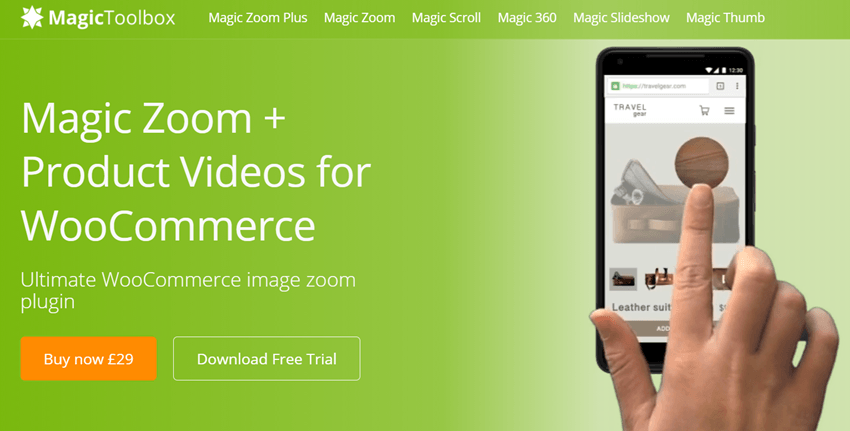 MagicToolbox is an amazingly perfect Woocomerce extension that enables the website to visualize the image along with zoom alternatives. Set your online store nicely integrated with a lot of generic products display that satisfies your customers before adding it cart for purchasing. The compatibility of this extension is very well with all websites while you don't have to add any extra libraries or jQuery essentials. Define the looks of any specified image of products as hereby you may modify the effects and size accordingly. As a perfect WooCommerce plugin, MagicToolbox enables every required feature such as being SEO-friendly, altering the image size, being highly responsive, and so more. Provide your customers with an enhanced zoom experience by the expanded the view of every product that is available on the website.
Key Features of MagicToolbox –
Enhance Conversion Rates – If your visitors are satisfied with the image of products along with eye-catching zooming effects, this ultimately converts them into customers effortlessly.
Download Instantly – Let your site as well as the online store download instantly as per one click. Avails your customers experience the fast downloading site ever before as MagicToolbox enables lazy load for zooming experience.
Nicely Responsive – Make your online store good for every device with a better touch-screen experience. Support multiple browsers that are available globally to work effectively everywhere.
Automated Placement – Place this extension anywhere you feel necessary to have including category pages, search results, or popular blocks. However, it applied itself on every page of products as soon as you enable it on the website.
Price – 1 Site – €29/annually,  5 Site – €95/annually,  10 Site – €175/annually
V5.x: Image magnifier & lightbox – Magic Zoom Plus
Screenshot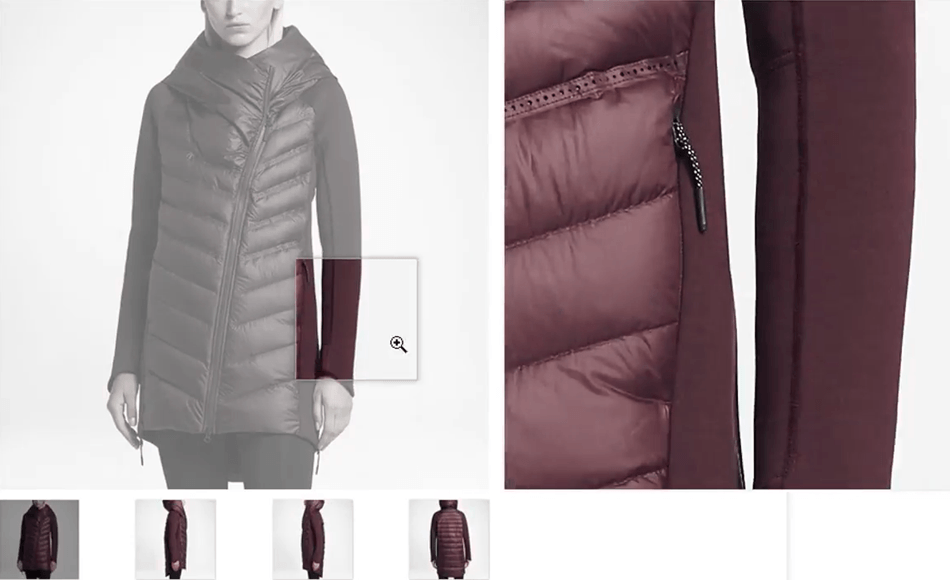 3. YITH WooCommerce Zoom Magnifier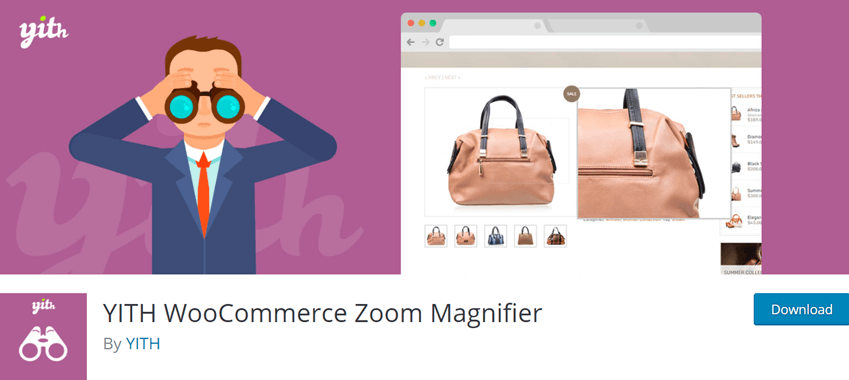 This amazing plugin allows site visitors to zoom your store products on mouseover from different angles to see the smallest of the details with ease. You get the liberty to place the zoom box to get the best positioning on your layout. YITH WooCommerce Zoom Magnifier is integrated with WPML and can be translated to any language of your choice. In case the zoom feature is not required for a product or a category, then you can simply conceal the Zoom Box.
The Carousel behavior can be customized with the offers multi-device adaptation functionality. The plugin allows you to position the thumbnail with the custom templates. Once uploaded, any larger version of product images gets auto-resized throughout the website with WooCommerce. The plugin features SEO optimization and has a high-security feature that does not allow a copy of the image. The position, size, and transparency of your watermark can be managed. Even, you can combine video with the Zoom features. The Zoom comes with features such as the option to activate or deactivate the magnifier, plugin activation on handheld devices, and the option to set zoom box width and position. This plugin also features extensive documentation and free demo version installation to test it before you buy it.
Total number of users – 70,000+
Price – 1 Site – $59.pp/annually
Screenshot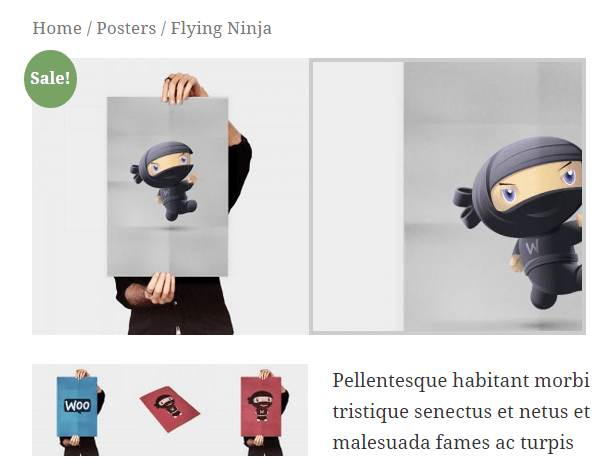 4. Motif Zoom Magnifier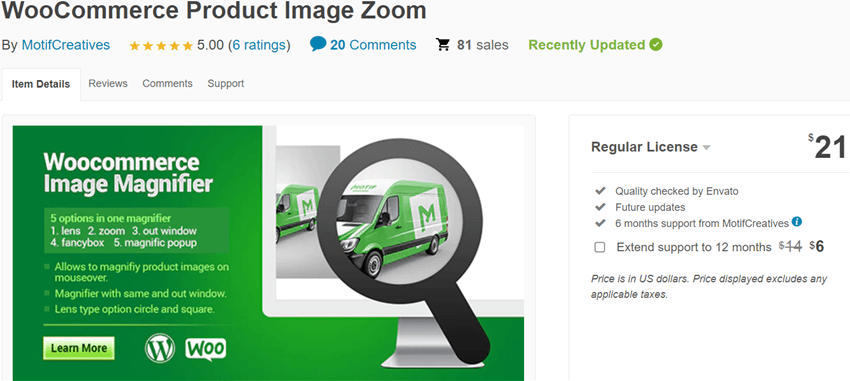 Motif Zoom Magnifier is an apt choice for those who are running an ECommerce store powered by WooCommerce or WordPress. Image magnification and setting up the zooming features can be easily done with the plugin. Incredible transitions, side arrows, fancy box popup, magnify popup and 5 unique magnify lens options impart amazing zoom effects.
WP Image Zoom offers an extremely intuitive WP admin interface by creating a magnifying glass on your image in a simple manner. The images of your products get displayed with beautiful detailing for a greater user experience. The key features of the plugin are its 4 types of zooming effect viz. Inner zoom, Round lens, Square lens, and outer zoom; fading effect while zooming in and out, customization options, and page or post-application.
Price – Regular License – $21/Lifetime (1 Site)
Screenshot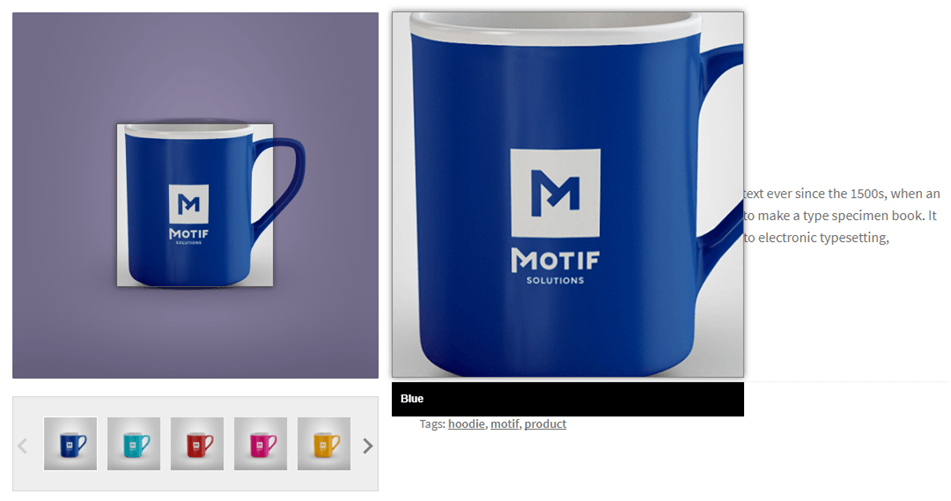 5. WP Image Zoom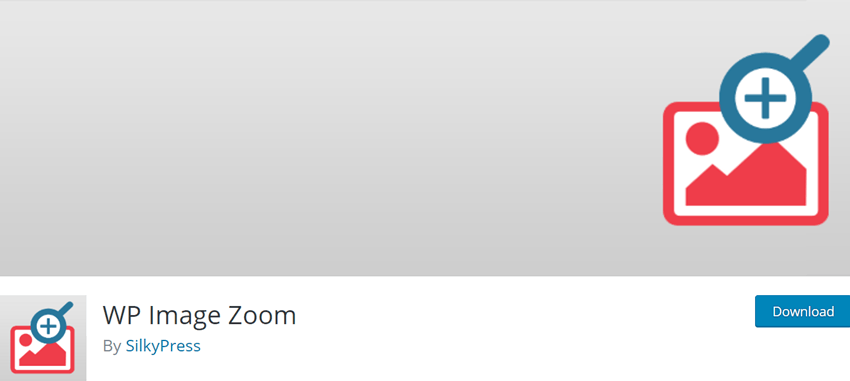 WP Image Zoom is designated so well that avails different effects to zoom the product's images adversely for defined standard view. Let your users experience better zooming alternatives just by installing this efficient WP plugin. Hereby, you get access to an intuitive interface that easily enables images of the product to be present along with magnifying glass. Enable your visitors to oversee the closed view of any available product which establishes reliability and satisfaction as well. If your website completely is an E-Commerce then this extension is a must-have for you that enhances the conversion ratio so fast.
Core Features of WP Zoom –
Animation – Enable zooming as the movement of the cursor of the mouse occurs on the image.
Zooming Alternatives – Add zooming experience any of the available options wherever you want to put likely round lens, outer zoom, inner zoom, and square lens.
Effects – Allow zoom experience on different parts of images either fade-in or fade-out attributes.
Configuration Flexibility – Administrate the little to the huge change that you want to do for a better experience including modifying the shadow, corner, border size, and lens size of zooming as you require it for your own E-Commerce store.
Apply Anywhere – Allow to apply the effect of zoom image on any posts or pages simply within a click on the button available thereafter installing this extension.
Total number of users – 20,000+
Price – Personal – $78/annually (1 Site), Developer – $157/annually (10 Site),  Big Agency – $325/annually (50 Site)
Screenshot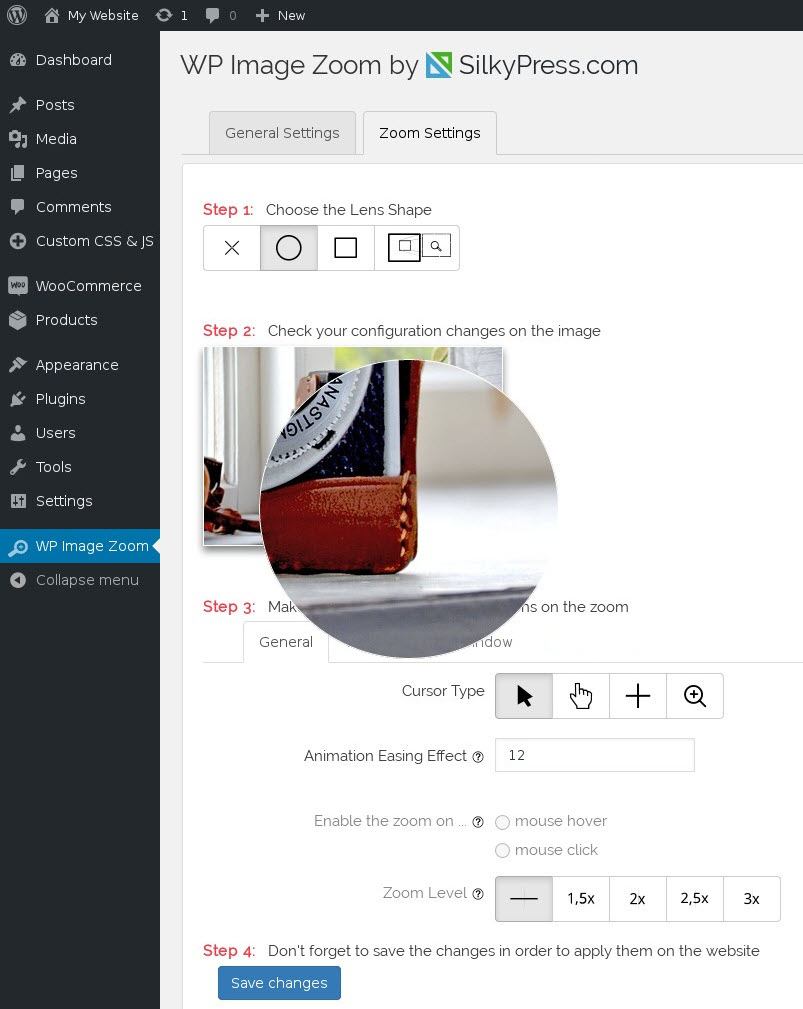 6. Product Image Zoom for WooCommerce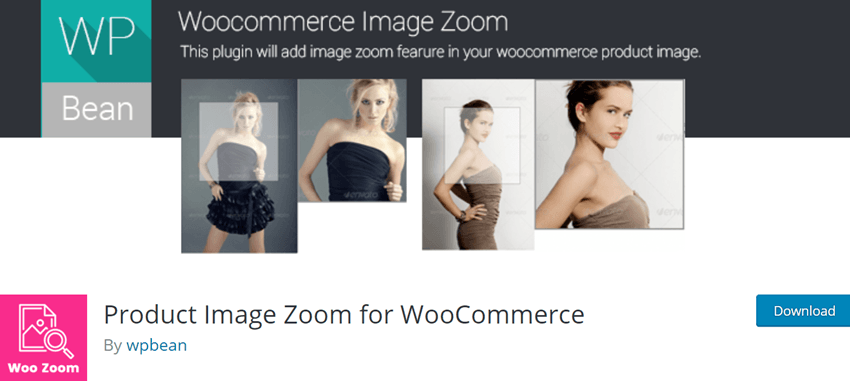 WooCommerce Image Zoom is an essential element for any eCommerce site with WooCommerce. It can lead to better conversions by better product detailing that customers see. You can also customize the zooming feature easily with the plugin. Other features of WooCommerce Image Zoom are better size image display on mouseover, compatibility with all WP themes, powered by Elevate Zoom, minimal & lightweight, and easily customizable.
You can add a magnification and lightbox effect to the image of the product with WooCommerce Zoomifier. The features along with a customizable image slider enhance user behavior and conversions. Your store can get a professional touch as the plugin brings out the minutest details of the product to the customers. The major highlights of the Zoomifier are its easy installation, variable product support, responsive feature, WPML integration, and many more.
Total number of users – 8,000+
WooCommerce Zoom Magnifier Plugin | WPB WooCommerce Image Zoom PRO
Screenshot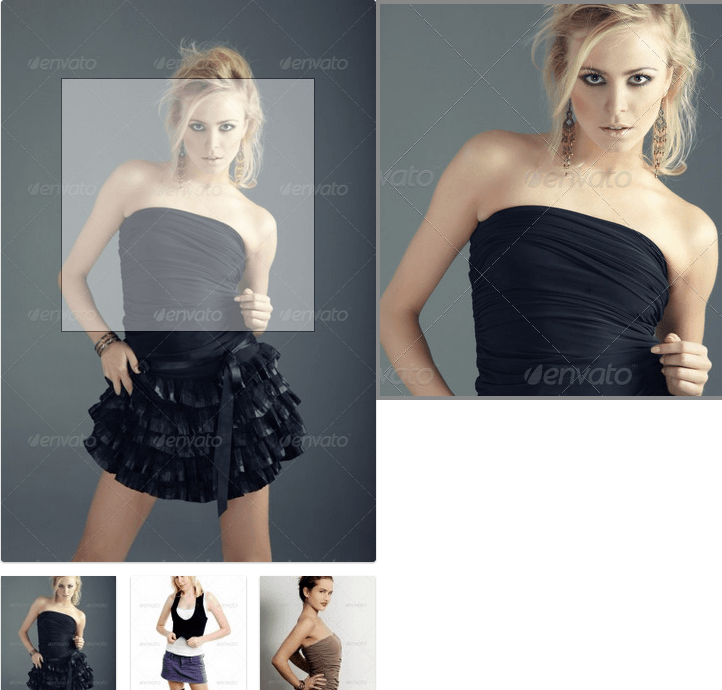 7. Mega Zoom & Pan Image Viewer WordPress Plugin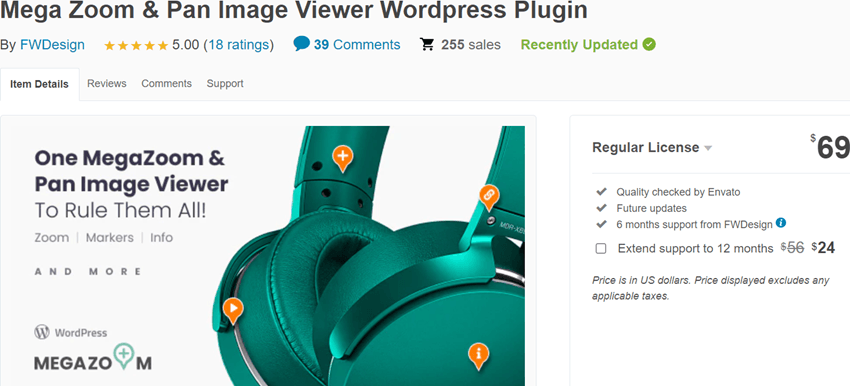 Mega Zoom & Pan Viewer enriched with essential features that require for zooming inability of images along with high resolutions detailed view. A well-oriented extension for WordPress as well as WooCommerce Website which manages the variety of products by making it available with the best appearance. Showcase every product while enabling your customer a better zooming experience and satisfying them to purchase. As much as the visitors come to your site once this extension increases the chance of converting them into your reliable customers with its diversified attributes. Just easy to use interface allows you to install and configure promptly within a few clicks.
Key Features of Mega Zoom & Pan Image Viewer –
Supports high-quality images very well without interrupting the activity elsewhere.
Establish the flexible zooming inability whereby the customer zooms the image of products as much as they require.
Customize the speed of zoom-in or zoom-out based on the quality and size of the image.
Integrated with the gesture of pinch and zoom accessible for mobile devices as it permits the user to zoom the image while using two-finger and Pan the same from one finger.
Price – Regular License – $69/Lifetime (1 Site)
Screenshot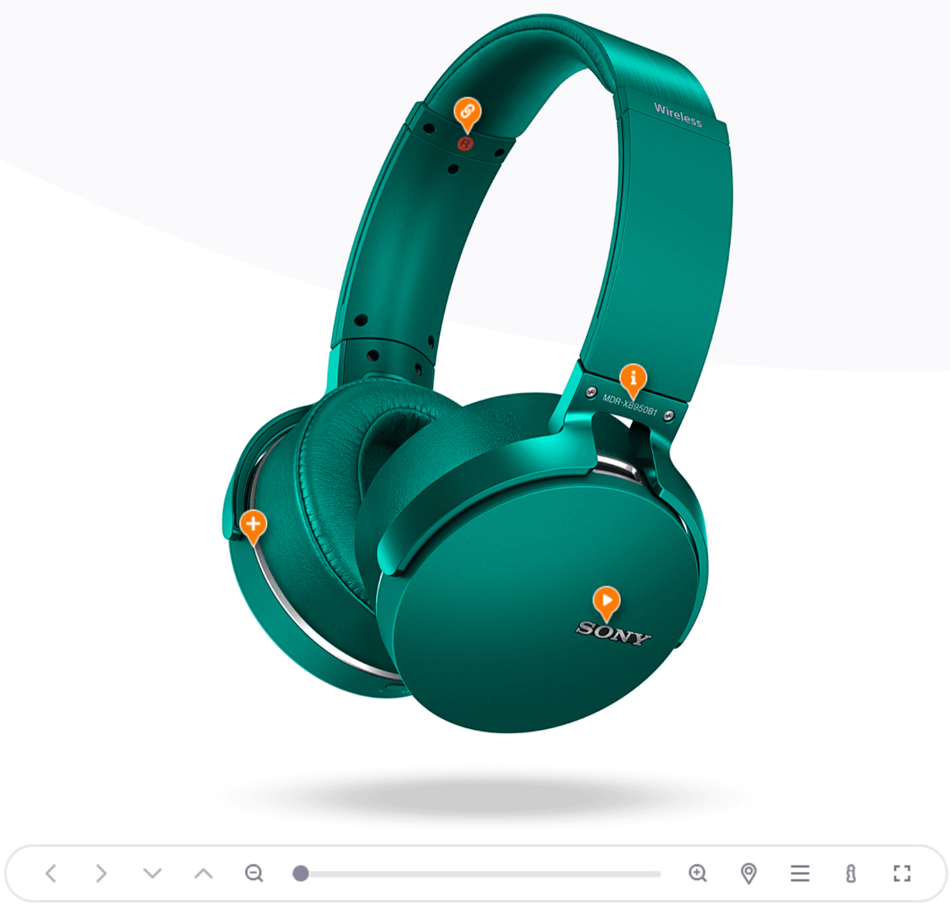 8. WooCommerce Product Image Zoom Plugin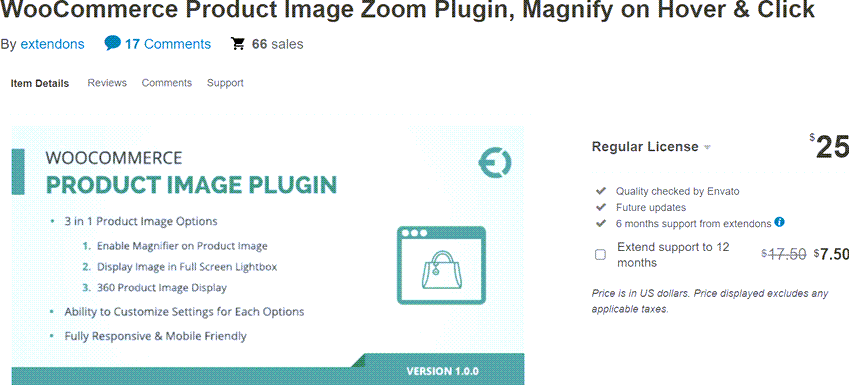 Product Image Plugin offers a 3 in 1 solution viz. activate product image zoom on hover on the product image, showcase image in full-screen lightbox in a single click, and 360-degree product image rotation. Image magnification can be done on products, categories, and e-Shop pages. Product Image Zoom Plugin supports device optimization for mobiles, PCs, tablets, etc.
The magnifier tools can be customized in several ways using the plugin, you get the robust image zoom for your online store with slider and gallery. The plugin offers you both Click to Zoom and Hover to Zoom features. You also get reliable customer support through free installation and configuration services. Other features are the best synchronization to avoid delay, theme compatibility, ability to resize thumbnail and scrollable galleries. Your customers can either view the products inside the zoom box or at another zoom box that is placed on the right of the product.
Price – Regular License – $25/Lifetime (1 Site)
Screenshot