7 Best WooCommerce USPS Shipping Plugins 2021
Are you looking for Best WooCommerce USPS Shipping Plugin for your eCommerce website? Here's your search end because we have collected all the important woocommerce shipping plugins for you. USPS Is one of the most trusted and largest delivery networks across the US (United States)

When it comes to shopping online, shipping is the second most important factor, after prices, that influence the user's decision to buy or not.
A user whose shipping cost is coming to be high is more likely than not to abandon the cart. On the other hand, free or low shipping will always attract your customers to make their purchases.
Therefore, you must necessarily look for a complete shipping policy. And using a good WooCommerce Shipping Plugin helps you achieve it. You will get ranked better with your customers and they may leave other options for your site. But, for managing the shipping well, you must know about the shipping plugins.
A good plugin would have multiple delivery options, multiple shipping methods, set shipment handling charges, and shipment tracking accessible by customers. And its integration to your WooCommerce Store must also be smooth.
You may also be interested in abandoned cart plugins, Email marketing services Live chat plugins and Fomo Plugins
So let's have the list of top WooCommerce USPS Shipping Plugins are as follows.
1. Easyship WooCommerce Shipping Rates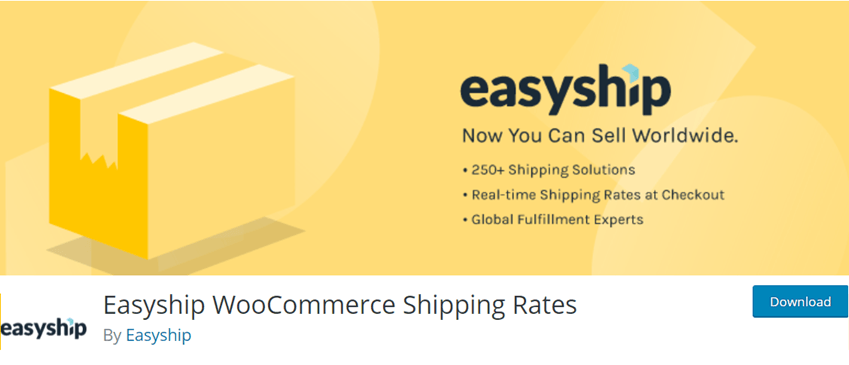 Easyship is an end-to-end UPS shipping plugin connecting retailers to their customers at home, worldwide. This extensive cloud-based WooCommerce Shipping Plugin has a user satisfaction rating of 98%, based on quality and performance. This product has simplified the complex world of cross-border logistics for its clients.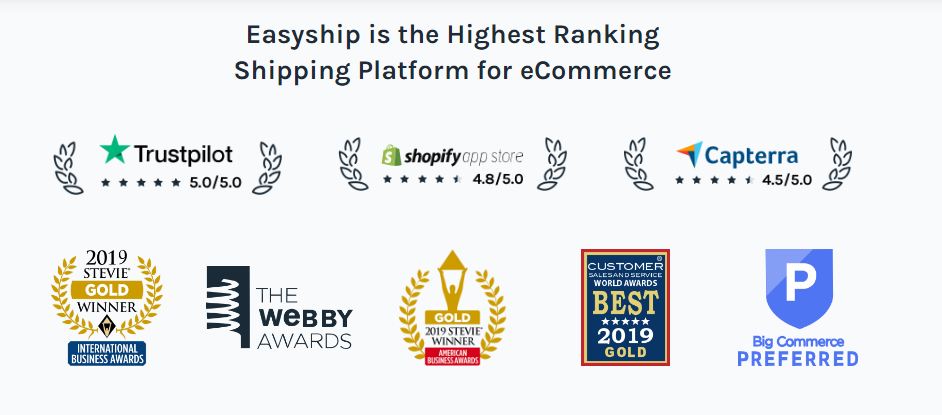 Helps users to determine the most cost-effective way to deliver to their clients. Without getting into the stress of rate negotiation with shipping couriers or paying upfront deposits. You can let your customers choose from the cheapest, fastest, or best-value delivery solutions.
Features
Multi-carrier Integration for Domestic and International Shipping.
Provision to Link your own Couriers.
Real-Time Dynamic Shipping Rates & Category-Based Calculations.
Order and Shipment Tracking.
Tax and Customs Duty Handling are automatically calculated for each country.
Tax Documents are generated automatically.
You can easily Print Shipping Label by synchronizing orders in the Easyship dashboard
For Returns, the documents and labels are sent directly to the customer's mail-ID.
Total number of users – 2,000+
Price – Free Plan – For shipping less than 100 orders per month, only the shipping cost needs to be paid. Plus Plan  (INR 1,999 per month) -- Up to 500 shipments per month, 2 Courier accounts.Premier Plan (INR 3,999 per month)  – Between 500-2500 monthly shipments from 3 Courier accounts. Custom Plan  – This Will be tailor-made to suit your business model. Prices vary.
Screenshot
2. ELEX WooCommerce USPS Shipping Method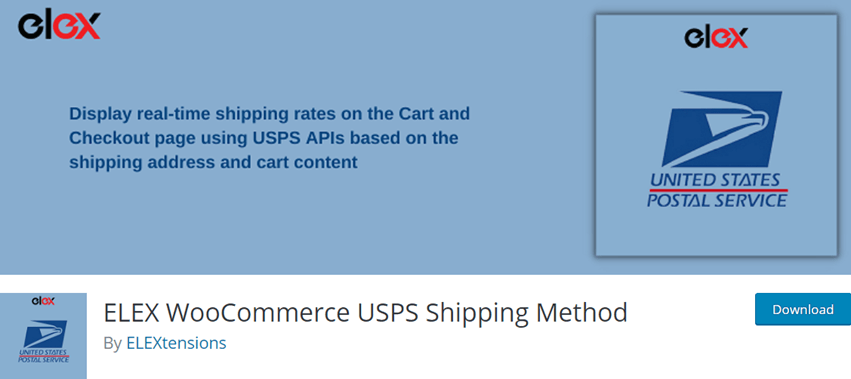 ELEX Stamps.com Shipping Plugin with USPS Postage for WooCommerce is an amazing plugin that has fully automated the process of USPS shipping using Stamps.com. right into your WooCommerce store.
Features:
Shipment tracking is up to date and an error-free process with the plugin.
Once you have paid mail from your stamps.com account, you can auto-generate and print the shipping labels.
The plugin settings allow you to change the cost of specific services.
You can also deposit funds to your account thru the Stamps.com account manager.
The packing process is being handled by the Built-in box packer.
You can also print Print Shipping Label using the Alex plugin
Customers can also avail of USPS shipping discount
Total number of users – 20+
Price – 1 Site – $69/annually,  5 Site – $99/annually,  25 Site – $199/annually
How to setup Real-time Rates and Label Printing in WooCommerce Stamps.com USPS Plugin?
Screenshot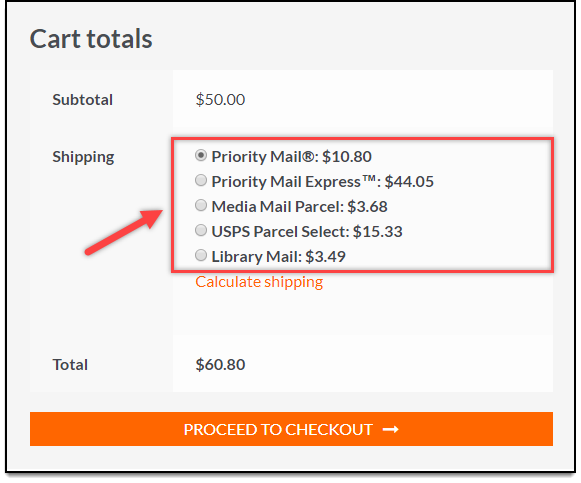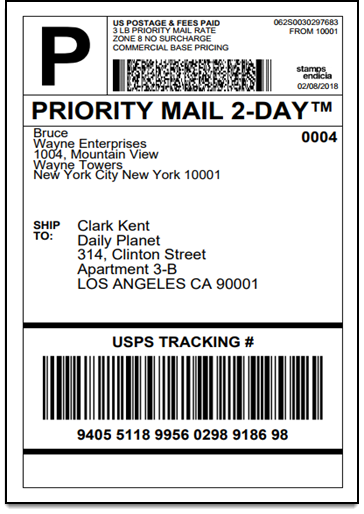 3. USPS Shipping Method

USPS works on worldwide quote calculation and helps the customers view the accurate shipping rates. The shipping rates are viewable both on the checkout pages and on the cart. This is the official USPS Shipping Plugin for WooCommerce.
Features:
Built-in box packer allows you to pack items automatically or you can also do it individually. You can group the items for packing defining their height, width, weight, length etc.
You can integrate the Stamps.com account with the extension to enable printing of the shipping label at real-time rates.
Service cost and its name can be easily modified. Besides, certain services can be enabled or disabled with USPS Shipping Method.
USPS postage can be used for delivering domestic or international locations.
Price – 1 Site – $79/annually
Screenshot
4. WooCommerce Stamps.com API

Price – 1 Site – $79/annually
Screenshot
5. USPS Simple Shipping for Woocommerce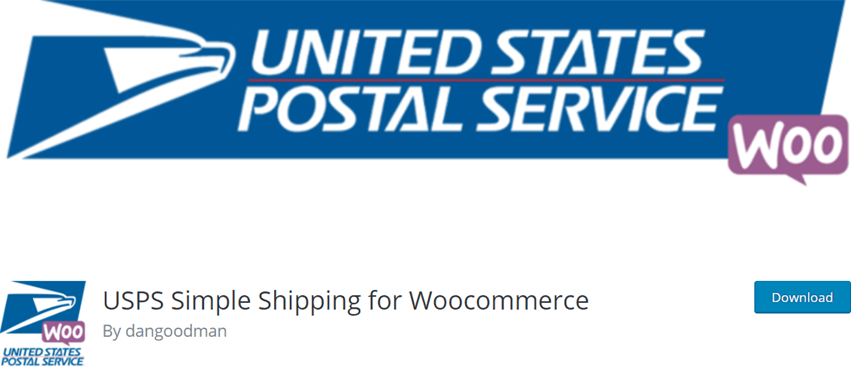 USPS Simple Shipping for WooCommerce is a comprehensive plugin that has wonderful sync and order management functionalities.
Features:
The plugin is integrated with UPS, DHL, Royal Mail, USPS, DPD, DX, and Interlink Express.
All the orders from WooCommerce, eBay, or other stores can be viewed at a common platform for easy management.
There is no chance of overselling as inventory levels are automatically updated from time to time from WooCommerce as well as other linked stores.
Robust reporting for monthly, weekly, and daily sales that gets compiled at Veeqo's dashboard
Sales invoice is auto-synced into the Xero account with the help of  Xero integration.
With the plugin, you get support for more than 360 carriers and more than 450 International couriers worldwide.
Single click latest order status can be accessed thru AfterShip Track Button.
Shipments can be filtered and sorted easily by status, date, destination, etc. and can be imported automatically at a common dashboard.
A tracking page gets automatically generated for each shipment. SEO & sales can be improved by inserting logo, store URL, etc. that adds brand value.
Total number of users – 7,000+
Screenshot
6. US Postal Service USPS WooCommerce

Integration with the WooCommerce website and USPS web tools have been rendered extremely seamless with USPS Shipping Plugin for WooCommerce.
Features:
Both the cart and checkout page displays live shipping rates with the amazing plugin integration.
With the plugin, you can provide global shipping services, both in the USA and worldwide.
You get the opportunity to get the items shipped from the closest warehouse based on the location of the delivery address. This ensures a speedy delivery.
There is a facility of 3D box packing, an advanced and hassle-free version.
A package tracking facility is also available to keep the customers updated about the location of the item.
Price – Regular license – $20/annually (1 Site)
Screenshot
7. WooCommerce Shipping Pro for USPS

Price – Regular license – $25/annually (1 Site)
Screenshot
Conclusion – There are many shipping options for eCommerce websites. But I always trust and recommended people who are easy is in integrations and cheap in pricing so in my think, I will advise you to go with Easyship as your USPS Shipping Plugin for your woocommerce website