6 Best WooCommerce DHL Express Plugins With Print Label 2023
WooCommerce DHL Express Plugins are the best way to integrate the DHL Express shipping option into your woocommerce website. Using these plugins, you can also print the shipping label easily and track the package.

DHL Express is the most famous and leading world's largest logistics company globally. They shipped domestic and international products, and they offer delivery door to door for domestic shipping.
You may also be interested in invoicing Plugins, Abandonment cart Plugins,  Fomo Plugins, and Email marketing services.
Let's have the list of top WooCommerce DHL Express plugins as follows:
1. Easyship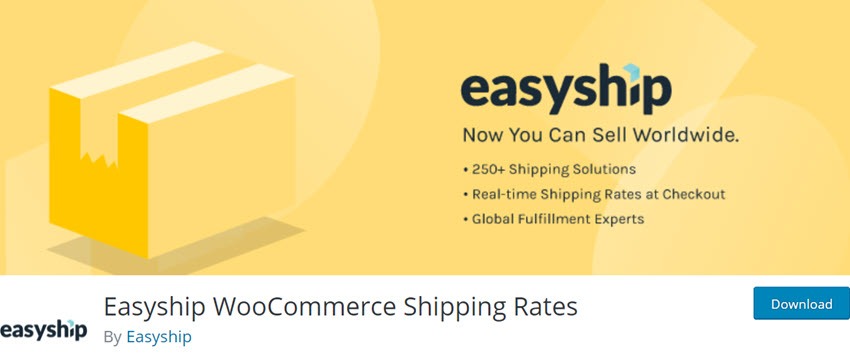 Easyship – A reliable extension that lets you develop a fast and more secure product delivery via DHL Express around the world to increase sales opportunities throughout your WooCommerce Site. Within reasonable costs investing in shipping provide your customer better service to assure them of future purchasing only from your site. Manage unlimited shipping a day widely spread over different locations. No matter whether you deal with either 100 or 10,000 shipments per month. Easyship assists your shipment administration so well and avails you of many promising features whereby you can manage every shipping duty simply through some clicks, and it's all done automatically. Build a robust delivery service that organizes hassle-free shipping in different locations at low costs. Easyship can be easily connected to your WooCommerce store, and orders can be synced.
Easyship Integrated With Elementary Features That Listed Below –
DHL Integration – Enables many shipping benefits, including discounts, low prices, fast shipping, and more, as Easyship is integrated very well with DHL.
Global Reach – Make your website arrange shipping globally with fine paperwork for tax and duties that allows your site to deal with international customers easily.
No-coding – Let you increase conversion with a practical delivery experience everywhere without any coding formalities on the site.
Cheap Shipping – Provide your users with more convenient shipping at a reasonable cost in different national or international regions with appropriate paperwork.
Tracking numbers can be easily updated on the WooCommerce platform.
More than 45 international couriers, such as DHL, FedEx, Bpost, etc., are supported by Postmen.
Free Trial available without any credit card with 20 labels/mo & 2 shipper accounts.
Total number of users – 2,000+
Price – Plus – $27/Monthly (500 Shipment),  Premire – $55/Monthly (500 Shipment)
Screenshot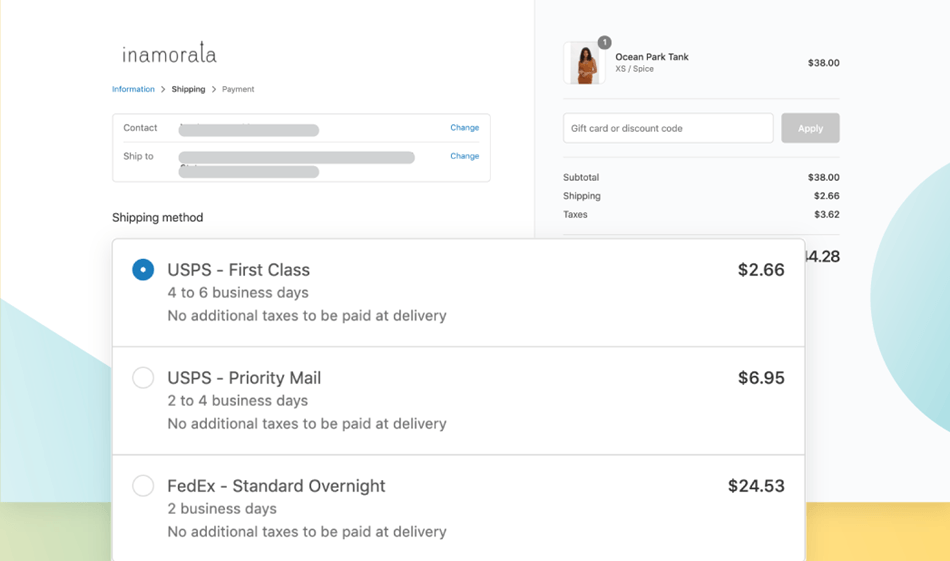 2. Shippo

Shippo – An advanced extension for Shipment through DHL Express, i.e., one of the prominent shipping platforms to manage such functionality while investing a little time. You get access to many core features which let you streamline the entire shipping activity without being involved every time. An automated DHL Express Plugin whereby you can provide your customers with more discounts along with lots of shipping benefits. Although Shippo assists you in tackling multiple shipping management from one place, such as order tracking, labelling, sending notifications, return policies, import or export paperwork, and a lot more.
Following Are The Core Features Of Shippo Mentioned Below –
Convenient Shipping – Avails your customers' proper shipping of products they purchase throughout your e-commerce site within less time and less money.
Global Existence – You have access to every formality of appropriate paperwork for your international customers. The vast management is available to tackle such functionality to make your e-commerce business more wide abroad.
One-stop Integration – This allows you to manage different consistent shipping products, including print labels, discount availability, returns, tracking, etc., from the single workplace of Shippo.
Scanning Labels – Ensure proper scanning functions to avoid the conflict that may come during shipping or the return of the products. Just enable emails and texts more conveniently so that all will be settled too soon.
Shippo works by auto importing orders from your WooCommerce store.
More than 15 carriers are associated with Shippo, such as USPS, DHL, CanadaPost, etc.
Other features include – shipment tracking, Customer email notifications, Scan-based return labels, Shipping insurance, and more.
You pay only for the shipping label at the rate of $0.05 per label, and there are no monthly charges.
The sign-up is absolutely free. Besides, if you sign up thru WooCommerce, you get 90 days with zero label fees.
Price – Professional – $10/Monthly (5 User)
Welcome to Shippo! [Shippo Video Tutorial #1]
Screenshot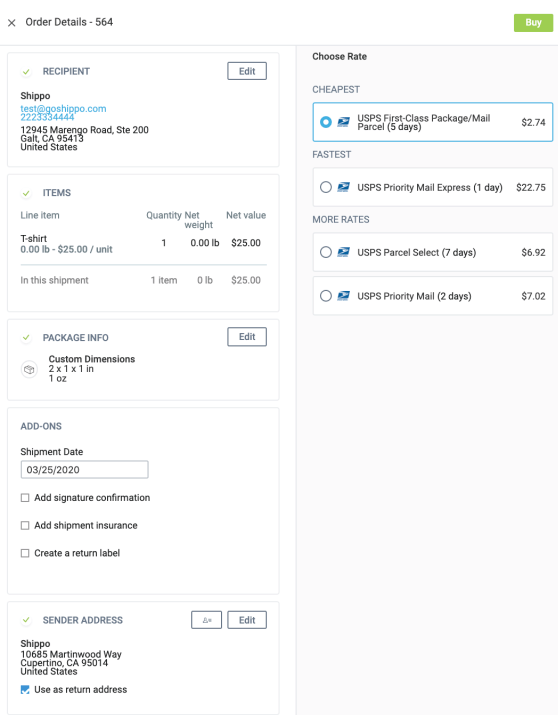 3. ELEX WooCommerce DHL Express / eCommerce / Paket Shipping Plugin with Print Label

ELEX is an official partner of DHL (Verified by DHL International (UK) Ltd) and was previously known as XAdapter DHL Plugin. The elex WooCommerce DHL Express plugin has facilitated seamless integration of DHL Express shipping services right into your WooCommerce store, which means you get
Assistance in auto packaging.
Shipping labels print – charges for the postage get automatically paid from your DHL account. Return labels can also be created from the order edit page.
Real-time rate display is based on the weight of the commodity, the location where it has to be delivered, and the dimension.
Tracking the shipment – to keep the customers informed thru emails about the package movement and to keep the order notes updated.
The powerful dashboard helps you in entire order management-  track orders and print labels too.
Shipping rates can be calculated in no time, and quotations and delivery options from different couriers can be obtained.
Even International shipping is well handled with labels accompanied by a commercial invoice facility.
You also get the facility to enable insurance facility in multiple currencies.
Both free and premium versions are available.
Price – 1 Site – $79/annually,  5 Site – $119/annually,  25 Site – $199/annually
ELEX WooCommerce DHL Express / eCommerce / Paket Shipping Plugin with Print Label
Screenshot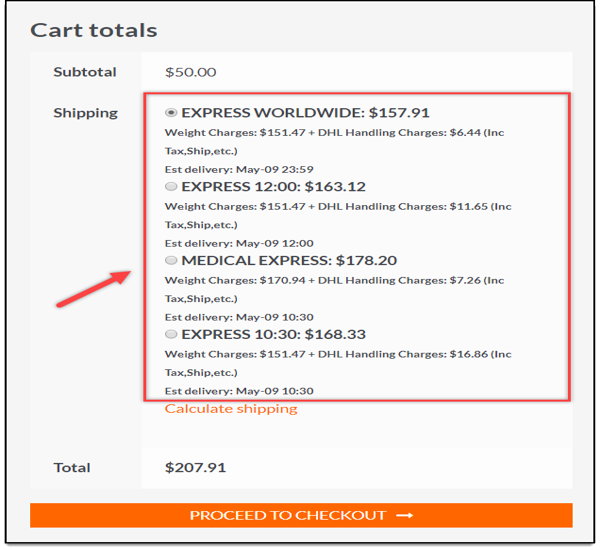 Print Shipping Label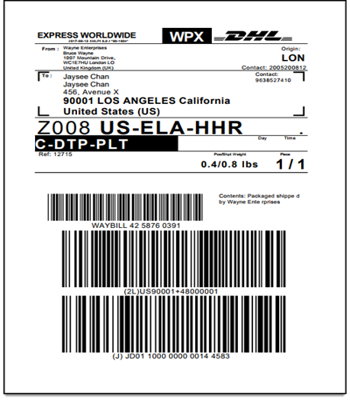 Print Commercial Invoice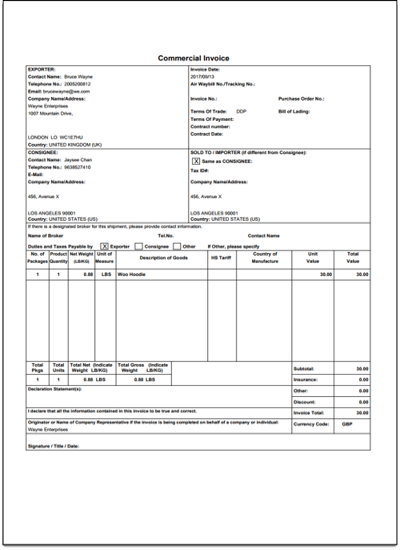 4. DHL for WooCommerce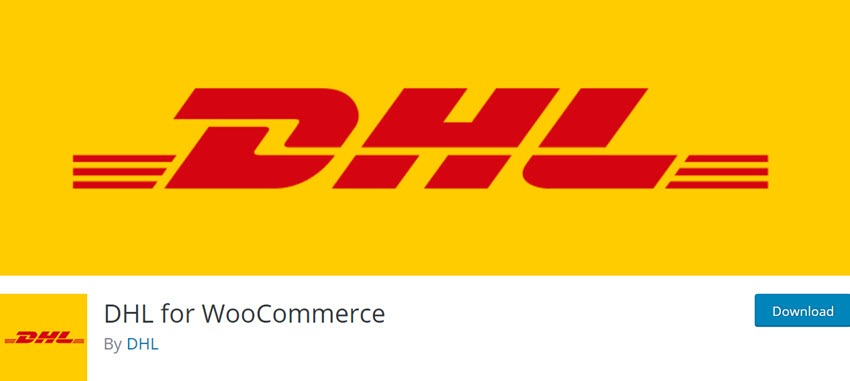 Management of both domestic and international shipments is possible with DHL for WooCommerce thru compatibility with DHL Parcel Europe, DHL eCommerce, and DHL Paket.
With the plugin, labels for International and domestic shipments can be easily created, and a tracking code gets auto-generated for each label. You can also create bulk labels in one go or delete, modify & reprint the labels again.
Wunschpaket offers Preferred delivery options to the customers and helps them opt for a suitable time and delivery of the item.
Enabling the "print only if codable"option in the settings panel helps you confirm the validity of the address before label generation.
Total number of users – 8,000+
Screenshot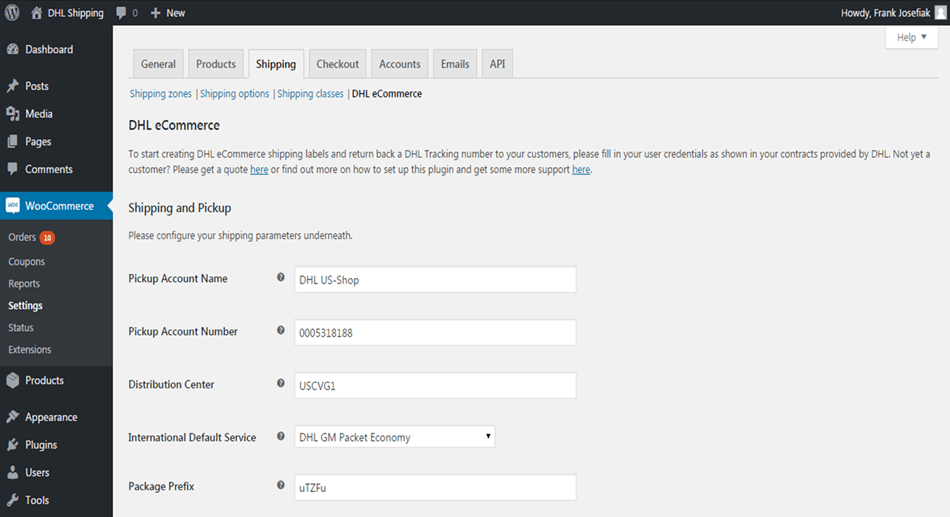 5. Live rates for DHL Express and WooCommerce by Flexible Shipping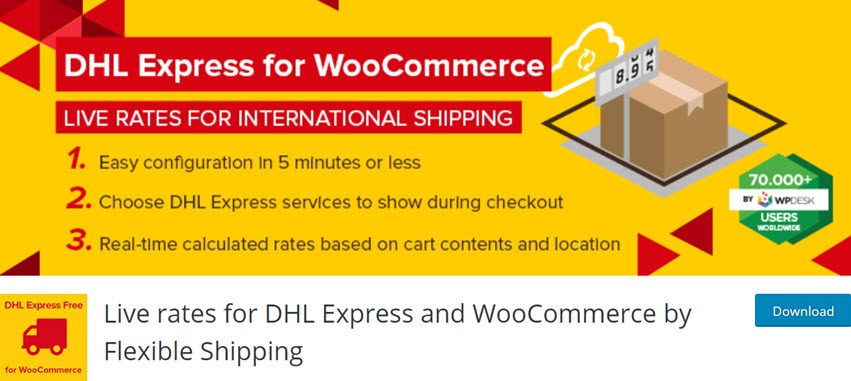 With the Live Rates For DHL Express By Flexible shipping plugin, you get all DHL services in all DHL-supported countries for express delivery applicable for all domestic or international shipments.
The plugin claims to give the best logistician services for a door-to-door express delivery, such as shipment management and personal quotation preview.
A powerful front office checkout page with 14+ services viz. worldwide Express, Domestic Express, DHL Economy, DHL Express, and more.
Consumers get the online tracking system once the parcel enters the DHL network.
It also allows shipping option management service-wise or in one click.
Total number of users – 500+
Screenshot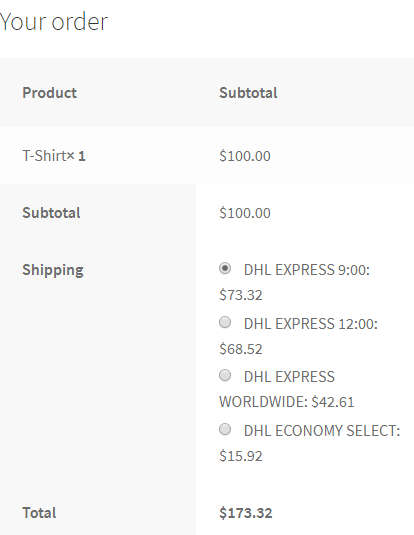 6. Automated DHL Express live/manual shipping rates, labels, and pickup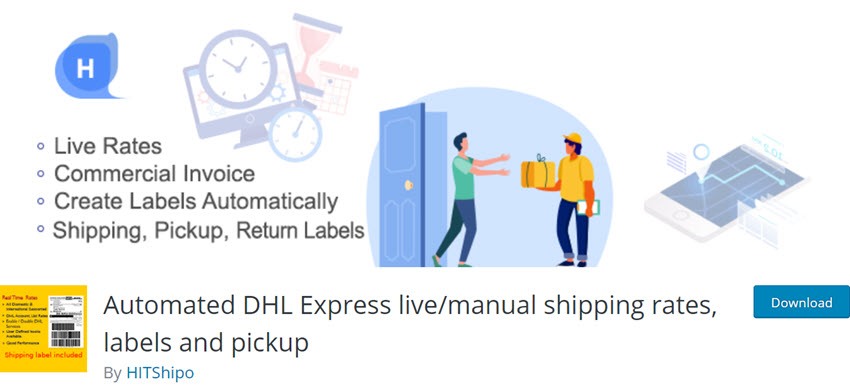 Automated WooCommerce DHL Express Shipping Labels plugin facilitates easy integration of DHL Express into WooCommerce websites.
With the help of the plugin, you can easily get shipping rates. The only thing you need to do is to generate labels from the backend and set the dimensions of the box.
The plugin can service any country, providing insurance and order tracking facility to consumers.
Besides, the delivery address can be easily verified before processing the shipment.
The plugin will work along with an EasyPost account. You have to pay 5¢ per shipment to EasyPost purchase labels. Rest everything is free such as no monthly fee, no storage fee, no setup fee, etc. Even refunded items are not being charged upon.
Total number of users – 500+
Screenshot