7 Best Chatbot Plugins For Website To Automate Your Live Chat 2019
Adding Chatbot Plugins to your website increase your conversions rate , Lead generation and decrease your costing for hiring real human chat employee . These platforms are so advanced that you can even create booking or appointment without intervention of any real human . They can also answer any small preset question based on your past experience .
You can customized your bot according to your need . Let say you are running a restaurant and want your bots to make your visitor booking then you design it in a way so that booking can be managed easily by using calendar . Even they much more helpful in case cart abandonment .
When we talked about email collection trust none of the lead generation plugins is better in comparison to automated bots . Even for Selling some eBook and any digital product selling option they are most efficient . They are most efficient in  increase conversions rate .
You may also interested in Landing Page plugins , Fomo Plugins Translation Plugins and  Live chat Plugins 
So lets have the list of top Chatbot Plugins for Your Website are as follows –
1. Shopmessage.me
Shopmessage.me is a Premium chatbot plugin for WordPress , Shopify , WooCommerce, Bigcommerce, Magento and PrestaShop  release from Shop message and has been designed for Facebook Messenger Chatbot platforms that gives you the facility to chat directly from your website for leveraging your marketing stand.
The plugin is a comprehensive platform that is not just a mere a chat plugin. It offers you a number of lead magnets to amplify your contact list and facilitates customer engagement by integrating with the Facebook Ad Formats. Not only this, you can easily segment your audience-list based on interest.
The chatbot builder is comprehensive and automated. It can answer FAQs, track sales and set appointments.
Besides, it also sends Greeting messages to the logged in/out users.
You can also get notified while chatting with a potential lead on the other end. Chatbot is WooCommerce integrated.
Facebook Messenger Chat plugins have premium version only.
Finally we can say Shopmessage.me has complete Facebook Messenger Marketing option .
Integration Support – FB Messenger 
Price – 250 Contacts $9.00 USD / month , 2k contact $99.00 USD / month
Premium
2. Collect.chat
If you want to setup a site that is conversion centric, then Collect.chat can be an ideal choice for you. Collect.chat is a simple yet powerful Chatbot Platform tool that facilitates guidance to the users and prompts them to give their feedback. Not only this, you can also allow them to share their experience with other visitors – a great tool for a healthy user engagement.
Collect.chat is fully automated and hence even when you are not monitoring the chatbot, it will collect leads for you. It hardly requires any human intervention.
With Collect.chat you can share the bot thru links, posts, HTML code and WP plugin. You can customize the bot thru drag and drop and add FAQs.
You can also create a chatbot in no time with the drag-and-drop functionality.
Both Free & premium version available.
Integration Support – FB Messenger , Zapier , Integromat, LeadsBridge, Google Tag Manager, Freshdesk and much more
Total no. of Users – 4,000+
Price -- Free Plan – $0 ( unlimited bots,data storage for 30 days,  30 responses/mo), Lite Plan – $19(unlimited bots,data storage for 90 days, 500 responses/mo), Standard Plan – $39(Unlimited bots, data storage for unlimited period, 1500 responses/mo), Plus Plan – $69 (Unlimited bots, data storage for unlimited period and 5000 responses/mo).
Free 
Premium
Example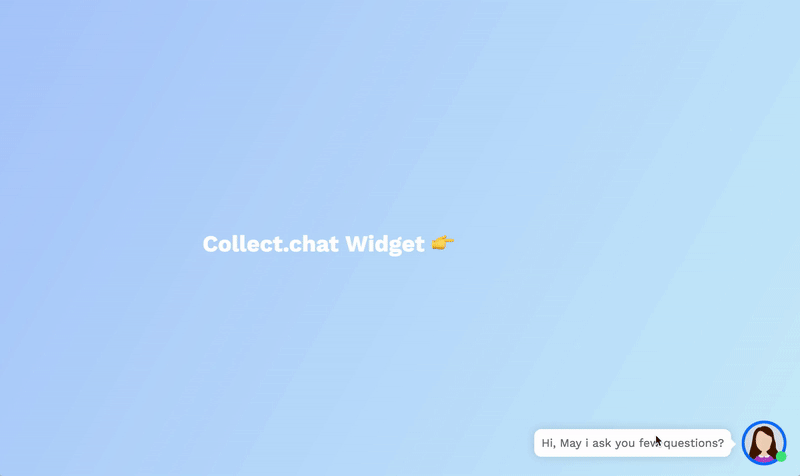 Use Chatbots for Business | Overview of Collect.chat
3. Opesta
Opesta utlizes the Facebook messenger for lead generation, elevate sales and marketing that why we call it as best Facebook messenger marketing automation Platform . The plugin takes into account the behavioral marketing pattern of consumers.
Opesta has integrated email marketing automation features right into the Facebook Messenger that has boosted sales and conversions manifold.
With Opesta you can automate the Q & A sequentially for better customer engagement.
Opesta creates action based sequences by tracking their action on the messenger such as the time they had spent on your website, the pages that have been viewed by them, their purchase and aspirations from your site, everything!
It offers first 14 day free trial on all plans.
Integration Support –  Zapier , ActiveCampaign ,  ConvertKit  , Facebook Group and More
Price -- Basic Plan – $49 /mo ( 2 Linked FB Pages, 5,000 Subscribers), Essential plan –  $99 /mo (4 Linked FB Pages, 15,000 Subscribers), High Volume Plan – $149 /month ( Unlimited Linked FB Pages, 30,000 Subscribers)
Premium
Example
Please watch this Opesta video for More knowledge
4. IBM Watson Assistant
IBM Watson Assistant is one the best free chatbot plugin for WordPress you get the power to impart an amazing user experience to your customers thru its capability to answer the FAQs and offering them all possible assistance while navigating the site.
Users get VOIP calling powered by Twilio to contact the sales team of the site. Besides, you can also make the chatbot viewable on the selected pages with your preferred design.
User Name can be included in the chatbot with IBM for a personalized experience.
You can select the pages on your site where you want the chatbot to showup.
A very simple plugin that requires minimal settings to get activated that also gives you the power to customize the chat bot as per your preference.
Integration Support – WordPress
Total no. of Users – 2,000+
Price – Lite Plan – $0 (10,000 messages/mo, 5 Skills), Standard Plan – $0.0025USD/message (Unlimited messages, 20 skills). Plus, Premium & IBM Cloud Private Plan – Custom pricing (Unlimited messages/month, 50 skills).
Free 
Example
5. ChatBot
Chatbot is a customer centric platform that creates a customer service chatbot in no time. Especially design for beginners and developer to built their own customized design chatbot.
 With Chatbot, diverse chatbots can be created with the drag and drop elements. These chatbots are capable to answer customer's query, automate activities and more.
With the drag and drop functionality you can create an impressive chatbot.
There are many live chat features such as ticket generation, transcripts relay, transferring chats to agents, chat tagging and more with the exceptional tool ChatBot. You can also create a personal bot factory to keep the users engaged and answering FAQs while you concentrate on other tasks at hand.
A free 30 days trial in the Team plan with ChatBot is available.
Integration –  Facebook Messenger,  Slack , LiveChat, Whatapp ,slack
Price – Starter Plan – $16/mo billed annually or $19 monthly plan (60 day chat history), Team Plan – $33/mo billed annually or $39 monthly plan (unlimited chat history), Business Plan – $50/mo billed annually or $59 monthly plan (unlimited chat history), Enterprise Plan – $149/mo billed annually (unlimited chat history).
Chatbot 
Live chatinc
ChatBot for Customer Service
6. Octaneai (Shopify Store Only )
Octaneai is another top chatbot Plugin for Shopify which provide quick way to create a chatbot on your website, mobile device or an email. The plugin can assist you to answer customer's query and convert chats to sales.
Octaneai is a great optimization tool because it lets you analyze the customer behavior by monitoring the users who responded and those who abandoned the bot due to other engagements.
With Octaneai you can view rich bot analytics, live chat with visitors of your site, edit the bot and get ideas on optimization.
Octaneai allows you to schedule meetings directly from your website and the sales team gets notified instantly.
Platform Supported – Shopify, Yotpo, Klaviyo And lead Generation 
Total no. of Users – 50+
Price -- 30 Day Free Trial , $9 / month , $209 / month
Premium
Example
Octane AI - Facebook Messenger Bot for Shopify Merchants
7. Acobot Lead Generation AI Chatbot (Chatbot + Voice Platform)
All you need is a site URL for the Acobot to work. It's an amazing automated tool to boost sales and conversions.
Acobot can help you in multiple ways by welcoming your site visitors with a greet chat, answer their queries, help them explore your site and learn about your product. A talking avatar powered by AI is highly appealing to the  web users.
It can also prompt the visitors to enter the sales funnel by asking them to sign up for free or take up their demo.
Acobot also removes the necessity of a search plugin by its search and navigation features which imparts and amazing user experience while conversing.
Users get VOIP calling facility too.
A 15 day free trial is available without any credit card.
Total no. of Users – 200+
Pricing – Acobot Small Plan – $29 /mo (Engaging 1,000 users/mo), Acobot Medium – $49 /mo (Engaging 3,000 users/mo), Acobot Large – $99 /mo (Engaging 10,000 users/mo).

Free 
Premium
Example
Why don't you read my email marketing comparative blog