8 Best WooCommerce Payment Gateways For WordPress 2022 (Compared)
So many people get confused while selecting the best WooCommerce Payment Gateways for their eCommerce website. That's why we planned to write a comparative blog where we can compare their pricing and rest the details.

Do you know Payment gateway is really important for any eCommerce website because if anything goes wrong on the payment page then it will result in Cart Abandonment?
The major problem people face on payment pages are
Extra payment gateway charge
Unreliable payment option – Let's say I want to make payment via Credit Card but your website doesn't support that then people might leave the page
Fraud Transactions
Payment Failure
Important Factor You should look at before choosing your right Payment Gateways For WordPress Websites
Multi-Currency Support – Does your selected WooCommerce Payment Gateways supports local country currency
Cost-effective- What will the overall cost per transaction. Ask yourself how many transactions you can get now as well in the future and compare overall costing.
Payment mode supported – You need to check which preference you want your user to select before buying. Is it PayPal, credit card, E-check, or debit card
Fraud section and security of payments.
Do they have a proper WooCommerce Payment Gateway extension available
And most important customers support.
You may also be interested in currency Switcher Plugins, Landing Page Software, Email Marketing Service
Let's have the list of Best Payment Gateway for WooCommerce are as follows:
Comparison Between Square Up Vs Authorize.Net Vs Paypal Vs Stripe Vs Braintree Vs 2Checkout
1. SquareUp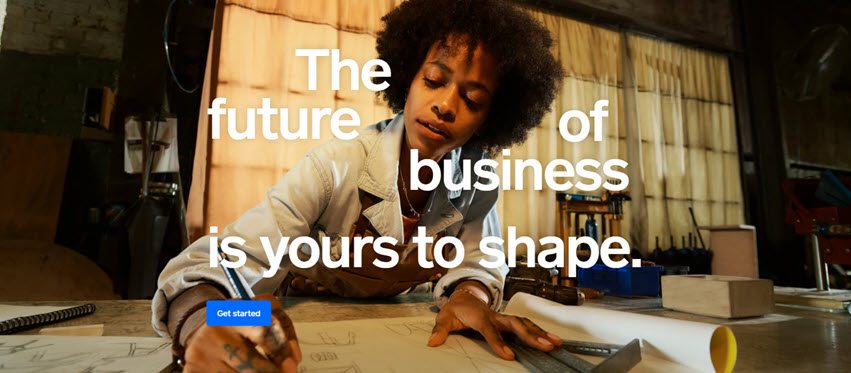 Square Up is a robust tool that allows users to swipe their credit card anywhere with a free magstripe reader. The smart Square Terminal allows you to take payments and print invoices. Payments are accepted by connecting a square reader to your device or simply sliding your device into the Square Stand.
Features
Offline payment accepted.
Accepts all major credit cards, cash, checks, and gift cards.
Support for invoice recurring payments, eCommerce, appointment, and app marketplace.
Accepts merchants from Canada, the United States,  Australia, Japan, and the United Kingdom.
It lets you accept payments on smartphones and tablets.
Fully PCI compliant.
Point of sale system Support
You can accept payments either through the invoices or by manually entering the card numbers.
Chargeback Protection –  Up to $250/Mo and should be claimed within 7 days
Support 
Email 
Call – 1 (800) 474-3398
Chat Bot
Price Structure

No Monthly Fee
At Integrated POS – 2.5% + 10¢ per transaction
At Square Terminal – 2.6% + 10¢ per transaction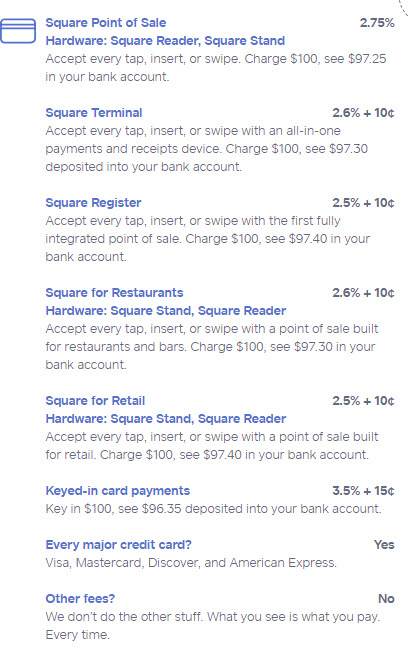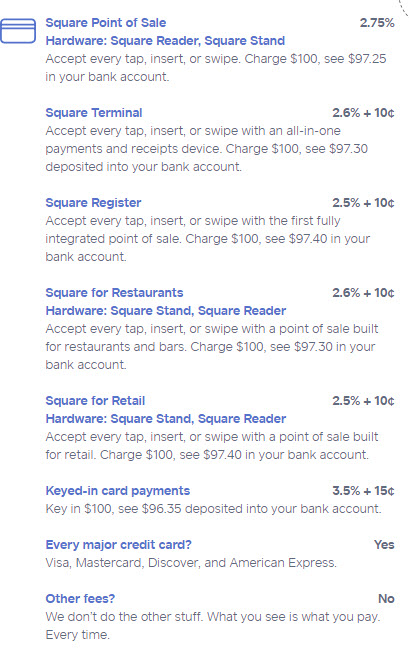 2. Authorize.Net

Authorize.Net features as one of the most popular payment gateways for many business niches across the globe. The plugin offers easy management of refunds, pre-orders, and subscriptions. Authorize.Net also empowers you to accept payments through credit cards, debit cards and PayPal, Apple Pay, eChecks, and more. You can accept and pay both monthly recurring or installment payments through Authorize.Net. The best part about Authorize.Net is that it allows you to send digital invoices to your users using their email ids.
On-site transactions are facilitated through the plugin which ensures that the transaction is secured and the user does not have to leave the site. The requirement is for the installation of an SSL certificate though.
Features
eCommerce Platform support, Recurring payment, Phone payment, Virtual Point of sale, and eCheck.
Major Supported Country – Canada, Europe, United States, United Kingdom, Australia
Currency Support ( CAD, USD, SEK, CHF, EUR, DKK, NOK GBP, PLN, NZD, and  AUD)
Payment supported Globally (In above-supported currency)
Accept all credit cards, debit cards, eChecks, American Express, MasterCard, Visa Checkout, JCB Discover, Visa Checkout, PayPal, E-check, and Apple Pay. Hence, it enables the users to make the payment in their preferred way.
Global customer base
Major eCommerce website platform supports like Shopify, magneto, Moolah, eBay, SurveyMonkey, Woocommerce
PCI compliant and SSL certificate installation is mandatory
It provides Advance fraud protection to protect all your payments.
Chargeback fee – No other charges
You get an amazing support team available 24X7 to help you with all your queries and doubts.
Support 
Email 
Call – 1-888-323-4289
Price Structure
Monthly Fee – $25
Per-transaction fee for payment gateway and merchant account – 10¢ ( payment gateway )
Per-transaction fee for payment gateway and merchant account – 2.9% + 30¢ (merchant account + payment gateway )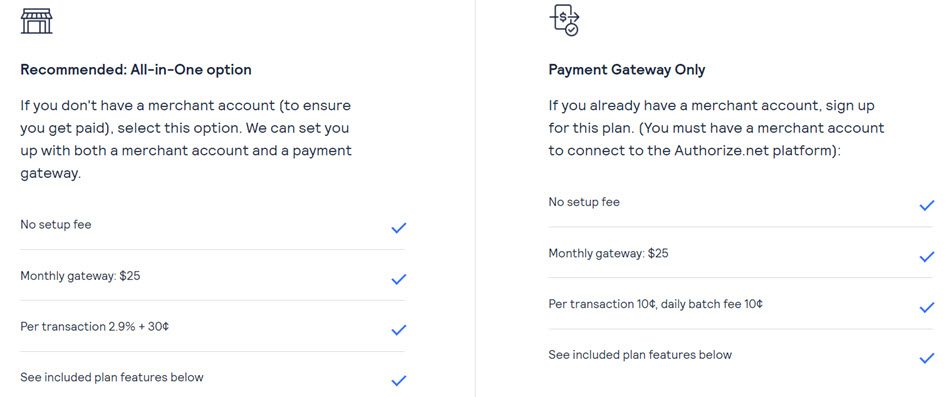 Customer Stories
Authorize.net Customer Success Story - The Tasteful Garden
3. Stripe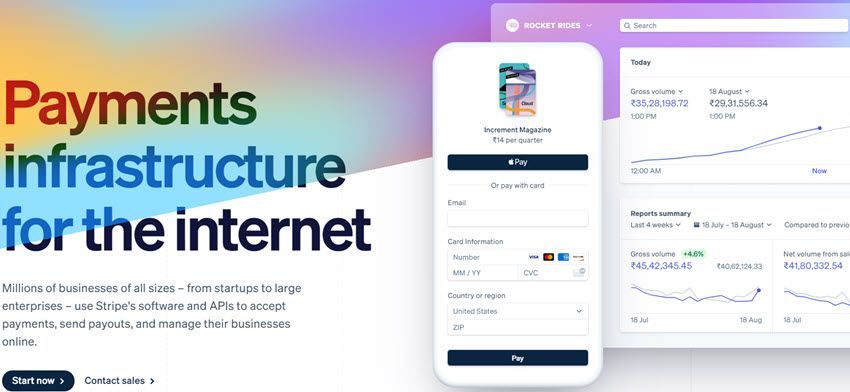 Stripe is considered as the nearest alternate to PayPal. The amazing gateway does not charge any monthly fee for on-site payments.
You can easily manage the recurring payments and make arrangements for speedy refunds. Besides, the plugin gets immense support from popular eCommerce plugins such as WooCommerce. Stripe has an uncomplicated fee structure and a mobile-friendly built for greater access.
Features
Accepts all credit cards, debit cards, Apple Pay, Android Pay, and local options such as Alipay
Integrated Payment Gateway
Support for over 130+ currencies from 20+ countries ( Australia, Japan, Luxembourg, United States, Austria, United Kingdom, Belgium, Switzerland, Denmark, Sweden, France, Spain, Finland, Portugal, Hong Kong, Singapore, Netherlands, Norway, Germany, New Zealand, Ireland, Japan, Canada, Italy)
Countries Still pending to join Stripe (Mexico, Greece, Brazil, Poland, Latvia, India, Malaysia, Lithuania, Estonia)
PCI compliant with SSL installation
Chargeback fee –  $15.00 dispute fee
It adheres to the highest compliance standards.
Support 
Price Structure
Per Site Cost of Extension – Free
Monthly Fee – Free
Per-transaction fee for payment gateway and merchant account – 2.9% and 30¢
Other charges – 1% additional for international credit card
ACH debit payment fee 0.8% + $5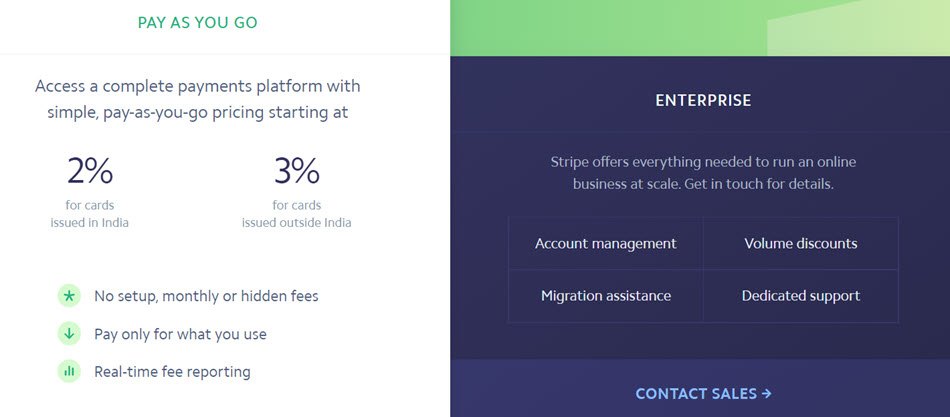 Complete pricing overview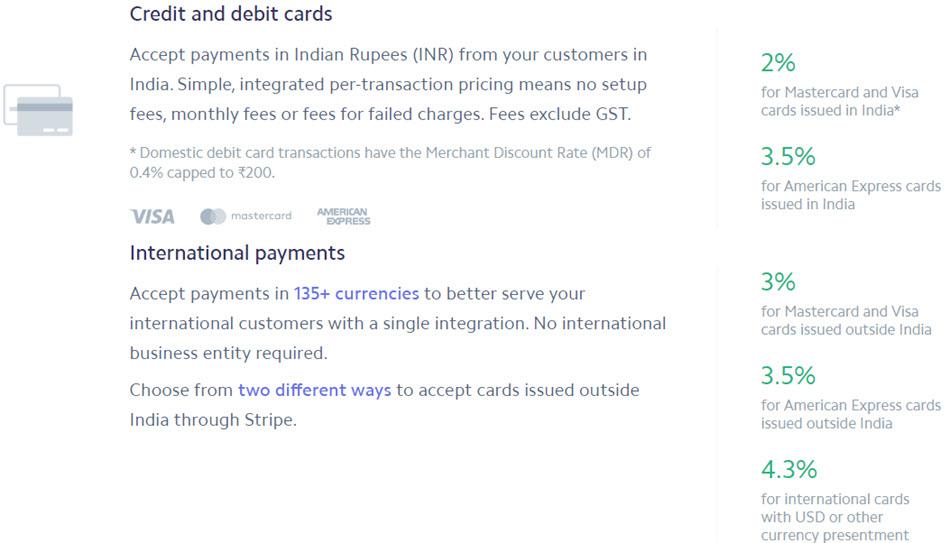 Setup Stripe - WooCommerce Guided Tour
4. Amazon pay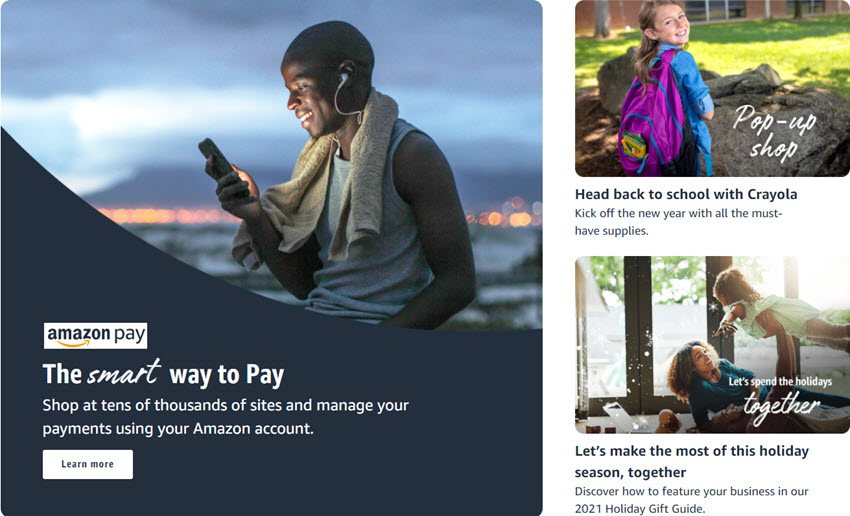 Amazon Pay is an outstanding Payment Gateway for any WooCommerce site. Let you manage efficiently the payment on the site while anyone carries out the purchase. More advantages in less configuration, allow your audience to come back for next purchase by availing better experience of payment method. Enhance your checkout procedure by establishing Amazon Pay as a payment gateway on any e-commerce website. Place it anywhere on the site with the assistance of shortcodes and widgets. Provides your users a nice experience of payment without getting redirected elsewhere.
Amazon Pay is such a prominent payment gateway that assures you a high level of security. Let you shop without any hesitation or stress and also enable real-time tracking of products that you place an order. Provides a wider range of offers while anyone paying with Amazon Pay. Accept credit cards and debit cards to complete the payment. Instant checkout and safe transactions engage more customers on e-commerce sites. Increase sales and significantly raise revenue thereby.
Price -- 
Screenshot
Amazon Pay Transaction fees

Amazon Pay Cross-border processing fee

Amazon Pay Refunds of transaction fees

5. Braintree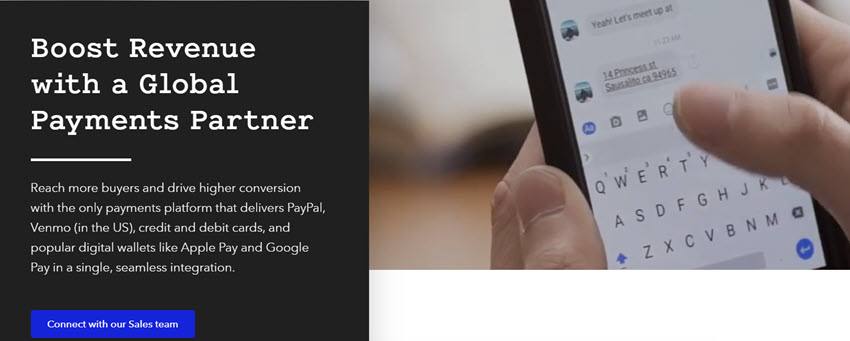 Braintree is a PayPal-powered company that enables you to accept a whole other set of payment options apart from PayPal payments. The plugin is an apt solution for those who are looking for a low-cost solution by not being charged a monthly fee, and also for those who want to offer subscriptions. It provides the users with an amazing and optimized payment experience, thus, boost your sales and customer loyalty.
In short, it is an ultimate amalgamation of Braintree, PayPal, and WooCommerce integrating advanced anti-fraud protection.
Features
Integrated gateway
Accepts all major credit cards, Venmo, digital wallets, and ACH debit cards
Accepts payments from 40+ countries and 130+ currencies
Encrypted and offers in-built anti-fraud tools after signing up
Chargeback Fee –  non-refundable $15
It detects and prevents all fraudulent activities, thus, mitigate risks and providing a secure payment gateway.
It uses the PayPal network and the latest technologies to expand and grow in the market.
You get amazing white-glove support from the Braintree team.
Support 
Phone –  877-511-5036
Email –  sales@braintreepayments.com
Price Structure
Monthly Fee – Free
Per-transaction fee for Credit cards, Venmo, Digital Wallets – 2.9% + $.30
Per transaction ACH debit payment fee – 0.75% ( Can go max up to $5)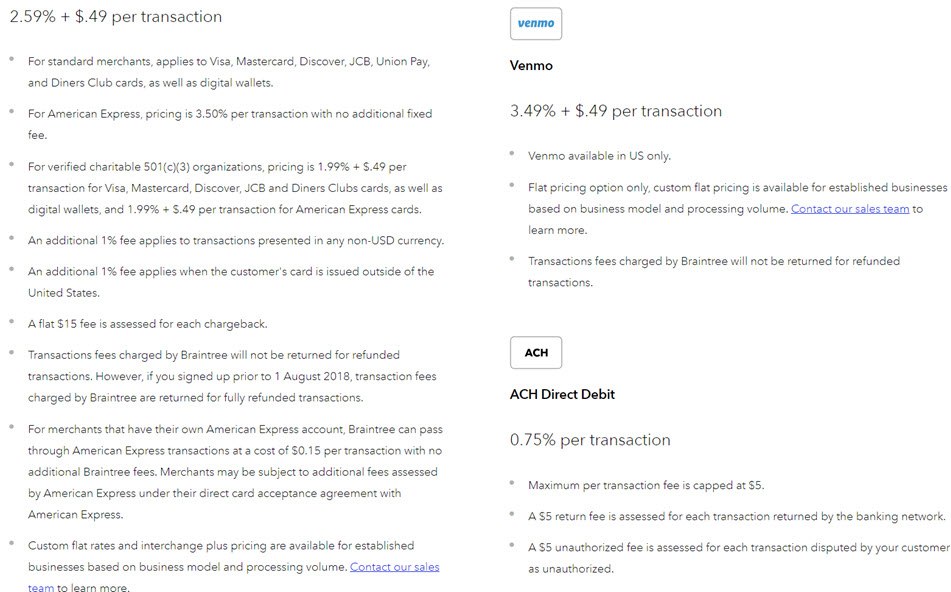 Payment Basics: Payments 101
6. PayPal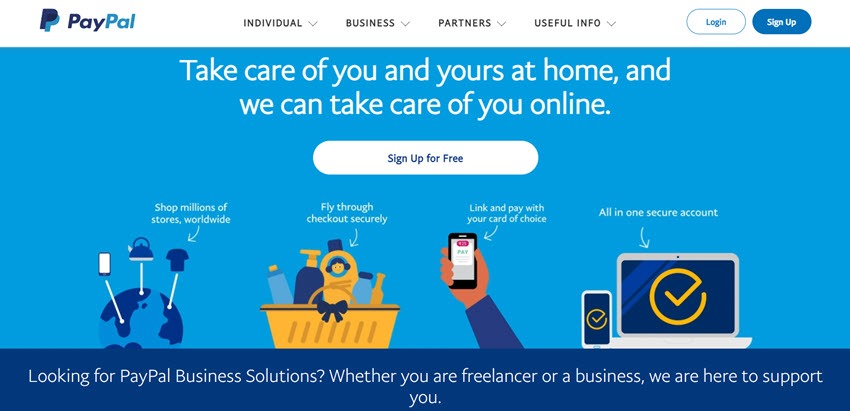 Paypal is the most conveniently integrated plugin with WooCommerce. The plugin is easily configurable too. The comprehensive plugin is a one-stop solution for all processing, authorization, and security issues concerning payments.
All the customer payments are redirected to Paypal for completion. Paypal also facilitates subscription offers but it does not support recurrent billing options. PayPal also does not support date customization, hence not a good option for those who want to bill all the customers on a common date.
Features
Open Payment gateway, the users are redirected to the external PayPal website
Accepts Paypal and major credit cards
Available in 200+ Country
Supports 25+ Currency
Fast checkouts and secure payment gateway.
Trusted and secured, no SSL required
It provides 24X7 fraud detection.
Whenever you return your order with PayPal, you get a return of shipping costs.
Chargeback Fee –  non-refundable $15
Support 
Phone –  877-511-5036
Email –  sales@braintreepayments.com
Price Structure
Per Site Cost of Extension – Free
Monthly Fee – Free
Per-transaction fee for payment gateway and merchant account – 2.9% and 30 cents
Refund Fee – $0.3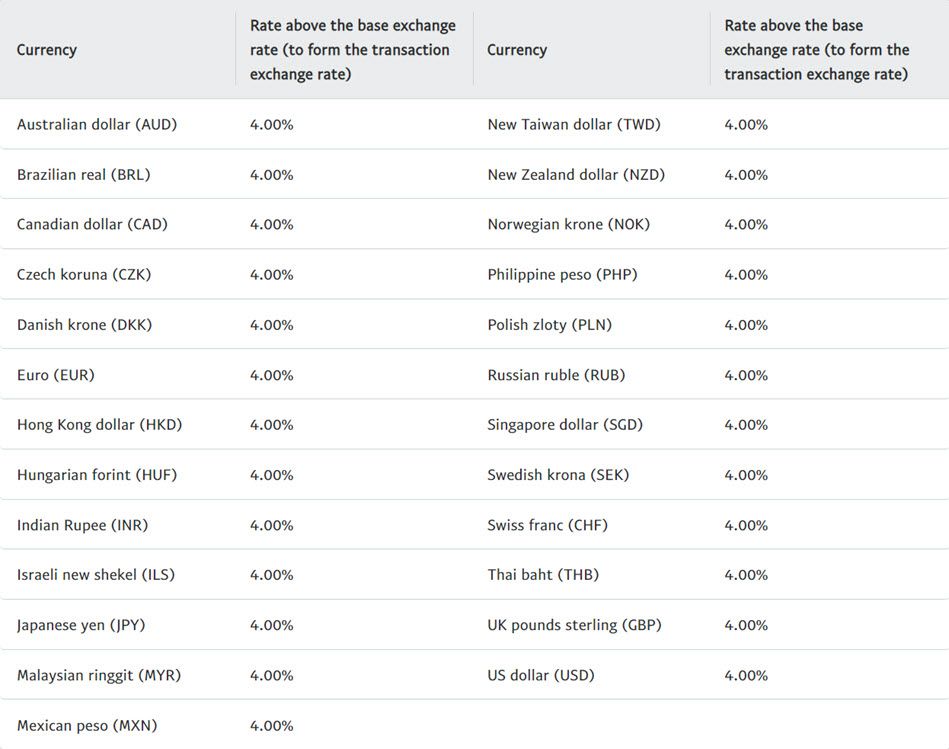 7. 2checkout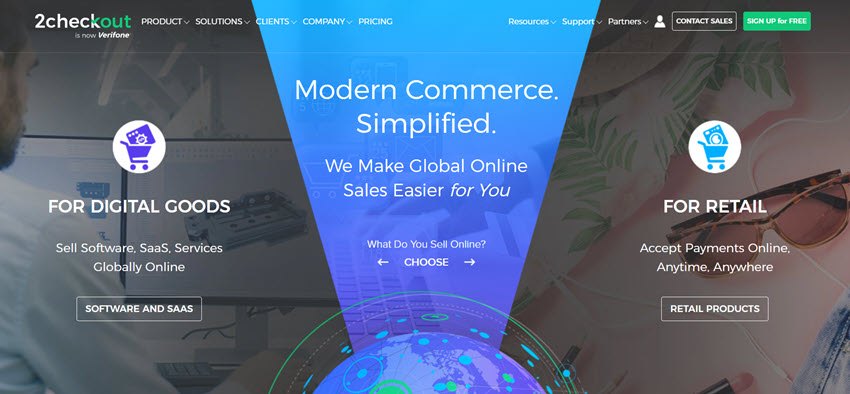 2Checkout has been exclusively designed to simplify the intricacies of digital commerce. It is a one-stop solution for subscriptions, conversions, or accessing the International market. The imperative payment processor charges no additional fee for accepting credit card, debit card, or Paypal payments.
Features
Third-party payment gateway
Accept Payment Globally
Accepts debit cards, credit cards, and PayPal with 42 more payment methods
Recurring Subscription and billing
Country Supported – 200+
Integration Support – 120+ Cart like Shopify, Ecwid, Bigcommerce, Wix, Opencart,  OSCommerce and woocommerce
87 currencies Supported
Accepts payments from most of the countries worldwide
SSL certificate not required
Chargeback fee – Non-U.S sellers 25$  And for U.S Sellers 20$
Support 
Phone – +1 866 756 2075
Email 
Price Structure
Per Site Cost of Extension – Free
Monthly Fee – Free
Per-transaction fee for payment gateway and merchant account – 3.5% + $0.35 , 4.5% + $0.45 , 6.0% + $0.60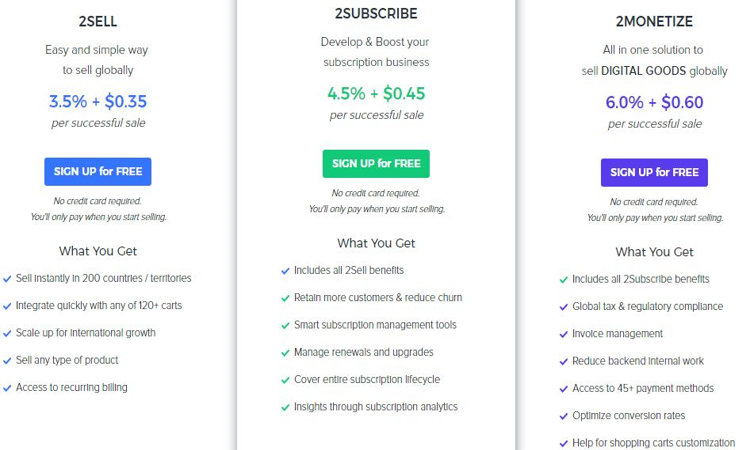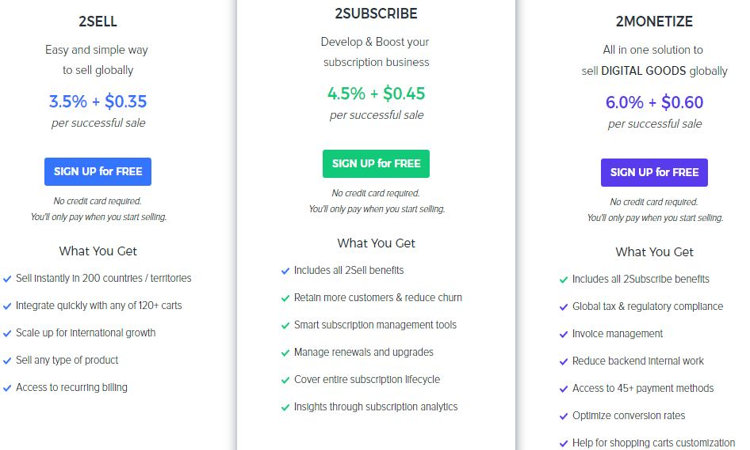 Accept Payments. Globally - 2Checkout
8. Skrill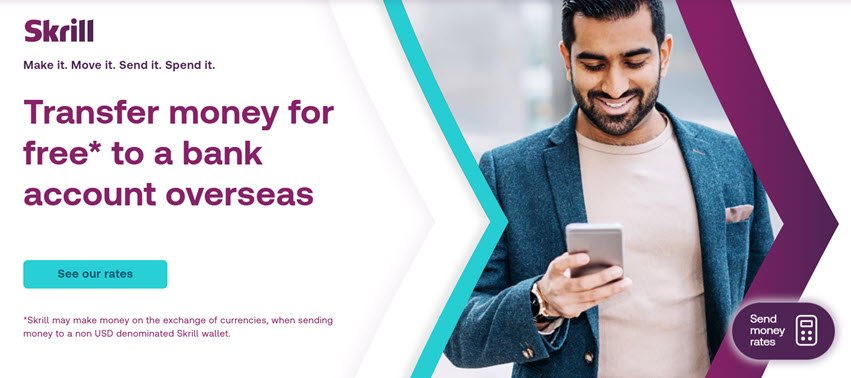 Skrill – An amazing and extensive payment gateway for WooCommerce lets you organize easy-going payment functionality in minutes. Within a little configuration, you will get higher conversion rates. Availability of secure transfer of money if your customer purchases any products from your e-commerce site. Such a trustworthy paying access that lets your customers a lot of benefits while creating an account on Skrill. Connect any WooCommerce site to Skrill and then see the magic of instant conversion rates and revenue thereon.
Get a lot of essential features to maintain an immense payment gateway. Provides easy money transfer and payment any time by utilizing the wallet available on the Skrill. Avail your customers the chance of collecting points by connecting more people. Those points can be converted into exciting rewards or bonuses that may redeem promptly.
Price -- 
Screenshot
Skrill Deposit Fund Fee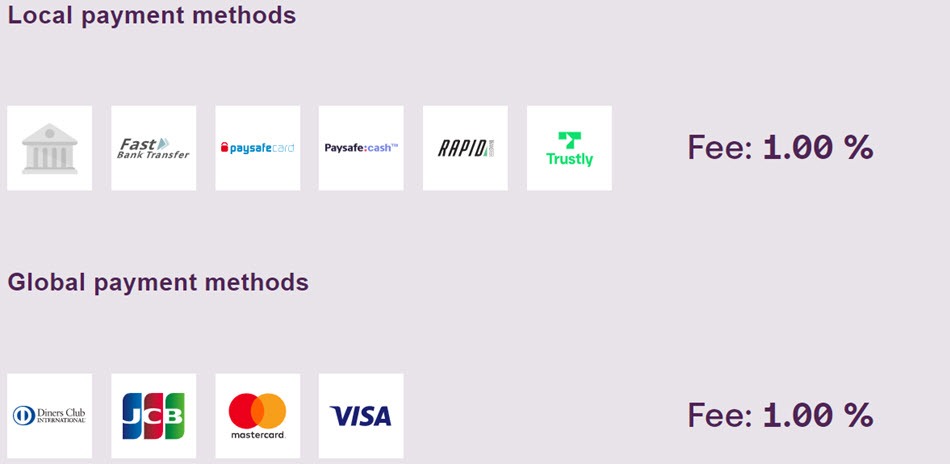 Skrill Withdraw Fund Fee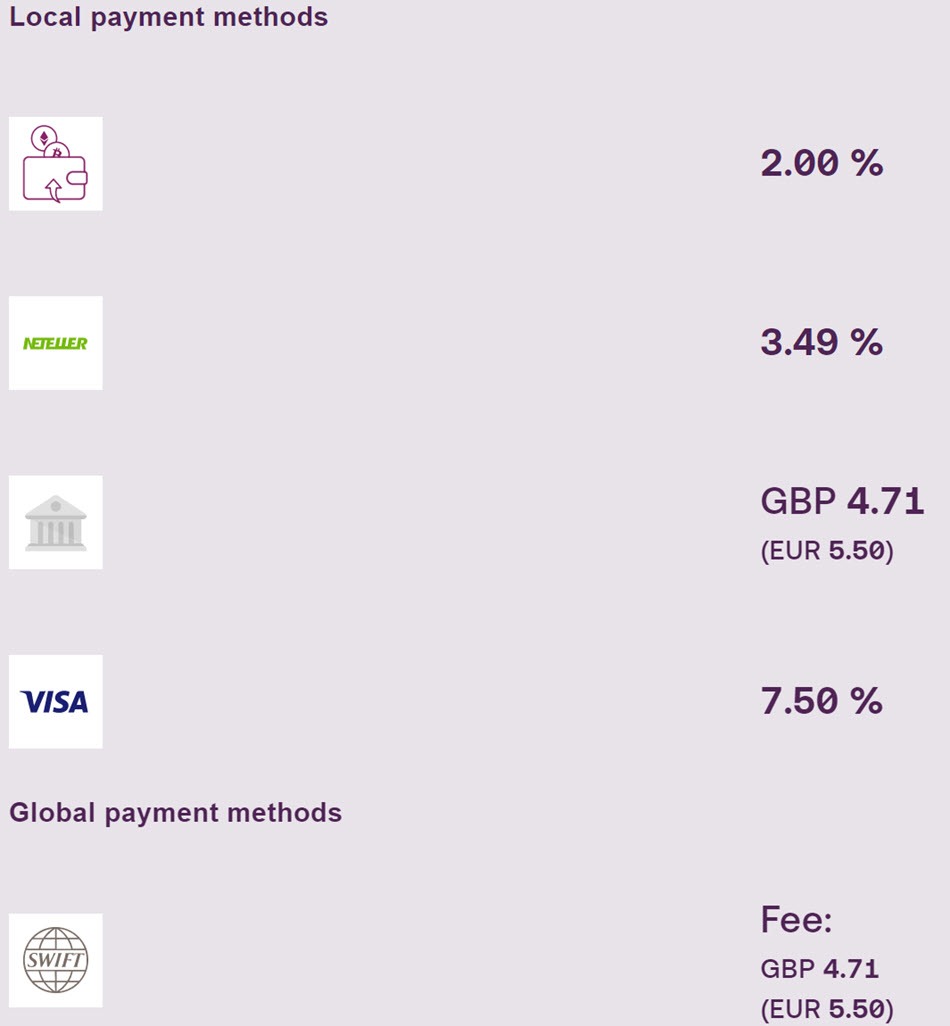 Skrill Money transfer fee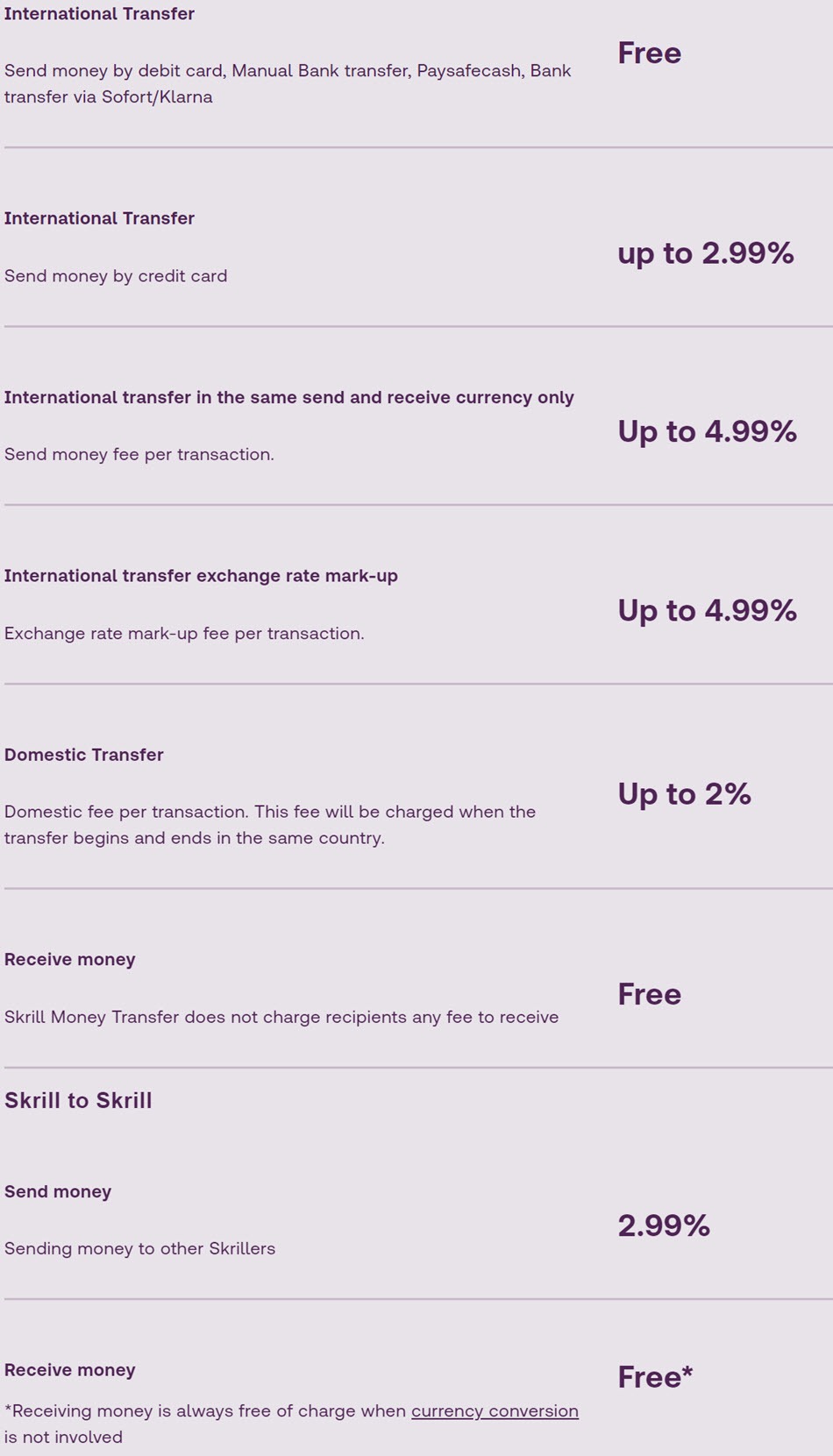 Skrill Crypto Buy Sell Charges Fee

Comparison Between 
Top WooCommerce Payment Gateways
Square Up
Vs
Authorize.Net
Vs
Paypal
Vs
Stripe
Vs
Braintree
Vs
2Checkout
| Plugin | Authorize.net | Stripe | PayPal Standard | Square | 2checkout |
| --- | --- | --- | --- | --- | --- |
| Monthly Charge |   25$ |   |   |   |   |
| Transaction fees | 2.9% + $0.30 /transaction | 2.9% + $0.30 /transaction | 2.9% + $0.30 /transaction | 2.9% + $0.30 /transaction | 2.9% + $0.30 /transaction |
| Retains Customers Onsite |   |   |   |   |   |
| Marketplace Payouts |   |   |   |   |   |
| ChargeBack | $0 | $25 | $20 | $0 | Non-U.S sellers 25$ And for U.S Sellers 20$ |
| Chargeback Protection |   |   |   | Upto $250/mo |   |
| Countries |  25+ |  20+ | Canada, United States, Australia, Japan, and the United Kingdom |  200+ |  200+ |
| Currency Supported | CAD, USD, SEK, CHF, EUR, DKK, NOK GBP, PLN, NZD and AUD |  130+ |  25+ |  10+ |  87+ |
| SSL Requirement |   |   |   |   |   |
| POS System |   |   |   |   |   |
| Payment Mode | Major credit cards, debit cards, ACH Debits, Bitcoin, Alipay | Major credit cards, debit cards, and PayPal | PayPal and credit cards | Credit Cards, debit cards, checks, gift cards | Major credit cards, debit cards, and PayPal |
| Support | 24/7 Online chat, Support Case, Phone Call, FAQs, etc | 24/7 support over Email, Phone, or chat | Community Forums, Resolution Centers, Email or Calls | Support Center, Phone support, Email, and Social Support | 24/7 support over Email, Phone, or chat |
| | Buy |  Buy |  Buy |  Buy |  Buy |