How To Create Cart Abandonment Campaign Popup
With OptinMonster, you can easily create a Cart Abandonment Campaign. With this type of campaign, you can show your visitors the special offers just before they are about to abandon their cart or leave the checkout page.

The special offers and discounts on the popup have proved to play a vital role in conversions. The customer's sentiments highly drive the marketplace, and Everyone likes a deal or an offer while shopping.
Putting yourself in the customer's shoes. What if you have selected the products and put them in your cart but, for some reason, decide to drop the idea of buying them. But wait, suddenly, you get an offer that is quite attractive and compels you to complete the purchase process.
If you have such type of arrangement, then you can reap the benefits of it. You can create a brand new Popup campaign or modify an already existing popup campaign with OptinMonster.
You may also be interested in Fomo Plugins, Landing Page Tools, and  Email marketing services. 
In our blog, we will discuss the simple steps to create an effective Cart Abandonment Campaign from scratch.
Step 1 – Getting Started
On the comprehensive OptinMonster dashboard, click on the green button in the right-hand corner, "Create Campaign".
Once you have selected the campaign type and template per your brand, you will be prompted to name your campaign and select the loading platform.
After that, you can select the duration for which the campaign popup will appear on the guest's screen.
You can design your campaign by block modification and editing. You can customize the fields – Name, Email, contact number, and security settings or interchange their position priority-wise. Style can also be modified, such as font. Colour etc.
After that, you can select the Success Action – Form Success Action, which has various fields such as URL redirection, view, closing a campaign, etc.
Creating Your First Campaign (August 2018)
Step 2 – Exit-Intent Activation
A very simple but important step indeed! Through the Display Rules tab, you can
Select the viewers of your campaign and the duration for which they will see it.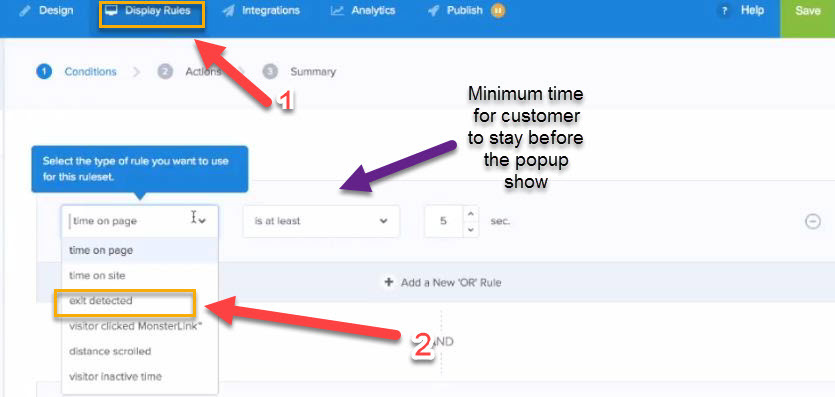 Step 3 – Specific Page Display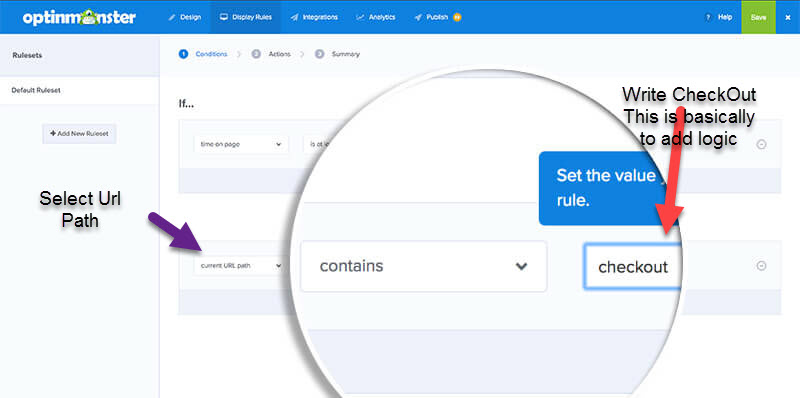 You can control the pages where the campaign will be displayed by targeting the URLs of the specific pages. You can select the checkout page or the order cart page to set them as the campaign targeting page.
This means if the visitor is on the checkout page and intends to exit or try to press the back button, the campaign will pop up on their screen.
How To Activate Exit-Intent Technology for OptinMonster
Step 4 – Cart Abandonment Campaign Integration
The final step is to insert your campaign into your site. For that, you need to go to the published tab and then select the platform you want to choose, like WordPress, Shopify, or any other platform. For more references for embedding campaigns, refer to the below-mentioned video.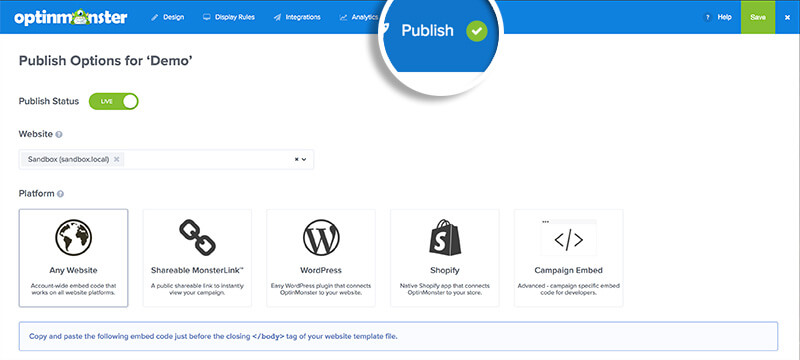 How to Embed OptinMonster on Your Site
Documentation reference – Official page 
The content of your cart abandoned campaign plays a convincing role for many guests and transforms many of them into customers. So if you haven't bought OptinMonster yet, you should get that plugin now.
Is there any OptinMonster Coupon? Yes, for discount codes, you can visit the official OptinMonster coupon's official page.