9 Best WordPress Plugins For Selling Tickets Online 2021
Are you planning to sell tickets online and looking for the best online ticketing plugins for WordPress? Then this ticket Plugins list post is specially written for you. You have many options to sell tickets either you can calibrate with some of the big company who sells tickets but they will take a huge amount of money as a commission.

That's why we recommend you to use plugins for selling tickets. And in the eCommerce platform there are many options but out of all WooCommerce is the most popular Platform. So many of the plugins are highly customized which means you can build special customized designs for your ticket template. Even they support mobile scanning and verification of tickets by using the Android app or iPhone app. If you are planning to host your stage concert, show or any events then trust you must need these plugins.
For promotion, if you are planning to sell events tickets via Facebook marketing then we recommend you add Facebook pixel plugins for better marketing campaigning of your tickets.
You may also be interested in booking Plugins, event management Plugins and Email marketing Services
Let's have the list of top WooCommerce Events Tickets Plugins are as follows
1. Event Tickets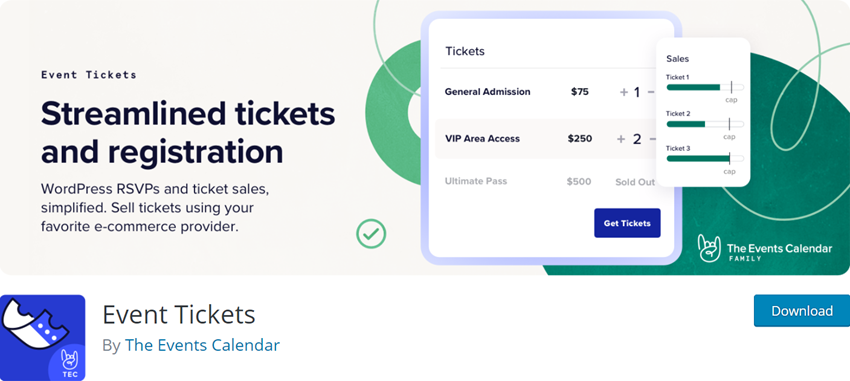 Event Tickets is an independent plugin and very simple to use which allow you to sell event tickets online.
The plugin integrates with the Events calendar and imparts its features to events listings.
Tickets and RSVPs can be embedded into any post or page without any hassle.
All the payment procedures of Event Tickets are managed by PayPal.
Information on all attendees can also be accessed from the back-end.
Event Tickets auto-integrates with WooCommerce.
With the plugin, you can create custom tickets with event titles and descriptions.
You can also set the start and end dates for ticket sales. Besides, once the ticket stock is over, sold out message will be displayed next to the event.
Total number of users – 40,000+ 
Price – 1 Site – $99/yearly, 3 Site – $149/yearly, 10 Site – $299/yearly, Unlimited – $750/yearly
Screenshot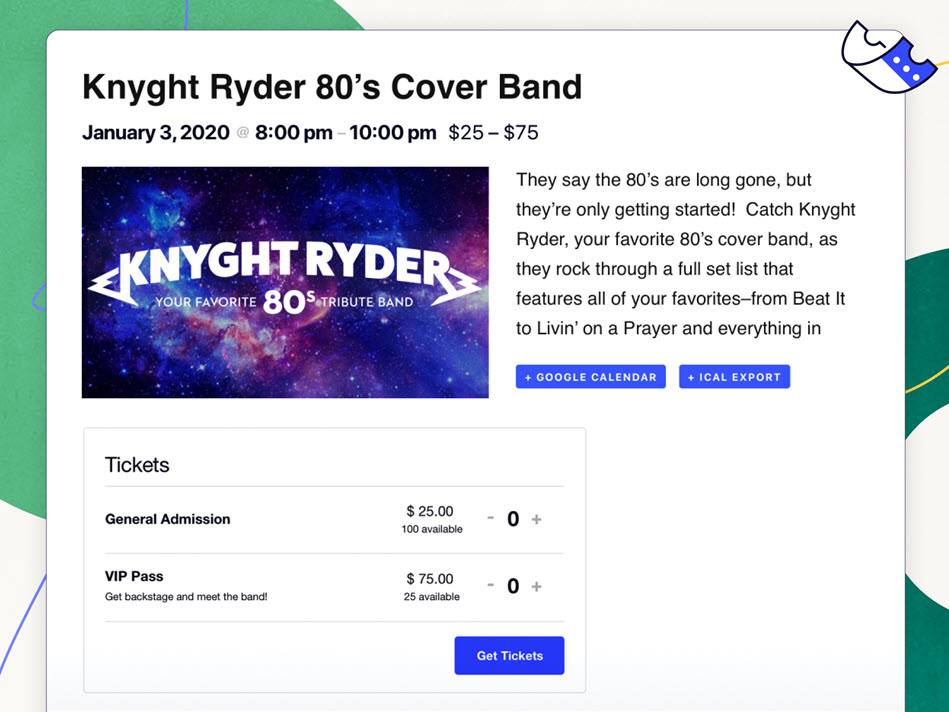 2. Event Tickets Manager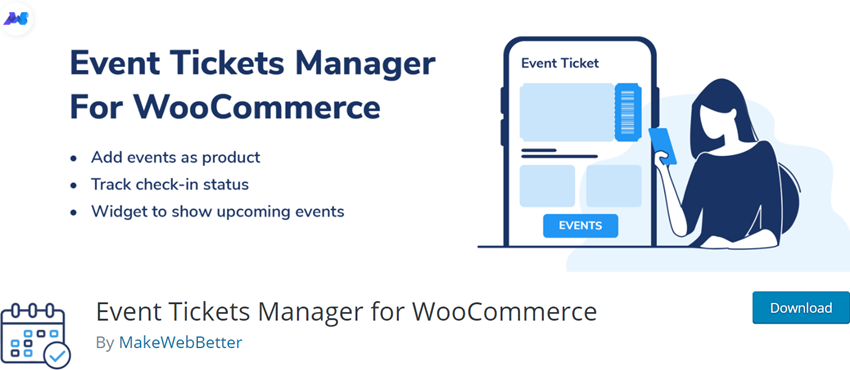 Event Ticket Manager for WooCommerce allows putting on products based on events. This plugin eliminates the role of a third party to manage the registration and ticket distribution for any corresponding event. You can simply perform these activities efficiently with the help of the online store of WooCommerce without paying commission to anyone. With Event Ticket Manager you can organize the ticket supply as an admin.
Event Ticket Manager assists you within the following action –
Customers easily get to know the location of the event on the front end.
Provide the ticket in PDF on the given Email ID of the Customer.
Trace the status of the Check-in of your attendant.
Customers can use tickets offline by print them out.
Enable the widgets that update the status of events i.e. past, present, or any upcoming one.
Prerequisites of Event Ticket Manager
Support WPML Multilingual – Enable to streamline the workflow in your respective language.
Event Calendar – This widget in Event Ticket Manager allows you to display the schedule of past, ongoing, and upcoming events.
Edit Ticket Content – Upgrade ticket's content with a simple editor present in this plugin.
Align Google Map Location – Let the customer know the live location of the event.
Total number of users – 10+
Screenshot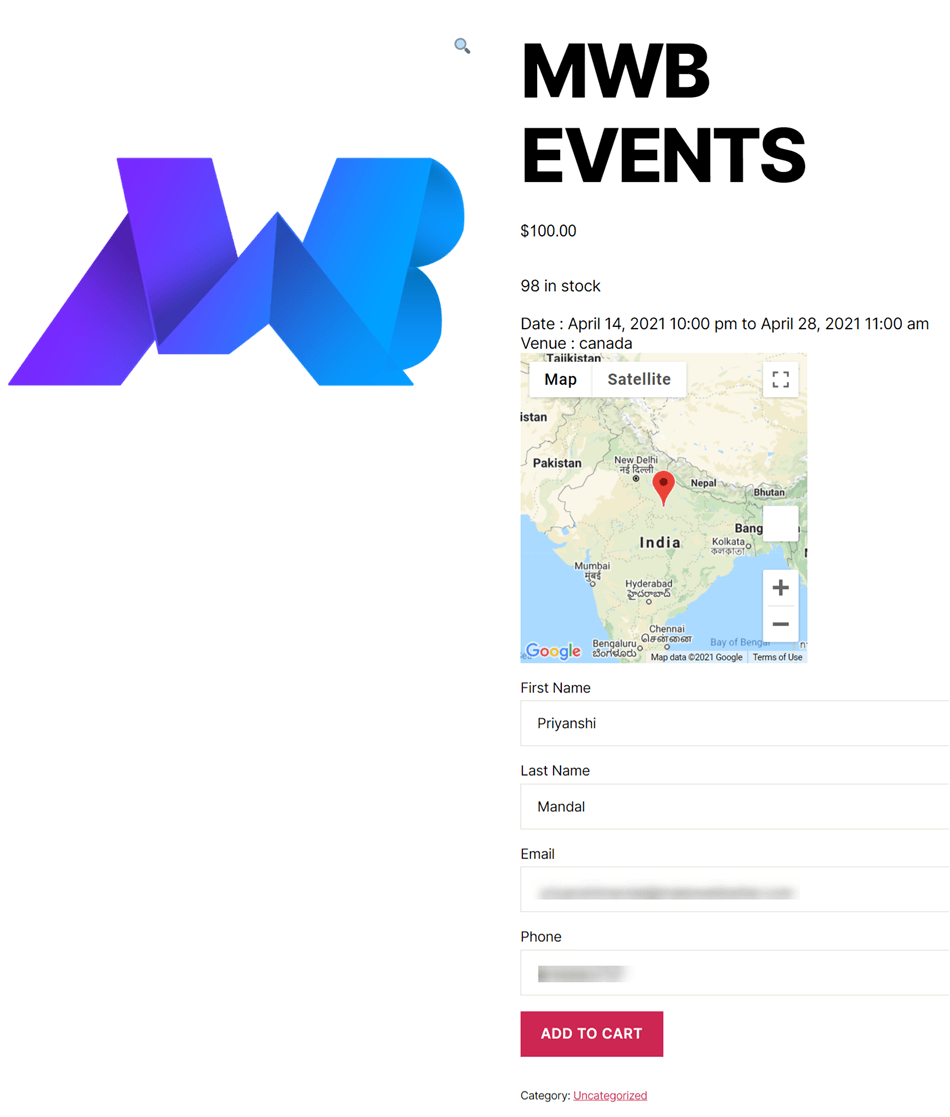 3. Event Espresso Decaf

Event Espresso 4 Decaf is a comprehensive event management plugin. It helps you handle all event-related activities such as sell event tickets, building events from the admin panel, payment processing, reporting and attendees' information collection. You can use these ticket booking plugins for concert ticket booking, Theatre shows, fundraisers and any local events like dance or music concert show. You can also create your customized ticket template.
Event registration (paperless, go green initiative) is the prime focus of the plugin and you can create events on the calendar in the most intuitive way.
Additional Feature – You can create multiple price options with PayPal Express Checkout, fix seating limits based on attendees information, create customized, automated emails and registration forms; discount codes and more.

The ticket scanning

feature is also available with the paid version thru Android and

Apple event apps

.
The 24/7 sign up process is available to collect information about the attendees.
The free version also available
Total number of users – 5,000+
Price – Personal License – $79.95 ( 1 website, add-ons sold separately) , Everything License – $299.95 ( 1 website , 35 add-ons) , Developer's License – $299.95 ( 5 websites, 35 add-ons)
4. WooCommerce Box Office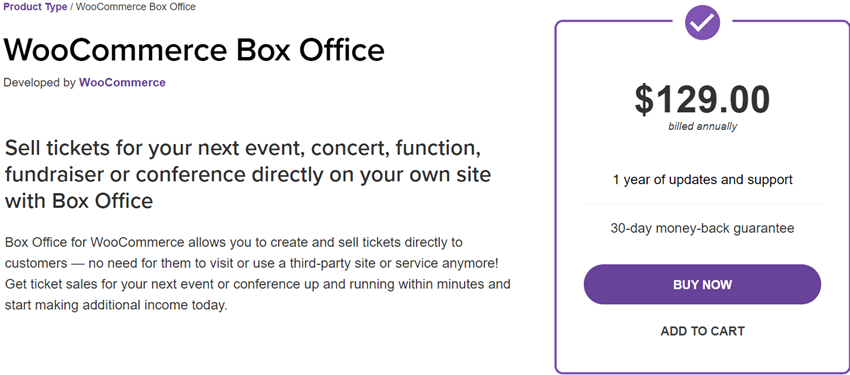 WooCommerce Box office is a place to generating tickets and selling them directly to customers from your sites. You don't need to involve anyone additional to distribute the tickets with this WooCommerce integrated plugin. Allows you to arrange and sell tickets for concerts, events, conferences, or any particular function easily from your website. Hereby you get access to the secure process of online payment and immediate supports from our expertise team. Box Office also assures you of a money-back guarantee within 30 days if you are getting into trouble while using the extension.
Core Features Associated With Woocommerce Box Office
On-site Ticket Selling – Generate the event as a product on your site and sell it right there to the customer.
Create Multi-type Tickets – Style the tickets as per requirements every single time with different content, pricing, and other beneficiaries. It also enables you to arrange stocks of tickets on your own.
Get In-touch With Visitors – Update everything about the event and related one through sent customized emails to the ones who purchase tickets.
Search Your Attendees – Find your attendees simply by entering the ticket ID, Email, name, or company as well.
Offer Discount to Co-ordinators – Create coupon codes and make them available to sponsors and partners of the event that easily drive the sale of tickets.
Price – 1 Site – $129/yearly
Screenshot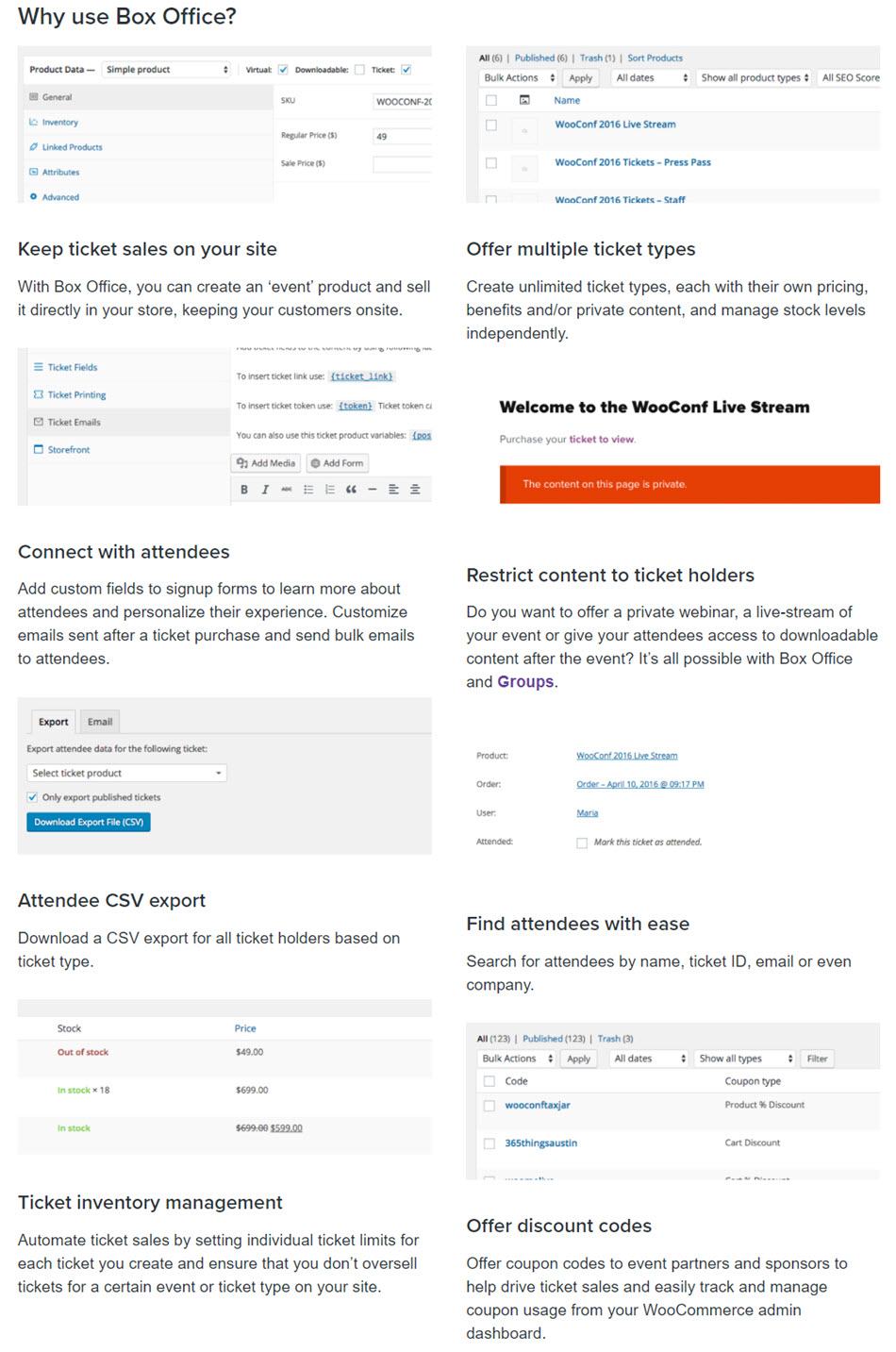 5. YITH

YITH Event Tickets for WooCommerce is yet another plugin for sell event tickets that fits all sorts of events, meetings, concerts or a party.
The plugin facilitates easy creation and selling of tickets by simply imputing the date of the event, location and seat availability.
Each attendee's information gets captured in the database with YITH Event Tickets for WooCommerce
User experience is wonderful because they can easily purchase and print the tickets. They can also access reduced-price tickets in special cases.
Additional Feature – Dynamic pricing feature when the event date is near and few tickets are left in stock. You can sell both physical and virtual tickets. Several service options can be included in the ticket such as food, access to backstage, parking etc. at an extra fee.
They also support wpml plugins for better translation of your content on your website.
Price – 1 Site – $99/yearly
Screenshot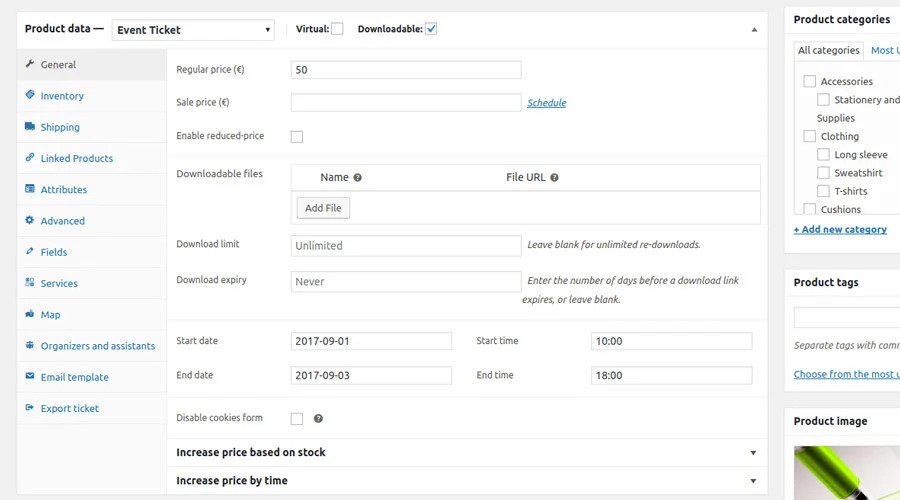 6. Ploxel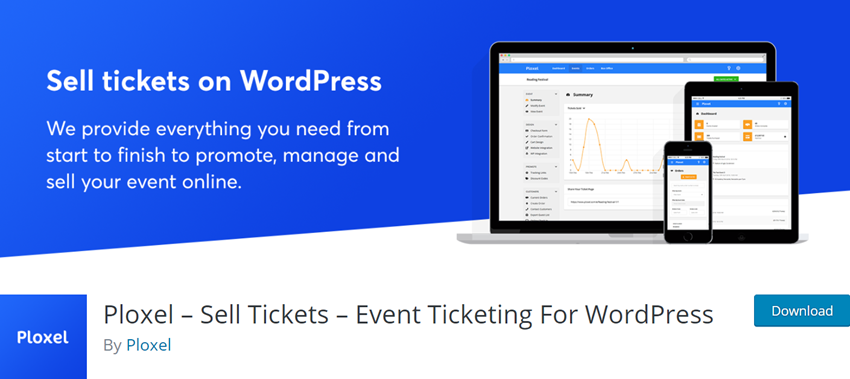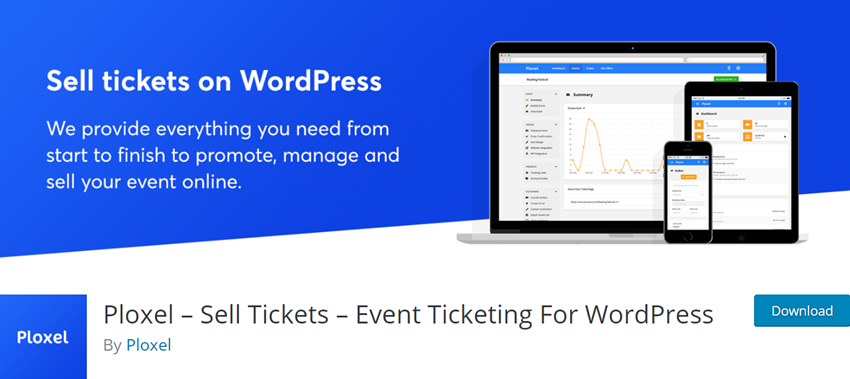 Ploxel is an advanced ticket selling tool that creates and sell digital tickets to guests. There is no third-party intervention for selling the tickets and hence all profit falls in your pocket.
Both WooCommerce and non WooCommerce sites can be well supported with Ploxel.
Ploxel integrates well with popular plugins and themes.
Additional features – The check-in process is very impressive. It can be done through 3 methods iPhone or Android mobile applications, Chrome desktop application or barcode.
Checkout is facilitated thru the 2Checkout payment gateway namely custom Offline Payments and Free Orders.
Customers can make their seat selection, apply with a discount code and avail themselves of multiple events.
Ploxel has both free and premium versions available.
Total number of users – 80+
Price – Free Event – $0/free, Paid Event- 2.5% Fee + $1 Per Ticket Sold
Screenshot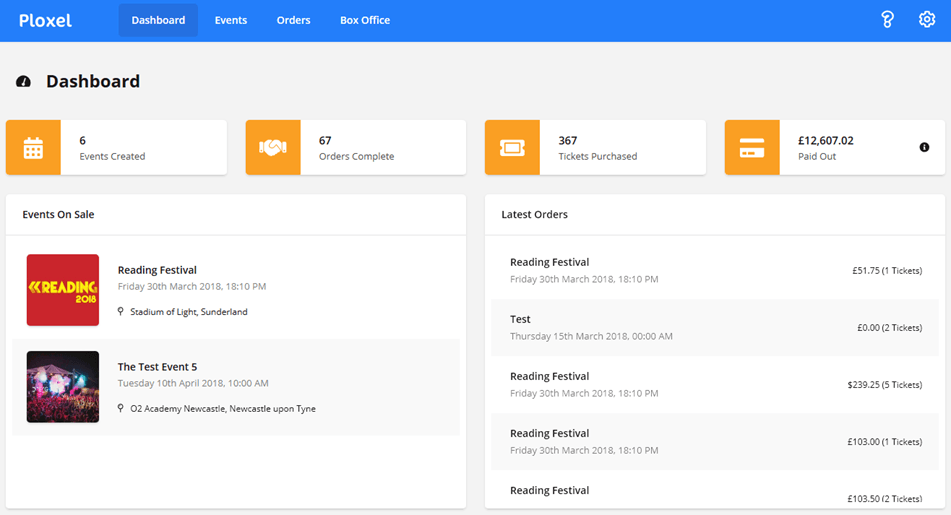 7. Eventin

With Eventin plugin you can transform your site into an Event Ticketing and Event Registration platform and all this for an affordable price.
Ticket reviewing and reissuing is facilitated thru Order management tools.
The plugin integrates with PayPal and Stripe for payment processing.
Additional feature – All data can be imported for internal sharing purposes.
The plugin integrates with Facebook and WP and supports 10 languages in the registration form for greater customer reach
Price – Regular License – $35/lifetime
Screenshot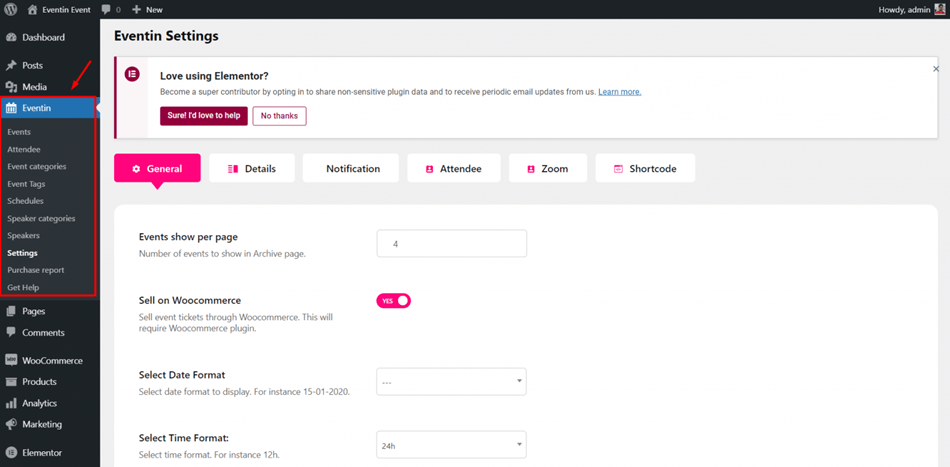 8. WooCommerce Support Ticket

WooCommerce Support Ticket System layout the systematic way that anyone can conveniently order and manage support tickets. This plugin integrated with WooCommerce lets you establish the backend process where the admin can make the customization of tickets as per the requirement of the relevant purpose. There are categories of tickets are available i.e. order tickets, user tickets, and pay per ticket. Herby, you can create tickets automatically whenever any order takes place. Send automated customize messages after the creation of tickets and enable to display the availability of tickets.
Features of WooCommerce Support Ticket System –
Merge support system directly within the dashboard of your existing WordPress.
Available the information about the order of your customer.
Let customers communicate with the admin on the presented feed of the website.
Notify your customers by Email and make them read the response.
Allow sending numbers of attachment files respective of size and types selected by the admin.
Price – Regular License – $26/lifetime
Screenshot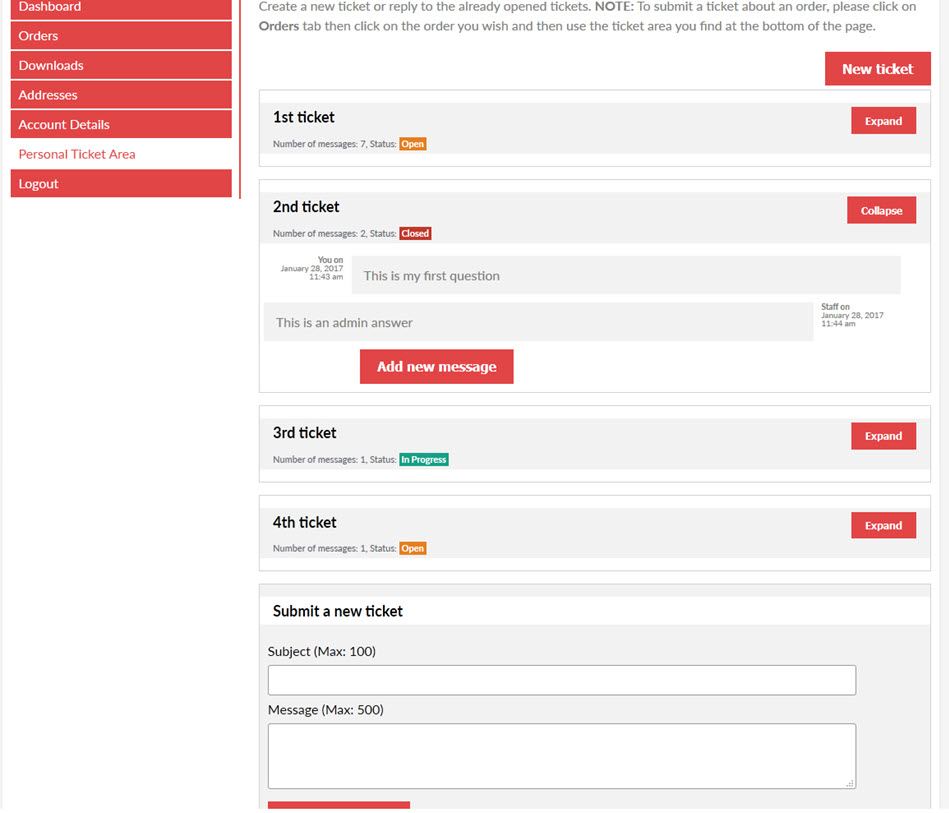 9. FooEvents

FooEvents provides you option to sell event tickets online. It is an ideal solution for school functions, concerts, fundraisers and more.
With FooEvents the ticket inventory management is fully controlled. Besides, you also get free apps for mobile check-in and tickets are in HTML format.
FooEvents is compatible with major WooCommerce themes.
The attendees get auto-registered while ticket issuance and this builds up a healthy database.
Currency setup and tax calculation can be done based on the customer's address.
Complete control over the ticket inventory, multiple ticket types, custom registration forms, template tagging, emailing tickets to attendees and more.

Additional Feature

– Multiple language support for globalization. Check-in of attendees is facilitated thru QR coding. The plugin integrates with The Events Calendar & Events Calendar PRO; and major theme frameworks such as Genesis, Avada and more.
Price – Regular License – $59/lifetime
Screenshot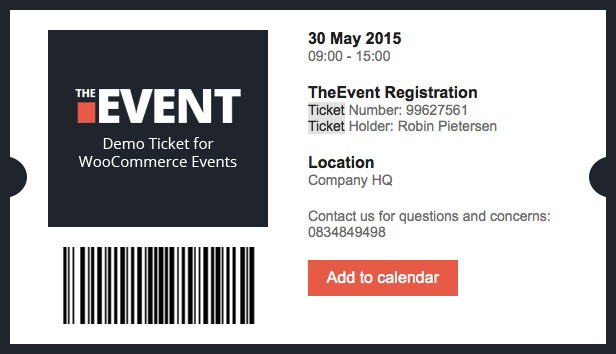 10. Booking & Appointment Plugin for WooCommerce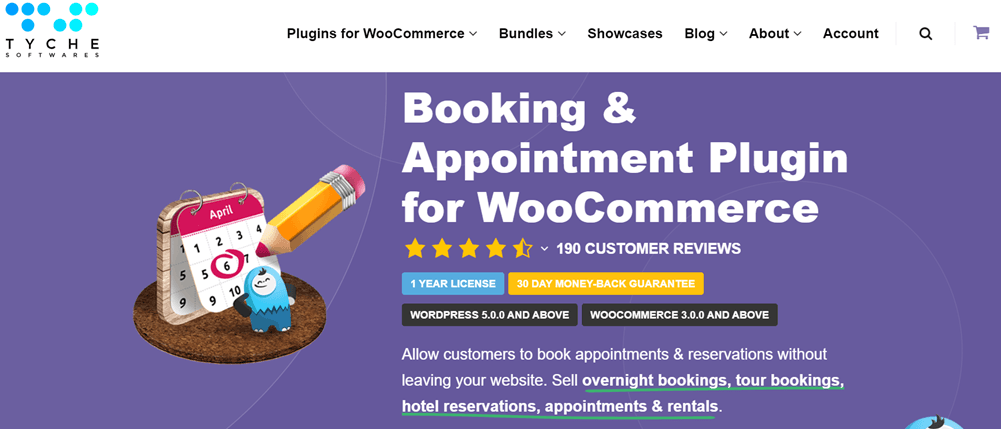 Tyche Software is a leading Booking and Appointment WooCommerce extension allows you to sell tickets of concert, events, tour. If you are containing any WordPress and WoooCommerce integrated website that needs to generate tickets for any specific function then Tyche Software is the best alternative to you. This WooCommerce Plugin with booking and appointment facilities provides you with the way to schedule various activities.
Make a prior scheduling system for multiple purposes like sale tickets for concerts, events, tours, and many more along with scheduled booking and appointment slots availability.
Organise every detail of your product that you require to generate a ticket for the same and you get access to it promptly.
Set up the tour packages for single or multiple days and also arrange the prices for the same. Selecting the "Enable Booking Date" along with "Recurring Weekdays" as a booking method you are all done to sell the tour consisting of different packages.
Utilize the booking system comprising specific dates and generate ticket distribution for events and concerts.
Tyche Software lets you establish a well-organized system for selling tickets of bookable products within few easy steps. WooCommerce Booking and appointment extension also enable you to print the copy of tickets that are present in the sent email of the customer.
Price – Free Event – $0/free, Paid Event- 2.5% Fee + $1 Per Ticket Sold
Screenshot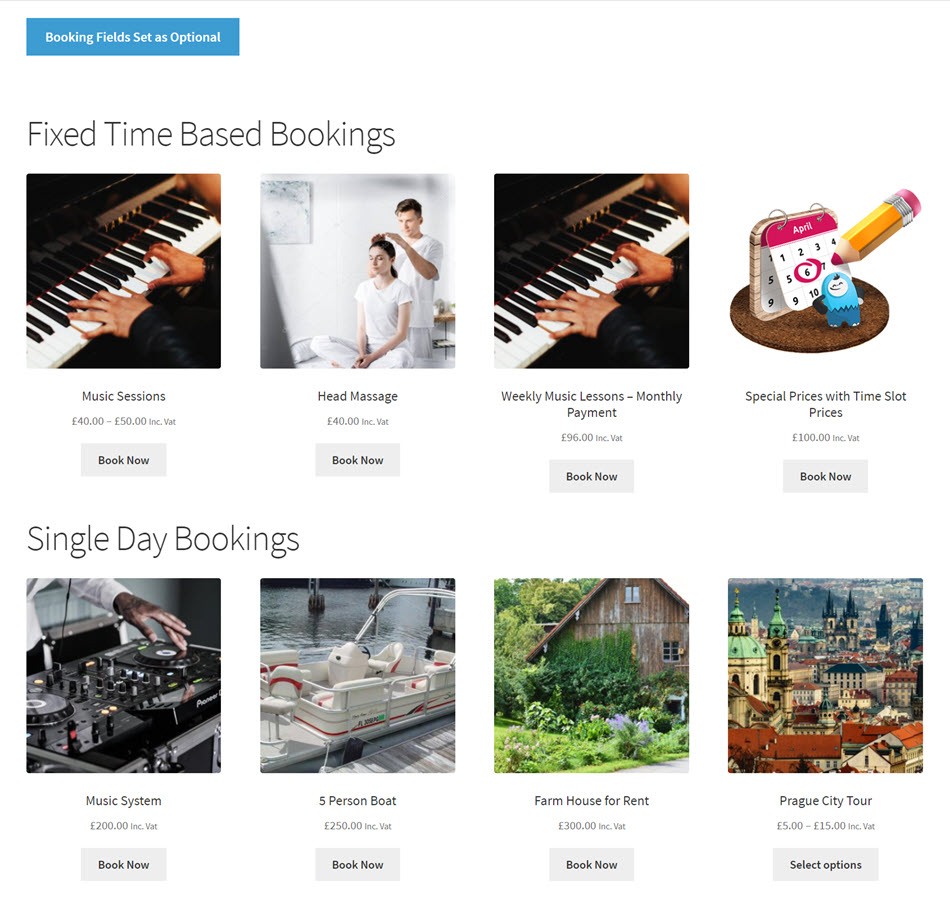 Conclusion – Still confused about which WooCommerce Events Tickets Plugins you should choose? If you will ask my suggestion will be only event espresso. Because it does not only make you limited to tickets selling, it's a complete event management Plugin for WordPress which has lots of features.