Analytify Review – Features, Pros & Cons, and Pricing
Finding Google analytics difficult to use? so for you, we have planned to write Analytify Review because it is one the best Google Analytics plugin for WordPress
Bored of using Analytics. Well, we can understand that stats get monotonous, but as a blogger, you have to use analytics quite often, Google Analytics is undoubtedly the most advanced and effective plugin but beginners may find it a bit cumbersome and tricky.
WP Brigade had launched Analytify, the best Google Analytics plugin for WordPress that offers Live Google Analytics directly on your WordPress Dashboard. It presents the statistics in a beautiful way to appease all of the analytics haters. It is a perfect solution for eCommerce stores, bloggers, writers, and site managers.

Analytify includes features like Social Media stats, frontend reporting, universal tracking, real-time stats, enhanced eCommerce tracking, and more. It is also trusted by more than 2 lakh users all across the globe.  It also has several add-ons such as WooCommerce, Email Notifications, E-Commerce Tracking for Easy Digital Downloads, UTM Campaign tracking, Forms tracking, Authors tracking, Campaigns, Goals dashboard, and so on. The plugin is multilingual and supports multiple languages including French, Turkish, Dutch, Russian, German, and Spanish.
Without further ado, let's check the amazing features, benefits and pricing.
Table Of Content
In our Analytify Review, we will know Why Choose Analytify?
Google Analytics WordPress Plugin is the perfect solution for all businesses, writers, bloggers, and editors. It can help your business in multiple ways, such as-
Easy to use

– It is easy to set up and use. It provides you with the best way to understand your visitors and convert them into customers. It makes it simple to use, view, fetch and present analytics on both frontend and backend.

Enhanced conversions and sales

– It helps you understand your customers in a better way to convert them into paying customers. Hence, it results in increased conversions and sales.

Hassle-Free Stats

– It is bliss for all the non-technical content creators and editors and it instantly analyzes the traffic and presents them in the clearest and beautiful way.

Improves ranking

– It helps you track, analyze and optimize your content accordingly making you rank higher.

Responsive

– This plugin is fully responsive, supports all the devices, and is compatible with the multisite network.

Support

– Apart from the product, the support team is also very effective and congenial. They work effectively to solve your issues in a very short time.
Features
In our Analytify review, we will first discuss the feature. It is the best Google Analytics plugin that provides you one-click setup, user-friendly data, and gorgeous charts. This comes with remarkable features which include-
1. Real-Time stats – Analytify helps you keep a check on your visitors. You can check who's online on your website and what exactly are they doing. It presents a beautiful graph and table to track your live visitors.
2. Social media stats – This plugin helps you to check the effectiveness of your social media efforts right inside your WordPress dashboard. It may include tracking conversations or measuring campaigns to figure out how your social activities are influencing your business. It breaks down the number of visits from each social media to make it even easier to understand.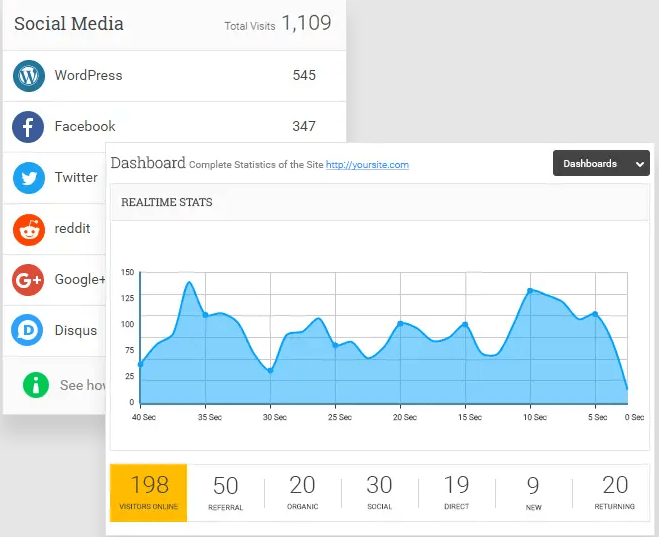 3. Enhanced eCommerce tracking – With the help of Analytify, you can easily set up eCommerce tracking on your website in order to keep a track of eCommerce data such as sales amount, average order value, number of orders, billing location, and more.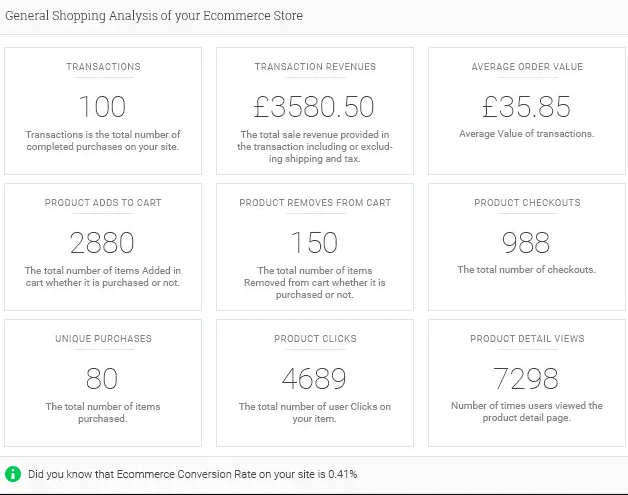 4. Universal Tracking– It helps you simplify the management of your marketing campaigns including SEO, PPC, and more.
5. Front-End reporting – It brings you the detailed per-post stats on your front-end. You don't need to log in to your WordPress Dashboard every time to view a report.
6. Custom Post Types – Analytify provides you with detailed stats relating to the testimonials, portfolio, gallery, and other custom post types that you are using on your website.
7. Page/Post Level Analytics – Metrics are available for each page/post which can be organized under the page/post.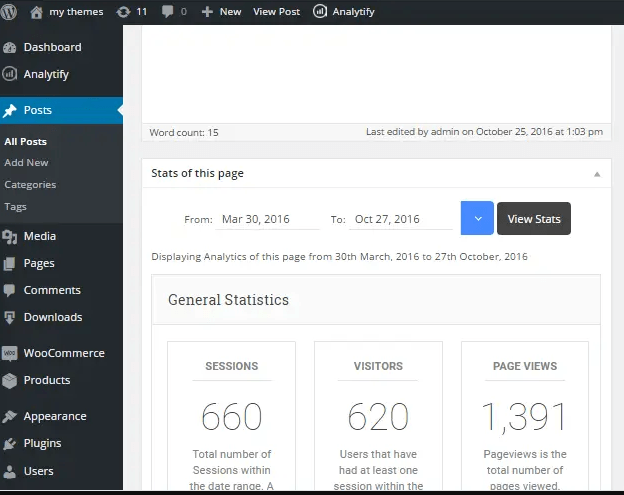 8. Shortcodes – You can integrate stats in your templates using shortcodes. There are both simple and advanced shortcodes available that make it easier to integrate stats with the templates.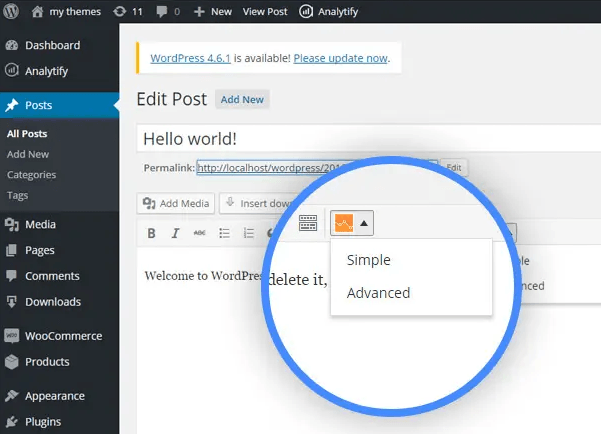 9. Manage UTM Campaigns– Analytify enables you to see how many people clicked "Add To cart", at what stage they abandon the cart, how much money you generate from which source, and where your site visitors are coming from. All this is just a glimpse.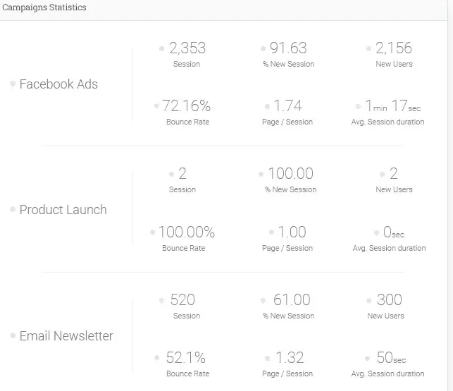 10. Easy For Non-Techincal Users– It has a simple yet detailed interface. So, even if you're a non-technical person, you can still figure out how to optimize your site using Analytify.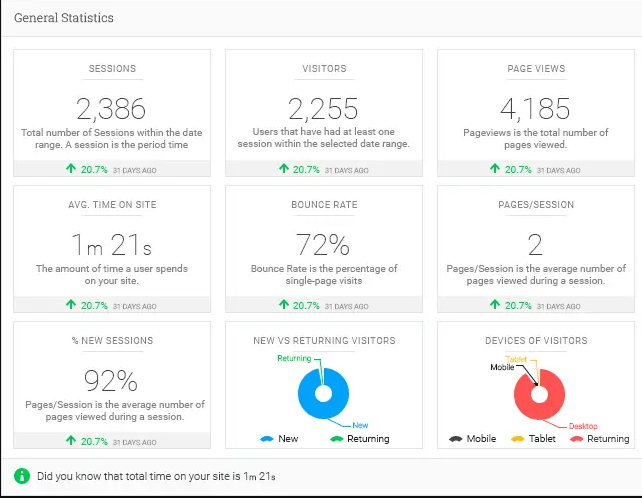 11. Automated Email Reports– Email reports always come in handy and save a lot of time. You can directly send individual post stats to your clients with just a click inside your dashboard.
Premium Features
1. Google AMP
2. Events Tracking
3. Forms Tracking
4. Campaign Statistics
5. ShortCodes in Widgets
Pros And Cons Of Analytify
Pros
It comes with a free version that has pretty incredible features.
You can configure your social share buttons, using the simple backend interface.
Analytify provides exquisite customer support including documentation, FAQs, and chat support.
It works effectively without slowing down your site.
Cons
The features to set up primary Google Analytics tracking might be a little confusing.
For getting add-ons, you have to pay. But not everything comes free, right?
WooCommerce Addon And Easy Digital Downloads Add-Ons
Analytify has integrated Enhanced E-Commerce Tracking for WooCommerce and Easy Digital Downloads with Google Analytics. WooCommerce Addon & Easy Digital Downloads has exclusive features and functionality that take analytics to another level.
1. Country-Wise Tracking – Analytify presents all the analytics right inside your WordPress dashboard. It helps you identify the locations that are bringing you the highest sales so that you can increase your focus and efforts on such locations. It also helps you identify the low sales areas so that you can take appropriate measures.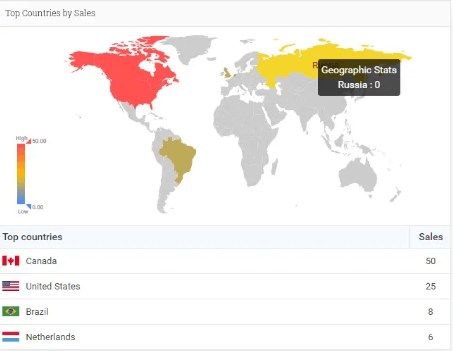 2. Product Performance– Analytify provides you with the stats that makes sense. Product performance analytics provide you with detailed reports of each product i.e. each product revenue, unique purchases, cart to detail rate, and buy to detail rate to help you identify the highest selling products.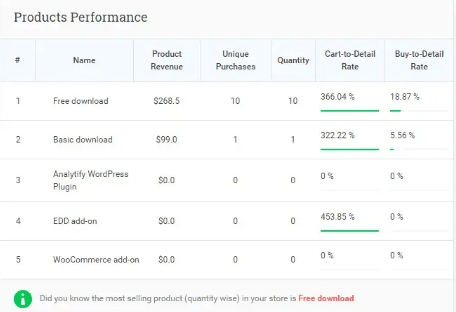 3. Tracking Checkouts And Purchases– Analytify has integrated easy digital downloads with Google Analytics to bring you data such as where your visitors are coming from, how many people clicked "Add To cart", how much money you're generating from which source, and at what stage people are leaving the cart. This will help you identify the areas of improvement so that you can optimize your store and boost your sales.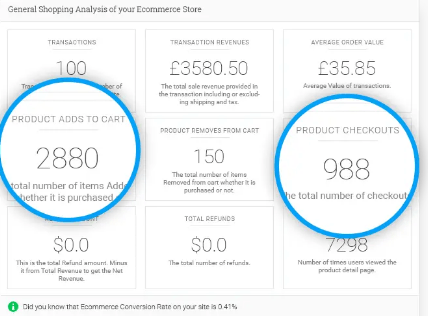 Pricing
Analytify comes with both free and paid versions. The free version has pretty amazing features but for add-ons, one has to opt for the premium version. Here, are the pricing of the premium versions-
1. Pro
Analytify Pro- $59 per year for one site.
2. Conversion
Analytify Pro- $99 per year for 10 sites.
3. Developer
Analytify Pro- $299 per year for 50 sites.
Conclusion
This was our review on review on Analytify Plugin If you want to understand your visitors, Analytify is a must-have plugin. It's the best Google Analytics plugin for a tight budget. It comes with numerous features, which can benefit your business in multiple ways.
Let me know your thoughts in the comments section below.
Note – There is a free version of the Analytify Plugin also.