Clientexec Review | Web Hosting Billing Software | Feature, Pricing, Integration, Support 
Clientexec is a full-fledged web hosting billing Software were managing the web hosting billing system is very convenient that's why we thought of a featured Clientexec Review. And in this blog, we will discuss how Clientexec Web Hosting Automation can  Ease hosting operations while integrating various hosting platforms, domain registrars, payment processors, billing and plugins in just one click. It saves much time by automating a web hosting company in billing or accounting. Although, it comprises advanced reporting systems that track revenue, customer response, and more. On Clientexec, a perfect support panel is available where you get access to the knowledge base, Live Chat, Email Support, and Email Support.

Whether your company is a startup or a broad web hosting company, this billing software is perfect for you. Let's get with its features and integration that tell you the comprehensive functionality of Clientexec.
Table Of Content
Top-end Support System
Knowledgebase – With detailed knowledgebase articles and documentation, educate your clients to fix their usual conflicts.
Ticketing System– Clientexecprovides a robust support inquiry system where your expert staffs manage such inquiries well. Quick response minimizes the chance of support issues.
Email Support– Allow to track emails and instantly converting them into support tickets. And on the go, experts will resolve such ticket inquiries shortly.
Live Chat–Enable live chat accessibility without any third-party assistance. So, your client will directly communicate with your assigned staff and let them know what they require.
Prime Reporting Accessories
KB Rating–Existing KB articles contain learn-how topics into it. As a result, it will track how efficiently those articles assist the audience.
Happiness Report – Let you track and analyze how well your support system satisfies the client's needs. In other words, it will measure the client's happiness.
Revenue Growth – Analyze and track revenue history, whether it increases or decreases, and by how much.
Client Growth – Let you know how many new clients are available monthly.
Review of Clientexec for Automate Hosting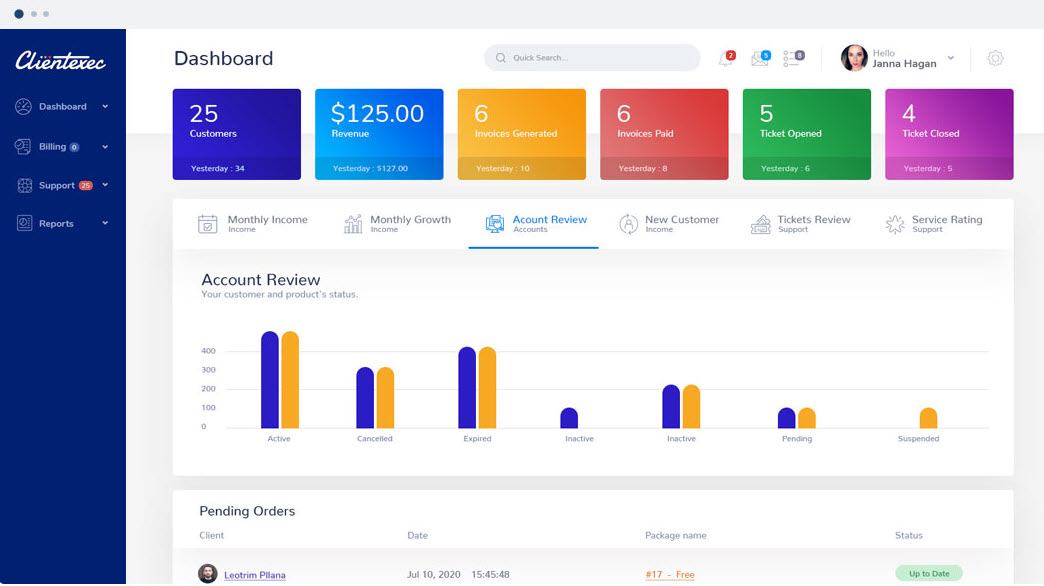 Account Management
Manage numerous client accounts that are registered on your portal. Retain client details providing the best user experience to them. Manage each customer's subscription plan and automated hosting billing service in just one place. Track ticket history and respond quickly.
Invoice Automation
A complete automatic invoicing system is provided on Clientexec. Administrate your customer's billing schedule for hosting services. Allow different calculation standards such as flat-rate renewals, custom pricing with taxes, metered usage, account credits, and discounts. All of such calculating stuff guarantee you 100% accuracy. Collect customer payments via immediate processing on the invoicing portal.
Hosting & Domains
Easily configure hosting and domains with automated registrars. You will find a variety of domain registrars, including eNom, Namecheap, OpenSRS, and many more. Select suitable domain registrars and manage your client's hosting billing service efficiently.
Billing Integration
Clientexec offers an automated billing system regarding web hosting services in various aspects. Here, a web hosting company allows generating bills, whether on subscription, one-time, usage, or hybrid, for the user's convenience. It works well in an auto-pilot mode as it automatically generates invoices and collects payments on a scheduled duration. Let users select billing subscription type and serve web hosting service accordingly. Tackle any customer's range and team size while serving automated billing service for web hosting services.
Available Extensive Integration
Control Panel
Cientexec is integrated with many control panel options. You can select a suitable control panel that assists your web hosting account management.
cPanel
Direct Admin
OnApp
InterWorx
Control Web Panel
ApisCP
SolusVM
Hosting Controller
GameCP
Cast Control
20i
Virtualmin
HyperVM
CyberPanel
TCAdmin
Vitafusion
Virtualizor
Hosting Controller
ISPmanager
Vultr
Cast control
Pterodactyl
Recommended Control Panel
cPanel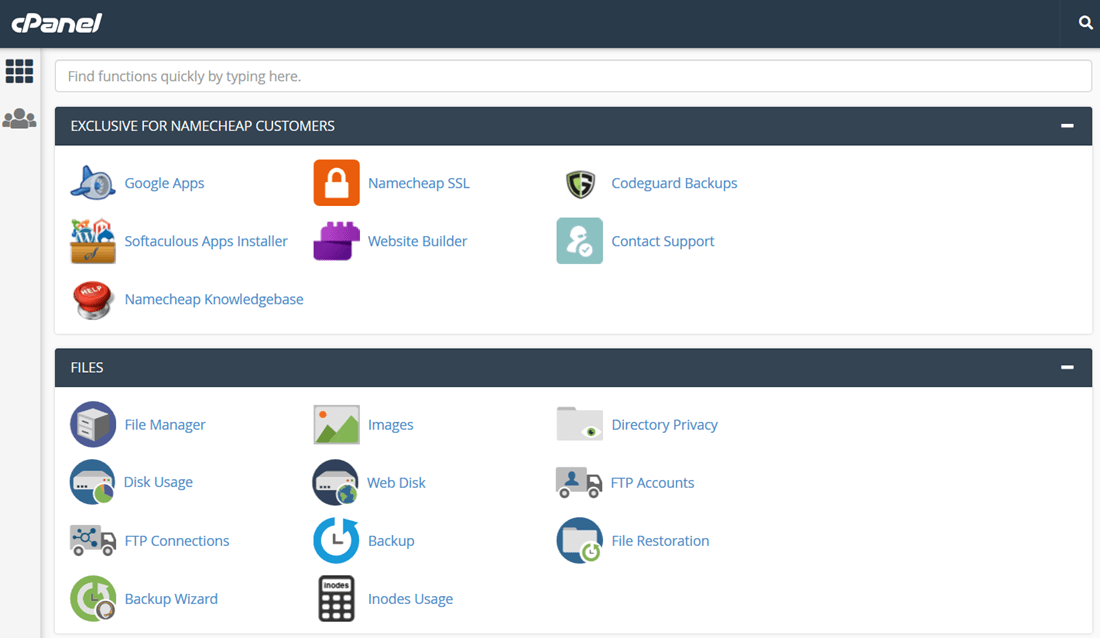 This integration lets you perform multiple functions to manage to host billing. Let you create, suspend, unsuspend, terminate, change packages, change passwords, and create links anytime.
Interworx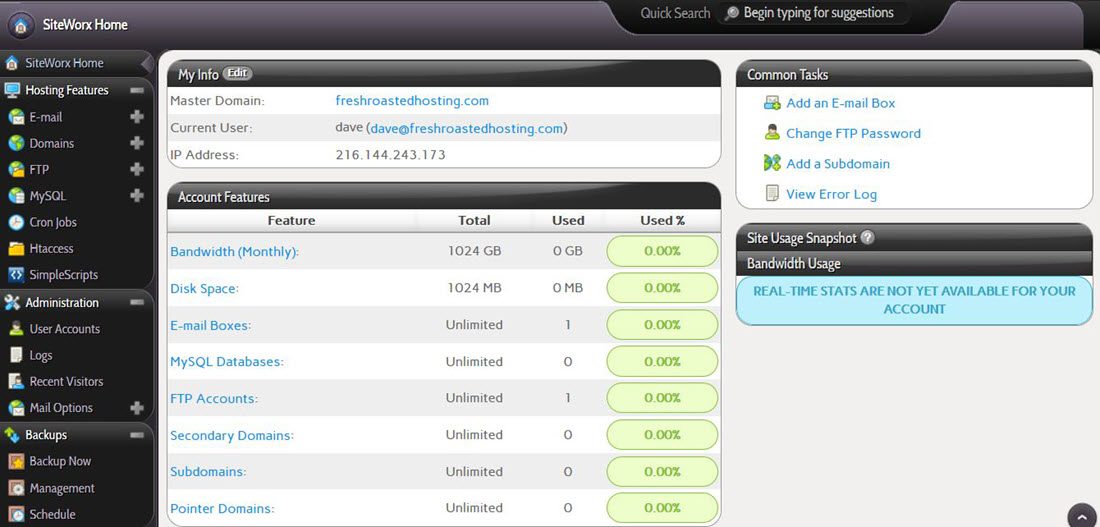 Interworx comes with limited accessibility, where you may create, suspend, unsuspend, or terminate the user ID anytime.
 Payment Gateways

With lots of payment gateways access, you will retrieve the best payment processor. So that users get a better billing experience with the convenient payment option.
PayPal
Stripe Elements
Stripe Checkout
2Checkout
net
net COM
BitPay
BluePay
Braintree
CCAvenue
Mollie
CoinPayments
ChronoPay
First Data/Linkpoint
eWay
Razorpay
Worldpay
Pesapal
PayFast
Quantum Vault
PSIGate
Payza
Onebip
PayPal Pro
eProcessing Network
PayStack
Square
Quantum Gateway
Recommended Payment Gateways
Braintree
Allow customers to enjoy an irresistible payment process with the Braintree Payment Gateway plugin. Feature-oriented extensions provide different payment options, including –
One-Time Payments,
Recurring Payments, and
Create refunds if necessary
 Braintree has a simple pricing structure for credit card transactions – Cards and digital wallets 2.59% + $.49 per transaction.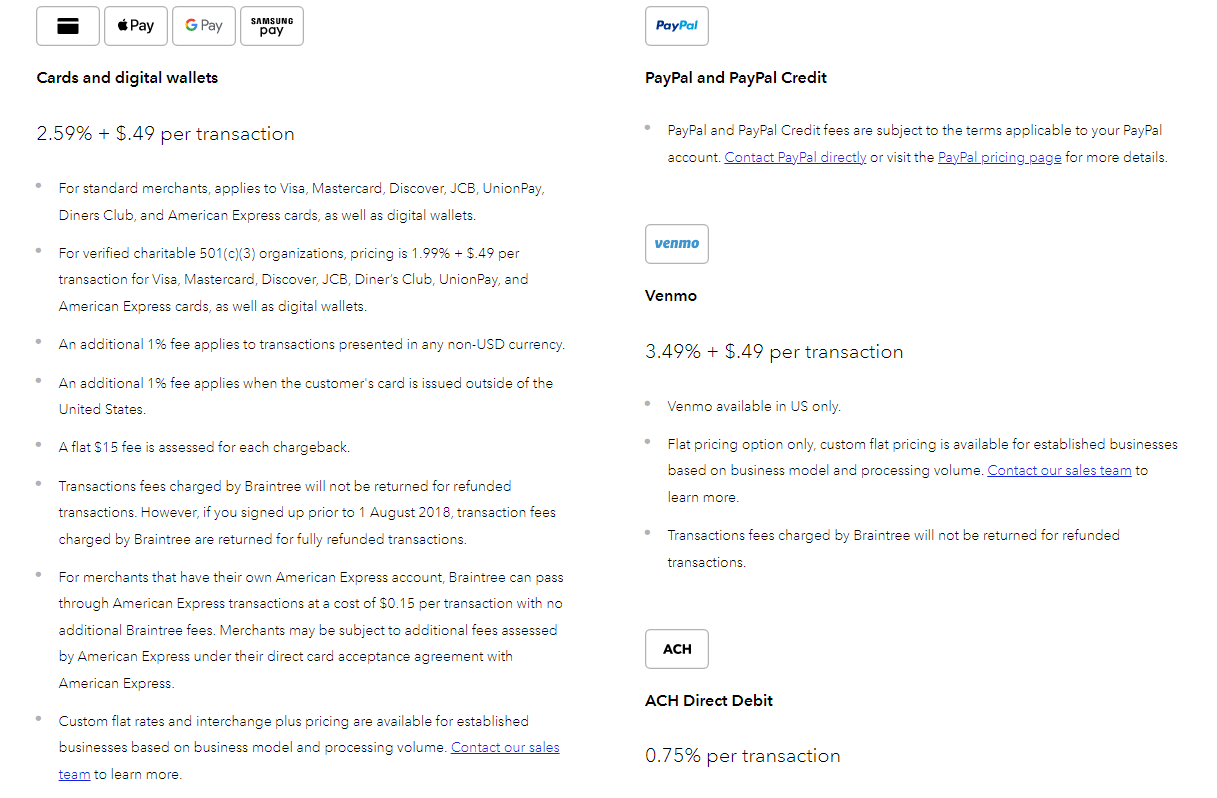 Stripe
Stripe is also the best Payment Gateway Plugin that poses all the required features. Here, your hosting billing system will collect payment on either One-time payments or recurring payments. Moreover, it also generates refunds when necessary.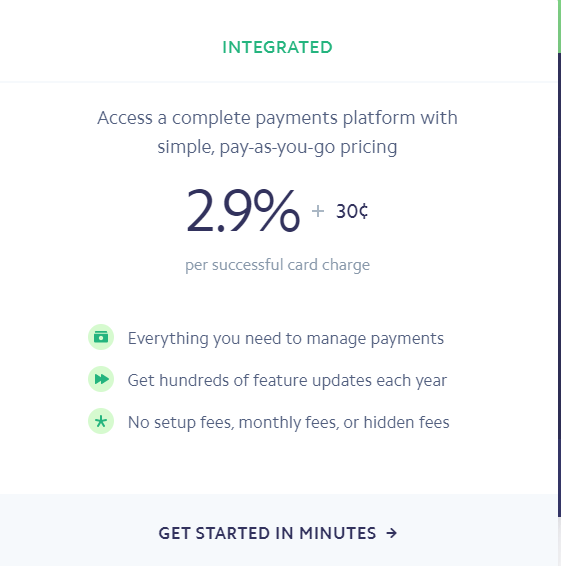 Stripe pricing fee for credit card transactions – Cards and digital wallets 2.9% + 30¢ per successful card charge
Domain Registrars

Easily manage your Domain by featuring Domain Registrars. On Clientexec, you find a variety of Domain Registrars' extension availability. Please select any of them after analyzing the need for the hosting billing service and the features of that extension.
eNom
Name
Namecheap
Joker
DreamScape
NetEarthOne
NameCheap
bs
NameSilo
Netim
OpenSRS
OnlineNIC
Realtime Registrar
Domain Name API
Synergy Wholesale
ResellerClub
biz
Recommended Domain Registrars
NameSilo
NameSilo is a fully-featured Domain Registrar plugin providing the best hosting billing experience through its simple process. Allow you to create a domain reseller account anytime. NameSilo lets you register, transfer, and renew any particular account shortly. In addition, secure your database with Domain Sync and Pricing Sync attributes. Also, provide Registrar-Lock, which you may utilize whenever required.
Realtime Registrar
Easily manage domain name registration with Realtime Registrar. Let you create and maintain domain reseller accounts. Various features you access, like register, transfer, and renew domain reseller account whenever necessary. Moreover, Realtime Registrar also provides Domain Sync and Registrar-Lock that will secure your database without any risk.
Fraud screening
Clientexec avail of Fraud Screening Plugins to detect online fraud. Safeguard the hosting billing services. Choose a preferable Fraud Screening plugin and prevent fraud or spam for a better user experience.
1. Maxmind
Maxmind is a leading online fraud detection tool that helps your hosting billing website carry out each transaction securely. Associated with GeoIP for conducting IP intelligence facilitates connection speed, ISPs, and more. Include services of minFraud, and GeoIPto stop the online transaction fraudulent for various e-commerce businesses. Premium support service conveys a knowledge base and other elements for you that are available anytime.
2. FraudLabs Pro
FraudLabs Pro– A best-in-class plugin that secures your online business from spam and errors while payment processing. It blocks malicious fraudsters that eliminate fraud and spam losses. This efficient fraud detection tool lets users complete hassle-free transactions and allows them to view and learn fraud reports against each transaction.
Ensure the website's security against the hosting billing system, so there is no chance of any chargeback fraud. Get its free package and protect your business without any credit card sign-up. FraudLabs Pro is a comprehensive fraud protection tool that takes control of the overall transaction elements comprising proxy, transaction velocity, credit card, geolocation, email, and more.
3. Stop Forum Spam
Stop Forum Spam provides robust security to the database of host billing services. Prevent forums, wikis, and blog spam with a track record at zero cost. Recognize and block spammers on the first attempt as it contains the 'Solve the Word' system before accessing forward.
Nobody wants the website wherein they invested money and time will always be free from spam and other cybercrime activities. Stop Forum Spam is a perfect solution to get rid of such problems. All you need to do is install this plugin on the website and configure it according to your necessity. If any abusive and hostile addresses are found, it complicates further proceedings.
Clientexec will let you Conduct a Demo.
Complete demo portal for Admin & Client Portal, where you can get started for a free trial journey.
Demo Link for Admin Portal
Admin Portal – https://demo.clientexec.com
Username: demo@clientexec.com
Password: demo
Demo Link for Client Portal
Client Portal – https://demo.clientexec.com
Username: demouser@clientexec.com
Password: demo
Clientexec contains a default Order Forms layout with shows-off package options that will save you time. Here is the link for such Order Forms
Version Index of Clientexec
Version 6.4
In this version of Clientexec, you will access Modern Client Area and Bootstrap 4 technology. And the interface is fully responsive with accessible customizing alternatives. They are introducing three new order forms, i.e. 2 product order forms and one domain order form. Such forms contain customizing access and are optimized for a higher conversion rate.
Launching Soon 6.6 Version
The next launching of Clientexec will bring out the edge of the Affiliate System to boost conversion and sales. Offer your audience to join your Affiliate Program that helps your hosting billing to acquire more customers on referrals. Such affiliate programs will be equipped with all essential attributes comprising recurring or one-time commissions, withdrawal limits, and percentage or flat fee structures.
Next Launching 7.0 Version
Here, you will discover a brand new Hosting Billing Service experience on Clientexec. In this version, a whole new Admin Area is available on Clientexec consisting of –
Seamless Integration
All New Reporting
Admin Dashboard
Ticketing Interface
Pricing
Clientexec comes with three pricing Plans
1. Self-Hosted
BRANDED LEASED – $11.95 Per Month with Unlimited Clients, Staff, Lifetime Updates and Support
UNBRANDED LEASED – $12.95 First 6 Months, Then $14.95/mo with Unlimited Clients, Staff, Lifetime Updates and Support, Branding Removal
OWNED UNBRANDED $295 One Time Free Trial Details Unlimited Clients Unlimited Staff 1 Year Updates & Support Branding Removal Lifetime Updates: +$200+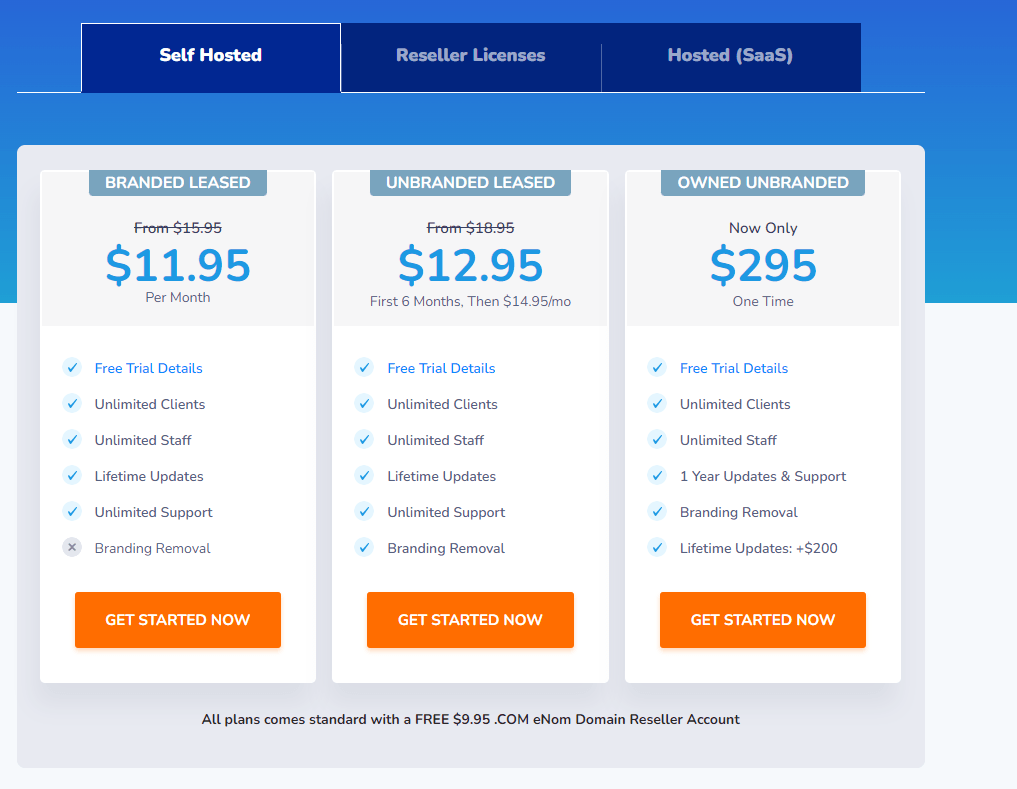 2. Reseller Licenses
Reseller license start from 10$/month/license as low as 2$/month/license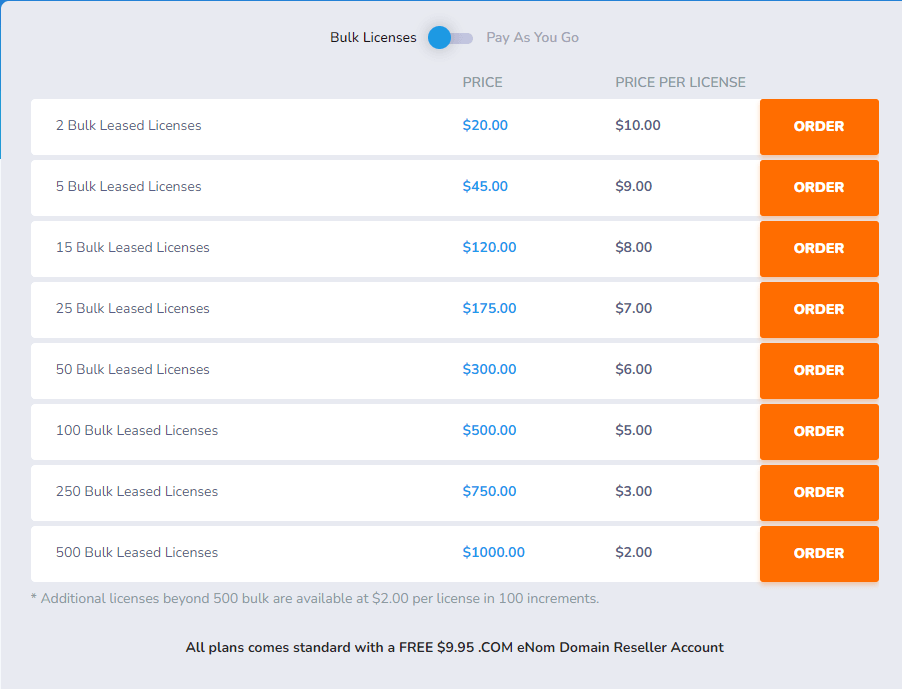 3. Hosted (SaaS)
BASIC Starting At $20 per month
PRO Starting At $55 per month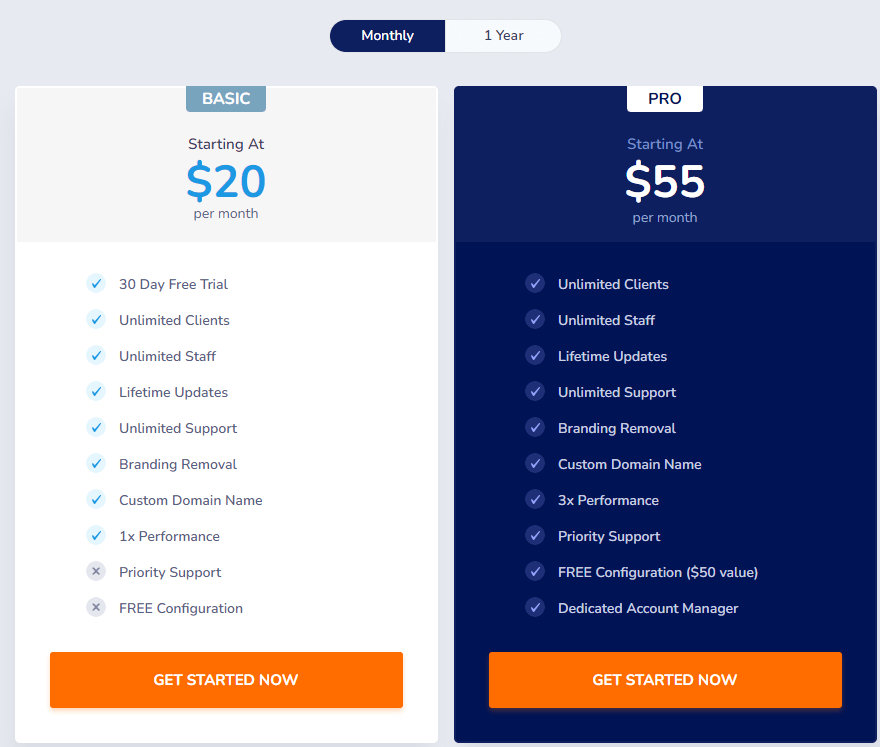 Note – All the mentioned above plans come with 30 Day Free Trial
Alternative of Clientexec are WHMCS, Blesta, Wisecp, HostBill, BillManager, BillingServ
Conclusion
This was our research review on Clientexec billing software. We also trailed and tested other software, but with Clientexec, we can make 100% automation on host billing. And it supports many payment services, domain service providers and control panels. And, of course, with a 30days trial without making it 110% worth.