11 Best Google Forms Alternatives 2023 | Make Forms More Creative
Google forms are the best, free and easy way to create Forms online but they lack design. That's why you need google forms Alternatives. Some of them are free and some are premium forms.  

  Google Forms will not be much suitable when you want to build complex forms with beautiful designs. It also lacks a kind of branding because always you are using Google products. Research says when redirecting anyone to 3rd party products they leave the website by thinking it might a kind of trap.   Using Google you can't do these works which are most useful for any business owner
Conditional Logic
Collect Payments
Forms Template designs
Branding
You may also be interested in the landing page, Live chat Plugins, and Fomo Plugins For the WordPress tutorial blog, You can Try our other partner website WPGlob They have a collection of WordPress tutorial blogs on their website.   So let's have  the list of the best alternative to Google Forms are as follows
1. SurveySparrow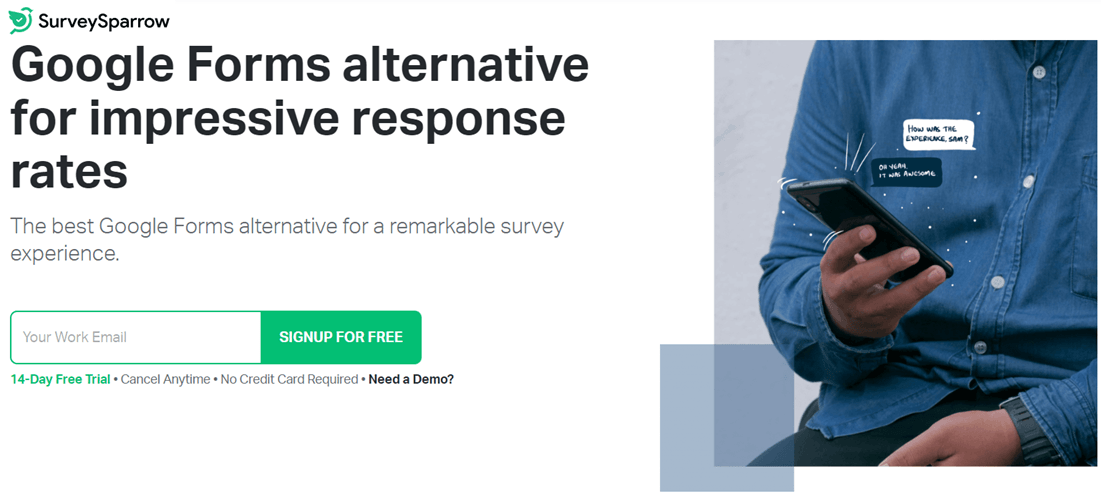 Survey Sparrow provides the best solution for creating comprehensive google forms in minutes. Let you impress your audience with a conversational survey experience. Create a logical survey on your terms and conditions. And also let you switch off the loop feedback presentation to minimize the disturbance. Hereby you consistently connect with your audience which helps you to keep them engaging thereon. Not just a hassle-free survey experience, Survey Sparrow also represent the omnichannel management platform. Always let you be there for your customer by integrating consolidated performance in one place. More convenient for automatic conversion tickets because of resolution tracking accessibility. Solve the customer's queries with quick response on Survey Sparrow and track the advanced reporting system as well. Let you measure audience responses on an efficient analysis module by applying a filter there. Moreover, it also leads to scheduling reports whenever you want to be in your inbox list. Survey Sparrow features a Business Intelligence property where you discover the latest trends, recognize the patterns, and make prior challenges accordingly. Conduct white-labeled surveys where you may easily customize the look and feel of such surveys. Accept unique domain, CSS customizing access, and present personalized emails. In such a way, your customers feel more trustworthy survey experience on your website, making it more credible, and don't let it be in spam messages. Recurring surveys also be manageable on Survey Sparrow.   Price – Basic – $19/Monthly,  Premium – $29/Monthly,  Enterprise – $99/Monthly,  Business – $499/Monthly
Screenshot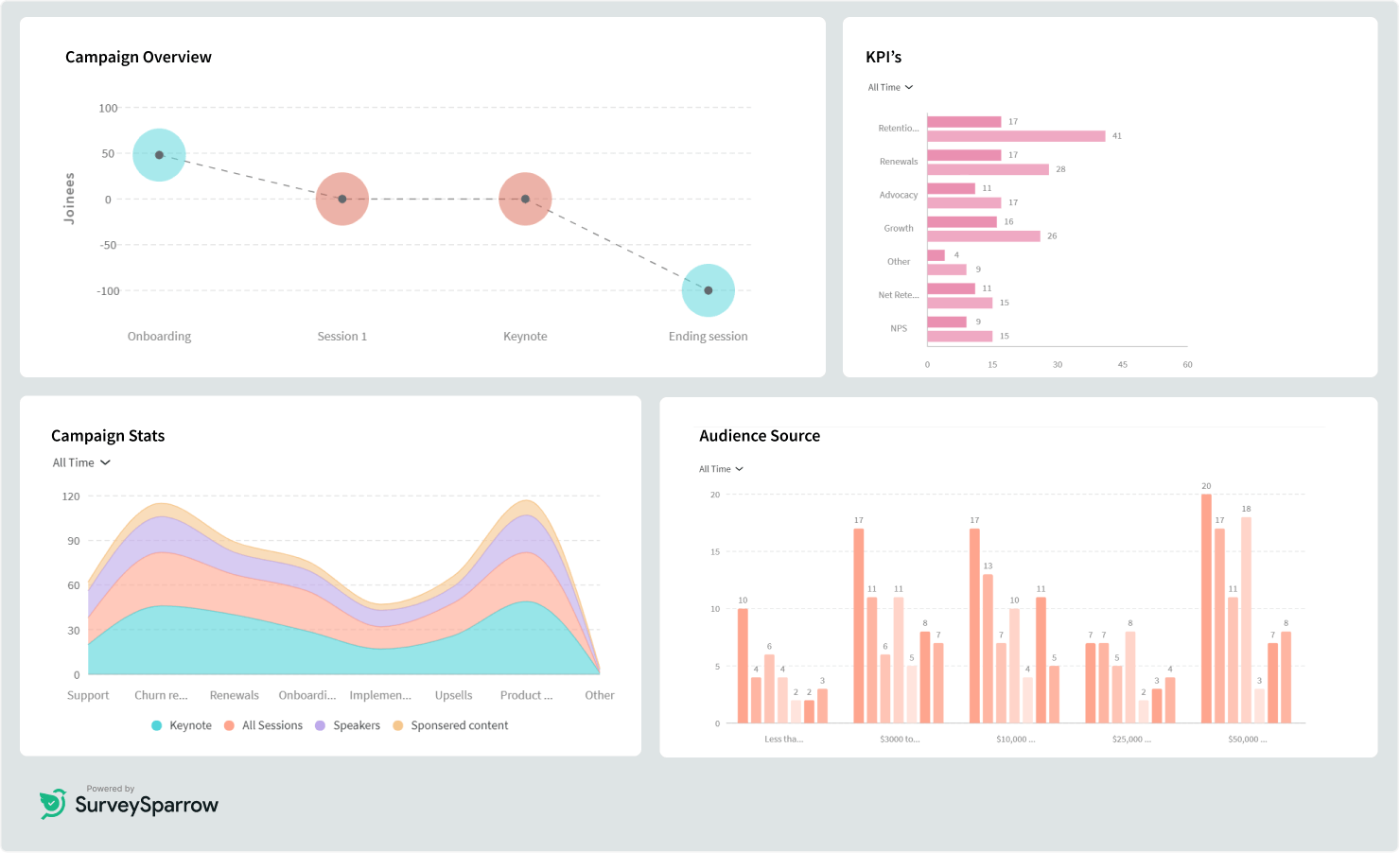 2. WPForms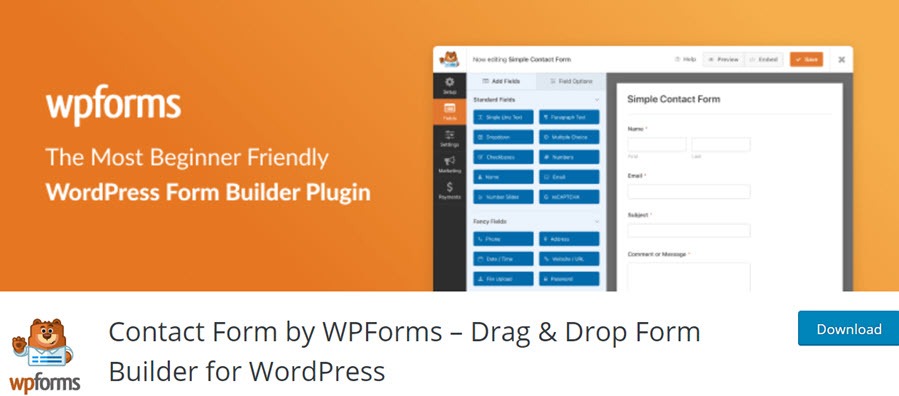 WP Forms is intuitively designed with a drag and drop feature to create Google Forms easily. Hereby, you will be able to design elegant forms including feedback forms, contact forms, payment forms, subscription forms, and more. Provides premium experience to your visitors and converts them into reliable customers with its supportive attributes. No need to spend hours to generate essential forms for your respected website even without coding. Such an easy-to-use interface lets you create unlimited eye-catching forms with available templates available thereby. If you need forms to integrate the functionality of the site for better revenue then, WP Forms assists you to achieve all this in just a few minutes. It doesn't matter if you are a pro or a beginner, you can easily create contact forms, donation forms, surveys, and polls in no time and without touching a single line of code. The noteworthy feature of WPForms is the easily tweakable templates and workflows that simplify the entire form-building process. Besides, the feature-rich tool has custom CSS, section dividers, and HTML blocks to assist in further customization. The custom functionalities can be further extended and hence it is an apt choice for developers, photographers, bloggers, business owners, and designers. The WPForms text domain makes the tool translation ready and has support for localization as well. Besides, the payment forms can be easily integrated with popular payment systems such as Stripe, Square, Authorize.net, and more. Essential Features –
Pre-built Templates – Ease the developer to customize the existing templates for building attractive forms in minutes.
Highly Responsive – Adapt multiple devices that access smoothly anywhere the form by both either admins or users.
Ease Functionality – Manage different activities of the business and record the customer's details with the help of various forms attaching thereby.
Contact Instantly – Notify your visitors and customers instantly to provide them with information related to the applied form. Respond shortly with highlighting notifications.
Embedding Anywhere –

Enables you to embed various forms on different sections of the site including pages, blogs, header, footer, sidebar, and elsewhere.
Total number of users – 4M+ Price – Basic – $39.5/annually (1 Site),  Plus – $99.5/annually (1 Site),  Pro – $199.5/annually (1 Site),  Elite – $299.5/annually (1 Site)
WPForms Overview - Best WordPress Contact Form Plugin
Screenshot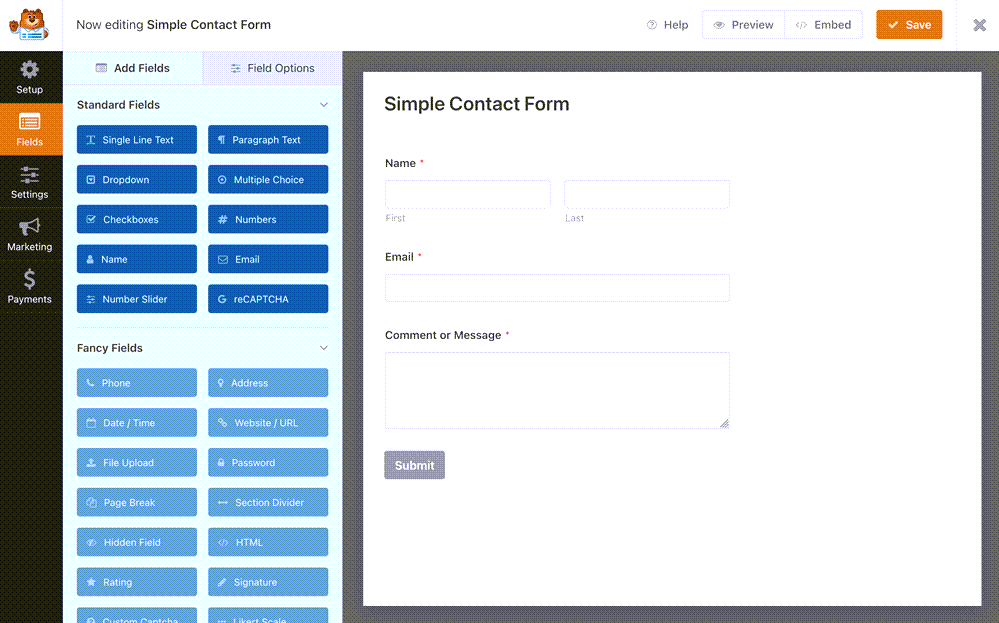 3. 123 Form Builder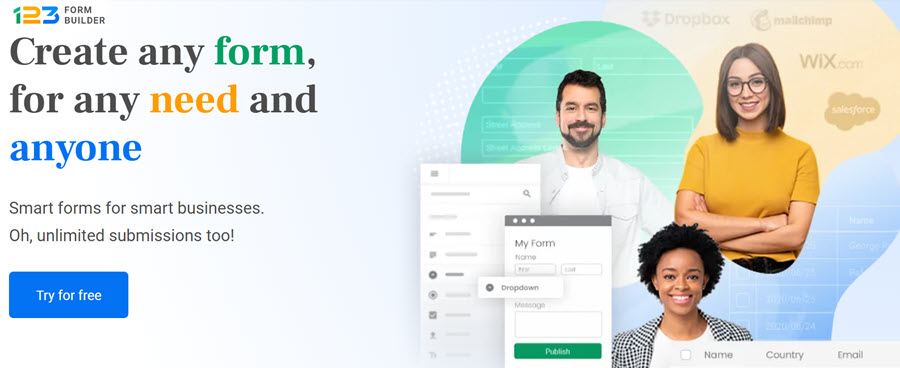 123 Form Builder is an immensely recognized extension that enables the creation of beautiful forms that are necessary to the business. Integrated with handy features that ease the process of building forms and also in less time. Provide your business with a smart identity by availing smart forms to enroll the visitors and other functions that need forms. 123 Form Builder holds expertise in creating any type of web forms such as contact forms, survey forms, HTML forms, or event registration forms with its powerful drag and drop feature. The tool has a high statistical approach and is quite evident from its data analytics graphical report for various purposes including data mining. The 1000+ web form templates provided by 123 Form builder help you create almost any kind of form including inquiries and bookings. Key Features –
Send automatic emails for submitting forms on the website where you don't have to co.
Integrate your favorite tools that eliminate the task of exporting and importing any files.
Assures you to keep your data very private with advanced security. Integrated with GDPR whereby you can rely on a security approach without any hesitation.
Let you create responsive forms that are smoothly accessed on different devices like mobile, desktop, laptop, and more.
Price – Individual – $19.99/annually (1 User),  Team – $49.99/annually (3 User)
Screenshot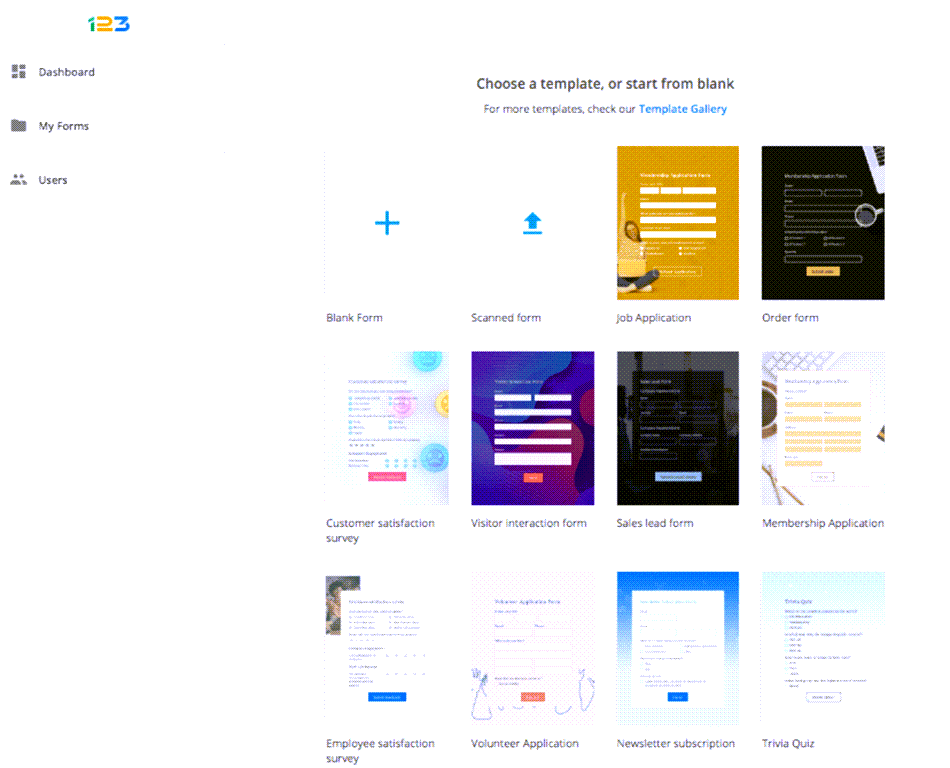 4. Formidable Forms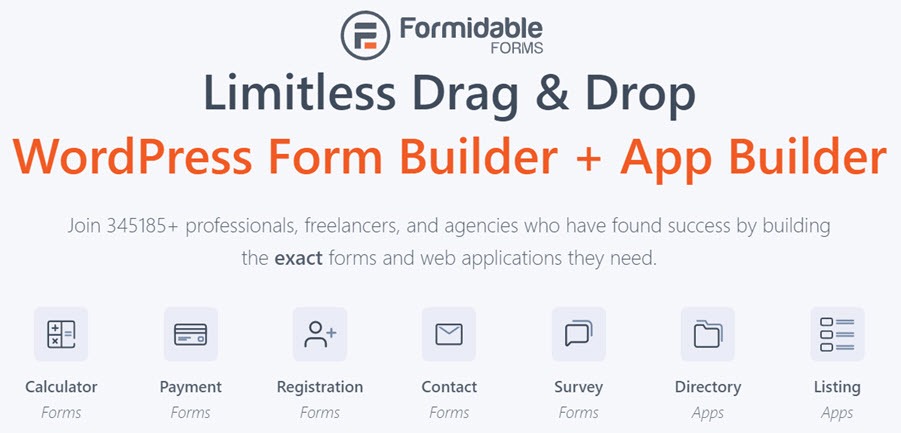 Formidable Forms – A topmost plugin for creating forms to tackle multiple functions of the website. Let you easily generate effective contact forms, survey forms, feedback forms, and a lot more. Integrated with essential features that ease the task of creating attractive forms. Engage more visitors while collecting the data to contact them in the future to make your regular customers. Don't have to spend a lot of time creating such forms just create intuitive forms in minutes by utilizing the templates. Although, Formidable Forms enables you to generate either simple forms or multi-page complex forms that support file uploadings, calculations, and logic. Formidable is an extensive form builder and editor with the drag-and-drop form builder and front-end editor. You can easily create the forms and make changes to the entries and submissions. Formidable has autoresponders and the facility to send custom email notifications to limitless recipients. Core Features –
Easy-to-Access – Enables one-click installation saves your precious to tackle the rest of the configuration on its own.
Drag-and-Drop – Easily create any type of form with just drag and drop the elements so conveniently and promptly.
Customize Fields – Customize and add fields into forms according to the business pursuit. Let you insert several repeated fields for recording necessary data like work history, event, and registration.
Visual Styling – Conveniently match the look and feel of the form according to the existing theme on the website.
Manage Entries – Let you efficiently manage entries while accessing them on the dashboard. From the back-end, the admin may easily approve as well as reject such entries.
Price – Basic – $39.5/annually (1 Site),  Plus – $99.5/annually (3 Site),  Business – $199.5/annually (7 Site),  Elite – $299.5/annually (Unlimited Site)
Screenshot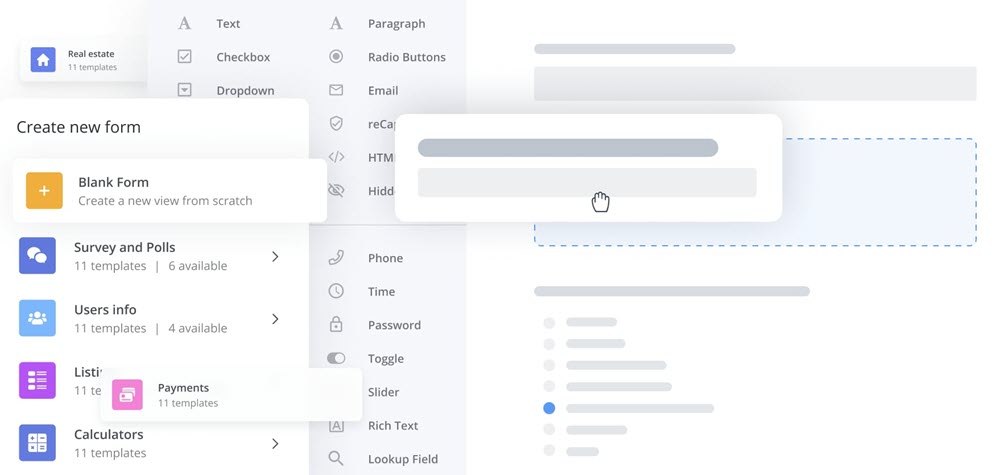 5. Proprofs Survey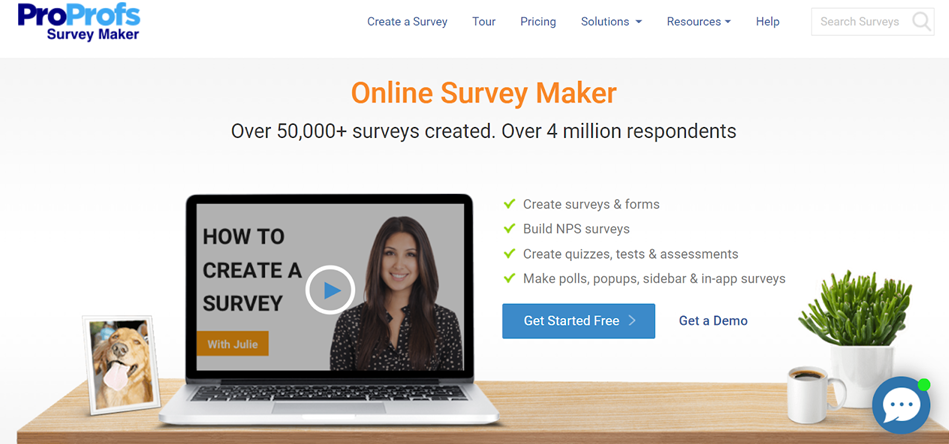 Proprofs Survey Maker makes it easy to create forms, surveys, polls, and quizzes to conduct market research and to get real-time feedback from your website target audience. You can simply use Proprofs pre-built templates or can start from scratch by clicking on the start new button. Once you are done with creating forms, leverage the rich dashboard that organizes all your online campaigns in one place and possesses powerful reporting capabilities.  Moreover, easy integration with third-party apps such as Microsoft Power BI, Salesforce, and Zendesk helps convert all your data into actionable insights. You can plan and create a wide range of quizzes, surveys, scored surveys, and polls. The AI-powered analytics helps you efficiently analyze online form responses as to who filled the form, when they completed it, and more. You can enjoy a forever free plan that enables unlimited forms creation, and a small upgrade costs you $0.05/response/month to access the advanced features.   What makes ProProfs Survey Maker unique:
Easy-to-use interface:

This makes it easier to use the tool and create online forms.

Pre-built templates and demographic survey questions:

Allow users to use 100+ ready-made templates and questions to get started quickly.

Easy customization:

Offers tons of customization options to add brand logos, images, colors, and themes.

Conditional logic:

Increase response rate by showing relevant questions to the users based on their previous answers.

Powerful integration with popular tools:

Third-party integrations help update mailing lists and capture new leads.

Multiple sharing options:

Allows sharing via email, social media, website embedding, or direct survey links.

Advanced reporting and analytics:

Helps you get the information you need via detailed reports and charts.
Extensive product knowledge base: This makes it easy for users to resolve issues on their own without asking for help.   Price – Essential– $0.10/response/month,  Premium– $0.20/response/month
Screenshot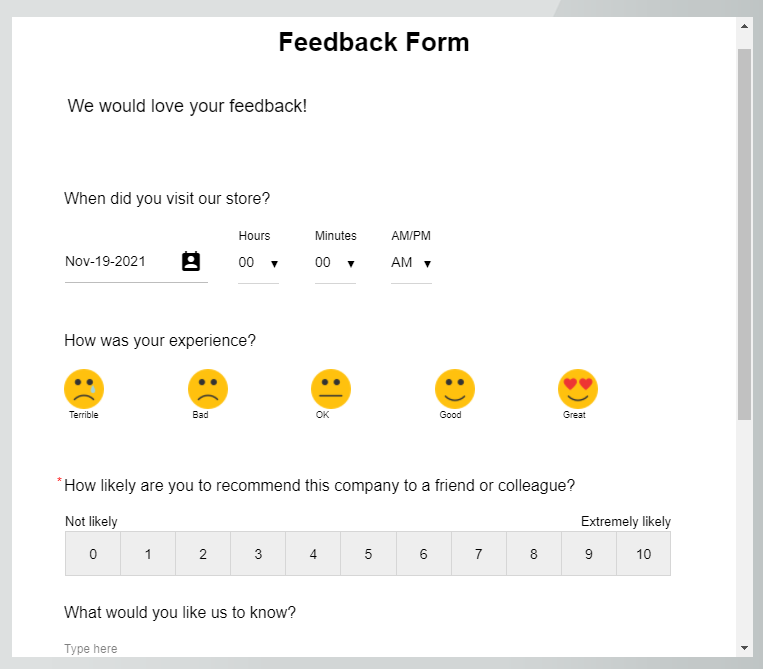 6. Microsoft Forms

Microsoft Forms is yet another power-packed form builder that imparts great management skills to you. The key features are an option to save & resume, facility to import forms, conditional logic, effectual dashboard, and more. Undoubtedly, you can create your brand with great ease. The features don't end here because you can also retain the partial submissions for future recreation of unsaved data, use data routing techniques to relay notification emails, and more. The payment process is facilitated through calculators, email confirmations, discounts, and simplified payment gateways. Formstack also allows you to collect offline forms using your mobile whenever you want. It also has the facilities to collect forms offline and online. This tool comes with excellent salesforce integration with other applications and that too fully automated. There is also the facility of logical branching in your conditional logic form for better precision. Absolute security through data encryption and GDPR compliance. A/B testing, e-signature, field bottlenecks, advanced PDF, custom form integration, etc. for data gathering and analytical functionalities. The star feature of the tool is a multi-page form with partial submission, progress bar, and file upload functionalities. With the white label branding, you can remove 3rd party labels from your forms. Cascading lookup fields and robust anti-spam features are worth mentioning. Price – Pro – $69.99/annually (1 Person),  Premium – $99.99/annually (6 Person)
Screenshot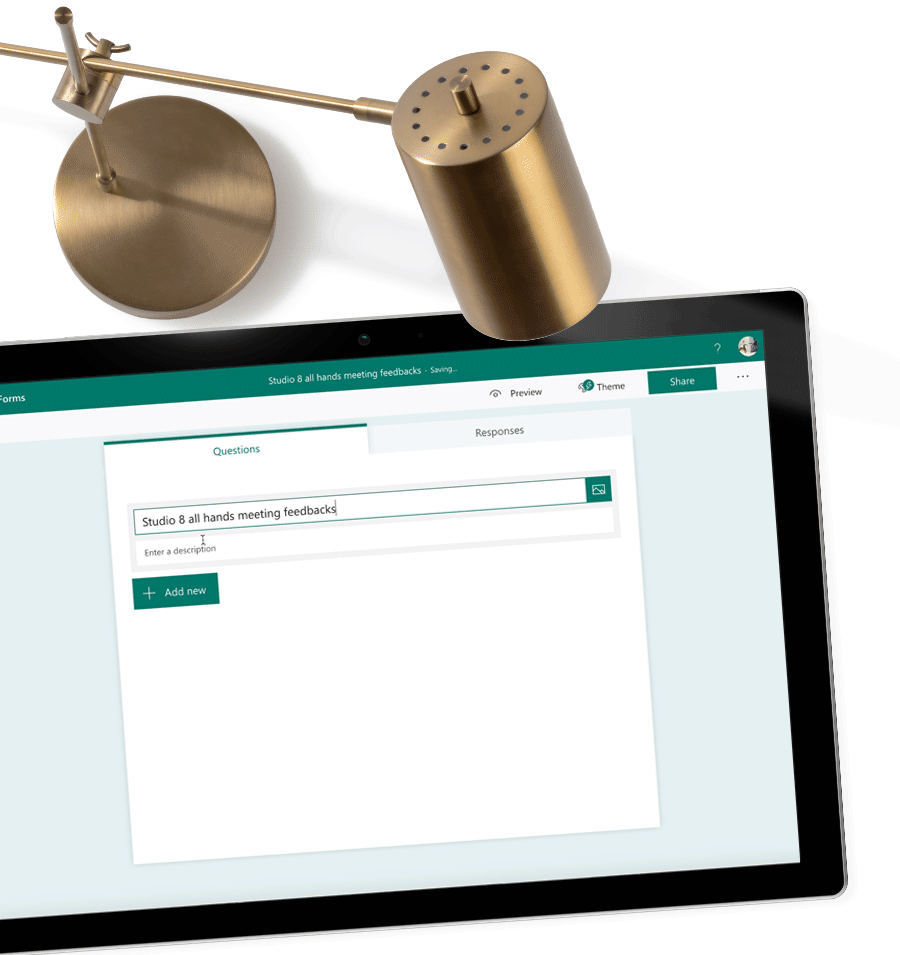 7. Zoho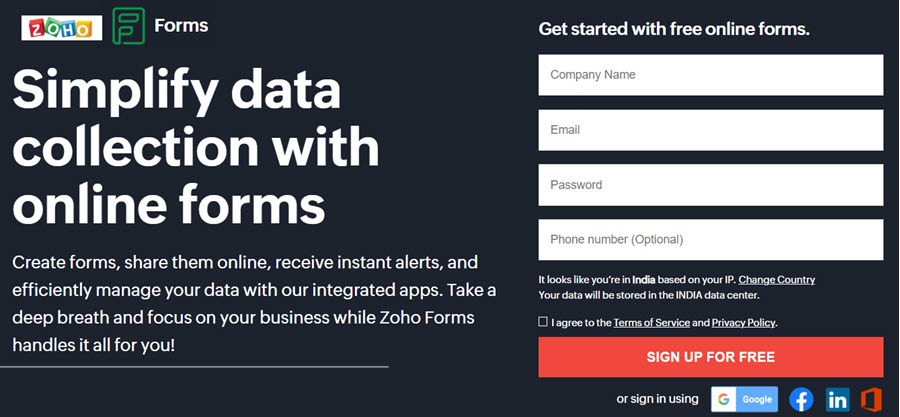 Zoho Forms is a seamless integration for creating Google Forms to organize various functions of the website. A feature-enriched plugin for WordPress that takes care of the security of data and simplifies it well. Let you collect the data of your visitors and customers in a specific way for future reference. Keep a track of forms, alert you with a notification whenever any customer submits forms on your website. Although, Zoho Forms contains more than 40 field alternatives, templates, and elegant themes. Create unlimited forms that manage different functions like subscription, feedback, contact, and more right on the front-end without any coding. Why Zoho Forms Is The Best For Google Forms?
Data Collection – Let you place different forms on the web for more engagement on the site. Also, enables you to reach your audience widely with social media sharing and email strategy as well.
Notify Instantly – Informs you promptly whenever any submission or update occurs with an SMS or email. Integrate a well-organized chat platform whereby the teammate access such notifications instantly and then work accordingly.
Sort and View – Manage numerous entries of form with the sort and view option. Utilize the data and export the same as a spreadsheet to other apps which you retain.
Optimize Result – Availability of UTM tracking lets you analyze the performance of forms so closely for better engagement and conversion.
Price – Basic – $94/annually (1 User),  Standard – $235/annually (10 User),  Professional – $470/annually (25 User),  Premium – $940/annually (100 User)
Screenshot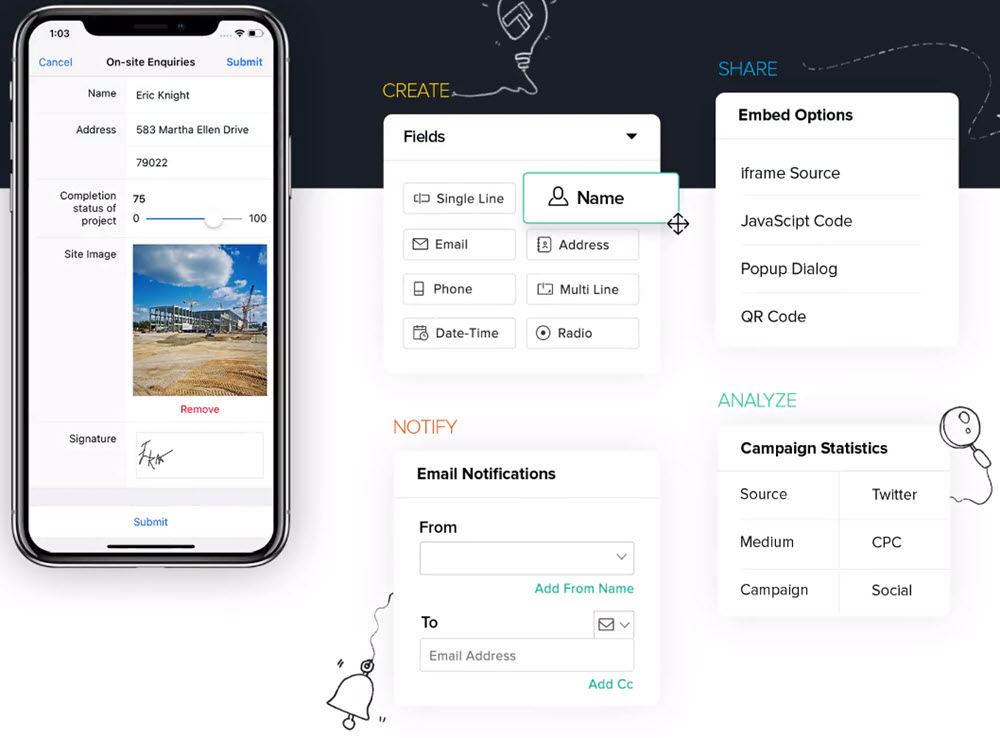 8. JotForm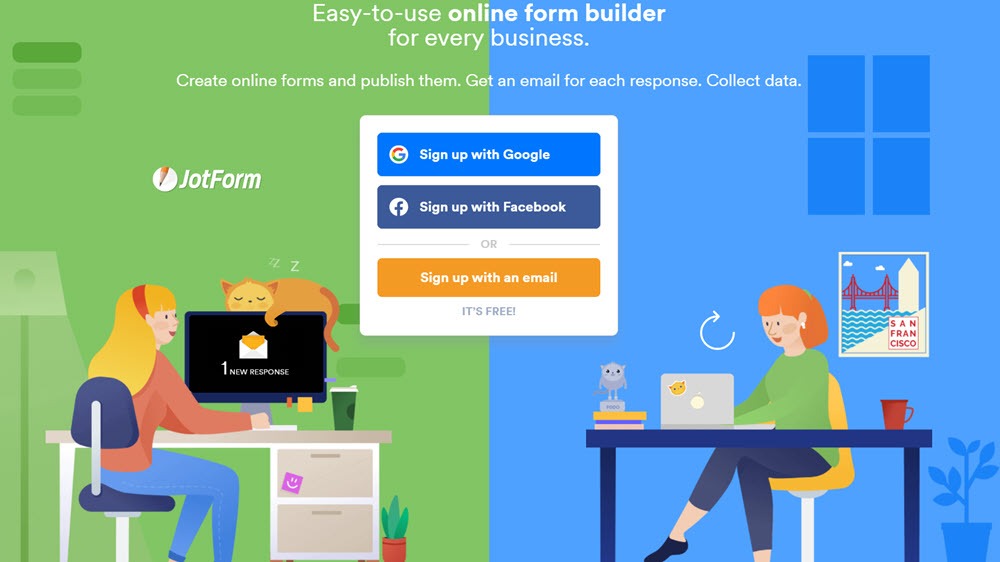 JotForm is a smart and user-friendly online form builder that also helps you to publish them impressively. The multi-purpose form builder tool enables event registration, start a job portal, lead generation, conduct surveys, and payment collection. With JotForm you get an extensive library of 10,000+ free form templates that helps to create forms for varied categories such as small businesses, designers, entrepreneurs, marketing, and more. A team can be build-up for creating forms. More than 15 payment gateways are supported with JotForm and 75+ apps are integrated for CRM, data sharing, marketing, etc. You can share your forms on various social platforms for conversion and in various ways like pop-up, lightbox, etc. A well-known name in the niche of an online form will be the great alternative to Google Forms which has numerous templates and customized theme options. You can publish the forms, build up your team for data management, and get notified by emails with JotForm. Branding your service has never been so easier as with JotForm because it lets you add your custom message and logo to the forms. Other functionalities that you get with JotForm are CRM integration, Pdf creation, conditional logic, accepting payments via secured gateways and desk applications. The form builder has formula fields that assist you with calculations within the form itself.   Price – Bronze – $288/annually (25 Form),  Silver – $348/annually (100 Form),  Gold – $948/annually (Unlimited Form)
Screenshot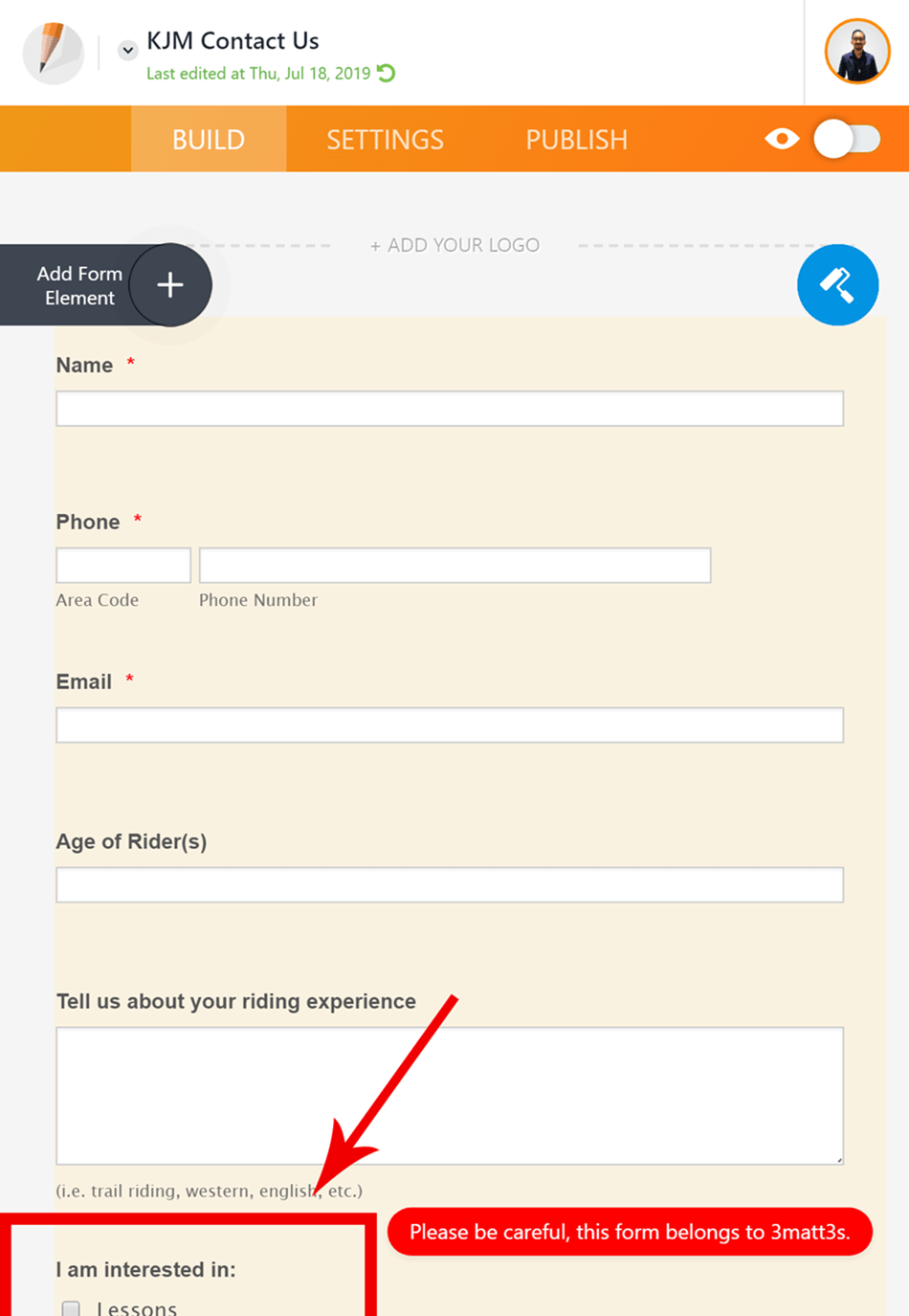 9. Wufoo

Wufoo works on workflow automation facilitating easy building and sharing of online forms. With the help of more than 400 templates and form designers, you can create invitations, surveys, contact forms. The data gets autosaved to Google Drive, Dropbox, etc. Forms can be published on a social platform with API or embedding. The forms can be stylized by theme customization and form branding. Any new form submission triggers an instant notification for a quick response. You can also try our comparison between wufoo and wpforms. A lot of customizing alternatives are available that let you insert the elements that you require to put into the form for the betterment of your website. Engage more visitors by providing Google Forms that easily accepts any type of file uploading for submission of required documents. The best part is that it lets your customers know beforehand that how much time will it take to complete the survey. Hence, you will have a better chance to understand the audience – their choice, likes, dislikes, interests, hobbies, etc. Price – Starter – $168.96/annually (1K Entries),  Professional – $348.96/annually (5K Entries),  Advanced – $888.96/annually (25K Entries),  Ultimate – $2199/annually (200K Entries)
Wufoo - Online Forms Made Simple
Screenshot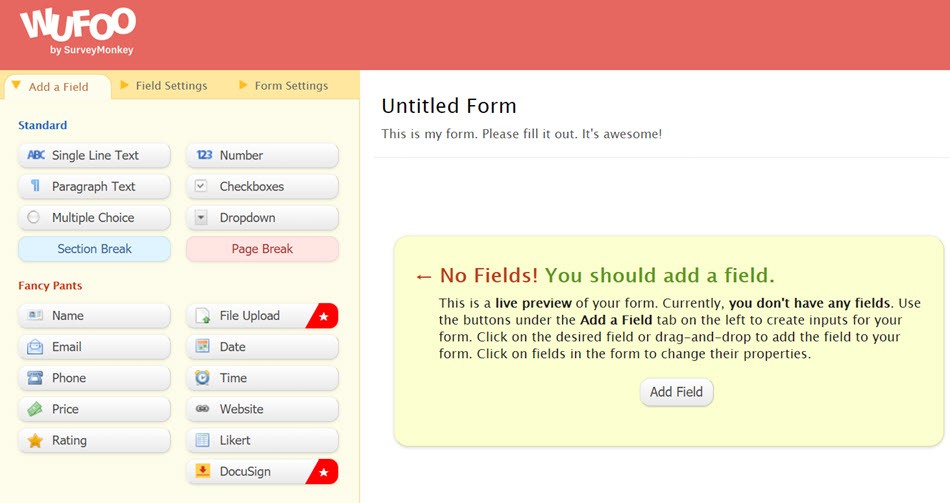 10. Typeform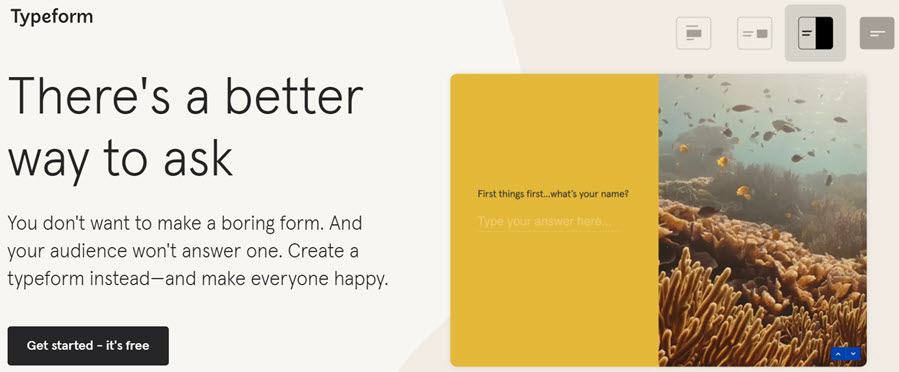 Typeform is intuitive online software with amazing expertise in data collection and hence making online surveys and form building process a breeze. With its winsome interface and smart user experience, questioning and answering have reached an entirely new level. Typeform speaks versatility. It offers other goodies too such as targeting the right audience. Typeform can also be used for creating quizzes, surveys and for collecting feedback. It has many prebuilt templates. Typeform Form Builder is crafted to look stunning on all platforms such as WordPress, Squarespace, Shopify, etc. You can insert forms into your live web page with utmost ease. You do not require any coding expertise to insert HTML forms into your website. It uses texts from various languages and it is responsive too that making it more reachable worldwide. The dashboard is comprehensive and allows you to view subscriptions and billing information in a centralized manner. You also have the facility to create your plugins, Price – Basic – $300/annually (1 User),  PLus – $600/annually (3 User),  Business – $996/annually (5 User)
Screenshot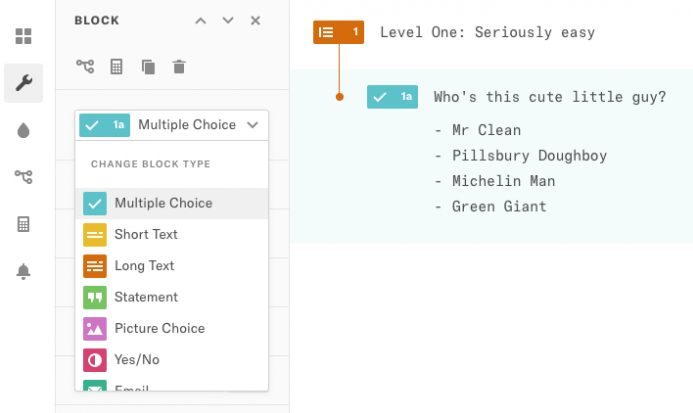 11. Tripetto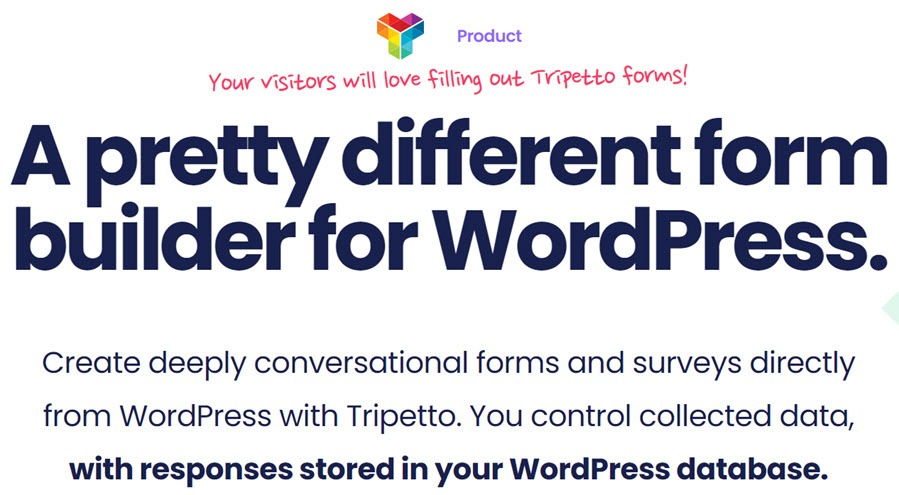 Tripetto is a well-versed plugin for Google Forms that lets you generate high-quality forms with advanced accessibility. Hereby, you will be able to keep a nice way to connect your visitors and collect the essential data that is required for your business. Such forms are mobile-friendly that anyone can get access so easily on any device. Better accessibility along with easy-to-configure attributes. Designated with a storyboard that displays the detail about every form which is currently active or created in past. Core Features –
Let you design forms with various appearances according to their respective criteria of the related events.
Easily customize the format of the form to get it to touch and feel of your business. Enables to modify fonts, colors, background, input, buttons, and many more.
Track the activity that is related to forms that significantly reveal better insight. Notify via email while assisting to connect with other apps and services as well.
Enable specific URLs that are easily shared and embedded anywhere on the web with the help of the Elementor Widget or Shortcode.
Secure the data that has been collected and just keep it encrypted in WordPress so well.
Price – 1 Site – $99/annually,  5 Site – $99/annually,  Unlimited Site – $99/annually
12. GravityForm

Gravity Forms is an extensive Plugin that accesses beautiful forms to carry out the different functions of the site. Hereby, you may conveniently build different forms including feedback forms, contact forms, subscription forms, and a lot more. Just spend a little time and get done designing intuitive forms within a few moments. With ready-to-use templates, you may be able to create responsive forms along with a nice appearance that matches your website so well. Although, Gravity Forms enrolled with every essential feature that requires for WordPress Extension. Better compatibility with other themes and extensions that already exist thereon. Elementary Features –
Simple UI – Integrated simply with easy-to-use attributes that can be accessed by anyone without any specific coding knowledge.
Customize Fields – Create forms according to the necessity of your website. Add as many fields into the form that require collecting data of users thereby.
Unlimited Access – Create elegant forms as much as you need without getting interrupted once in a while.
Analyze – Keep a track of the performance of such created forms which leads you to know the engagement of the audience thereby and then prepare strategies accordingly.
Price – Basic – $59/annually (1 Site),  Pro – $159/annually (3 Site),  Elite – $259/annually (Unlimited Site)
Screenshot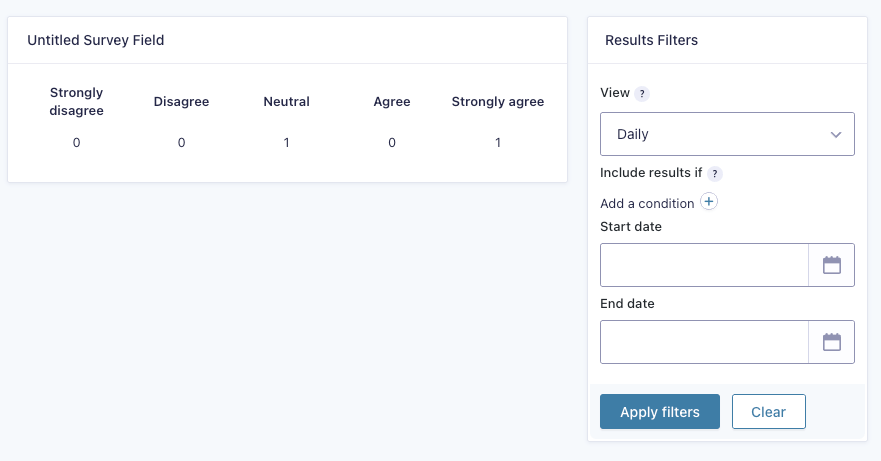 Conclusion –  Still confused about which Google Forms Alternative is the Best for you? Almost all of the above-mentioned forms are awesome and created to satisfy all needs. Still, I will try to make your choice easier. If you are planning to use WordPress then trust me wpforms will be the best option. And if your team needs a highly customized form builder then you can choose Formstack, 123formbuilder, or Jotform. They are easy simple and affordable.