6 Best Survey Plugins For WordPress 2019
Are you looking Premium or Free Best Survey Plugins For WordPress ? Survey Plugins allow us to know the thinking of our customers in the form of feedback . Which will definitely going to improve your business .

So many people exactly doesn't know what their customers need in their products and they create those products without any innovation that ultimately becomes a big failure . So its always suggestible to collect customer feedback by surveying your customers . So many people wants to collect feedback from their customers on checkout page or products page in case of eCommerce website  For these work you must select Survey Plugins For WordPress
 Tips to select the Survey Plugins .
Does it design it boring or engaging your customers .
Does that support creative options like collecting email . For collecting we only recommend combining survey plugin with aweber
Does it really support exporting the data in to csv files for evaluation .
So without wasting our time lets have the list of top Survey Plugins For WordPress which is as follows:
1. GetSiteControl

An easy to use set of engagement tools for the WordPress site is provided by GetSiteControl plugin. Everything can be managed from a single dashboard from contact forms, surveys, live forms to promo messages, email lead forms and follow and share social media tools.
A live chat can be added through the chat widget which helps the users to talk to their website visitors in real-time. The opt-in forms can be beautified and customized which helps to earn more subscribers and gather leads. Beautiful online surveys help to get instant feedback.
Total number of user  – 8,000+ 
Pricing –   Small Plan – $19/mo,  Medium Plan – $29/mo, Large Plan – $49/mo

Free
Premium
Screenshot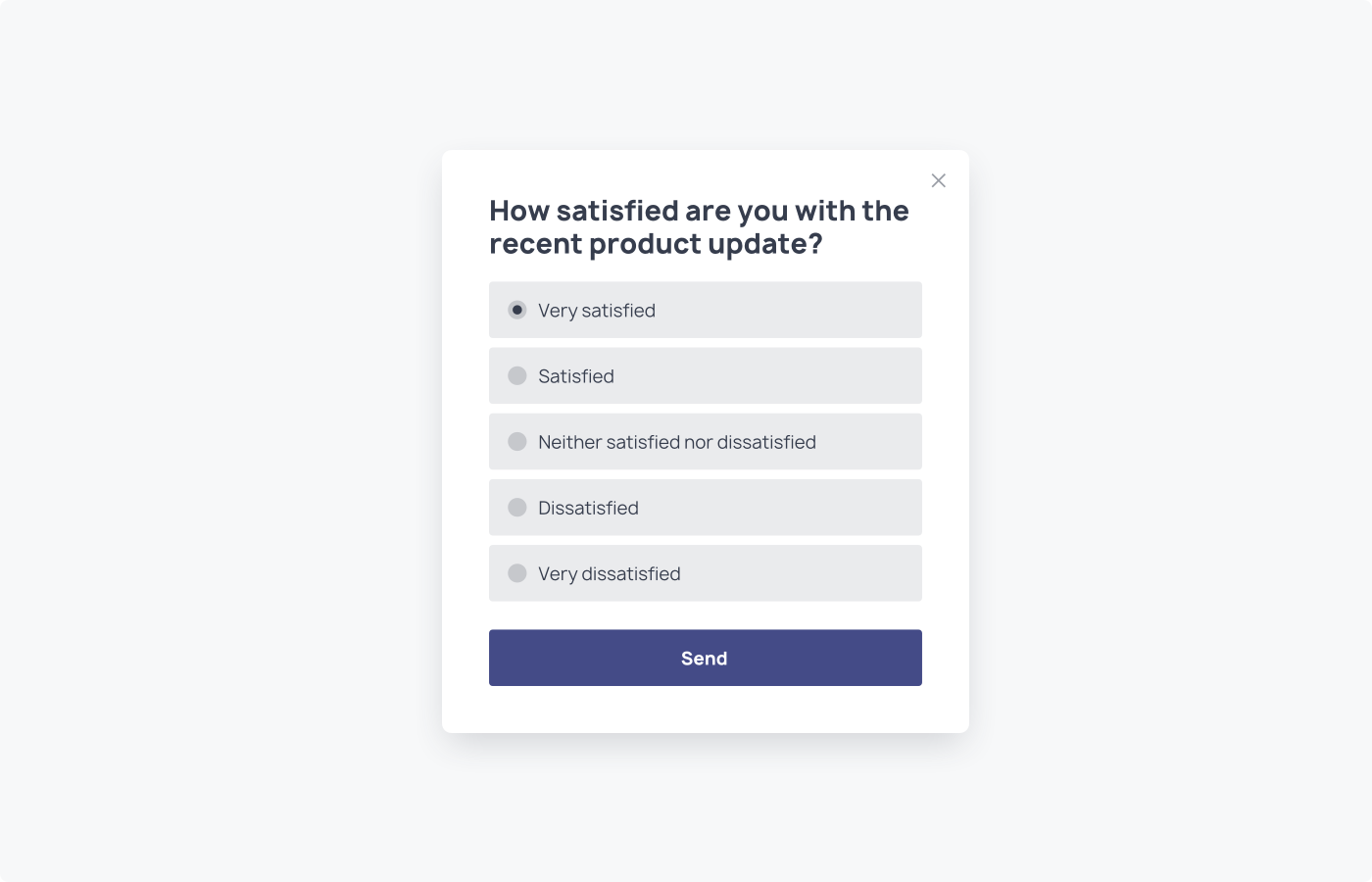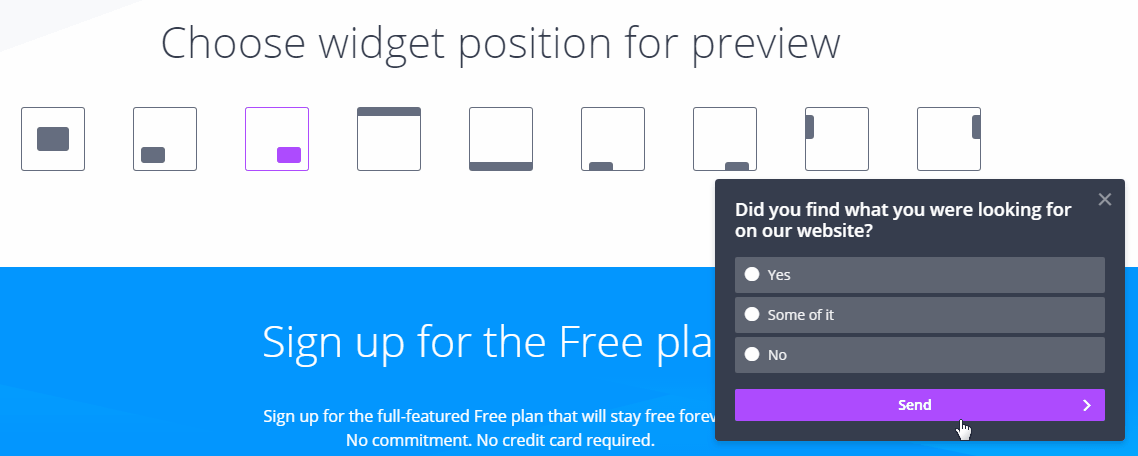 2. surveyslam

surveyslam is a smart and multi- purpose plugin that can be used to add visually interactive elements like  polls, quizzes, surveys, story articles etc. to your website. The attributes of the plugin that makes it an exemplary survey plugin are;  that videos and images can be easily integrated either from the device in use or from online source to make the survey delectable.
surveyslam  allows selection of both single and multiple questions or the users can add their own answers. A highly supportive plugin in terms of integration of open ended questions of different types, display of informative cards inside the survey and CTA at the end of the survey .
You can easily collect lead and show social proof .
Pricing  –   $97

Premium
Developer
SurveySlam; using smartlinks with conditional logic emails
3. Opinion Stage

Poll, Survey, Quiz,, Slideshow, Form and Article plugin helps the users to add the above mentioned visual interactive content elements on the website easily. This leads to more traffic and more generation of leads. This plugin helps to manage all the interactive content from a single dashboard.
Contents can be created easily and quickly through Opinion Stage. Contents can be either made from scratch or there are many pre-made content templates as well. New traffic can be driven from social share using this plugin.
Total number of user  – 20,000+ 
Pricing –   Basic Plan – $0/mo, Starter Plan – $19 /mo, Small Business – $65/mo, Performance Plan – $199/mo

Free
Premium
Screenshot

4. Modal Survey
Modal Survey – WordPress Poll, Survey & Quiz Plugin , which provides everything from customer satisfaction survey to employee surveys, helps to create surveys from the user. Every text on the survey can be customized from from the text blocks to the submit buttons. Unlimited result pages can be there with each survey or quiz which can be easily customized with the text. Based on the user score, many result pages can be shown. There can be different types of questions such as true and false, multiple choice, drop down, fill in the blanks, multiple response, captcha and number.
Total number of user  –  3,600+ 
Pricing – Regular License – $35, Extended License – $375

Premium
5. YITH WooCommerce Surveys

YITH WooCommerce Surveys Plugins is really top survey plugins for eCommerce website . With the help of this plugin you can easily add survey forms below the products or inside the checkout page to know more about their experience . You can also collect the information how they got to know about your website , how was their experience on your website etc etc .
If you will choose the premium of WooCommerce survey plugin then you will get lots of option .
Total number of user  – 200+ 
Pricing –   Single Site – € 49,99 , 6 sites –  € 89,99, 30 Sites –   € 129,99

Free
Premium
6. WPForms Survey Addon

Interactive polls and survey forms can be added to the WordPress website through WPForms Survey Addon plugin. In order to help the users make data-driven decisions, there is best in class reporting. It has a drag and drop builder and smart survey fields. This helps to create any WPForm form into survey form.
The survey's questions can be personalized based on the visitor's previous answers through powerful conditional logic feature. A beautiful report with the visualization can be built with real time insights feature.
Total number of user  – 3,000+ 
Pricing  –   Basic Plan – $39.50, Plus Plan – $99.50, Pro Plan – $199.50, Elite Plan – $299.50
Free
Premium
WPForms Overview - Best WordPress Contact Form Plugin
Conclusion – Still confused which is top Survey Plugins For WordPress ? Don't confused my friend . If you are looking for best option in survey plugin then i will recommend you Getsitecontrol that has more feature than any other plugins . But mostly But if you it for eCommerce website then i will only recommend you to use YITH Plugin