7
Best Open Source And Free Helpdesk Ticketing System 2023
Helpdesk Ticketing System can help you easily manage customers support tickets and queries in one place. these open-source Help Desk systems are self-hosted which means no 3rdparty and can see your customer support resolution details and your privacy is maintained. You can hire paid agents to solve tickets or you can hire your own team.
Table Of Content
1. UVdesk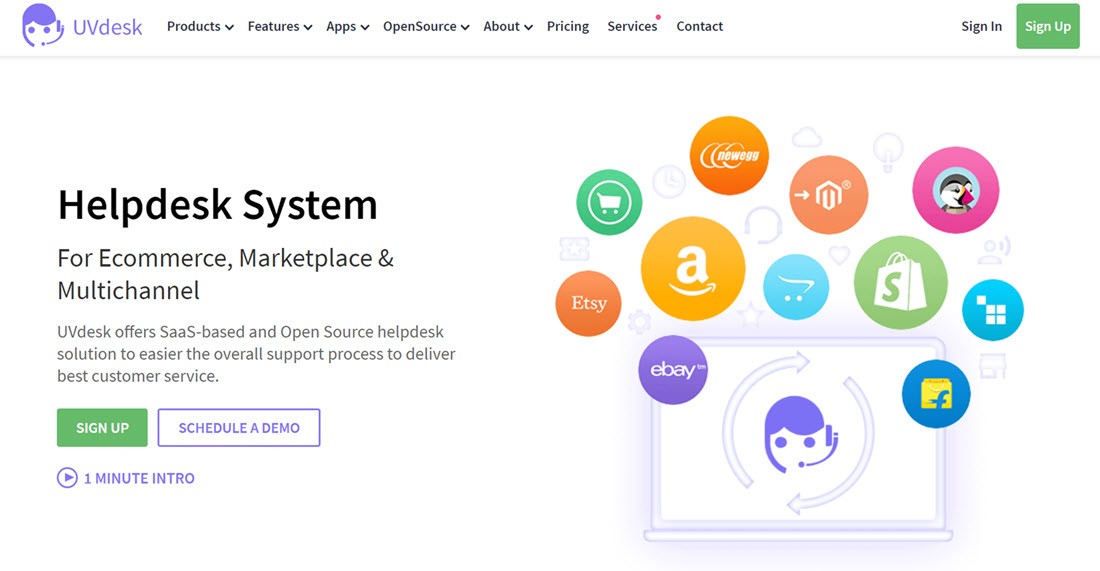 UVdesk is an enhanced open-source helpdesk solution, i.e., oriented with SaaS. Let you reach a broad audience by providing top-class service for customer interaction. This fantastic and simple tool is well-suited everywhere, whether in a marketplace, e-commerce, or multi-channel. Easily adapt and diversify the PHP Helpdesk System. Integrated with CMS Extension, you can directly access this tool from any CMS platform at zero cost.
For assured customer support, people from different regions prefer UVdesk. Although it delivers excellent customer support, you won't require much effort. Contain multiple e-commerce channels that can access customer details instantly. Fetch real-time order detail that exists online through various e-commerce apps. UVdesk is organized well, with the efficient tools required for a better customer helpdesk experience. Assists in file viewer apps, task management, related articles, and more.
How is UVdesk and efficient Helpdesk Supporting System?
Generate tickets instantly and automatically while letting you define rules for different channels.
Enable Customization of the look and feel of the help desk system that matches the standard.
It is integrated well with social media and a knowledge base.
Let you control a variety of email service providers just from one place.
Design and customize the website upfront accessories, including a Contact form, Feedback form, etc.
Price – Pro – $11/Month (1 agent),  Enterprise – $36/Month (2 agent)
Screenshot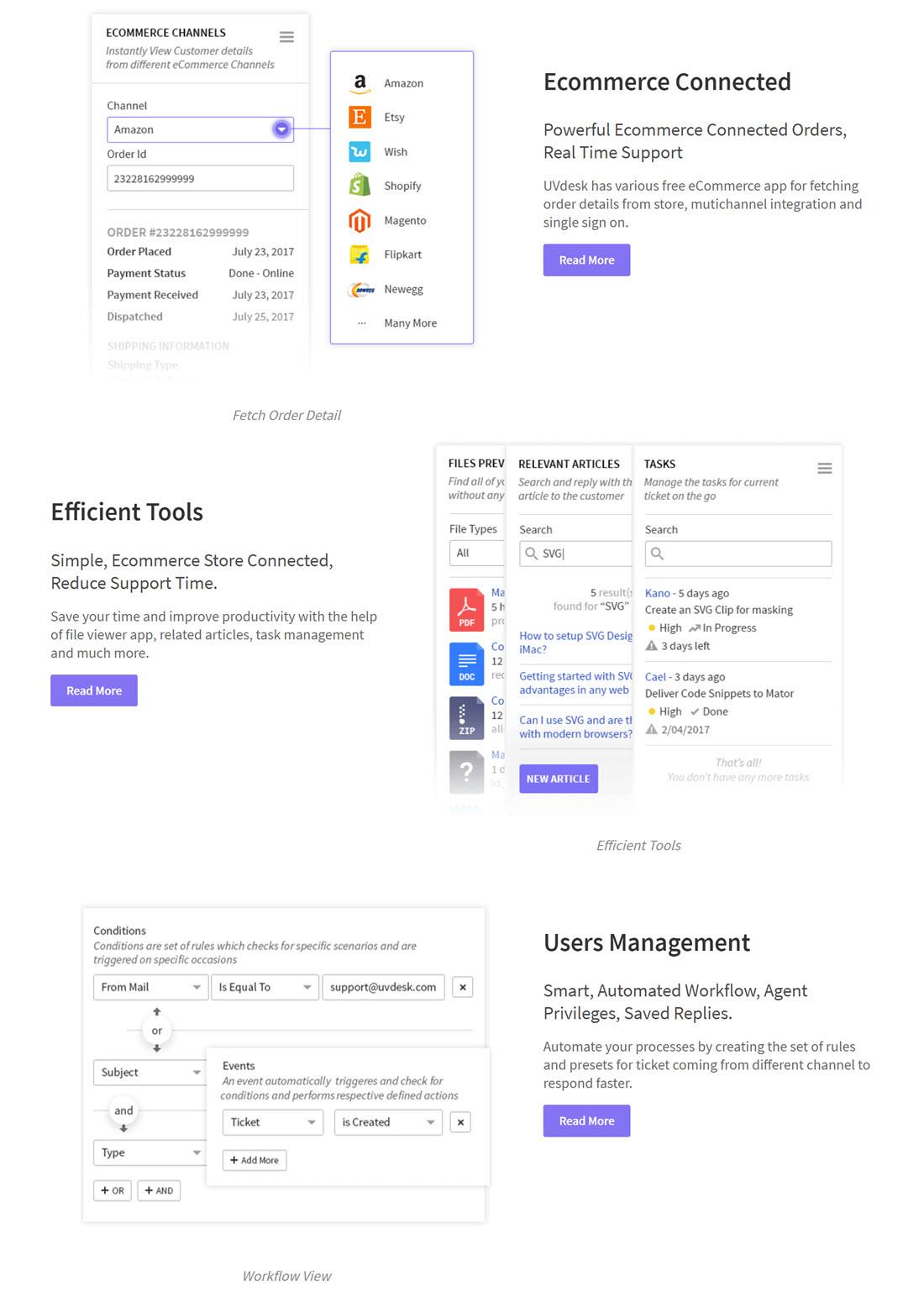 2. osTicket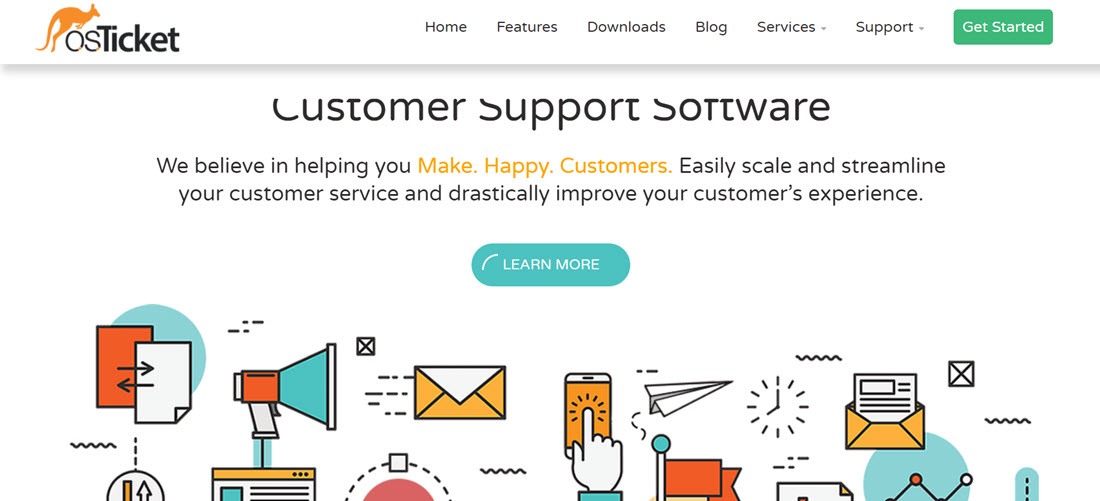 osTicket is a full-fledged customer support software at zero cost that lets you establish a user-friendly Open-Source Helpdesk Ticketing System. Make your business more engaging while providing the best tools that assist the customer support team. Ease installing and configuring that takes only a few seconds, and start selecting features you need. Let you configure multiple topics and services of help desks easily. Create customized tickets that match your business's standard and advanced filter alternatives. With the assistance of osTicket, you can connect your customer who inquires via web forms, email, and API. Satisfy your customer with the modern tools and essential features you found here.
Core Features –
Establish an automated and trending Open-Source Helpdesk Ticketing System.
Create and enable the transfer of tickets in different departments accordingly.
Customize the support form and its fields according to your necessity.
An extensively designed dashboard is available to prepare help desk analysis reports and keep you updated.
An effective Ticketing Filtering alternative filters out appropriate tickets and assures their reachability to the relevant departments.
Define your business hour and let everything be automated with our service level agreements.
Price – Cloud-hosted – Starting At $9/agent/month
Screenshot

3. Suite CRM

SuiteCRM is the most efficient Open-Source Helpdesk Ticket System and comes up with many fantastic accessibility and features. Moreover, you get everything you require to establish a multi-dimensional CRM solution at an affordable cost. Once you enroll, then you won't get surprised by any hidden charges. Super flexibility over Customization of the appearance of your Helpdesk System accordingly. Allow your customer to enjoy and get whatever they are looking for on your website with a reliable customer support system. SuiteCRM is well-integrated with essential tools that let your customer support team deliver quick responses. And, if you respond quickly to your customer's queries, it will increase your conversion rate consequently.
Core Features –
A comprehensive open-source and complete package of CRM solutions.
Easy Customization, robust integration, and open Rest API assist your business credentials to the core.
Increase sales with various lead management tools that trace leads manage opportunities, and deliver personalized quotes in less time.
Automate segmentation let you engage customers with relevant marketing content and analyze reports thoroughly.
The intuitive dashboard design tracks your customers' insights and responds promptly.
Enhance customer experience and let your customer support team tackle every customer with intelligent and professional resources.
Price – Essential – $99/annually (1 Site),  Growth – $199/annually (Unlimited Site)
Screenshot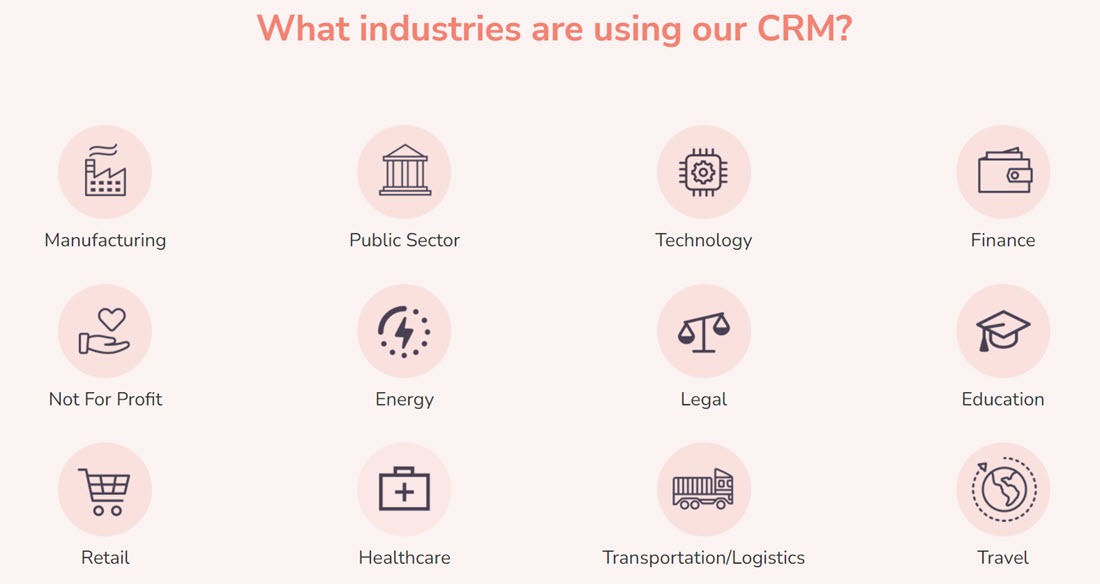 4. Faveo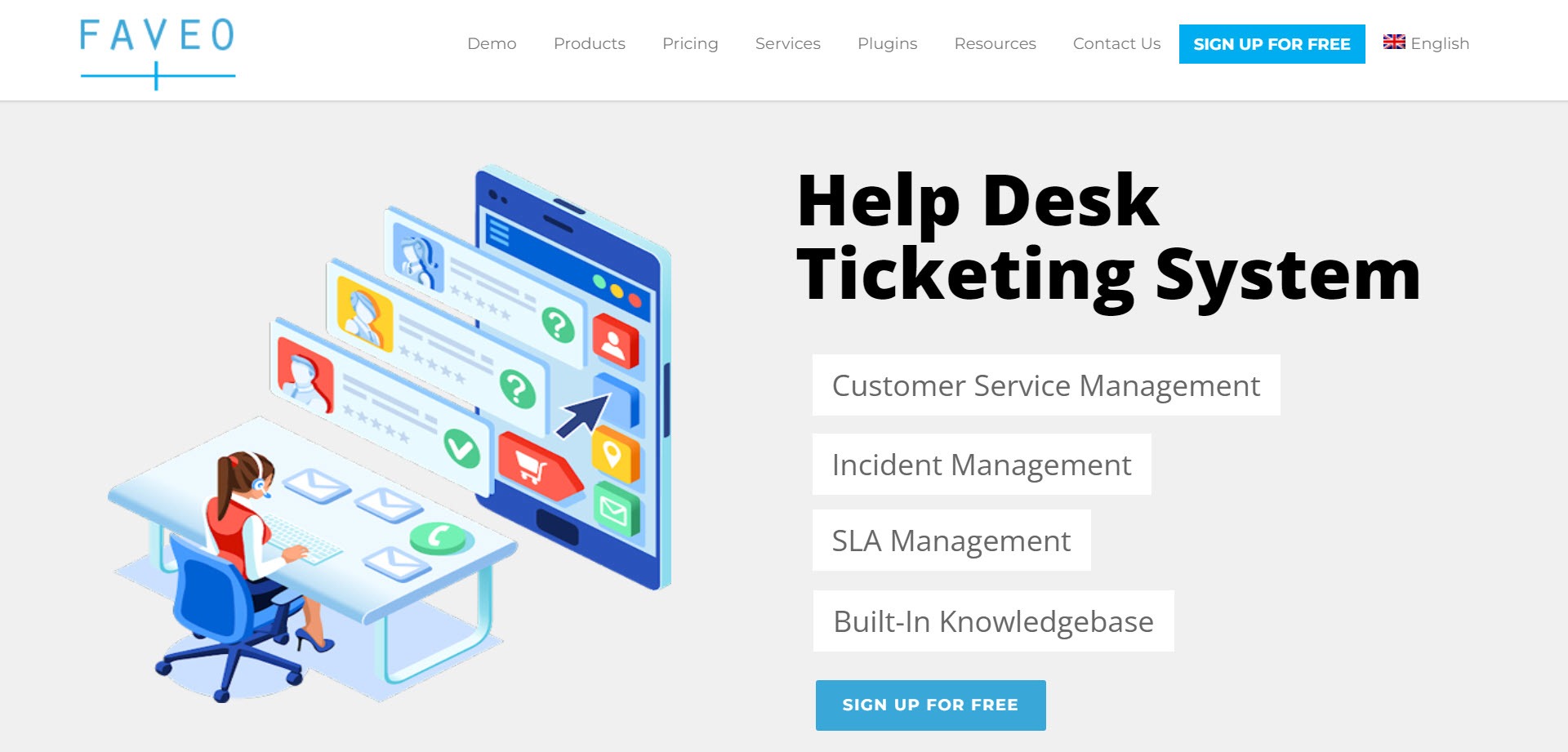 Faveo Helpdesk – A robust yet straightforward Open-Source Helpdesk Ticketing System, i.e., easy to install and flexible Customization. Well-suited for different businesses, including enterprises, SMEs, and start-ups. Provides cost-effective open-source software that enhances your customer support services in no time. Moreover, it offers an extinguishing knowledge base for customers and team members. Faveo Helpdesk seamlessly integrates email and agent accessibility without any limitations. Engage more audience and improve conversion with an automated helpdesk ticketing system. With this helpful Helpdesk Ticketing System, you can manage multiple actions such as customer service, incident, SLA, and knowledgebase. Although, it will assist your customer support team in satisfying their customer efficiently in less time and effort. Customize the look and feel of the entire Helpdesk according to the brand and make it more attractive.
Essential Features –
Create and manage a help desk ticketing system for better customer interaction.
It contains efficient tools that enable the customer support team to connect to customers and solve queries quickly.
It is integrated with social media platforms such as WhatsApp, Twitter, and Facebook.
It is connected with email addresses.
Intuitive dashboard for recording ticketing system and managing shortly.
Price – HelpDssk Recurring Startup at – $47/Month, ServiceDesk Recurring Startup at – $77/Month
Screenshot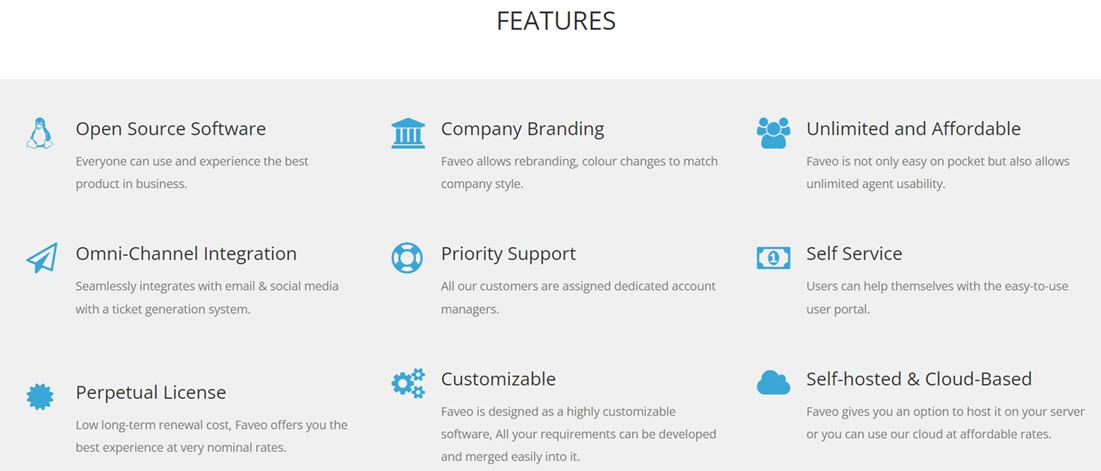 5. Liberum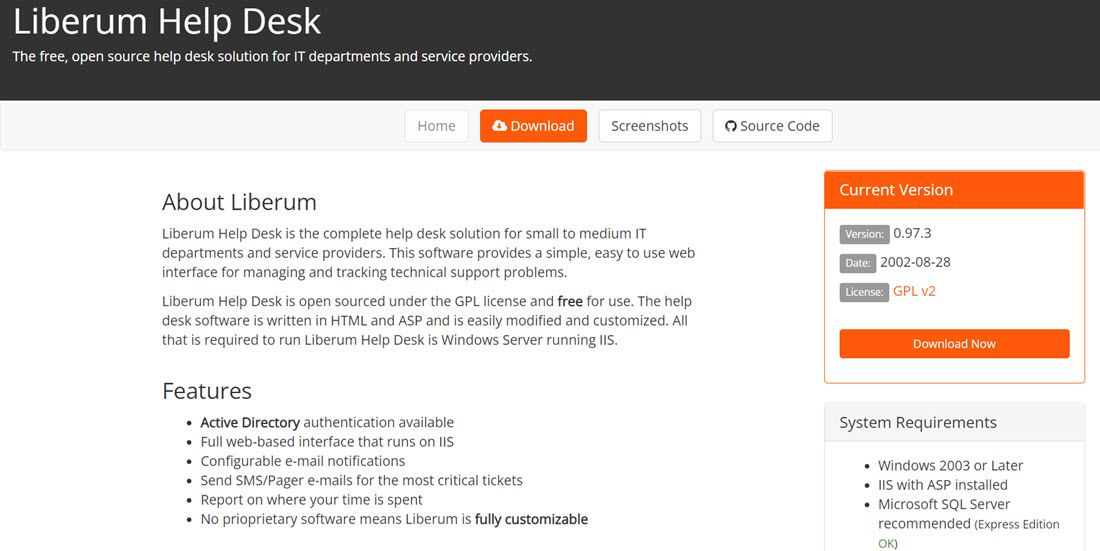 The liberum help desk provides an easy and simple interface for tracking and managing all problems related to the web interface. This plugin provides complete help desk solutions to the IT department and small &medium service providers. It is easy to operate and free-to-use the plugin sourced under a GPL license. The software can be easily modified because it is written under HTML, and ASP A window server that runs IIS is the only thing required to run this help desk software.
A helpdesk helps generate tickets for queries, and it should categorize tickets to respond better to customers. A suitable help desk should support multiple channels and social media, and Liberum's help desk provider has all the features mentioned above.
With liberum, you can build triggers for better workflow. Canned responses can be made for similar questions, and support can also be provided for chargeable services. You get complete control of your data, and no one from outside can access it. All the essential features for a good help desk are available, without any limits on the number of agents. You can customize the appearance of the help desk system based on your website. In case of any technical issue with integration, expert assistance can be easily provided to you.
Price – Free
Screenshot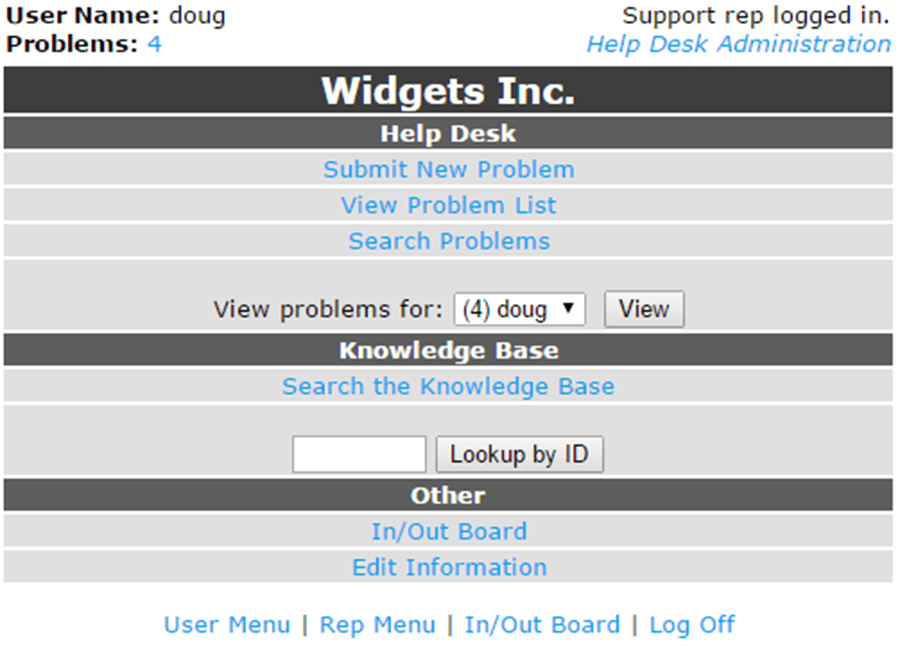 6. FreeScout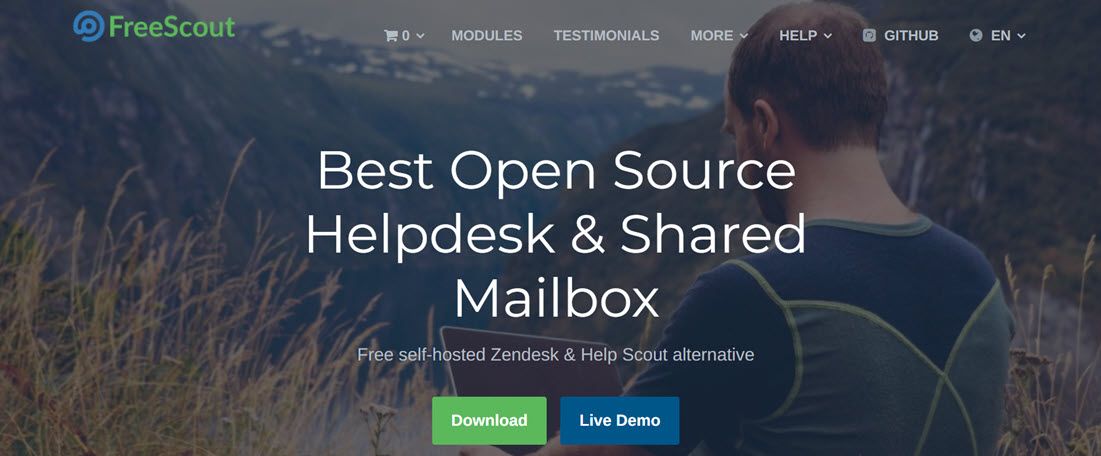 FreeScout is an affordable help desk solution for those who can't afford HelpScout or Zendesk. You need to self-host this Helped, and its's perfect for providing professional support to customers. It's open-source software that can be easily deployed, hosted, and shared.
It is mobile-friendly, multilingual, and has seamless email integration. You get unlimited support agents, mailboxes, and tickets with a free scout. Conversations can be started, and auto replies can be sent. You can save responses to the standard answers to make work easier. Numerous options, like merging discussions, forwarding them, or replying to multiple recipients, can be done at once. You can also cause internal notes and telephonic conversations here. You can create custom folders and fields for customers, specific white-label chats, and live chats with customers. Integration option with a Facebook, telegram, WhatsApp, easy digital download, etc., is provided with this help desk software. You also get rocket chat and telegram notifications. A spam filter is also offered to help with all nuisance.
The features and interface offered by free scout are excellent. The push notification and mailbox options are very responsive. It is not overloaded with many features but is seamless and well-curated.
Price – Free
Screenshot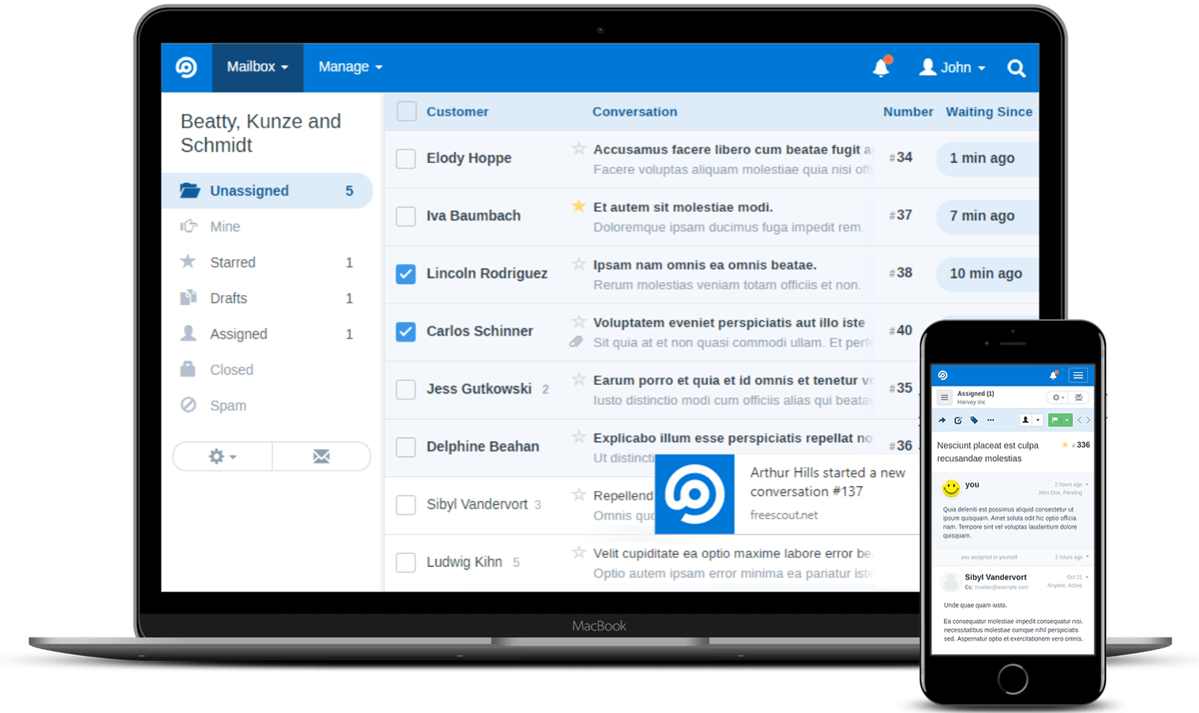 7. Zammad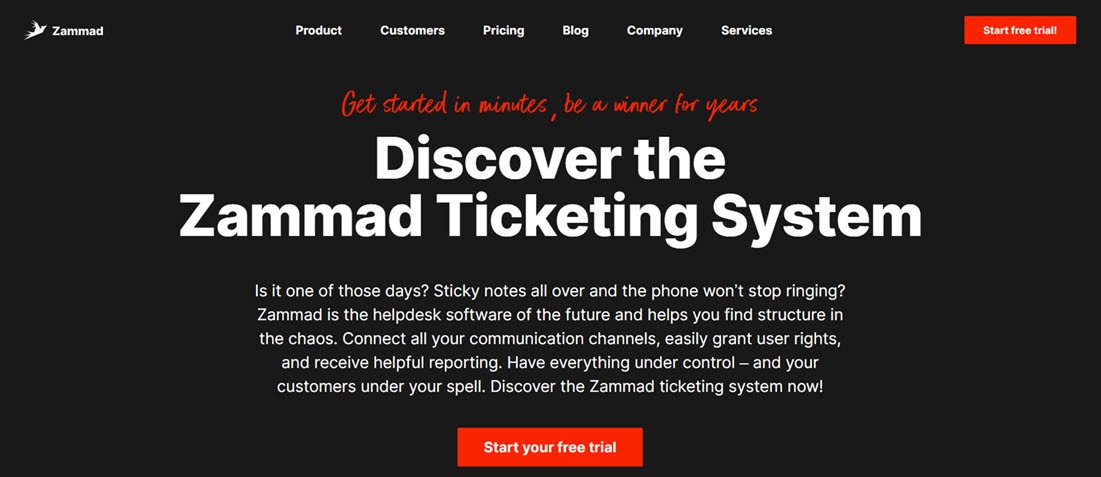 Zammad helps a helpdesk software, which helps to keep all your customers together. It connects you to the communication channel, does helpful reporting, and quickly grants users rights. You will find a structure in your chaotic work experience that will make your work easier.
It offers you unlimited possibilities and features. It is easy, quick, and intuitive. Many companies have opted for this software since it launched in 2016, and all customers enjoy the user experience.
It keeps all the agents and customers on notice so no one can be left out. The knowledge-based of this plugin is vast. Multiple languages are available to choose from as per your need, and real-time information on all your channels and operation is available. This plugin can also create individual fields and specify them based on their dates. Organizing tickets is very convenient here.
The administrator has the right to create individual ownership specifically for teams based on name, number, and columns. It makes work easier. To make conversation quicker and easier, an intelligent chat feature is available, which can be handled by the support team. Handling queries through this is much easier than conventional email.
Price – Starter – €5/Agent/Month,  Professional – €15/Agent/Month,  Plus – €24/Agent/Month
Screenshot