Unbounce Conversion Benchmark Report 2023 | Best Landing Pages builder
Unbounce Conversion Benchmark Report uses artificial intelligence (AI) to help you analyze conversion rates across the globe. Their recent report released that they analyze more than 44 thousand Unbounce-built landing pages and over 33 million conversions. Thus, it makes optimization simpler and helps you create the highest converting pages. In this report, organizations from 16 different industries can review their performance against the best practices in their respective industries.

It includes industries such as eCommerce, Education, SaaS, Business services, finance & insurance, agencies, and so on. What's make it even more interesting are the color-coded charts and multiple variants of graphs that present the data trends of your industry.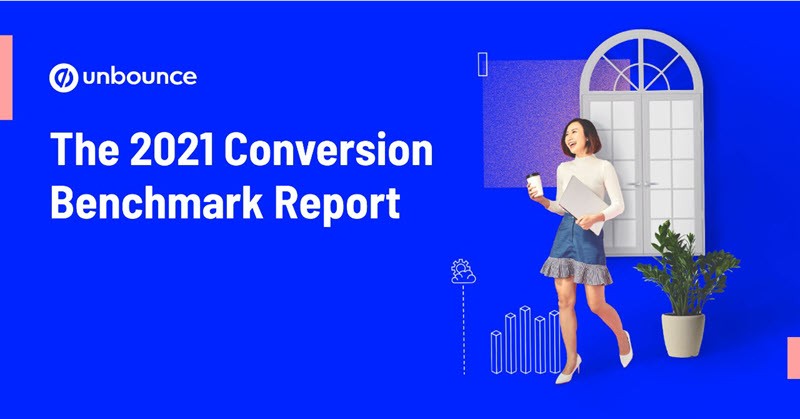 Further, they are using the median conversion rates as a measure of central tendency instead of the mean. This is to reduce the impact of outliers on the final benchmark and provide you with a realistic picture.
Table Of Content
1. What Are Benchmark Reports And Why Do They Matter?
Unbounce, the best Landing Pages builder, is a marketing software platform that expertise in creating landing pages and good conversion rate optimization tools. Benchmark reports provide you with a comprehensive analysis of your performance against the industry standards. It helps you identify internal areas for improvement so that you can be on par with the industry standards. Using Benchmark reports, you can compare your conversion rates with those of others in the market, so that you can improve and keep up with the market norms.
Benchmarking can help your business in the following ways.
1. It helps you identify the areas of improvement so that you can bridge the gap between your performance and the industry standards.
2. Benchmarks provide you with the "Why". It implies that when you and your team strive to match the industry standards, you are setting a culture of continuous improvement in your organization.
3. Unbounce Conversion Benchmark Report, paired with machine learning, provides you with actionable insights and helps you make smart changes.
4. They provide you with the best practices in the industry so that you don't have to practice traffic testing unproven optimizations. You will save a lot of your valuable time.
2. Conversions Intelligence Insights
Artificial intelligence standalone is not enough. Conversion Intelligence emphasizes pairing your marketing know-how and intuitions with data-validated insights, to build variants and yield good conversion rates. Unbounce's AI-powered tools like Smart Traffic automatically optimizes your page, saves a lot of time, boost conversion rates, and sky-rocket revenue and ROI. Smart Traffic uses machine learning to automatically determine which variant is right for which visitors.
3. Key Takeaways From The Report
1. Which Channels bring you the highest converting visitors?
The reports help you identify which channel delivers the best to your industry so that you can ensure that you are investing your time and money in the right place. It guides you on whether to spend more time crafting social media advertisements, writing engaging emails, or investing in paid search.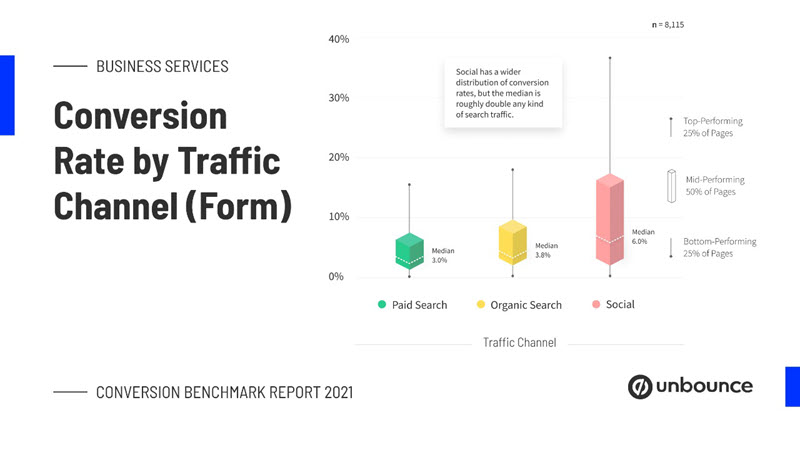 2. What language resonates with your visitors?
The report also helps you analyze whether the language used on your landing pages is attracting the visitors or scaring them away. Believe it or not, the sentiments and emotions crafted in your copy can hugely affect your conversion rates.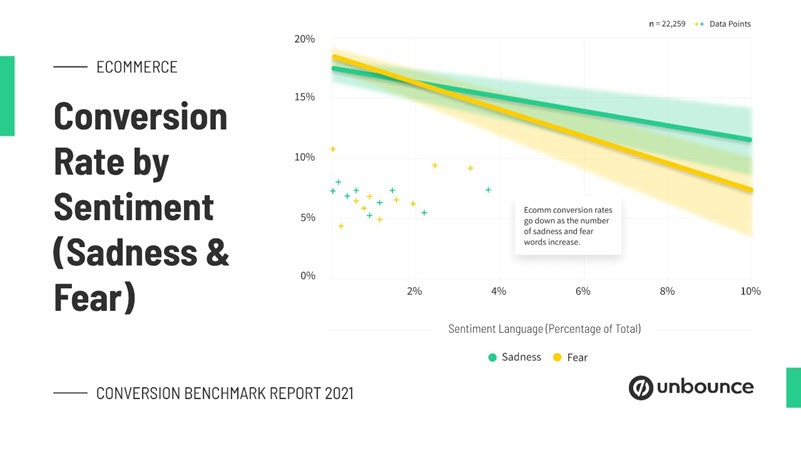 Machine learning analysis enables them to look at copies from 34 thousand pages and assigns a Flesch reading score ease to each of them. The score is based on the average number of syllables per word and words per sentence. Optimizing the readability of your landing pages is a key to win conversions in several industries.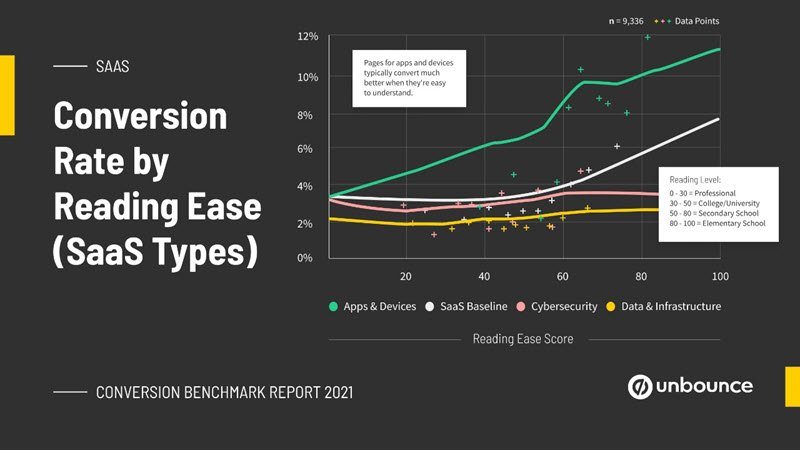 3. What considerations matter while constructing a landing page?
There are several considerations that matter while creating a landing page. For instance, in some industries, a click-through page outperforms the one that asks visitors to fill out the form. While in some industries, such as the finance and insurance industry, landing pages with a two-field form converts the best.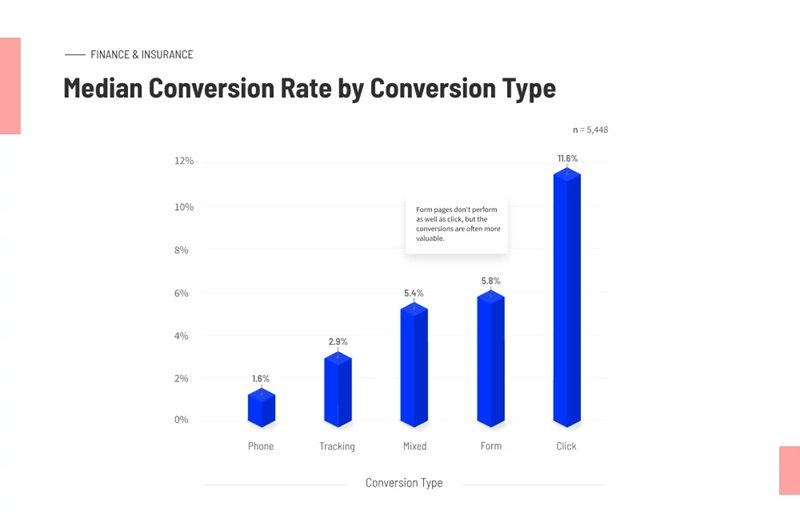 4. Conclusion
You can't deny the fact that  Data is the most lethal weapon of online marketers. Unbounce's 2021 conversion benchmark report provides you with all the data-powered insights that you need to optimize your page and boost your conversions.
So, what are you waiting for? Get your own copy of Unbounce's 2021 conversion benchmark report today and boost your conversion rates.
We would love to hear from you. If you have any feedback, do leave them in the comments down below.