DesignEvo Review Free Online Logo Maker With Tutorial
DesignEvo is a Free online logo maker tool That will help you to create a logo in minutes. That's why we planned to write DesignEvo Review and its really worth it for all people who want to start their website.  Whenever we see an iPhone, what's the first thing we notice? Yes, it's an eye-catching logo. Are you in search of a logo maker that makes your logo design easy yet unique? Well, then, DesignEvo is all you need. This tool is worth it for entrepreneurs, Freelancers, and Website designers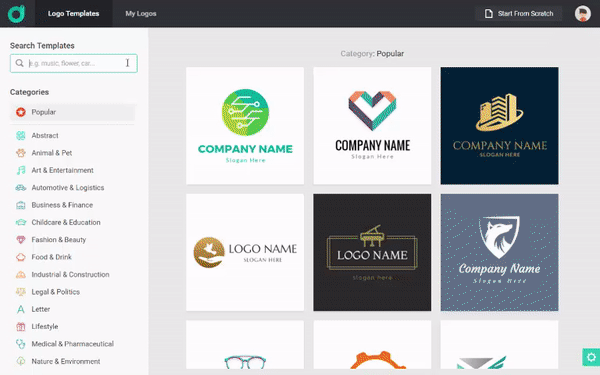 This free online logo maker tool is developed by the most famous design and development tool creator Pearl Mountain Limited. They have developed many designing tools like Designcap and Flexclip. They provide users with professional logo designs. Also, it ensures a smooth and convenient experience for beginners. With the help of this free online logo maker, a unique logo can be created in just a few minutes as it provides an endless number of templates. Moreover, it is available in English, French, Japanese, German, Chinese, and Portuguese.
You might also be interested in Make a Blog website,  News And Magazine WordPress Themes, and Free Email Marketing Services
Feature Of Designevo 
Now, in our DesignEvo Review, the main question arises here, whether it acts as a good logo editor or not. The answer to this question would be a perfect yes. Let me explain it to you.
It provides us with different kinds of icons, attractive templates, neverending fonts and shapes, and much more.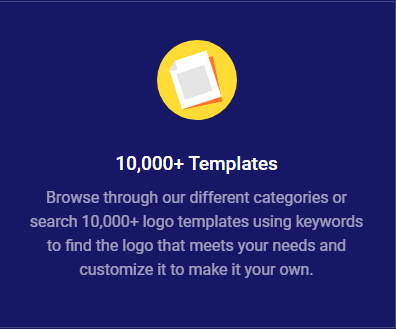 If you are a beginner and have no clue to design a logo from scratch, you can choose the option of pre-design logo templates. You can find any category of template, be it, sports, gaming, nature, technology, and much more. It helps you to smoothen and simplify your design process. Moreover, there is a search box on the front page of DesignEvo which allows you to search a needed category with which you can easily select your preferred template. All you need is to type your company name and the slogan, and a number of templates would be presented before you.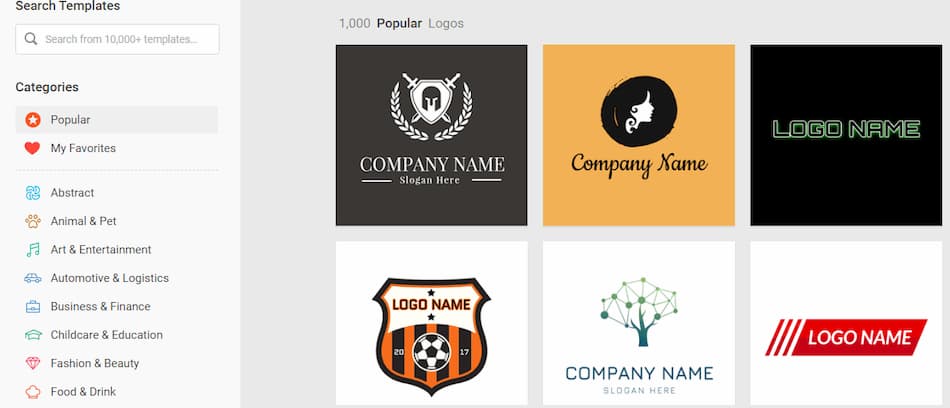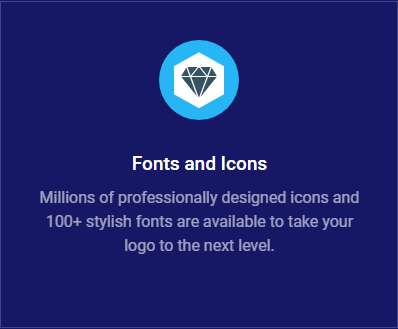 Once you are done with choosing the desired template, you can customize it with a number of unique icons that are available but if you want to create your own logo, you can simply start from a professionally designed vector icon. There's also a search box available where you can enter a keyword and an endless number of related icons will appear on the screen in seconds. All you need to do is select and decide which one to use. That's easy, right? To make it even convenient, there's a feature that can keep the keywords that you have searched, in order to remind you what you tried to find last time.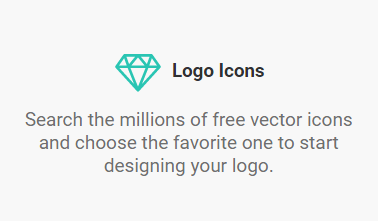 In order to enhance your logo, They provide numerous Logo Icons to work with. The gives excellent quality, as all the icons are vector graphics. All you need to be cautious about is that you don't add too many elements to it, as it would degrade your logo. There are two types of fonts, classic fonts, and art fonts. These help in expressing your slogan in the best way possible.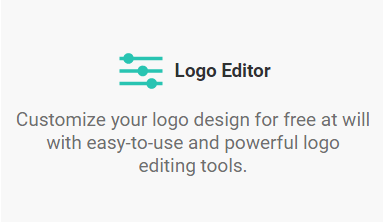 It also provides you with editing tools, through which you can edit the templates, graphics, background, layout, color, and so on. Moreover, it has a drag and drop interface, therefore, everything will be done easily.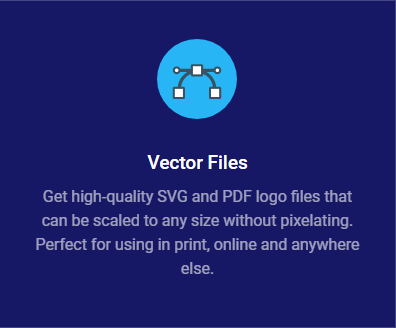 The vector files facilitate you with PDF logo files and also SVG files, that are of excellent and superior quality. It plays a major role by conveniently zooming in or out the size of your logo without blurring it. Moreover, it can be useful for you when you want your logo to be printed.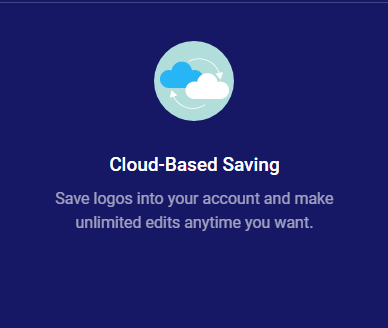 Cloud Saving is one of the best features of DesignEvo. With the help of this feature, you can smoothly save your logo even online. It acts as a backup plan for your work as it can easily navigate your design and even saves your logo before you forget to save it. It provides you with an option of endless edits, meaning, you can edit your work a numberless time.
Supported Platform : 
One of the most useful things about this free logo designing tool is, that, it has desktop and mobile apps and web versions. So thankfully, you can skip the whole browser thing if you want.

They Support the Mac version of the logo maker to design your custom logo. And Windows version is under process will be available for you in the coming days.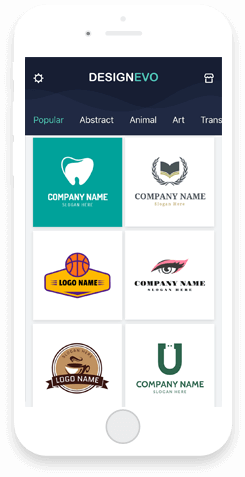 They support the mobile-friendly logo editor app which you can download it from the apple app store and google play store
Before I finish our DesignEvo Review let's have their step by step tutorial.
How to make a professional logo in simple steps :
STEP 1: Sign up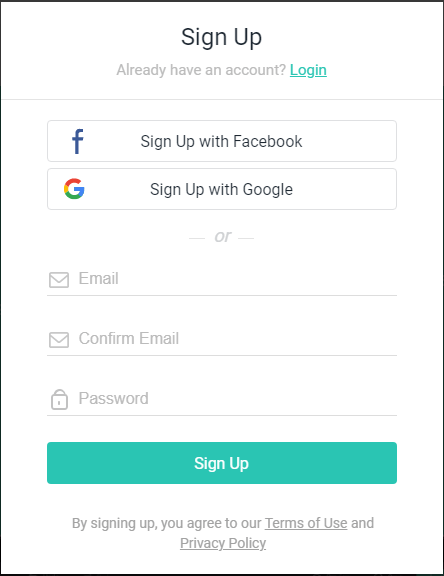 You don't need to register if you are using the free plan, but if you are making use of the basic or plus plan, you need to register first. All you need to do is visit the DesignEvo homepage and click on the sign-up button which is in the upper right corner.
STEP 2: Select a template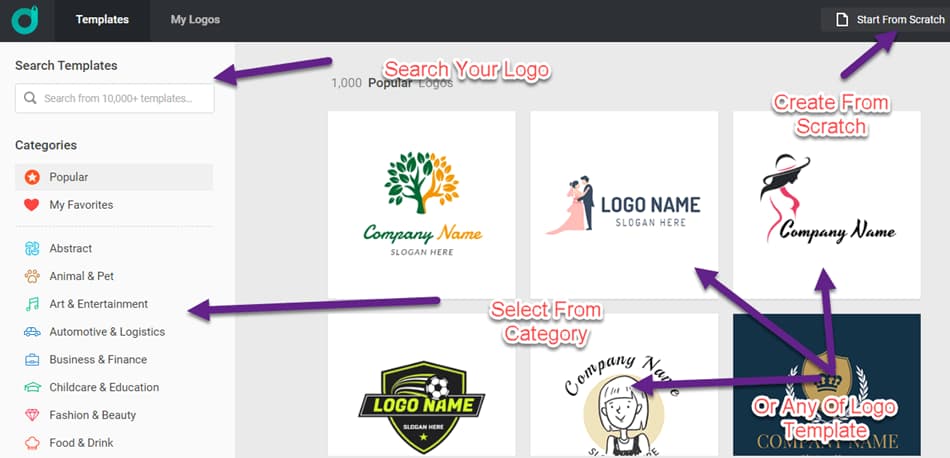 Now, you'll find a ' make a logo ' button, which, when you'll click will provide you with an endless number of templates to choose from. And the best part is, that they are divided into categories. For example, if you want something related to fashion, you'll easily find it there. All you need to do is fill in your brand's and slogan.

STEP 3: Include icons
There are a number of eye-catching icons present on the website, you can just click on the icon option which is on the left side.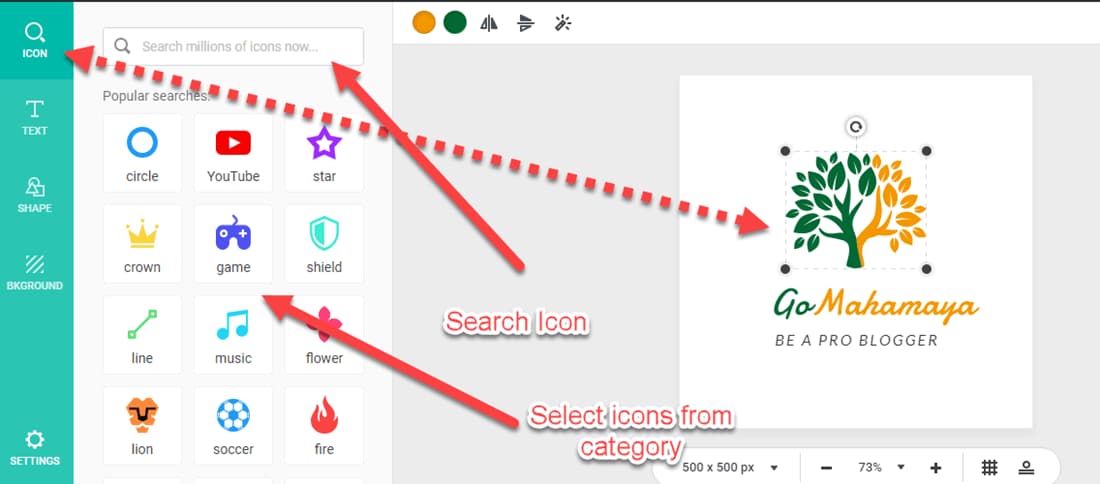 STEP 4: Add shapes
With the help of this option, you can make your logo all the more attractive and presentable. 
STEP 5: Work on the transparent background

Now, This tool offers you with option to make your logo simple yet elegant. It provides many colors. So you can change your background color or you can keep it transparent, as you wish.
STEP 6: Preview your logo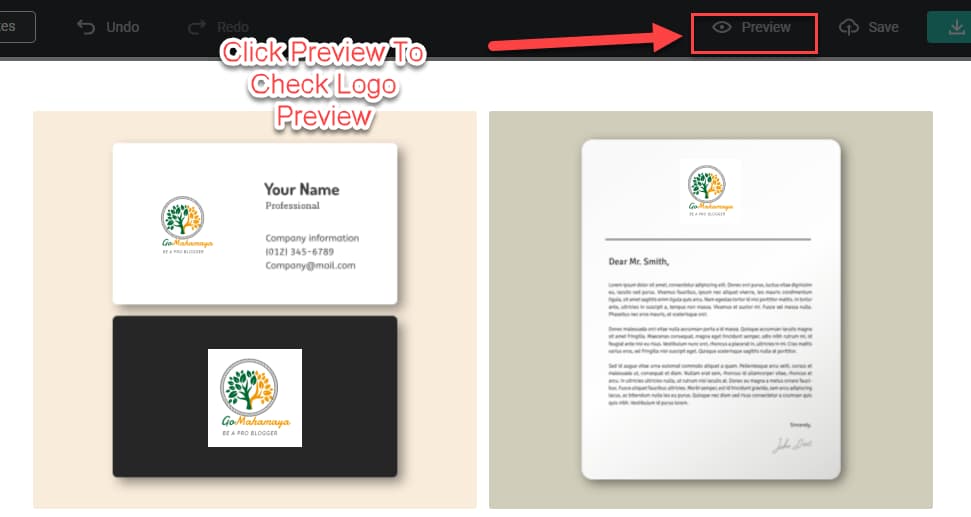 Now, that you are done with designing your logo, you can preview it. This helps you to visualize your logo on a pen, book, etc. before finalizing it. And if you are not sure with your logo you can change it anyway.
STEP 7: Download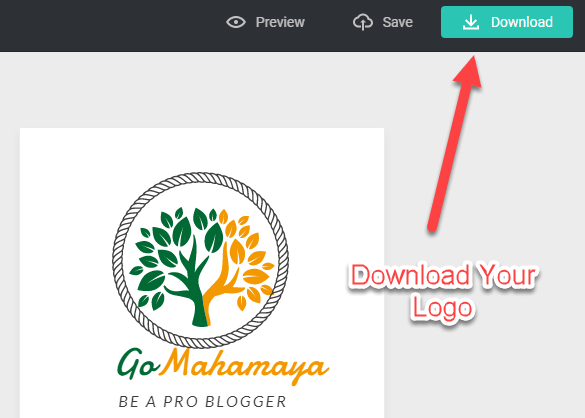 Now that you have to preview your logo and are sure to finalize it, you just need to click on the download button which is placed just next to the preview button. 
Pricing 
Now, once you click on the download button, the details of the plans will emerge on the following screen. This is a significant part, as DesignEvo offers three plans: Free, Basic, and Plus plan. So let me tell you about these three plans.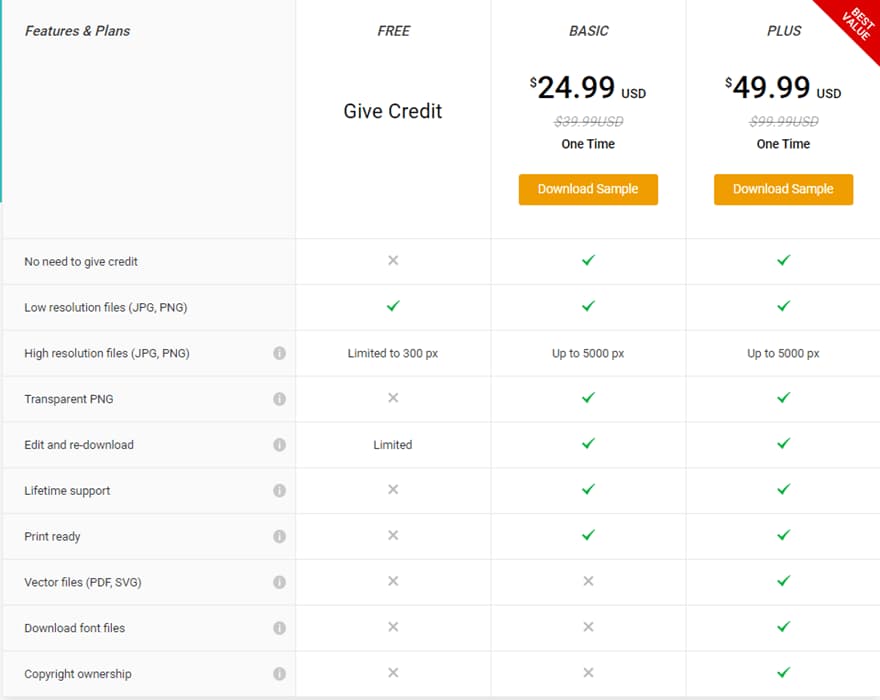 Free Plan: You can make use of this plan if you don't have enough money to buy any other plans. It's considerable and appreciable that they are providing you with a free plan, but then, it comes with a number of limitations as well. The first and foremost is, that you need to give credit to DesignEvo, which also means, there will be no copyright ownership. You can download your logo in 300×300 px, which implies low-resolution files. There is no support, no print-ready facility, and no availability of transparent PNG files. On top of that, there are no vector files, no font files available and even edit and redownload is limited. 
Basic Plan: $39.99USD One Time 
A basic plan is much better than a free plan because here, you can have a high-resolution logo file within a low budget. It has more advantages than the free one. It provides you with unlimited edit and redownloads, support, PNG transparent file, and a print-ready file facility. And the best part, there is no need to give credit, which acts as a cherry on the cake.
PLUS PLAN: $99.99USD One Time
This is the best plan available as it has no limitations. If you want the best logo and don't want to compromise with the quality, then this is the right plan for you.
Support 
Although the functioning of the website is quite easy and simple, still if you face any difficulty or confusion while working on your logo, DesignEvo guides you all the way, by providing you with a support section, where you can type out your inquiries, if you have any.
It comprises three parts: a brief tutorial section, an email contact section, and a FAQ section.
Tutorials & Tips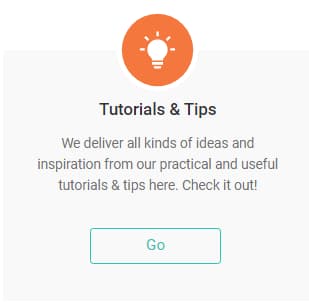 The tutorial section briefly gives you an idea of how the website works or operates. It's quite simple. First, you just have to click on the sign-up button when you visit the homepage of the website. And from there you can simply get started with the designing of your logo, where you will get the options of templates, icons, as mentioned above. And at the end, you get the option of previewing your logo before finalizing or downloading it. And you can do all this even without registration, crazy, right? But it's true only if you go for the free plan. If you opt for a basic or plus plan you will have to register first.
Suggestions Or Support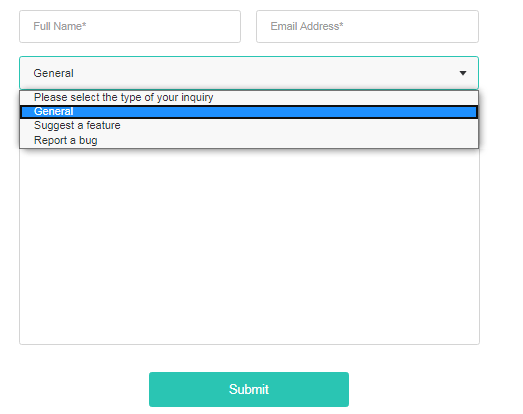 The email contact section is where you can just ask any doubts that you have regarding the functioning of the website. You can always add feedbacks and share your experience with the website. Moreover, if you have any complaints or you want the website to make any further improvements, you can just type it out there without any worries.
Frequently Asked Questions (FAQ)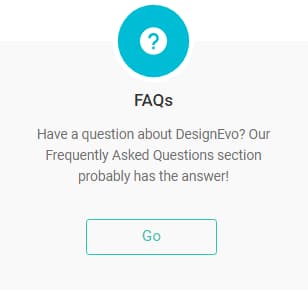 Lastly, the FAQ page is also for the same reason. But there, the questions are already typed out for your convenience. You just have to click on the required question that you need an answer to. The support team of DesignEvo performs quite a good job as the questions available are to the point, precise and instructive, so you would not have to go through the pain of thinking about how to present the question clearly. What a time-saver, right?
I hope you find our DesignEvo Review Worth Kindly please spare some minutes to share your feedback.