How To Create An Affiliate Program For Membership Site 
Adding an Affiliate Program to a membership site can boost your revenue and site traffic. Affiliate marketing is considered to best promotional program for eCommerce businesses.
So just to help we thought to write a tutorial on how you can easily create a partner program for your site partners and in exchange, you will pay them a commission. Affiliate commission rates and Commission levels based on their sales can be easily managed by Easy Affiliate- an affiliate marketing program Plugin by MemberPress.

Affiliate Marketing is a performance-based marketing program where the eCommerce business pays a certain percentage of commission to an affiliate marketer for promoting his product/services and driving sales. It should be noted that an online business that runs an affiliate program earns 3X revenue.
Affiliate Marketing Programs are highly recommended for a membership website, Course (LMS) Website, Subscriptions sites, or any website that sells its own products.
Start An Affiliate Program With Easy Affiliate!
Table Of Content
Easy Affiliate
Easy Affiliate is a one-stop shop for all affiliate marketers. It helps small and medium eCommerce owners set up referral marketing within no time.

Features
Affiliate Dashboard- It comes up with an affiliate dashboard where you can monitor your account activities such as assets, metrics, payments, and more. The dashboard is usually pre-designed but you can customize the theme and colors to match your brand's identity. You can also insert a logo or write a welcome message for your affiliates.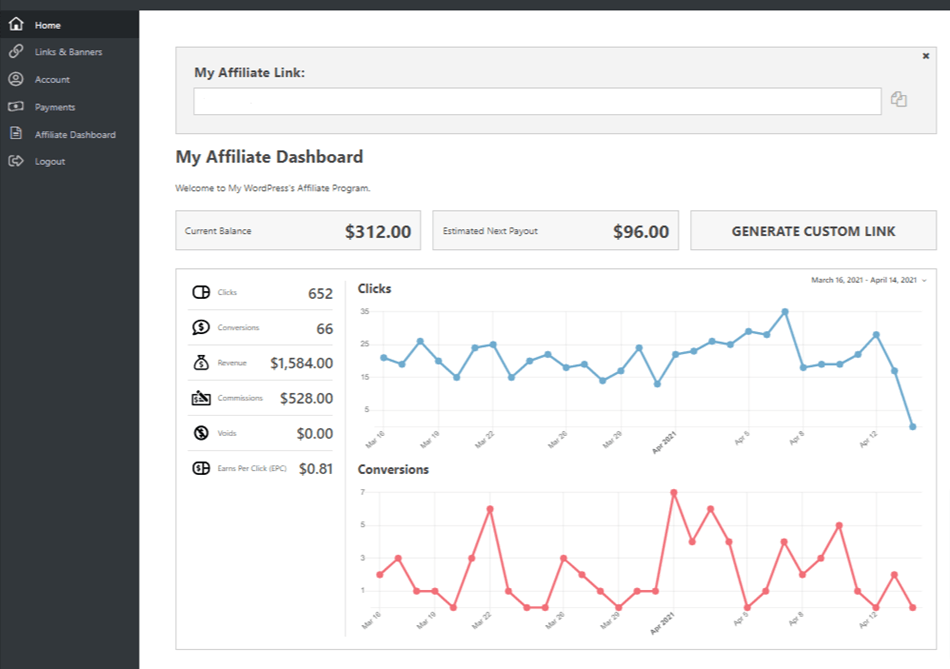 ECommerce Integrations- Easy Affiliate provides integrations with eCommerce, WooCommerce, PayPal, and more.
Easy Setup- Setting up Easy Affiliate is extremely easy. You don't require any special script to run your web server.
Admin- Easy Affiliate allows you to check your stats, overall transactions, incoming click, and more right in your WordPress admin.
Fraud Detection- The plugin detects and rejects any suspicious transaction before you make the payment. Thus, it prevents any fraudulent activity.
Email Marketing- It allows easy integration with email marketing service providers like ActiveCampaign, MailChimp, and ConvertKit, thus helping you stay connected to your affiliates.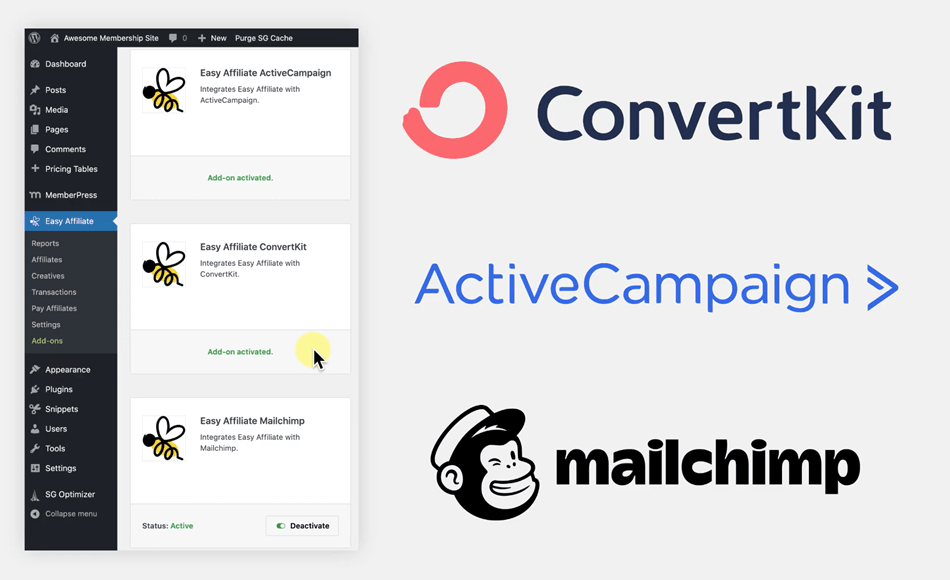 Support- Easy Affiliate provides top-notch customer support. They provide the user manual covering all the details that you may need. Also, the team is up for assistance in case you require it.
Security- It is one of the most secure WordPress plugins as it tracks and prevents any malicious activity on your affiliate marketing program.
Creative Management- The plugin allows you to create links and banners and send them to your affiliates.
Easy Integration – You can easily integrate with your existing eCommerce, Subscription, or membership site.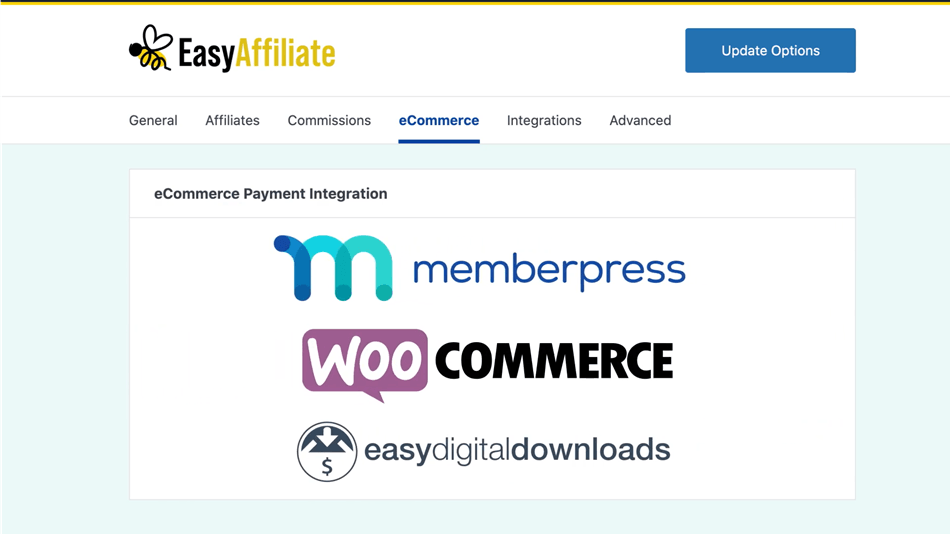 Affiliate Application Process- Using Easy Affiliate, you can ask your affiliates to fill the application form before they become affiliates. Thus, you can review and filter the applications according to your requirements.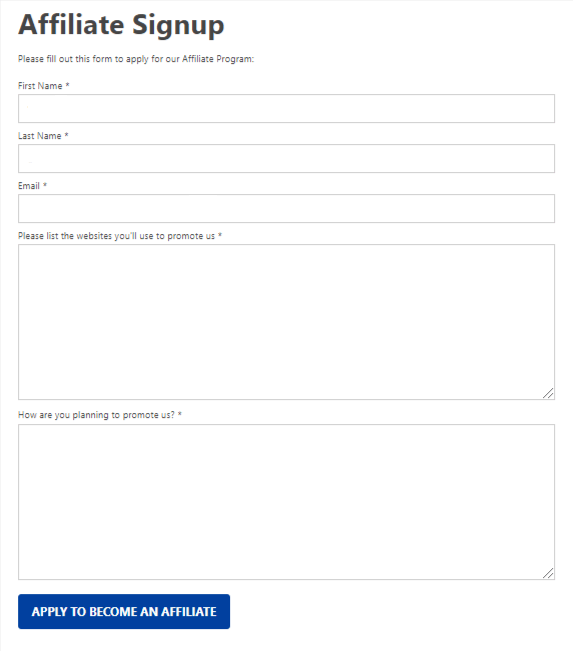 Commission Tracking- The plugin allows you to add overriding commission rates and multiple commission levels. You can also create your own custom commission structure. It also allows you to create multi-level marketing means you can your affiliate partner and also earn commission from another affiliates by referring him to your sites.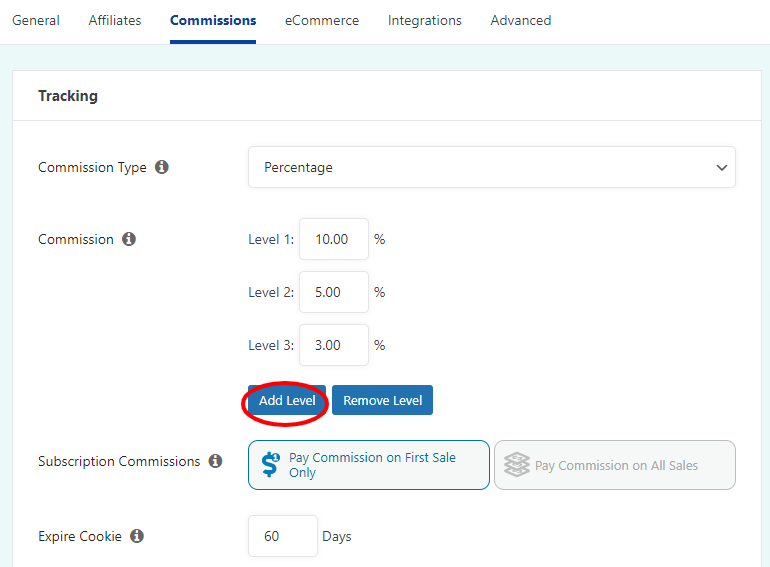 Why Easy Affiliate?
An affiliate marketing program not only enhances your brand awareness but also boosts your profits.
Improve Search Engine Rankings- Easy Affiliate helps you climb up the search engine rankings and show up on top search engine pages. It enhances your brand visibility across various search engine pages, such as social media platforms, blog posts, podcasts, and more.
Pocket Friendly- Easy Affiliate is a budget-friendly marketing program that saves your time and money and helps you boost your ROI.
Boost traffic on your site- Easy Affiliate boosts your site visibility and exposes your business to a global audience. Thus, it drives new visitors to your site and builds your online audience.
Steps to Setup Easy Affiliate
Install Easy Affiliate- The very first step is to install the Easy Affiliate plugin. Choose from among the various easy affiliate plans and you're all set to go.
Configuration- The next step is to configure the setup wizard. Easy Affiliate's Setup Wizard is a unique feature that makes it the most user-friendly affiliate network on the market! It helps you set up an affiliate program using Easy Affiliate in no time.
It helps you set up the following:
Activate eCommerce plugins, customize the affiliate application forms and pages, fill in your business details and upload the creatives such as banners and text.
Using the Easy Affiliate setup wizard, you can transfer data from an existing affiliate program in just one click.
Pricing
Basic Plan- $99.50/year up to 1 site
Plus Plan- $149.50/year up to 3 sites
Pro Plan- $199.50/year up to 5 sites
Conclusion
Configuring Affiliate Program For Membership Site can easily be done using the Easy Affiliate plugin and it will increase your income.