10 Best WooCommerce Affiliate Plugins 2023
Affiliate marketing is a highly recommended way to boost sales. With Affiliate Plugin, you can set up and run your affiliate program and track sales, commissions, payouts and referrals without paying extra to a 3rd party vendor.

Table Of Content
1. EasyAffiliate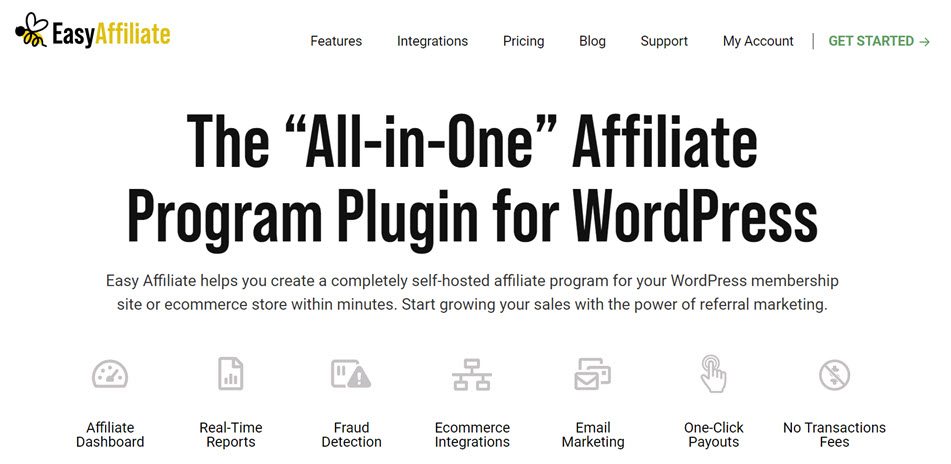 Easy Affiliate is a nicely composed Affiliate Program Plugin for the WooCommerce store that manages promotions wisely. If your online store is newly established, you must create robust affiliate connections to get more engagement thereon. Easy Affiliate lets you organize an affiliate program to grow your business more widely within just a few clicks. It provides you with an easy-to-manage, self-hosted affiliate program dashboard wherein you will track the activities of your affiliates efficiently. Whether your website is about membership plans or having an eCommerce site, here you will get your Affiliate's solution shortly. Promote your products and pages widely with your affiliates to get more audience. And pay your affiliates a commission in return if any revenue occurs through them. With the Easy affiliate plugin, you can easily set up referral marketing and grow your online business.
Elementary Features –
Your affiliates' current stats and payments on a nicely integrated dashboard assure them.
It is integrated with various eCommerce platforms, including WooCommerce, MemberPress, Easy Digital Downloads, and PayPal.
Let you see real-time stats and click your affiliates by the active reporting system.
Avail of your Affiliate's creative banners and links to share for creating heavy organic traffic on your site.
Let you arrange a standard range of commission according to their contribution.
Prevent fraud by analyzing the activity of affiliates. You either flag that Affiliate or reject it before payouts if you find any suspicion.
Platforms Supports – WooCommerce and WordPress
Price – Basic – $199/annually (1 Site),  Plus – $299/annually (3 Site),  Pro – $399/annually (5 Site)
Screenshot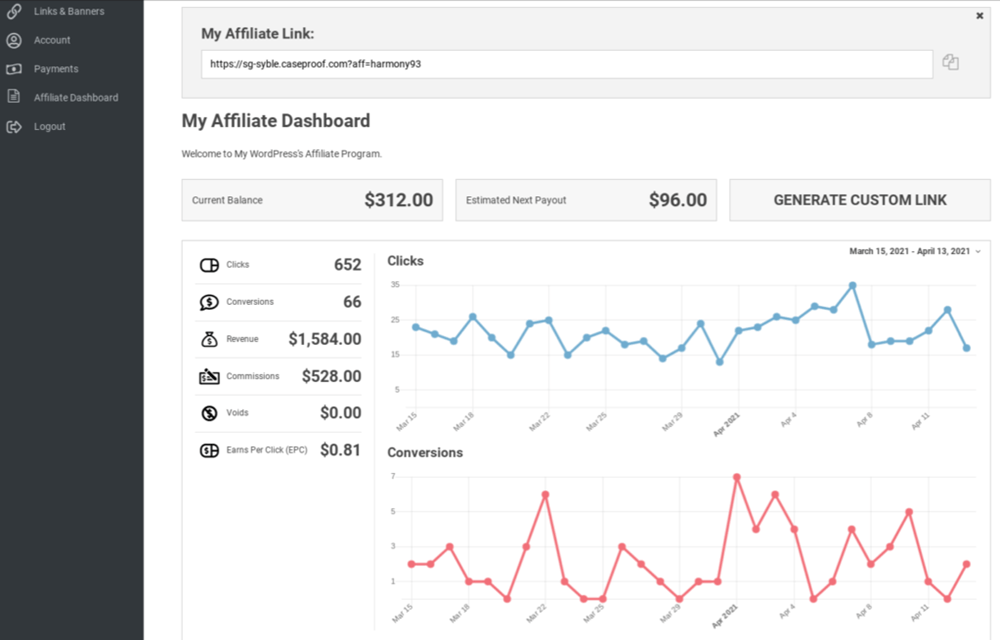 2. SliceWP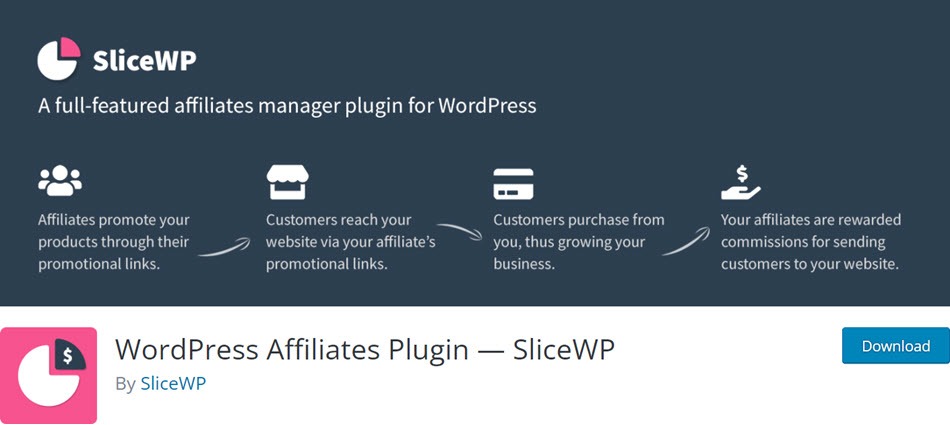 SliceWP is a Powerful WooCommerce Affiliate plugin that tackles the functionality of affiliate programs effortlessly. Create your customized affiliates program for the growth of your business. Although this WordPress affiliate plugin provides you with a well-integrated dashboard in your WordPress wherein you can manage your affiliates well. For ongoing revenue in any eCommerce and other online business, you must create a team of affiliates that promote your business widely. Like a sales team, your affiliate partners assist your sales and likely have to earn a commission if any revenue generates. Unlike ad campaigns, you don't have to pay your affiliates without revenue.
Core Features –
Initiate a wide range of promotions with an organized affiliate program with just a little investment of money and time.
No stress about payment, as you have to pay commission to your affiliates only when any successful sale occurs. If there are purchases made, you don't have to pay.
Let you promote your business 24/7 to different business platforms with the assistance of your affiliate partners.
An automatic integration that requires time and attention at first while configuring it. Once it does, then it works automatically to promote your business.
Affiliate Approval can be set on or off based on approval only publishers can join your program.
Slicewp works perfectly with Subscriptions and recurring sale commissions.
Affiliate coupon tracking can also be set, which means you will issue a unique coupon for your partner, and his plugin will track that coupon during signup.
Platforms Supports – WordPress And WooCommerce
Plugins support – WooCommerce, Studiocart, Paid member subscription, Easy digital downloads, Memberpress, paidmembership pro, Restrict content Pro and Getpaid.
Total number of users – 1,000+
Price – Basic – $99/annually (1 Site), Pro – $169/annually (1 Site),  Pro Plus – $259/annually (10 Site)
Screenshot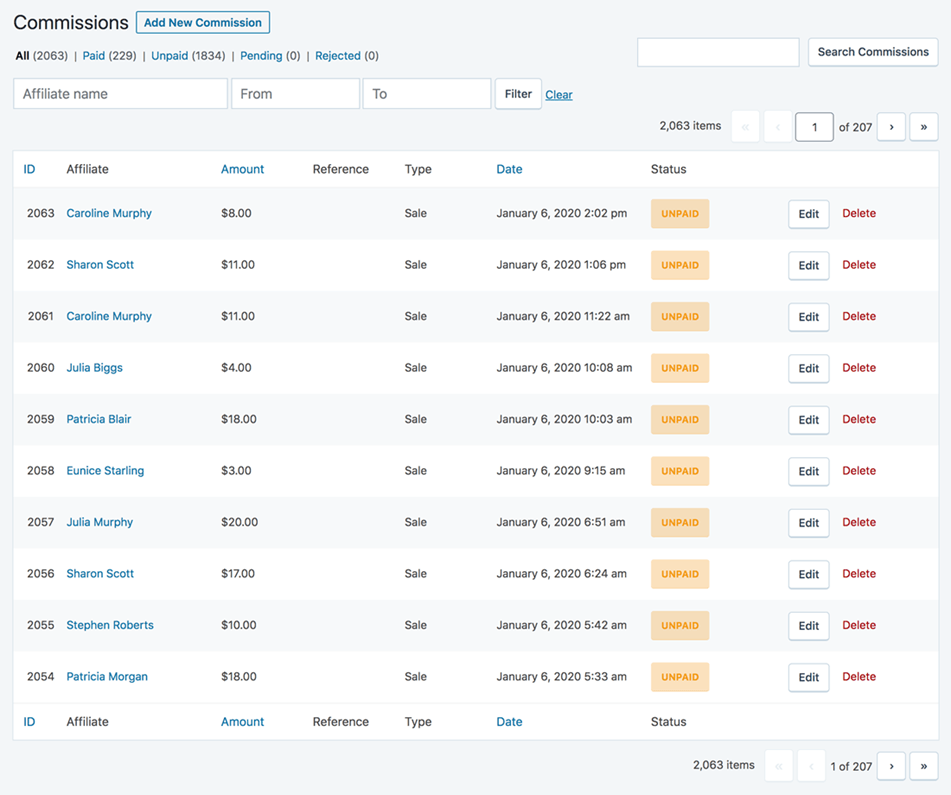 3. Solid Affiliate

Solid Affiliate provides a robust affiliate marketing solution where you easily promote your e-commerce store. Let you generate your affiliate marketing program and track the same right from your WordPress dashboard conveniently. Set up your affiliate program within 10 minutes of the configuration intuitively. However, configure the complex or straightforward rate of commission that you pay your Affiliate. Calculate strategic payout columns that display per Affiliate and per-products rates. Solid Affiliates enables WooCommerce and its subscriptions to connect instantly. Our affiliate portal provides you with the best tools for creating a successful affiliate program.
How is Solid Affiliates the best affiliate plugin?
It is integrated with PayPal, which automates your payment functionality for paying affiliates.
Provides a descriptive tool for recording the transactional history of your Affiliate's payments. Export such detailed transactions anytime, whenever required.
Let you accept any affiliates after registration and approval by an admin. First, ensure the eligibility criteria of being an affiliate, then approve accordingly.
Establish a proper communication channel between your team and affiliates with email notifications.
Notify your team whenever an affiliate gets added, and notify your affiliates via email whenever they earn any commission.
Platforms Supports – WooCommerce and WordPress
Price – Lifetime License – $89/OneTime
Screenshot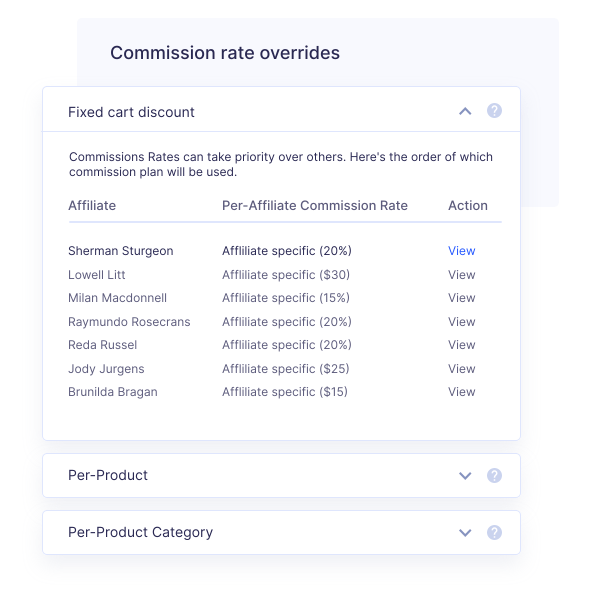 4. Tapfiliate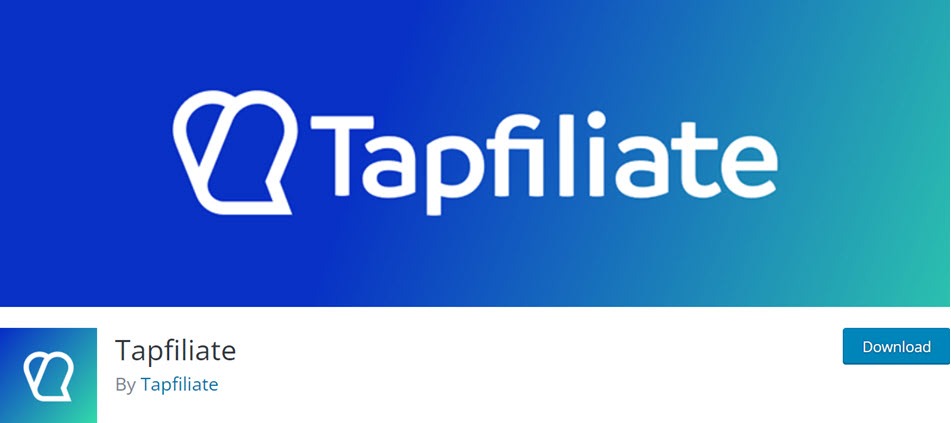 Tapfiliate is nicely integrated WordPress Affiliate software that enables you to create and manage your affiliate program so well. Grow your business widely without investing more of your money and time in ad campaigning. Connect some affiliates from other business entities and promote your business thereon. Later on, when you start earning from such directed affiliates, you have to pay out some of the portions of revenue to them as commission. Tapfiliate Affiliate Program Plugin provides seamless integration with WooCommerce, WordPress, WP Easy Cart, and WooCommerce Subscriptions. This best feature-enriched affiliate marketing tool is easy to manage payments and track affiliates.
Key Features –
Automatic integration with WordPress lets you manage everything right there on a dashboard.
Streamline the affiliate marketing workforce with an easy-going configuration shortly.
Tapfiliate allows you to create and manage referral programs and affiliate marketing from the admin dashboard.
Let you prepare a portal of your Affiliate on a well-versed dashboard.
Enable your affiliates to share the social media stuff, either images or videos, within a click.
Customize the structure of bonuses and commissions to different affiliates accordingly.
Provides a white label affiliate program page for maintaining affiliates' functionality that can be customized easily to match the look and feel of your site.
Real-time commission tracking clicks on your eCommerce website.
Platforms Support – OpenCart, Ecwid, Squarespace, Shopify, Hikashop, Stores, Memberful, Teachable, Lightspeed, Volusion, Paddle, Chargebee, Paywhirl, Campwire, WPEasyCart, Prestashop, EKM, Moonclerk, Paypal, Cratejoy, WIX Shopping carte lite, BigCommerce, WordPress, Stripe, Segment, Magento, 3dcart, Miv Merchant, WooCommerce Recurly
Total number of users – 1,000+
Price – Essential – $89/Monthly, Pro – $149/Monthly
Screenshot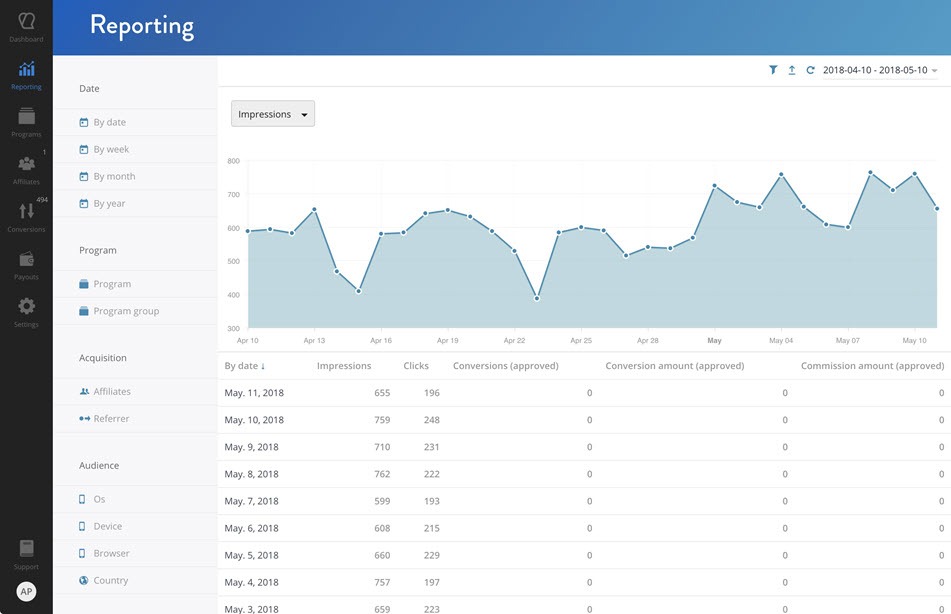 5. Post Affiliate Pro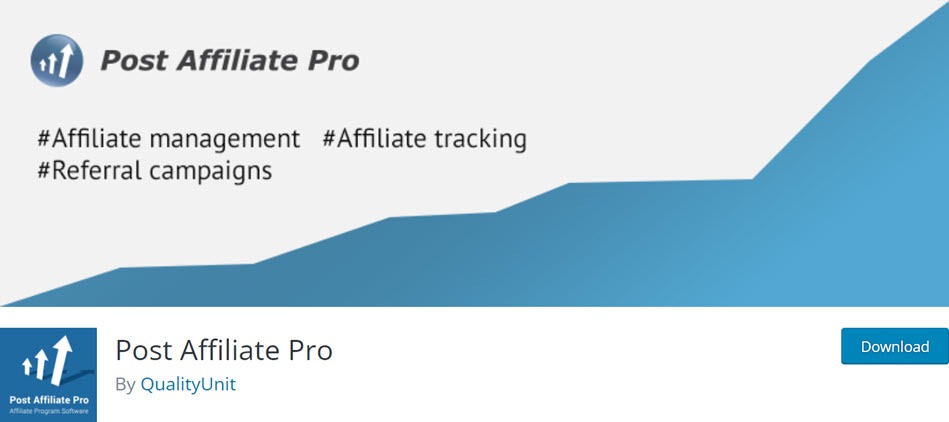 Post Affiliate Pro is intuitively designed to conduct an Affiliate tracking plugin for WooCommerce and WordPress sites. Let you streamline your affiliate program automatically by availing of real-time reporting data. Contain every essential feature to tackle the functionality of your affiliate partners. With the assistance of Post Affiliate Pro Affiliate tracking software, you can manage various affiliate campaigns and special commissions and pay your affiliates on the same dashboard. Track the performance of your affiliate partners and avail them of required banners and social media stuff to share on their platform. In such a way, you get more audience on your site, encouraging conversion rates.
Integrated Features –
Affiliate marketing tracks and monitors your affiliate partners' activity, such as engagement, conversions, and generating leads.
Generate more leads with effective affiliate marketing as it displays your business online widely on different platforms.
Let you assign commission to your affiliate partners on every conversion that costs you less.
Keep an appropriate record of transactions and report your affiliates whenever they earn any commission via email.
Easy payouts are integrated with PayPal, which lets you make automatic payments if configured once.
Reward your affiliates with bonuses on commission after achieving a specific sales target.
Post Affiliate Pro affiliate marketing software supported more than 100+ platforms – Calendly, 1&1 E-Shop, 1ShoppingCart, 2Checkout, AbleCommerce, Abicart (Textalk Webshop), Actinic, Adobe Business Catalyst, Affiliate, AlertPay (Payza), aMember, aMember v4, aMember with PayPal, AmeriCommerce, Amiando, AspDotNetStorefront, Authorize.net SIM, Avactis, AWeber, Bambora (Beanstream), BigCommerce, bLoyal, BluePay, Booqable, Braintree, BreezingForms (Joomla! Extension), BusinessDirectory (WordPress module), Cart66, CartHook, Cart Manager, ccBill, Celery, Chargebee, Chargify, CheddarGetter, ClickCartPro, Cleeng, CommerceGate, CommerceV3 (CV3), CoreCommerce, CourseCraft, Cratejoy, CRE Loaded, CS-Cart, CubeCart, CyberSource, DL Guard and much more.
Works perfectly with Easy Digital Downloads, S2Member, Marketpress, WP Simple Pay Pro, Membership 2 Pro, WPPayForms, WishList Member, WP EasyCart, WooCommerce RevCent, WooCommerce Autoship, Contact form 7, WooCommerce Subscriptions.
Customer support email id – support@postaffiliatepro.com
Total number of users – 1,000+
Price – Pro – $97/Monthly (1M tracking), Ultimate – $197/Monthly (5M tracking),  Network – $477/Monthly (20M tracking)
Screenshot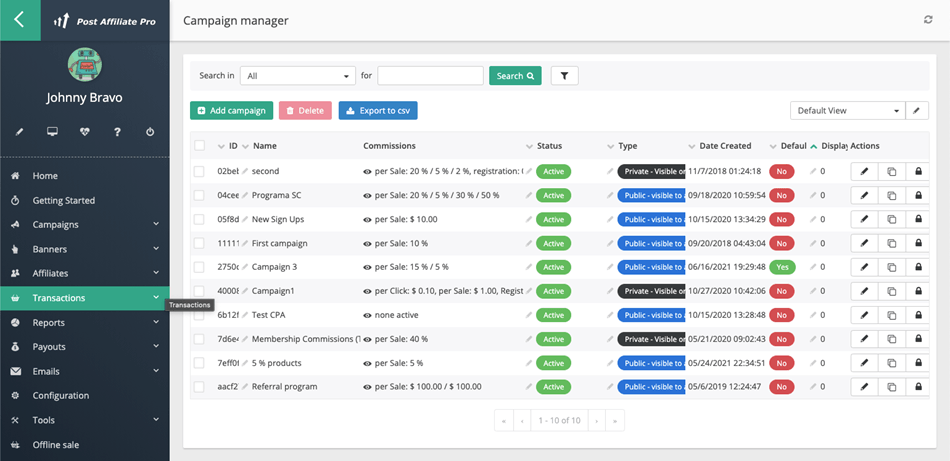 6. LeadDyno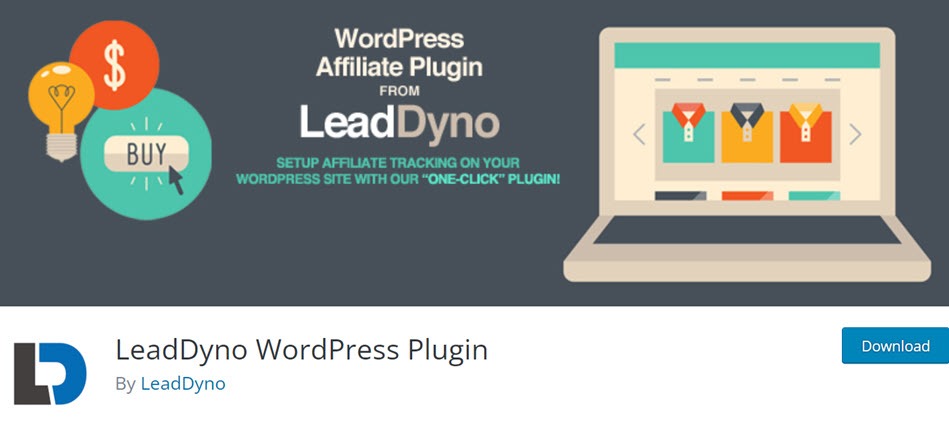 LeadDyno is the best affiliate plugin for WordPress that lets you launch your affiliate connection and manage it independently. An integrated tracking solution for an affiliate enables you to create customized links to generate more leads. Let you create multiple affiliate programs within a few minutes of configuration. Show real-time conversion statistics to keep your affiliates updated. LeadDyno affiliate tracking solution provides you with essential tools to assist the functionality of administrated affiliates. Keep them engaged to sell more products and services while sharing links and banners widely anytime. Enhance communication by sending email notifications to affiliates and customers as well. An expressive dashboard is available wherein everything is mentioned, like sales, leads, and clicks.
Key Features –
Let you see real-time clicks and generated commissions of affiliates.
Provide an intuitive mobile app to your affiliates for streaming the marketing campaign so well.
Establish your plan and conditions for distributing commissions efficiently. Offer rewards to your affiliates for maximum conversion.
Integrate your payout with PayPal, which automatically sends commission while configuring the standard thereon.
These affiliate management tools Grant your affiliates access to numerous shareable stuff for social media so they can promote your brands effortlessly.
Let you collect more affiliates by sending invitations to your customers to join the affiliate program if they want.
Platform supported – JotForm, Cratejoy, Cobalt, Lightspeed, Stripe, Mailchimp, Squarespace, Shopify, Zoho, Recurly, Klaviyo, Keep, Slack, BigCommerce, Wix, Ecwid, HubSpot, Zapier, Chargify, WordPress, Aweber, Coinbase, Chargebee, Paypal, WooCommerce,
Total number of users – 600+
Price – Starter – $49/Monthly (3k Unique Visitors), Biz Builder – $59/Monthly (4.5k Unique Visitors),  Accelerator – $79/Monthly (7.5k Unique Visitors)
Screenshot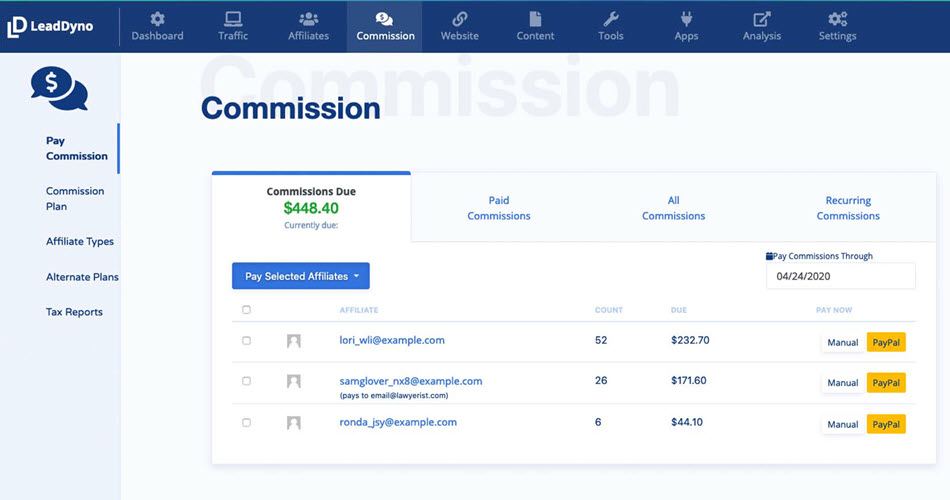 7. Affiliate For WooCommerce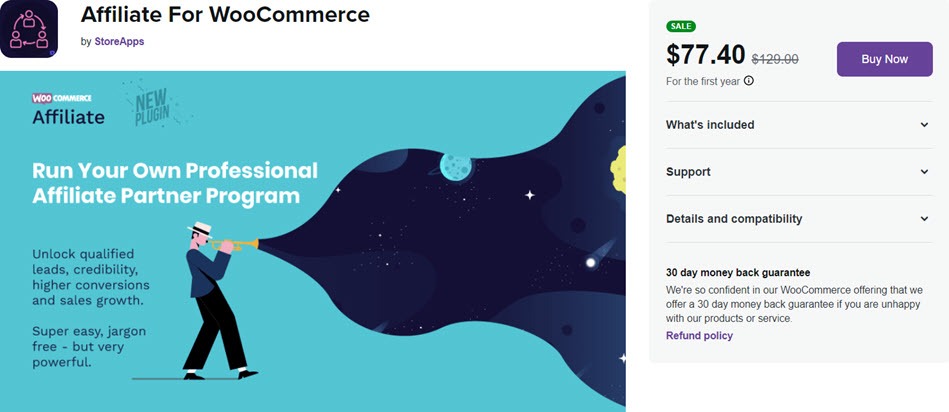 The affiliate plugin for WooCommerce helps track sales, commission referrals, and payout to run your affiliate account. It is beneficial for your business to increase your affiliate account's revenue and brand value.
This plugin allows people to sign up with you as an affiliate. This will help those people to set up as customers and receive commissions. This plugin allows you to set up a new campaign for your affiliate program and track its performance separately. You can combine other resources and media assets with an ongoing campaign. The setup time and cost required to integrate your site with WooCommerce are low in this plugin, and easy payout options are available. You can track coupons using referrals. It is an accurate and fully controllable plugin with several plans to set conditions based on affiliate categories and products. It is easier for you to turn subscribers into partners and brand ambassadors.
Platform Supported – WooCommerce
Price – Regular License – $129/annually
Screenshot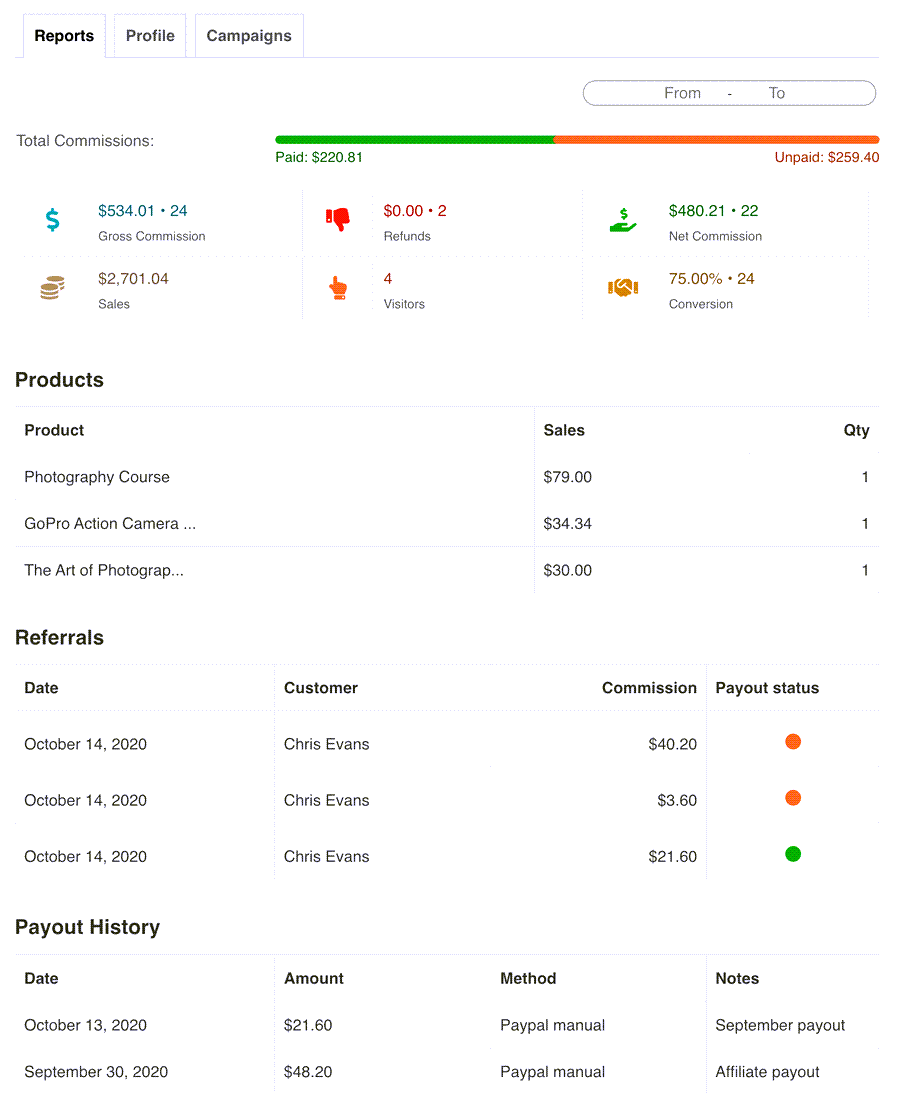 8. YITH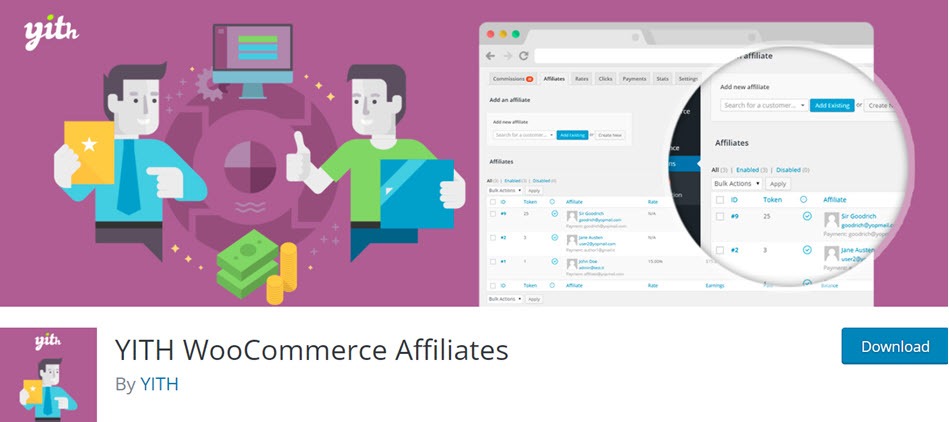 To get more visibility on your website, advertise your products on other bloggers' sites to get more visibility. YITH WooCommerce allows you to sell your products on other users' websites and give them commission instead of the products sold.
The affiliate market allows customers to shop for products using a referral ID and give them a commission instead of each purchase. Commissions can be credited successfully utilizing the user's cookie, and affiliates must register to receive their payment. General Affiliate commission is set up for each Affiliate using order id. This makes writing payments and handling basic reports easier for affiliates to take. Commission status is updated immediately, and affiliates can also access their dashboard to review performance for sales quickly. This is a free WooCommerce Affiliate Plugin that enables shortcodes and generates a link for users to access your site with the correct id.
Total number of users – 8,000+
Price – Regular License – $99/annually
Screenshot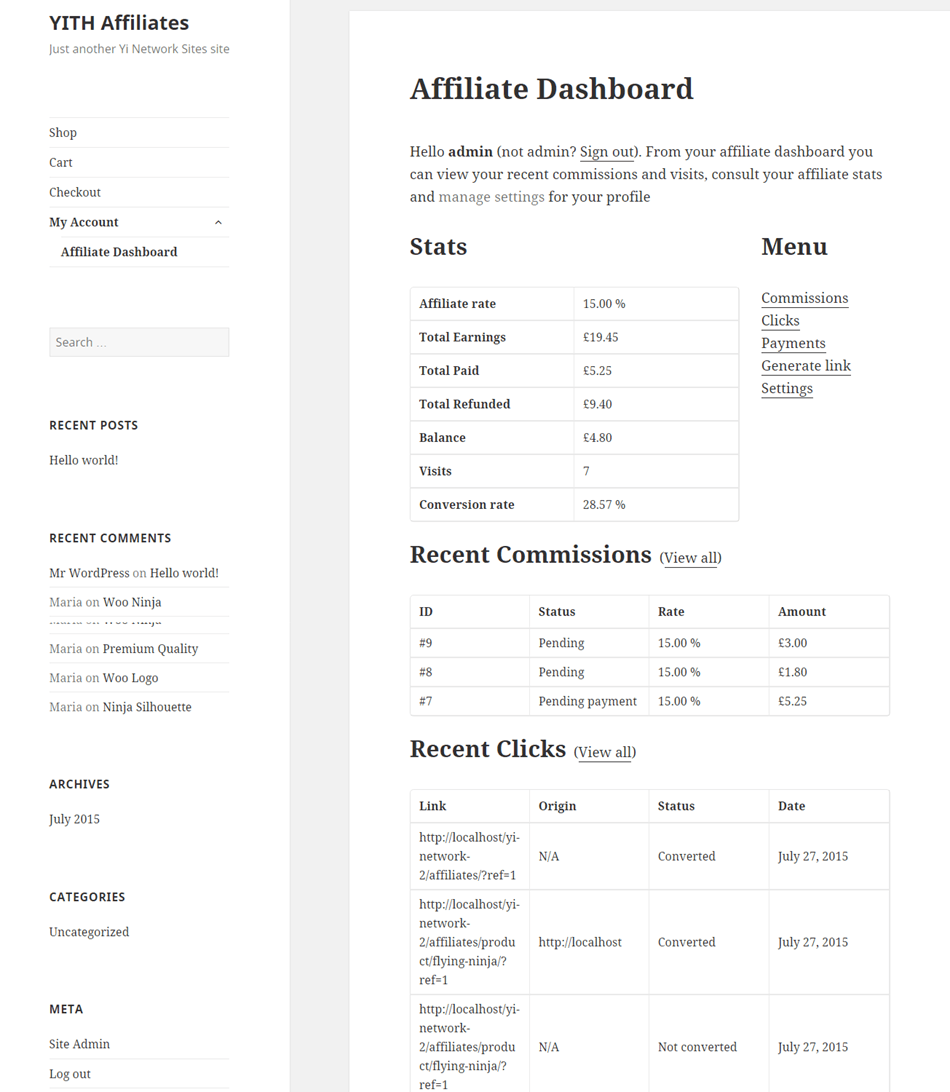 9. Affiliates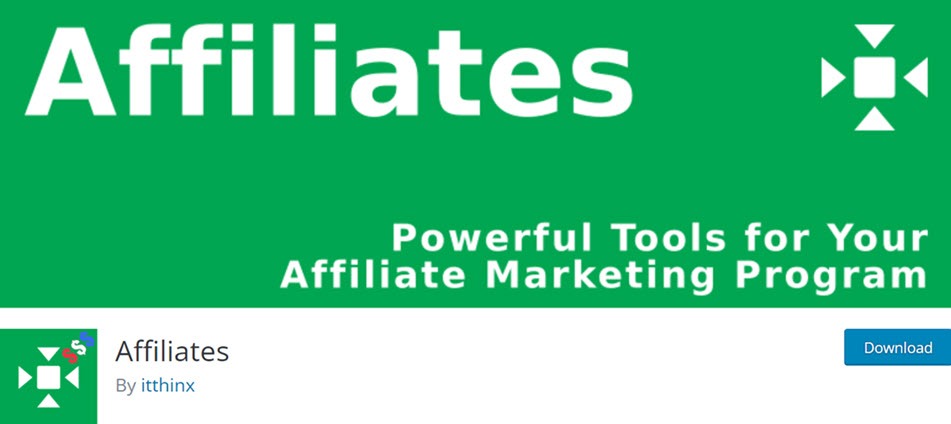 Affiliates are a powerful growth-oriented Affiliate Marketing Program plugin for WordPress that helps you set up a successful affiliate program. Affiliate marketing will help you spread your site's presence and get people to know about your products and services. It has simple tools available in the dashboard, which helps share links with affiliates. You can set up multiple tiers, campaign tracking, click tracking and purchased tracking and set up different commission rates for different user roles.
It comes with a flexible dashboard based on a template, making it easier to refine templates. Any theme can be applied to this plugin without changing the template. There's an automated registration and an affiliate dashboard with an affiliate management section to handle them. It's easy to integrate affiliates with platforms such as lead generation, lead tracking, and eCommerce. It is flexible and has ultimate management tools and programs available for affiliates, which benefits them with a pleasant experience. Quickly start your affiliate program and provide a growth marketing platform using affiliates.
Total number of users – 5,000+
Price – 1 Site – $149/annually,  5 Site – $229/annually,  25 Site – $399/annually
Screenshot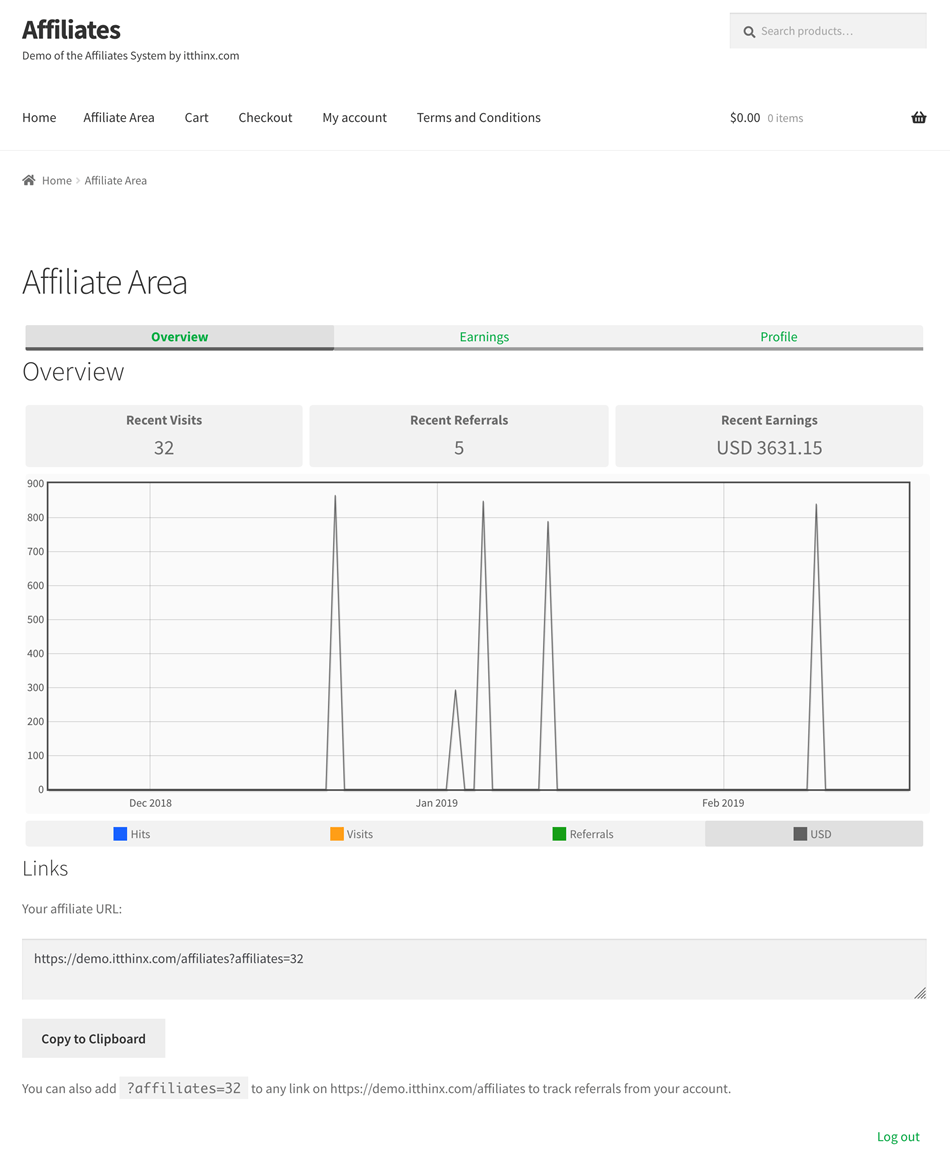 10. ReferralCandy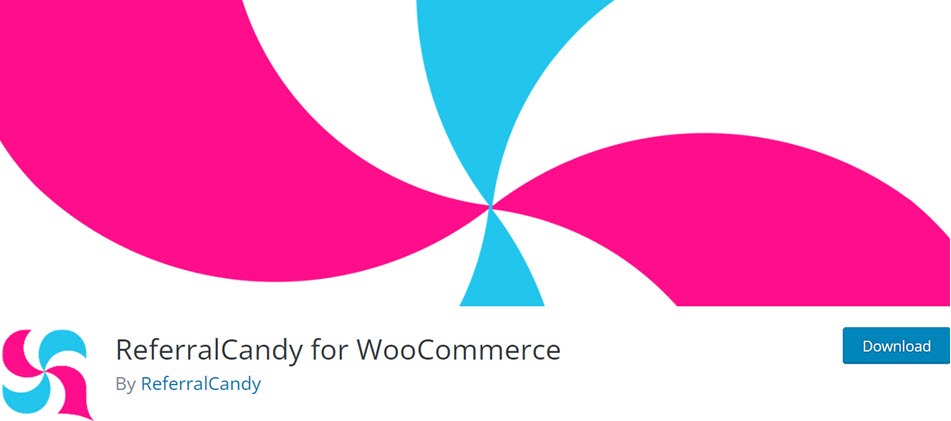 Referral candy helps attract customers by word of mouth, and you can get more sales by rewarding customers to refer people to your store. This plugin is a powerful tool to attract customers through referral campaigns.
We give a personal link to customers every time they visit your store. Customers can share this link with friends, and when friends buy from your store, customers get awarded points. Even friends get a discount for shopping. Hence, it's a win situation for everyone. This plugin is easy to install, and no developers are needed to run it. Thus, start using it today to attract more customers to your store. Increase your sale and boost customer retention with Word-of-mouth marketing. You can set up a referral program for customers and an affiliate program for bloggers or influencers. This plugin has builtin spam and fraud detection algorithm to prevent fraud. In return for referring customers, you can easily reward them with store discounts, cash rewards, or customer gifts. A special refer-a-friend program can also be set up for certain membership users.
Platform Supported – Shopify, celery, 3dcart, learnWorlds, Volusion, Bold, Cratejoy, PayWhirl, WooCommerce, BigCommerce, Recharge, Magento and WordPress.
Total number of users – 1,000+
Price – Premium – $49/Monthly + Commission,  Enterprise – $3999/Monthly
Screenshot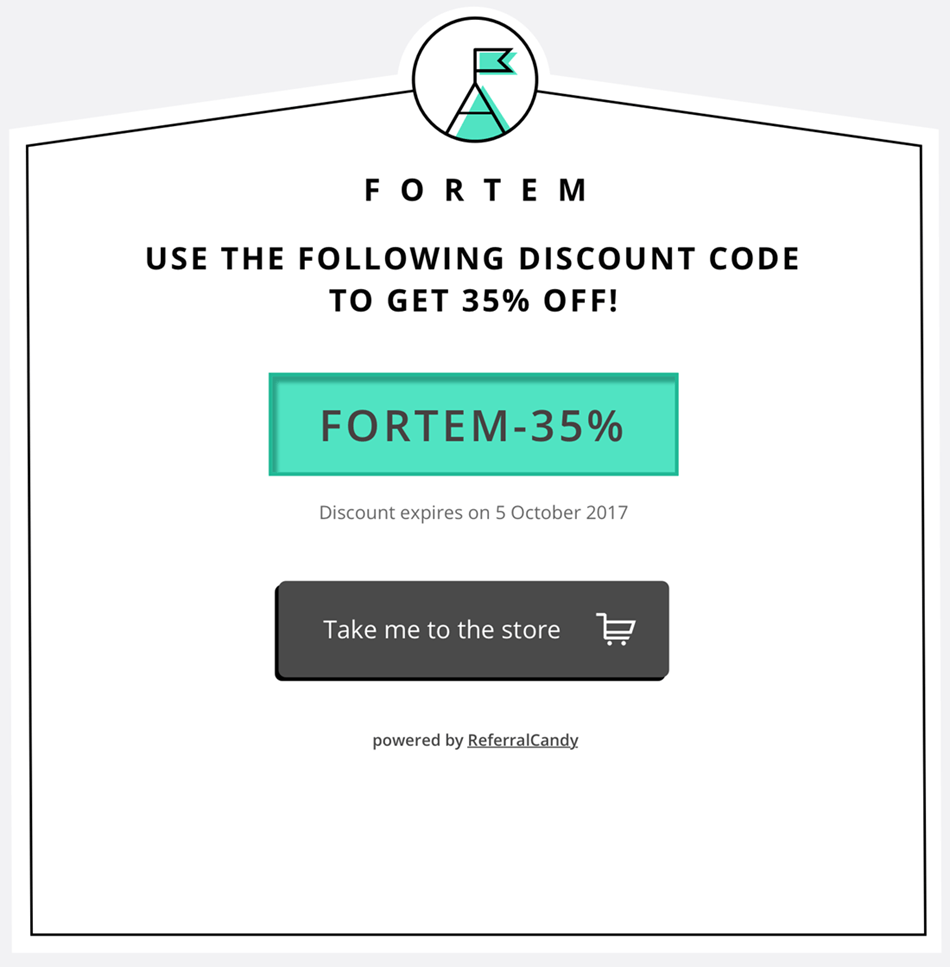 You might be interested in Managed Google Cloud Hosting Platform, Referral Plugins, Store Credit And Wallet Plugin, and Dynamic Pricing Plugin.