8 Best WordPress Image Compression Plugins Compared 2021
Are you looking for Premium or free best WordPress Image Compression Plugins? Planning to optimize images on your website? There are many tools in the market which is open source and provide free image compression to your images. But are they worth it so let's have some comparison of image optimization tools for WordPress?

If you are running a small blog then you can compress one by one image manually but what about big bloggers and companies. Does free image optimization software worth it for big bloggers. When you compress images manually you need to invest a lot of time behind one image so in my recommendation, I always believed paid versions are better.
Mostly if you are running an online store like an eCommerce website then you should optimize your images and add lazy loading to increase your website speed.
If you are planning to increase your website sales then you should add the FOMO marketing plugin, live chat plugin.
Why do you need an Image Optimizer?
Images have an immense impact on making your content more appealing and interactive. The drawback they suffer from is their size which means a longer load time than usual, free space consumption and ultimately slower website. A bunch of impatient audiences will prefer to leave a slow webpage and hence your content will go unnoticed. This adversely affects the traffic to your blog which in turn lowers the incoming comments and ultimately your business.
So, is there a solution?
Yes! there are a variety of Image Optimizers that auto compresses the images and gives you a smaller sized version for your website. A one-step solution to the problem. Isn't it?
Gone are the days when these Image Optimizers were free of cost. Now the online plugins extend fewer free compression and after that, you have to pay for higher usage. So, makes sense for us to have a look at the Best Image Optimizer in terms of image optimization, work execution and calibre.
How to select the best Image Compression tool?
Should be regular updated.
Support online backup.
Compression without losing quality.
Compression to exact dimension should be available.
It should support jpg. png, pdf, gif etc
Now let's have the list of best photo optimizer plugins for WordPress which is are as follows:
1. Optimole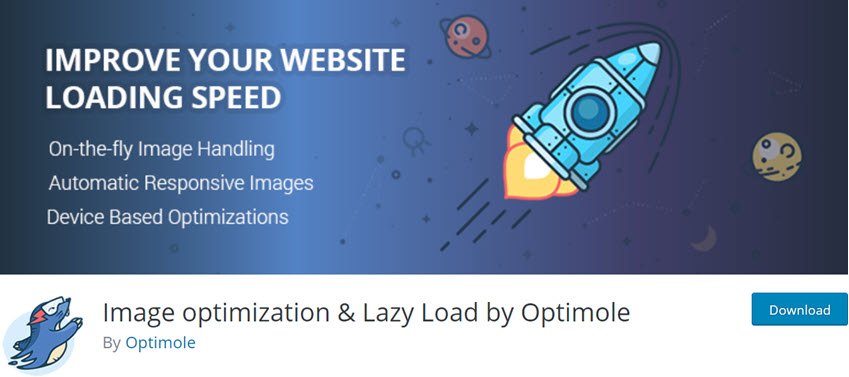 Total number of users – 80,000+
Price – Starter – $283/annually (25k Visitor),  Business – $581/annually (100k Visitor)
Screenshot
2. EWWW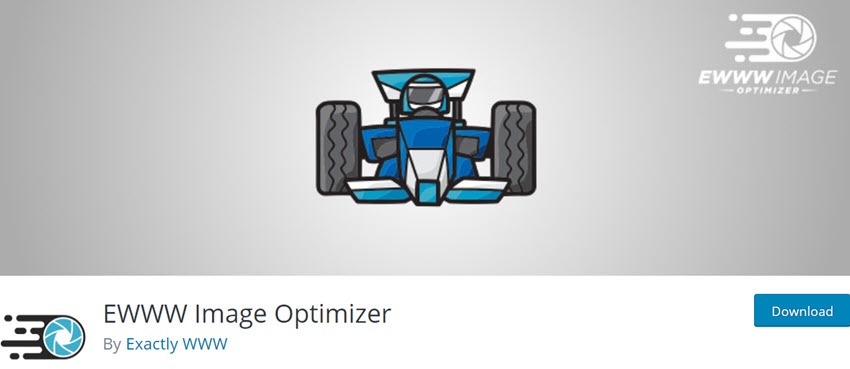 Another great lossless Image Optimizer, Ewww has a great compression ratio for JPG, PNG, GIF and PDF files. It auto-selects the correct compression based on the file format. The plugin provides complete SSL protection and comes for free, although, a paid version is also available for API use only.
The plugin offers you to choose the site for image optimization. It can be your server or outside the server. Besides this bulk optimization can be easily done and you can convert a large number of images to entire folders. Free image backup for 30 days can be done. Images can be uploaded to a cloud server using CDN support.
Total number of users – 900,000+
Price – Standard – $70/annually (1 Site),  Growth – $150/annually (10 Site),  Infinite – $250/annually (Unlimited Site)
Screenshot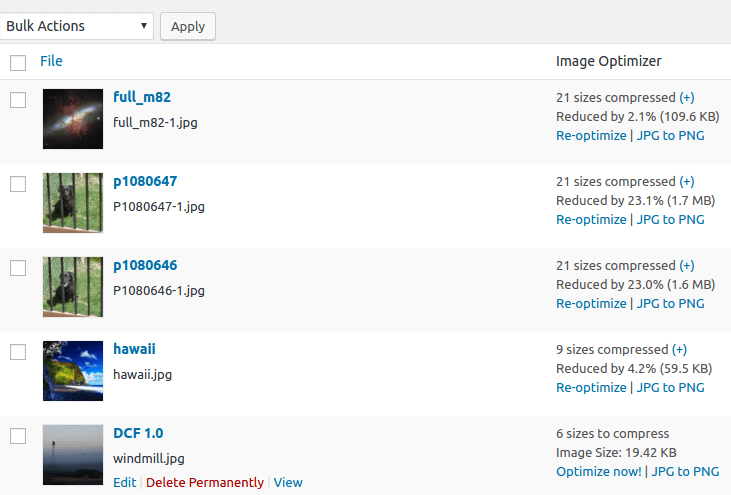 3. ShortPixel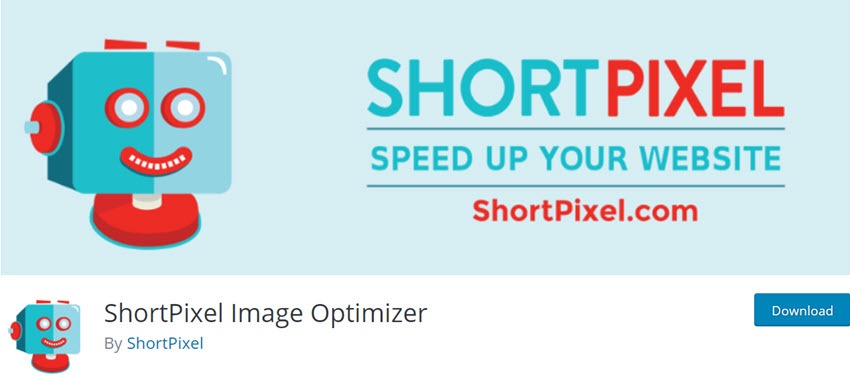 Shortpixel is a GDPR ready plugin that is very lightweight, The older images are auto compressed and new ones are continuously being scanned for resizing. Inculcates auto conversion from PNG to JPG. The plugin provides high-quality Lossy compression and is compatible with Webbs, WP Retina 2x, WooCommerce plugins etc.
A single API key assists in multi-site integration. It also works well with the Watermarks and Watermark plugin.
Total number of users – 300,000+
Price – 15k Image – $9/Lifetime,  45k Image – $19/Lifetime,  75k Image – $29/Lifetime,  150k Image – $59/Lifetime,  255k Image – $99/Lifetime,  750k Image – $249/Lifetime
Shortpixel Tutorial 
Screenshot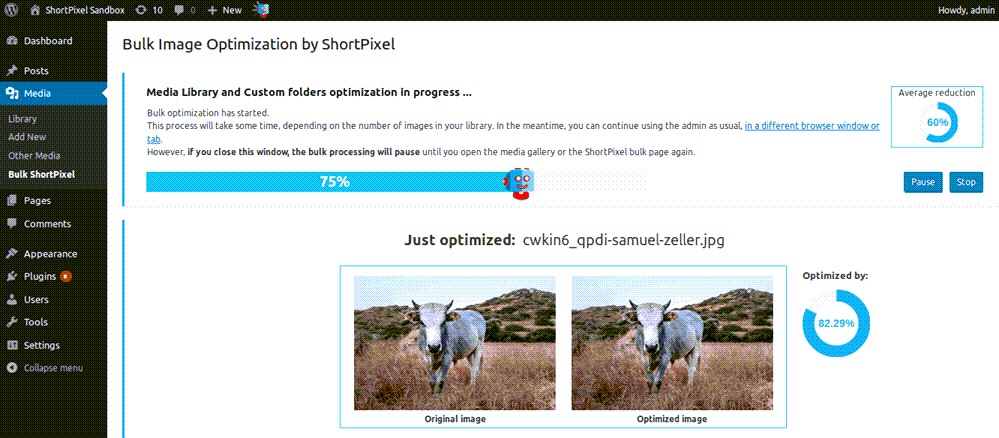 4. MegaOptim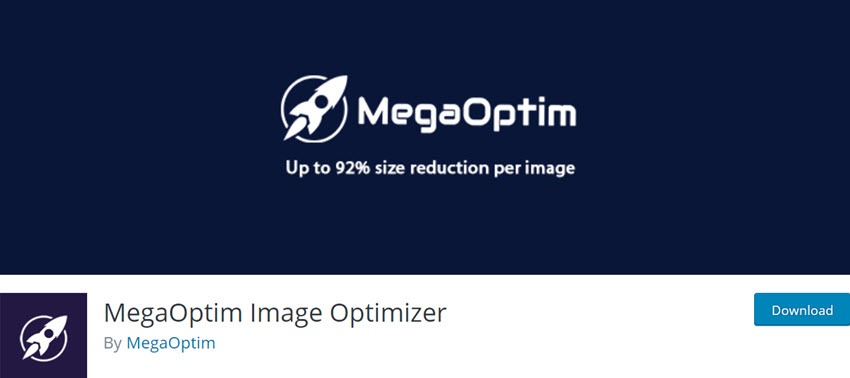 MegaOptim Image Optimizer compresses large images by removing unnecessary data and maintains the quality of the original image. It is free of cost plugin that can save 90% bandwidth per image. Multiple images can be optimized with a single click. The plugin provides both advanced Lossy and Lossless techniques of optimization. The entire optimization process and statistics are available on the optimize page that also gives information on the original size of the image and the list of optimized images.
Total number of users – 300+
Screenshot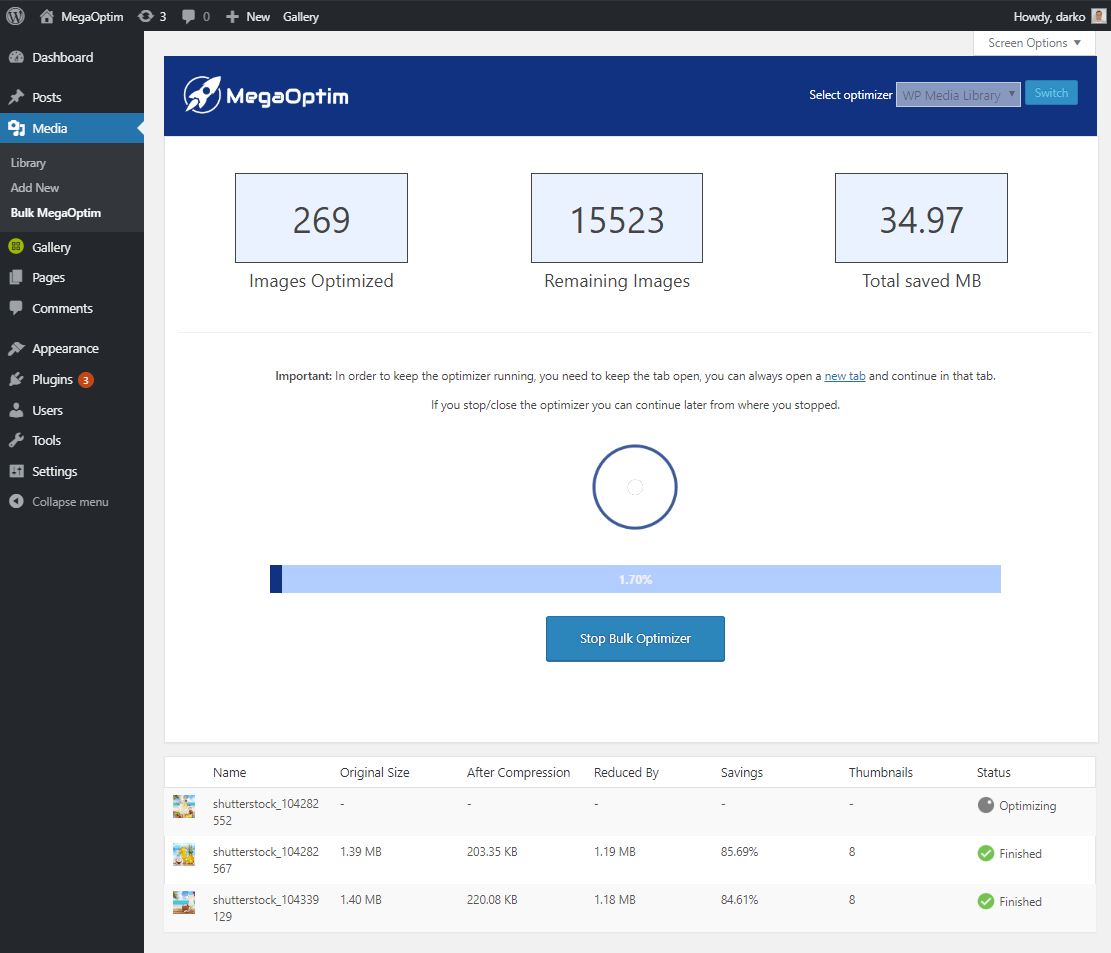 5. reSmush.it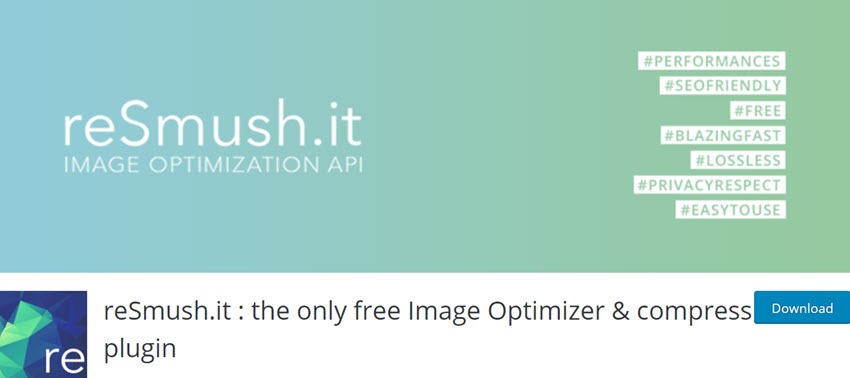 reSnush.it plugin works in synchronicity with a free online image compression tool (TinyPNG). It compresses images and galleries outside the server and hence the site speed is untouched. The plugin does not limit the file size for compression; preserves copyright metadata, date of creation, and GPS location after compression. The usage and compression statistics can be monitored through a dashboard widget. PNG and GIF formats are well supported by the plugin.
Total number of users – 200,000+
Screenshot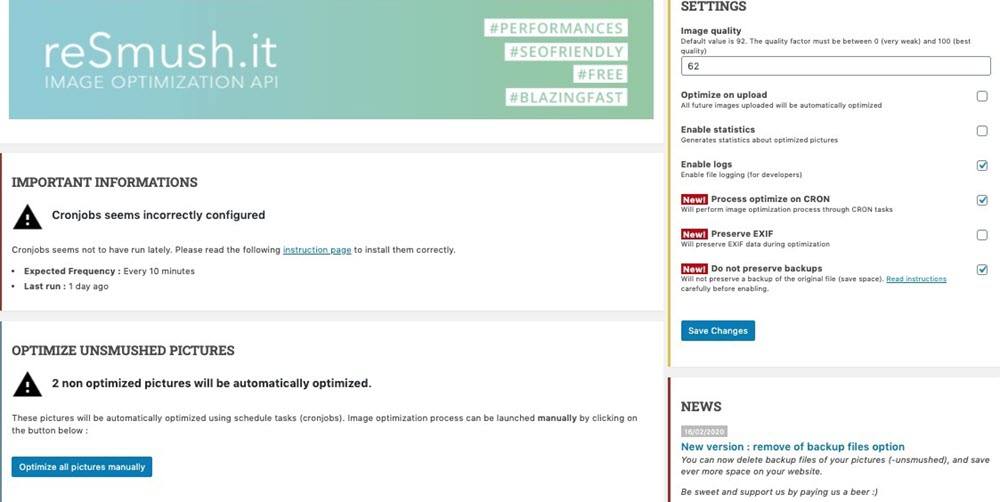 6. Smush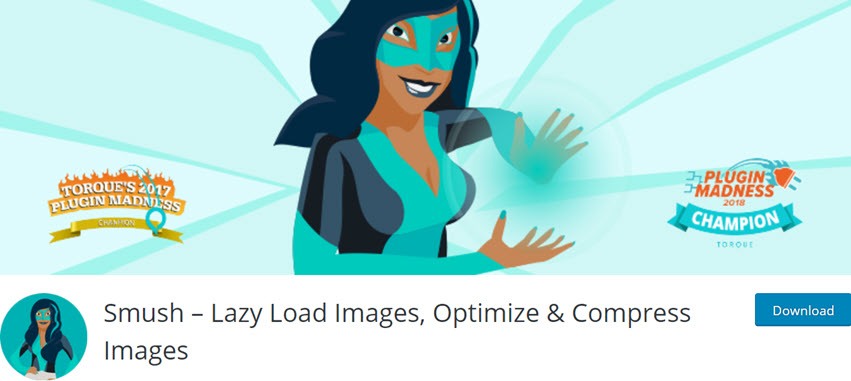 Smush is an award-winning premium Image Optimizer with the potential of compressing and optimizing images with a negligible drop in image quality. Additionally, your website does not experience any load as the compression happens outside your server. Even the older image files can be compressed and optimized using the plugin. The resolution limit can be preset to get the required image scaling as per your requirement.
Equipped with bulk optimization feature that allows compressing 50 images at a time and can be rerun for another bulk compression – such a time saver! The free version is not a great performer though.
Total number of users – 1M+
Smush Pro - Image Optimization for WordPress
Shortpixel Tutorial 
Smush Image Compression and Optimization WordPress Plugin
Screenshot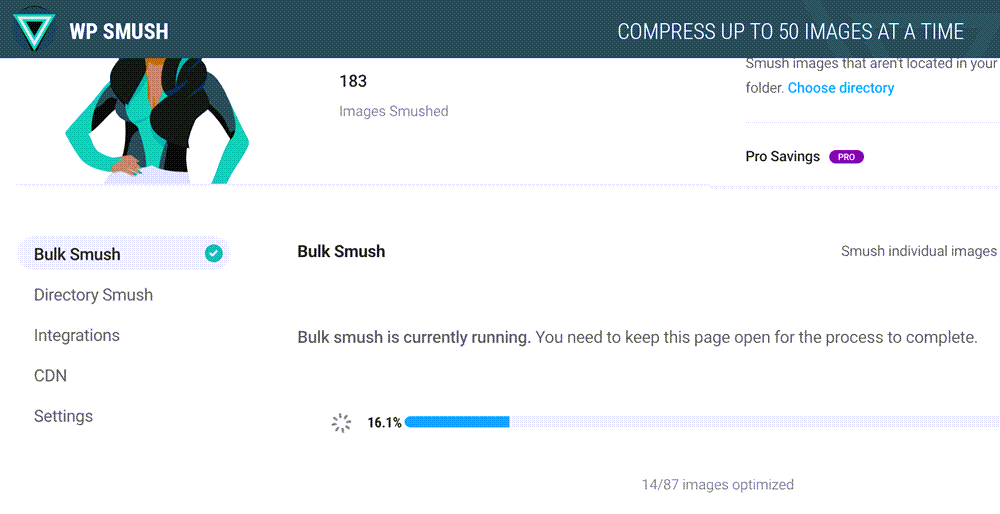 7.  Imagify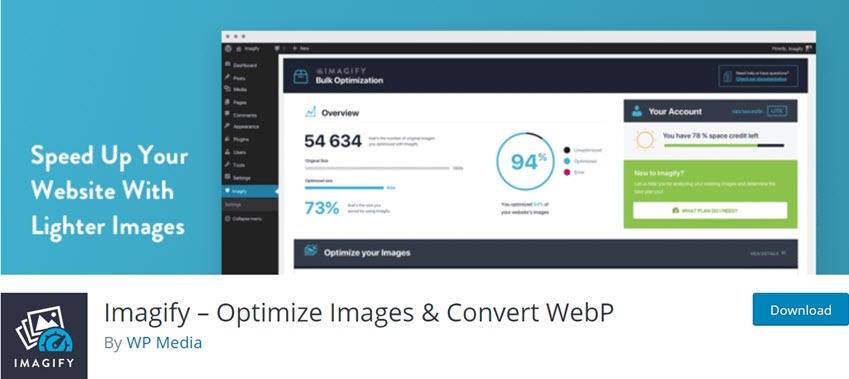 Imagify is a WP compatible auto Image and PDF content optimizer. Image can be reduced up to 85% (5x+) without compromising on the quality of the original image. The plugin instigates a full image optimization process and notifies you through an email on completion of the process. At the same time, it defines the maximum and minimum size limit for optimization. You can easily filter your optimized and non-optimized media by date and status.
Total number of users – 500,000+
Screenshot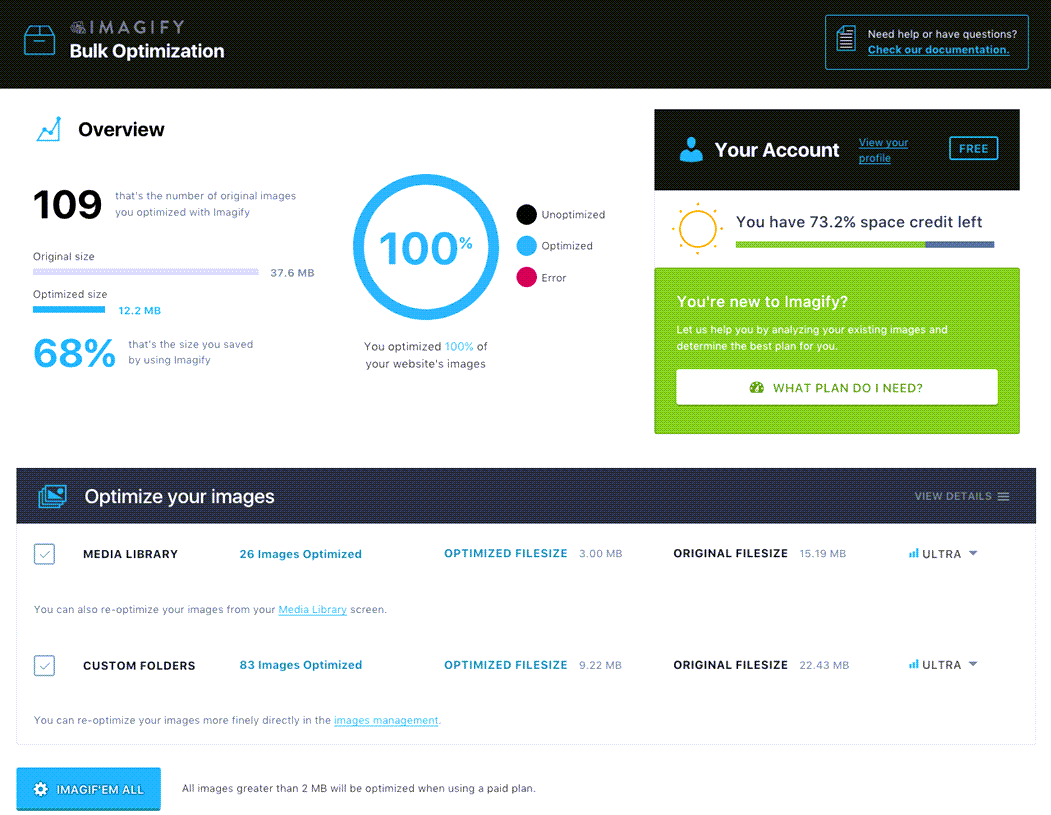 8. 10Web

Price – Presonal – $120/annually (1 Site),  Premium – $288/annually (3 Site),  Agency – $720/annually (10 Site),
Screenshot

Now let's have some comparison in table form for the top 4 plugins
| Plugin | ImageRecycle | ShortPixel | Ewww io | Smush |
| --- | --- | --- | --- | --- |
| Image Size | 69 KB | 76 KB | 110 KB | 110KB |
| After Compression | 37 KB | 36 KB | 86 KB | 98 KB |
| Data saved | 46.37% | 52.63% | 21.81 | 10.90% |
| Method | Lossless | Lossy | Lossless | Lossless |
| Free? | 15 days Trail | 100/mo free image & 100 free images for referring Friend | 500 free credits | Free |
| Online Backup | yy | yy | yy | xx |
| Price | 10$ for 10000 images | 4.99$ for 5000 images | 9$ for 3000 image = $0.003 / image | Free |
| | Buy | Buy | Buy | Buy |
Conclusion
– Still confused my friend? If you are running a small blog or website then you can blindly go ahead with
shortpixel
. It's almost free for you because I don't think so you will use more than 100 images a month. Even the payment for extra images is small. But if you are running a big eCommerce website then you must use either image recycle
 pro
or short pixel. They both are awesome and almost similar. Mostly I recommend
shortpixel
choose one depending upon the budget hope that you find the brief discussion on the Best Image Optimizer useful. The ball is in your court now! choose the one that suits your need