9 Best WooCommerce Wholesale Plugins 2023
Efficiently managed wholesale prices, shipping, order forms, and tax of products along with whole customers and B2B customers by using WooCommerce Wholesale Plugin.

Let's have the list of top WooCommerce Wholesale pricing Plugins as follows.
Table Of Content
1. Wholesale Suite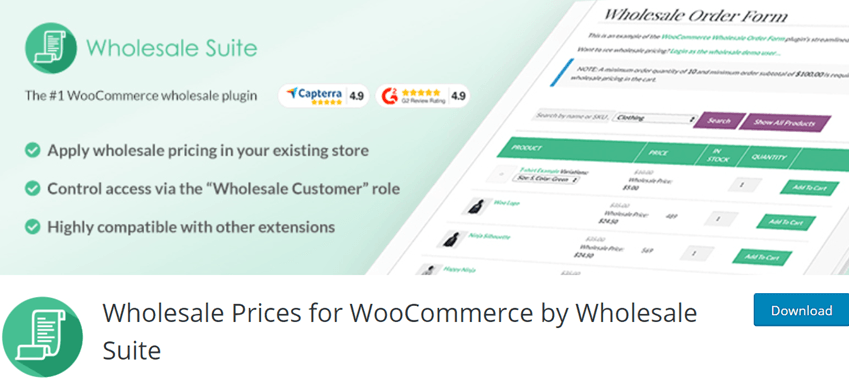 Wholesale Suite is the best solution for managing B2B customers by availing appropriate pricing of products wholesale. Millions of store owners own such a lightweight and reliable WooCommerce Wholesale prices plugin. This exclusive extension is a perfect-fit suite for WooCommerce B2B. It is easy to install and configure shortly to tackle the product and its wholesale price effortlessly. Administrate your WooCommerce store wisely in terms of wholesale business with full-fledged features. Access more revenue by putting your little effort into the Wholesale Suite and streaming wholesale orders well online.
Core Features –
Layout a convenient Wholesale Order Form wherein your customer quickly place their order throughout just one page.
Configure the product visibility based on user roles and showcase products by category of wholesale and retail separately.
Enable your users to select the shipping and payment gateway convenient to them.
Establish a pricing option for your products from the available option such as fixed, percentage, and more.
Total number of users – 20,000+
Price –  Growth Bundle – $148/annually (1 Site),  Business Bundle – $298/annually (Unlimited Site)
How to Setup Wholesale Prices to a WooCommerce Store
Screenshot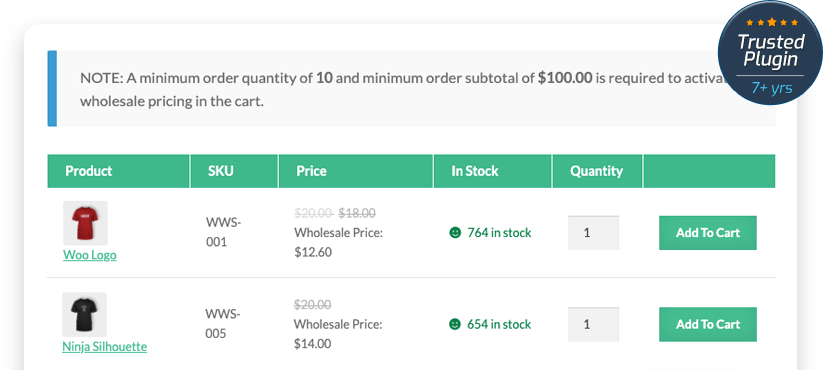 2. HasThems Whols

Whols is a nicely composed Wholesale price plugin for WooCommerce that lets us manage the wholesale price for each product available on your web store. It enables you to display specific wholesale prices to customers who want to buy the product in bulk. Register your wholesale customer with a simple registration form. Let your customer submit the form and enable the owner to approve it manually or automatically.
Essential Features –
Easily Add a Wholesaler registration form inside your website with shortcodes.
Configure and apply prices for the wholesale distribution for each product.
Add discounts to the products by category and type. Either add a fixed price for products or in percentage amount whichever is suitable.
Set up the user role for your specific customer to whom you want to display wholesale pricing.
Show or hide the pricing for retailers from wholesalers.
Enable free shipping criteria.
Intuitive Backend and Frontend interface.
Price – 1 Site – $59/annually,  Unlimited Site – $99/annually,  Unlimited Site – $149/Lifetime,  Agency – $399/Lifetime (5 Premium Theme + Acess Of All Plugin)
Screenshot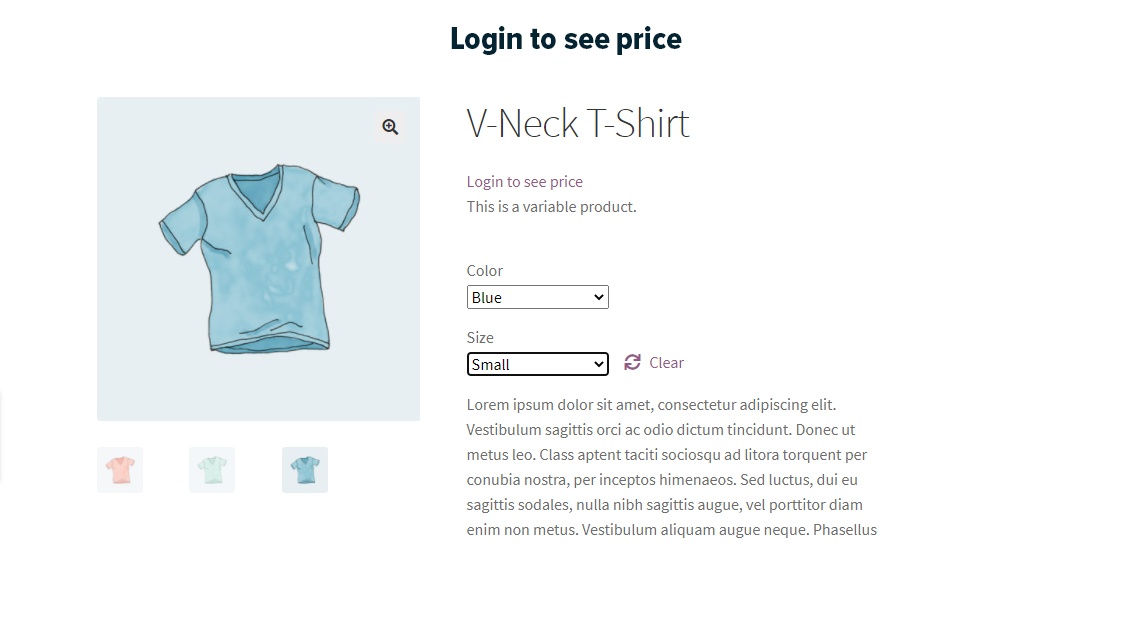 3. Wholesale For WooCommerce Lite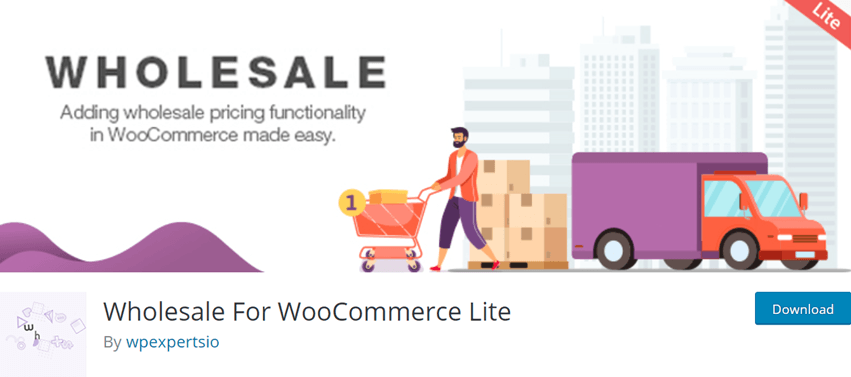 Wholesale for WooCommerce is an intuitive WordPress wholesale plugin for showcasing and managing wholesale products. In your WooCommerce store, you can sell your products at wholesale and retail pricing. This highly integrated WordPress assists your online store in dealing with wholesale customers well. Adding wholesale pricing to your product becomes an effortless task as it won't even ask you for coding. Create a sense of saving money on Wholesale purchasing with effective strike-through rates and keep amount tactics. Boost sales while delivering a better user experience.
Why Wholesale For WooCommerce is the best?
Present your products with reasonable wholesale pricing like percentage or fixed.
Let you add pricing easily to particular products and variants of products.
Register your wholesale customer with form submission and display wholesale pricing to only such customers.
Configure automatic or manual approval of the registration request of the customer.
Customise the labels on the front end however you desire.
Total number of users –  700+
Price – 1 Site – $99/annually
Wholesale for WooCommerce Lite | How-to-Use Guide Video
Screenshot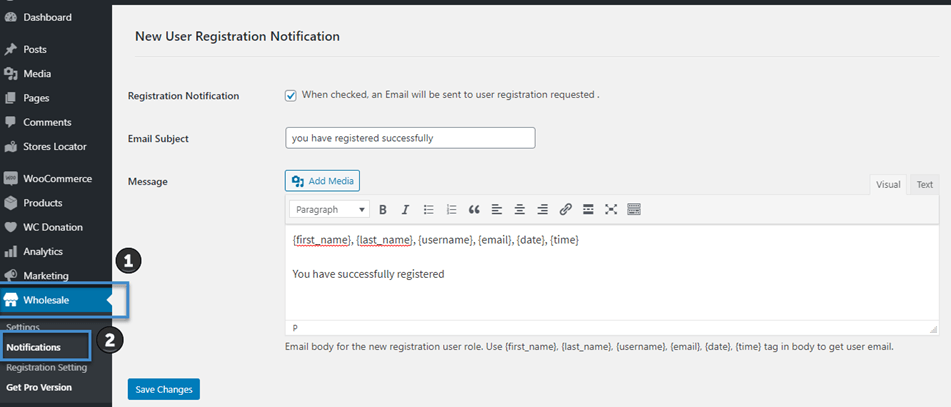 4. Barn2 Wholesale

Barn2 is a Powerful WooCommerce Wholesale Pricing Plugin that streamlines the wholesale business wisely with its intuitive features. Although, add wholesale prices to products available on your WooCommerce store. Enable such pricing to a registered particular customer, the wholesale customer. Barn2 plugins provide a registration form where the store owner approves the customer as a wholesale customer. Boost up your wholesale revenue as this plugin manage wholesale pricing and order effortlessly.
Core Features –
Add wholesale pricing to products either individually or by category.
Select suitable pricing visibility for your website. You may display flat rate pricing or percentage discount to your audience.
Let you add wholesale customers easily by approving the registration.
Add more revenue to your wholesale by placing an intuitive wholesale order form with a new page.
Display discounts and free shipping for customers according to their user roles.
Price – 1 Plugin – $99/annually (1 Site), 2 Plugin Bundle – $149/annually (1 Site)
Screenshot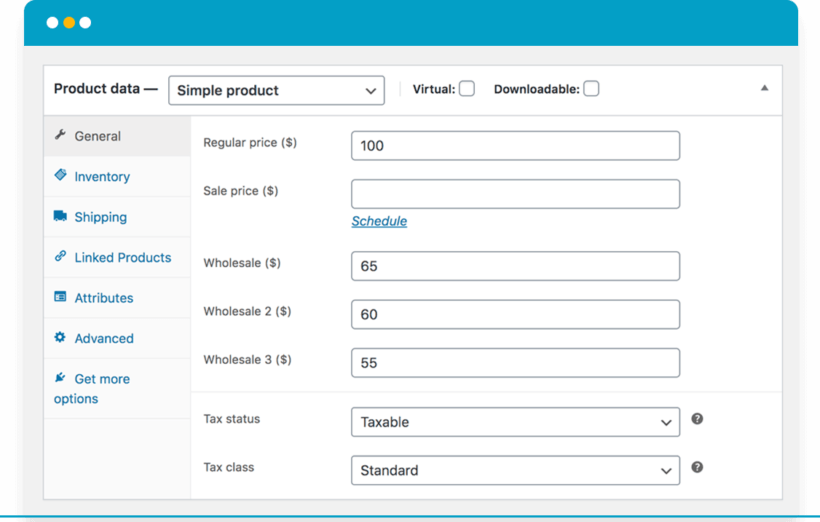 5. Pluginrepublic Wholesale

WooCommerce Wholesale Plugin Bundle is a perfect WooCommerce Wholesale Plugin solution for your online store where you can easily manage wholesale functionality so well. You can boost your sales by offering your customers huge discounts. Configure the wholesale pricing for your products wisely and select your customer, whoever you want to access such pricing. Register your customers for shopping wholesale. Approve the access of customers, then configure their roles. Design a variety of pricing labels for WooCommerce products and let them display to your wholesale customers.
Elementary Features –
Create an extensive WooCommerce store for wholesale marketing.
Configure the audience you want to access products with such wholesale price.
Include or exclude taxes based on user roles.
Let you create different pricing criteria and showcase such pricing based on role, product, category, and more.
Configure and show discounts to define the user's role in percentage or a flat rate.
Hide or show products and categories from users accordingly.
Price – Basic – $89/annually (1 Site), Pro – $159/annually (Unlimited)
Screenshot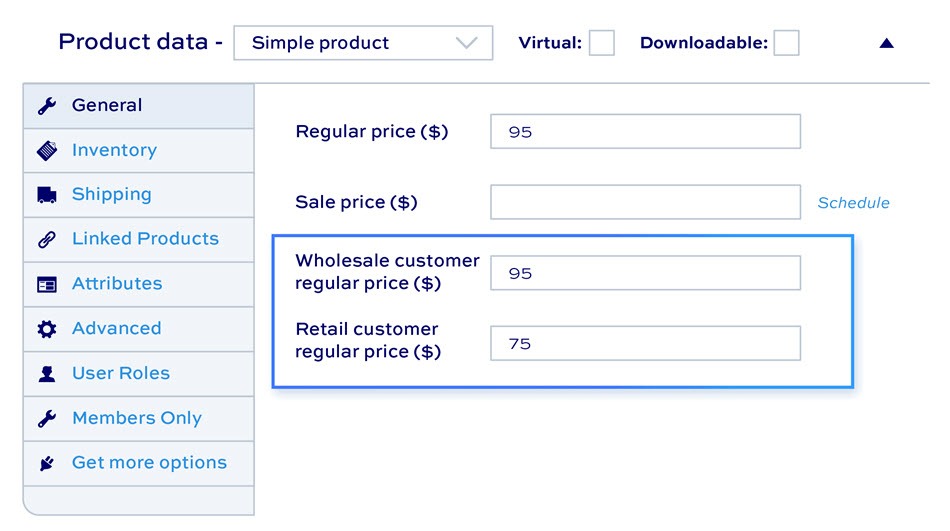 6. ELEX WooCommerce Wholesale

To help you with wholesale and role-based pricing, Elex is the perfect solution for the wholesale pricing plugin for WooCommerce. It offers a pricing solution if you want to offer special discounts on product categories, wholesale deals, or want to give special prices to specific customers. Offers can also be run for particular customers and wholesale customers.
There are many specific actions available such as making your website a catalogue by hiding add to cart button or choosing the option of requesting a quote for your customers. Using a custom WordPress user role is easier with this plugin. You can hide the regular prices or remove the cart options for Guest users, making it mandatory for people to register. Adding a custom suffix to all products can add custom text like sale, flash sale, etc., which will be helpful.
Simple, grouped, and variable products can be supported by with website. Numerous customisation options are available with this plugin to make your work easier.
Price – 1 Site – $79/annually,  5 Site – $109/annually,  25 Site – $199/annually
Screenshot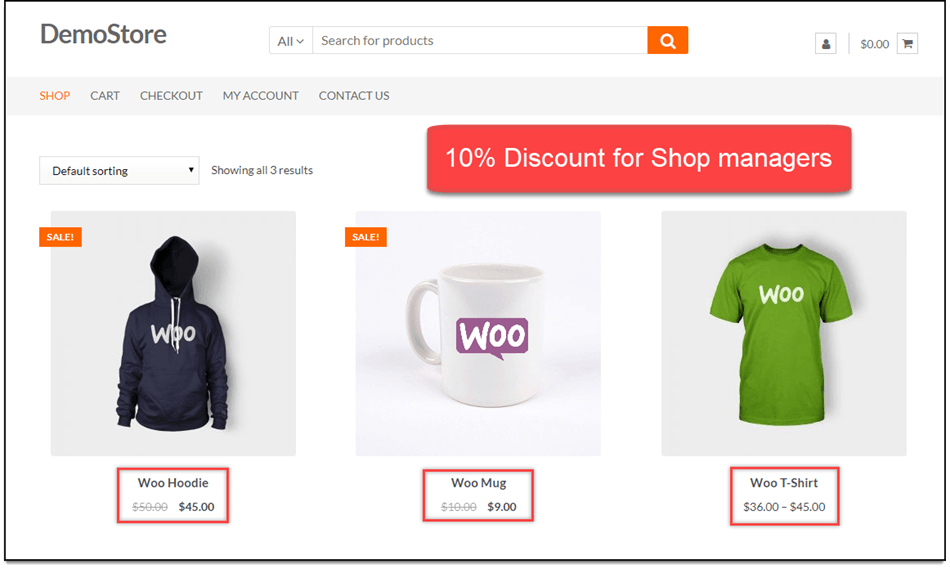 7. B2BKing WooCommerce Wholesale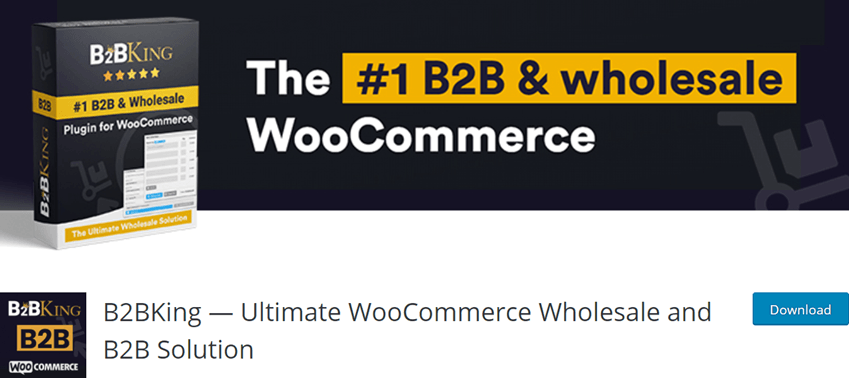 B2B king is helpful if you want to run a wholesale B2B + B2C or a B2B store with WooCommerce.it is one of the fastest-growing plugins of 2022, also featured on Envato marketing. It has been featured on the code canyon front page and is one of the weekly bestsellers on Envato.
This plugin takes care of all your B2B requirements. It helps you with tax exemption, VAT handling, setting up multiple buyers, using complex pricing structures, hiding pricing from guests, etc., separate B2B registration forms, custom billing fields, and negotiation in price offers can be done using B2B king. You can create custom billing fields and separate B2B registration forms here.
Controlling shipping methods, payment methods, and setting different prices for the same product is easier with this plugin. This woocommerce wholesale prices plugin works with any WordPress theme for wholesale bulk purchases.
Total number of users – 500+
Price – Regular License – $139/Lifetime (1 Site)
Screenshot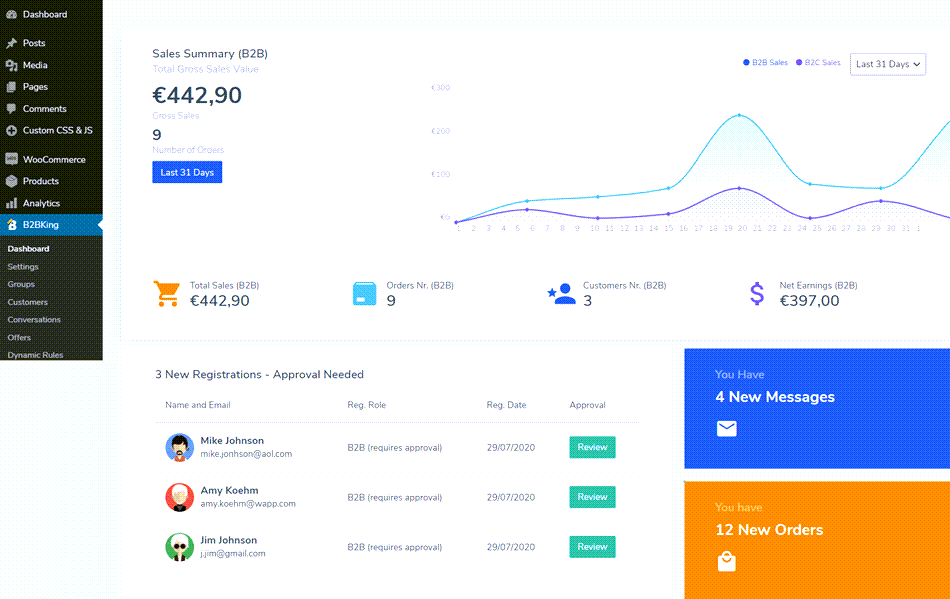 8. CedCommerce Wholesale Market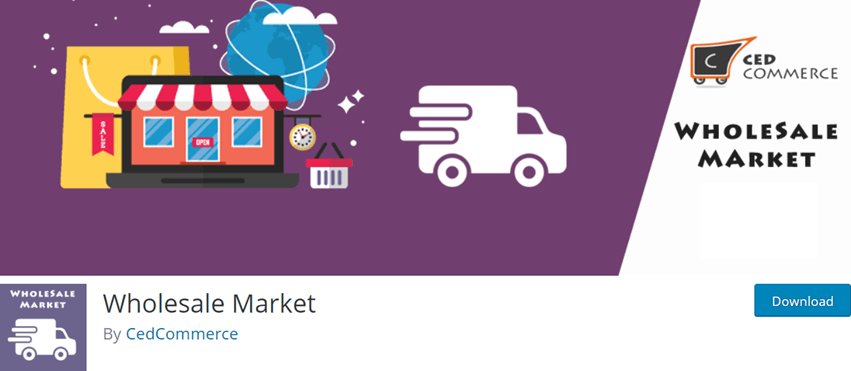 Setting up products at wholesale prices is very important for giving wholesale customers the privilege of shopping hassle-free. The wholesale market is a WooCommerce extension dedicated to making your life easier for the wholesale community.
Reseller User-based roles can be assigned using this free WooCommerce wholesale plugin. There is also an option to create separate customer roles and enable the minimum quantity of products that can be bought using your website. You can show the prices only to wholesale users under the price column. A separate shopping and product detail page can be made for a more effortless user experience. You can also create two different pages for single and wholesale customers. Pages produced are highly customisable.
This plugin can easily handle tax, mail notification, and VAT. The VAT here supports wholesale price, and you can also get suggestions and queries using send suggestion option available in CedCommerce.
Total number of users –  800+
Price – Regular License – $49/Lifetime (1 Site)
Screenshot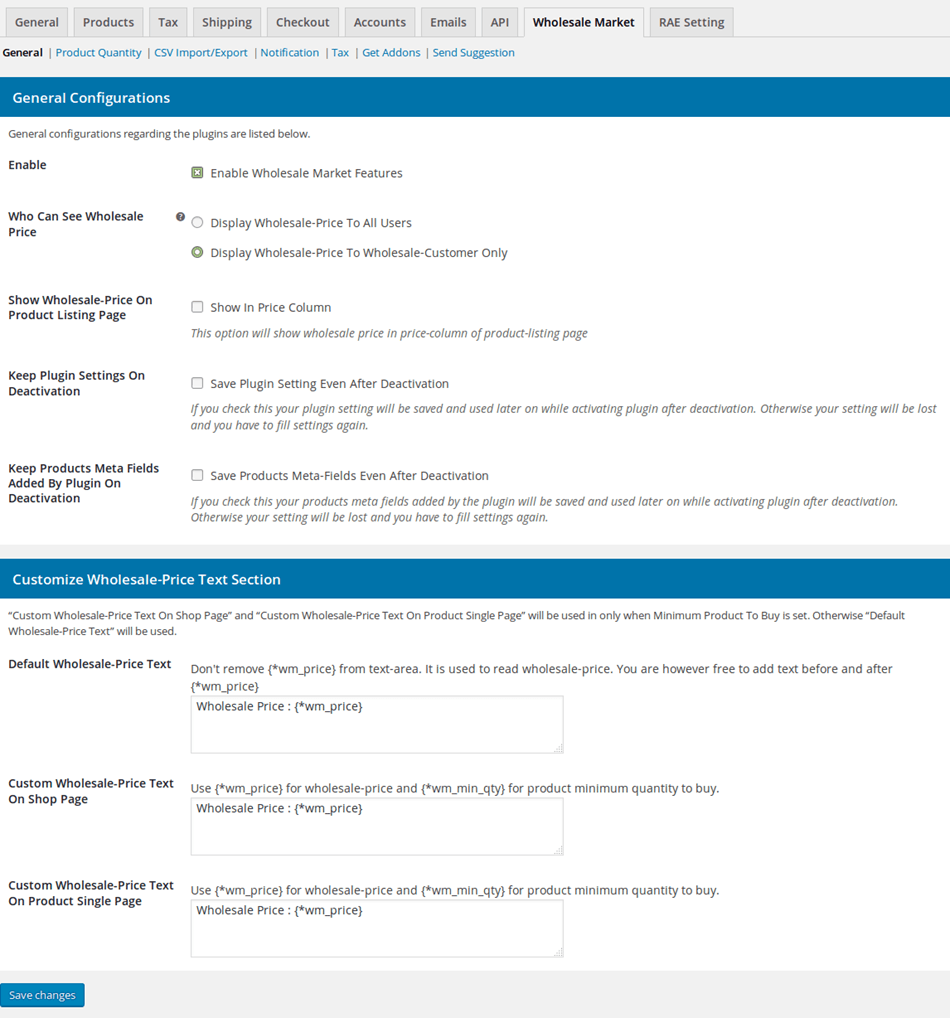 9. WooCommerce B2B

To create a fantastic B2B store, WooCommerce B2B is the most amazing thing with complete solution and assistance. Features such as shipping, approved customers, customer groups, hidden prices, VAT handling, payment method management, and price lists can be provided with this plugin. You can also manage wholesale prices easily.
It's a one-stop paid WooCommerce Wholesale Plugin with all the solutions for your WooCommerce store. WooCommerce B2B allows you to add features and open your B2B store. Shopping using this plugin is easier and quicker.
Payment of the WooCommerce B2B plugin is easy, no annual renewal is required, and this plugin's price is always constant. You need to make a single payment and are good to go. No extra charges are required to have access to future updates.
Price – Regular License – $69/Lifetime (1 Site)
Screenshot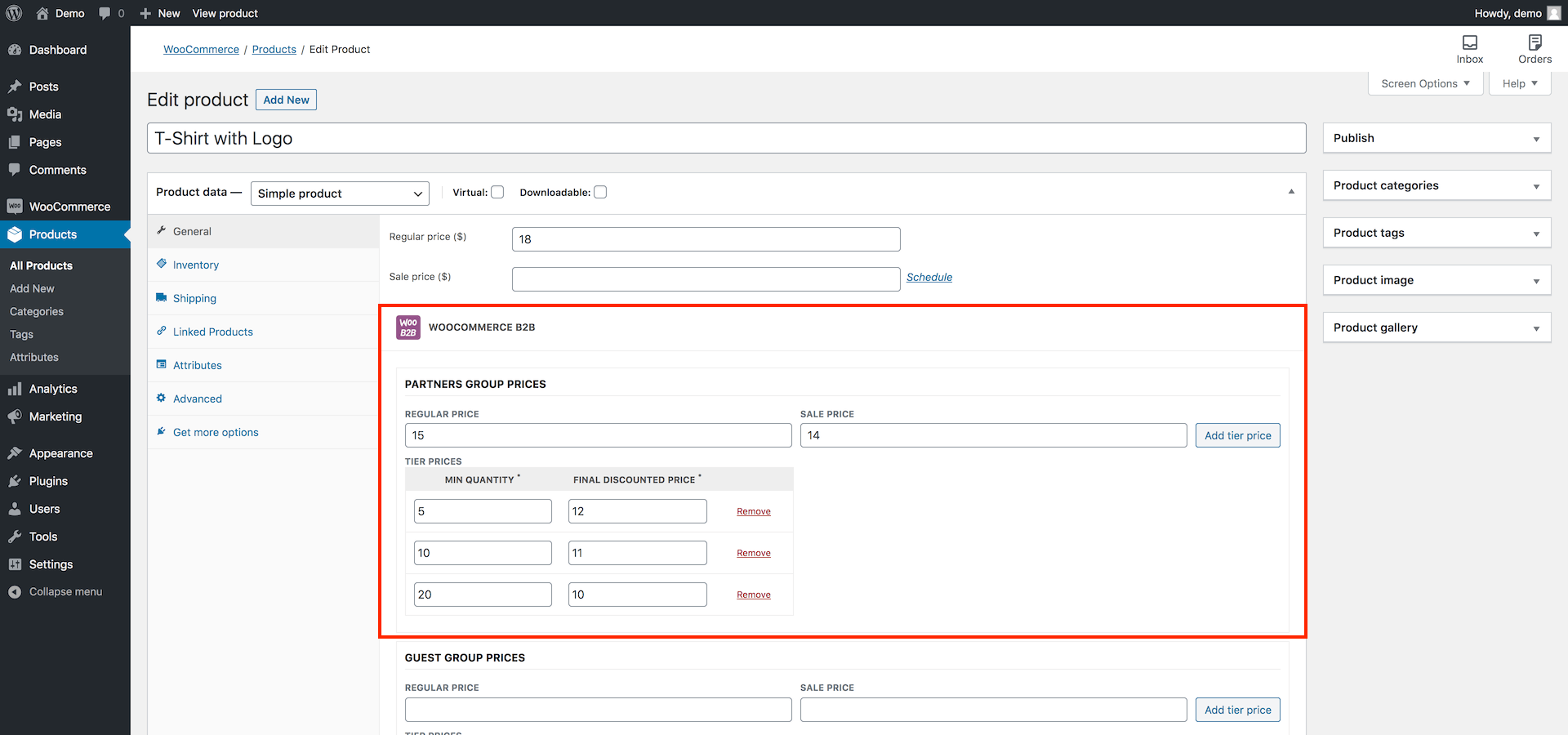 Request A Quote Plugin, Catalog Mode plugin, WooCommerce Coupon, Discount Plugin and User Role Manager Plugin.