7 Best WooCommerce Request A Quote Plugins 2019
Are you planning to add Woocommerce Request A Quote button on your WordPress site then this Post is especially for you . Quote Plugins basically allow your customers to ask for the estimate of any woocommerce product list they Want to buy . You can also add quote request form on your website page for any pricing related query .
Some time Quotations plays a vital role in product sale where they want to buy products in bulk or any customized product directly from the seller
You may also be interested in Fomo Plugins , Invoice Plugins and Email marketing service .
Lets have the list of top WordPress Request A quote plugins are as follows .
1. YITH WooCommerce Request A Quote
YITH WooCommerce Request A Quote allows you to send your customers an estimate for a list of WooCommerce products that they choose, and all this in a single button's click.
Features:
The WooCommerce product detail page can be embedded with a "Add to quote" text or button.
"Request a Quote" page can be created and customized for your WooCommerce store easily.
You can also add text to the "Add to quote" and modify the text at any point.
Items can be added to quote request from any page of the store.
Quote request can be accessible to all the users or specific users as decided by the admin.
You can also hide add to cart button for the single products or multiple products.
Both free and premium version is available.
Price -- Single site -- €54,99, 6 sites -- €129,99, 30 sites -- €189,99
Total No. of Users -- 10,000+
Free 
Premium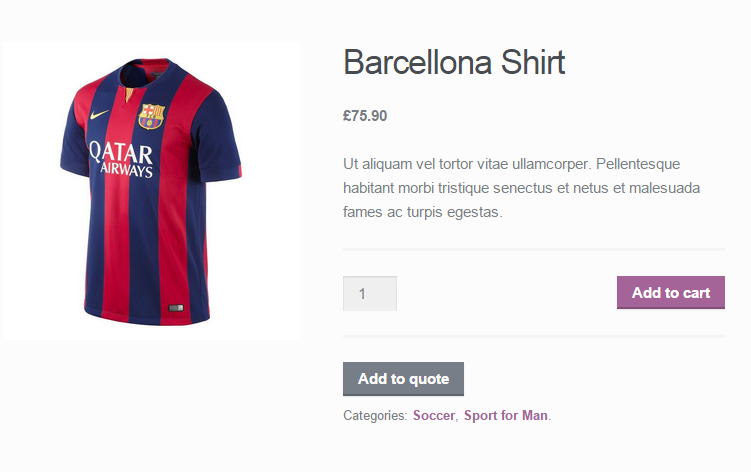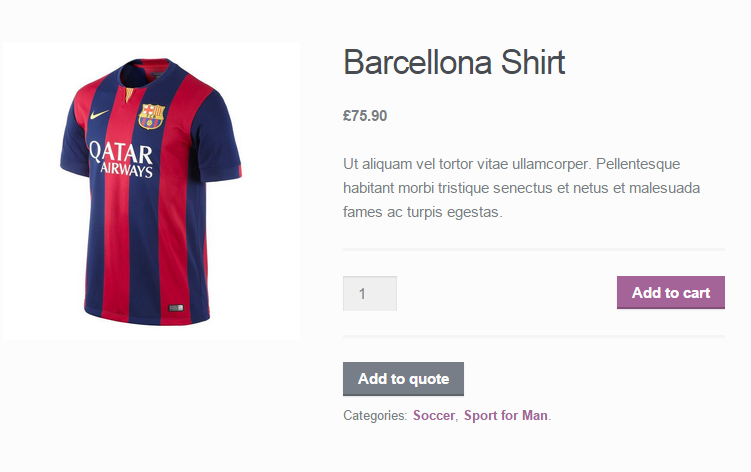 2. Woo Invoices – Quotes and Invoices
Woo invoices is a bridge between the two free plugins WooCommerce plugin and Sliced Invoices plugin to help you create quotes enquiry and invoices with utmost ease.
Features:
Both Invoice and quotes can be created from the back-end by the admin.
Upon client checkout, Invoices creation can be d0ne at the front-end.
The checkout option offers you 'Pay by Invoice" feature.
Invoices can have default payment methods enabled.
Intuitive emails can be created with link to the invoice and instructions.
Total No. of Users -- 1,000+
Free 
Slicedinvoices plugin features
3. RFQ Toolkit
RFQ (Request for Quotation) Toolkit is an extremely flexible plugin that finds applicability in any kind of WooCommerce store. The entire WooCommerce store can be placed in the request quote or just one product.
Features:
The plugin can be used to submit customer's cart as a quote request.
The admin can allow quote request on few selected products.
You can also control the price visibility in RFQ mode or normal checkout mode.
In normal checkout process there is a support for variable product.
Price -- Free
Total No. of Users -- 1,000+
Free 
NP Quote Request WooCommerce Plus - Normal Checkout
4. Quotes for WooCommerce
Quote for WooCommerce is a free request a quote WordPress plugin allows you to hide the product price and then modify the add to cart button for requesting quotes.
Product price can be managed on the WooCommerce->Orders page. No payment is charged at the checkout.
The entire WooCommerce store can be transformed to a quotes program.
Once the quote is final, then the prospect is notified thru email notification to process the payment.
Payment can be done by the customer  thru the link in the email or thru the Accounts Page of the web store.

Price

-- Free
Total No. of Users -- 700+
Free 
5. Request a Quote
Request a Quote is also a free Woocommerce Request A Quote plugin that facilitates request for information (RFI) and request for quotation (RFQ) from the consumers about any product of their choice in the WooCommerce store.
Features:
One to many services or products can be selected by the customer.
Support for both RFQ and RFI.
Only the logged-in customers can submit quote or request estimate.
Submitted quote and estimated requests are displayed at the front-end.

Price

-- Free
Total No. of Users -- 2,000+
Free 
Request A Quote WordPress Plugin - Easy Price Quote Request Management
6. Quotify -- WooCommerce Request a Quote
Quotify is a Codecanyon product developed by AllRounder Themes that allows you to create your wishlist and then allows you to request a quote on eCommerce website . It is a lightweight product.
Features:
Request a quote can be added to a product category or to a single product.
"Request Quote" button can be embedded to a the cart or to the checkout page.
Tracking is facilitated thru  the robust WooCommerce Panel ,
Premium Plugin
Price -- Regular License -- $15, Extended License -- $125
Total No. of Users -- 20+
Premium
Screenshot
7. WooCommerce Email Inquiry & Cart Options
WooCommerce Email Inquiry & Cart Options is a plugin that can organize the eCommerce shopping platform by setting rules for all the site users.
Features:
Role wise rules can be applied. For Instance the set of rules for logged in user is different from the guest user.
Rules can be filtered based on the user roles.
Hyperlinked text can be used instead of buttons.
Pop up styles can be set depending upon the plugins settings.
Price -- Free
Total No. of Users -- 2,000+
Free 
Screenshot