6 Best WooCommerce Catalog Mode plugins 2023
You can easily remove checkout pages and add to cart buttons from your online store with recommended WooCommerce Catalog Mode plugin. Turning your online shop to showcase the product and its pricing can be possible with Catalogue mode.

eCommerce websites are the most specific place for reliable shopping. So, you need to present your shop as an attractive piece of art. And for this, you need to maintain its pricing, sales, and discounts from time to time. But it's not possible to take orders and keep a website simultaneously. As a solution to this, you will take the assistance of WooCommerce Catalog Plugins. There are a variety of Catalog extensions available widely, whichever you select, any suitable one according to your necessity. This will provide you with a comprehensive alternative to continue connection to your visitors via request quote access even when your online shop is temporarily closed.
Whether your website is an online store for rendering services or selling products, you will get an assured Catalog solution. Eliminate the risk of losing customers with no response and completely vanish your order access. Sometimes you need to prepare your website for holiday sales and present various offers with different pricing. You could do all this by switching your WooCommerce store into a customized Catalog mode. The WooCommerce Catalog plugins let you hide the cart button of products and services while availing yourself quote submission option thereon. You will temporarily stop taking orders and return soon with exciting offers.
Create a customized Catalog mode with the following prospects –
Enable Catalog mode for whole products or just selected products.
Hide price and cart and checkout pages for Catalog mode on your site.
Replace the cart button with customized text or request a quote option thereon.
Configure a redirect link in the place of add to cart.
Access Catalog mode for specific user roles.
Let's have the list of top WooCommerce Product Catalog Mode plugins as follows.
Table Of Content
1. YITH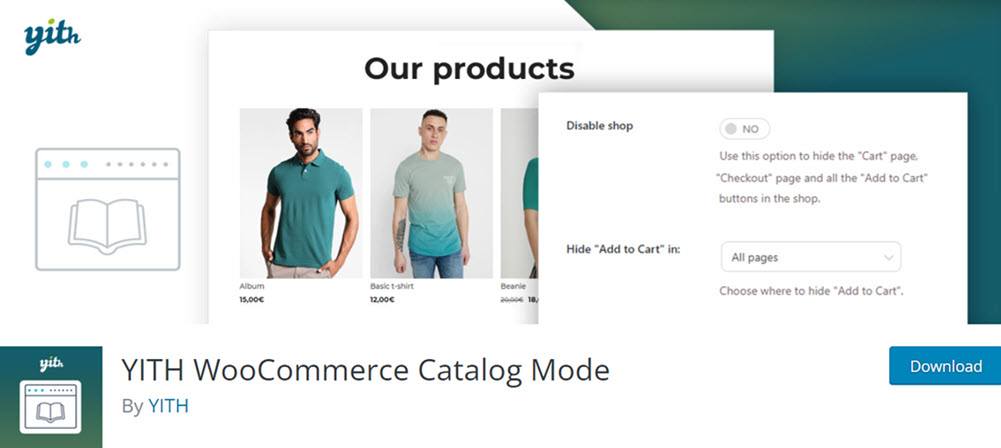 YITH WooCommerce Catalog Mode is a highly integrated freemium WooCommerce Catalog Mode plugin that allows you to display Catalog mode on your online eCommerce store. Sometimes, your WooCommerce store needs preparation for any sales period, or may you have to suspend the current sales for any reason. In such cases, you need a prompt solution to convert your entire store into a Catalog mode. Let you hide the price and add it to the cart button from each product page. Disable purchase functionality on your website for a while. Also, let you enable purchase for only logged-in users thereon.
Core Features –
Shut down the order submission by scheduling the duration of opening or closing for specific days and times.
Replace the available price and add to the cart button with customized labels and call-to-action buttons.
Enable your vendors to administrate the Catalog mode on their own.
Add a contact form on each product page and connect it with an email to receive an alert if any form is submitted thereon.
You can hide the "Add to Cart" button on the WooCommerce product detail page or other store pages.
Freemium Version
You can also hide the "Checkout" and "Cart" pages from the store.
The settings page allows you to enable or disable the Catalog mode easily.
Total number of users – 60,000+
Price – Regular License – $79.99/annually (1 Site)
Screenshot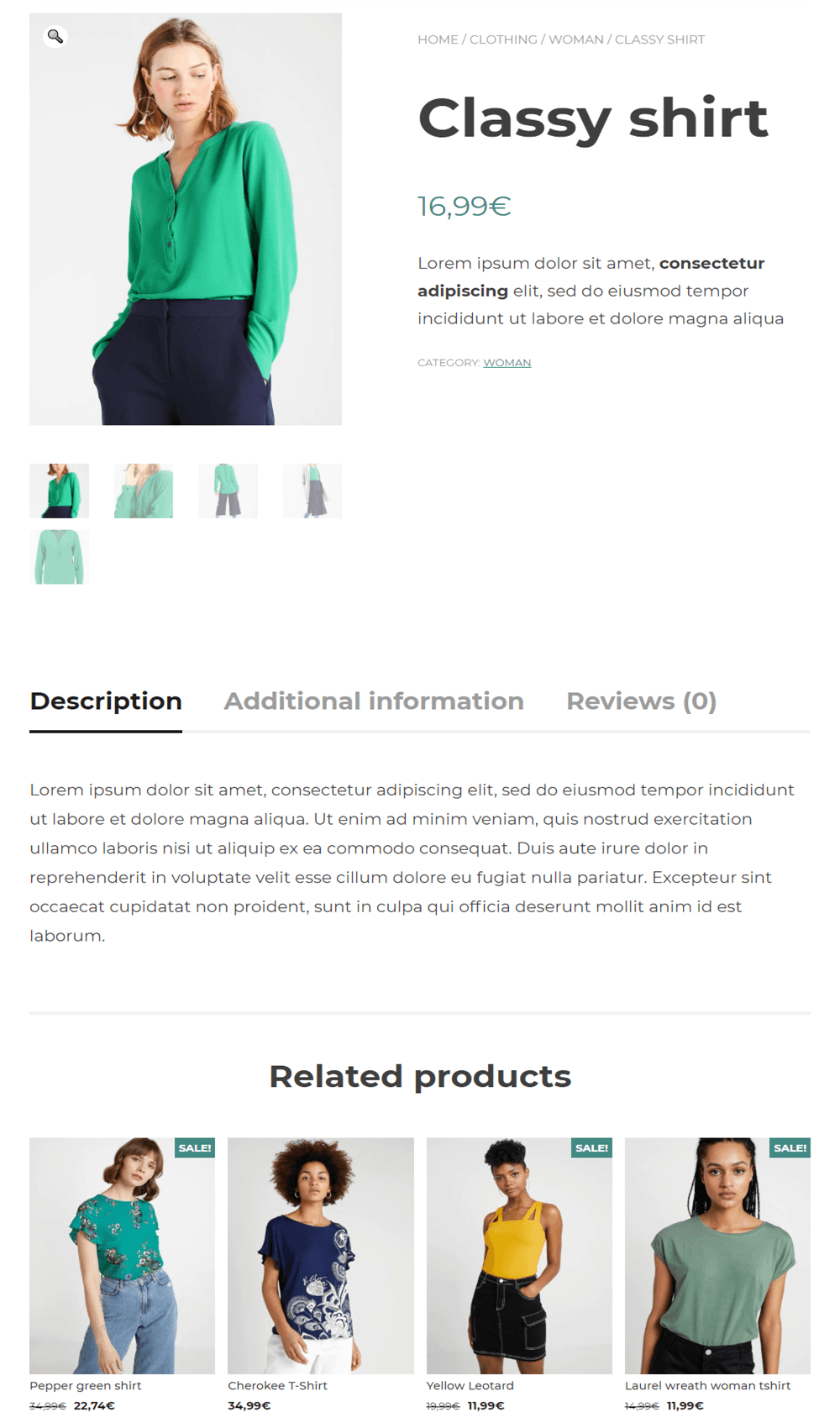 2. Elex

Elex is a feature-packed user-friendly eCommerce product Catalog plugin that lets you switch your eCommerce website into a Catalog mode in just one click. Catalog Mode, Wholesale & Role Based Pricing is an excellent choice for dealing with a simple product. This easy-to-use product Catalog plugin offers all premium features for WordPress. Easy to configure and let you hide the pricing and cart button whenever you require it. You may apply Catalog mode for any selected user roles. Rest up your admins by availing Catalog mode of your online shop for temporarily banned shopping thereon. Prepare for a holiday sale while disabling the order system for scheduled days and hours. Let you revise the product price, maintain the product page, and even when you get updated. This efficient plugin enables you to cover all mentioned things while providing your customer inquiry to keep communicating with them.
Elementary Features –
Let you hide product prices, checkout pages, and cart options for a scheduled duration.
Select your audience with defined user roles for whom you want to enable purchasing products.
Either remove or customize the cart button with HTML text.
Enable redirect on another page while your customer clicks the 'Add to Cart button.
Both free and premium versions are available.
The premium version offers support for other variable products also.
Prices can be configured in amount or percentage value.
Price – 1 Site – $79/annually,  5 Site – $109/annually,  25 Site – $199/annually
Screenshot
Easily Enable WooCommerce Catalog Mode using Free ELEX Plugin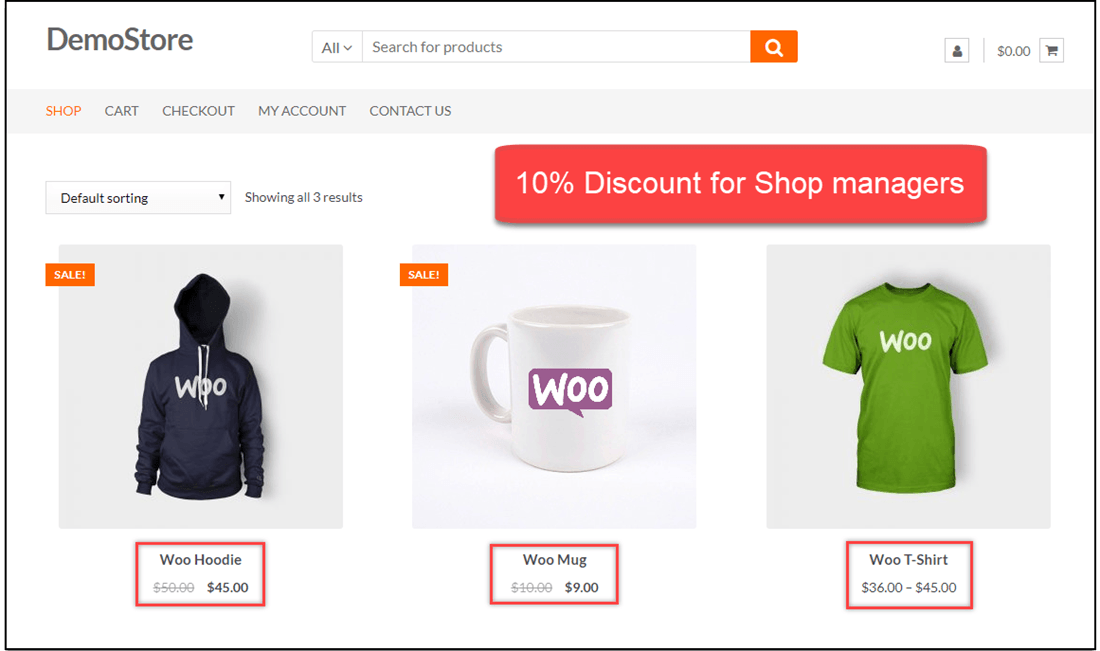 3. ImpleCode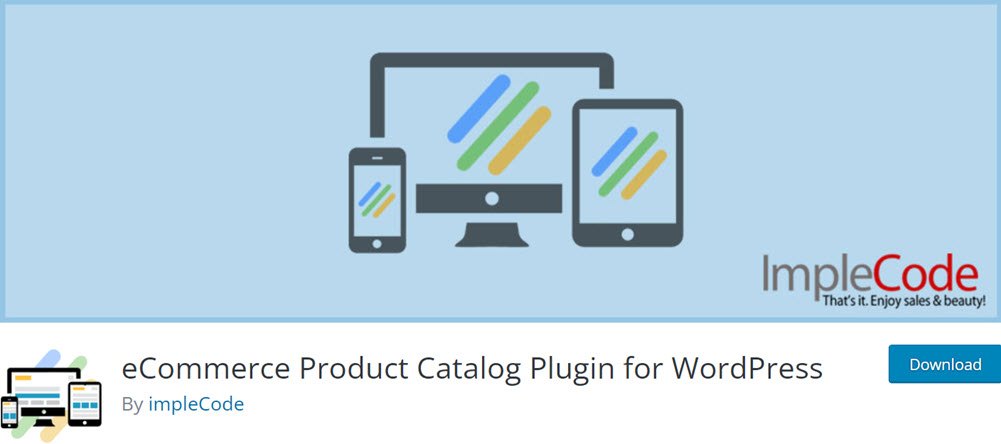 eCommerce Product Catalog is a unique and fully responsive Catalog Mode plugin for WooCommerce for creating and applying Catalog mode on your eCommerce website. Such a complete and straightforward Catalog solution lets you customize anything according to your necessity. Compatible with other existing plugins thereon. Enable your customers to submit a quote request for product availability and more. Control whom to display the price and purchasing options of products. Either create Catalog mode for everyone or customize it how you need to. Run your maintenance to prepare any specific sale shortly while temporarily stopping receiving orders.
Core Features –
Switch to Catalog mode either entirely or partially.
Let you hide add-to-cart buttons and prices from the specific product pages or the entire website.
Replace add to cart button with any customized buttons or provide a link for it.
Support Contact Form 7 to continue communication with your visitors and customers.
The entire store can be easily converted to Catalog mode for specific or all users.
You can easily remove the buy button from the product page.
Total number of users – 10,000+
eCommerce Product Catalog Plugin for WordPress
Screenshot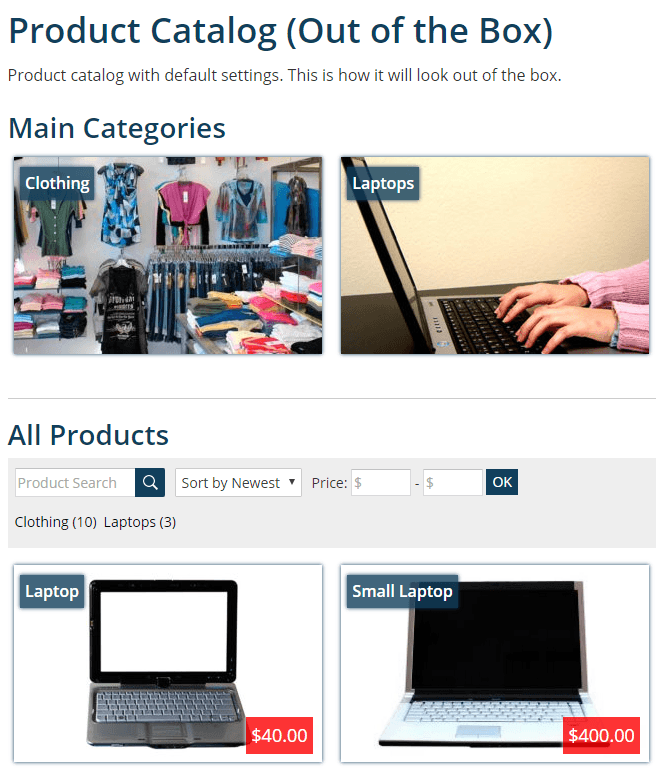 4. WC Catalog Enquiry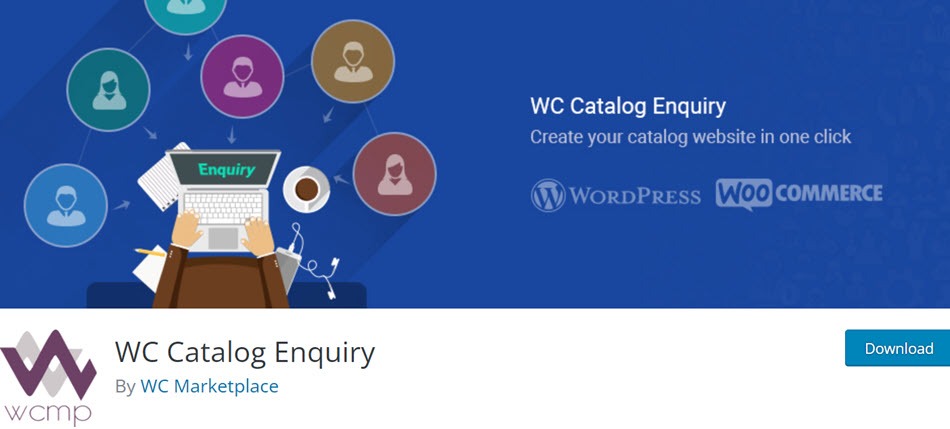 WC Catalog Enquiry is a free WooCommerce Catalog Mode plugin that is a quality-based tool popular for its free add-ons. It is a simple yet powerful plugin that allows you to have a Catalog and store it simultaneously. It makes an excellent choice for those WordPress and WooCommerce users who want to convert their WooCommerce store to an online catalogue for a short time based on users' needs. A customer's query can reach you thru the Enquiry form.
Features:
Product prices can be hidden for non-registered users or all users.
You can easily turn your WooCommerce store into a powerful product Catalog website.
The Catalog mode can be applied to the whole store.
Product categories can be bifurcated to show up either in the Catalog or on sale. Similarly, specific products can be added to the Catalog or the store.
The Catalog mode is displayed for both logged in and guest users.
You can hide Add to cart button on the single product page or any other page such as Catalog, shop etc.
The admin can modify the view and see the store either in Catalog mode or as a full store.
Total number of users – 10,000+
Screenshot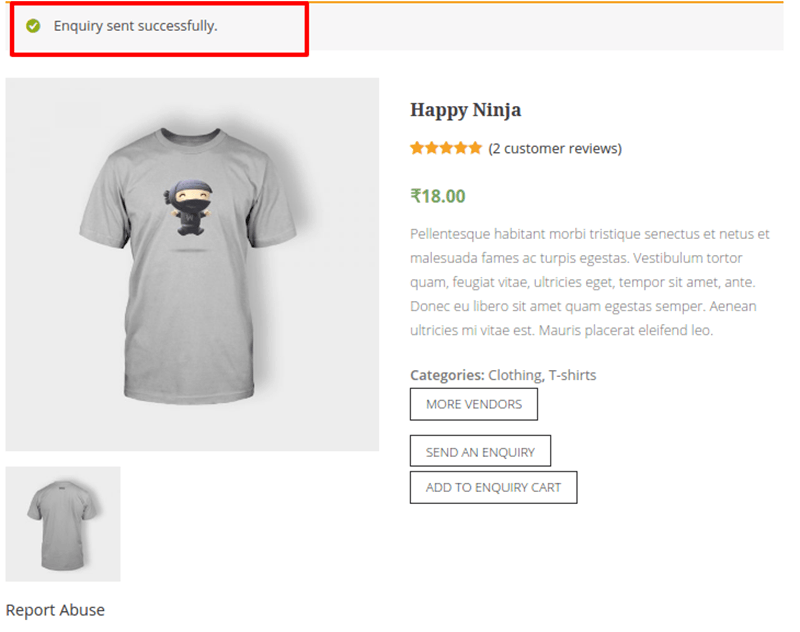 5. Advanced Catalog Mode for WooCommerce

Advanced Catalog Mode for WooCommerce is an ELEXtensions presentation that facilitates easy conversion of your entire store or a part of your store to Catalog mode. Catalog Visibility Options is a great plugin that allows you to switch your store to a full-fledged Catalog with a single click. The store processes are streamlined when a product is out of stock. This Catalog Mode is a unique plugin because it allows your customers to interact with you even when your store is in Catalog mode.
Features:
You can hide the Add to cart button on the product or shop page.
There is also a provision to hide pricing and ratings from the shop and product pages.
Customized buttons that can be further styled can be added with the help of the plugin.
These customized buttons with links can redirect to a new page.
You can choose to remove add to cart option based on user roles. Besides, you can also replace the option with custom buttons.
You get the option to make the store offline only to the logged in users and retain the store view for the admin.
Prices can be displayed or hidden based on the user's authentication and Minimum Advertised Price (MAP) rules.
Total number of users – 3,000+
How to set up catalog mode in wocommerce
Screenshot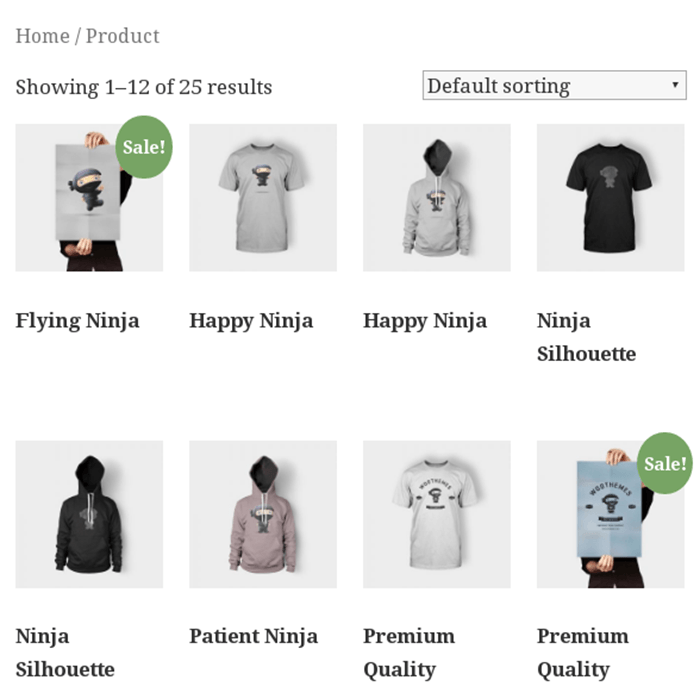 6. WooCommerce Product Catalog Mode

This WooCommerce Product Catalog Mode plugin makes the online store flexible by providing message configuration by replacing the cart and price tags entirely or partially. WooCommerce Product Catalog Mode & Enquiry Form also helps you build an exclusion list to keep products or product categories out of the Catalog mode. Customers can contact you through the writing to us option and pdf, thus imparting a better user experience.
Features:
You can remove prices from the single product page.
You can remove the "add to cart" button with the "send enquiry button".
The Catalog mode can be applied based on the user roles.
Even specific countries can be excluded or included in the Catalog mode.
The cart can be disabled/enabled as per the eCommerce functionality of the shop.
Alternate add to cart options or price content can be configured if the e-commerce functionality or prices are disabled. You can enable these options for the logged in users or the admin.
Price – Regular License – $29/annually (1 Site)
Screenshot