8 Best WooCommerce Upsells And Cross-Sells Plugins 2022
There are many strategies on the eCommerce websites to increase sales out of that most famous technique is upsells and cross-sells. In this strategy, we show the customers recommended products or frequently bought together products using WooCommerce Plugin.

These features increase your sale up to 3% extra because they provide the customers to buy a similar product on the same with either some pricing difference or their related products. Even we have seen wishlist and abandoned cart Plugins helped a lot to increase their website sales.
Some of the Plugins support recommendations of chained or grouped products at the checkout or cart page. Even you can use the forced sale products option to double your sale rate.
You may also be interested in FOMO Plugins and Product filter Plugin
So let's have the list of WooCommerce Upsells and cross-sells Plugins are as follows:
1. Recommendation Engine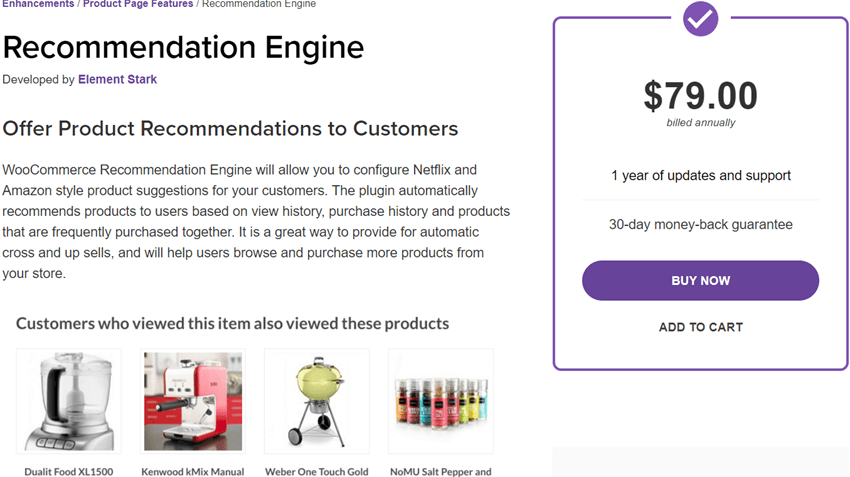 This extension has been exclusively designed to create bundled packages. One of the best extensions that create pre-made bundles of products and offers. If a customer opts for the main product in the package, he gets the chained products also. However, the plugin also gives the option to sell individual products of the package taking account of the customer's choice. The extension takes care of both the seller and the buyer. The seller can bundle many similar products or variable products or offer gifts for purchasing the main product.
The potential of product recommendations has been leveraged with the WooCommerce plugin Product Recommendations. The product has offered data-driven upsells and cross-sell. Its detailed analytics help you optimize your strategies. Besides, the plugin can be placed at more than 20 locations across your store.
You need not waste time entering upsells and cross-sells in every product manually. Instead, try this plugin and create upsells and cross-sells in bulk. The plugin features an amplifier,  visibility conditions, and smart filters to create recommendations for multiple products. You can also offer conditional Upsells and Cross-sells based on the visitor's cart.
Price – 1 Site – $79/annually
WooCommerce Chained Products and Collection Bundles
Screenshot
2. Iconic Sales Booster for WooCommerce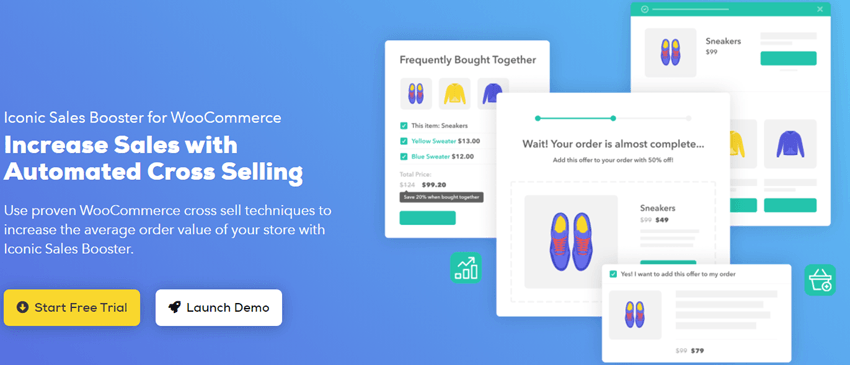 Iconic Sales Booster lets you establish the system for cross-selling on the e-commerce website effectively. A well-integrated WooCommerce extension that presents a variety of products as frequently bought together everywhere on the website. Although, allow your customer to get more similar products so that they shop more from your site. As more as the customer buy products the revenue of your online store significantly getting high. Assures your customers by showcasing the trending products according to their categorized interests. Let them cart the similar products instantly without going anywhere else or searching for it particularly. Aware customers about the products that may be useful to them while tracking their activities.
Key Features –
Showcase the Pop-up for revealing items that are available in the cart along with a maximum of 3 cross-sells.
Let the customer have the products that they missed for any reason by displaying them in pop-up style.
Enable your customers to get access to more products like that already existing in the cart with available offers and more.
Price – 1 Site – $129/annually,  3 Site – $259/annually,  30 Site – $799/annually
Screenshot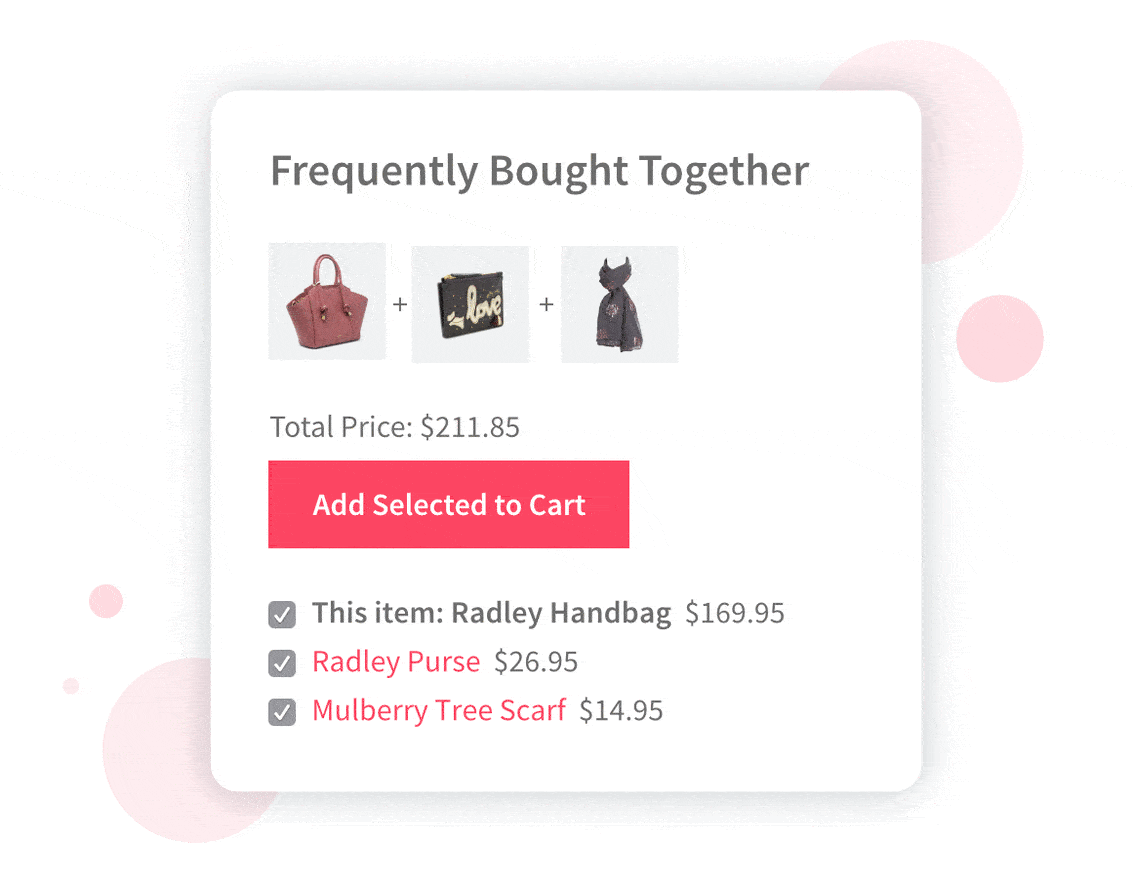 3. STORE APPS Grow Your Sale

WooCommerce Frequently Bought Together is a perfect extension to plan specifically cross-selling attributes. Increase the revenue of your online store while selling more products with appropriate presentations on the site. As your customer comes to your e-commerce site to purchase any specific product make them access more products that they may purchase accordingly. To enable such functionality in an automated way, you must install this WooCommerce extension which works very well without any configuration. Make your buyer shop more products while establishing the Frequent Buy Together plugin. According to their experience of surfing products on the site, this extension automatically displays that product whenever they nudge a well as buy any products right there. Allow to build the sequence of best-related products and also enable to place instant buy now button which eliminates the redirection elsewhere.
Reasons to have Frequent Buy Together Extension –
Enable numerous offers on the checkout page such as order bumps, cross-sells, upsells within one click, and more.
Automated cross-selling features that allow the recommendation of useful products based on the choice of customers.
To avoid more conflict, hereby make your customer comfortable while displaying two alternatives as Frequently Bought Together products.
Price – 1 Site – $49/annually, 1 Site – $149/Lifetime
Screenshot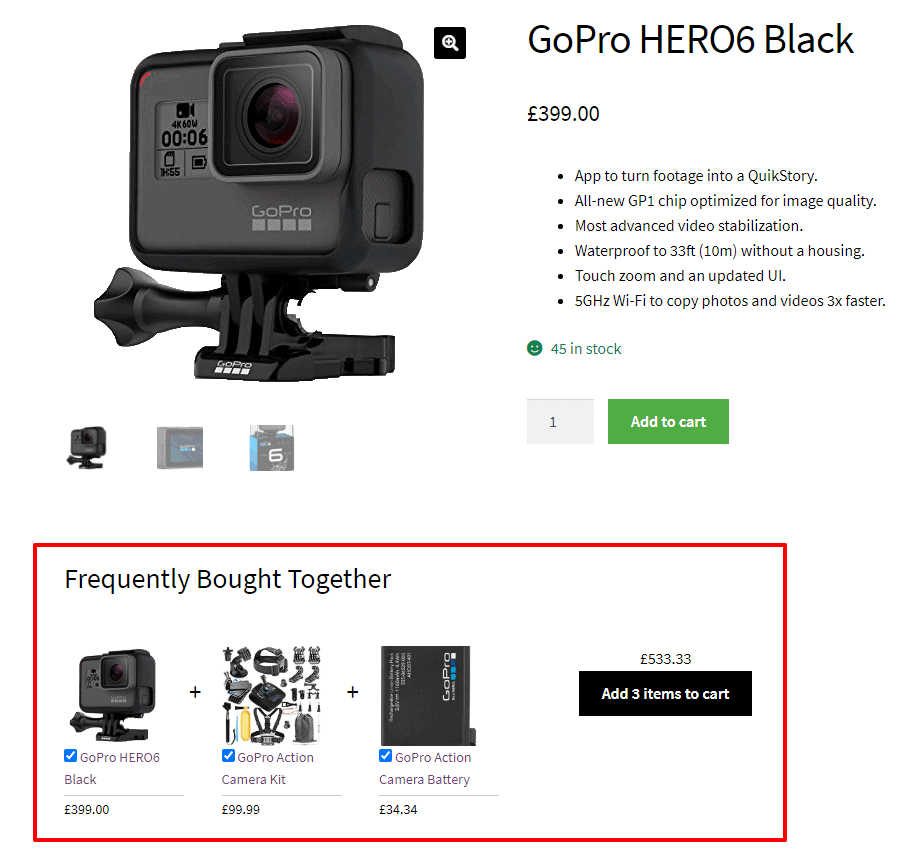 4. YITH WooCommerce Frequently Bought Together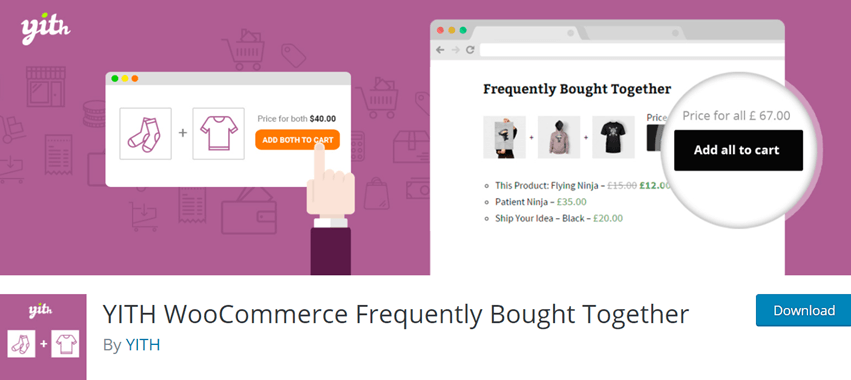 The phrase "frequently bought together" is highly appealing for customers and can raise conversion rates. You can implement this feature to your website with the help of the YITH WooCommerce Frequently Bought Together plugin. This plugin enables you to design straightforward offers and suggests related products for every single purchase on your E-store in the popup style. The tool is available with extensive documentation and can customize the title, color, and text of the button for "Add to Cart" under the "Frequently Bought Together" section.
Customers also bought this For WooCommerce is one of the best methods to show the customers the similar, related, and other useful products that complement the products already in his cart. It is one of the cleverest ways to get into the customer's cart and prompt him to do increase your order value. The plugin also serves as a time saver for the customer because he does not require to do further research on related products. A sense of curiosity also gets initiated among the customer.
Total number of users – 10,000+
Price – 1 Site – $69/annually
Screenshot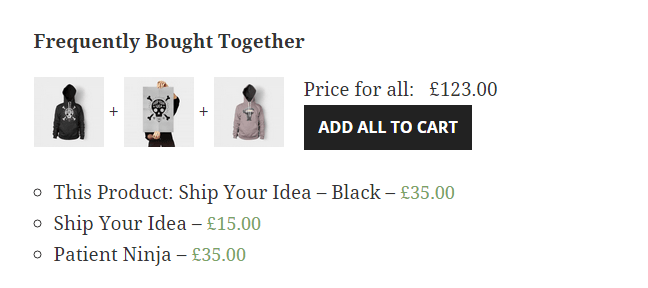 5. WOOCOMMERCE FORCE SELL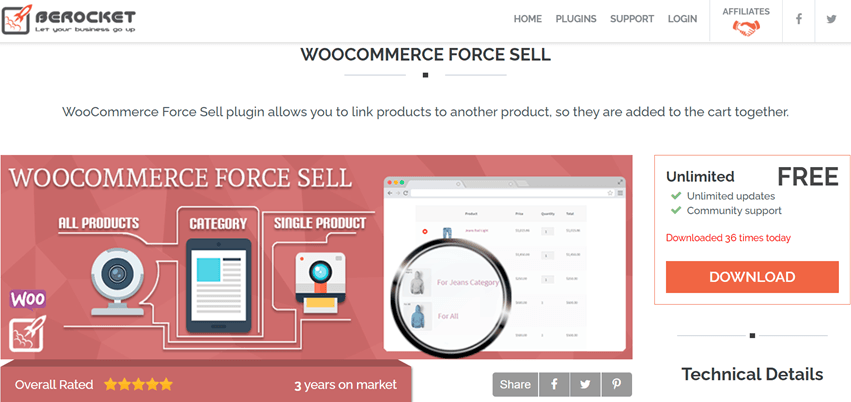 WooCommerce Force Sell works by linking products so that they get bundled in the cart altogether. This ultimately can lead to linking both products and services. This plugin has been successfully tested with themes such as Abacus, Avada, Bridge, Storefront, Louis, and many more.  The key features of the plugin are that it provides advanced options for product selection, applies conditions for sale, stock, and price status; offers shortcodes for product display on the store page.
It facilitates to increase the average order amount value by showing them funnel offers once they have finished purchasing. The extension creates versatile offers for the customers once they are done with the initial purchase. Additionally, it also shows funnel offers to the customers at the right time of their purchase and helps them take the offers through single-click and COD options.
Price – Free
Screenshot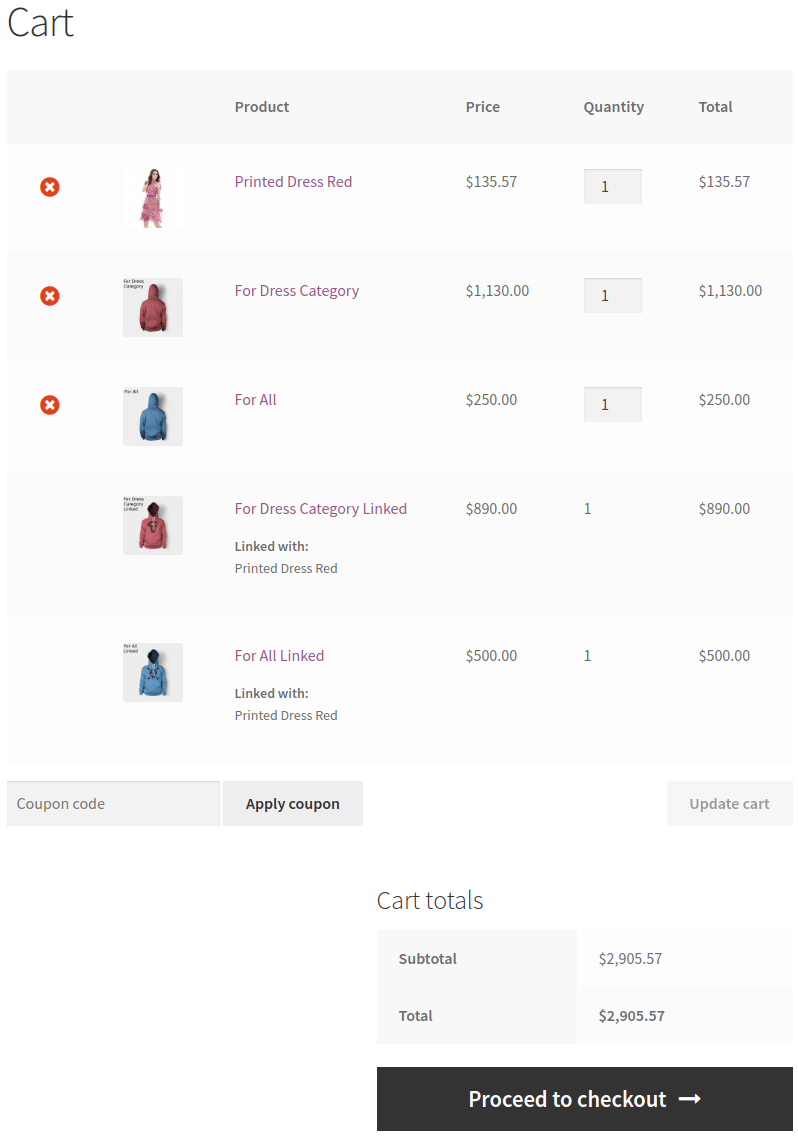 6. One Click Upsell Funnel for WooCommerce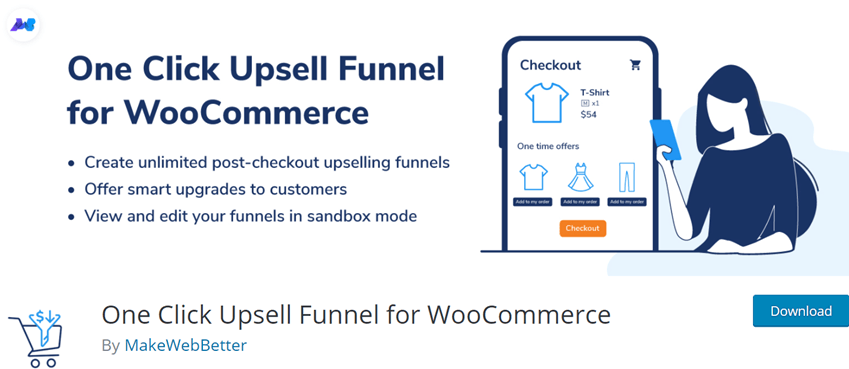 One-Click Upsell Funnel for WooCommerce is an extensive plugin that assists you to create offers for upselling after the purchase of any product. To eliminate the hassles of purchasing more products on the same e-commerce store establish this automated WordPress extension. Hereby, you enable your customers to shop more without going through the entire payment procedure or cart the product first if they once get into the same. Allow them to directly enjoy the upsells inability which saves the information by default and utilize the same for your next purchase. Save the time of your customers while serving them a one-click purchase option even without adding such a product into the cart.
Moreover, One-Click upsells allow you to establish unlimited funnels for your WooCommerce products according to the necessity of the website. Track the activities of your customers through google analytics and show them such products for purchasing in the list of buying more.
Total number of users – 1,000+
Price – 1 Site – $55/annually,  3 Site – $175/annually,  25 Site – $409/annually
One-Click Upsell Funnel For WooCommerce Tutorial 2022 Part 2: How to Create One-Click Offers Funnel?
Screenshot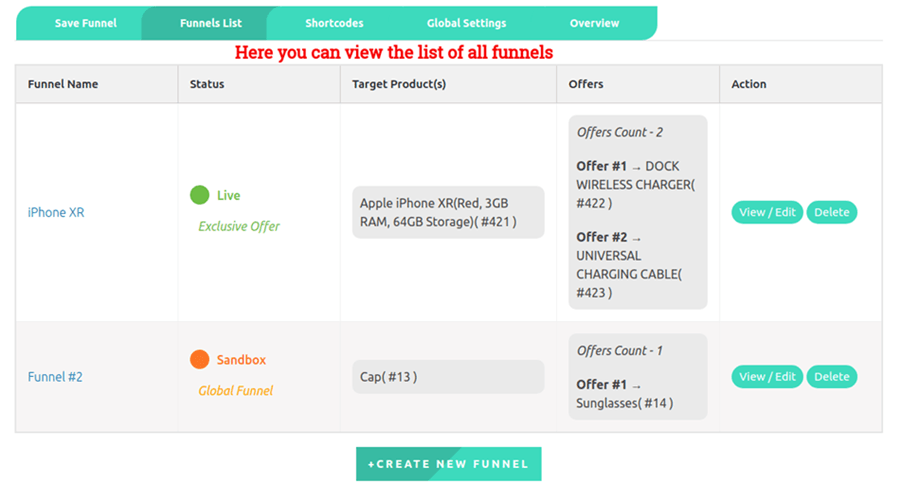 7. WooCommerce Boost Sales

WooCommerce Boost Sales is a comprehensive automated market manifesto for an eCommerce platform. The plugin has many amazing features that can help in conversion hikes and facilitate online sales. This multi-purpose tool aims to Upsell & Cross-sell both manual and auto recommended products. The smart plugin can create combos of frequently bought products and sell them at a discounted price. Beeketing also prompts the customers through sales gamification to buy a few more products and reach a particular cart value to get a reward.
You can stimulate the profitability of your web store by the extension plugin WooCommerce Boost Sales. This plugin instigates the purchase by the customers by both up-selling and cross-selling. In an independent WooCommerce platform you can add up-sell and cross-sell products. Once the customer clicks on the "Add to Cart" button, the up-sell popup gets displayed and prompts the customers to buy those products. The cross-sell popup gets displayed cart page, single product page, or check-out page.
Price – Regular License – $32/Lifetime
Screenshot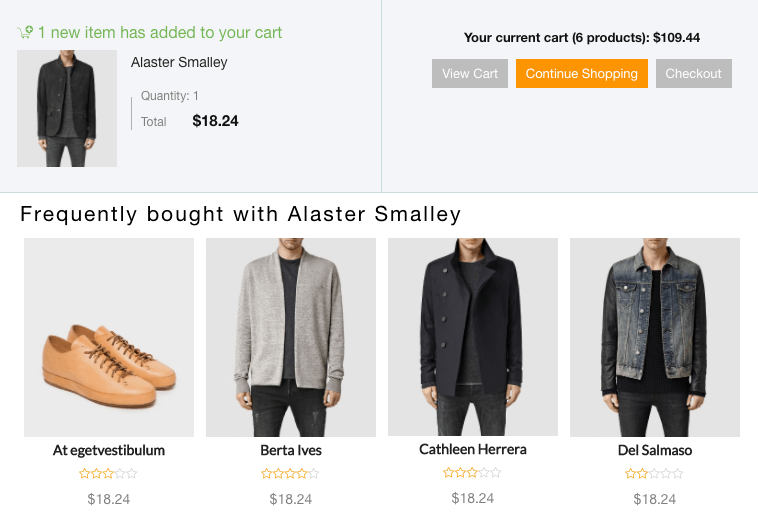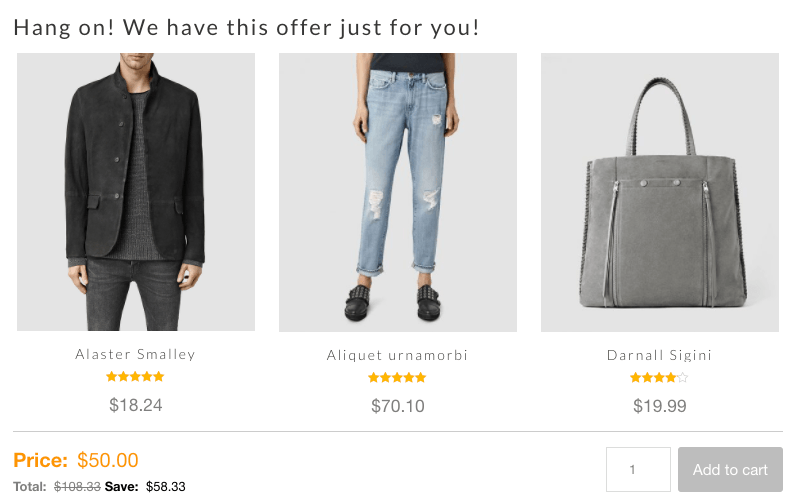 8. WooCommerce Checkout Upsell Funnel

WooCommerce Checkout Upsell Funnel enables you to showcase the more relevant products on the checkout page while eliminating interrupted checkout procedures. An extension entitled to suggest similar products along with possible discounts and offers while existing on the checkout page. Enable your users to add more items into the cart and let them extra purchases by displaying appropriate deals. Afterward, if the customer intent to buy that product they may just click the button available and it is followed up with an ongoing purchase automatically. Administrate the several conditions that enhance the visibility of such products consisting of products, cart, and custom functionality.
Integrated Features –
Products Suggestion – Suggest more products to the customer and encourage them to shop more at the best available offers within the same purchase.
Checkout Page – As anyone clicks the buy now button for any product, the page of checkout will appear with a list of so arranged products that are useful for that customer.
Enable Countdown – Showcase the offer and discount for any particular product that will last for a few minutes or hours. So that the customer may get it immediately to utilize the offer shortly.
Price – Regular License – $10/Lifetime
Screenshot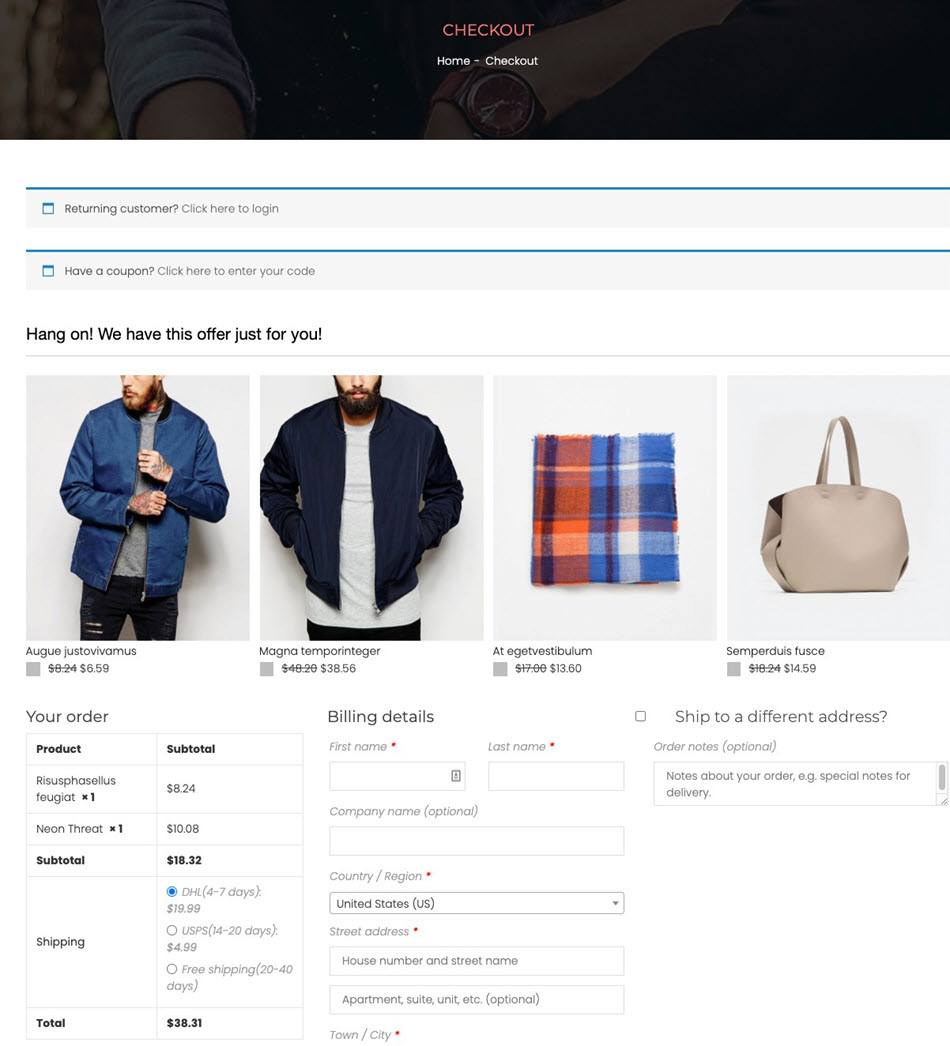 6. YITH DEALS FOR WOOCOMMERCE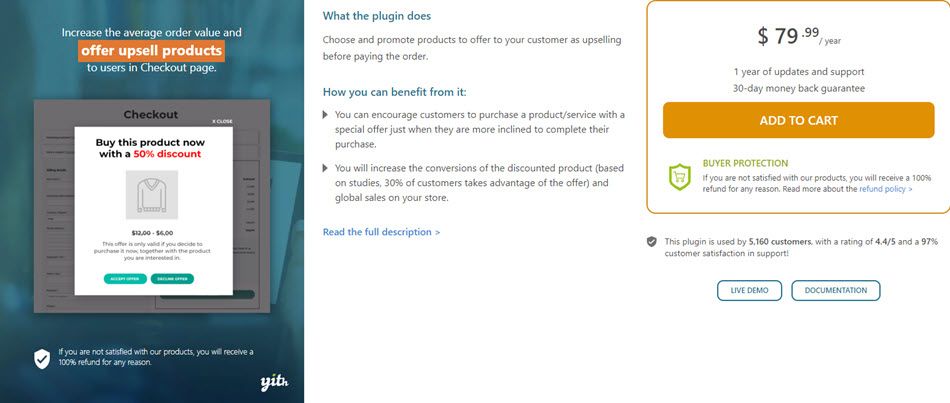 Sales can be increased drastically if the buyer gets the offer to make a little extra purchase just at the time of payment. This little extra every time adds to the big profit of the selling joint. YITH Deals for the WooCommerce plugin provide an easy way to implement this strategy by showing a popup just before the payment with some offers which will be valid only at that point in time and with the products being bought at that time. It also offers to schedule a promotional time period, links an offer to a single product, or set it according to the amount spent. The following are the features of this plugin:
This plugin helps to create rules to show an offer on a checkout page at the bottom or in the form of a popup.
The website owners can customize the content of the popup to make it more catchy.
the owner can choose to hide the offer to display another offer if the offer is rejected.
The owner can also choose to display a special offer for a product if it is accepted.
It is also WPML compatible.
Pricing –  Single Site – € 59,99, 6 Sites – € 99,99, 25 Sites – € 129,99