Steps To Track Form Conversion Source In Google Analytics With Monsterinsights
Planning to track Your Form Conversion Source means you must want to know from which page they got refereed from and their traffic source/medium in google analytic. you can do it easily with events tracking in Google Analytics using MonsterInsights.

Lead source tracking helps you identify the referral websites or the marketing campaigns that drive you the most leads.
In this article, we will show you how Form conversion tracking can easily be done using the MonsterInsights Forms addon.
Table of Content
1. Track Form Conversion Source In Google Analytics
2. Lead Source Tracking in Google Analytics
3. Track Form Conversion Sources In WPForms
4. Uses Of Data From Form Conversion Source Tracking
Track Form Conversion Source In Google Analytics
Tracking Form Conversions with Google Analytics can be tedious and time-consuming as you need to configure a goal and place a tracking code on your website. This seems to be even more exhausting when you place lead generation forms all over your site at different locations.
You can track your form conversion source in Google Analytics using MonsterInsights. This will make the process simpler as you won't have to enter the tracking codes manually. MonsterInsight will automatically track your form conversion in Google Analytics.
You can do this by following the below-mentioned steps.
You may also be interested in FOMO Plugins, Email marketing service, Live Chat Plugins
1. Install and Activate The MonsterInsights Forms Addon
Note:- We need MonsterInsight Pro License For this work
The first step is to install and activate the MonsterInsight Forms Addon. Installing the addon is simple as it doesn't require any setting or configuration. The Form Addon works seamlessly with any other contact form plugin, hence you can easily check your  Gravity Forms and  WPForms analytics, or any other WordPress form plugin. Now, you have to connect your MonsterInsight plugin. with Google Analytics.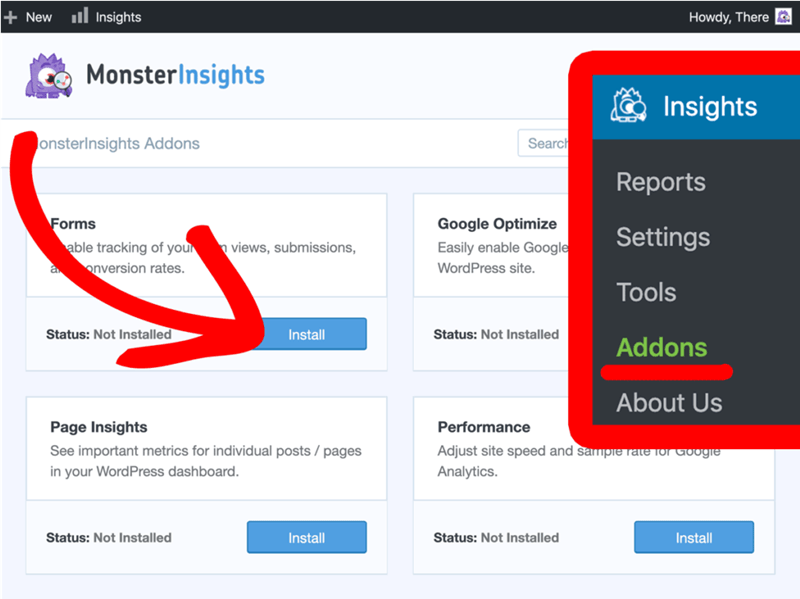 Once you have connected your MonsterInsight plugin with Google Analytics, go to insights and click on Addons. Now, go to Forms Addon and click on the Install button. Once the addon is installed, click on the Activate button to ensure that your addon is ready to use.
2. View The Reports
Once you have installed and activated the addon, MonsterInsight will automatically start tracking the form and record the data of your forms. To access the report, go to Insights, click on reports and then click on Forms. Here, you can check the Impressions, Conversions, and Conversion Rate of each form.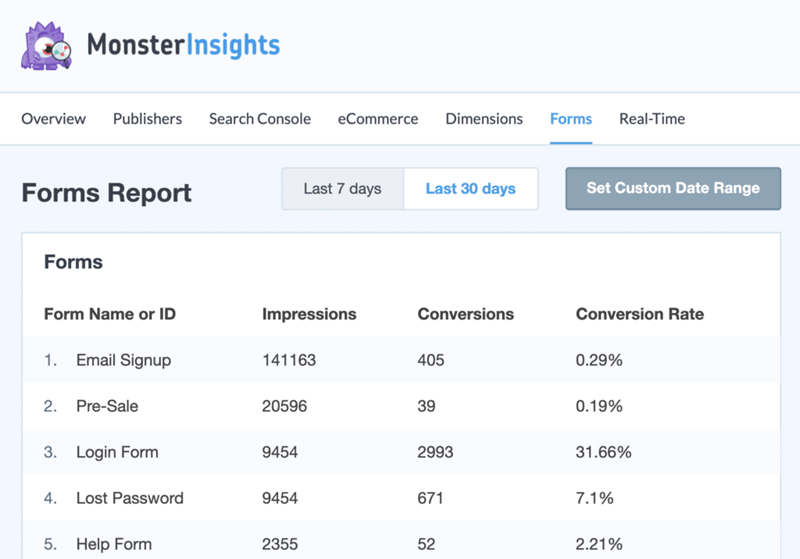 Lead Source Tracking in Google Analytics
After setting up Form Conversion Source tracking in Google Analytics, you might want to find out where your leads are coming from. To do this, first, you have to log in to your Google Analytics account. After logging in, go to the Behaviour section, navigate to Events and select Top Events from the dropdown. Now, click on Form under Event Category.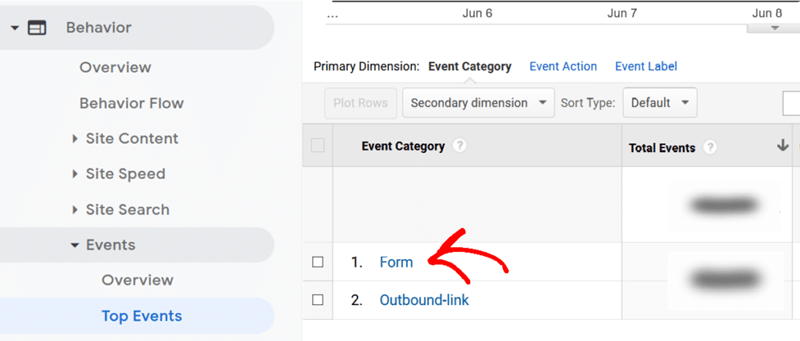 Now, under the Events Action section, you will see the Total Impressions and Conversions for your form. To find out the source of your leads, click on conversions.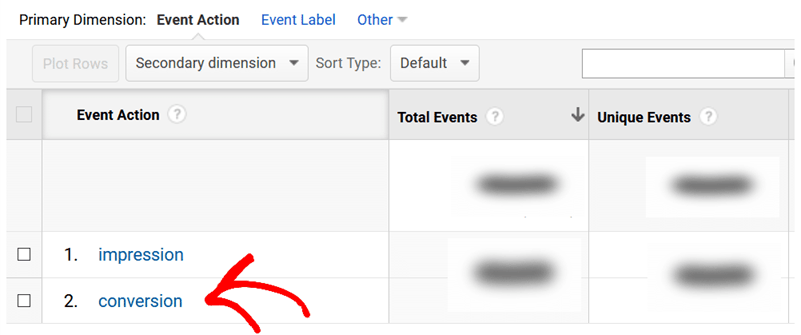 Here, you will see all the forms submitted by your visitors, including your contact form, quotation form, or any lead generation form. Select the form that you're interested in finding its source.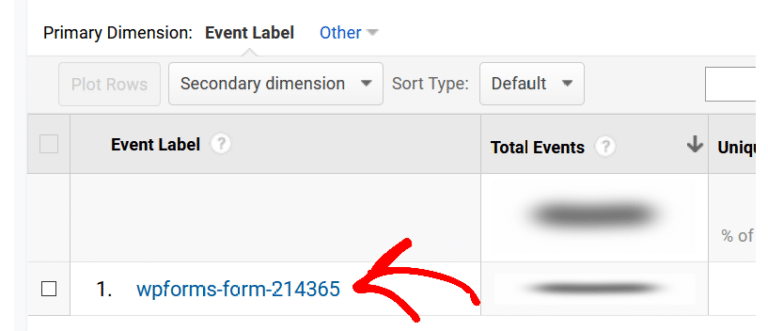 After selecting the form, select Secondary Dimension from the dropdown menu and search for Source / Medium in the search bar. After selecting Source/Medium, you'll see all the sources your visitors come from.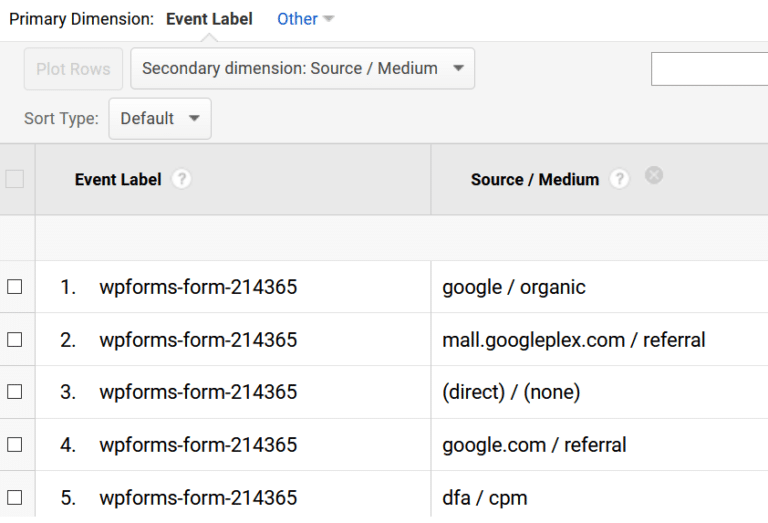 You can also use the Advanced Filter for further breaking down the data. For example, you can use advanced filters to identify the traffic that other websites send you. In this case, it will show you only referrals as a source. To begin with, click on Advanced next to the search bar. Now, select include and then Source/Medium from the dropdown. Thereafter, select containing from the third dropdown and enter referral in the last field. Once you're done entering the details, click on the Apply button.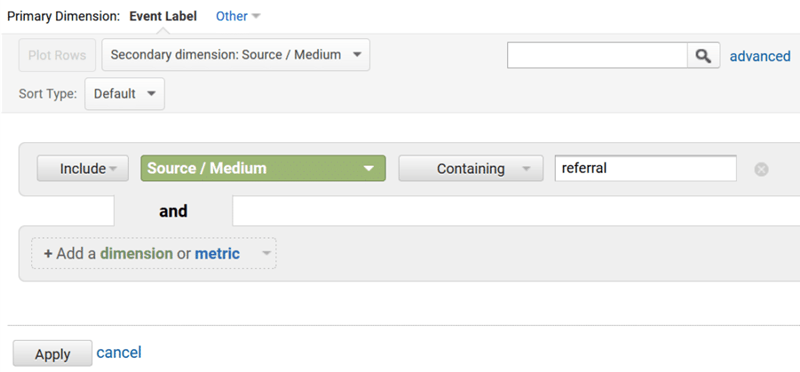 Now, you can see the referral sources for your completed forms. You can do the same for other sources as well using the advance filter.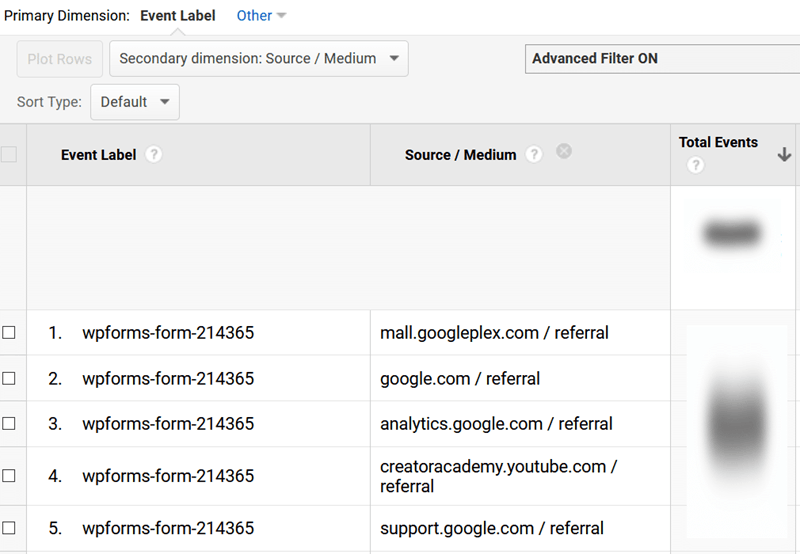 Track Form Conversion Sources In WPForms
You can also track your form conversion sources using WPForms. To do so, you have to install and activate the User Journey Addon (Pro or higher plans) from WPForms. This addon tracks and record the path a visitor takes before completing and submitting a form on your website.
To begin with, Go to WPForms from your WordPress dashboard. Now, go to addons and search for User Journey Addon. Now, install and activate the addon.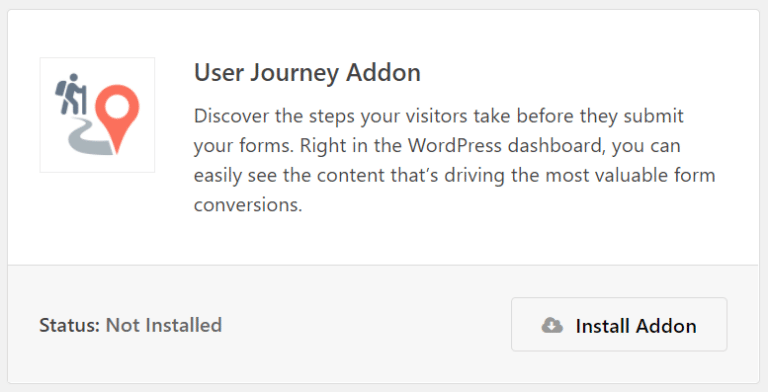 After activating the addon, Go to WPForms, click on Entries and select the form for which you want to see the user journey.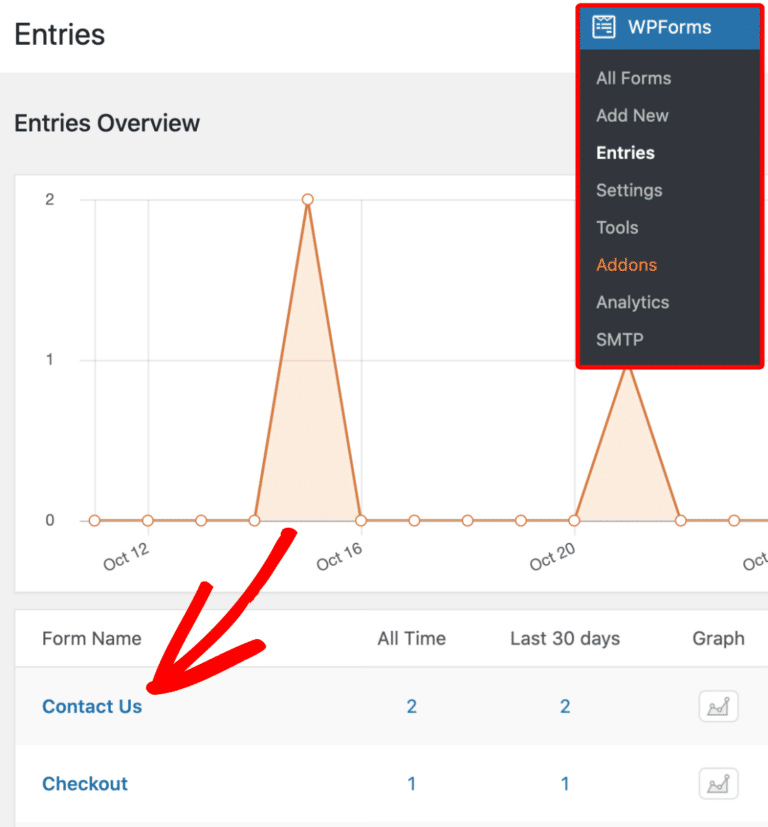 Now, you will see a list of entries on your form. Click on the View button and scroll down to the User's Journey to check the user's journey before submitting the form.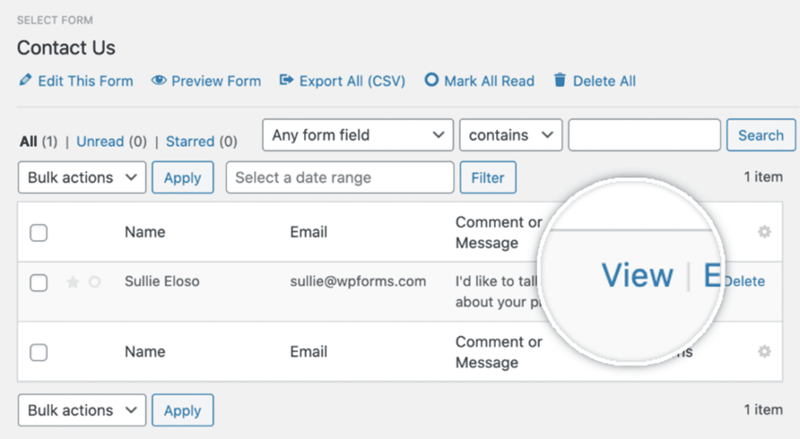 Here, you can check the pages your user visited, the date, time and duration. To check the URL parameter of the page a visitor used, click on the Info icon. You can also visit the page by clicking on the Open Window in a New Tab icon.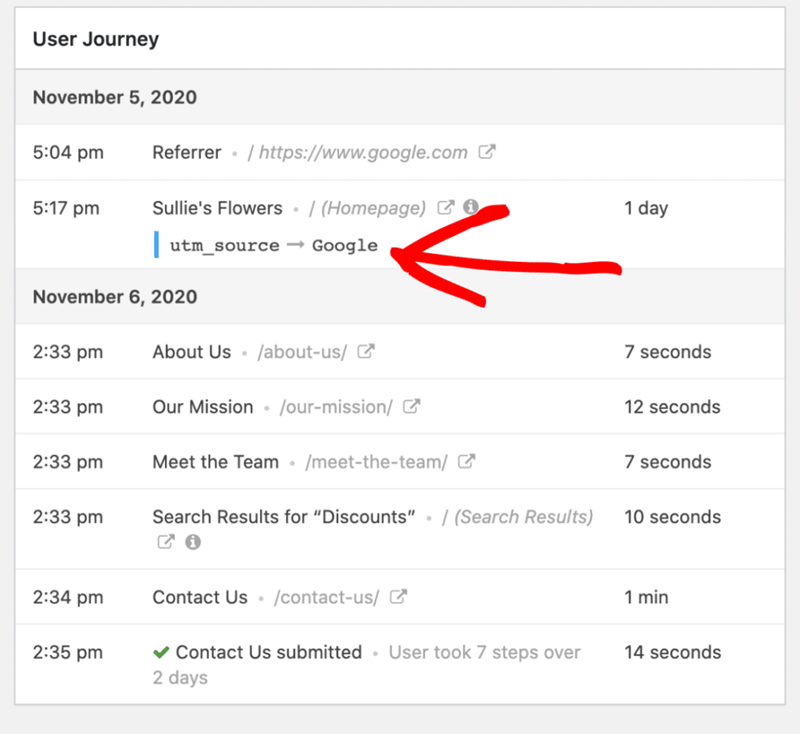 Uses Of Data From Form Conversion Source Tracking
As a marketer, you know that the data is the ultimate king. If you can read data, you can use it to optimize your campaign.
1. It helps you identify the best channel for the campaign promotion; By setting up the lead source tracking on your site, you can identify the channel that drives you the most leads. Once you've identified the most profitable channel to promote your marketing campaigns, you can enhance your focus on them. It also helps you channelize your funds accordingly to yield the best results.
2. It also helps you find new partnership opportunities; Setting up lead source tracking on your website can bring you opportunities to partner with other websites. For instance, you can strike a deal with the referral site that brings you the most visitors. Similarly, you can also form an affiliate partnership with the sites that bring you profits.