Setup hCaptcha In WPForms In 3 Easy Steps
Trying to prevent Contact form spam? hCaptcha Could be the best free alternative to google's reCaptcha. We will learn to Setup hCaptcha In WPForms. WPForms is one the best contact form plugin for WordPress which has lots of addons to ease your work.

Using Captcha you can protect your website Contact form spam. Many Bots they try to spam enter your website which can easily be blocked using hCaptcha because it has Ai-based bots and human identifiers. And it is compatible with GDPR and CCPA  privacy policy.
Here are some easy steps you need to follow to 3 Steps to Setup hCaptcha In WPForms –
WPForms Overview - Best WordPress Contact Form Plugin
You may also be interested in Drag and Drop Page Builder, Landing Page Builder, and Email marketing
Generate Hcaptcha keys
Download the lite version of WPForms Plugins
Once you activate the plugin, go to the settings tab of WPForms.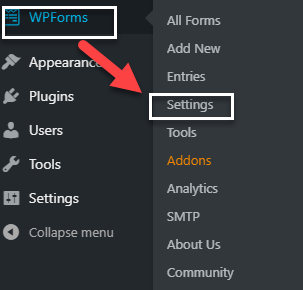 And now click on the Captcha tab. You will have three options on your screen – hCaptcha, reCaptcha & none. Then select hCaptcha.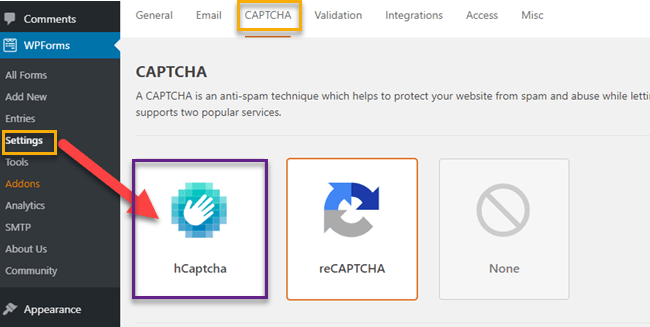 Now you have to log in to your hCaptcha account. If you don't have an hCaptcha account, you can sign up for free.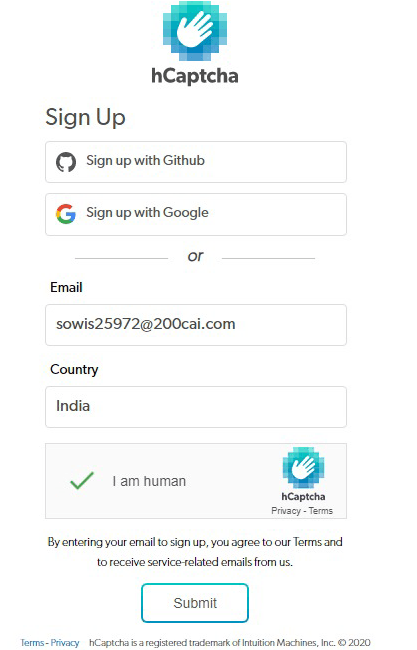 After logging in to your hCaptcha account, click on the new site button on the top right corner.
You can now add your website name under the "ADD NEW SITEKEY" section.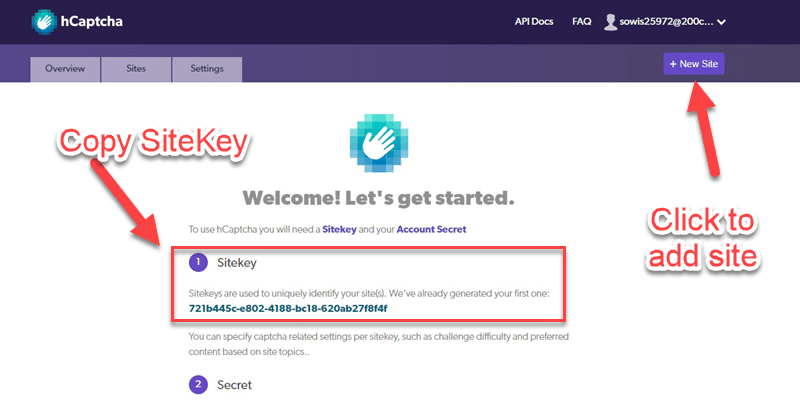 Under the general settings, you can add your domain name and choose the captcha difficulty level based on your preference.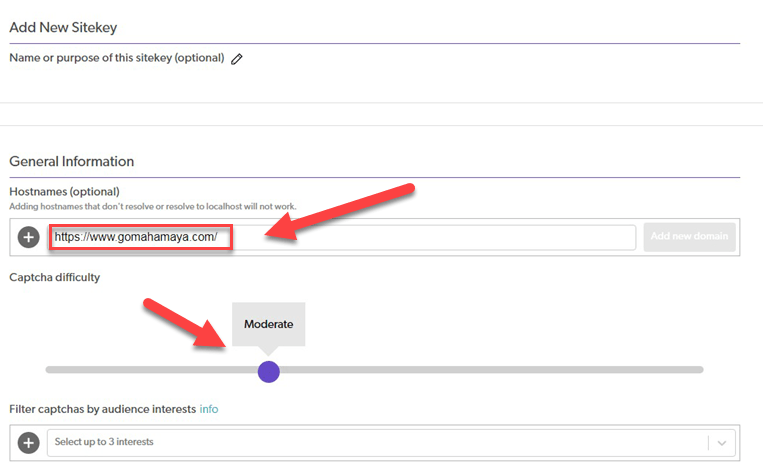 In the next section, you can add up to 3 different interests that will filter how your captchas will look like. For example, if you have a fashion blog, you can choose the "SHOPPING AND FASHION" filter or if you are a person interested in technology you can filter your captcha with the "TECHNOLOGY" filter.
Once the configuration is done, do not forget to click on the "SAVE" button.
Getting your hCaptcha keys
After saving the configuration, you will be redirected to your "sitekey" section.
Click on "SETTINGS", copy your sitekey and paste it into your WPForms.

Now you have to copy your secret key from the settings tab of your hCaptcha account and paste it in the WPForms section.
Make sure to save your hCaptcha keys.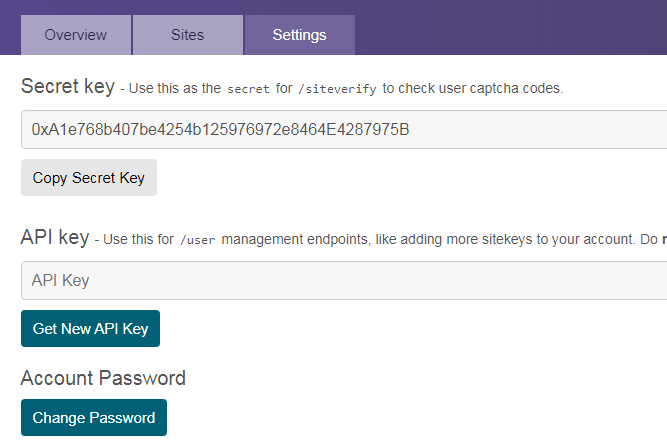 Add hCaptcha keys to your WPForms
Now you can add hCaptcha to any of your WPForm. For that just click on hCaptcha Then automatically it will add in the background.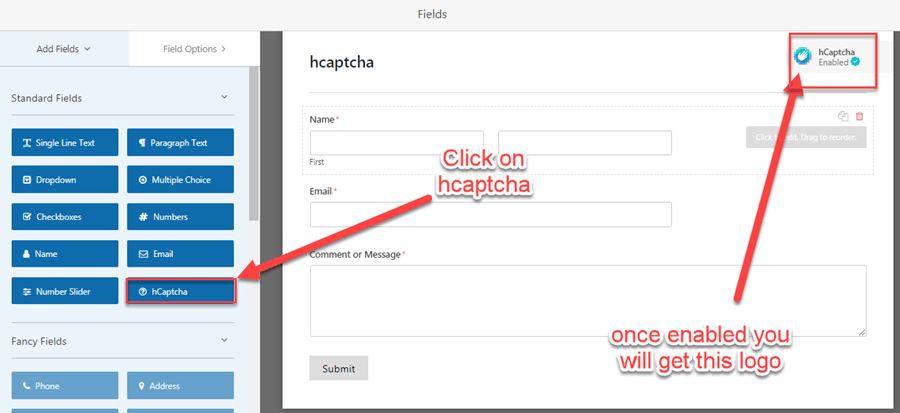 If you already have a WPForm you can directly add hCaptcha to your form or you can create a new form from scratch.
Now, go to the form builder section and select hCaptcha under "STANDARD FORM FIELDS".
If your hCaptcha is enabled, a badge will show up in the upper right corner of your form builder.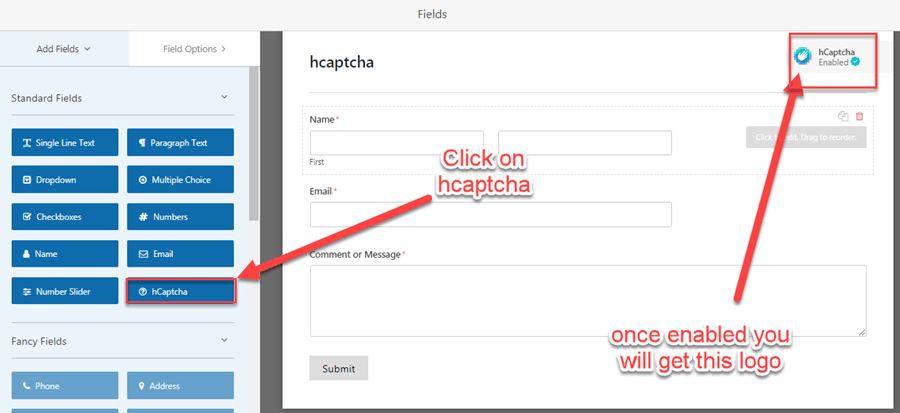 You can now publish your form on any page and you can see the hCaptcha feature.
You can add your contact form by going to the contact us page then selecting WPForm block then selecting your form name.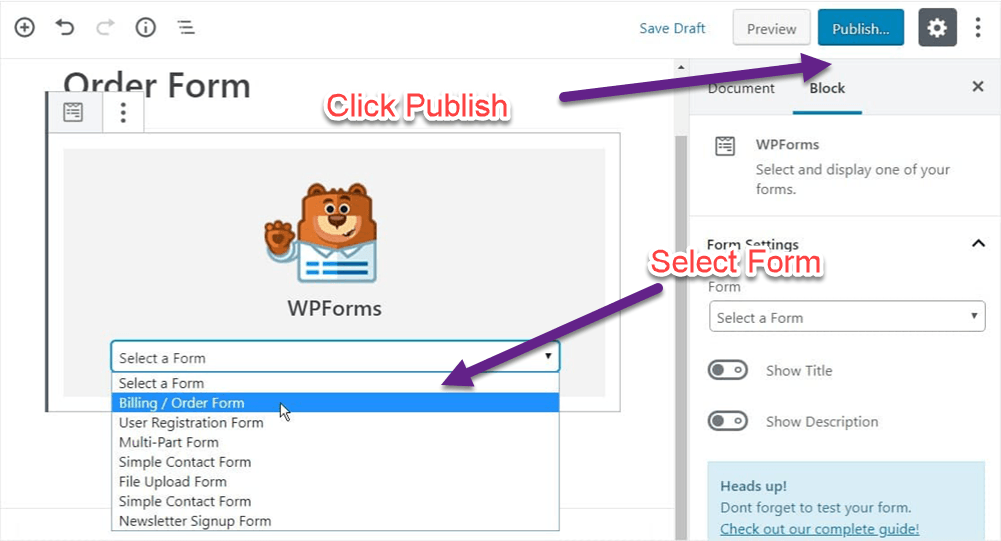 Whenever you want you can turn off hCaptcha. Go to settings, click on the general button and you can toggle the "Enable hCaptcha option".
Conclusion – Setting Up Captcha is quite easy in WPForms because it has a drag and drag builder. So go ahead and buy Premium Version which has many addons.