How To Create Privacy Policy Page In WordPress | WP Legal Pages Review
WP Legal Pages plugin is the best free privacy policy generators Plugin that allows you to Create Privacy Policy Page for your site in not more than a minute. These Privacy Policy generators create professional and simple Privacy policy pages so that any can understand easily. Using these plugins you can also create terms and conditions pages also it has many prebuilt templates like terms and conditions pages, privacy policy pages, and so on. It has recorded more than 10000 downloads, which is huge. It is most probably used by consultants, e-commerce stores, corporate websites, combined businessmen, bloggers, and so on, for their lawful needs. This plugin has two versions: free and premium.


So we planned to write WP Legal Pages Review and Tutorial 
In Our WP Legal Pages Review, we tried discussing the Pro version and free version.
WP Legal Pages Free Version Feature
Pages like terms and conditions, California consumer privacy act (CCPA) can be created, but if you want to make any further changes to it you need to buy the premium version. The free version also provides you with a privacy policy and DMCA policy which are mostly used by businessmen and bloggers. But if you want any further changes to it, go for the premium version.
Now, here are some of the advantages of the WP Legal Pages version :
with the premium version, you can make any desired alterations to your premium policy pages 

It allows you to have access to more than 24 pre-built policy templates.

the premium version helps you to easily create legal pages like Terms and conditions, California consumer privacy acts and so with the help of a wizard that would guide you to build your pages.

the premium version helps you to make your customer agree to your policy forcefully by not letting them move on with the next page without agreeing to your policy. 

On the other hand, it combines with your desired contact form like gravity forms, WP forms, Ninja forms, contact form 7, and so on. It makes its users aware of the data that is being stored so as to get the consent of their users in a proper and legal way before they submit the form.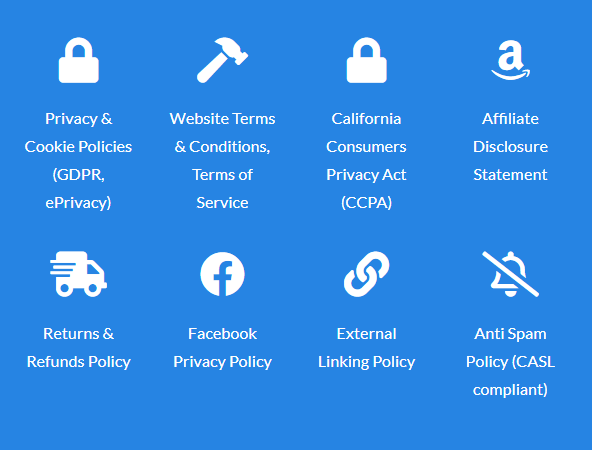 WP Legal Pages Review Pro Plugins PREMIUM POLICY PAGES Feature : 
cookie policy: this policy involves a third-party cookie that can be created with the help of the GDPR cookie consent plugin. This policy works with CCPA, GDPR.

Generic Privacy policy: it is generally used by businessmen and works with add networks.

It provides a Facebook privacy policy that can be used for your website.

They help in the advertisement and promotion of Amazon products by providing an Amazon policy page.

You can also create a children's online privacy policy for websites that have their users as children aged below 12 years.

It also provides a medical disclaimer policy for websites whose material is associated with health services.

WP Legal Pages pro provides a policy of earning which is used by bloggers with their blogs associated with finance, income, and so on.

This plugin allows you with a policy that helps you to make alterations in the Terms and conditions page for various websites.

It provides a refund policy for online commerce websites that trade goods on their websites.

Moreover, it provides you with a digital food refund policy for the websites that trade digital products.

it facilitates with a policy for adults, an age verification policy, for websites that sell content or products for adults.

It provides a newsletter subscription by providing a policy of it, most beneficial for boogers and businessmen that sell such subscriptions.

WP Legal Pages pro provides you with an anti-spam policy used by businessmen to sell mails to their users in a huge quantities.
How to create terms & conditions page with WP Legal Pages Pro?
You may also be interested in Stop using Nulled theme, Free Email service, Google AdSense Plugin, and Chat Plugin
Now, how to add the privacy policy page in simple steps :
Step 1: first and foremost, you need to install the plugin and active wp legal pages. Now Open the legal pages wizard.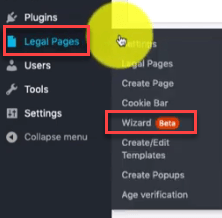 Step 2: Next, you will find that the wizard consists of three templates: terms and conditions, privacy policy, and CCPA. As you are creating a 'privacy policy page', click on the create button.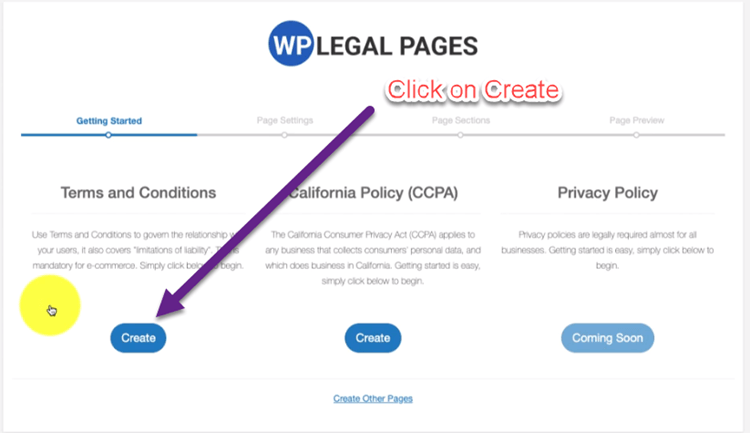 Step 3: Under the page settings, you need to include your details, like domain name, business address, and email address. And click on continue.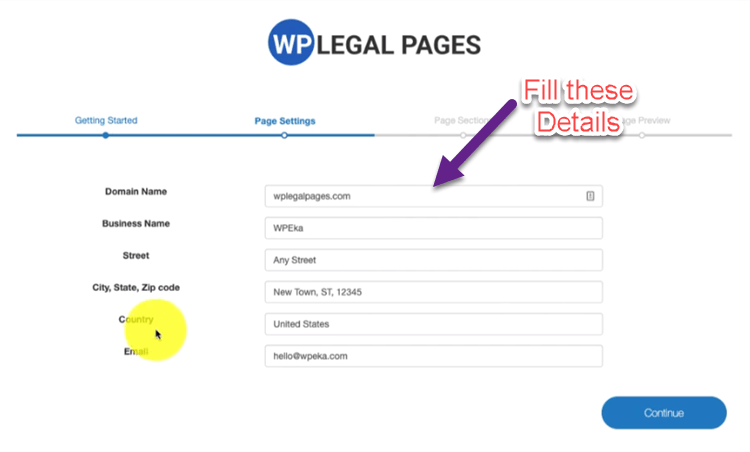 Step 4: Now, if you want to make any changes or add any information, you can do it, by clicking on the page section. Where you can make suitable changes for the selected audience, add limitations, and Disclaimers of warranties.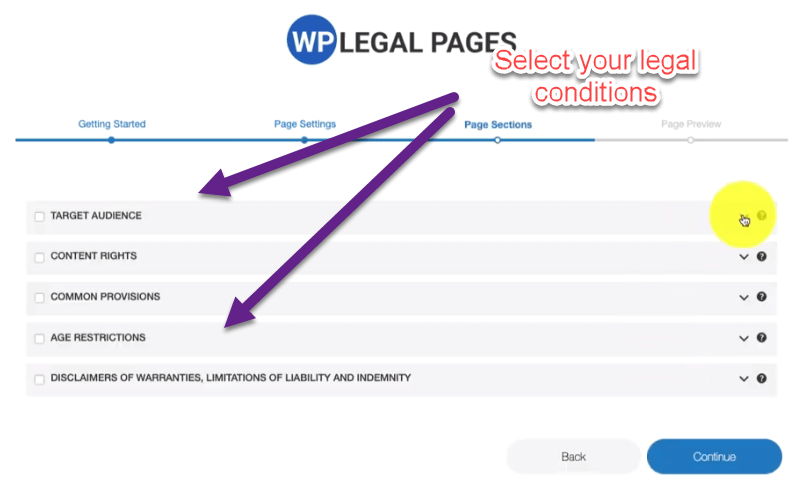 Step 5: Now, once you are satisfied with your page, click on continue. Before finalizing, you can review your page.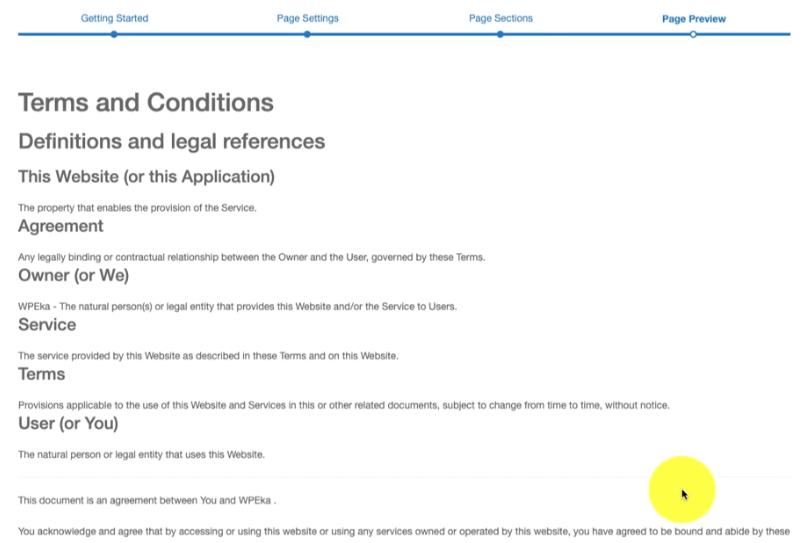 Step 6: Once checked, the last step is to simply click on 'create page'.