13 Amazing Ways To Reduce The Bounce Rate of Your Website 2023
Google Wants user experience and your work is to engage your website visitor . More better engagement and quality content you offer to your website visitor which ultimately reduce the bounce rate of your website.
Do you think that you have a fantastic website? But, lately, you are having a tough time boosting the email signups and generating leads, and ultimately, you cannot convert your visitors into customers.

If this is the case, it's time to check your website's Analytics. Indeed, your website is suffering from a high Bounce Rate.
Before looking for the solutions, let's understand what bounce rate is?
Bounce Rate relates to a clear non-engagement of your visitors where they don't click on the internal links and leave the site just by looking at a single page.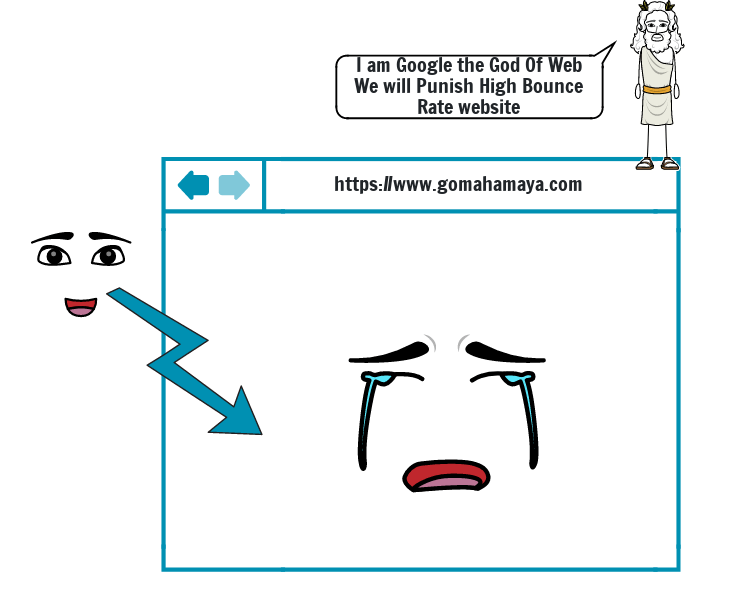 Formula
Bounce Rate = (number of sessions with just one page/total number of sessions) x 100
A high bounce rate means an apparent failure to make sales and reduced conversions, which is terrible for your eCommerce business. There can be various reasons for a high bounce rate from the site's unattractive look, or it is not user-friendly, or simply products are not displayed correctly. Whatever the reason might be, it adversely impacts your business.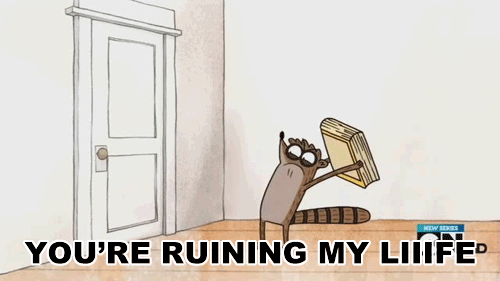 You might be thinking about getting Good Bounce Rate but their values vary website to website . If you website bounce rate is raining between 20 to 45% then it is consider to be optimal bounce rate or low bounce rate while While 45 to 70% is consider to be good bounce rate while range from 71% to 90 is consider to be average and anything above 90% is consider to be bad bounce rate. If you have anything above 100% trust me you are doing something wrong with your website.
Lead generation due to the inability to capture the visitor's emails addresses
And visitors do not explore your store and services.
Myth And facts bounce rate optimization of a website
Many SEO expert says google doesn't consider it as ranking factor Google Consider it as ranking factor but as per google they use these factor to know how much worth your content is for the visitor. Lets assume if i land on your website and leave it instantly like that happens many times with different different ip address that means content is no where adding value to website visitor. And same people are spending more time on competitors page that means their website is much more value in terms of contents.
Let me teach you this content in simple terms if you content is relevant, valuable, readable and has per user experience then your more likely to ranking in Google by reducing bounce rate of your website .
Google Analytic plays a important role in finding bounce rate . You can see bounce of your website by many methods in Google Analytics lets have some of the method.
Home – You can view from the homepage

You can also view it from audience and acquisition overview of google analytics . Under Acquisition Behavior you will get the source bounce rate for example how much bounce rate you got from Organic Search, Social , Direct and Referral
In this blog, we will discuss how can you improve the bounce rate and gain better conversions of your website. So, let's dive in.
Table Of Content
1. Do not Overwhelm the Visitors with Sidebar Widgets and Promotions
If you overcrowd the margins of the content with offers, ads, and other excrement, undoubtedly, the visitor will be tempted to leave the site immediately. So, try to keep the margins neat and avoid cramming to improve bounce rate for blog website.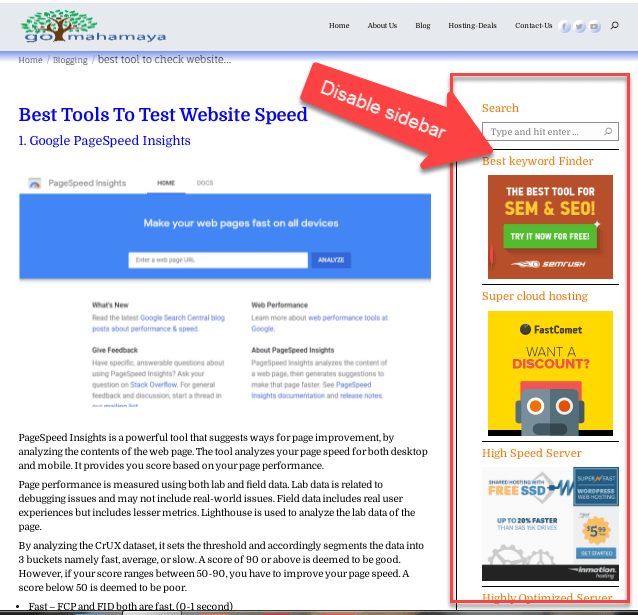 2. Make your pages readable by smart Formatting
You must have heard the experts saying: Content is the ultimate king.
The more engaging and informative your content is, the more people will read it. Always try to make the web pages and content more attractive to the visitors. Focus on making your content readable. Elements like long paragraphs with heavy words and little white space are more likely to drive the visitors away from your site. You can make smart use of headings, subheadings, bullets & numbering, and relevant images to attract your audience to your content. Do Not deviate from the topic Keep the content focused on the headline. Sometimes, the introductory part is too lengthy, and it takes a long scroll to reach what the reader is looking for. Do not try to test the patience of the visitor. Instead, try to speak relevance.
Here are some tips to improve the readability of your content:
Using proper headings and subheadings – Your content is always loaded with a lot of information. For instance, if a person visits your page and sees nothing but a giant wall of text without any structure or Formatting, they will likely leave your website. To make your content more appealing to the audience, break the content into smaller blocks and use subheadings. This will make your post more readable and attract your audience's attention. For example, you can use H1 for the heading at the top of the page and then categorize your post with subheadings (H2, H3, H4 & H5)
Use shorter paragraphs- There's a saying that "Most people scan, not read". So if you're writing longer paragraphs, readers will most likely skim. Try breaking your content into shorter sections. We will recommend writing 4-5 lines per paragraph. 
Using White Spaces- White spaces are the blank spaces on your website. They create illusion space, allowing your user's eyes to rest and de-clutter their minds. Use bullet points to take advantage of white space on the page.
Add images and videos- Images & Videos make your content engaging and grab your audience's attention. Pictures speak 1000 words for your posts. If your post is visually dull, it will trigger a bounce. It shall be noted that visually attractive posts attract 80X more total views than those without images.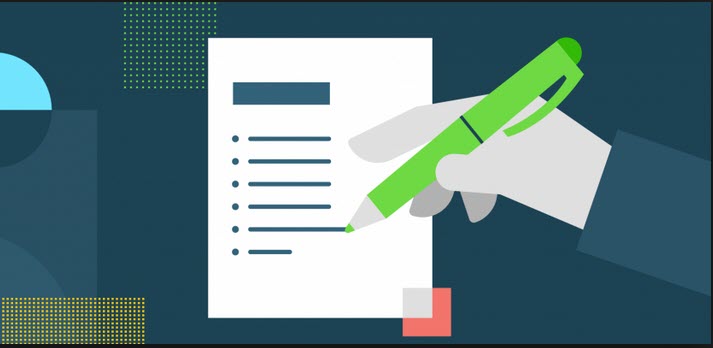 3. Crisp Call to action (CTA)
The most significant shortcoming of most B2B websites is the lack of a clear Call to Action (CTA). So, it would be best if you tried to optimize the CTA. However, even the smallest of the elements can engage the visitors.
Tip :
Right from the text on the button to the resourceful page it directs can reduce the bounce rate. So, make the text on the buttons catchy. Also, the links direct to useful and relevant pages.
Also, avoid making the CTA monotonous. You can add a variety to the CTAs instead, such as next to a stylish dress, you can have "try some matching accessories"; or below a treadmill, you can have a CTA with "get our trekking shoes with 20% discount" as a caption.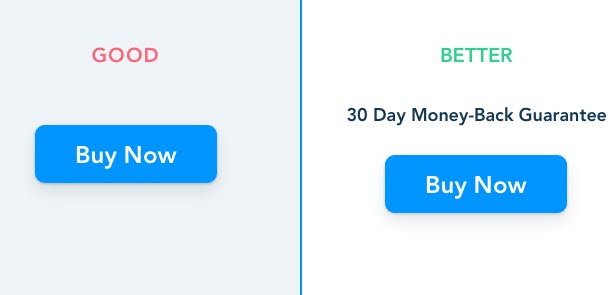 4. Long page load time kills the interest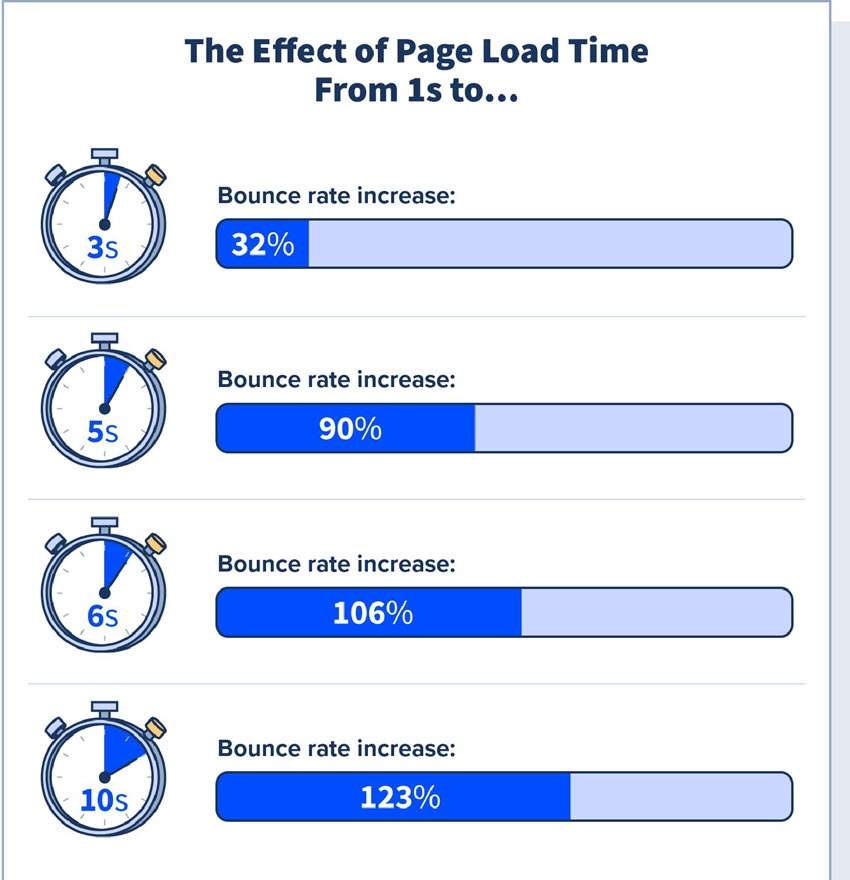 You might have beneficial content to display and a great idea for presenting it. But, all will end in vain if it takes a long wait to load.
Page Load time directly impacts your bounce rate, i.e. High Load time implies a higher bounce rate. According to the reports, "Your audience will not wait over 2 seconds for your content to load. So for bounce rate optimization you need to optimize your site by choosing a performance optimized hosting, compressing images and files, reducing redirects, eliminating unnecessary plugins, etc.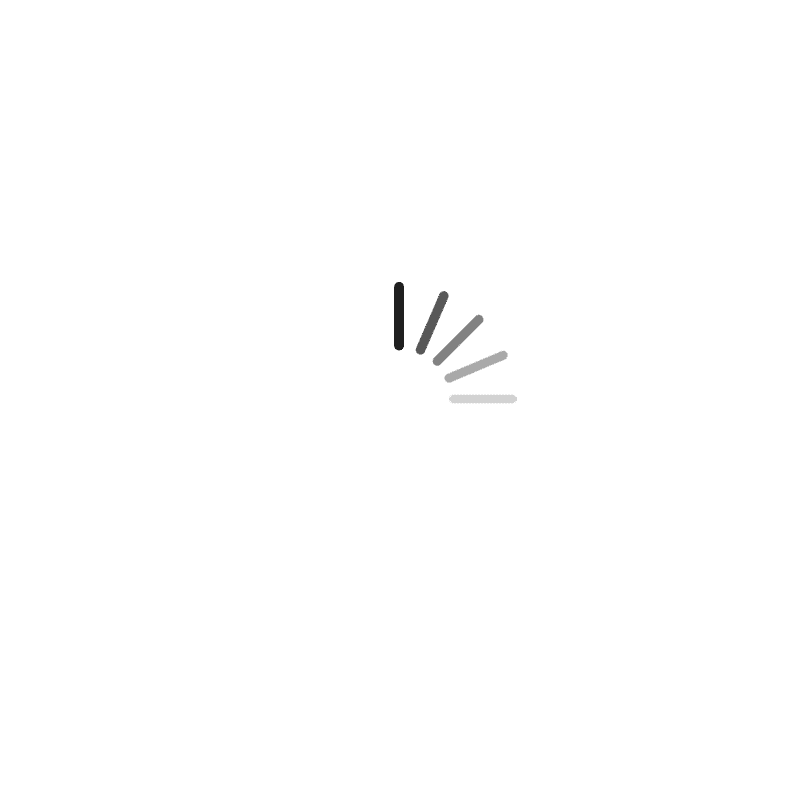 Tip: You must optimize the page load time of each landing page so that it displays in a couple of seconds so that the user's engagement does not get disrupted.
If you want to optimize your page performance and boost your site speed, check out our article:  Website Speed Optimization Best Practices To Boost Site Speed.
5. Clever Site-Search Solution
If a search query yields "No Results" or "Page Not Found" pages, it can be very annoying for the site visitor. As a result, many websites ignore the relevance of site search or keep it as their last priority. Undoubtedly, site search is not an effective tool that enables your visitors to find what they are looking for rather than what you want to show them.
6. Width of Search Bar
The prominence of the search bar is another essential aspect that can assist the users in providing what they are looking for. It should be wide enough so that users can type long queries too.
Tip: Go for an ideal Search Bar width (Not less than 25 characters) so that even the long search queries are entirely visible and can be easily edited if required.
7. Avoid Irrelevant Popupss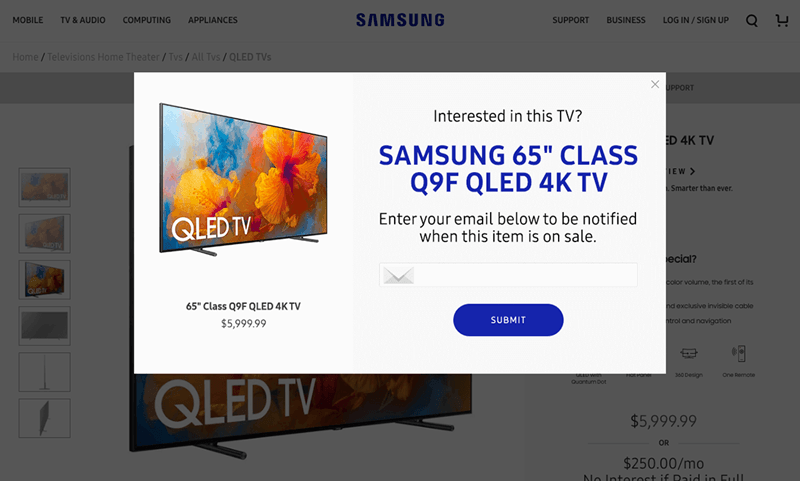 Do you know that more than 60% of people hate popups? This is because popups usually disrupt the user's reading and thus, increase Bounce Rates. However,  I won't say that popups drive away traffic in all cases. You have to be very picky with the popups you use in all cases. Otherwise, it will hurt your website's ranking and bounce rate.
Tip :
Ensure the popups relate to the topic.
Do not insert a popup as soon as the visitor enters the site. Instead, give them some time to explore the site. However, popup related to deals and discounts can be welcoming.
Avoid asking for email IDs as a condition to explore further in your popups.
8. Captive Brand Narrative
Speak good but faithful about your brand. Ensure that it is highly informative, crisp and presented in a lucrative manner. If your brand storytelling makes you stand out from the crowd, you have a higher chance to be remembered by the visitors. Here, you can create an identity for your brand using customer experience, visual symbols, awareness, values, reputation, and recognition.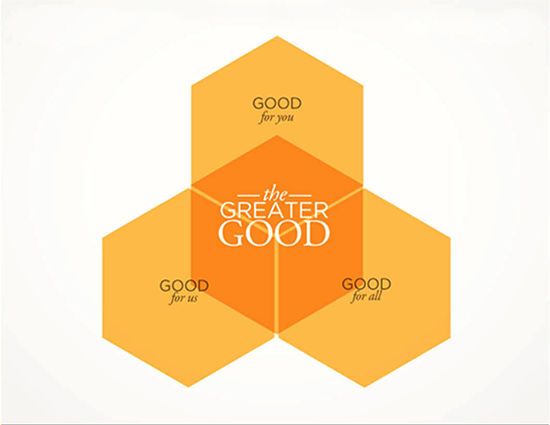 Tip: Try to make at least one element, such as the heading or an image, incredibly catchy so that it connects with every other element of your eCommerce.
9. Highlight the Offers, Discounts, Deals, And Promotions
Of course, everyone likes a discount or a deal. It can act as a clickbait and entices your audience to dive deep and find all information. Discount on the product is the most powerful ways to decrease website bounce rate and increase conversion rate for eCommerce website. The customers tend to visit the deal of the day first before they explore the rest of your site. So, there is always a higher chance of bounce reduction and sales if you keep the promotional offers and deals prioritized.

Tip: Try to present the deals on the first landing page bold and flashy, never to get unnoticed.
10. Avoid Fake Information & Content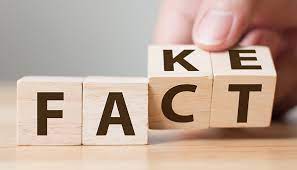 Maintaining your content credibility is extremely important. One of the biggest reasons to lose a customer's loyalty is by presenting them with wrong or fake information. Therefore, you must ensure the correctness of the content before they reach your visitors. Better content quality on blog or eCommerce website can attract more customers and reduce bounce rate on your website
11. Keyword Targeting
Keywords are the backbone of any content marketing campaign. A high-value keyword resonates with high-value traffic and conversion. Also, if your content is not directly serving the requirements of the readers, they are going to bounce. Keywords helps your website to rank better in Google and high quality content with Appropriate keywords attract visitor attention and reduce the bounce rate of your landing page.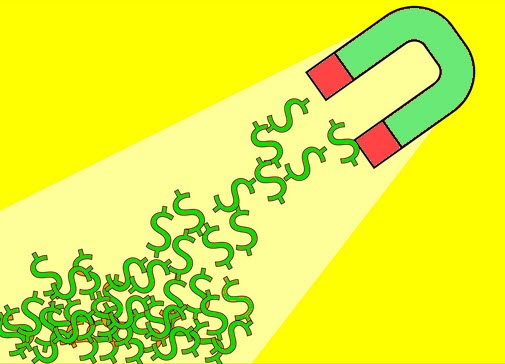 Tip: Always opt for commercial and informational keywords. These are the two broad categories where the search term is likely to appear.
12. No to Auto-Play
Video marketing is a great source to trigger sales. It is also good to include them on your products page, But you should switch off the auto-play mode. Let the customers decide if they want to watch it or ignore it.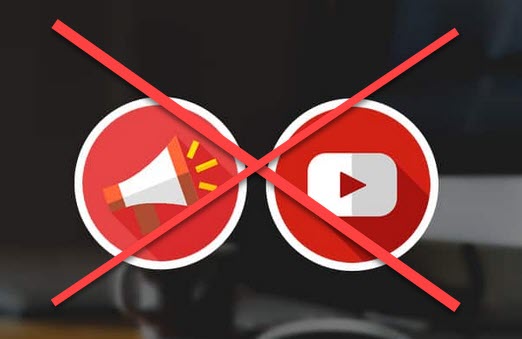 13. Smooth Navigation
Last but not least, what matters the most is how easy your site is for navigation. You can perform a split test and determine which one works better when positioning the navigation menu. You should also set simple navigation for mobile devices. If your site is not correctly optimized for mobile, it will annoy the mobile users and trigger a bounce.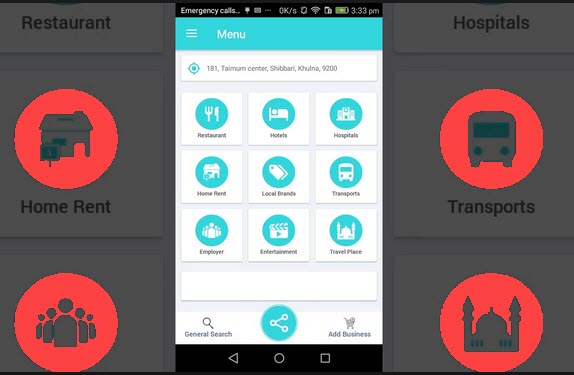 Tip: A highlighted link of the sitemap at the homepage will work wonders for the visitors. 
Conclusion
We hope that our blog will be helpful if you are experiencing a similar situation of a high bounce rate. You can try all or a few of our tips, and we are sure they will be helpful in lowering the bounce rate. Note If you on WordPress You can use lots of WordPress plugins to decrease bounce rate by using Related Posts plugins for post internal linking, Fixed Sidebar Plugins for better conversion, Comment plugins for engaging  .
If you have any queries or comments for us, do write to us.