9 Best Related Posts Plugins For WordPress 2021
Are you looking for Premium or free best-related posts plugins for WordPress? So many of our website visitors leave our website because they couldn't find any related or popular posts related to your post. When the visitors leave your website it increases your website bounce rate and decreases in Alexa rank.

What are the benefits of using Popular Post or related posts plugins for WordPress?
Decreased bounce rate.
Post views per user increase.
If the number of page views increases, then ultimately the Google Page Rank will be better off.
Example of our website with Related Posts

Just to help you get better page views with decreased bounce we have decided to write an article about both Premium and Free Best Related Post WordPress plugins.
The 10 Best Related Posts WordPress Plugins discussed in our article are:
1. WPBrigade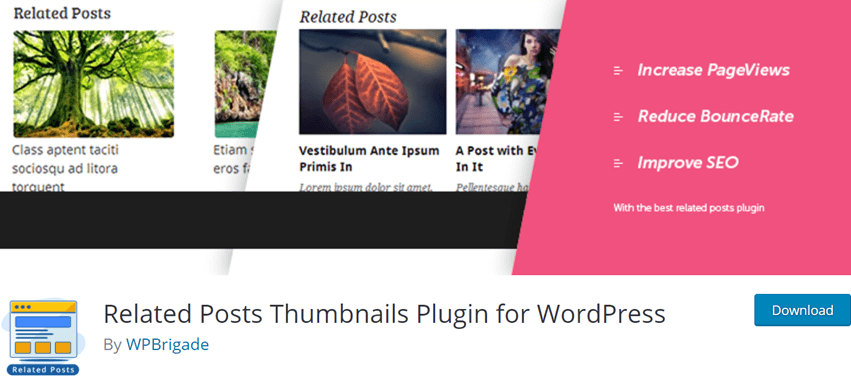 Related posts plugin is the best related posts plugin for WordPress. It adds related posts at the end of posts in the form of a thumbnail. The size of the thumbnail can be customized. They are arranged in the column under the posts with related posts titles.
The number of related posts, style settings, start date, default image URL and categories to show on and include can be customized. Post Custom field names can be specified to be used as a thumbnail source.
Features
Colours of backgrounds, text, text sizes, border, title and except length are customizable.
You can choose where to display your related posts.
Choose page type, posts type or categories.
You can also specify post custom field names to be used as thumbnails source.
Total number of users – 40,000+ 
Price – Price Not Found
Screenshot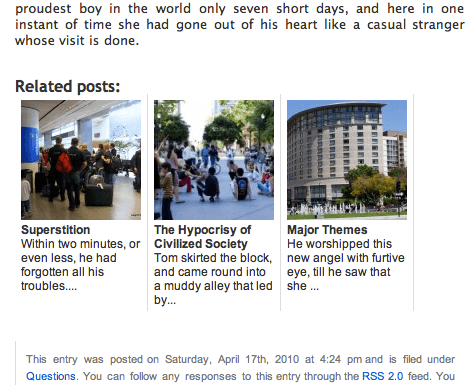 2. Jetpack Related Posts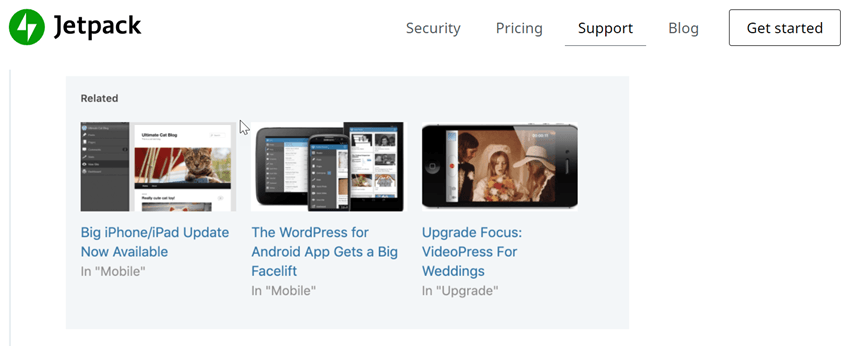 Price – Backup Daily-$7/yearly,  Security Daily-$20/yearly,  Complete-$99/yearly
Screenshot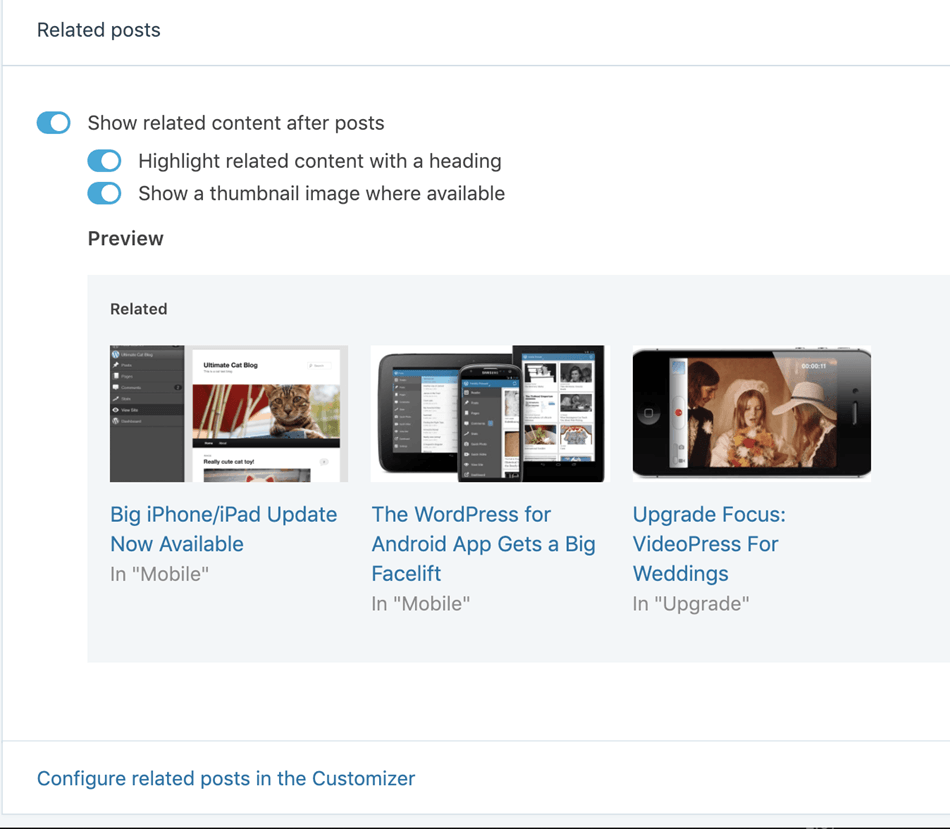 3. YARPP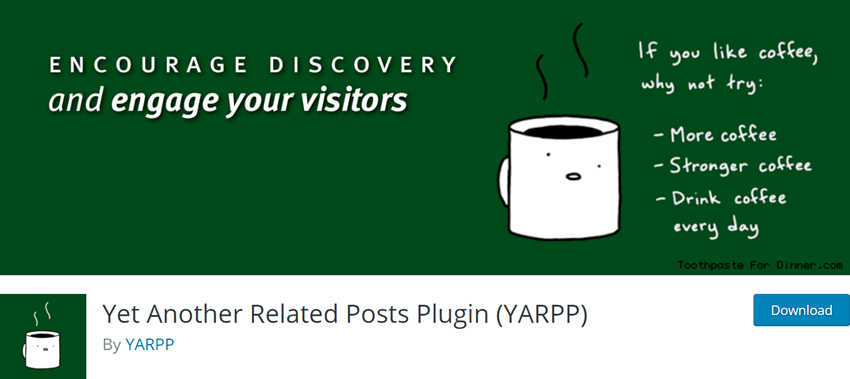 Yet another Related Posts Plugin is one of the Best Related Posts Plugins for WordPress an easy to make readers familiar with other related blogs on their websites by displaying pages, posts and custom post types related to the current entry.
It gives a thumbnail or listed view of related content. Its templating system also gives its users advanced control over how the contents are displayed. It displays related posts in the RSS feed with custom display options. It uses an advanced and versatile algorithm.
Features
Multisite support.
High customizability level without any coding required.
Displays related posts in your RSS fields with a custom display option.
You can use shortcodes to place related posts anywhere.
HTTPS and bbPress support.
Regular updates.
Total number of users – 100,000+
Screenshot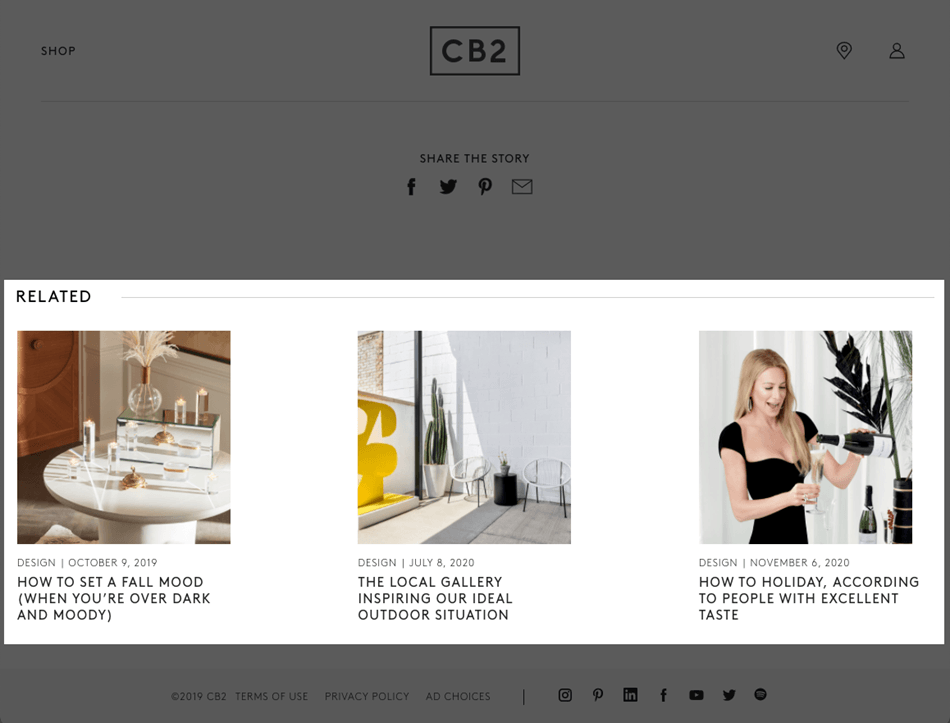 4. WordPress Popular Posts

WordPress popular post is the most downloaded and one of the Best Popular Posts Plugins for WordPress which helps to displays the most popular posts with customizable widgets. With it, post posts of blogs that are the most popular within a specified time range can be listed.
It enables the user to create a popular posts section with as many entries as he wants. This has in-depth customization features. It also supports custom post types.
Features
Statistics Dashboards enables you to check the performance of your most popular posts directly in your admin area.
You can also sort your popular lists by comments, default views or by average views a day.
This plugin is Multi-Widget capable.
You can list those posts which have been most popular within a given time frame.
Use shortcodes to display the most popular posts on your pages.
Total number of users – 300,000+
Screenshot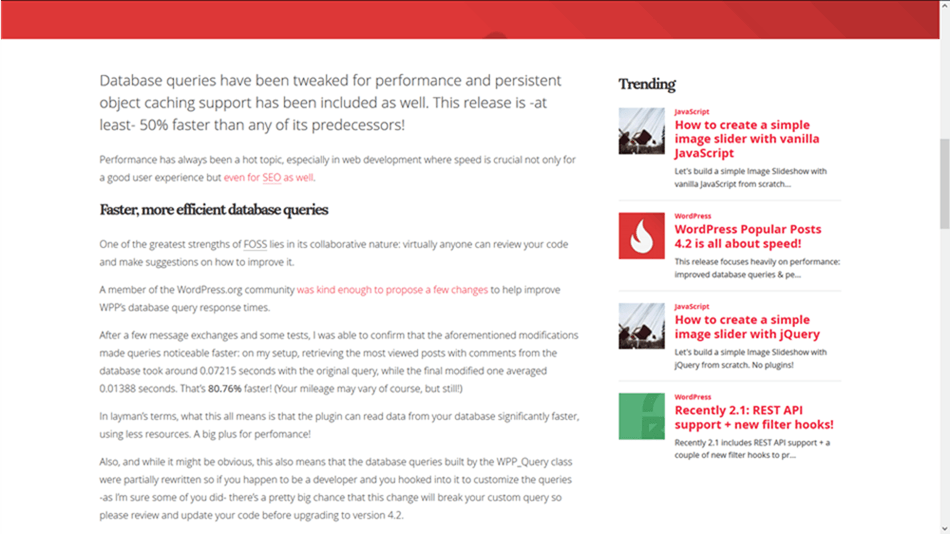 5. Contextual Related Posts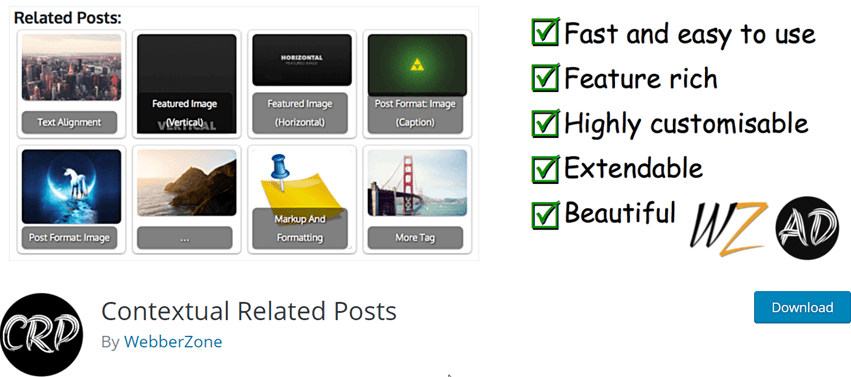 Contextual Related post is easy to use and powerful plugin to display a list of related posts in the user's feed and website.
It has an inbuilt cache that ensures that there are related posts without excessive load on the server.
It has many features and supports widgets, thumbnails, shortcodes, custom post type and CSS styles. The related list which is displayed is based on the content of the title or content of the post which helps to make them more relevant to the readers.
Features
It includes a block called CRP (Related Posts)  which has its own configurable set of options.
You don't need to edit the template files. CRP will automatically start displaying the related posts on your site.
Using the plenty of options available you can add related posts to the widgetized area of your theme.
You can use shortcodes to display the posts anywhere you want in the content.
Developers can easily add or edit features by using the filters and actions available.
Total number of users – 90,000+
Screenshot

6. VK All in One Expansion Unit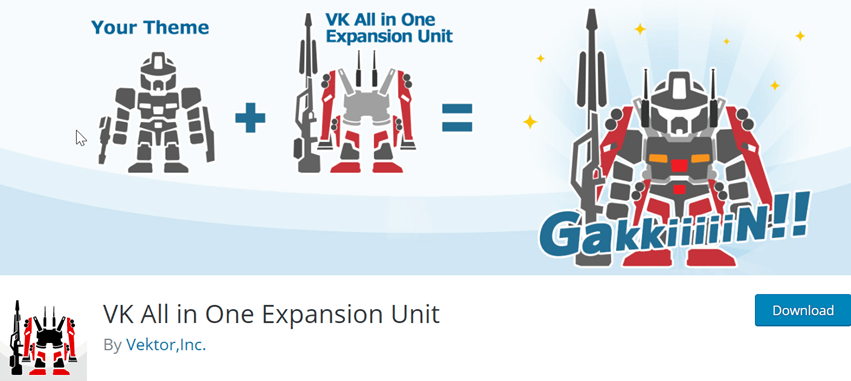 VK All in One Expansion Unit is created by vectoring which adds the tab widgets which have a lazy loading effect in them. It is cleanly coded and is free.
The tool is  AJAXified which makes the content load only when it is needed making the plugin very lightweight. Through this plugin, the visitors can find the best content of the website in the sidebar without making much effort to search for them.
Features
This plugin is super lightweight.
It is fully responsive.
You can change the order of tabs, the number of tabs or the number of posts to show.
You can choose if you have to show or hide the number of comments, post dates or post excerpts.
It allows you to load the content by demand.
The tab stays in memory once you load it.
You can choose between recent, popular, tags tab or comments.
Total number of users – 100,000+
Screenshot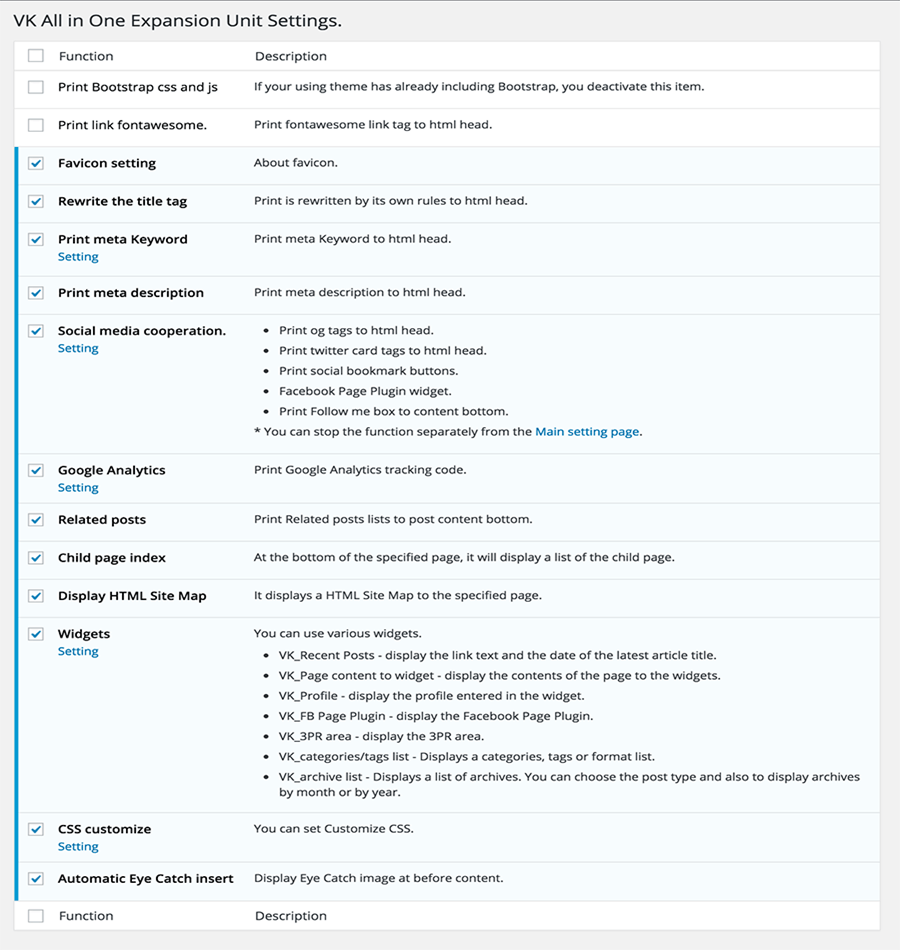 7. Related Posts for Distinct Posts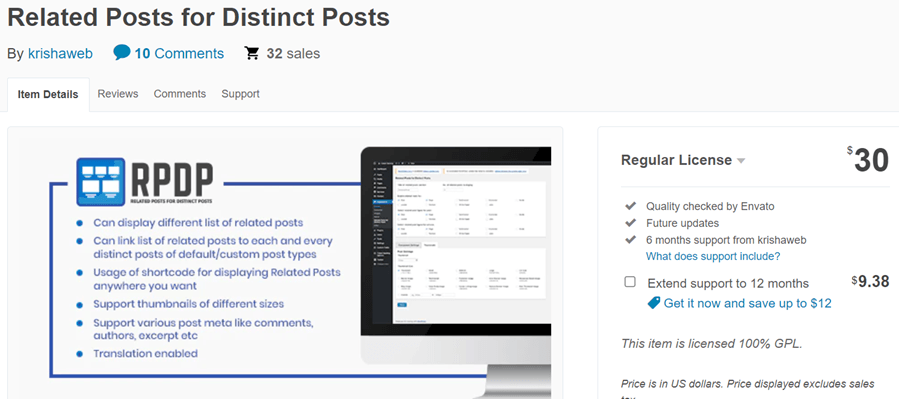 Related Posts is a premium post plugin with a super widget to add the best post or related post from the WordPress blog. It has different features of text and image size. It is fast and easily configurable.
This is very accurate and has multiple features with many structures and designs. You can use the filters to change the default behaviour of the plugin. User's HTML templates can be used for the display of related posts and the plugin is greatly adjustable.
Features
You can limit the search by date, number or post meta.
Great plugin documentation.
You can include or exclude the terms and posts.
It functions smoothly without slowing down your site.
This comes with shortcodes and widgets.
You can search for related posts in single or multiple taxonomies or by post types.
Price – Regular License-$30/Biannually, Regular License-$40/Annually
Screenshot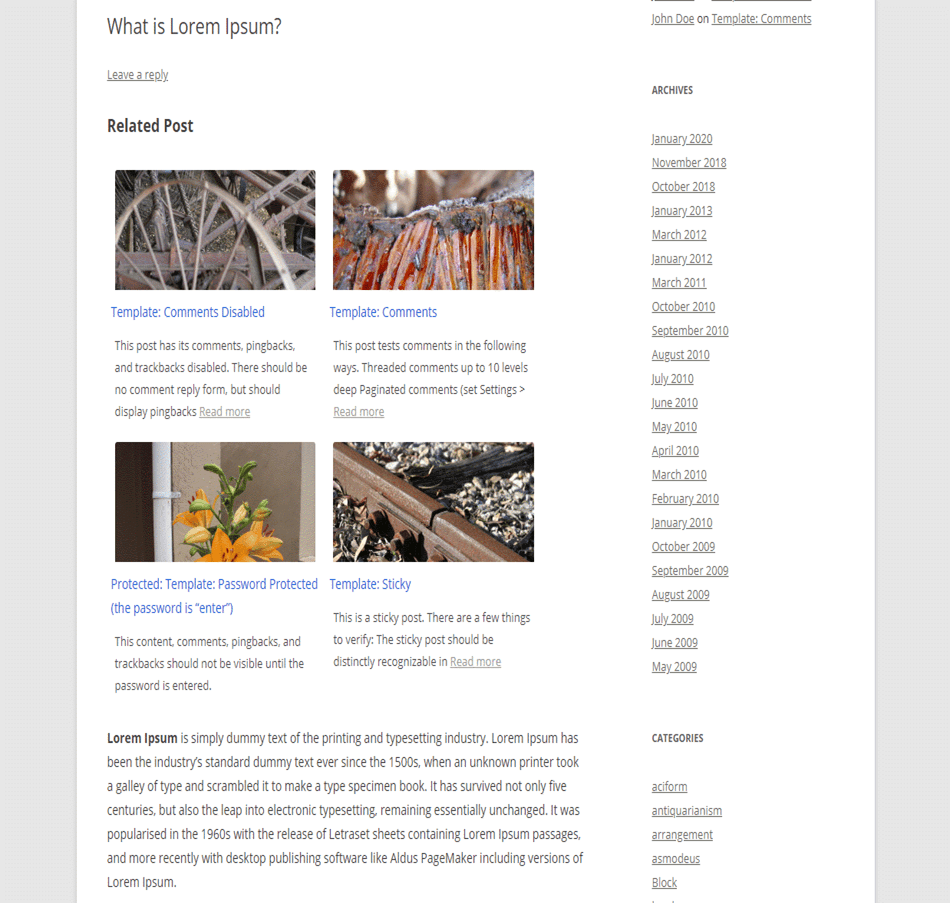 8. Related Post By Pickplugin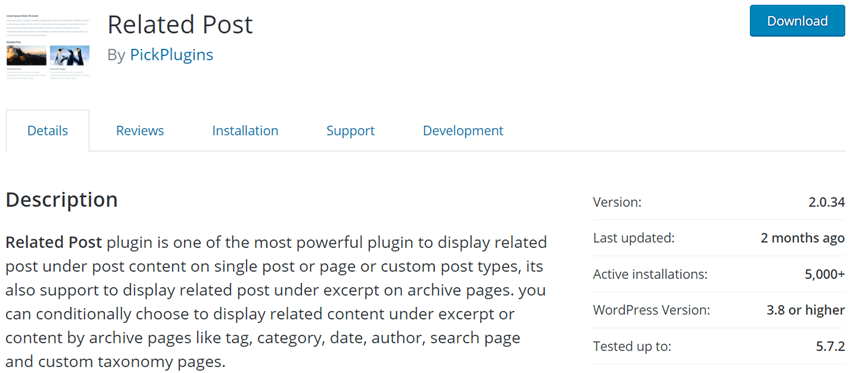 Related Post By Pickplugin is fast and easy to use the plugin. It counts the number of page views of pages, posts and custom post types and then uses this to display the page view counts as well as the most popular posts. The plugin quickly increases user engagement by adding related posts in the sidebar or after the post with the help of widgets and shortcodes. It doesn't slow down the website.
Features
The tool supports widgets, shortcodes, thumbnails, custom post types and CSS styles.
It has an inbuilt caching system to cache the popular posts outputs.
It is extendable and filters help to increase the codebase.
Export or import interface.
Compatible with caching plugins such as W3 Total Cache, WP-Super-Cache or Quick Cache
Total number of users – 5,000+
Price – 1 Site $9/yearly,  10 site-$39/yearly,  Unlimited Site $69/yearly
1 Site-$49/Lifetime,  10 site-$69/Lifetime,  Unlimited Site-$99/Lifetime
Screenshot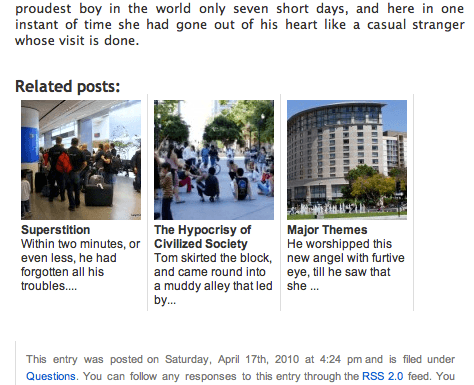 9. Inline Related Posts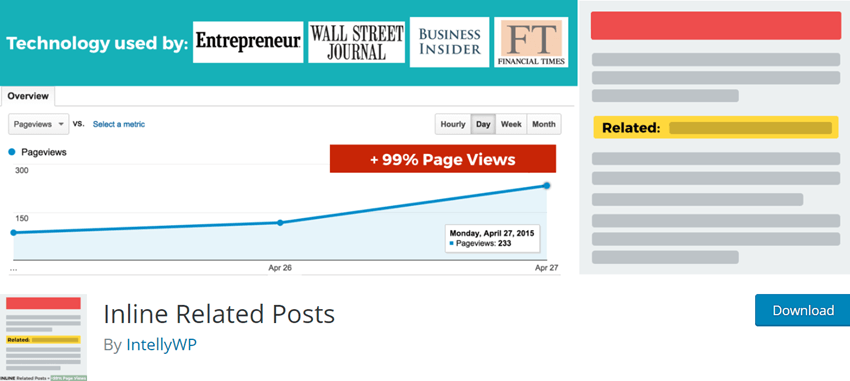 Super Post gives the user control for any post types, queries and other extended options for displaying the most important post or custom query post based on powerful WP Query. You can use it to display specific posts from categories or post tags or other taxonomies.
It has been built with a shortcodes editor for the easy generation of shortcodes and to display it in the content section. Contents can be displayed in the sidebar with the help of powerful widgets.
WordPress Related Posts automatically adds related content at the footer of the content and helps to increase user engagement and internal traffic drastically. SEO can be improved and attention can be grabbed by linking out to related posts across the web from the compose screen. Posts can be easily searched and handpicked.
Total number of users – 60,000+
Screenshot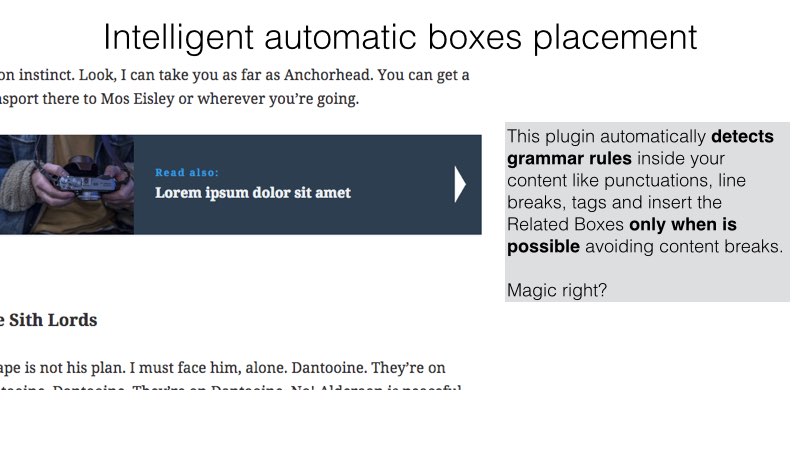 Conclusion
Still confused about which is plugin should you choose? yet another related posts plugin is a free and quite a good option you move on with this.  But if you need a premium version then you should choose a related pro.
Your comments and feedback are valuable. Do write to us in case of any suggestions and queries. We would be glad to hear from you!