20 Best Real Estate WordPress Themes 2023
Are you planning to create a real estate website and looking for Premium Or free Best Real estate WordPress Themes? The real estate market will always get a hike. The population of the world is increasing rapidly that's why people prefer to spend most of their saving on buying lands, houses, flats, shops, etc. This means the chance of earning lots of money in the real estate business will be 110% guaranteed.

Most of the big businessmen are from the real estate business. And with leading technology people also started finding real estate-related things online. That's why it will important for you to create your Property Listing website.
These real estate website templates are highly customizable to meet everyone's needs. The templates are useful for real estate agencies, brokers, agents, realtors, apartment managers, and commercial/residential developers. These templates can also be used for real estate listing directories.
Almost of property Templates have Advance Google Maps integration with customized searches based on the Custom categories filter created by you. And in the case of real estate directories WordPress Themes your customers can easily submit their Property from the Frontend. And next for your earnings they have created a specialized ads section in case of property listing themes for better revenue. These templates have built-in booking functionality where users can book land rooms or Any property they are interested in.
You may also be interested in Real estate Plugins, Directory Plugins, and Classified Listing themes
So let's have the list of Top WordPress Real estate Themes are as follows:
Table Of Content
1. Realtyna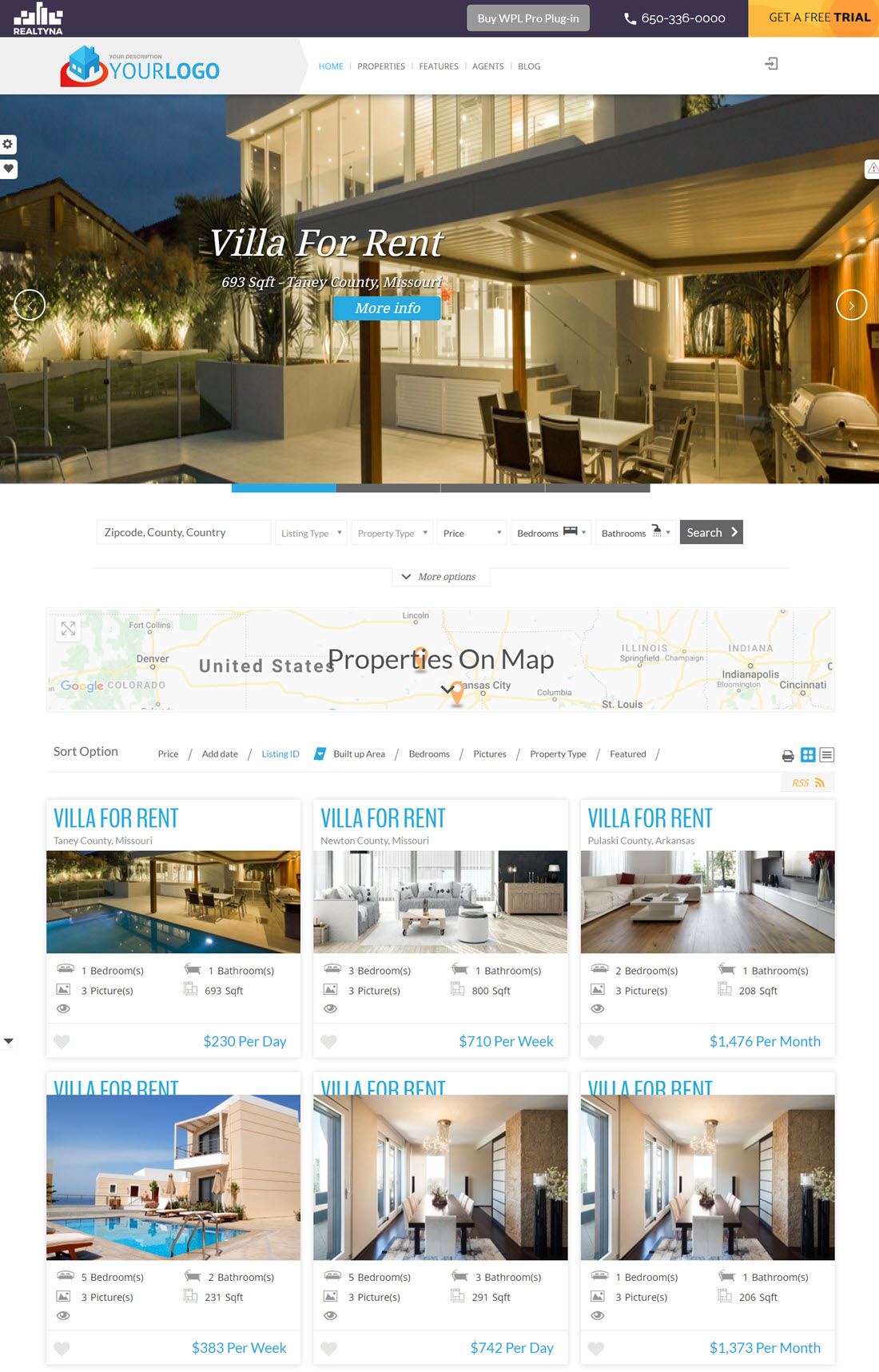 Realtyna is a modest and extensible web and mobile solution for all your Real Estate Business needs.
The theme gives an intuitive interface to create a Real Estate website through its WPL integration based on the well known CMS, millions of Real Estate technology codes, standard data feed integration (MLS, IDX, RETS, XML, etc.), branding benefits on iOS and Andriod and Franchise Enterprise solutions.
It also offers a robust combo of real estate web design and WP and IDX, and an informative video blog to clear all confusion.
Price – Wpl Pro – $199/annually
2. Brilliant Directories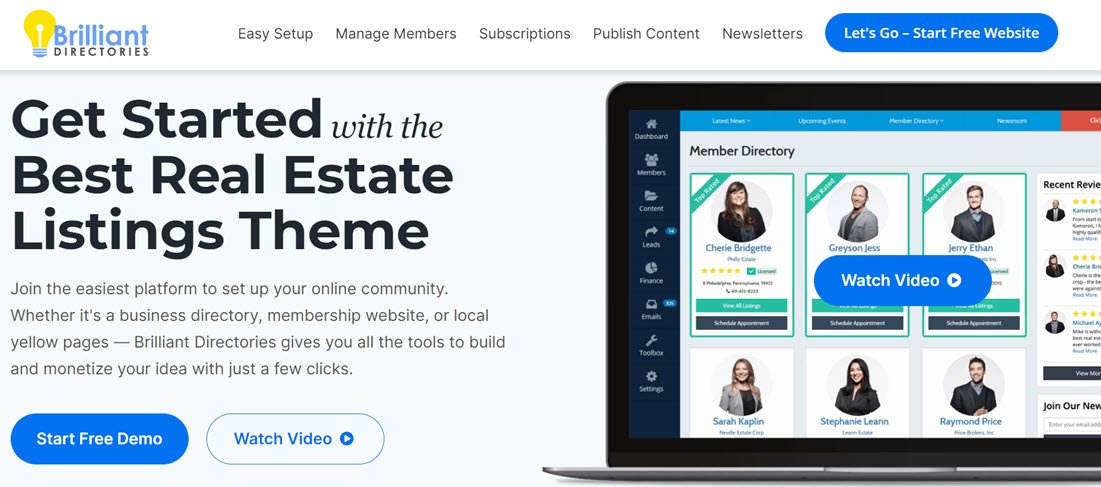 Real Estate Directory is a website and listing theme from Brilliant Directories that can showcase the active listings of Real estate companies. It can also assist you to create a property search engine to help those who want to shop for a house.
The key functionalities are its easily navigable admin panel, auto-management of membership payment to boost revenue generation and SEO optimization.
This theme can further enhance your marketing efforts and visitors' engagement through up-to-date information on blog posts.
Price – Enter Contact Info For Pricing
3. WPCasa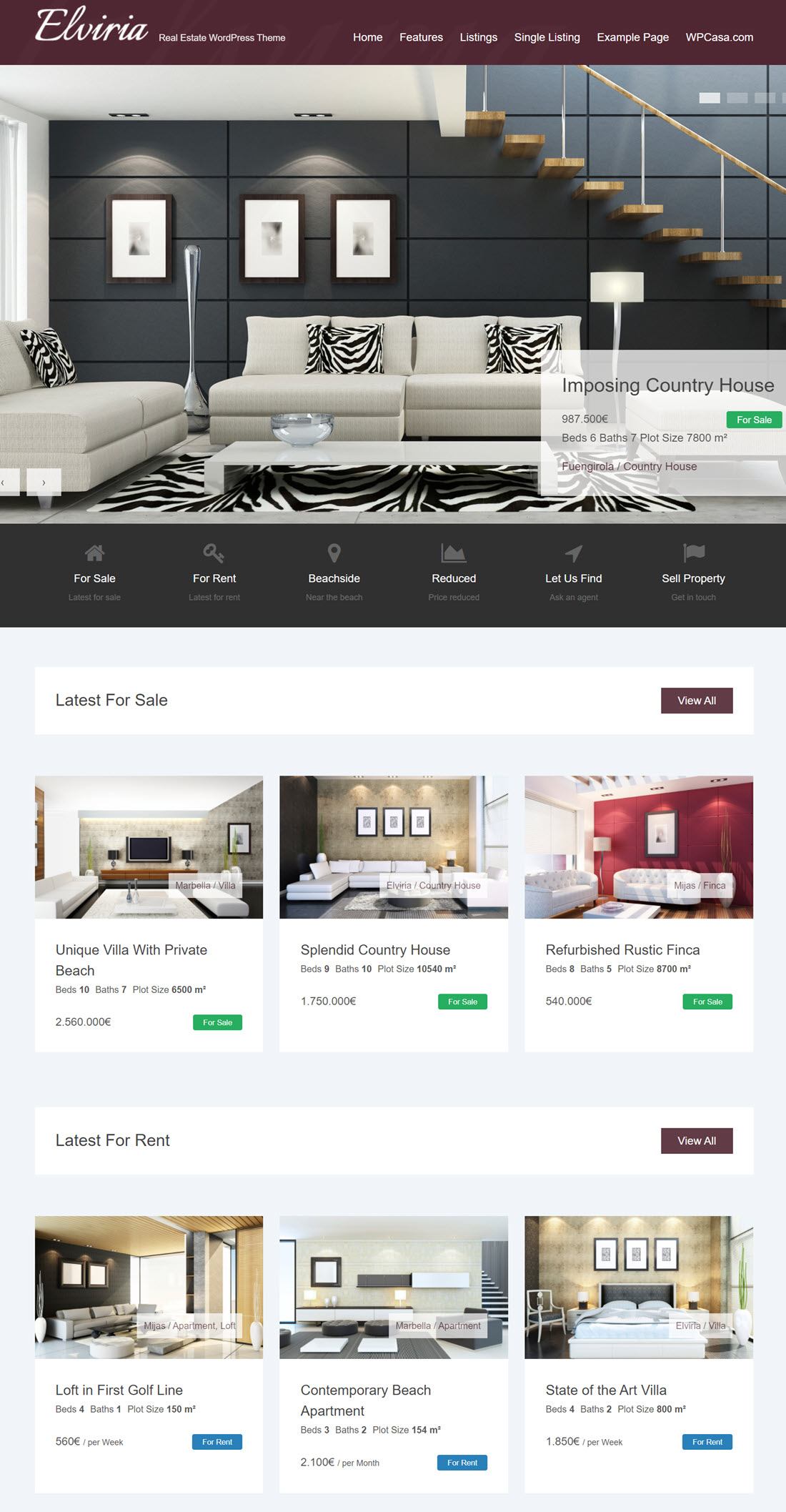 It is the real estate theme specifically designed for WPCasa. It is power-packed with a versatile range of homepage modules and configurations to create the front-page layout for your real estate business.
Criteria based filtration of listings is also very easy through the integrated search tool. Besides, you can promote your business when a visitor click through to a property listing, the design of the property pages gets showcased.
The visitors also get access to the agent profile assigned to the property and contact form to initiate negotiations.
Price – Standard – $99/annually,  Developer – $199/annually
4. WPRealEstate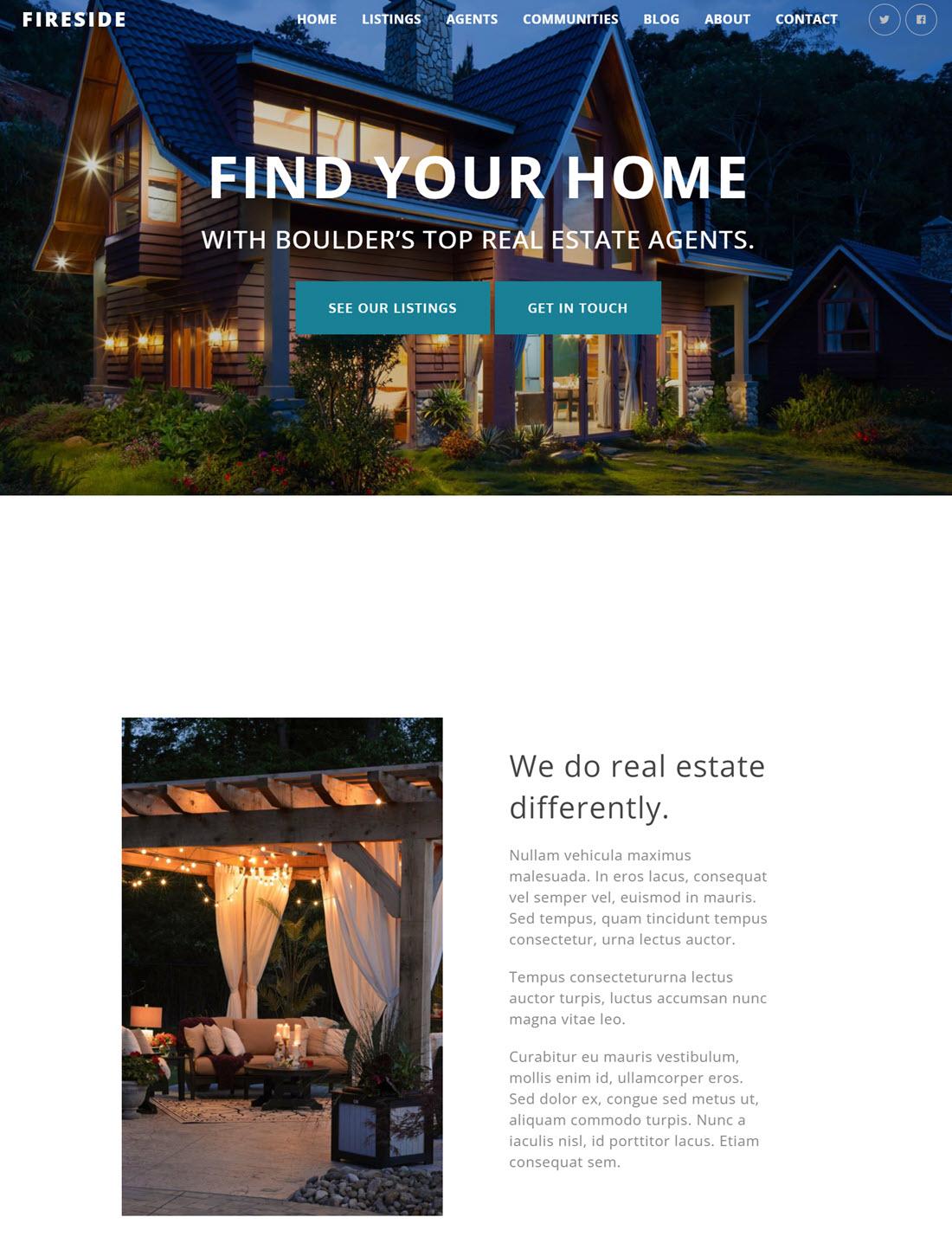 Price – Personal – $79/annually (1 Site),  Pro – $99/annually (3 Site),  Unlimited – $199/annually (Unlimited Site)
5. EstateEngine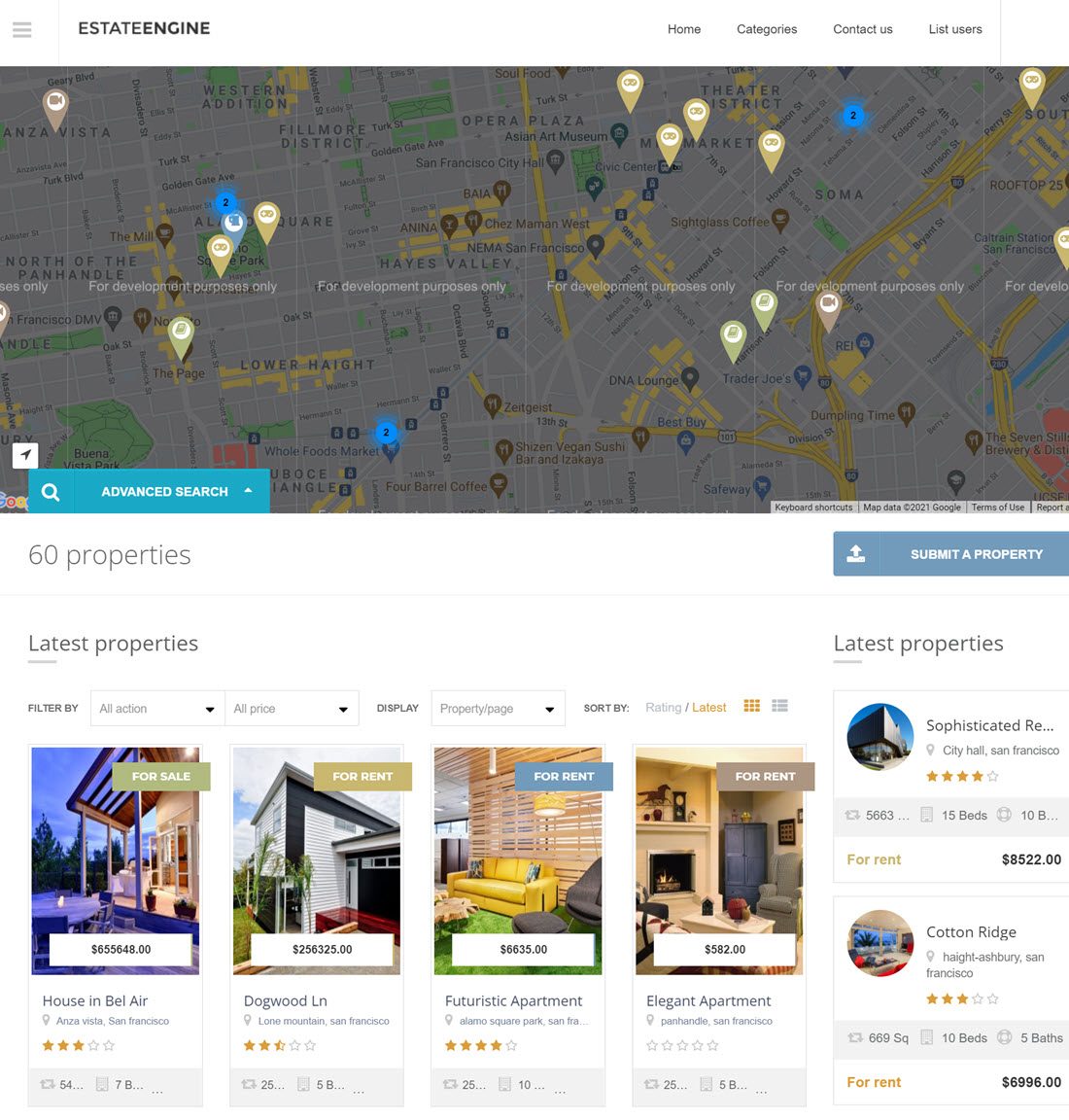 EstateEngine is a property WordPress theme with multi-criteria as per the client's behavior while acquiring any property.
The theme allows a high-level detailing of the property images without any hassle of page reloads.
You also have the option to customize the grid listings easily and quickly.
Price – Regular License – $89/annually (1 Site)
6. Residence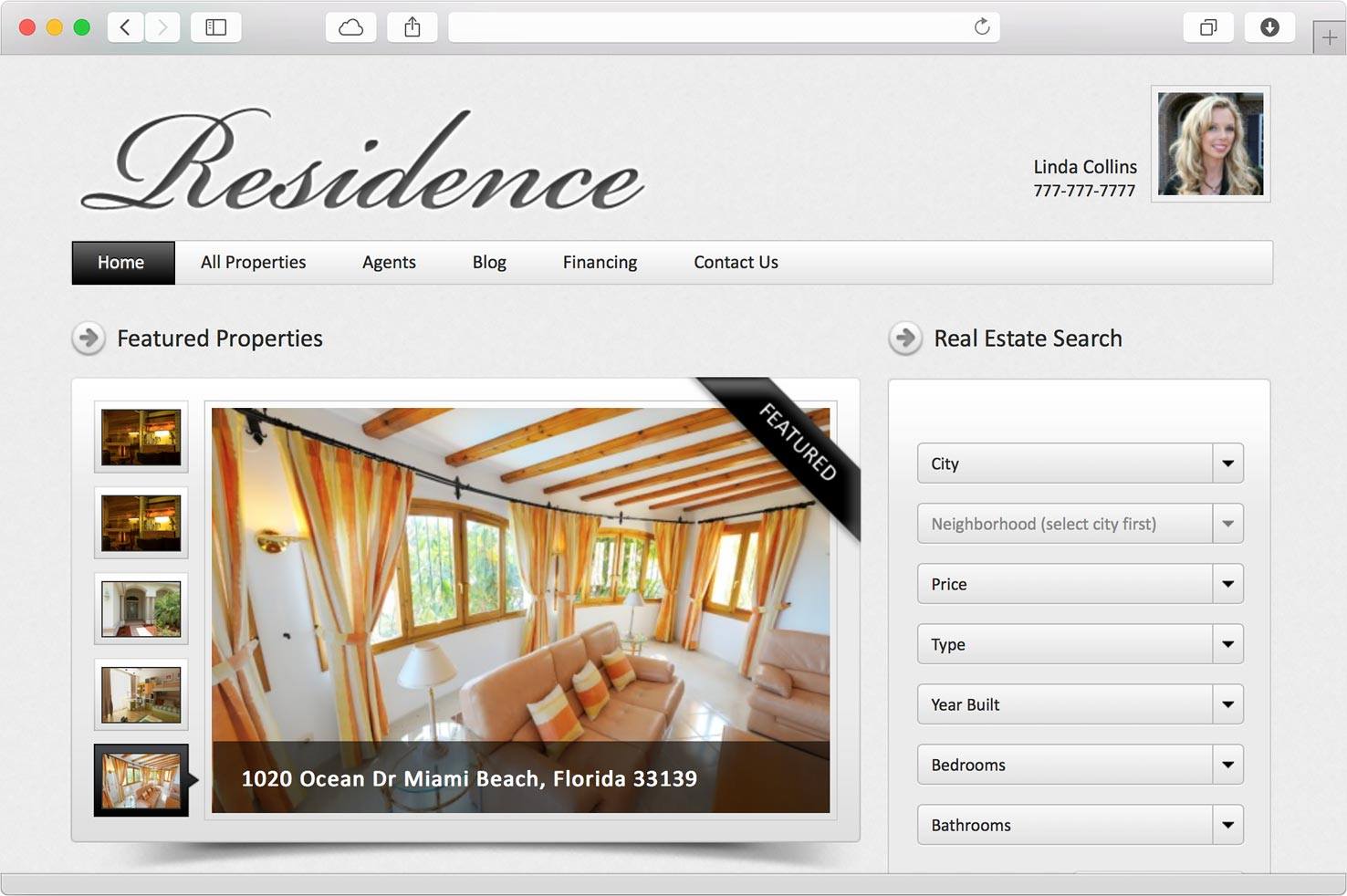 The residence is a WordPress real estate theme integrated with IDX MLS. The theme makes an excellent choice for agents and realtors who can settle for only a high-end, blazing-fast, and professionally advanced website. The residence is equipped with Google maps for locating the property with ease. It also has a property gallery and property slideshow features that will impress the clients and prospects.
Price – Standard – $49.95/annually,  Premium – $69.95/annually,  Deluxe – $99.95/annually
7. Agent Focused Pro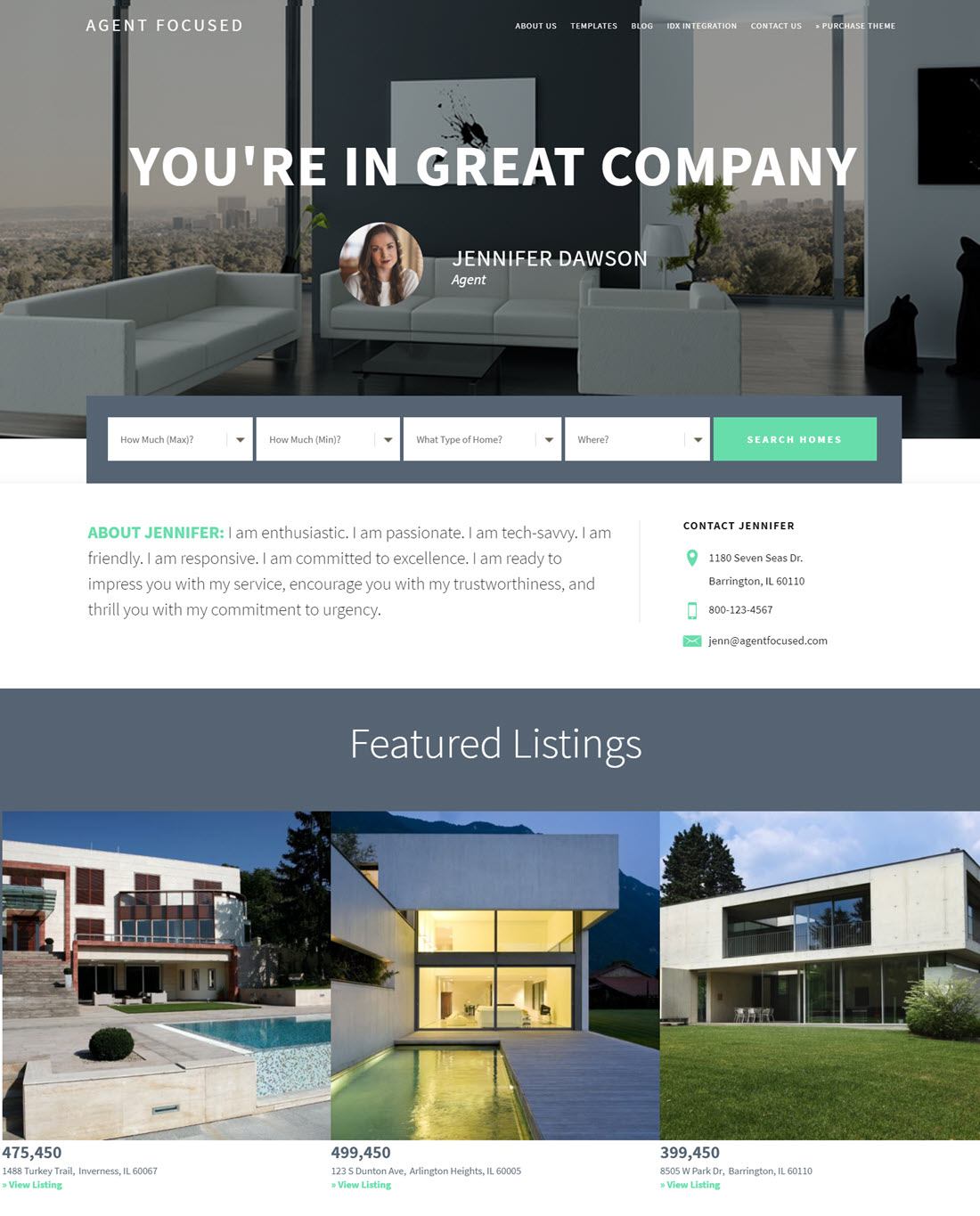 Agent Focused Pro theme is a business-oriented genesis theme for the real estate agents who have a flare to rise above the market standards and showcase their services.
It incorporates the AgentPress Listing plugin to create a worthy Listing Management System and 6 homepage widget areas to flaunt your brand.
Price – Regular License – $79/annually
8. Oikia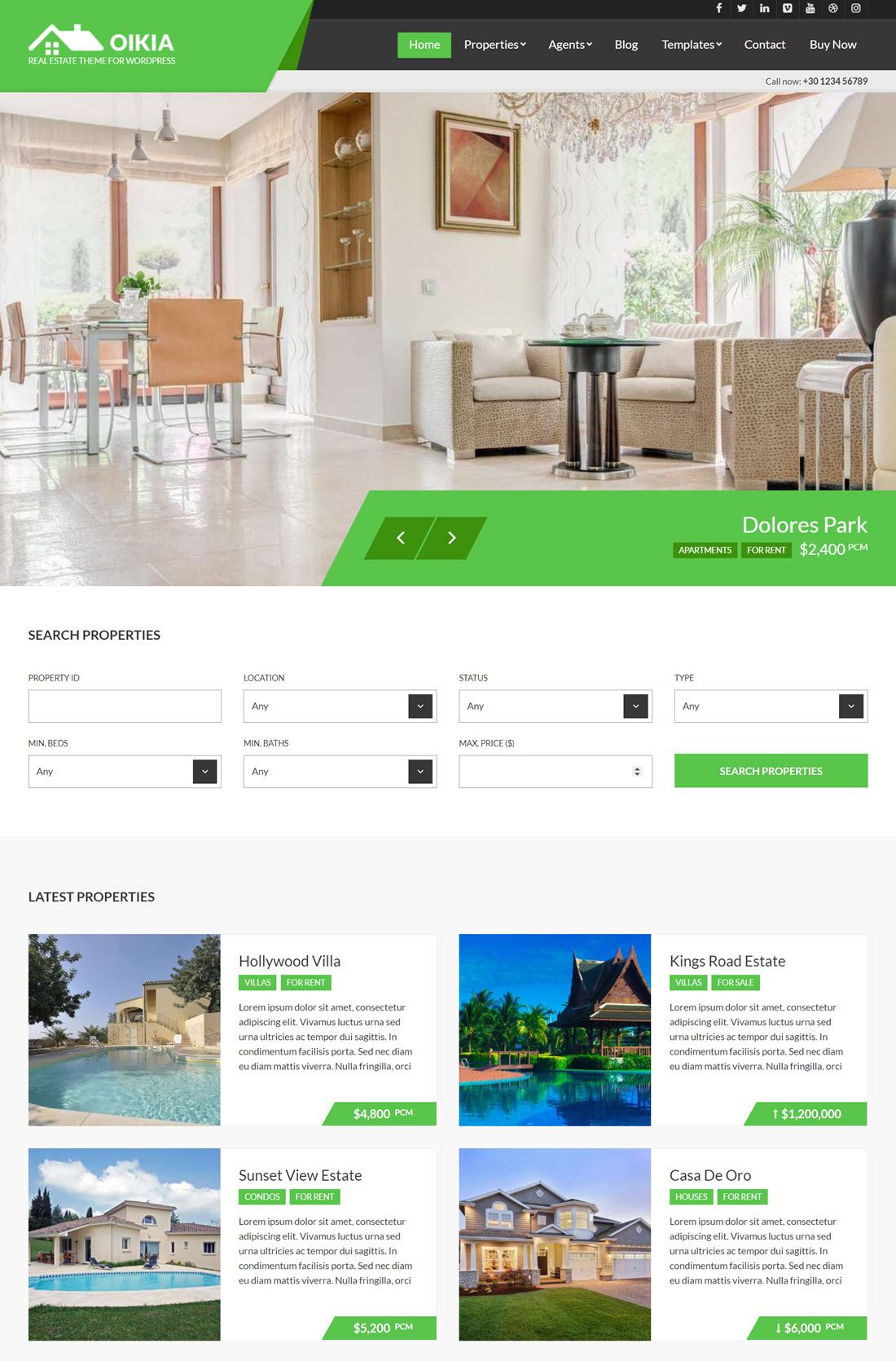 Oikia is a WordPress Real Estate Themes that helps to prepare an impressive real estate website by moving the content widgets to the desired positions.
The theme also includes optional content modules which have the elements like a slideshow for the property listing, agent profiles, and an elaborate search tool to filter the listings.
Price – Oikia – $34/annually,  Standard – $48/annually,  Developer – $55/annually,  Lifetime – $174/OneTime
9. Divi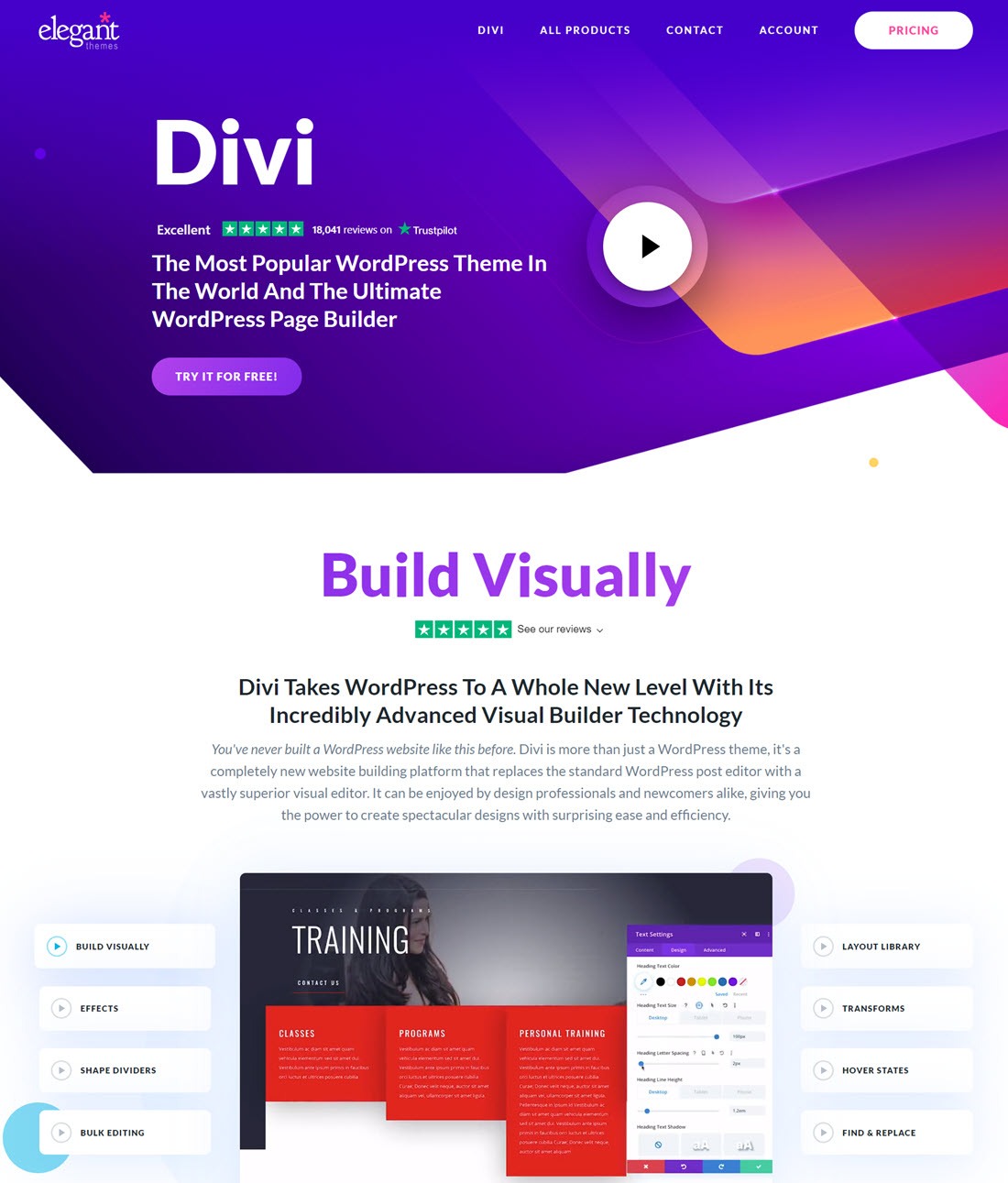 Price – Yearly Access – $89/annually,  lifeTime Access – $249/OneTime
10. Real Estate 7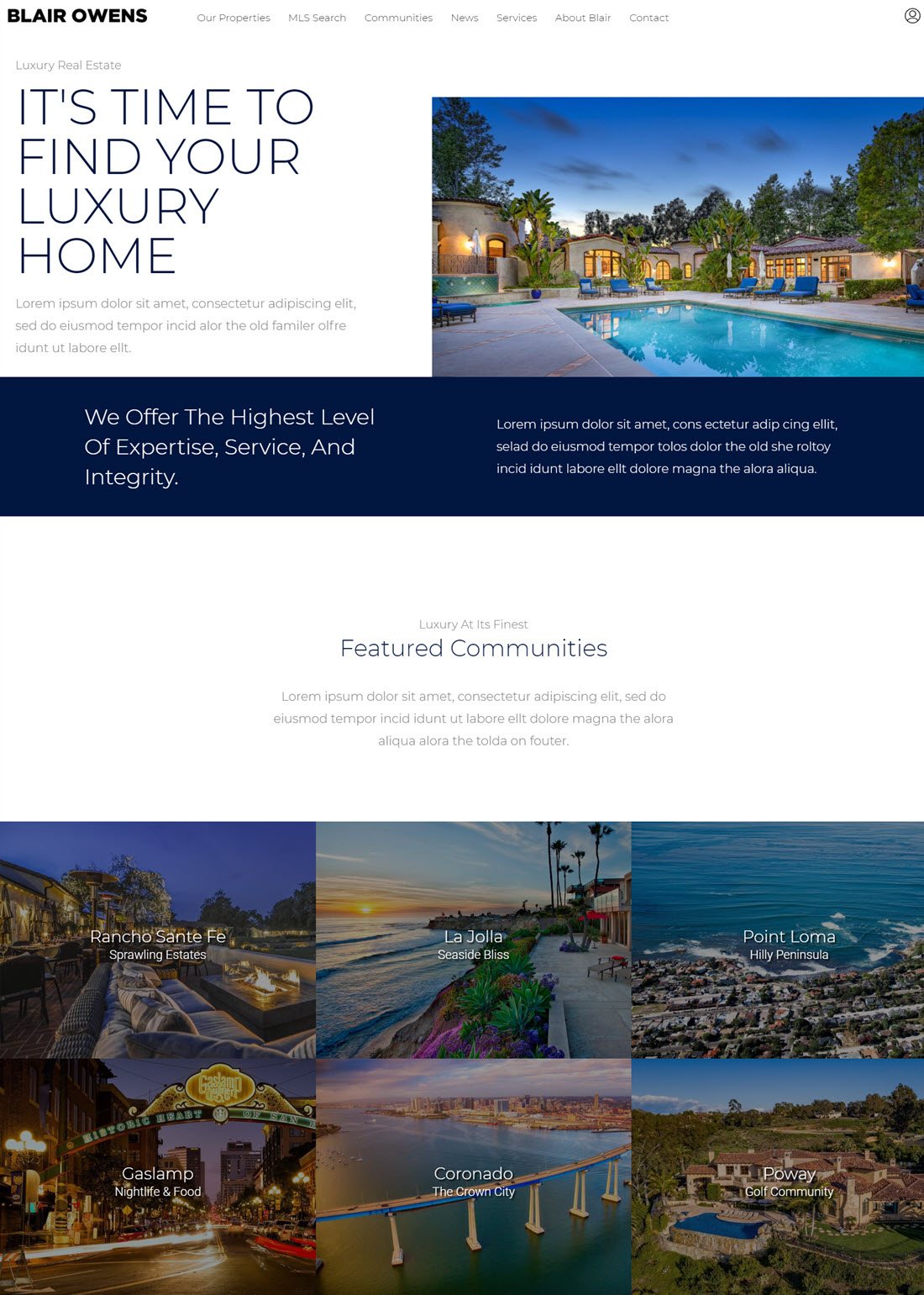 It is a highly flexible theme that can be used to create multiple real estate websites. With this theme, you can showcase your most popular listing on the homepage and also link a map to it. Browsing your listings is extremely easy with Real Estate 7. If you aspire to transform your WP blog into a full-fledged Real Estate website, then ElegantEstate is the solution.
Multiple agents can be assigned to a single listing, and, the visitors can also mark their favorite listing at their end. The advanced integration features for property info, photos, and Google Map for exact location are also present which provides an impressive online presence.
Price – Regular License – $59/OneTime (1 Site)
11. Propertya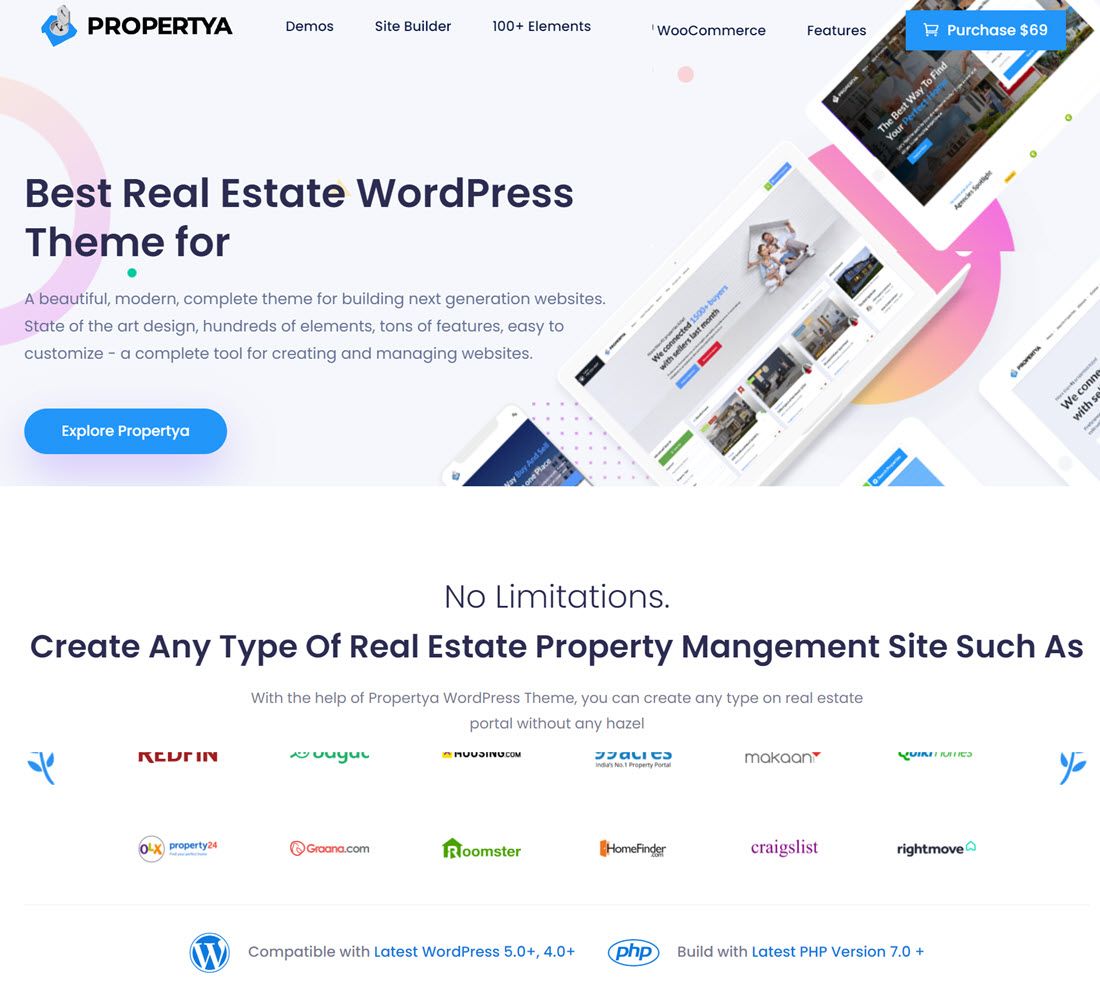 Though Propertya is specially designed for real estate agents and agencies, it also permits other property holders to submit their listings either for free or for a monthly subscription. It is a sleek and responsive real estate theme with an edge over its peers in terms of technology and uniqueness.
The theme is based on bootstrap framework 3 and neatly coded with HTML5, CSS3, and AJAX magic tools. The membership packages also mention the number of featured listings. It provides an online base to the real estate agencies, independent real estate agents, and property holding companies to craft their website. It is also packed with the parallax effect and Revolution slider.
Price – Regular License – $69/OneTime (1 Site)
12. Real Homes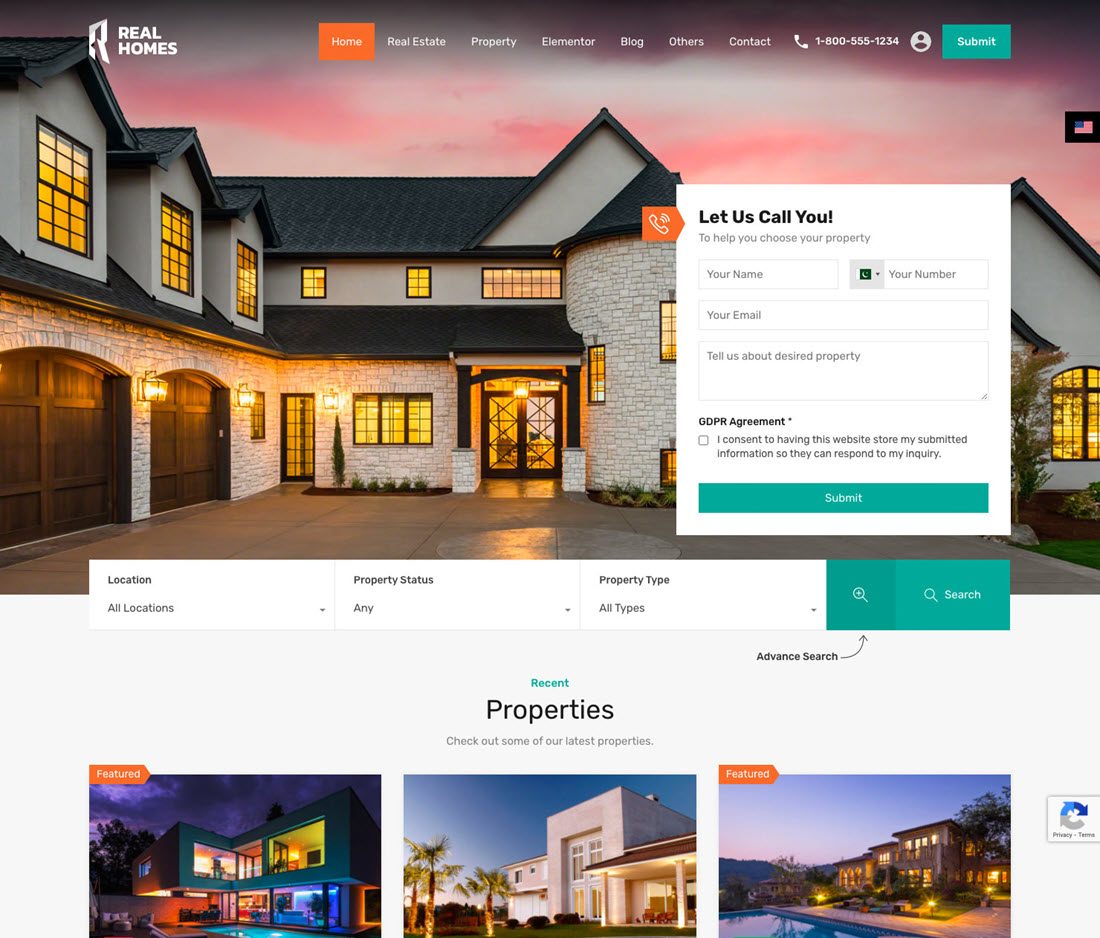 Real Homes can help you crack the best real estate deals with their minimalistic design and advanced search engines. It is an all-in-one theme that aims to create a fully functional real estate portal that can handle both single and multiple-source listings.
The theme also offers simple and grid listings and numerous custom widgets to narrow down your search to the desired result. The admin can track the payments and hence the property can be auto-published after the final payment. The live real estate data can be automatically fed into the blog with the fully supportive dsIDXpress IDX plugin by simply creating a dsIDXpress account to add a property listing.
Price – Regular License – $59/OneTime (1 Site)
13. Realtyspace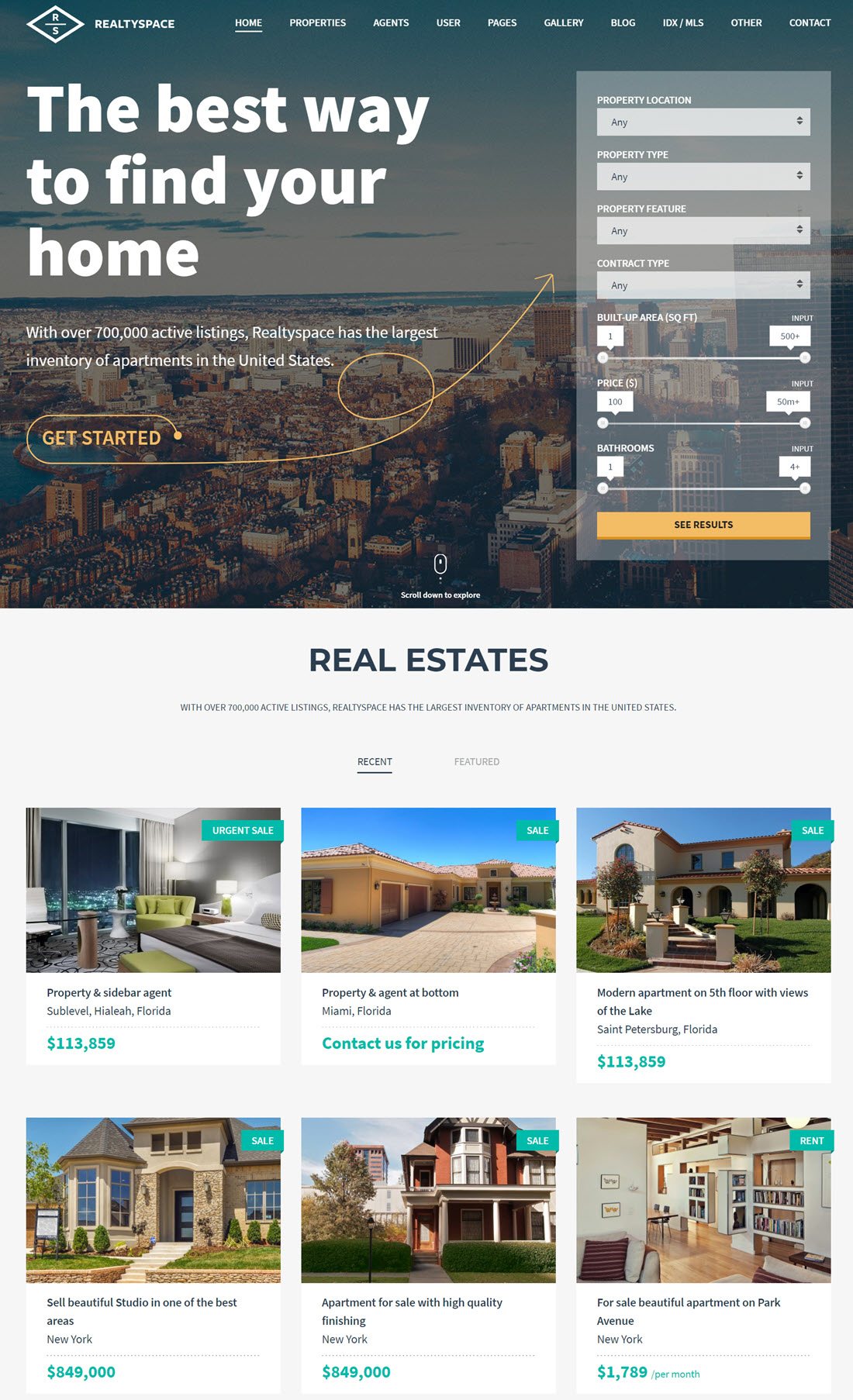 This multi-purpose theme imparts immense versatility to create a real estate website. It succumbs to the needs of real estate holdings, agents, and related businesses and companies. It is an exclusive theme for creating quick and easy real estate websites.
It offers a code-free layout designing through its Visual composer and a front-end submission which creates a hub for homeowners and agents to submit their listings. It features 10 homepage layouts, property listing in a slideshow format, and uploading floor plans and documents to your listing. It also features a mortgage calculator, property comparison tool, and easy profile creation for the agents.
Price – Regular License – $59/OneTime (1 Site)
14. Zoacres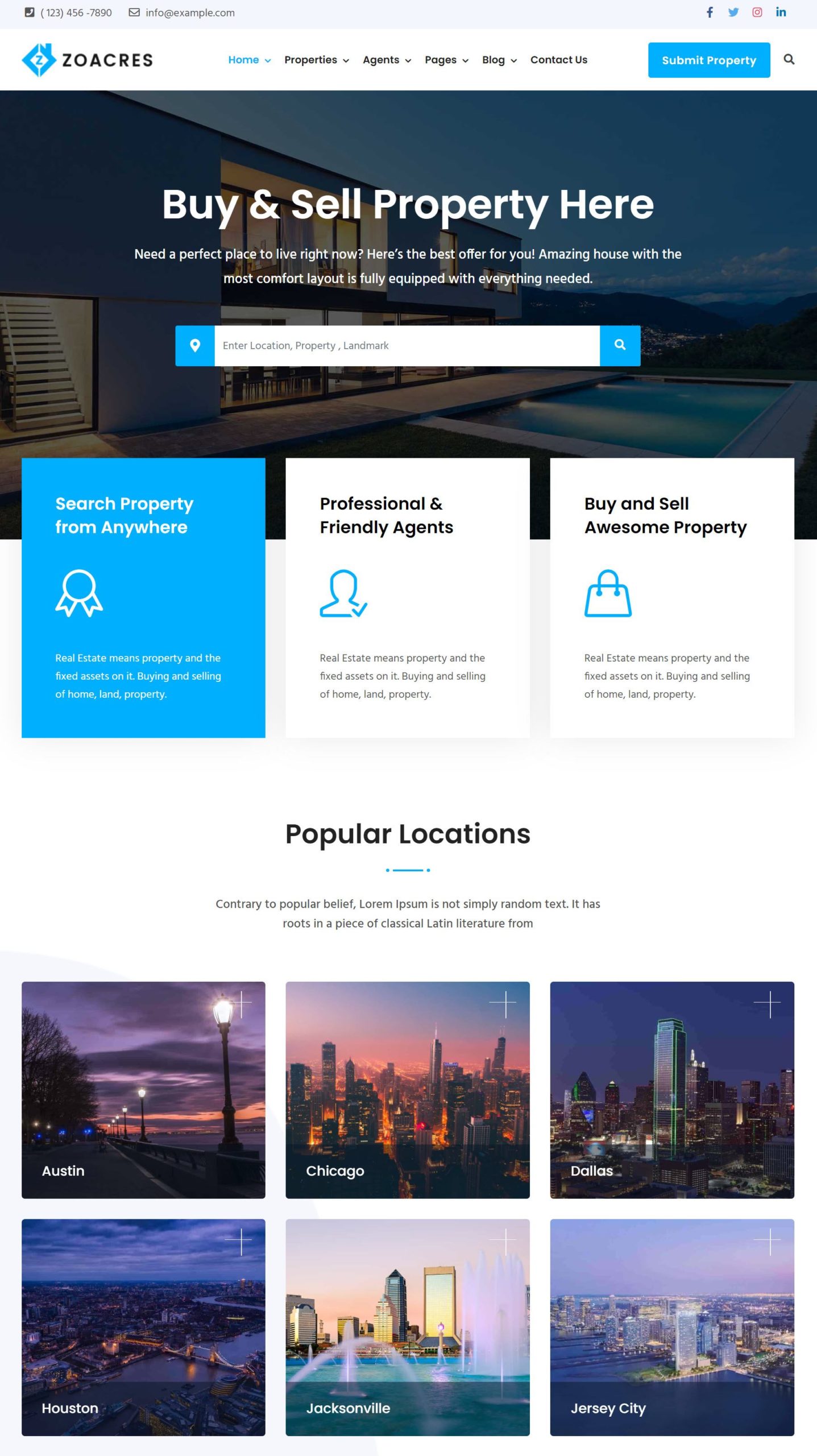 Zoacres is an impressive theme that can be used to design a real estate agency website. The visitors can also create their accounts and save their preferred listings on the website with their contact information and profile. The multi-purpose theme Zoacres is an efficient platform to create an array of different websites in the real estate industry.
Besides, the visitors can add their property to the site. Zoacres also offers multiple pricing plans. The theme can be very well used by the individual agents to promote their services and list the properties under their ambit, or as a multi-vendor online marketplace for listing sign-up.
Price – Regular License – $59/OneTime (1 Site)
15. HomePress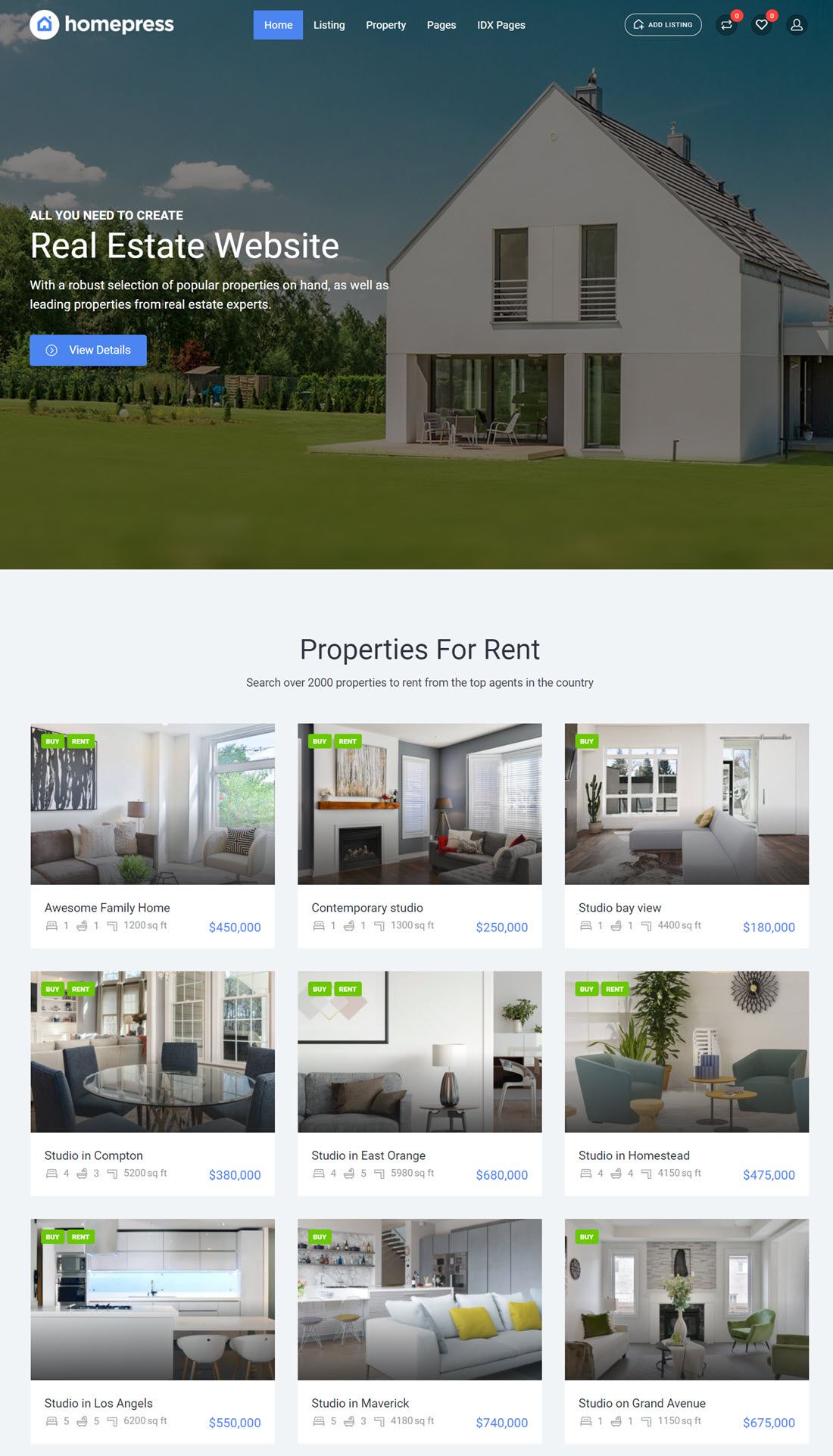 HomePress is a customer-centric theme that offers an amazing degree of flexibility to both the site owners and visitors. The live preview functionality helps to sample the theme's content.HomePress is a phenomenal theme that creates a real estate website that has a hint of flexibility and yet targets the specific nook.
Besides, it also offers a front-end user authentication system to impart a user-friendly registration process experience. The theme serves multiple roles and allows sampling of every feature with its live theme preview to those who are not so versed with real estate terminologies but still can make the right purchase using this feature.
Price – Regular License – $59/OneTime (1 Site)
16. Beyot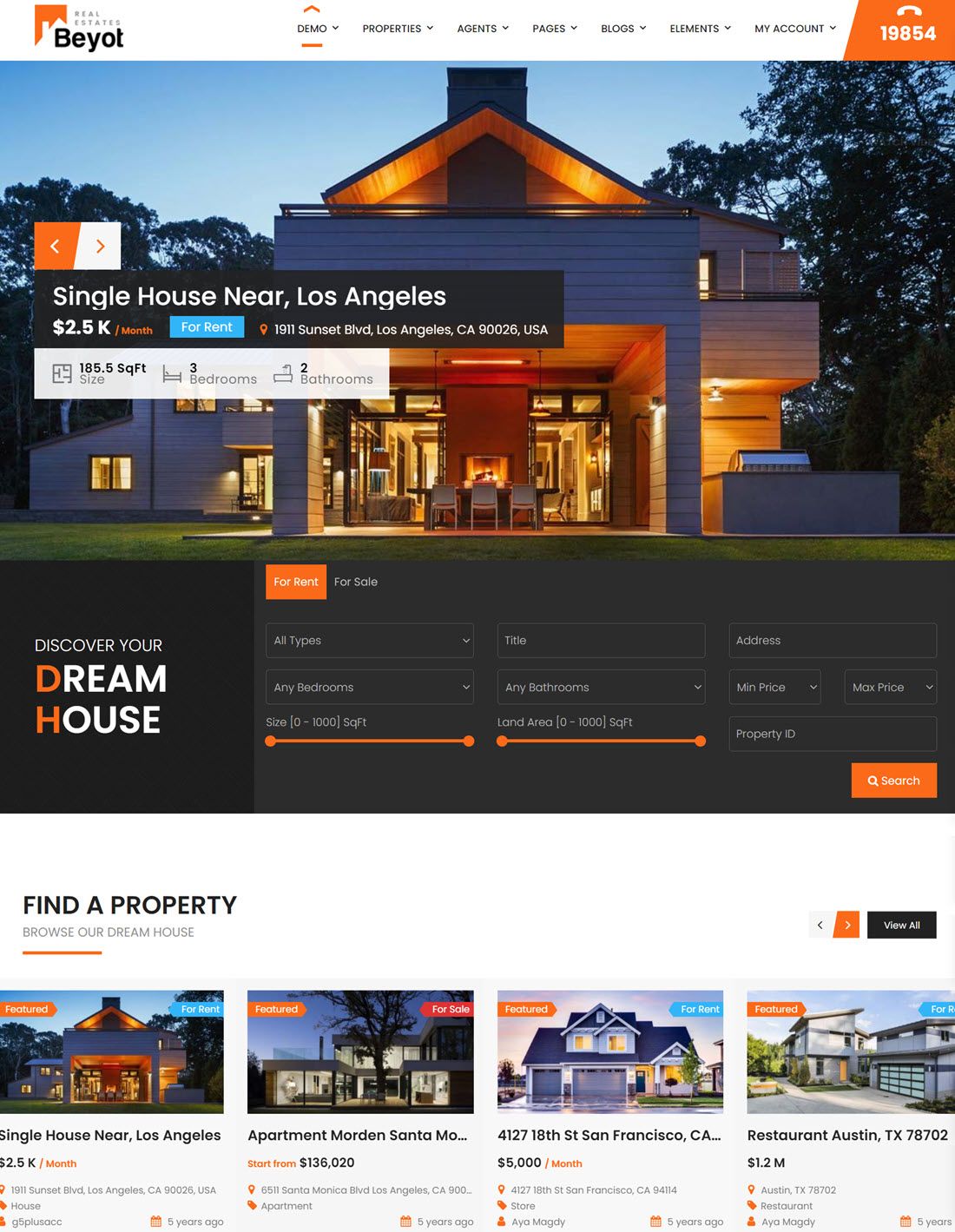 BEYOT is an online business market theme for all real estate affairs. It integrates a mortgage calculator and a list of agents. The key features are the 7 pre-made homepages and Visual Composer, listing views, and many more. It is the theme that primarily focuses on client-relation management (CRM).
It is a simple and minimal WP theme with robust customization options. The simple web interface can be well customized using the two unique theme layouts and numerous pre-made color tones to create a retina-ready theme. It is Google Integrated to make the search process hassle-free.
Price – Regular License – $60/OneTime (1 Site)
17. Real Estate Realtor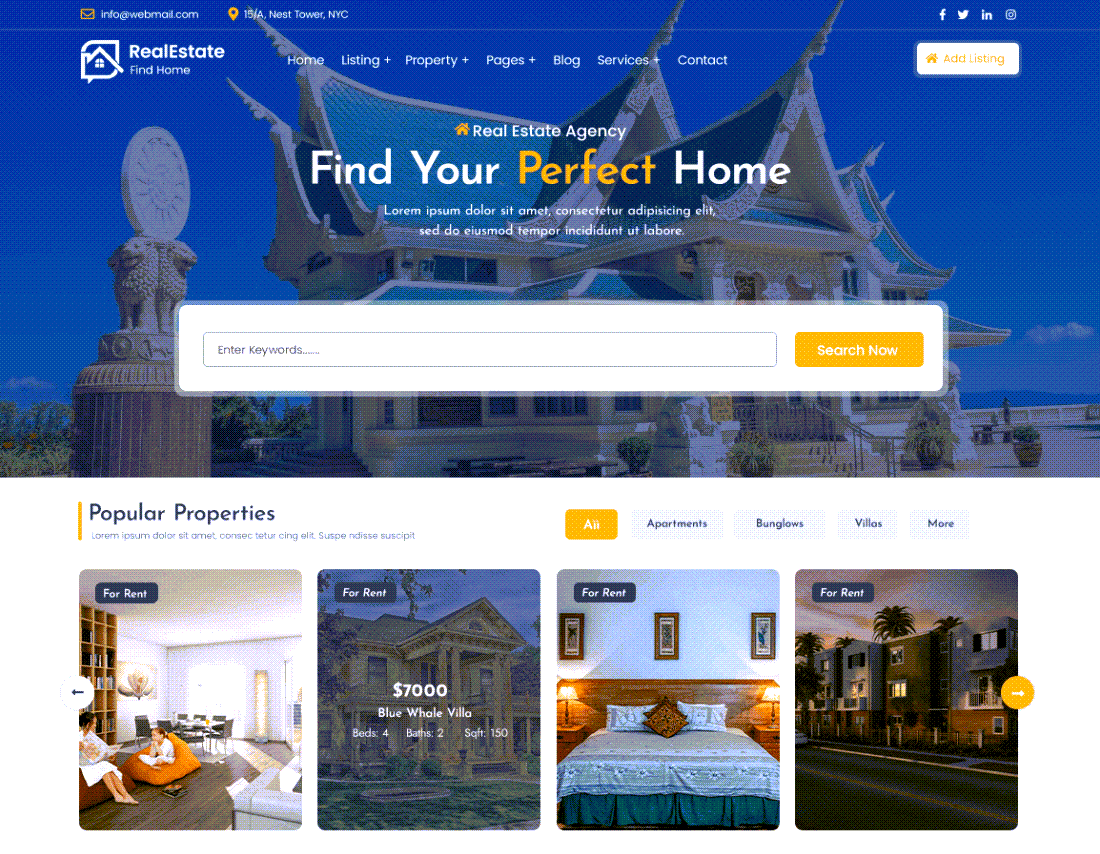 Real Estate Realtor is a smart and responsive WordPress theme for realtors that helps to create websites with no coding hassles. An impressive theme for the real estate agencies and realtors through its listing pages, search filters, and custom quotes. It offers easy marketing of your properties by introducing your team to prospective buyers and sellers.
It is a professional and business-centric real estate directory theme that promotes both real estate and list short & long-term rentals. Filtration of the listings can be done quite easily. The homepage comprises the advanced search tool and the rest of the homepage showcases the most favorite listings from your directory.
Total number of users – 60+
18. fRealEstate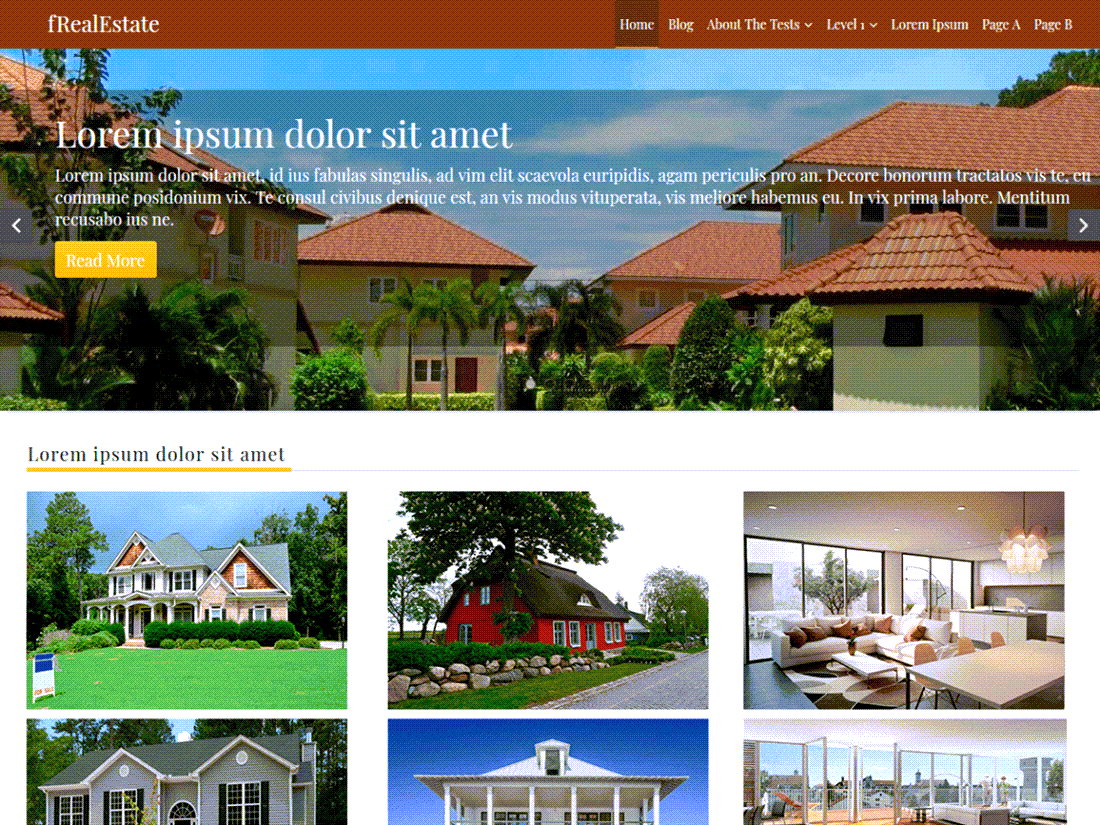 Yet another free theme fRealEstate that is highly responsive with animation effects, custom logo, widget area, custom background, advanced search engine, and Instagram integration for a better reach. A very informative and advanced WP theme that is created for real estate companies and agents. fRealEstate is a real estate and property listing site theme. The theme offers 2 header layouts and 2 unique property sliders to showcase the listed properties on your website in an impressive way with the IDX listing plugin.
Properties can be submitted on the front-end and PayPal integration assists for paid listings. The theme features advanced customization, 30 shortcodes, custom widgets and Google Map integration to design an intuitive website that can please the most demanding customers as well.
Total number of users – 300+
19. Real Home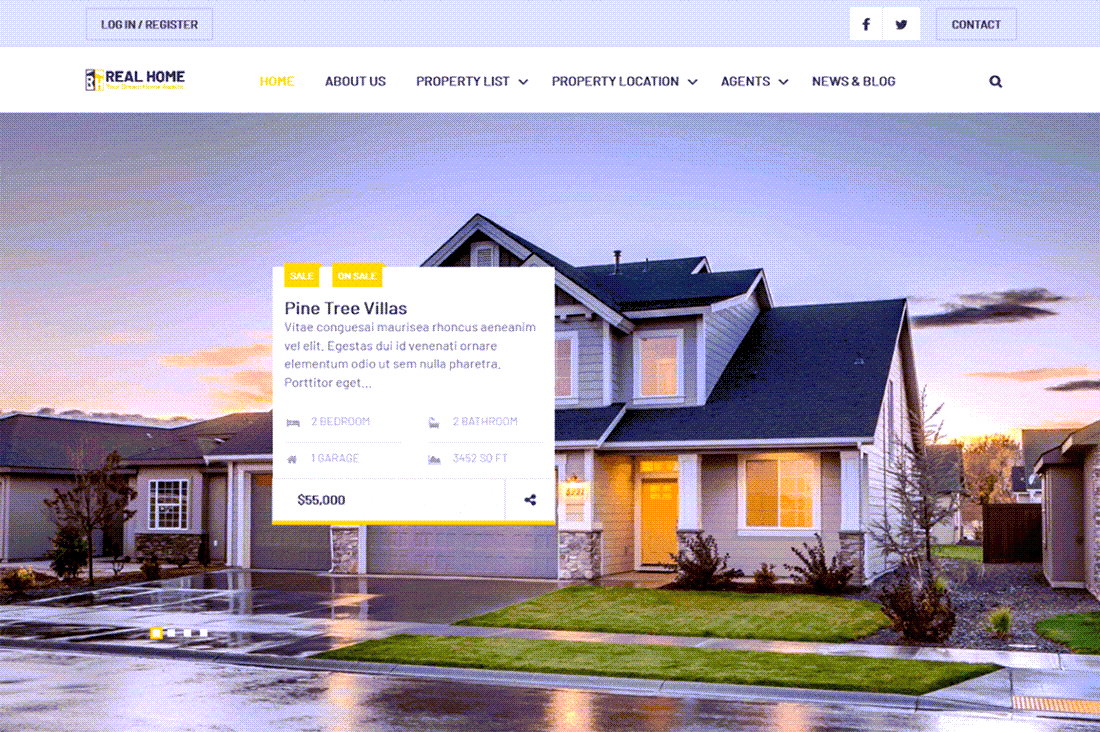 Real Home offers an elaborate solution to all the real estate needs and is suitable for broker and agent websites. Besides, it is a multi-purpose theme that caters for the need of small businesses like accountants, consultants, and artists. It is an advanced and worthy free real estate theme. The theme features a static front page infused with dynamic segments of slider section, about us section, team section, testimonials, and feedback sections.
It is a free fast loading and modern theme ideal for Real estate firms and agents. It is a versatile theme that has immense use for lawyers, doctors and artists too. Real Home is a real estate theme that is globalized and multilingual. The theme integrates a Real Home plugin that lets you create your property fields and manage custom fields for agencies.
Total number of users – 50+
20. VW Construction Estate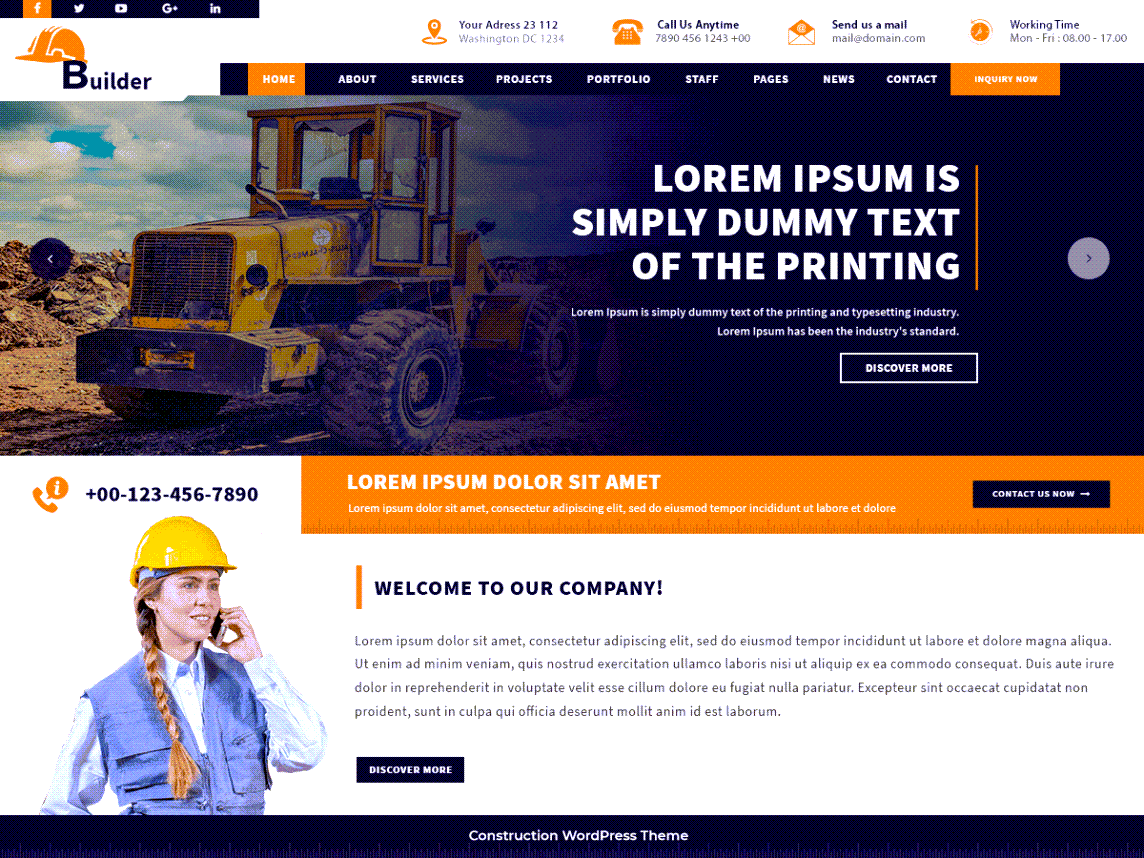 VW Construction Estate is a theme that can help you build a highly professional website and push your properties to have a greater impact on the audience. You can get an edge over your competitors as the theme presents all your listings most beautifully through its most wonderful hovering and parallax effects. This highly customizable theme deals with creating websites for property and real estate.
It is based on the cherry network that offers quick installation, advanced filtration, settings dashboard, translation ready, and SEO optimized to make your website appear easily on Google and other search engines.
Total number of users – 300+