10 Best WordPress CRM Plugins To Boost Your Business Online 2022
Are you looking for premium or free Best WordPress CRM Plugins? customer relationship management (CRM)  Plugins are the best way to manage all your client on your WordPress Website. Using these plugins you can easily track your customers and increase your sale.

Customer Relation Management (CRM) plays a pivotal role to understand not only your existing but also your prospective customers. It works as an ingenious tool to achieve a lifelong relationship with the clients by collecting and analyzing a lot of customer data. The CRM industry has a lot of potential and no wonder why the industry has grown double the projected expectations.
What is the Use of CRM Plugin will be worth?
The customer Relation Management plugin will have a great impact on your business to increase sales to the next level. With this plugin you can easily create data for customers, manage your leads and sales opportunity. You can easily manage the activity of your client and add follow-up on customers.
WordPress has emerged in a versatile manner and not just as a blog. It has grown substantially and provides an exceptional platform wherein your entire CRM can be incorporated, hence giving your business a boost. In our blog we will focus on 7 WordPress CRM Plugins to Boost Your Business sale Online which are as follows:
1. Zoho CRM Perks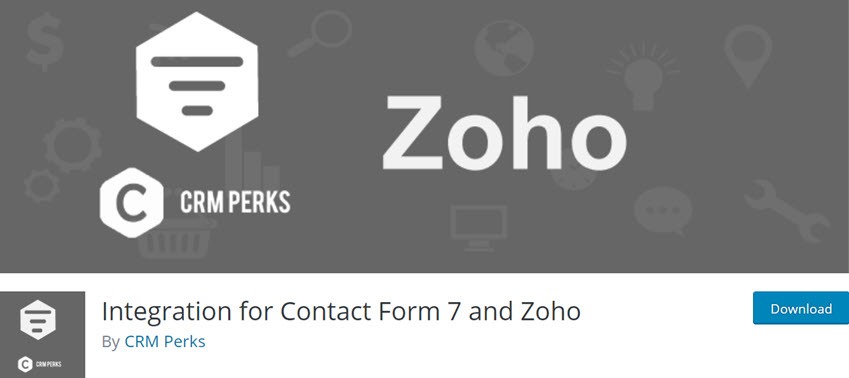 Zoho CRM is integrated with lots of efficient features that let you manage customer relations effortlessly. A well-built extension powered by WordPress assists you to convert more leads and engage more customers to have great revenue than ever before. Recognize the efficiency of your company in a market place that how long it could grow and manage the same while taking a little time. Zoho CRM globally introduces its existence and helps its clients to get better CRM with its robust solutions. Moreover, Zoho contains canvas integration which enables you to redesign the entire CRM's interface with your personalized touch-up. Although, work simply without any coding, and provides you with a better return on investment thereby.
Core Features –
Great Reachability – Connect instantly to your customers anywhere including email, telephone, social media, and live chat. Also, get real-time notification of interaction of customers.
Automate CRM – Save time while automating repetitive tasks such as interaction to lead to more conversions instantly.
Real-Time Insights – Robust analytics presents you reports of real-time lead interaction that assists to make better decisions for your business.
Conversational AI – Get better results of interactions while getting real-time alerts, contact your leads at the best possible time, and reminders to make your deal successful. Zia – your sales assistant helps you all through this to get essential data of CRM.
WordPress CRM can Maintain a log to retain all customer details, schedule meetings or calls with the customers, filter or group
Total number of users – 3,000+
Price – Standard – $130/annually,  Professional – $227/annually,  Enterprise – $389/annually,  Ultimate – $421/annually
Screenshot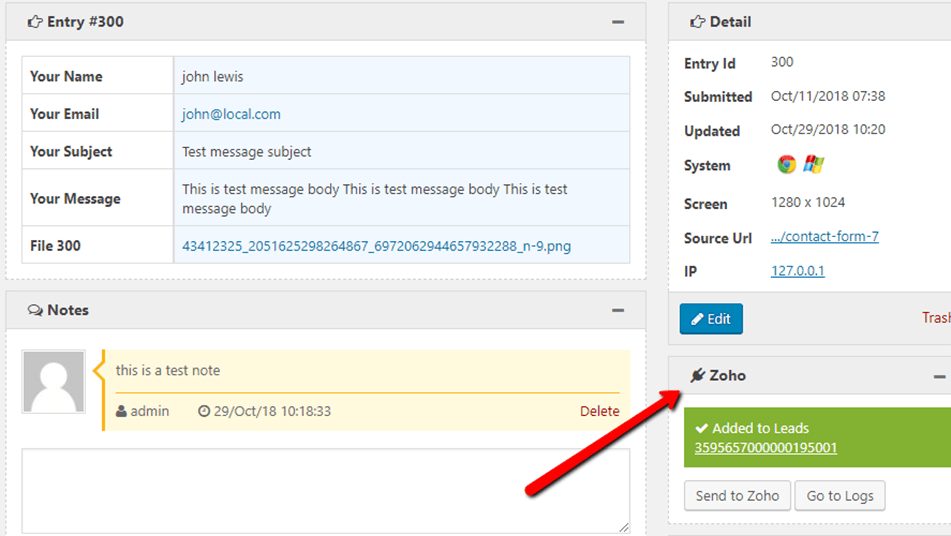 2. Groundhogg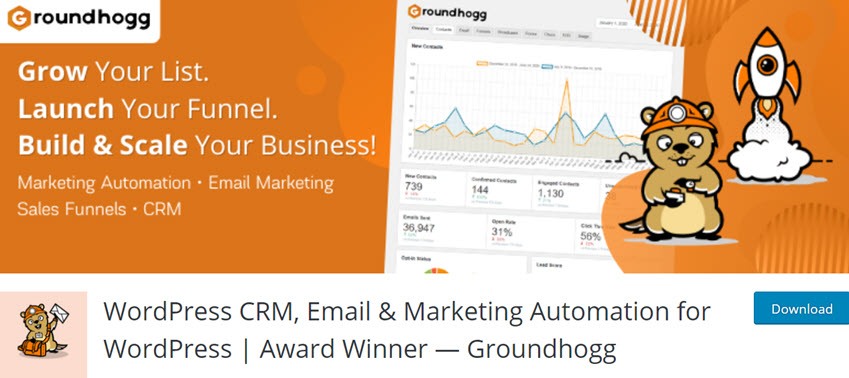 Groundhogg CRM for WordPress enables you to automate the CRM functionality and assists you to get more lead conversion in less time. You don't have to worry about hiring a developer for accessing well-organized customer relation management. Groundhogg CRM contains an easy-to-use interface that streamlines the workflow of lead generation even without going through complex coding. Easily install and configure shortly the settings however you required for your business. If you work as freelancers or agencies, then this extension is extremely a must-have for you to provide better conversion leads with strategic CRM influence.
Key Features –  
Let you add unlimited contacts, and automation to organize an effective CRM that increases lead conversion.
Generate unlimited emails and automatically send them to your leads that exist on your contacts for notifying them to follow up the procedure so well.
Save time while keeping your communication automatic that nurtures your customer's requirements and then converts them into customers.
Keep the data of your customers private that eliminates the risk of losing your customer for the sake of privacy.
Free service no matter how many customers you add up to your list Groundhogg never charges you to continue the relevant service in the future.
WordPress Accounting System module helps to view real-time transactions, cash generation, due invoices, pending payments, and expenditure through an updated dashboard.
Total number of users – 2,000+
Price – Basic – $240/annually (1 Site),  Plus – $360/annually (3 Site),  Pro – $48/annually (5 Site),  Agency – $960/annually (25 Site)
Screenshot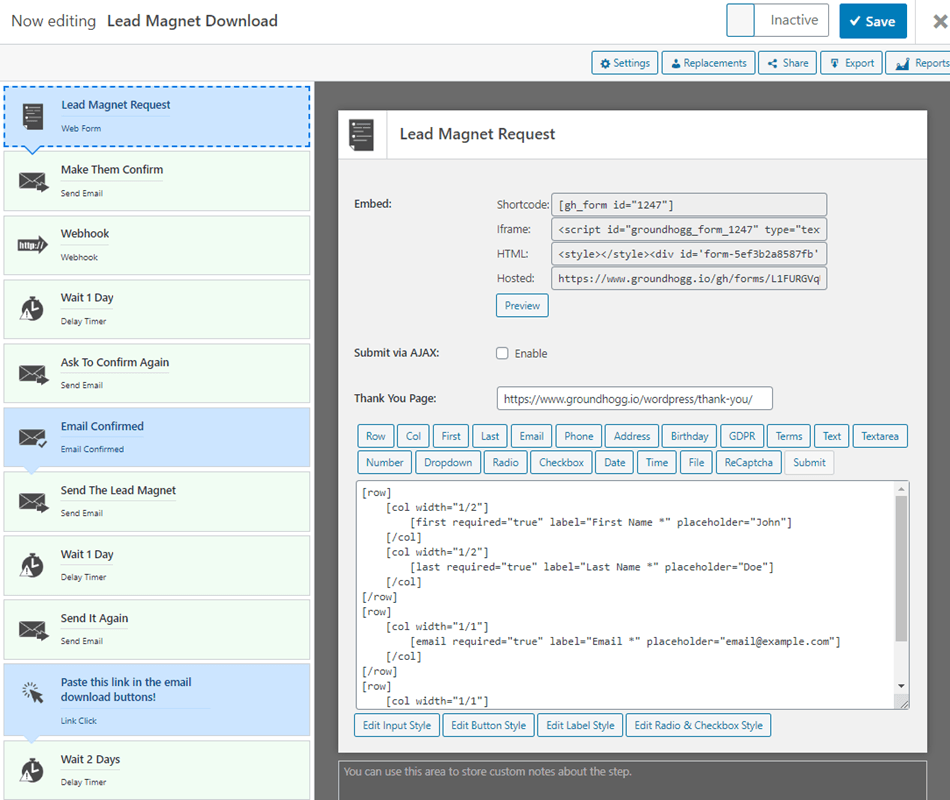 3. Streak

Streak is a well-oriented plugin for CRM that lets you manage the entire functionality for lead conversion simply through Gmail integration. Just automate your email service on added contacts of your customers that follow up the nurturing procedure by sending emails. Simply configure the email templates according to your business at once then you don't have to repeat such a task thereafter. Create a robust pipeline to set up the automated Gmail accessibility to retain leads and convert them into customers so easily. Streak contains a simple UI design that is simply configured and processed within a few minutes. Don't have to go through complex coding as it is integrated with essential that manages and everything promptly.
As you own the Streak, it will take care of your customer's relation by reminding every single meeting and concern to make your deal successful. Grow your business, get more lead conversion, and increase sales even without involving too much in it. Automatically, fetch the data from your contact and email then send reminders to effective follow-up thereby. Get a specialized inbox system for Gmail that tells you every step taken by your customer and consists of many features that increase the productivity of the business instantly.
Price – Solo – $180/annually,  Pro – $588/annually,  Enterprise – $1548/annually
Screenshot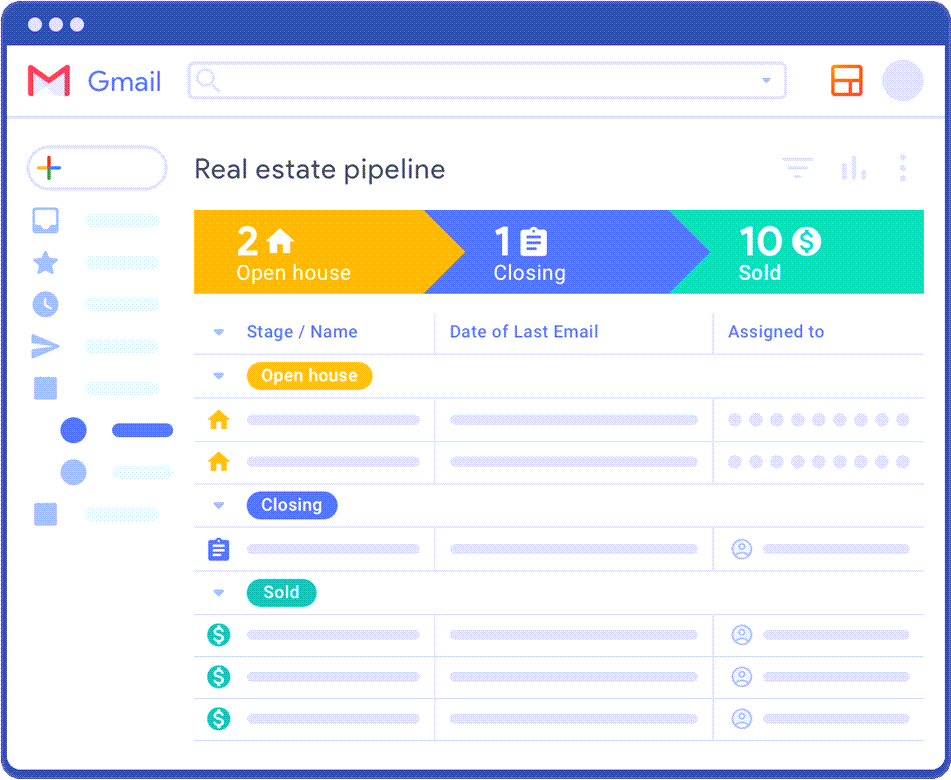 4. Freshworks CRM

Freshworks CRM provides the best solutions for CRM no matter what kind of business you own. An immense extension to manage the customer relationship while eliminating the unnecessary steps that make this process such a complex one. Personalize the conversation with your client by automating email activation that shortly covers any queries and discussion to satisfy your leads. Let you grow more opportunities to expand your business globally along with more conversion of leads into assured customers. Just stop doing the repetitive tasks of nurturing leads and automating such processes with the assistance of the Freshworks CRM plugin.
How does Freshworks CRM Assist Your Business?
Provide a fast and scheduled follow-up with appropriate reminders that help you to instant closure of deals. Track your customer's interaction and make successful deal closure promptly.
A comprehensive CRM solution that boosts your sales by greater customer engagement thereby.
Establish a fast and reliable chat option on your site that is integrated with AI chatbots. Hereby you can easily track your visitors in real-time to know the intent then follow up with them accordingly.
Know insights of the website in real-time while forecasting such interactions with ongoing and previous experience.
your contacts and helps to administer a    personal approach to each of the customers.
Auto-tags when clients register, watch a video or fill up a form, etc. Hence, it applies a badge to all the CRM activities.
Its auto updation technique helps to connect your CRM with any kind of user data.
Total number of users – 10+
Price – Growth – $162/annually, Pro – $453/annually,  Enterprise – $810/annually
Screenshot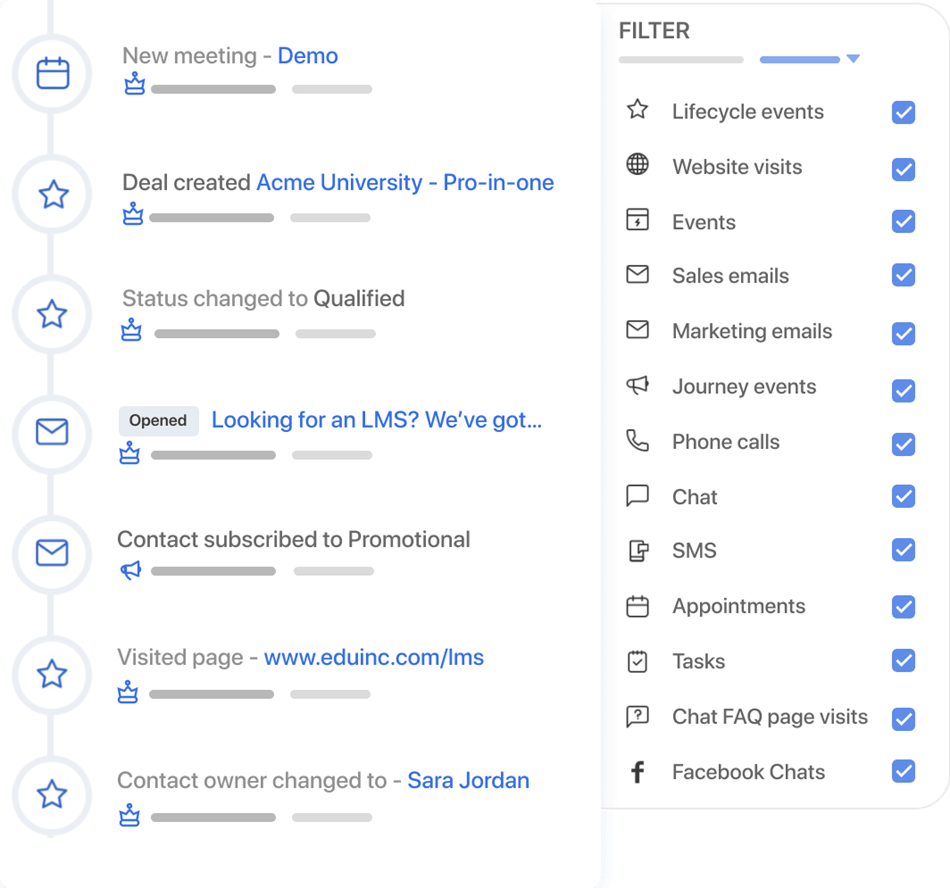 5. WP Fusion Lite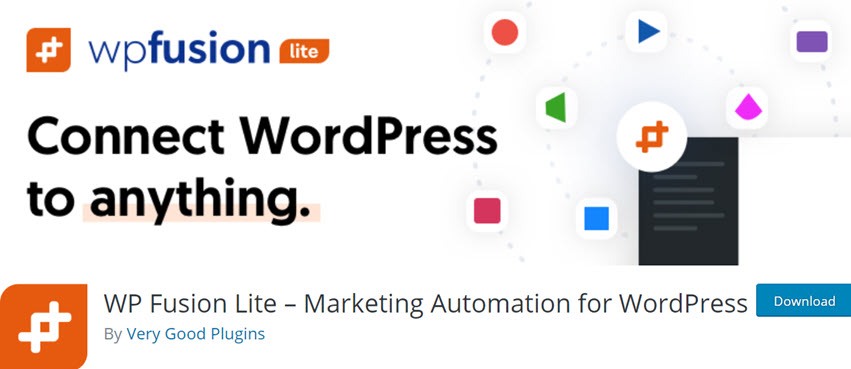 WP Fusion Lite you with a robust array of distinct enhancements for popular WordPress plugins so that you get the best out of your CRM strategy. WP Fusion seamlessly integrated with essential tools that take care of CRM while providing automatic streamline to your business. A robust and lightweight extension that minimizes the customer interaction process. Create unlimited contacts into the CRM of business and manage such lead conversions with automatic emails on every single step. Track your customer's activity then follow-up them with strategic interaction suggested according to your recent conversion experience. Know your real-time insights while having records of conversion lists that help to improve future interaction with customers. Works so smoothly with various existing plugins thereby. Engage more and more customers with an instant follow-up that peeks the revenue of the website.
Elementary Features –
Accept various form submissions to CRM from the well-built front-end.
Creates a connection between your CRM and the membership site & store.
Automate the email to respond to customer interaction from anywhere including AI chatbots, Gmail, social sites, and other communication networks.
Assure your visitors to get support anytime anywhere without even waiting too long.
Record the essential data of your customers including their roles and engagement on your website into a profile. Manage such data with a mapping system that is intuitively designed to keep a record of profiles of your lead.
Convert your leads into valuable customers with appropriate follow-up strategies maintained automatically.
Assigns fresh leads to your team members and also tracks the outcome via the Lead Management System.
Tracks the performance of each lead by keeping a bird's eye view of the traffic to the lead.
Total number of users – 3,000+
Price – Pro – $9/annually (1 Site), Premium – $99/annually (Unlimited)
Screenshot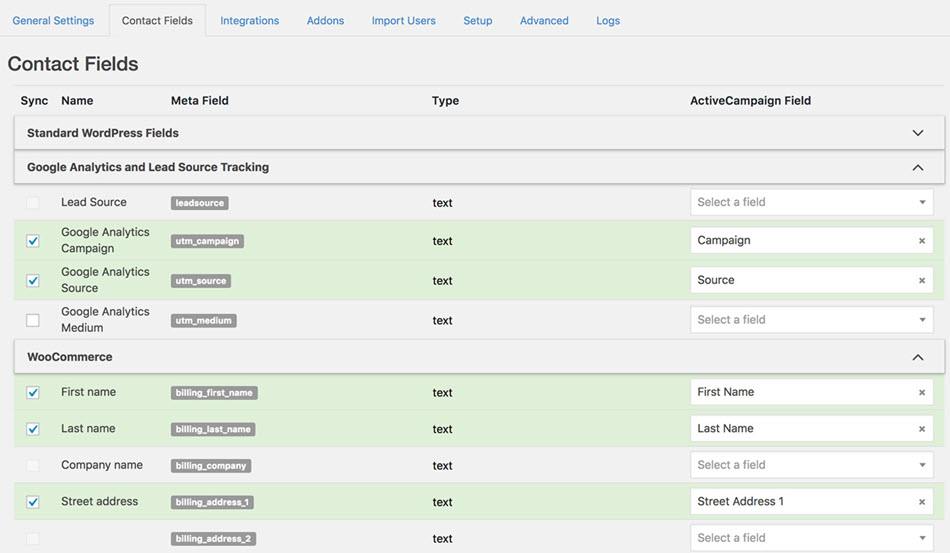 6. WP ERP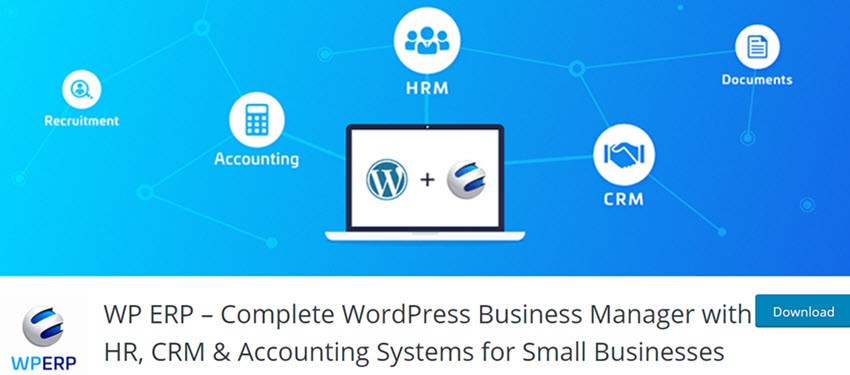 WP ERP is an intuitively designed extension for CRM that allows users to maintain their WordPress conversions. Enable an automated streamline to manage the lead conversion with the available strategy of follow-up. Trace the activity of visitors on the website and let them become your reliable customers by impressing from the service thereon. WP ERP eases the lead conversion along with a seamless and organized way that doesn't even require a developer to write coding. A feature-packed CRM plugin that assists you to add unlimited contacts and saves you from the hectic process of repetitive tasks. Automate the communication availability anywhere either on social sites or live chat that fully encrypt the data end to end. Considered as the most trusted CRM plugin as it comes with the first thorough Enterprise Resource Planning (ERP) solution for your WordPress site, and hence provides a one-stop-shop solution for HRM, CRM, Accounting & Project management capabilities.
Core Features –
Categorize your customer's profiles based on engagement and manage them with relevant priority.
Configure reminders that will be sent to your admin's profile for successful closure of deals within less time.
Integrate mailing system on admin panel whereby easily manage the interaction of customers on real-time without opening emails on other device or screen.
Such a responsive and automated integration that serves your customers so quickly and provides an instant lead conversion.
Keep a descriptive log of recent activities of your customers and track real-time interaction to know their priority.
Apart from this, the WP ERP Project Manager also gives an additional hand on Project Management.
WordPress HRM helps to create a company profile, allows employees to apply for leaves, manage holidays, create Employee List, etc.
Total number of users – 10,000+
Price – WP ERP Pro – $9.99/Month + 3$/Month Per User
Screenshot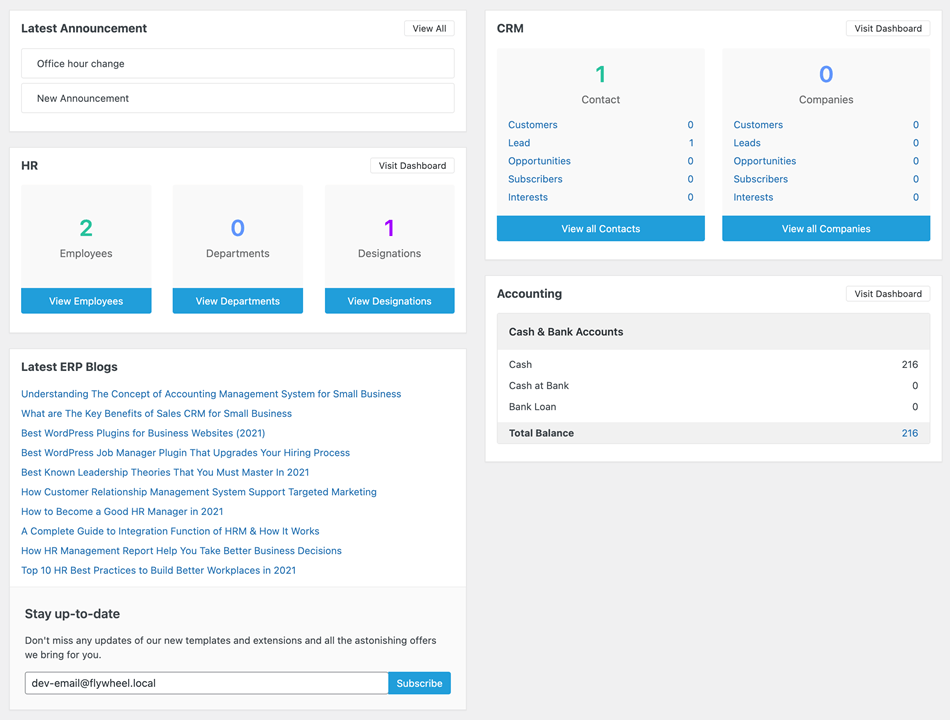 7. FluentCRM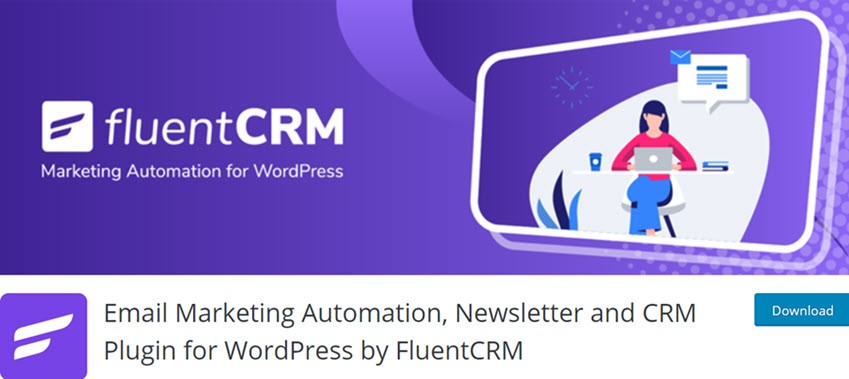 FluentCRM plugin incorporates well with your WordPress website and is easily manageable too. Its WooCommerce CRM plugin opens up an immense plethora of customer management by providing a paramount tool to manage both existing and prospective clients. Some of the outstanding features of the plugin are that it  :
Collaborates well with your current contact forms such as Ninja Forms. Gravity Forms, Contact Form & and others, thus managing clients from your website.
Culminates multiple fields or forms from your database through a semi-automatic mapping technique to create a centralized database of leads.
Compares your present stand with the UpiCRM predictions.
Allows sending instant emails using the default WooCommerce template.
Ease of sending potential information in the form of emails to individuals or groups.
Captures all business activities for formulating prospective business strategies.
Total number of users – 10,000+
Price – 1 Site – $129/annually,  5 Site – $249/annually,  50 Site – $499/annually
Screenshot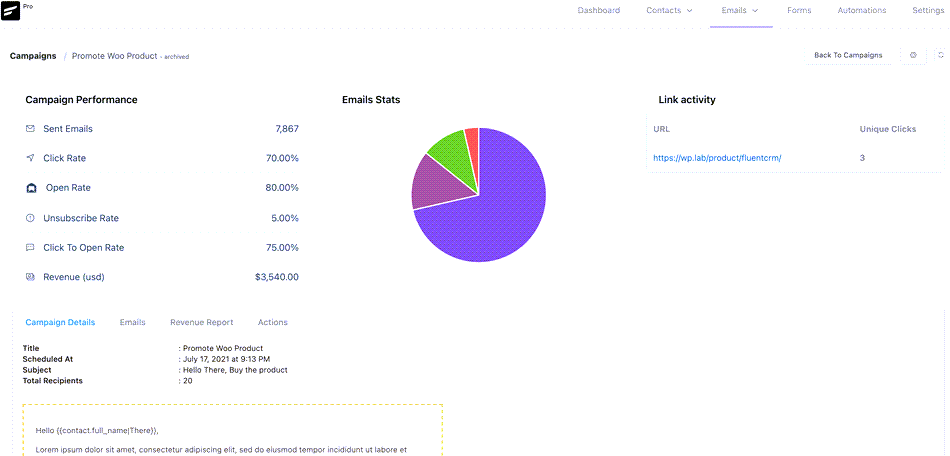 8. Sprout Clients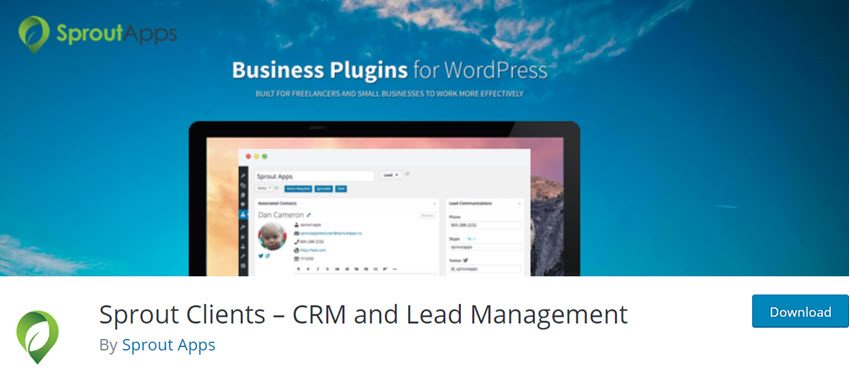 Sprout Clients is a discrete and premium WP CRM plugin that is considered complimentary to Sprout Invoices. It is an extended lead management plugin that helps to build business relationships by managing and controlling the contact and the customers in a very easy and provident way.
Features:
Schedule Messages –   If you have a new client and you do not want to forget to send them follow-up emails, then Sprout Clients is the answer. You can write the message now and deliver it the day you want.
Client-Engagement Bond – Reference and automation rendered simple by connecting engagements to clients.
Setting Relationships – Sprout Clients serves as an amazing tool to build relationships efficiently and at a minimal time expense.
Although it is a standalone app its integration with Sprout Invoices is complimented well.
Power to Customize – Many filters and options help you alter the features the way you want.
Appoint representatives to customers for a focused approach.
Total number of users – 70+
Price – Freelancer License – $25/annually (1 Site), Business bundle – $69/annually (5 Site)
Screenshot

9. WP-CRM System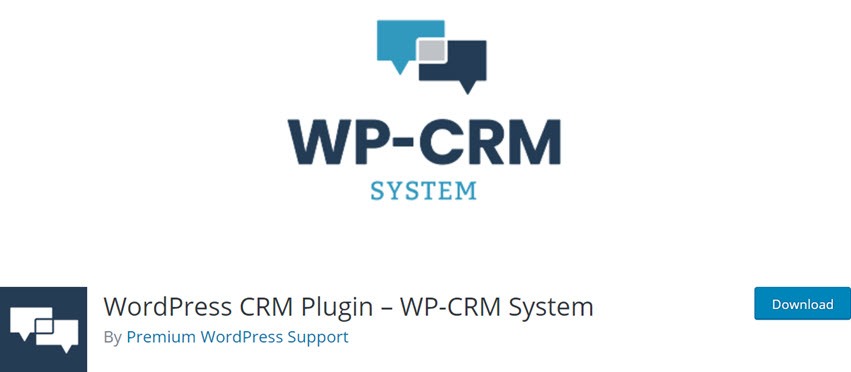 WP CRM system is the other name for ease of management of your task, projects, and clients through WordPress Interface. It gives CRM data access to each member of your team and permits you to have an unlimited number of records with no additional charges which is quite unlike other CRM plugins.
How it works and the Features:
By tapping opportunities through means of project management, task assignment, and pursuing the marketing campaigns effectively.
The optional feature can accommodate GDPR compliance, However, no plugin can provide 100% GDPR compliance as that is entirely a business point of action,
WP-CRM System plugin gives access to the data that is stored in the CRM system to your contacts. They can export or delete the data as per the requirement.
WP CRM system comes with premium plans too which are also not so expensive.
Assign tasks to your team members and also schedule meetings with them.
Your whole team can access the related data.
Total number of users – 1,000+
Price – Plus – $9/annually (1 Site),  Enhanced – $99/annually (1 Site),  Professional – $99/annually (Unlimited Site)
Screenshot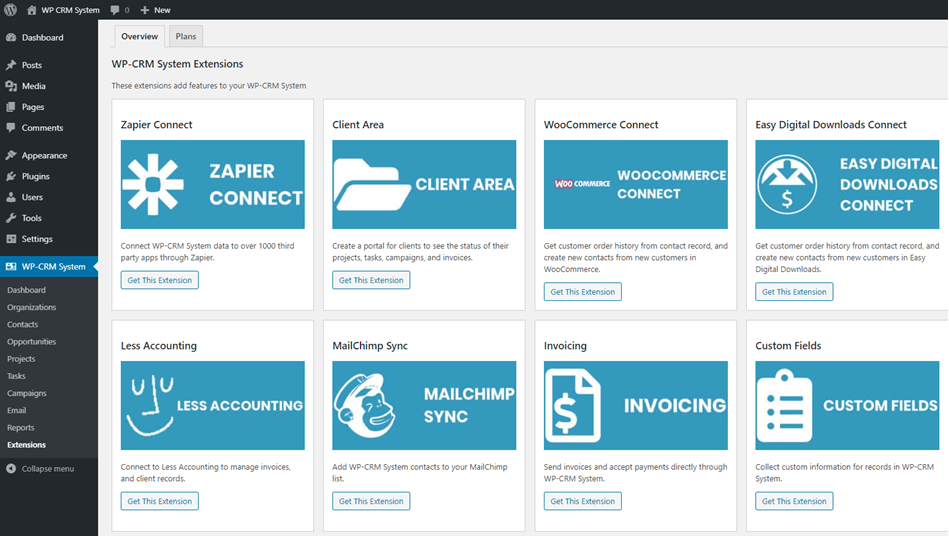 10. Agile CRM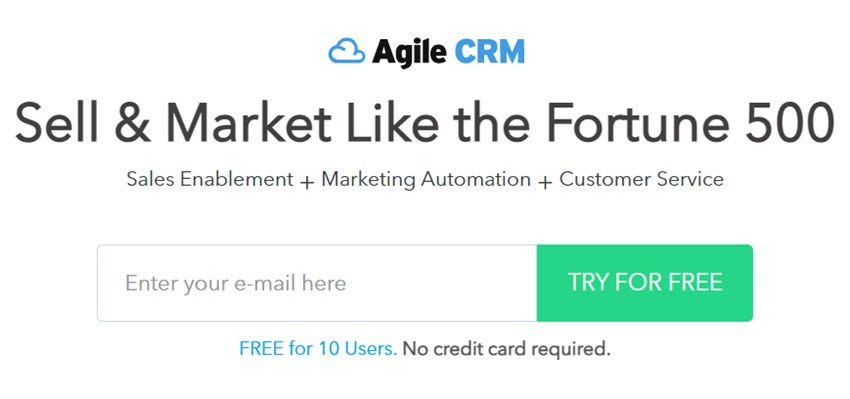 Agile CRM WordPress CRM plugin gives an instant solution to maintain a healthy customer relation, generate good profit, and contented business relations at zero cost in the easiest way possible. The Agile CRM  plugin helps in healthy customer management and hence gives a boost to the business because happy customers assure a good and long-lasting relation build-up. Agile CRM CRM plugin focuses on human associations and helps in building up a reliable master list by connecting your contact list, and your interactions with these contacts. It uses the four main fundamentals viz.
Features:
Agile CRM WordPress simplifies the work as it gives full control over your keys (gets easily installed in WordPress). It is a free plugin and the premium extensions attract minimal charges. The plugin integrates well with eCommerce sites like WooCommerce, freelancers, agencies, non-profit organizations, start-ups, and even micro business setups.
Uses TouchPoint to manage and track your relation activities.
Couples TouchPoint records with the files.
Provides a quick view of the upcoming schedules and preferred contacts.
Categorization of humans based on groups that are on your priority list.
Integration –  Extending the astounding.
Personalization –  To instantly interact with your CRM data list.
Touch-points to track every interaction.
Price – Starter – $98.88/annually,  Regular – $359.88/annually,  Enterprise – $575.88/annually
Screenshot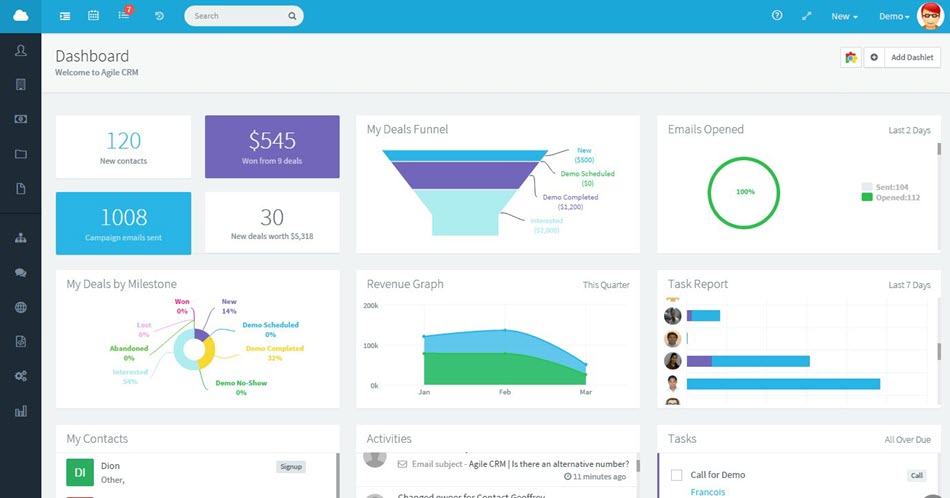 Conclusion – Still confused about which customer relation plugin is good? If you are looking for free then cf7-Zoho and groundhogg are good. But if you are looking for premium then you can choose Zoho CRM they are both worth each penny for the premium version too.  Let me know in the comment section which one you are choosing and if you still have questions feel free to contact us we will guide you.