8 Best WooCommerce Multistore Plugins 2023
WooCommerce Multistore Plugin is a great way to manage all your webstore stocks from one centralized stock management platform. You can also manage shipping of all products, Negative Stock, Manage Orders and Backorders.

Let's have the list of Top Multistore Plugins for WooCommerce as follows
Table Of Content
1. WooMultistore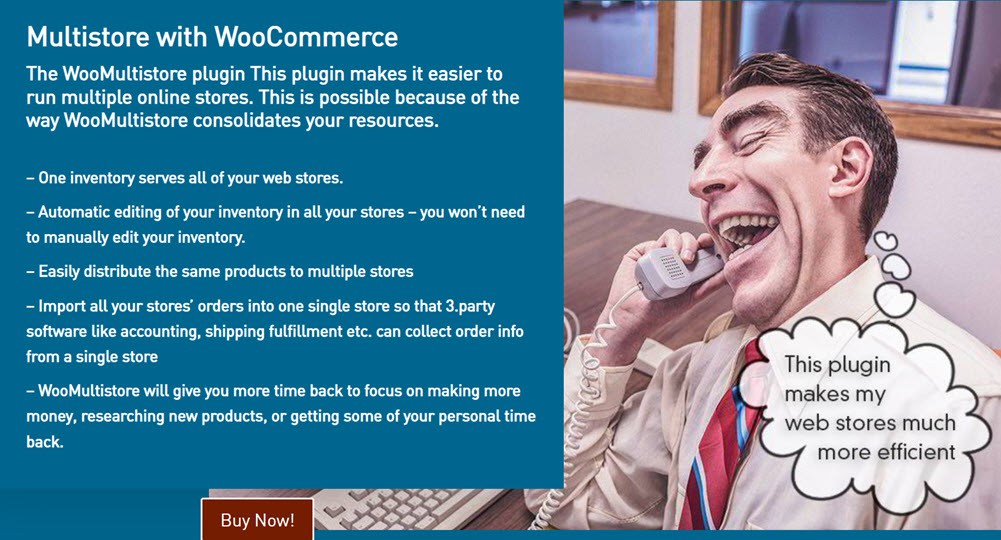 Woo Multistore is a highly integrated WooCommerce Multistore Plugin that manages different WooCommerce stores from a single admin panel for WordPress. Automate your stock management system where you don't require to edit available inventory manually. Let you import orders from all online stores at a single store where shipping, billing, accounting, and more can access thereon. Woo Multistore comes up with specific features that you need to run multiple stores from one platform. Enable sync products of unlimited WooCommerce stores that contain different sub-directories, domains, and sub-domains. Manage a variety of orders that comes in the other store with a centralized main order panel where you may navigate anyone easily.
Core Features –
Automatic stock synchronization that displays the exact stock value available across multiple stores.
Enable multiple WooCommerce stores to utilize different payment gateways, currencies, and languages.
Let you manage and monitor each order of multiple WooCommerce stores from the main Order Panel for WooCommerce.
Sync coupons and any WooCommerce Product Type so conveniently.
Manage sharing of product stock between multiple websites from one stock management dashboard.
Price – Single Network – $199/annually,  5 Developer License – $299/annually
Screenshot

2. Central Stock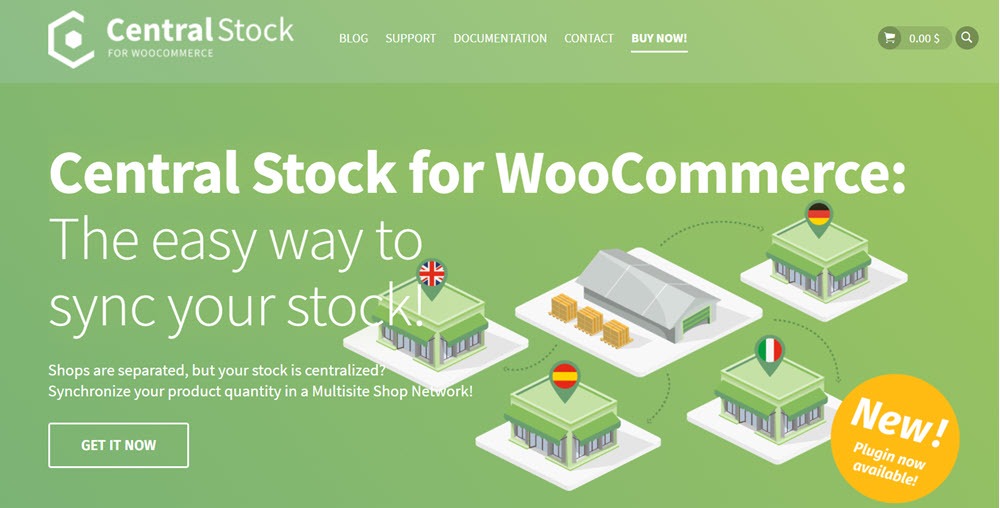 Central Stock for WooCommerce is a lightweight and easy-to-configure plugin where you can manage multiple WooCommerce stores and their stocks. If your WooCommerce store is parted into multiple stores but has the same stocks everywhere, then this fantastic plugin is the only thing you are waiting for. You can easily sync different stock quantities at once and know the exact number of available stocks in other WooCommerce stores. Fine-tune with existing WooCommerce configuration and technology while utilizing the core features of Central Stock.
Elementary Features –
Automated synchronization of stocks in multiple networks of WooCommerce store if any shop changes its stock.
Display your real-time product availability to your audience on the front end, where they can see the same stock for all your integrated shops.
Finely compatible with MultilingualPress 3, where your multiple stores can easily adapt different languages available globally.
Manage back orders and negative stocks across multiple WooCommerce stores by keeping multiple eCommerce stores in one database until it synchronizes the stock.
Price – Standard – $99/annually (1 Site),  Developer – $199/annually (5 Site),  Agency – $399/annually (25 Site)
Screenshot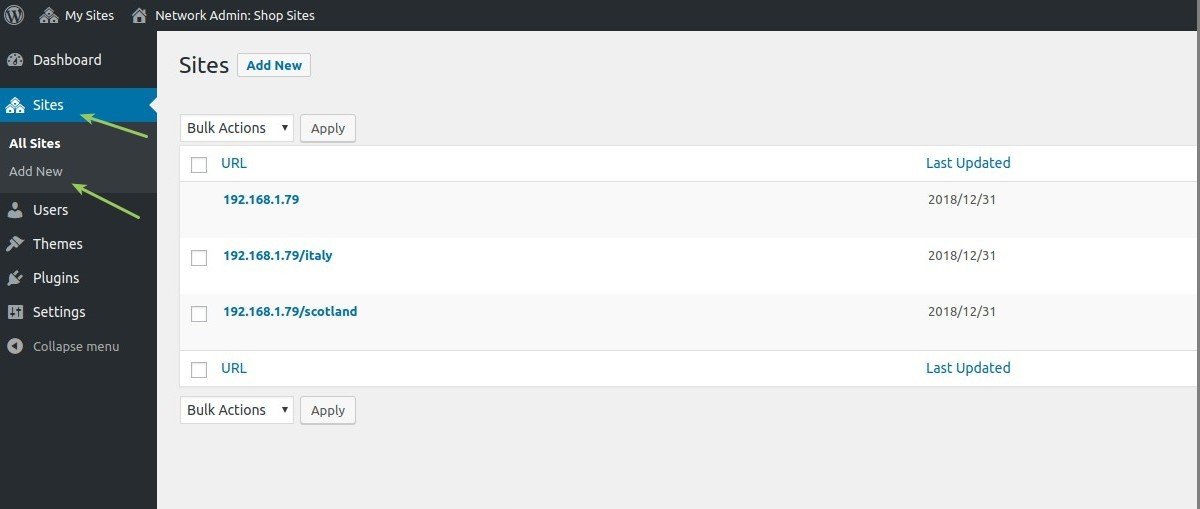 3. Veeqo Inventory Management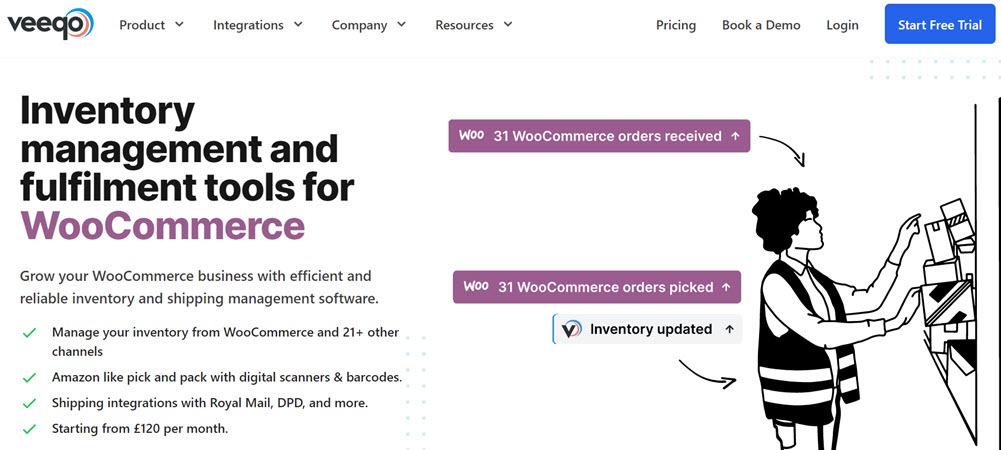 Veeqo is an efficient tool for the WooCommerce inventory management plugin. It is reliable, efficient, and integrated with shipping management software. This plugin allows you to make inventories sync from both WooCommerce and other channels. Managing multiple products from multiple warehouses is possible at one time, and you can take complete control of your inventory and synchronize it in real-time. Hence, you can avoid backorders and overselling by Inventory Sync of your WooCommerce store.
It's easier for you to keep track of bestselling and bestselling products so that manufacturing or supply of future products can be done easily. This way, you will never go out of stock or have any excess effect in the future.
This multi store woocommerce plugin tracks your inventory automatically, and its integration with other shipping websites helps you to ship around the world. You can print many labels, invoices, and packing slips at a time, making work faster for you. Veeqo lets you control Inventory Management & Shipping from one single dashboard.
Price – Accelerator – £ 1,440/annually (2 User),  High Growth – £ 1,872/annually (4 User),  Premium – £ 2,400/annually (5 User)
Screenshot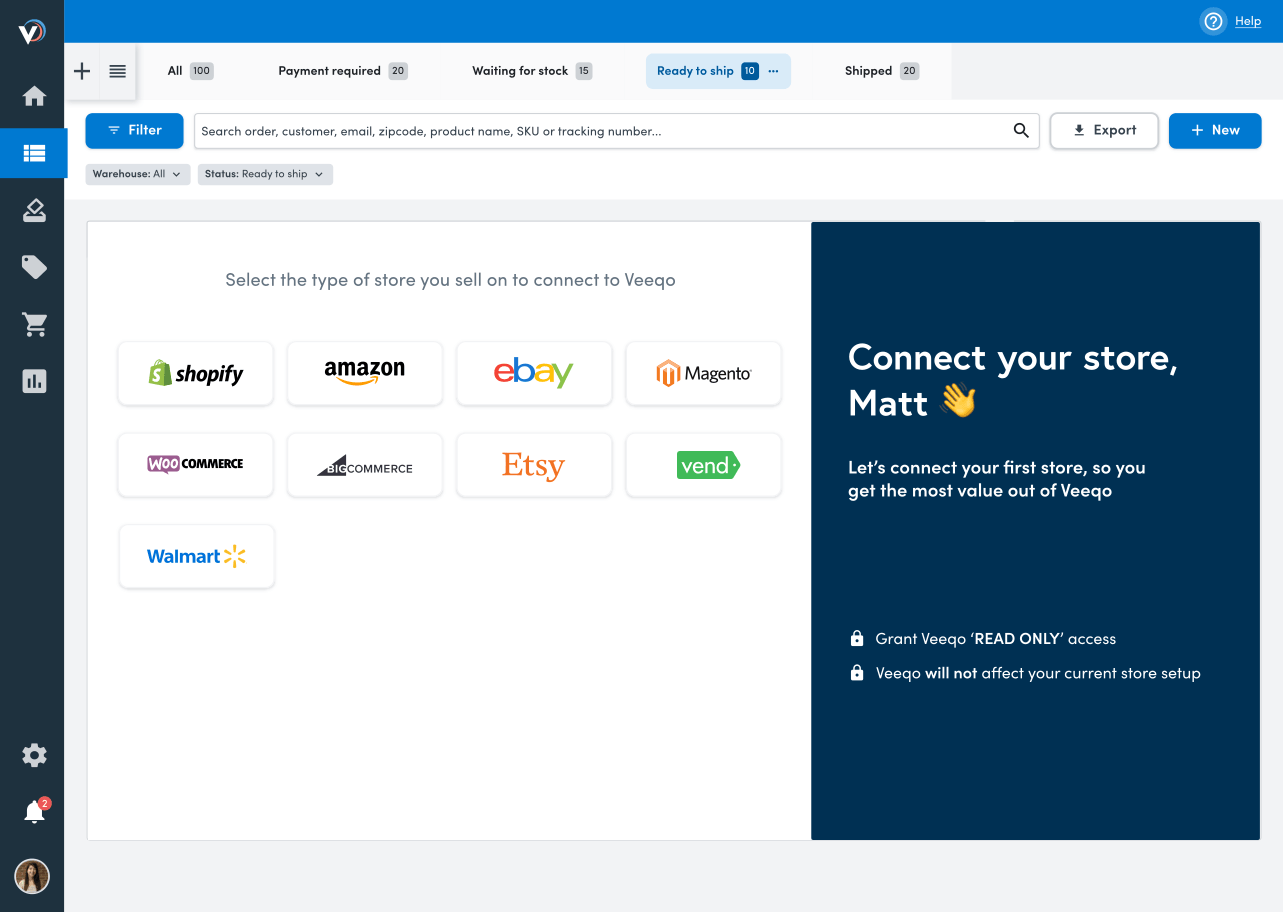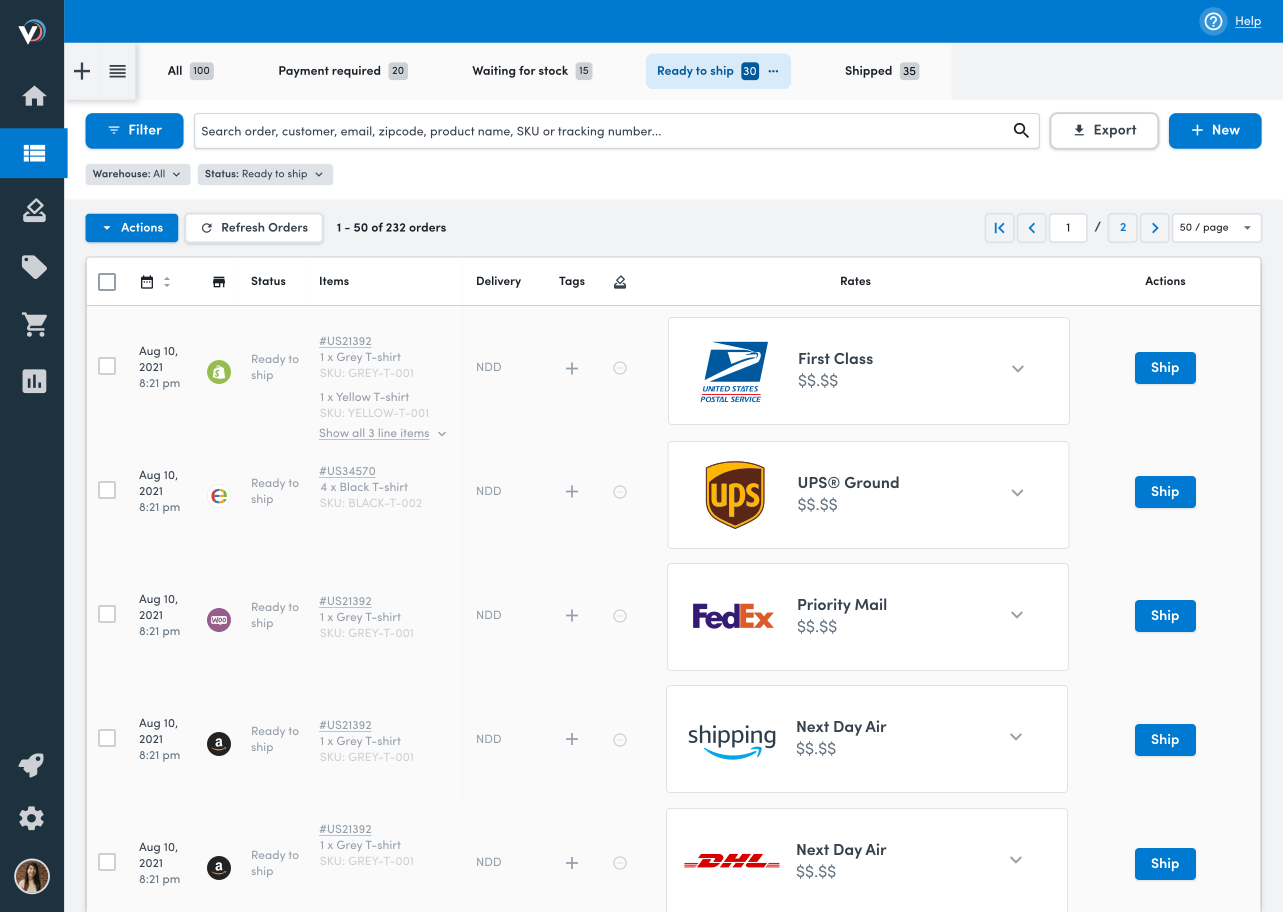 4. WooCommerce Global Cart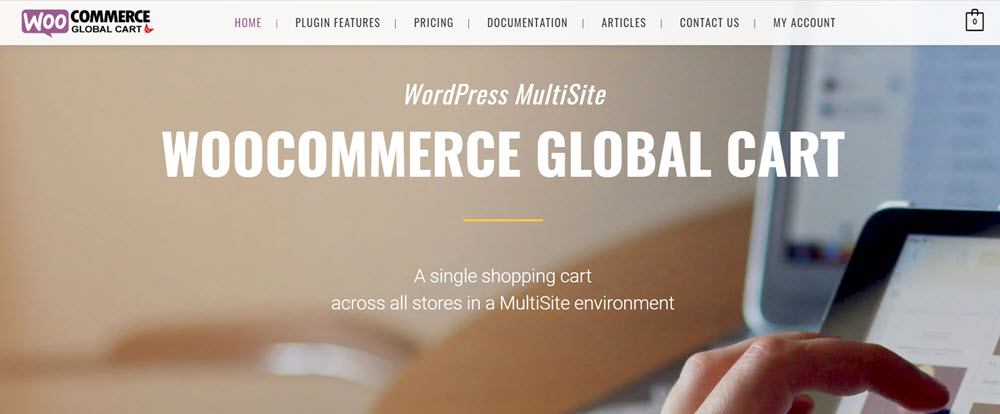 A global cart is used to unify all your WooCommerce sites in one place. It's a multisite global platform that builds a unique marketplace by integrating multiple WooCommerce websites. It creates a single cart across all domains, hence creating single checkout. Instead of having multiple stocks for every website, you can manage All Your Products In One Place with this WooCommerce Multistore Plugin.
This plugin is fully compatible with the latest WooCommerce and WordPress. Integration with multiple stores is flawless and accessible within the multisite environment. You can build a global cart without changing the necessary codes. The data can be managed globally, and customers can access every shop available on the network. It's effortless to set up the plugin. Documented videos and articles are available for additional help in the setup process. Free lifetime updates and support are included in the one-time purchase of this plugin.
The checkout process is simple and can be set together for all the shops or a single shop. The checkout cart can be customized to be positioned anywhere on the website. You can pay separately for each store or together for all the stores.
Price – Single Licence – $120/annually,  Developer License – $230/Onetime
Screenshot
5. Woocommerce Product Information Management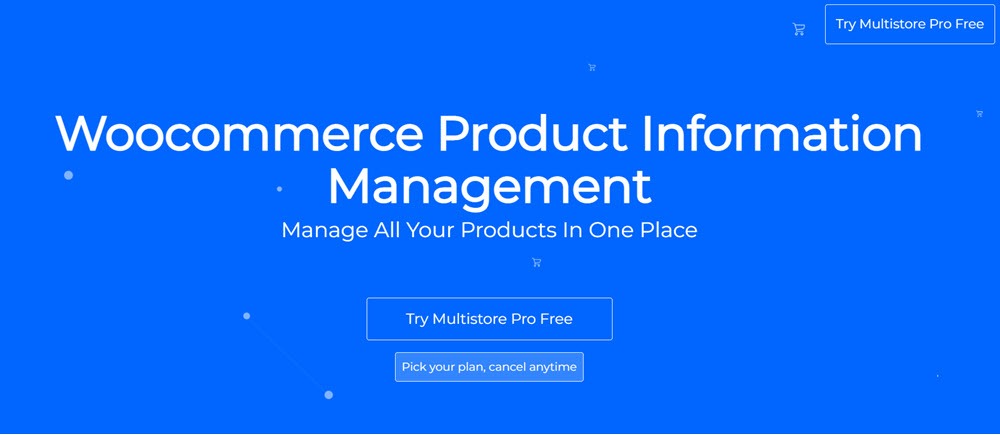 WooCommerce product information management plugin helps manage all your products in one place. It helps to increase revenue, accelerate growth, and save time. This plugin makes your workflow faster by avoiding aligning multiple tabs, and it will manage all the platforms.
You can manage products for all your shops and add, delete, filter, and search for things. There's no concession effort needed for your SEO management. Changes can be automatically synchronized after altering products. You can save and migrate products or select field at stores once it has been changed. It has a multilingual setup, sometimes notified if data is not translated into another language. You can choose not to migrate data into another language, also.
Only the WooCommerce core data and no custom fields can be saved using this. Products can be matched to set prices, descriptions, titles easily, etc., simple and variable products can be managed easily, and categories and attributes can be placed in a place. This plugin allows you to manage multiple eCommerce stores in one database and sync their stocks.
Price – Basic – $204/annually (2 WebShops),  Professional – $300/annually (5 WebShops),  Master – $504/annually (10 WebShops)
Screenshot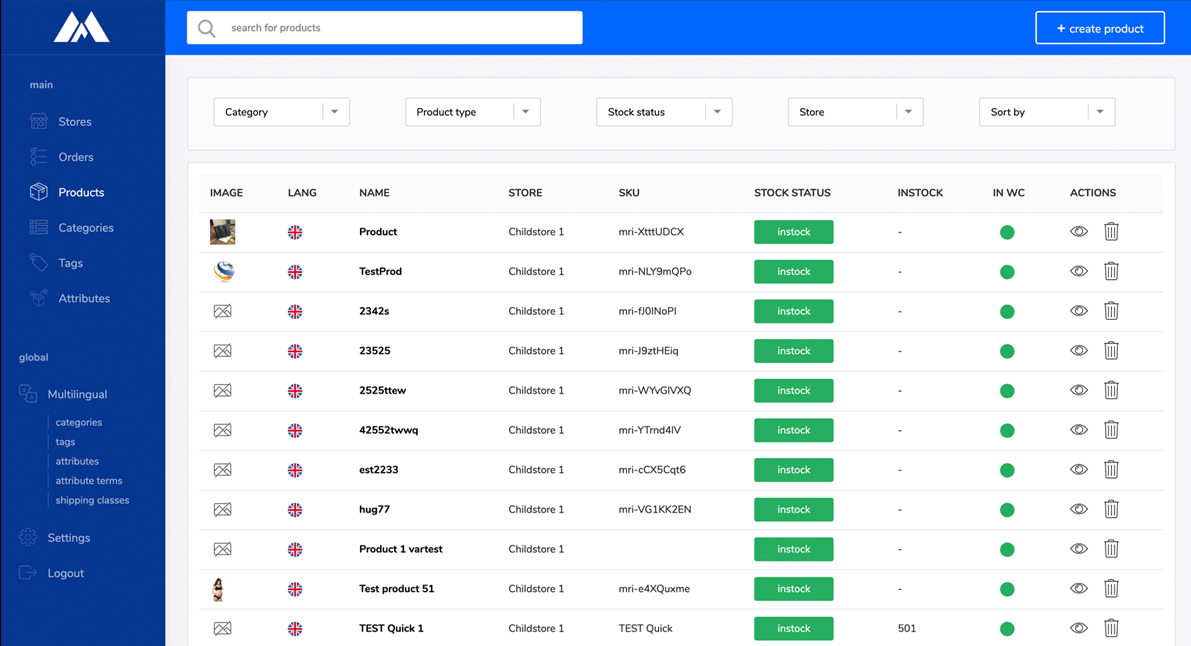 6. Stock Sync for WooCommerce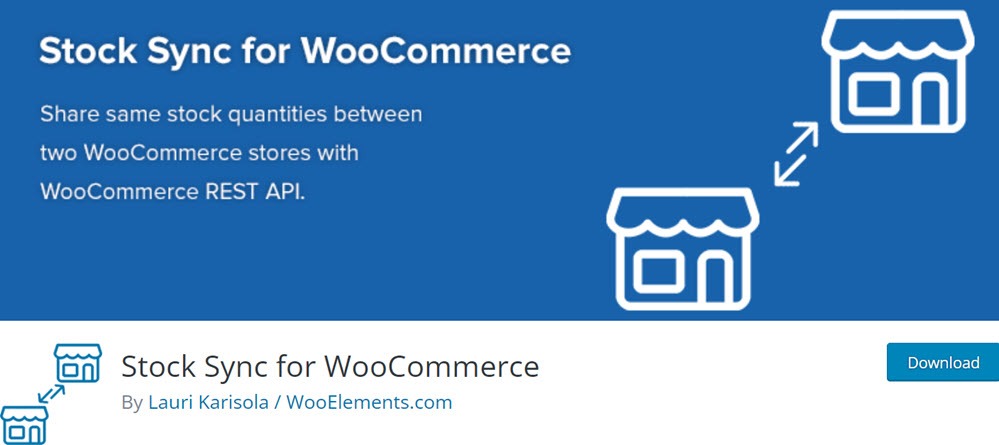 WooCommerce Stock Sync Pro enables stock sharing among WooCommerce stores that vary from two to five. This is the most advanced multistore WooCommerce plugin that lightens the synchronization process when any changes occur in stocks of different online stores. Eliminates manual configuration of stock updates when anyone purchases products. Showcase the exact number of stocks on each WooCommerce store with auto-synchronization of stocks. Built-in Rest API enables communication between WooCommerce stores, which is secured. Enable background processing, which won't slow down your site while syncing occurs.
Core Features –
Let you share stock quantities among WooCommerce stores based on the primary inventory and secondary inventories concept.
Real-time syncing of stock quantity, whether it occurred by editing, refund, or purchase.
Supports unlimited products across WooCommerce multistore irrelevant of simple or variable products.
Provide smart logging functionality where you can view every action so closely, such as an order initiated or done by admin.
Enable the Report page for viewing synced products and editing stock quantities if required.
Total number of users – 1,000+
Price – Regular License – $89/annually (1 Site)
Screenshot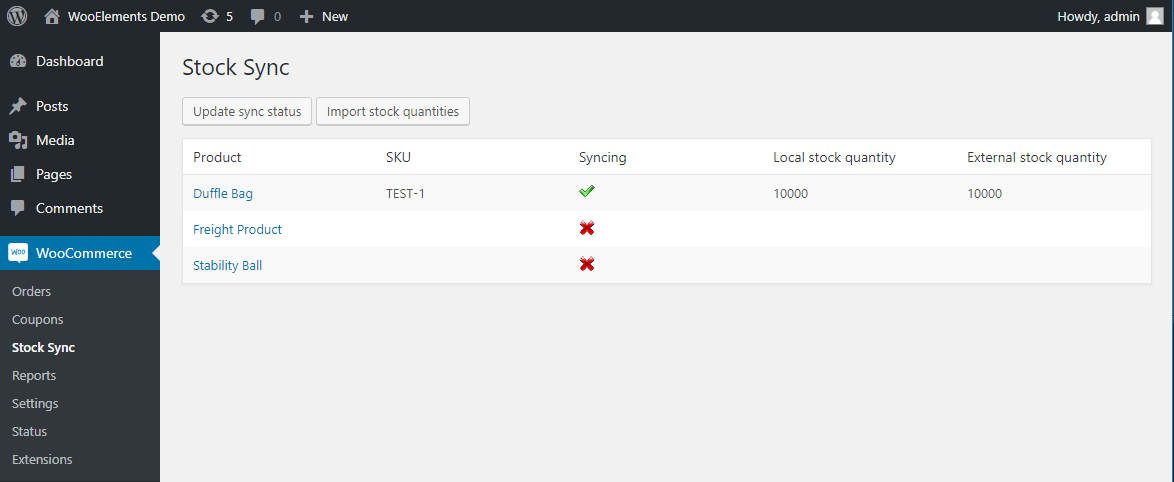 7. WooCommerce Multisite Duplicator

WooCommerce Multisite Duplicator is an excellent woocommerce multisite duplicate plugin for managing stocks available on multiple websites. If you require to create another similar WooCommerce store with the same inventory, then this Multistore Plugin plugin works efficiently. You will manage the products of multiple stores from just one admin panel of the leading site. Auto-sync the inventory details and display the same to your audience. Enable duplicity of products available on multiple WooCommerce stores by selecting the relevant products that you want to duplicate or not.
Essential Features –
Let you copy products to one or more WooCommerce stores.
Enable displaying the duplicate link in the product list and on the product page.
Update product quantity by title, SKU, or slug.
Configure custom post status and product suffixes.
Delete or trash the product network whenever required.
Enable copy product images, attributes, taxonomies, metadata, and variations.
Price – Regular License – $24/annually (1 Site)
Screenshot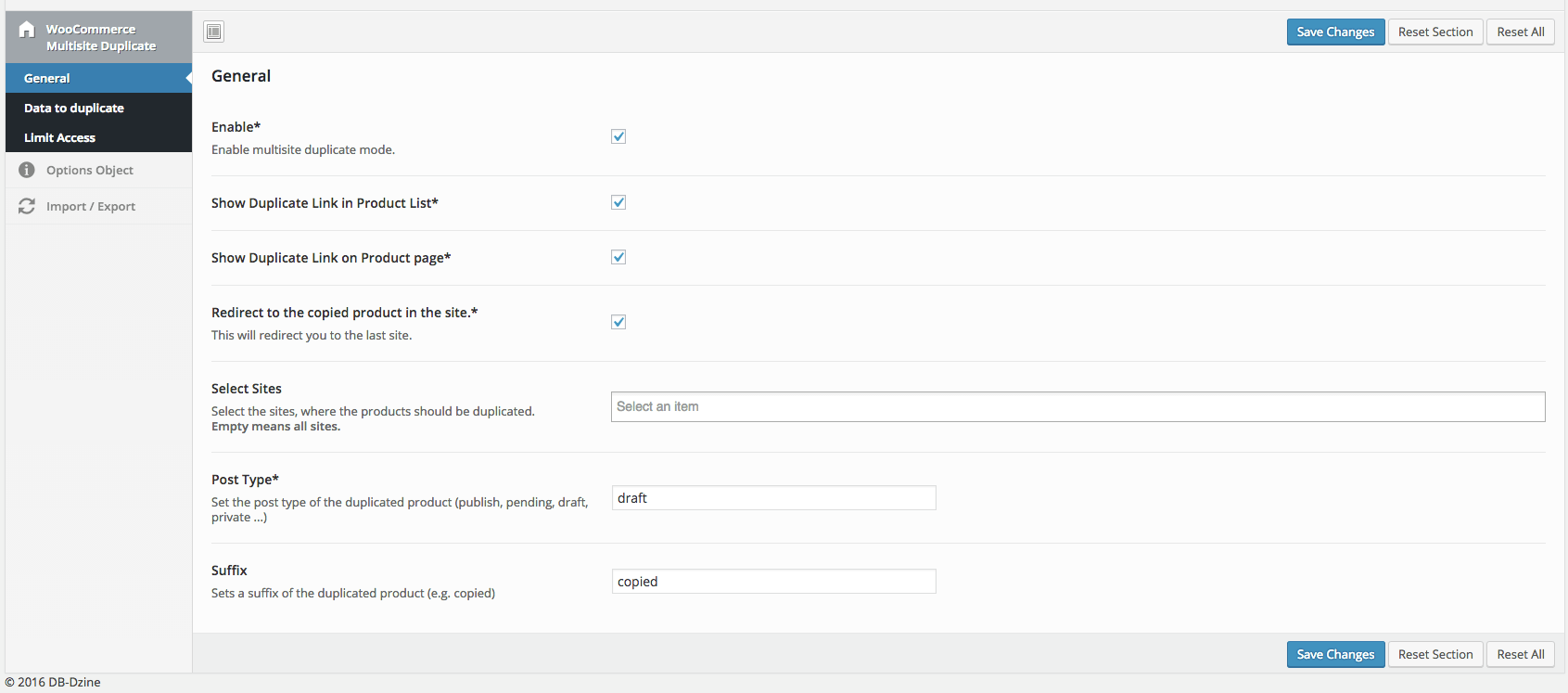 8. WooCommerce API Product Sync

To synchronize products from one website to another, use the WooCommerce API product sync plugin during product updates. It helps plugin to plugin to sync products in multiple online web stores. It is excellent for you if you have single or multiple products to add or update. Bulk sync can be done by adding filters to search for products based on categories and products per page.
You can auto-sync or manually sync products based on price, quantity, total product, etc. The data of products, like attributes, shipping, and inventory, can also be auto-sync. It's easier to sync products with the web store and add product metadata while syncing. The auto-disable sync option is also available when you don't want to add or update any product. Price adjustment option, to increase or decrease prices of products in future can be quickly done. It is a one-stop package to do unlimited sync for your web store.
Price – Regular License – $30/annually (1 Site)
Screenshot

You might be interested in Affiliate Plugin, Dynamic Pricing Plugin, Import Export Plugins and Wholesale Plugins.