MemberPress Content Protection Add-on For WordPress Page Builders
MemberPress launched a new Content Protection Add-on for WordPress which supports Elementor, Divi, Visual Composer, and Beaver Builder. If you manage a WordPress site and wanted to have control over the content visibility from your website customers have access. Then We recommend you use MemberPress Content Protection Add-on is all that you need you can also manage their content restriction from the user role in the website such as customer, subscriber, admin, editor, and contributor.

What are a page builder and their benefit with Content Protection Add-on?
With the help of a page builder, you can have access to the drag and drop design option, easy to use interfaces, row-by-row functionality. Moreover, you can easily convert a simple plain site into an attractive design, that too, without being skilled in coding.
For our smooth experience, some of the finest page builders combine with other add-ons. You can take drag and drop builder to next level in the case of a membership website.  With this new integration, it will smooth the process as well as the level of ease will also increase for the users. Moreover. This new content protection add-on for MemberPress is accessible to all MemberPress subscribers who purchased licenses.
You may also be interested in abandoned cart plugins, Testimonial Plugins Landing Page Plugins, and Fomo Plugins
Benefit for membership site owner?
If you use page builder plugins or user membership sites then this add-on is best for you. It strengthens your content as well as delivers it to the right audience. It has integrated with some of the best-known WordPress page builders, like, Elementor, WP bakery, beaver builder and Divi. You can easily alter and take control of your content. Moreover, it helps you achieve great results for your membership sites.
It is suitable for those, who wanted to build a member-only section to act as trailers to allure their free members.

You can even use it to showcase the content for multi-tier membership sites.

If you are eager to include more control and flexibility in your backend experience with MemberPress.

Also, for all those who devote most of their time and energy to strengthen their membership tiers and want to enhance the experience for their paid customers.
Let's learn the feature which levels things up, it provides you with all the more options to have better control over your content across your website. Some of the features are:-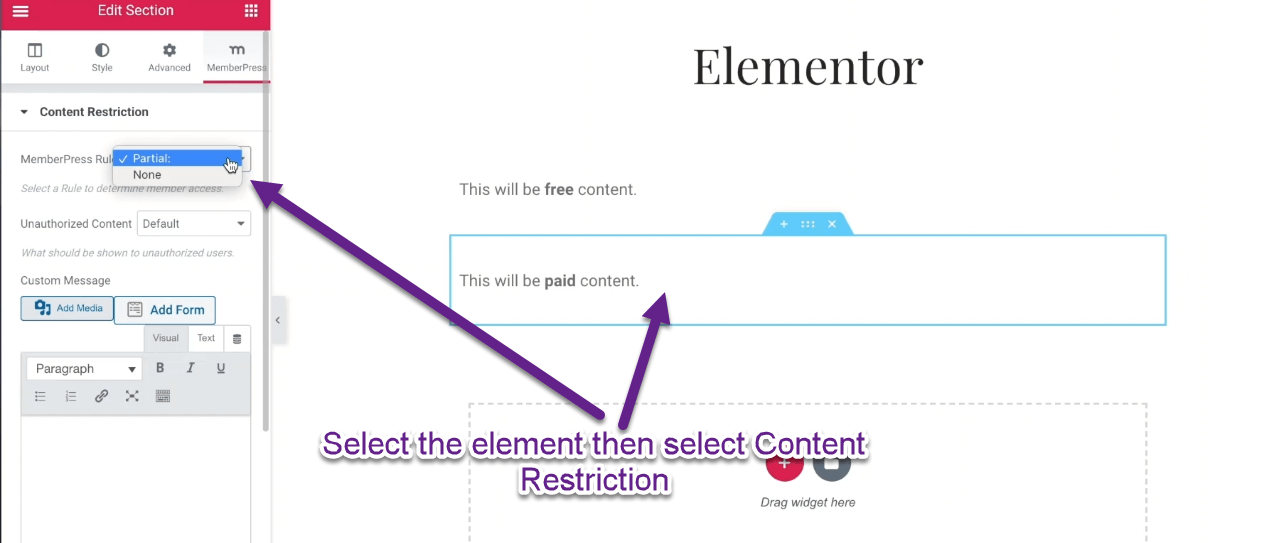 Create adaptable membership rules

: It creates rules to set a limitation for sections of your membership sites. It allures the free members by marking the features that they are missing and gives a trailer to all those features that are accessible by paid customers. Moreover, it creates messages that plug in your upgrades.
Protection against uncertified access

: To deal with this situation, it creates specialized messages that would be presented to those users who do not meet the criteria of the membership rule.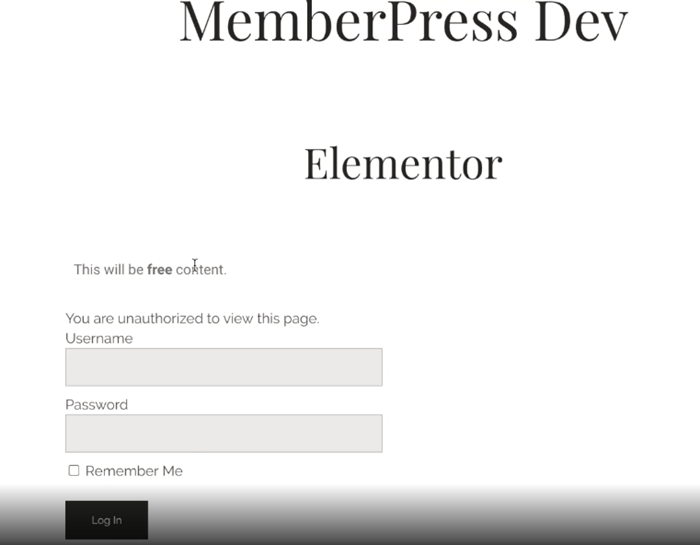 Edit access within columns and rows elements: If you want to allure your free members and wanted to show them what they are missing, then you can reveal a few segments or teasers of your content to these free members, and the whole content would be available to only the paid or higher members. With the help of a Content protection page builder add-on, you can do so.  The content within your selected row will be presented only if the required membership is still active.  This provides you with highly enhanced pages and attracts your free customers.
Protecting Your Site's Content: How to Use MemberPress Rules
Therefore, now we know, that MemberPress not only magnifies your membership site experience but also gives you greater control over the content that your customers deal with.