How to Skyrocket Leads with Mobile Exit-Intent Features
Mobile Exit-Intent Features Can increase your website lead 5x more as compared to any other social campaign. It will convert your abandoning visitor into a lead on any kind of device. Exit-Intent is a technology that tracks the movement of visitors on your website and detects whether they will leave your site or not will give you lead.

Table Of Content
You may also be interested in lead generation plugins, Fomo plugins, and Landing Page Plugins

Why Exit-Intent is important for you?
Exit-Intent is important for you because according to facts about 70% of people who visit your site once, never come back to re-visit. It means that your marketing efforts are going to waste. By using Exit-Intent you can get 2-4% extra people to visit your website. Exit-Intent is often used by eCommerce websites and Content Marketing websites.
InactivitySensor with OptinMonster
OptinMonster has an extra option that is an inactivity sensor. when a visitor on your website is not active on screen for more than 5 seconds then a type Exit-Intent can be shown for him. You can select the time duration also and the type of intent you want to show you can select that also. Basically, an inactivity sensor is used to make users much active on your website. Types of inactivity sensor's you can show to your visitors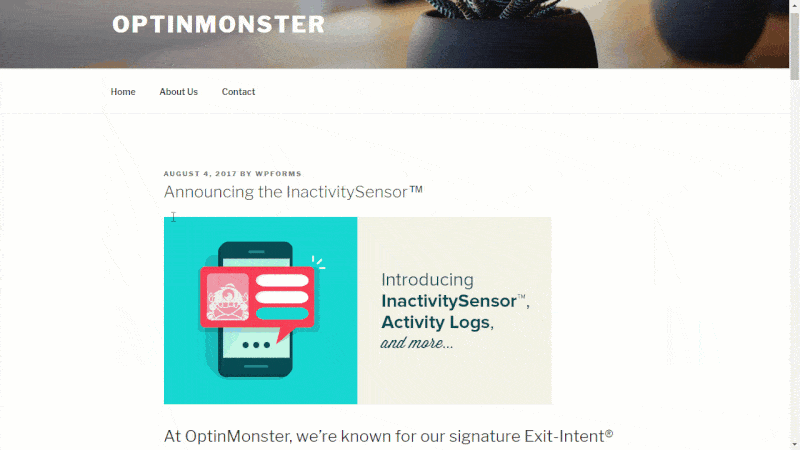 Before I start teaching you Mobile Exit-Intent popup steps lets me have some important disclosed
You can use exit-intent only if you have a pro subscription or a higher one.
OptinMonster allows you to use Exit-Intent with multiple popup types.
It can help you increase your conversions up to 200%
The process to activate Mobile Exit-Intent using OptinMonster
Step 1 –  Open OptinMonster and in campaign builder open the Display Rules tab, this tab is located in the top-most title bar of your computer screen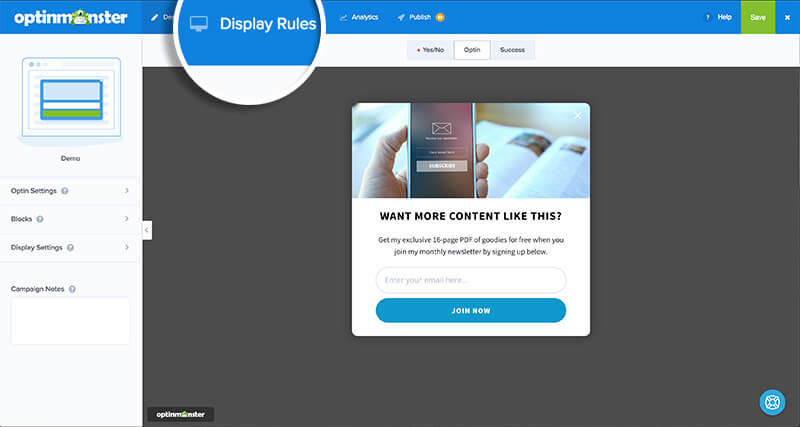 Step 2 – After opening Display Rules, you have to add a rule to your ruleset and then click on the button(exit detected) from the drop box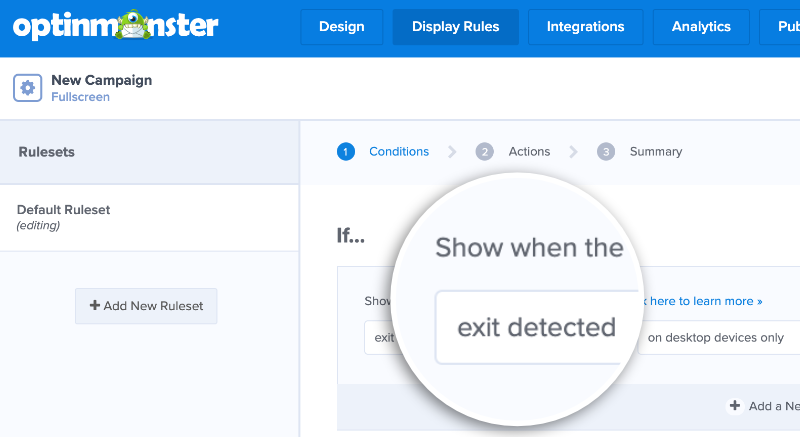 Step 3 – Select the mobile device, because in default settings desktop device is only selected.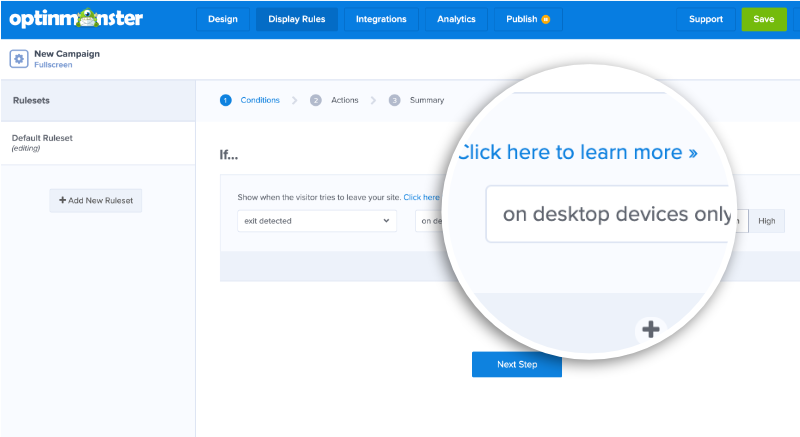 Step 4 – After selecting a mobile device, select sensitivity for your campaign. Sensitivity options are as follows:

Step – 5 Finally after finishing all these steps just click on the save button.
How to choose Exit Intent for Mobile Devices
First of all, there is no mouse to target on mobile devices. So we will look for other behavior's that will indicate us that a visitor is about to leave or not. Such Behavior's are as follows
OptinMonster Exit-Intent Technology - Convert Abandoning Visitors into Subscribers and Customers
1- If a visitor scroll's up/down a page quickly, there's a probability that he will leave your site.
2- If a visitor click's back button then he is willing to leave your site so you can show him an exit-intent then.
now, when your Exit-Intent display is targeted for mobile devices Then Sensitivity for visitors on mobile devices determines which type of actions you are looking for.
By Default Sensitivity settings are Medium. In low & medium settings Exit-Intent appears only when the user scrolls up the page. In High settings – Exit-Intent triggers when the user clicks the back button Or scrolls up the page.
You must also have knowledge of types of triggers on mobile phones. Two types of triggers are:-
Scroll up trigger
Back button trigger
Mobile Exit-Intent is perfect for
Increasing your affiliate marketing earnings
Boosting sales 3 times and growing your email list Exit-Intent Popup examples- Here are few Popup examples that you can use according to your websites niche.
Exit-Intent for e-Commerce sites
E-Commerce sites use exit-intent Because it can help those e-Commerce sites to increase their revenue. When a visitor wants to exit your site you can show an attractive exit intent to them, such as limited-time offer's or you can give your visitors some discounted deals. This can help to keep your visitors engaged in your site and this will ultimately lead to sales, that will increase your revenue.
There are many attractive exit-intent tips to increase your sale for your e-Commerce site for example
You can invite your customers to chat with a customer support agent.
Offer them limited time offers
Special discounted products
Exit-Intent for Content Marketing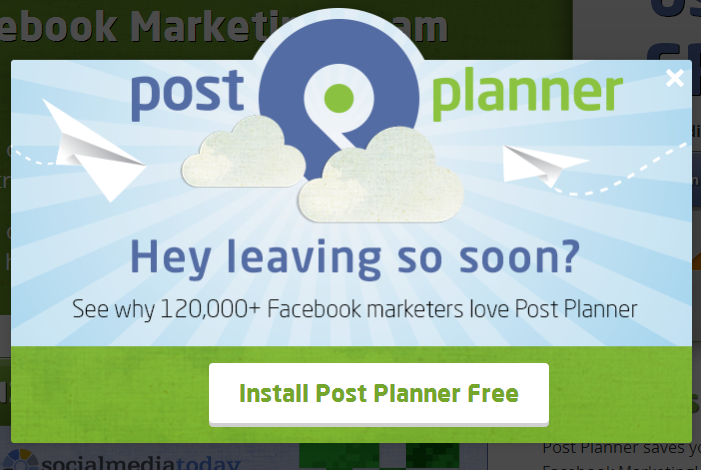 Exit-intent is helpful for content marketing websites too by increasing their email list and contact list. Content Marketing websites can use these different exit-intents techniques –
You can engage your visitor by making him signup to your free webinar
Offer them free consultant call's
Let your users sign-up for a free trial.
Conclusion – In Our Thought, we find OptinMoster as one of the easy and best lead generation plugins that you must buy.
Special Offer For Limited Time
Optinmonster Coupon code – KIDS – Extra 30% OFF on All plans
Validity – May 12 to May 19