9 Best Podcasting Plugin for WordPress 2023
Are you a Podcaster and looking for a Premium or Free Podcasting plugin for WordPress? Using this highly customized plugin can allow your visitor to Play and subscribe to your channel. Most of these Plugins Support Google Podcasts, Apple Podcasts, TuneIn, and  Stitcher.

Over the last few decades, Podcasting has become a part of our lifestyles, and it's growing at a snowball's pace. Gone are the days when a missed TV show or a radio program was meant to be missed forever. But, we don't care about the showtimes anymore. All thanks to Podcasting!
However, Podcasting was not always an easy pie. It required so much brainstorming and head spinning. But, WordPress took away all the podcast worries. Great! WordPress and Podcasting have joined hands and have developed several podcast plugins in the WordPress kitty. All the tedious procedures for integrating podcasts into the website have vanished.
You may also be interested in Music Themes and Podcast WordPress Themes.
Some of the top-notch Podcast WordPress Plugins are discussed in our blog for you are as follows:
1. Cool Cast Player

Superb Cast player is an Audio Player, and Podcast Plugin is enrolled with an easy-to-use interface. This WordPress extension allows you to release your Podcast or other audio content on your website and elsewhere. Assure compatibility to host MP3 files anywhere over the internet, such as Amazon S3, Squarespace, WordPress, Dropbox, Google Drive, Blogger.com, etc. Supports the hosted MP3 file of both aspects, likely in Feed Player and Episode player. Install the Cool Cast Player plugin that enables you to represent your Podcast anywhere and a special designation that attracts the visitor to play those audio content.
Integrated Features –
Multi-device Responsive – Compatible with any devices, including Android, iPhones, iPods, Windows Phones, Desktop Browser, etc.
Embed Everywhere – Install this WP plugin once, and it avails you of the Embed- Code. While using that code, you can place your Podcast on another website or web page compatible with HTML.
Download Possibility – Enables your visitors to download the audio content they wish to without any additional effort.
Total number of users – 10,000+
Price – 1 Site-$69/Yearly,  Unlimited-$129/Yearly,  Lifetime-$299/Lifetime
CoolCastPlayer.com: Prettiest Podcast & Audio Player
Screenshot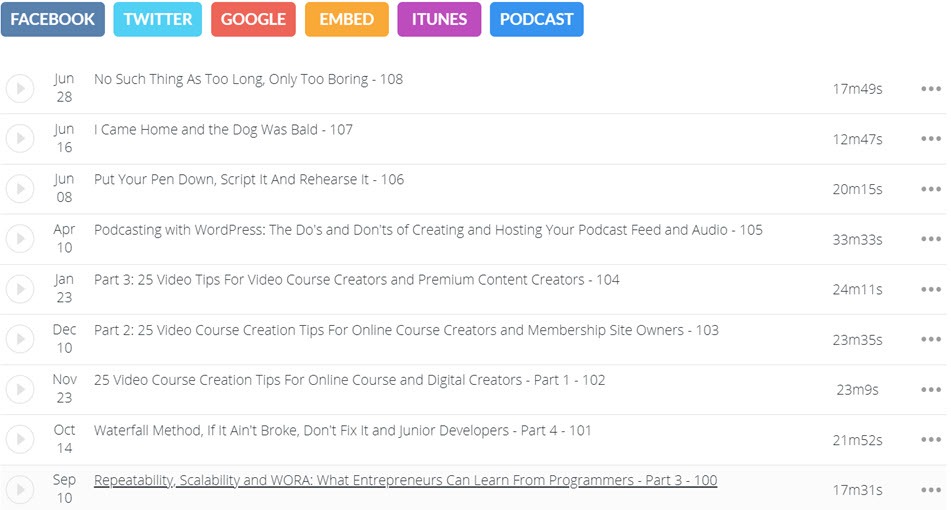 2. Seriously Simple Podcasting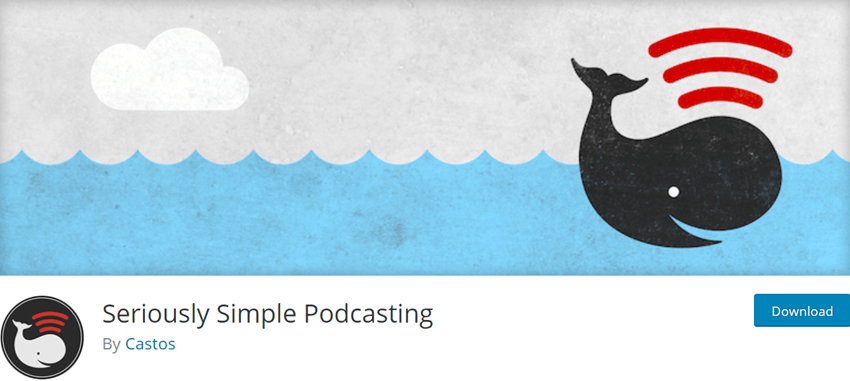 The name says it all, Seriously Simple Podcasting is another simple plugin that helps you attach podcasts to your website in the simplest way possible. Podcast feed details like title, category, and author are also editable from the plugin admin's panel using the podcasting plugin.
Great, Isn't it! The plugin has prolific features like running multiple podcasts on a single screen, a library of addons, retina-ready media players, and private protection to private podcasts. The short-codes and multiple widgets can display both single episodes or a complete series in the chosen space of your website.
The only drawback of the plugin is that the password feature works only when the FastCGI is disabled. Creation of episodes, generation of episode drafts, offering the listeners their custom mobile app, and scheduling posts have all been simplified.
Total number of users – 30,000+ 
Price – Starter-$190/yearly,  Growth-$490/yearly,  Pro-$990/yearly
Seriously Simple Podcasting by Castos
Screenshot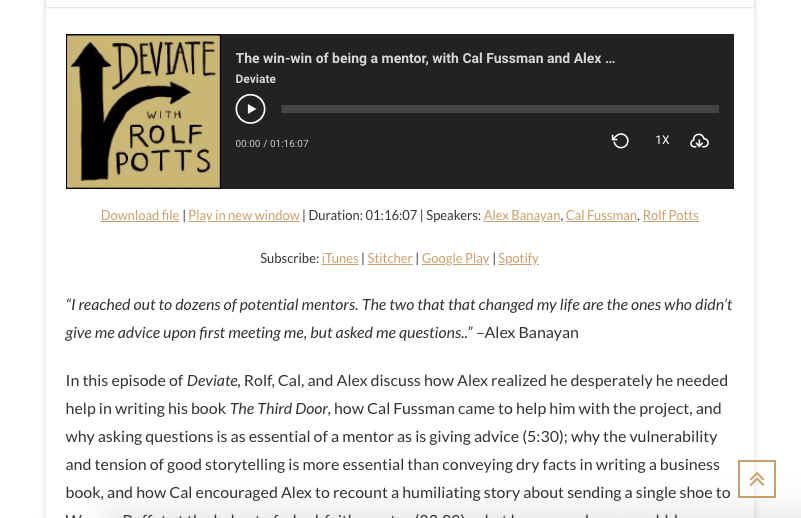 3. PowerPress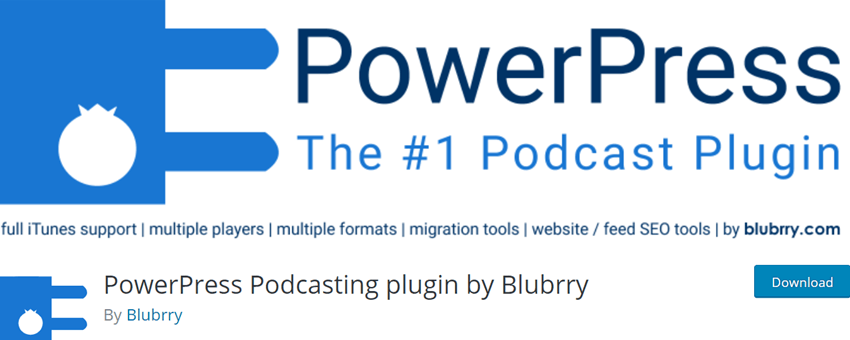 PowerPress by Blubrry is one of the most widely accepted WordPress podcast plugins with over 65,000 active installs. Loaded with more than 100 intriguing features, such as boasting audio and video options alongside subscription tools, integrated media players, and Google Play support, PowerPress is a convenient plugin. You can seamlessly post mp3 files to WordPress directly and convert them into a podcast host.
Not only this, but you can also edit the podcast interlude with PowerPress. Features worth mentioning are simple and advanced modes, full iTunes and Google Play support, integrated HTML 5 media players and Subscribers tools, podcasting SEO functionality, and importing. The migration tools are yet another jewel in its crown.
You can easily import podcasts from Squarespace, SoundCloud, PodBean, LibSyn, and other podcast RSS feed. The migration tool supports migration from TGS Podcasting, Blogger, Seriously Simple Podcasting without losing any audio or video files. And Blubrry Podcast Hosting is exceptional. The sad part is that advanced statistics are available only on the paid version.
Total number of users – 60,000+
Price – Small-$144/yearly,  Medium-$240/yearly,  Large-$480/yearly, Xtra Large-$960/yearly
PowerPress - The Number 1 WordPress Plugin for Your Podcast | Podcast Website
Screenshot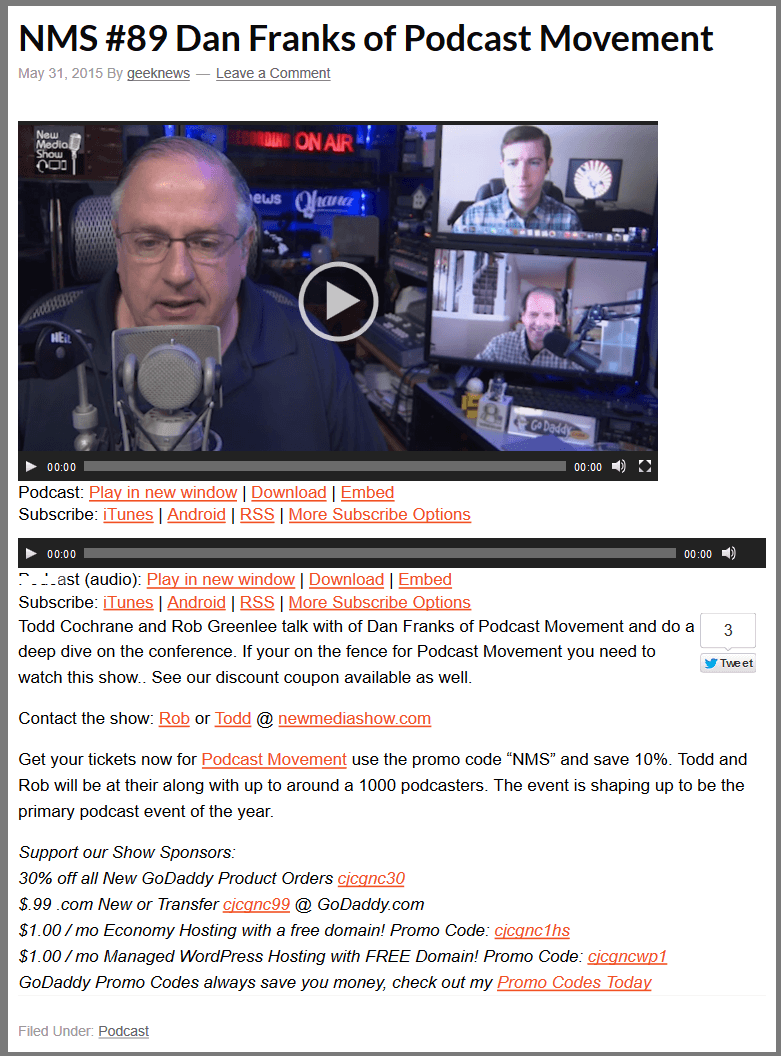 4. Fusebox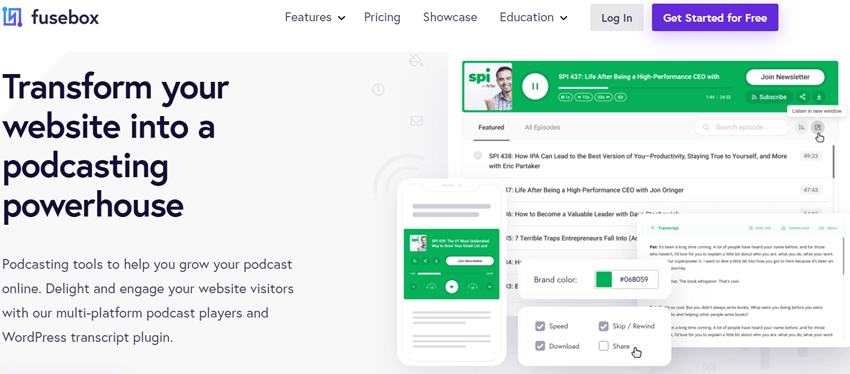 Fusebox Podcast Publisher plugin has been designed exclusively for WordPress. It is parcelled with a subscription feature and an elaborate analytics engine. Podlove's custom templating system imparts a unique attribute to the plugin, enabling you to access your Podcast code details and modify them as per your requirement.
Besides, its modular approach allows you to customize its back-end interface. Other plugin features are powerful analytics, HTML 5 compatible web player with touch support, and chapter support to control episodes. Pod love is self-hosted, so it's free.
Though their plugin Fusebox subscribers are currently in BETA, they still hold a position among other WordPress podcasting addons. The essential features of the plugin are external cloud hosting, subscribers can list their podcasts on the podcast directory, and HTML5 compatible media player.
Price – Pro-$189.96/yearly
Screenshot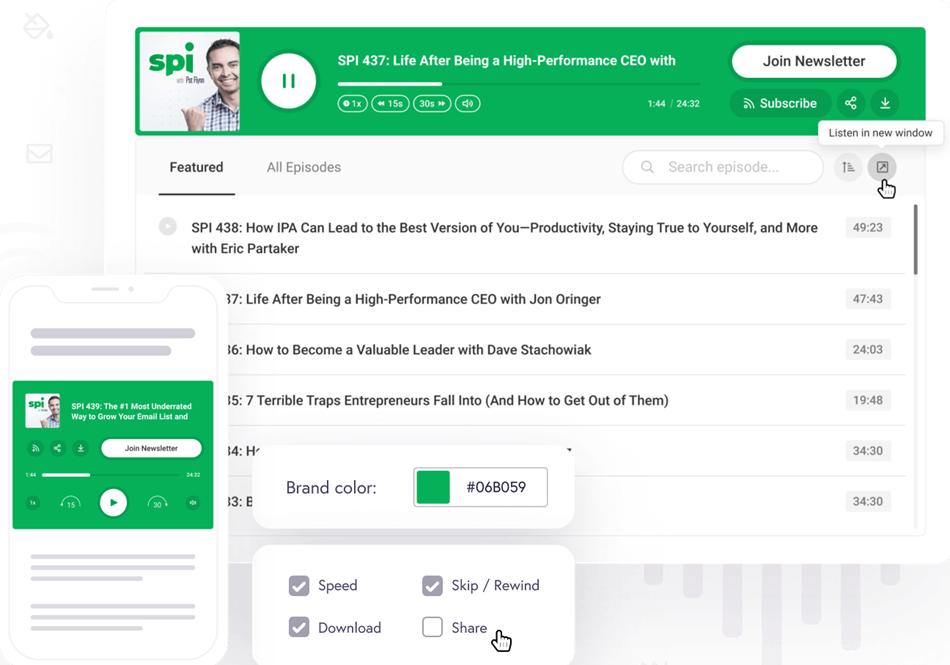 5. Simple Podcast Press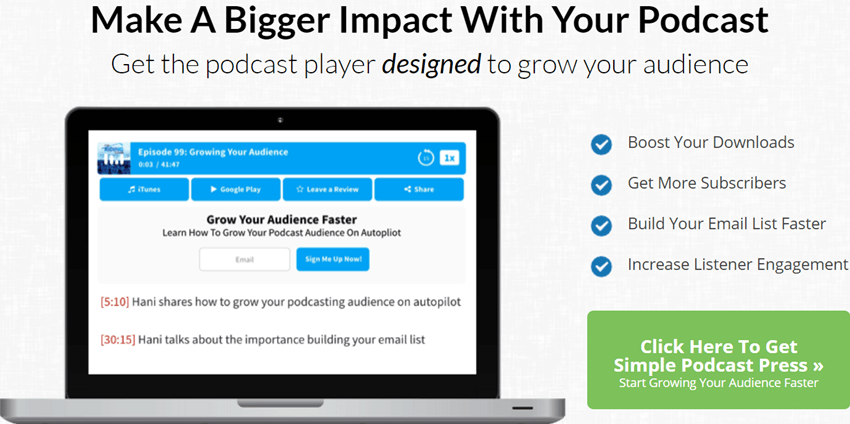 Although Simple Podcast Press is a simple podcast plugin, it is highly impactful. Setting up the plugin is no less than child's play. You have to open your iTunes or SoundCloud URL, and the plugin will take over the rest. You can easily upload save your audio files to their Podcast Hosting.
Simple Podcast Press creates separate pages for each episode and inserts a mobile-friendly player. It also auto-sweeps the description or any image from your podcast feed for each of the episodes created, and it gets updated as and when new episodes are added. An ideal choice for those who have established Apple Podcasts, PodBeans,  iTunes, Google Podcasts, or Soundcloud Podcast.
Pricing – Single License – $67/Annually (1 Site), Personal License – $97/Annually (3 Site), Multi License – $147/Annually (10 Site)

Screenshot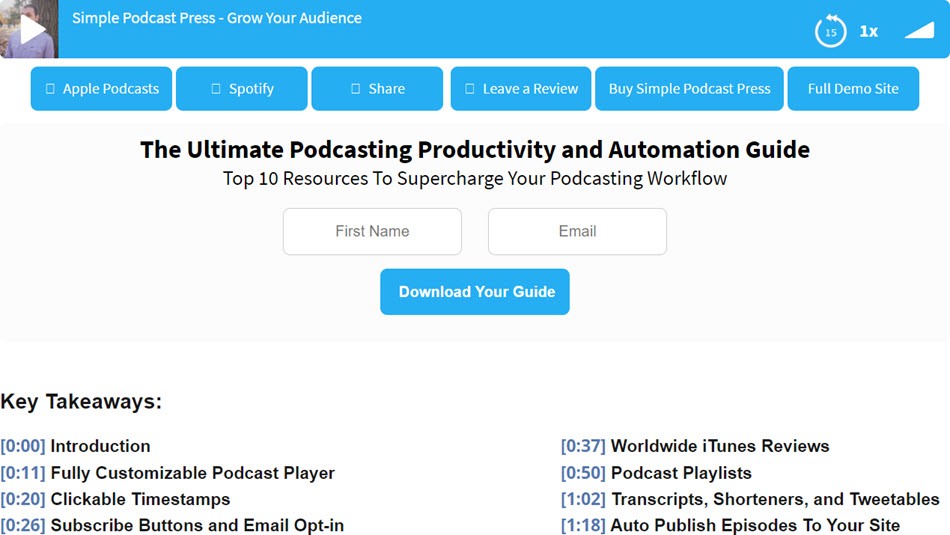 6. Buzzsprout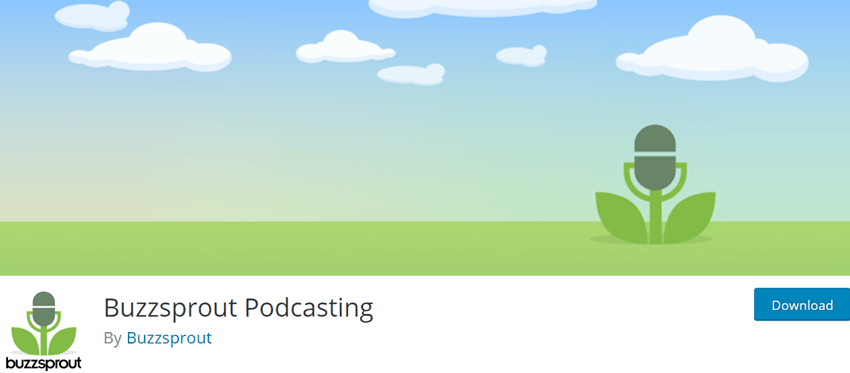 Buzzsprout is a podcasting solution with a free WordPress plugin. It does not require any technical training to get started with, ideal for beginners. Podcasters at any level can easily upload and manage episodes.
Other features included are its embeddable audio players, a free beginner's website, a guide to getting into iTunes, Stitcher, or other directories, and last but not least, its integration with Facebook and Twitter. It also helps you access the statistics on the number of audiences and their point of accessibility.
Total number of users – 6,000+
Price – 3 Hrs-$144/yearly,  6 Hrs-$216/yearly, 12 Hrs-$284/yearly
Screenshot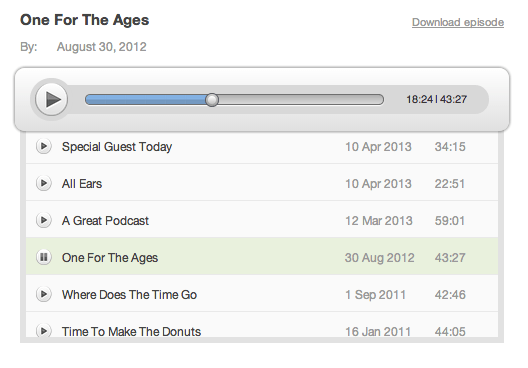 7. Resonate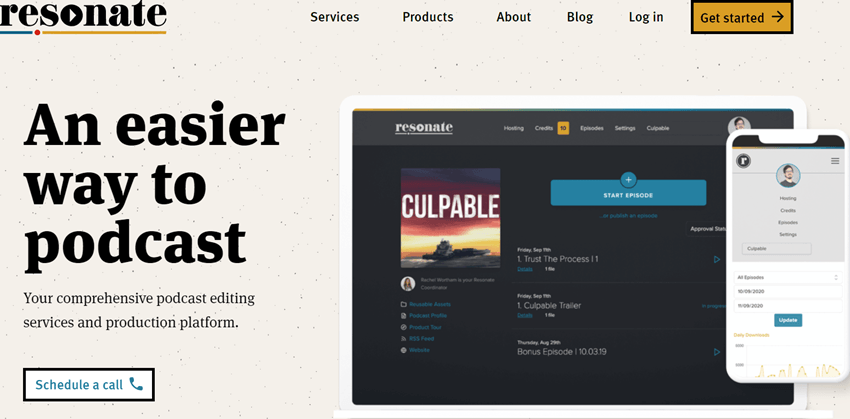 Access to everything that you require to make your podcasts professional. Resonate Recording is a comprehensive tool to produce and edit the Podcast easily. Resonate allows the podcaster to eliminate the various tools available in one integration app. Such apps come up with elementary features which assist you in creating and uploading such audio content on various platforms.
Services Available On Resonate
Launch Podcast – Launch your podcast impact fully within the supervision of a professional team consisting of technical, creative, and branding skills.
Produce Video – Distribute a story in the form of video and release it on YouTube for getting potential reach on your Podcasts.
Producer Services – Design the Podcast with our well-integrated app without wasting your time and effort editing, writing, outlining, and creating the show.
Podcast Marketing – Display various transcriptions, notes, and audio programs to promote your Podcast very well.
Enterprise Podcasting – Customize the solutions of your Podcast in every possible way that makes it more presentable on different platforms wherever you want to share.
Price – Standard-$59/yearly,  Premium-$139/yearly,  Enhanced-$199/yearly, Enterprise-$349/yearly
Screenshot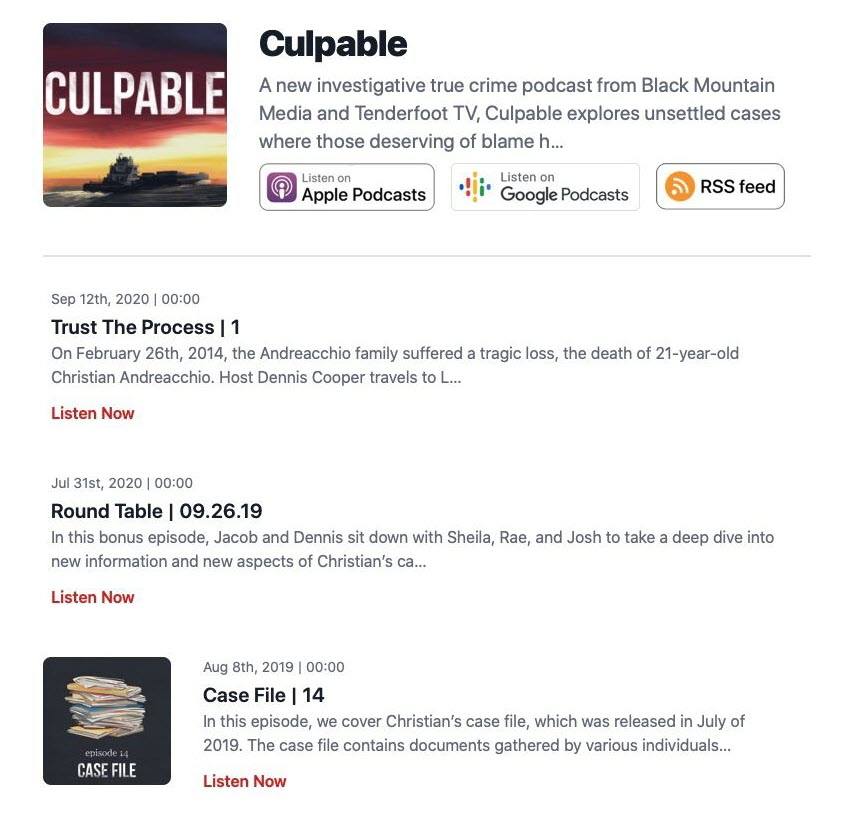 8. AudioIgniter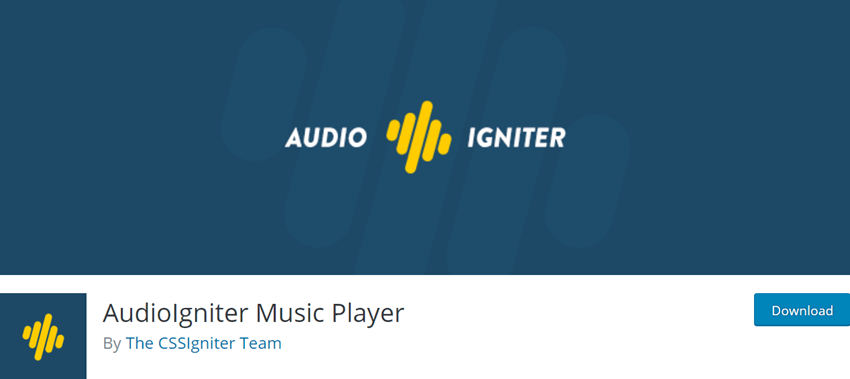 AudioIgniter Music Player is built to impart an outstanding audio experience. The theme is the solo customizable web-based player that has been crafted for easy binge listening and retains the listeners on the website in the meantime. The Smart Track Player ( individual player) focuses on one specific episode, song, or track.
Smart Podcast supports RSS feed from Stitcher, Google Play, and iTunes. Your most recent track gets highlighted at the bottom of the website with the Sticky Player. You can also save the email address of your listener with AudioIgniter Music Player, which is its unique feature.
Total number of users – 10,000+
Price – Single Theme-$49/yearly,  Standard Club-$69/yearly,  Developer Club-$89/yearly, Lifetime Club-$249/Lifetime
How to Add Audio Player in WordPress with AudioIgniter WordPress plugin
Screenshot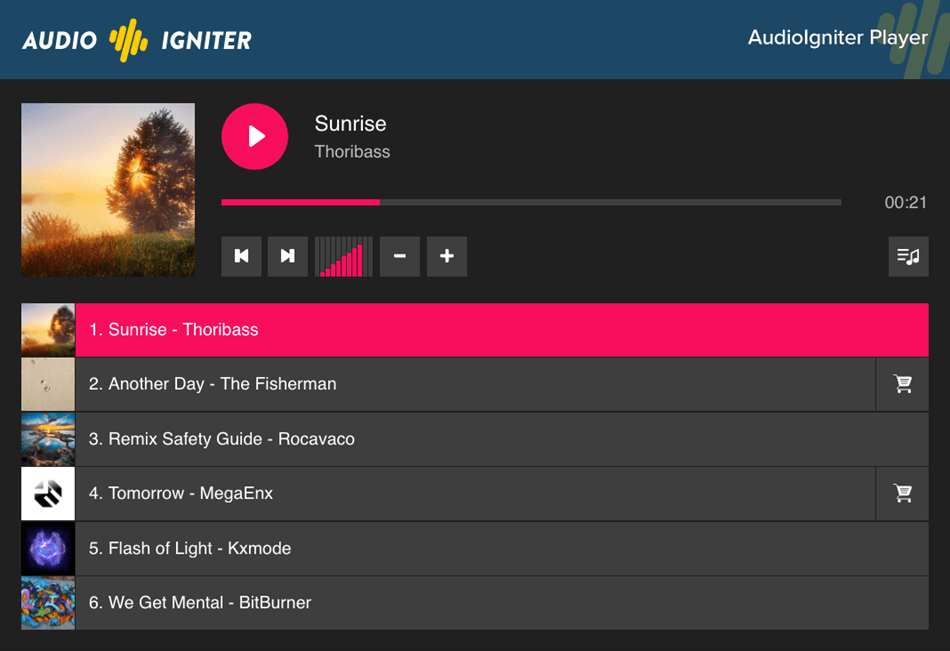 9. Transistor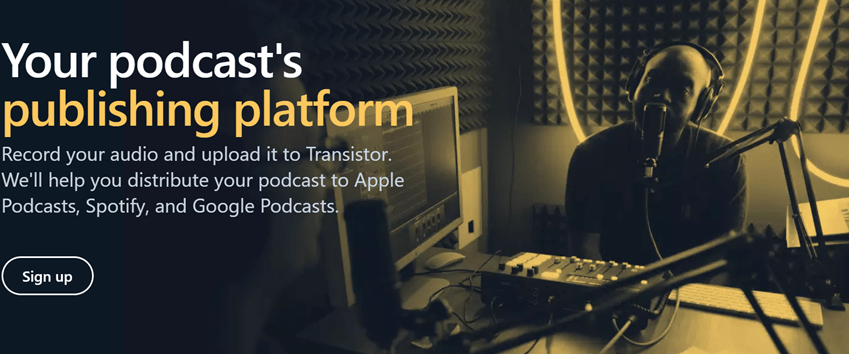 Transistor enables you to publish your Podcast on different popular platforms, including Spotify, Apple Podcasts, and Google Podcasts. Record audio and then produce it with Transistor. This Podcast hosting tool integrates many features that perfectly embed it on your website or elsewhere. Host unlimited Podcasts while paying the same monthly price with advanced analytics and rare RSS Feed. Analyze your every Podcast and enable you to take a look at it. You get access to view the number of average downloads, popular podcast apps, and how many subscribers you have. A Transistor is a reliable tool used by professional podcasters like Indie Hackers, Unbox Therapy, Kickstarter, VH1, etc.
Steps To Embed Transistor –
Creation of new block and then search Custom HTML in it.
Generate embed code of your Podcast.
Copy the generated code of embedding and paste the same into WordPress.
It's all done, and when you preview the Page or Post of WordPress, you will get it right there.
Price – Starter-$190/yearly,  Professional-$490/yearly,  Business-$990/yearly
Screenshot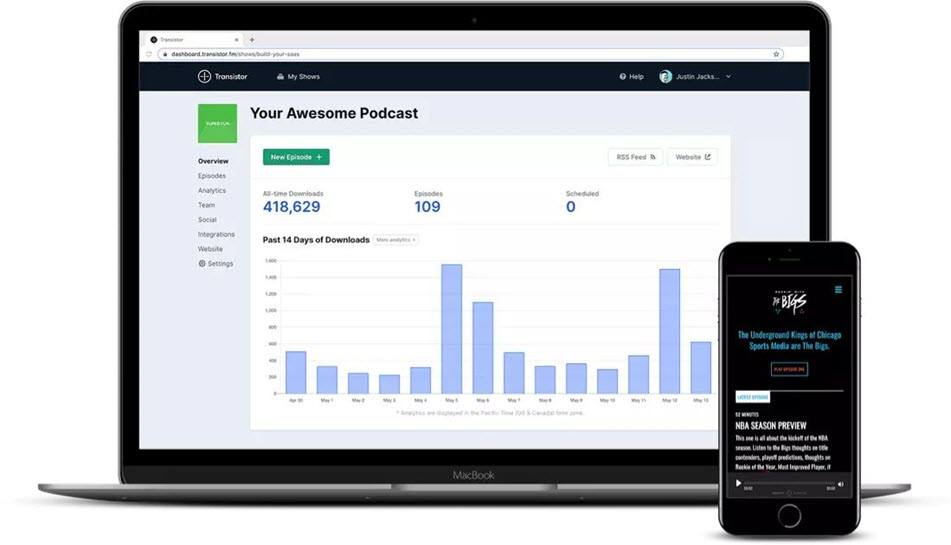 Podcasting is getting popular daily, and WordPress offers you podcasting solutions. Each of the plugins has its attributes. You have to jot down your requirements, be mindful and go for the right one for you!
If you are new to Podcasting and want to know more about it or any other podcasting plugins, please leave your comment. We will be glad to assist you!