10 Best Quiz Plugins for WordPress 2023
Are you searching for the Best Quiz Plugins for WordPress? The quiz plugin is the best way to create viral quiz content on your WordPress website, which will ultimately lead to an increase in your website engagement.

With WordPress Quiz maker Test Plugin, you can easily manage results and take tests online. Using these plugins, you can even add an online survey to your WordPress website. With the enhanced technology, you can also send their results via email. You can even store those emails to create more campaigns. Even BuzzFeed is using the same technique. You do not need to be technical to add quiz tests on the WordPress website. You can easily add questions add answers with images. Automatically the result will be matched and will be sent to email. With different logic, you can even create polls and surveys by drag and drop builder.
So, here's the list of Best Quiz Plugins for WordPress website is as follows :
1. Smart Quiz Builder (SQB)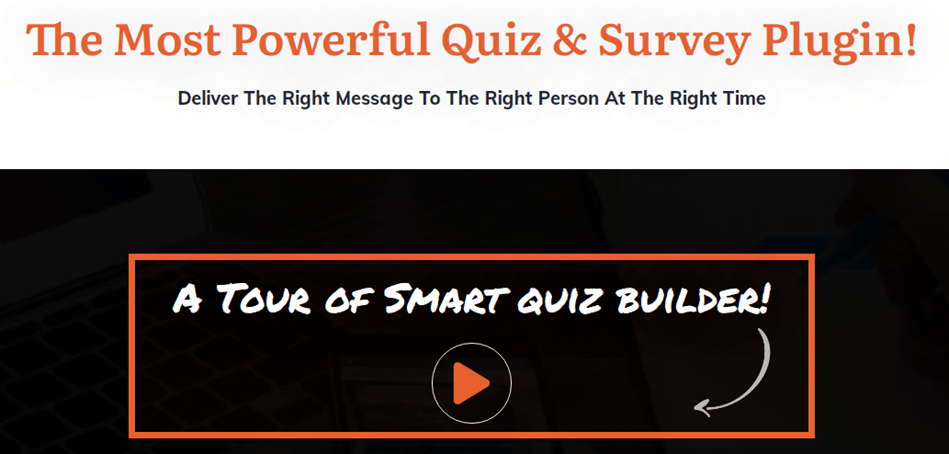 Smart Quiz Builder (SQB) helps users to create multiple-choice quizzes. Hints can be specified based on answer selection. Multiple correct answers can be chosen. When the correct answers are displayed, they can be specified. It can be selected as how many times the question can be attempted.
You can use this paid WordPress Quiz plugin to engage your website traffic. With these Quiz tests, you can quickly generate leads and increase your website sales. Its features are as follows.
Customizable Design – You can easily customize your quiz buttons and design concerning your website design.
Branching Logic – Managing the flow of questions is not a big deal. You can manage the flow of the questions by using branching logic.
Multiple Quiz Types – There are many types of quizzes system available here like Assessments, Personality, and Scored (Tally) Quizzes
Opt-In Form Builder – Easily collect the email of your website visitor.
In-Depth Analytics – You will get an In-Depth analysis of how the visitor follows the test.
Smart Branching Logic – You can create a sequence of series of questions for each answer selected by the user using conditional logic
Email collection integration – You can easily collect your leads on your best email marketing services software like Aweber, GetResponse, etc.
Price – $69 One-time for 1 site, $79 One-time for 2site, $99One-time for unlimited site
A Tour of Smart Quiz Builder!
Screenshot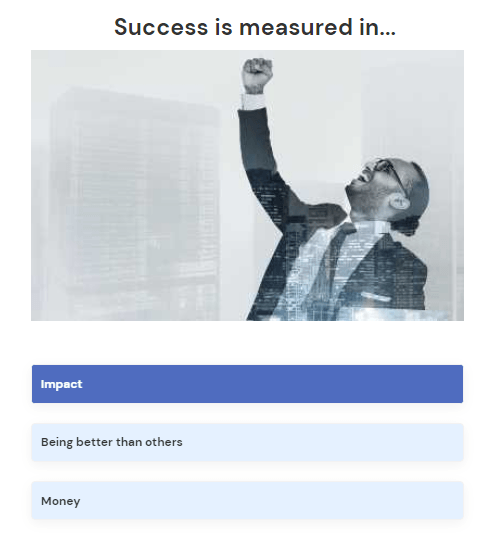 2. Quiz Maker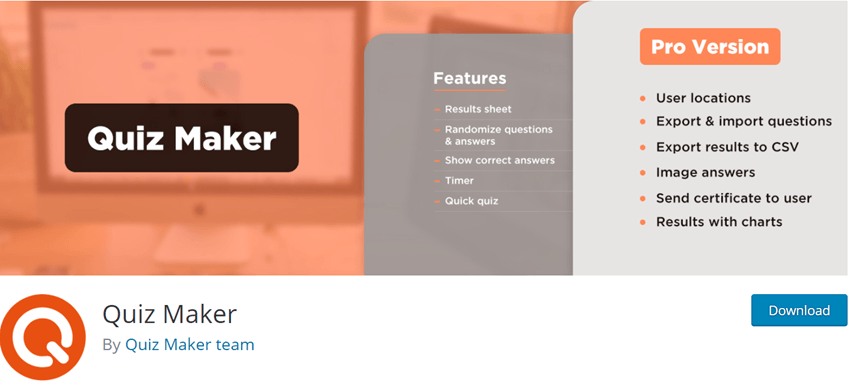 Quiz Maker is created by Ays-Pro who's results are dynamic, professional, and engaging. It helps the users easily create viral content that the visitors will share. This helps to improve user engagement. You can create unlimited responsive quizzes with the help of these freemium WordPress quiz plugins. It works on all WordPress themes. It allows you to create quizzes in many styles with unique layouts. You can also add text, videos, and images to the quiz. Also, it enables you to limit the entire quiz to a single page or spread it across multiple pages. Its features are:
Quiz types- The quizzes can be trivia type or personality type.
Demo Data- The quiz comes with demo data.
Image Credit- You can easily show the image credits.
There are various animation effects available with the plugin.
Shortcodes- It has the support of shortcodes.
 HD Video tutorials are available.
You can change the progress Bar colour, Font colour, and background colour.
There are social share buttons.
It allows you to create an option to scroll to the next question quickly.
It also has the support of Facebook Open Graph.
Total number of users –10000+ 
Best WordPress Quiz plugin | Quiz Maker by AYS
Screenshot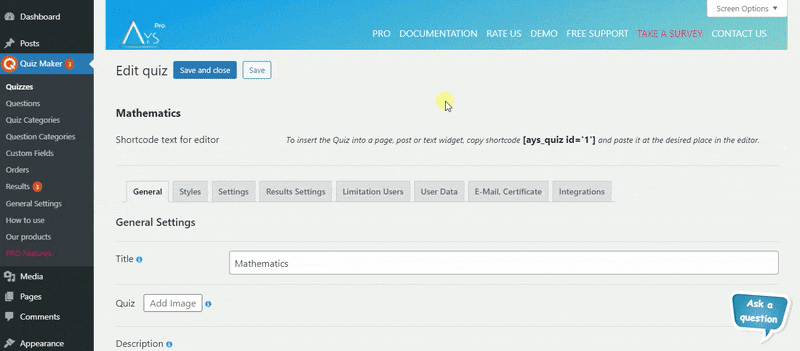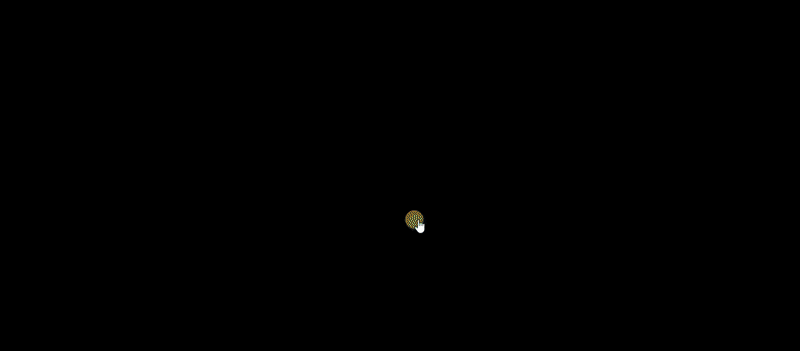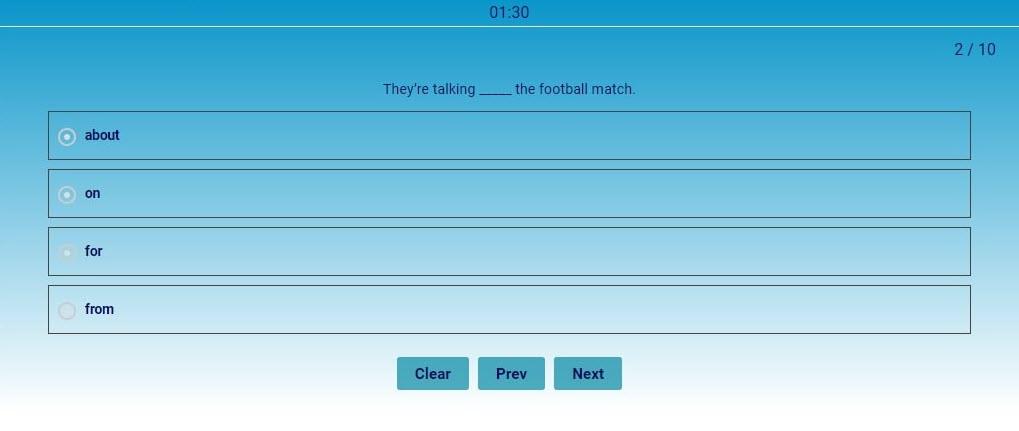 3. Thrive Quiz Builder: The Iceberg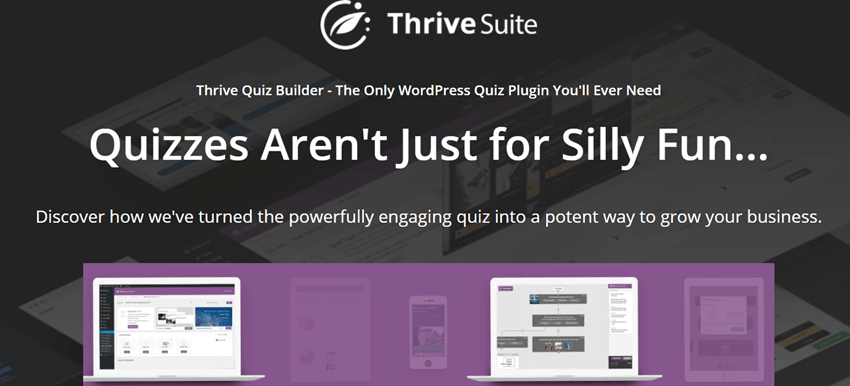 Thrive Quiz Builder is a paid WordPress Quiz plugin with a fantastic way to attract and engage visitors by creating beautiful and complex quizzes with a timer option. And this can be done without needing to know any coding and work in Photoshop. However, this is just the tip of the iceberg. The plugin tries to email lists and social shares and gives data to grow business underneath it. This decreased the bounce rate of the visitors as they came and clicked through and answered the questions and shared the results. This helps to increase website traffic. The features of this plugin are:
Three quiz types- Show the final result of the quiz as personality, number or percentage.
Three Quiz Templates- You can build the quizzes from scratch or optimize them for making an email list and social sharing.
Badge Editor- It allows you to create engaging social sharing badges which are beautiful and fully customizable. Also, you can move them anywhere without any restriction.
 Easy Quiz Builder- You can easily navigate the complex quizzes with a visual editor. Based on answers, different questions can be asked.
Question Weighting- You can make the scores more accurate based on the answers.
Dynamic Results- Create result pages for every possible variation of the quiz. It also allows you to decide on one or more conversion goals.
Quiz Types- The quizzes can be text-based or image-based.
Opt-in Gates- You can decide whether the visitor must submit his details before the quiz.
Price – Paid annually ($228), Paid quarterly ($90)
Screenshot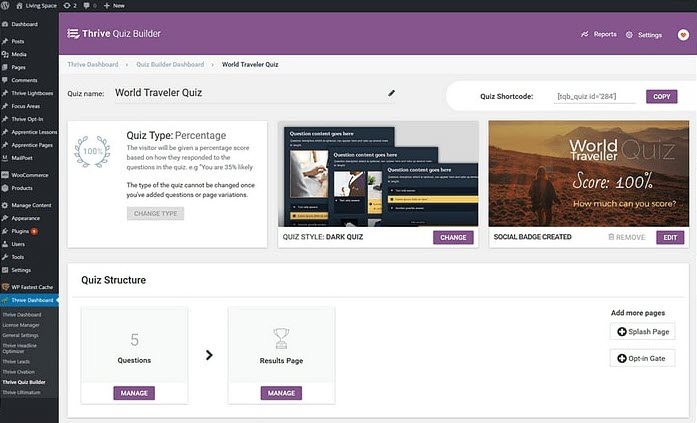 4. ProProfs

ProProfs Quiz Maker is a powerful and versatile quiz creation tool that can be integrated with WordPress for effortless quiz implementation on your website. Its simple setup process and user-friendly interface make it a perfect fit for novice and experienced quiz makers.
This platform offers a vast array of features, including customizable templates, a massive question bank, and advanced reporting capabilities, making it easy to conduct quizzes that engage your audience. Whether you want to create a trivia or personality test, a certification exam, or any other kind of quiz, ProProfs Quiz Maker has got you covered. Here are some features that make it stand out from its competitors:
Customizable templates to match your brand
Ready-to-use templates and quizzes
A question bank with over a million ready-to-use questions
Automated scoring and grading
15+ question types, including MCQ, checkbox, hotspot, video-response, and more
ProProfs Quiz Maker allows you to add multimedia elements such as images and videos
The option to set time limits and randomize questions
the quiz made by using ProProfs Mobile-responsive design for optimal user experience on any device
Price – Essential – $240/annually,  Business – $480/annually,  Business Plus – $2400/annually
Screenshot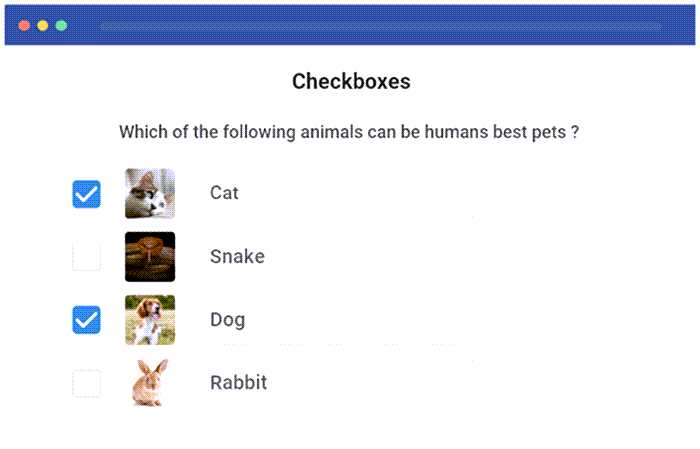 5. Quiz And Survey Master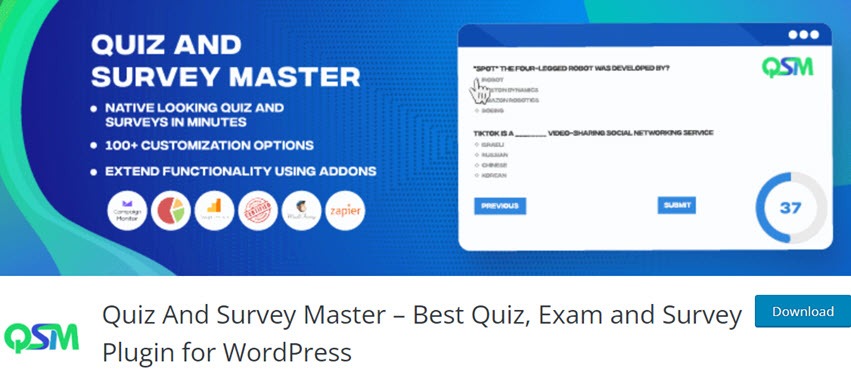 Quiz And Survey Master is one of the most advanced quiz plugins for WordPress that helps you create exclusive quizzes, surveys, and polls on your WordPress website to keep your users engaged. Using this plugin, you can easily create customer satisfaction surveys, viral quizzes, personality quizzes, trivia quizzes, employees surveys, and much more on your website. The quiz and surveys plugin is highly customizable that allows you to alter everything, including texts, results pages, and the submit button in your quizzes and surveys. It also allows you to send a customized email to your users right after taking the quiz, informing them about their results.
Features
Using this quiz builder plugin, you can easily add categories to your quizzes and surveys.
It allows you to email the results to your users right after they take up the quiz.
You can also grade your quizzes and surveys with the point-based system or a correct or incorrect system based on your choice.
The users can easily share their results on various social media platforms using this plugin.
You can also schedule your quiz and surveys to be active at a specified point in time.
It also allows you to integrate ActiveCampaign, Campaign Monitor, MailChimp, and Zapier to your quizzes and launch email marketing campaigns on your website.
You can also use this Quiz maker plugin for WordPress for online test quizzes.
Total number of users – 40,000+
Price – Basic – $99/annually (1 Site),  Plus – $149/annually (3 Site),  Pro – $179/annually (10 Site)
WordPress Quiz Plugin - Quiz and Survey Master
Screenshot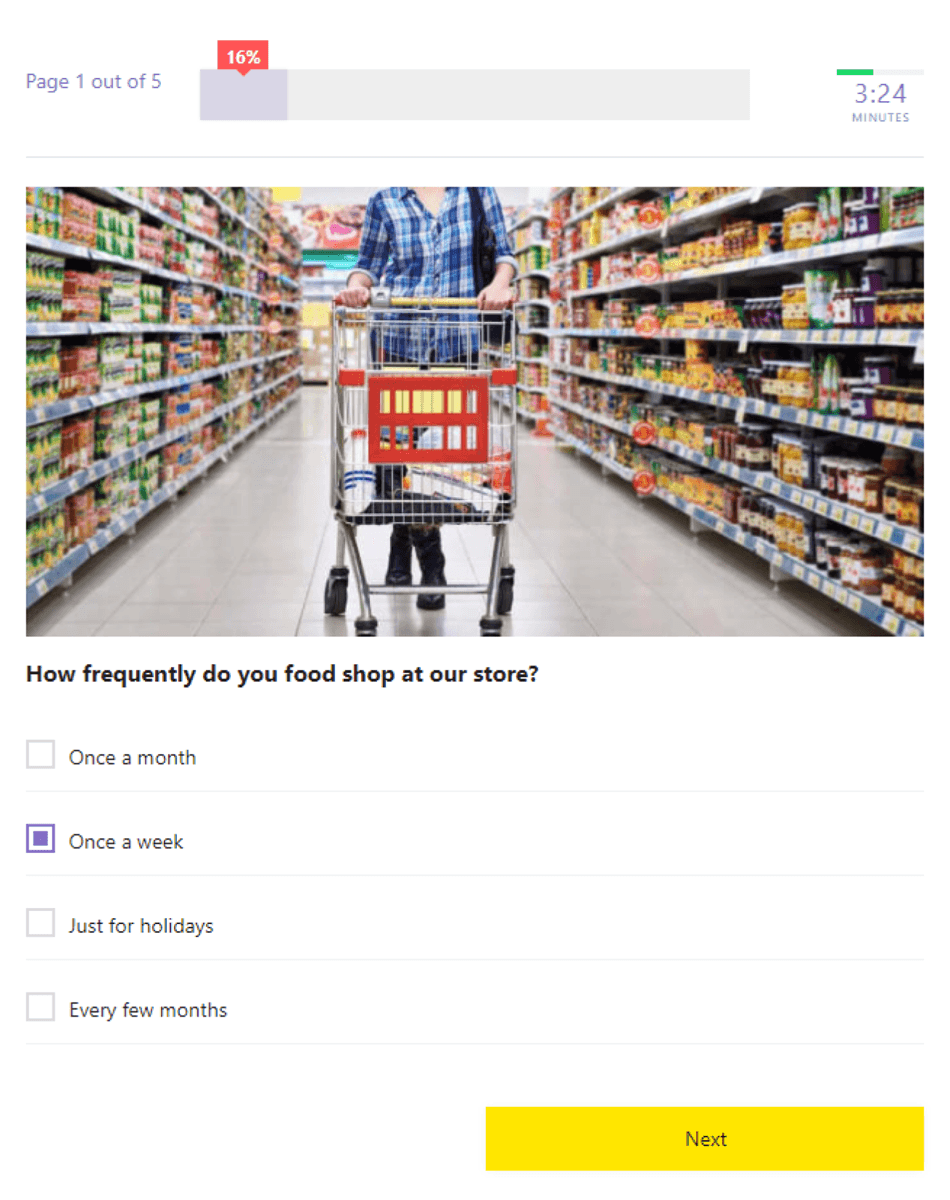 6. Poll, Survey & Quiz by OpinionStage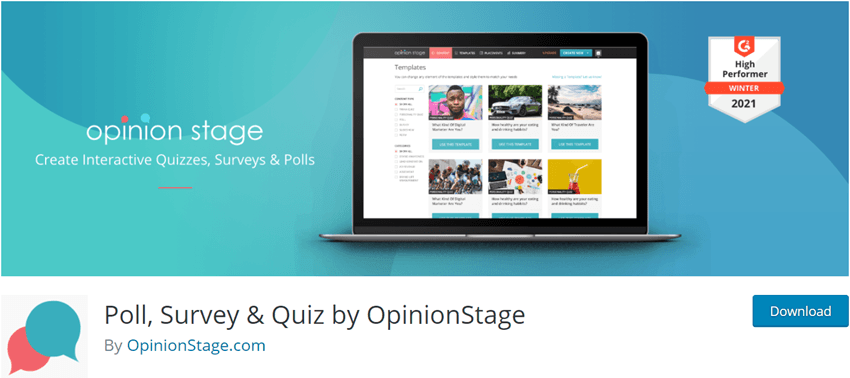 Opinion Stage helps the users effortlessly create quizzes for the website with the help of a free quiz plugin for WordPress. It helps increase user engagement\ and gives more social share and more email options. Opinion Stages is a beginner-friendly WordPress quiz plugin that makes the visitors hooked to the quizzes since they contain questions such as " Are you a true Harry Potter fan?" which seem to be very important nowadays. Its features are:
You can select a beautiful quiz landing page for each quiz, complete with the headline, subheadline, image, and Start Quiz option.
There's no upper limit to the number of quizzes.
The quizzes can be MCQ (Multiple choice questions) type.
You can create and display a fully customizable message at the end of each quiz.
This amazing quiz plugin for WordPress allows you to quickly shuffle the answers to the questions.
You can specify the point values for each question.
Create and display a fully customized beginning and the end.
Randomly order the questions and answers.
It allows you to give a detailed explanation of the solution.
Total number of users –10,000+
Price – Starter – $19/Mo Paid Annually, Small Business – $65/Mo Paid Annually, Performance – $199/Mo Paid Annually
Opinion Stage Quizzes, Polls & Surveys
Screenshot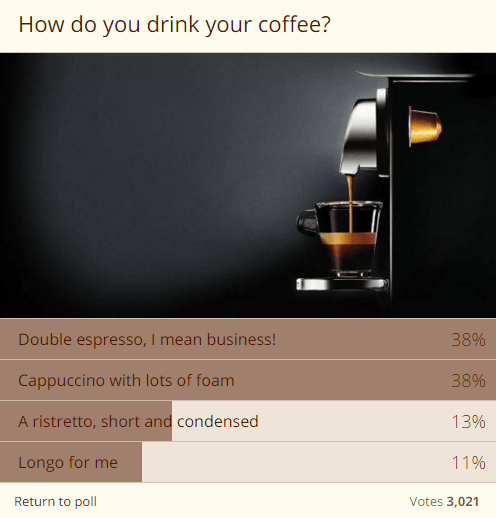 7. GamiPress – Forminator integration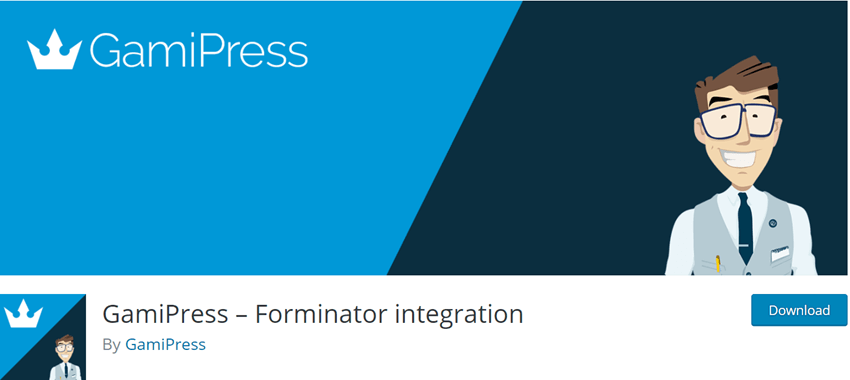 GamiPress helps you gamify your WordPress website, that too for free! It is among one of the efficiently used WordPress quiz plugins that help you add the three most powerful reward systems on your website, including points, achievements, and ranks along with a quiz. Using this plugin, you can add new activity events, including forms, quizzes, and polls, to your WordPress website.
Features
Drag and Drop control- You can customize your games and activities with a simple drag and drop builder.
Social Sharing-GamiPress allows users to share their rankings and achievements on any social media platform.
Time-limit requirements- You can set a time limit for the users to complete the specific need.
Emails- The plugin sends an email to the users informing them about new awards.
Custom Requirements- You can set the conditional requirements that the user needs to fulfill for securing an achievement or rank.
Automatic points awards and deductions- You can configure the settings easily to award or deduct the points of your users.
Logs – It has a flexible log system supporting private and public logs.
Open Badges compatible- You can offer available badges to your users by connecting your site with Badgr or Credly. Thus, you can provide your users with official recognition of their skills.
The templates system allows you to customize everything through your GamiPress theme folder.
Points, Achievements, and Rank Types- You can configure as many Points, Achievements, and Rank Types as you want.
Total number of users –200+ 
Price – Personal Pass-$199/yearly, Professional Pass-$399/yearly, All Access Pass-$699/yearly
8. Watu Quiz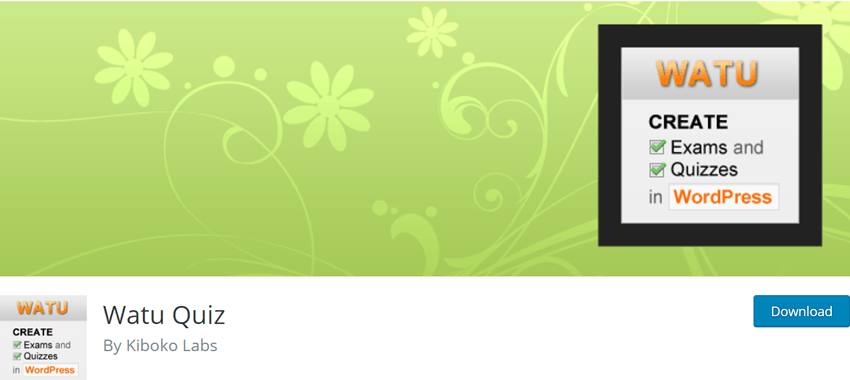 Watu Quiz is a free WordPress quiz plugin that helps users create quizzes and exams and display the result immediately after taking the exam. For every grade in the quiz, grades and points can be displayed. Then points can be assigned to every answer to a question. Then, the total number of points collected will decide the grade. The plugin is mobile-friendly. Its features are:
You can embed the quiz in posts and pages using the shortcodes.
There are single as well as multiple-choice questions.
Pull out random questions from a pool.
Display the answers immediately after selection or at the end of the quiz.
Share the results on Facebook.
The plugin notifies the admin when a visitor takes a quiz.
Total number of users –7000+ 
Using Watu Quiz - The WordPress Plugin For Quizes, Surveys and Exams
Screenshot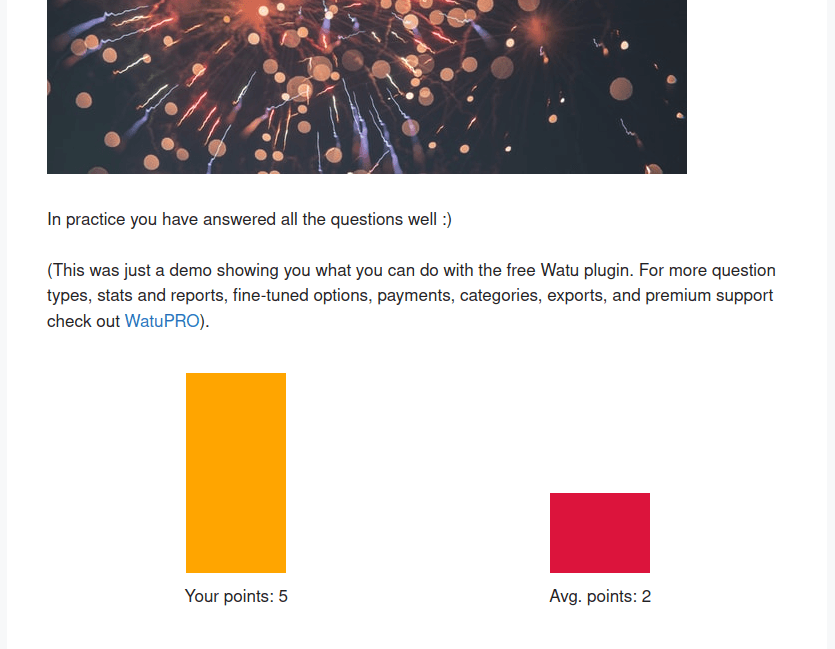 9. HD Quiz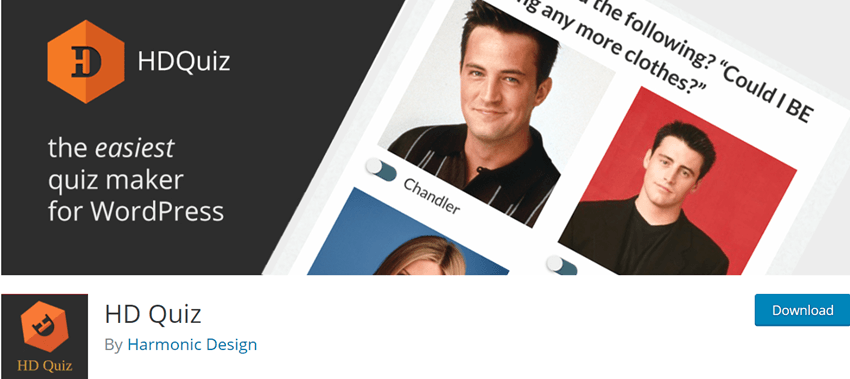 HD Quiz is a beginner-friendly free quiz maker plugin for WordPress. With the help of HD Quiz, any amount of quizzes can be created and embedded into posts and pages. This plugin can create robust professional-based questionnaires and fun Buzzfeed-style quizzes ideally. This plugin is entirely mobile responsive. There are individual options for each quiz, such as results position, pass percentage, ability to share quiz results, etc. The features of this quiz builder plugin are :
A featured image can be assigned to each question.
All the questions have their tooltip.
Quiz scores can be shared across Twitter and Facebook.
The questions/answers can have animated gifs as featured images.
The title/heading can also have questions.
You can use the images as answers.
Add links to the quiz results.
Grab from a pool of questions.
You can add a small add-up to each question underneath each question or quiz competition.
Total number of users –7000+ 
HD Quiz Tutorial - Best Free WordPress Quiz Plugin 2022 - Harmonic Design
Screenshot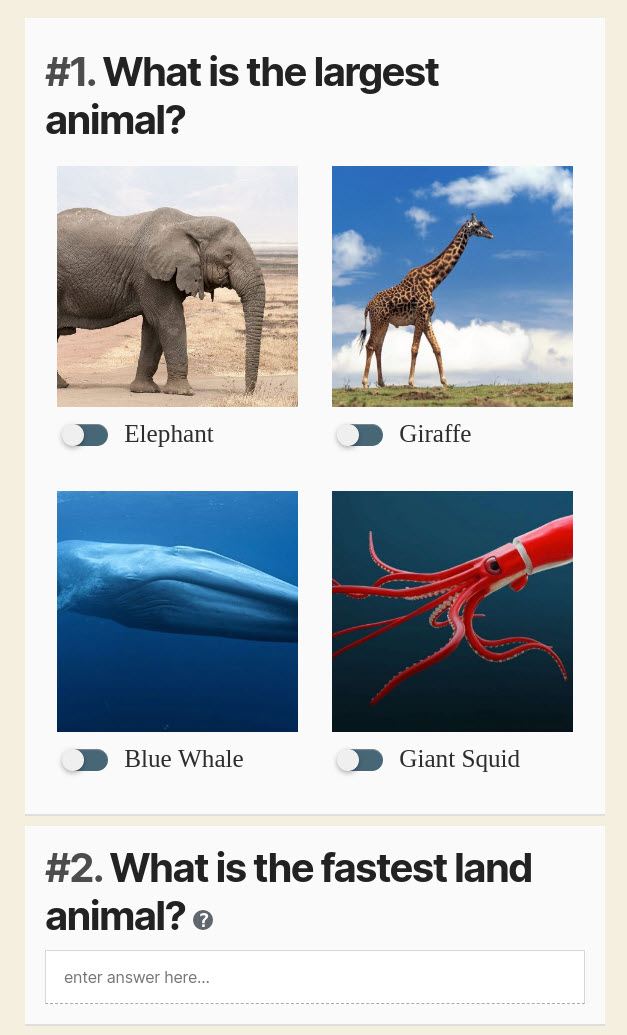 10. ARI Stream Quiz – WordPress Quizzes Builder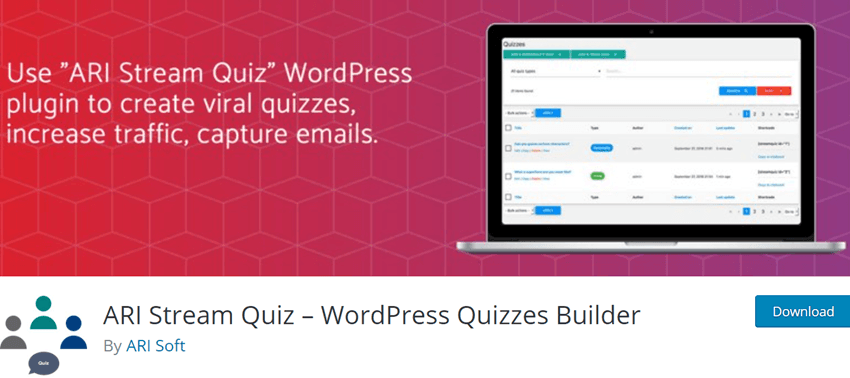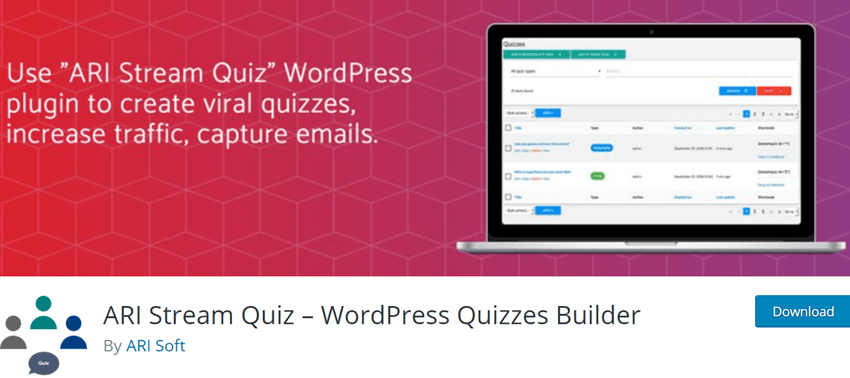 ARI Stream Quiz is an easy-to-use free WordPress quiz builder plugin. It helps the users to build quizzes like Buzzfeed. It has many more features than Buzzfeed. Using this plugin, you can create fantastic and viral quizzes on the WordPress site. It also helps to capture emails and is fully customizable. The features of this most straightforward and best plugin are:
2 Kinds of quizzes- You can create two types of quizzes- trivia quizzes and personality quizzes.
Powerful Marketing Tools- This plugin tries to become the user's business friend by capturing emails and displaying many ads.
Fully Responsive- These quizzes can run on any device, whether your phone, laptop, desktop, tablet, or just anything.
More Megaviews- You can earn more money by putting ads around each quiz.
Great Analytics allows you to track the players and count their social media shares by using Google Analytics.
Random Quizzes- People can play with random questions.
Integrate quizzes everywhere- With the help of iFrame, you can integrate the quizzes anywhere, even outside the website.
Save Answers- The players can save the answers and read them later.
Total number of users –3000+ 
"ARI Stream Quiz" WordPress plugin tutorial
Screenshot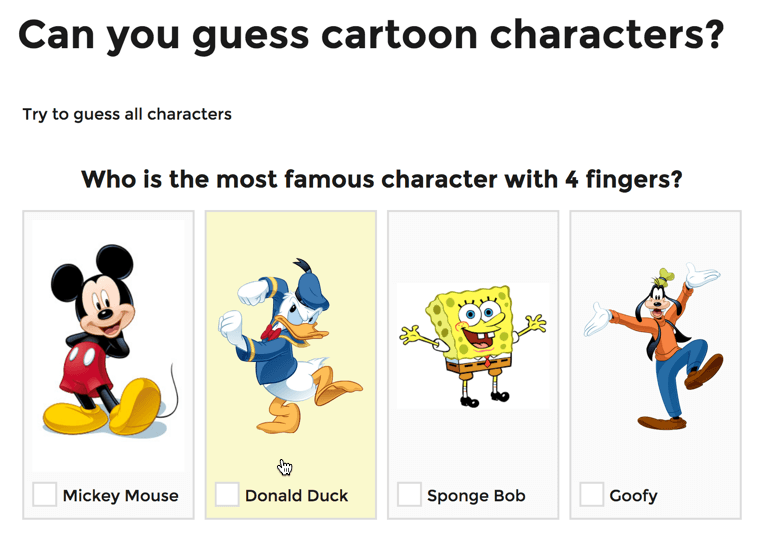 11. Gravity Forms Quiz Add-On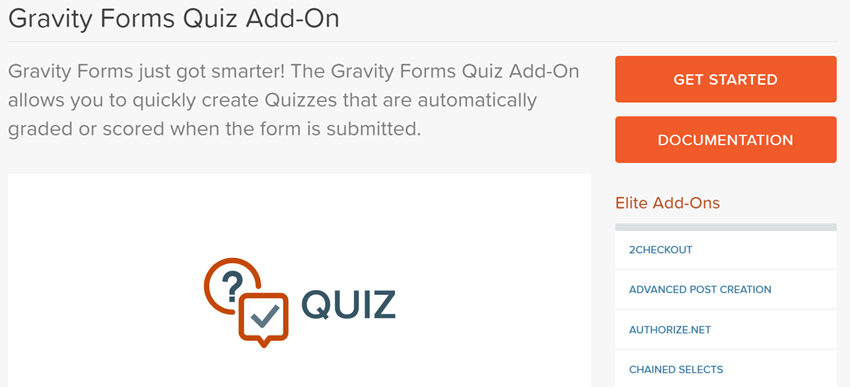 Gravity Forms has Quiz, survey, and polls addons for WordPress, which helps the users create different types of surveys such as customer satisfaction surveys, employee surveys, etc. You can customize the text, which the user can see in the quiz or survey or even the submit button. The questions can be in various forms such as true and false, multiple-choice, open answer question, dropdown, fill in the blanks, number, captcha, and many more. It allows you to create multiple result pages. Its other features are:
Email Notification- You can email the admin and the visitor with the results after the completion of the survey or quiz.
Social Networks- You can allow visitors to share their results on social networks.
It requires the users to log in.
Math formulas- You can create and display math formulas.
It enables you to set limits for the quiz or surveys.
The questions' order can be random, or they can be predetermined.
You can choose the visitors' time to complete the quiz or survey.
All the questions can be set to be answered.
You can easily create online surveys online using the quiz and survey master plugin.
Price – Basic License- $59/Anullay, Elite License-$259/Annually, Pro Licence-$159/Annually
Screenshot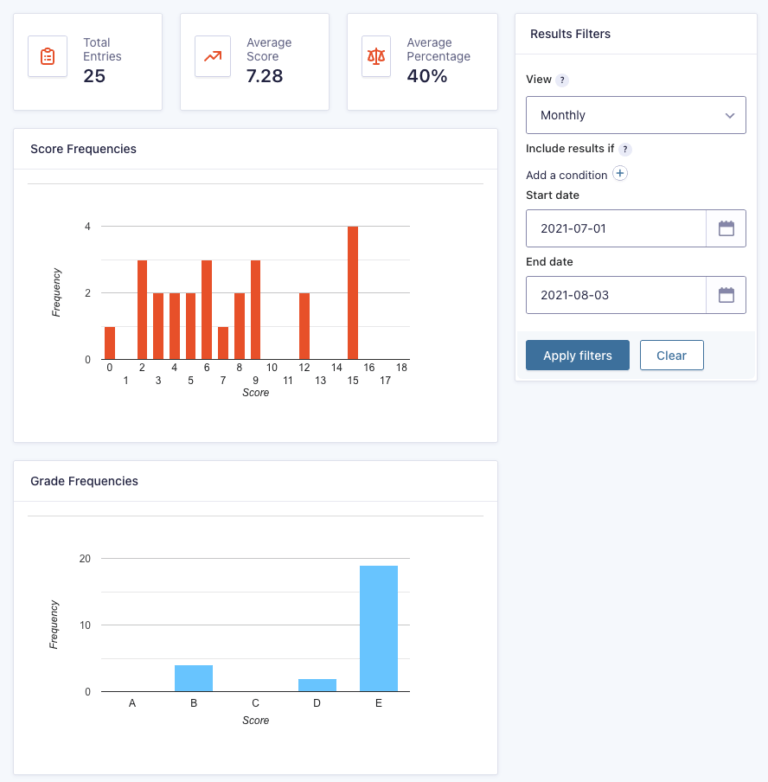 Conclusion: I am still confused about the Best quiz plugin for WordPress. Don't worry, my friend, I will make your choice as simple as possible. If you need free WordPress Quiz Plugins, I recommend you use Quiz Maker. But if you want premium Best Quiz Plugins for WordPress, I recommend you use thrive themes quiz builder or SbQ or Quiz-Maker Pro That's Worth Spending Money, and no Plugin can replace this plugin.