12 Best Places To Find Free Stock Photos for Your Website 2023
Are you looking for the Best Places to find free stock Photos for Your Website? Then you are in the right place here we gathered all the important website names that provide copyright-free images to you. Which will be Completely royalty-free images and can be used for commercial purposes too.

Pictures are very important for any website. They speak about the feeling of your blog without reading it. Images convey their messages by grabbing attention. Every day 1000's of people are searching for royalty-free images. So we have decided to write about this topic where you can find free stock photos for your WordPress blog posts.
You may also be interested in email marketing services, Plugin to sell images, and Photo Gallery Plugins.
Table Of Content
Free photos
1. Unsplash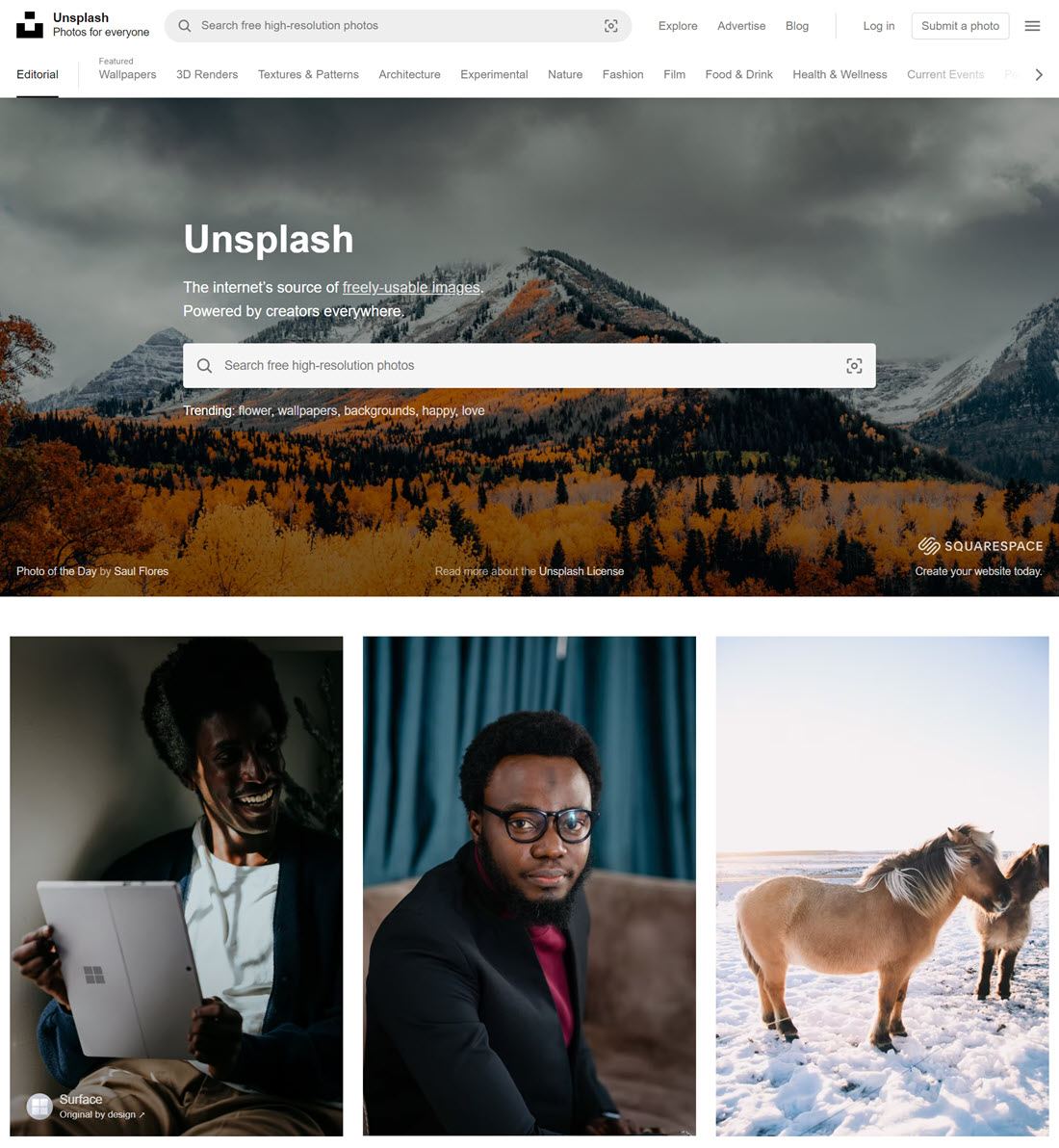 Unsplash which started as a simple tool for creators has now become the world's most generous community of photographers. With high-resolution pictures, they are free. It has been used everywhere from the default theme shipped from WordPress to apple keynotes. Many generous photographers contribute to this website.
Price – Free
2. Pixabay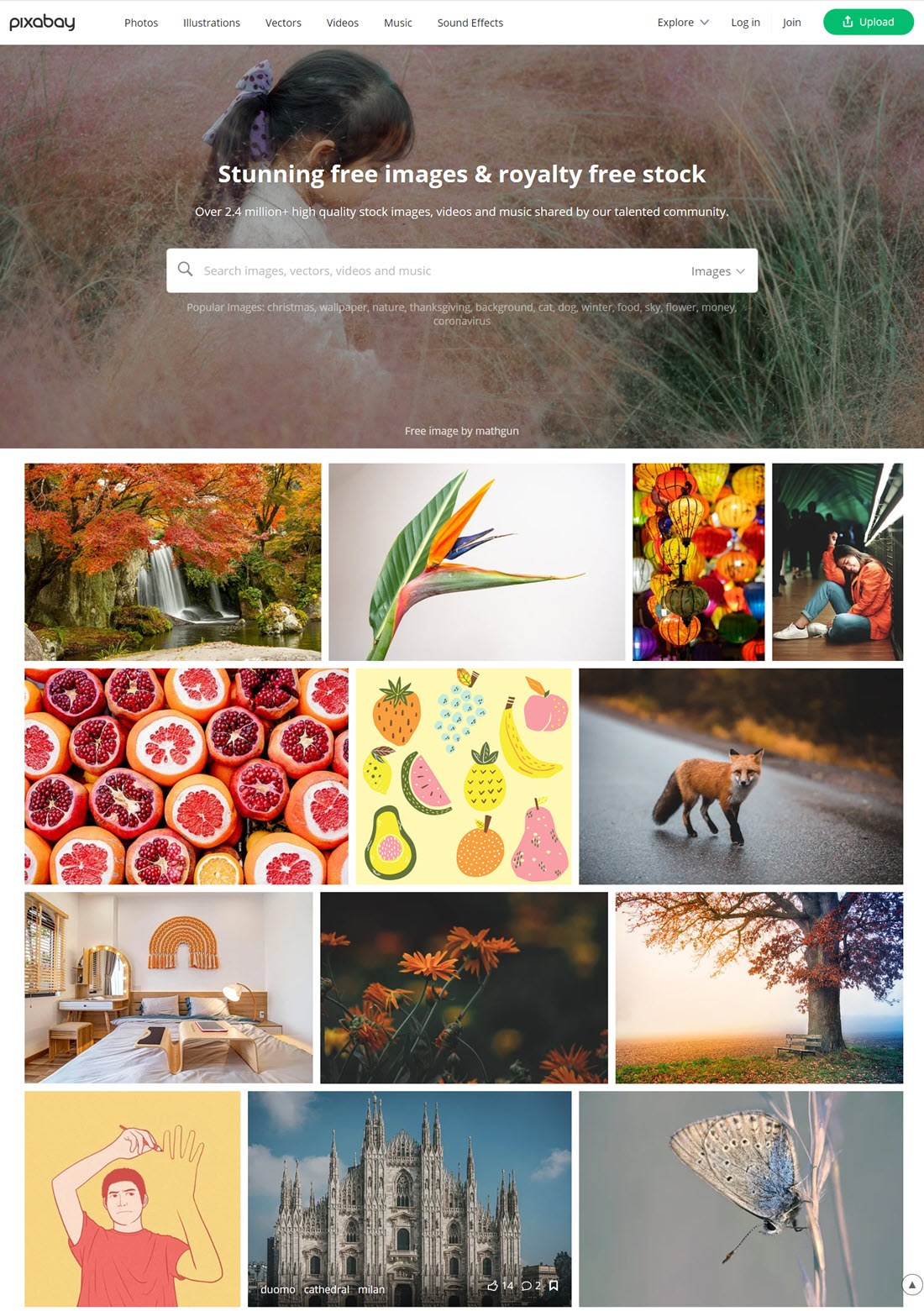 Pixbay provides a myriad of free copyright images and videos and is one of the most vibrant communities of creatives. The contents provided by this site are released under creative commons CCO and can be used safely, for business purposes as well without the need to ask permission from the artists or give them credits.
Price – Free
3. Pexels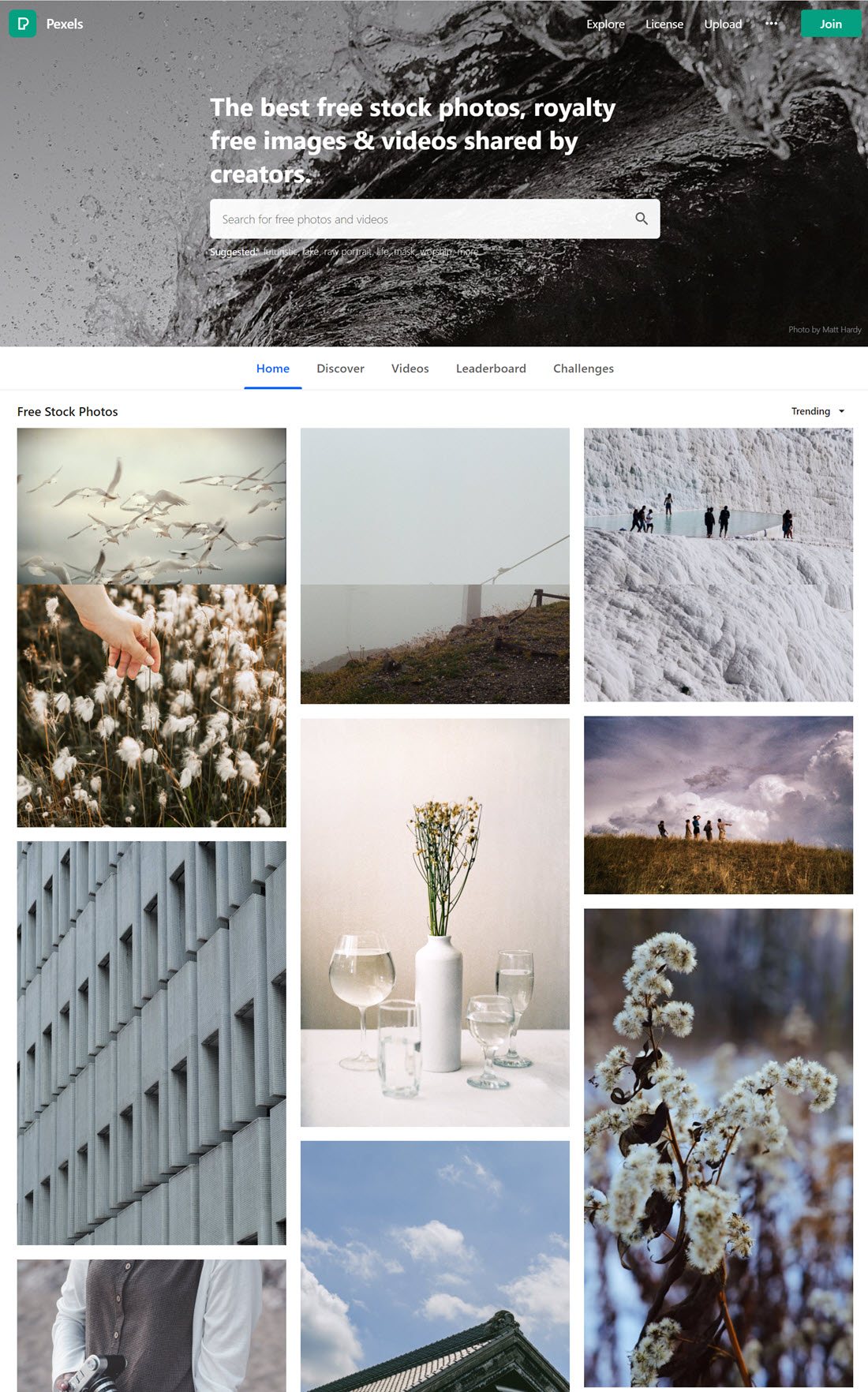 Pexels provides high-quality pictures that are completely free. All their photos are licensed under CCO. The site is looked after by Ingo Joseph, Daniel Frese, and Bruno Joseph. The photos on these sites are easy to search and properly tagged through discover pages. Millions of designers, writers, artists, creators, and programmers can get access to these photos to make their designs, stories, website, art, apps, products, and other works beautiful. They call it 'Empowering Creators'.
Price – Free
4. Vecteezy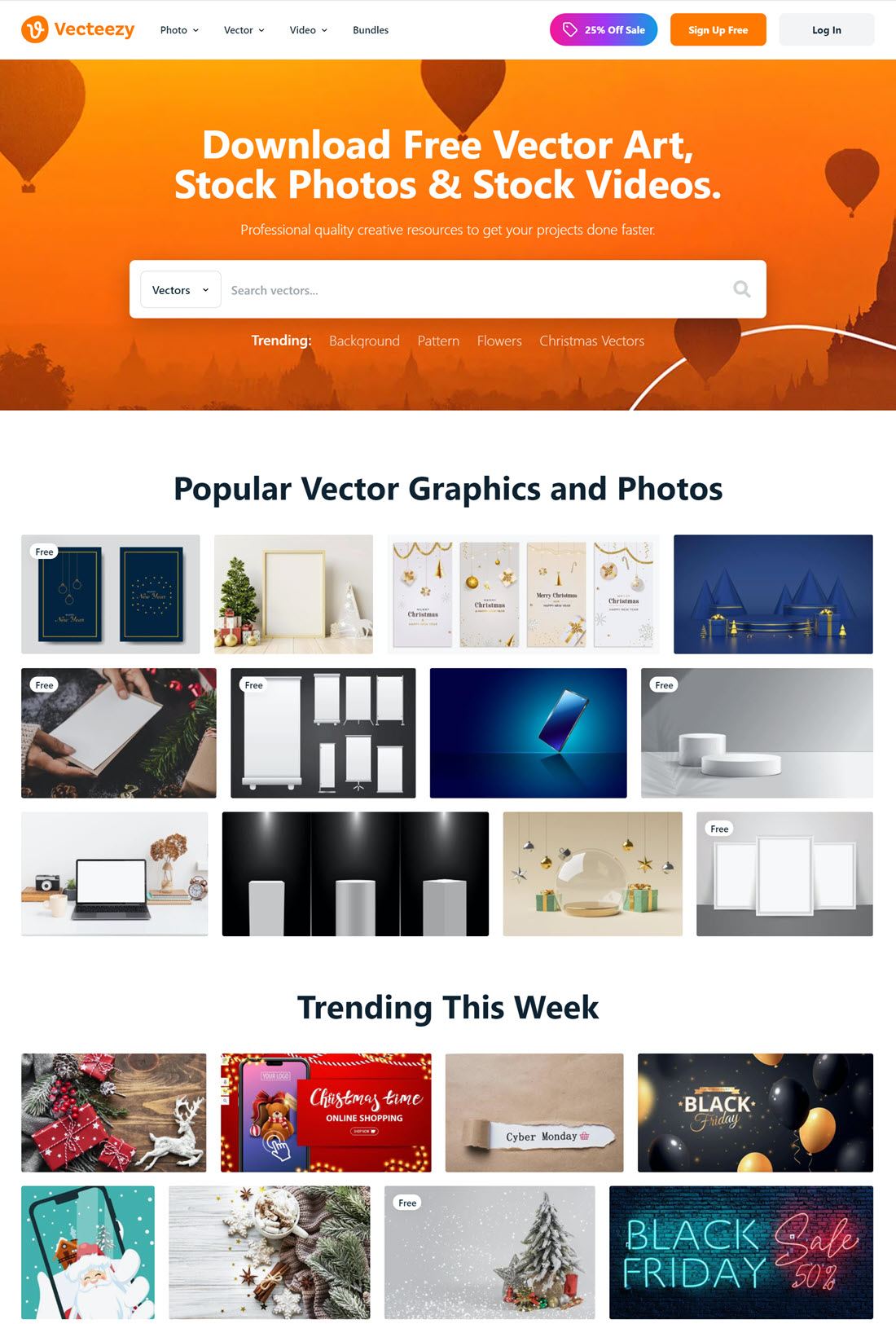 Vecteezy avails entire professional tools to organize your vectors, photos, and videos effortlessly. Let you design elegantly the stuff of your project within a few minutes. Create top-notch and high-quality photography with our fresh content that gives you a better idea to do it more effectively. Hereby, you get access to a stock of vectors, photos, and videos on various categories like lifestyle, family travel, backgrounds, foods, and more. A well-dedicated community of best-ever creators who assists you to design perfect project accessories and inspire you as well by their contributions. Such a trustworthy resource for designers of top brands available in the world including Amazon, BBC, Facebook, Google, Dell, and more.
Price – Yearly Unlimited – $81/annually,  Monthly Unlimited – $14/Monthly
5. Freepik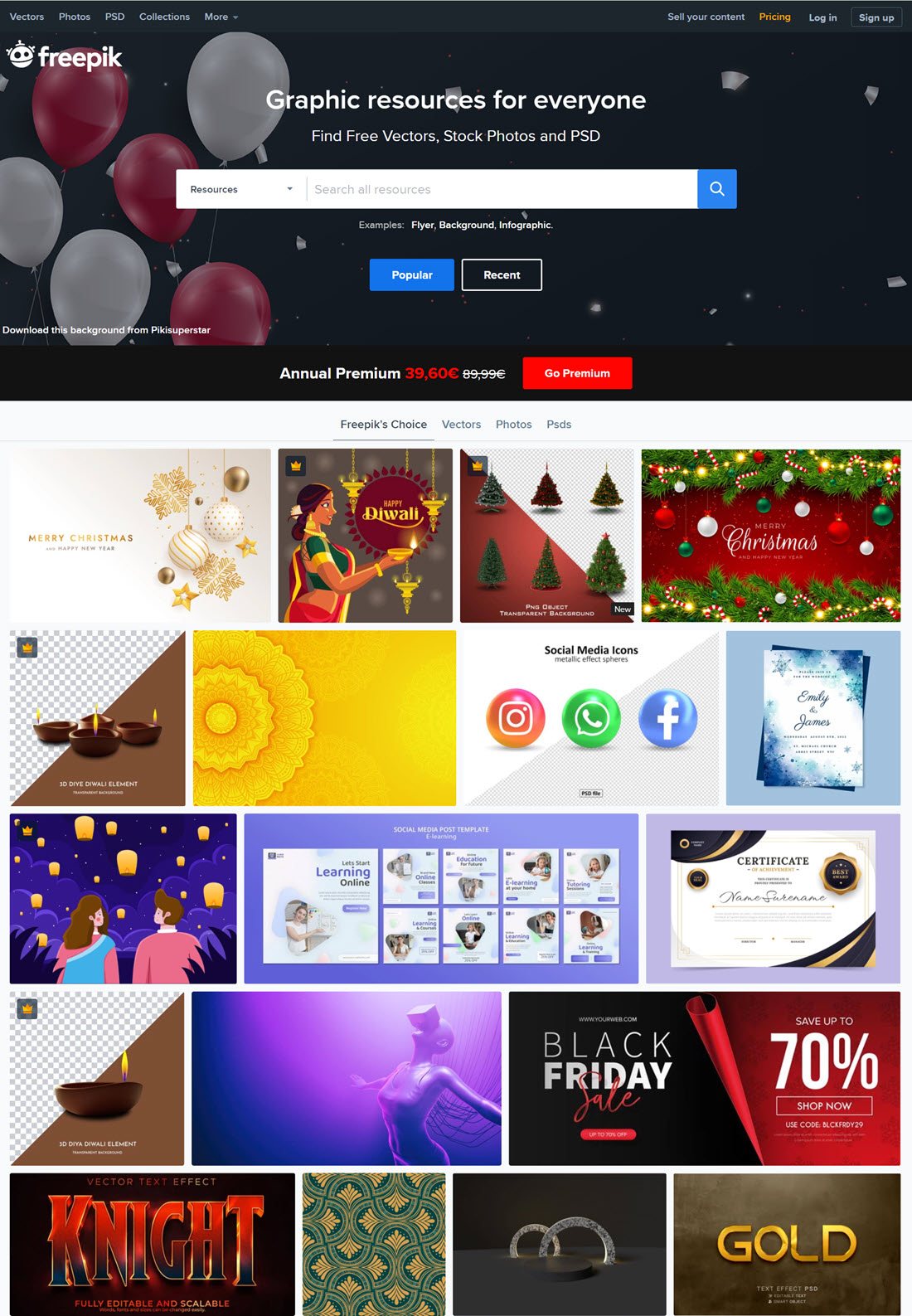 Freepik mostly provides free vector images and graphic design. It provides high-quality exclusive illustrations and graphic resources which users can use for their personal and professional use. It was founded by the brothers Pablo and Alejandro Blanes with Joaquin Cuenca, founder of successful startups including Panoramio in 2010.
Price – Monthly Premium – $9.99/Monthly,  Yearly Premium – $39.6/Annually
6. Freeimages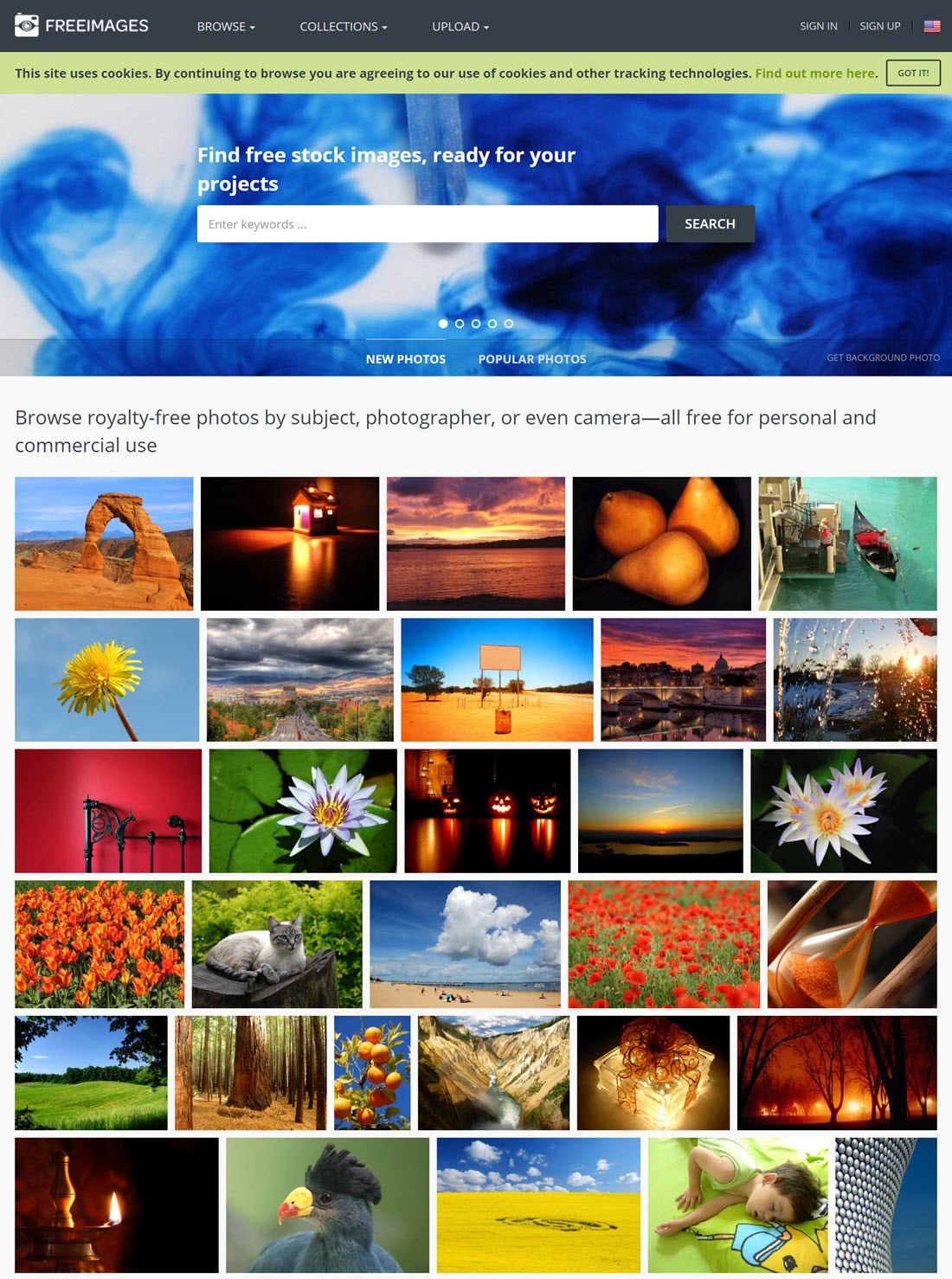 Launched in February 2001 in an alternate option to stock photography, freeimages.com is a site where creative people exchange their work for inspirational work. Many people on this site meet new artists and fellow photography enthusiasts and share their ideas and tricks. This gives their career a big boost.
Price – Free
7. IStockphoto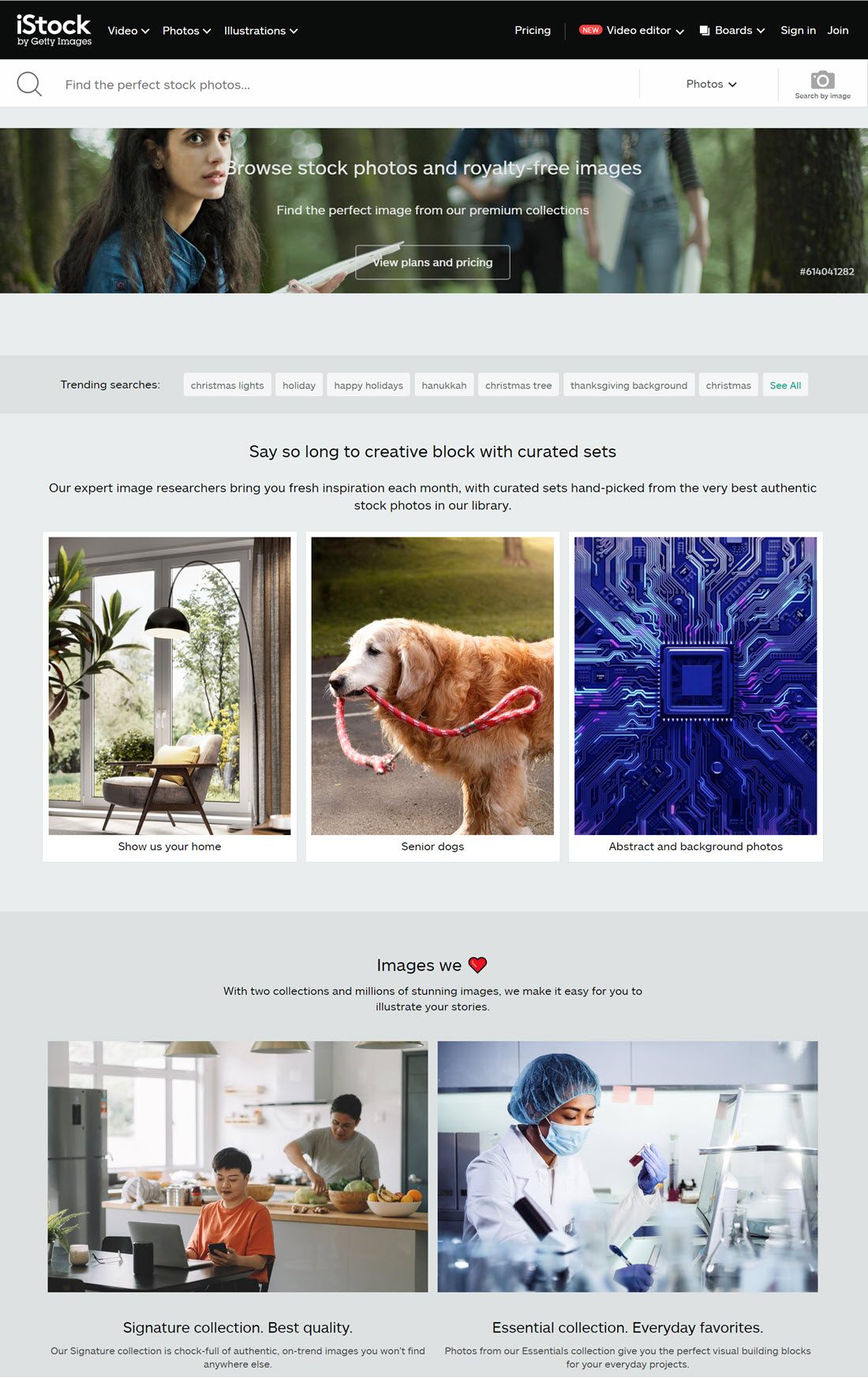 Being one of the best stock content marketplaces in the world, istockphoto offers millions of hand-picked premium images at very low prices. Be it vector images, photos, or video clips, the website provides it with all, and all their contents are licensed.
Price – Credit packs – $4.64/Credit,  Month-to-month – $22.86/Monthly (10 Credit/Month),  Best value – $177.47/annually (10 Credit/Month)
8. Freeimages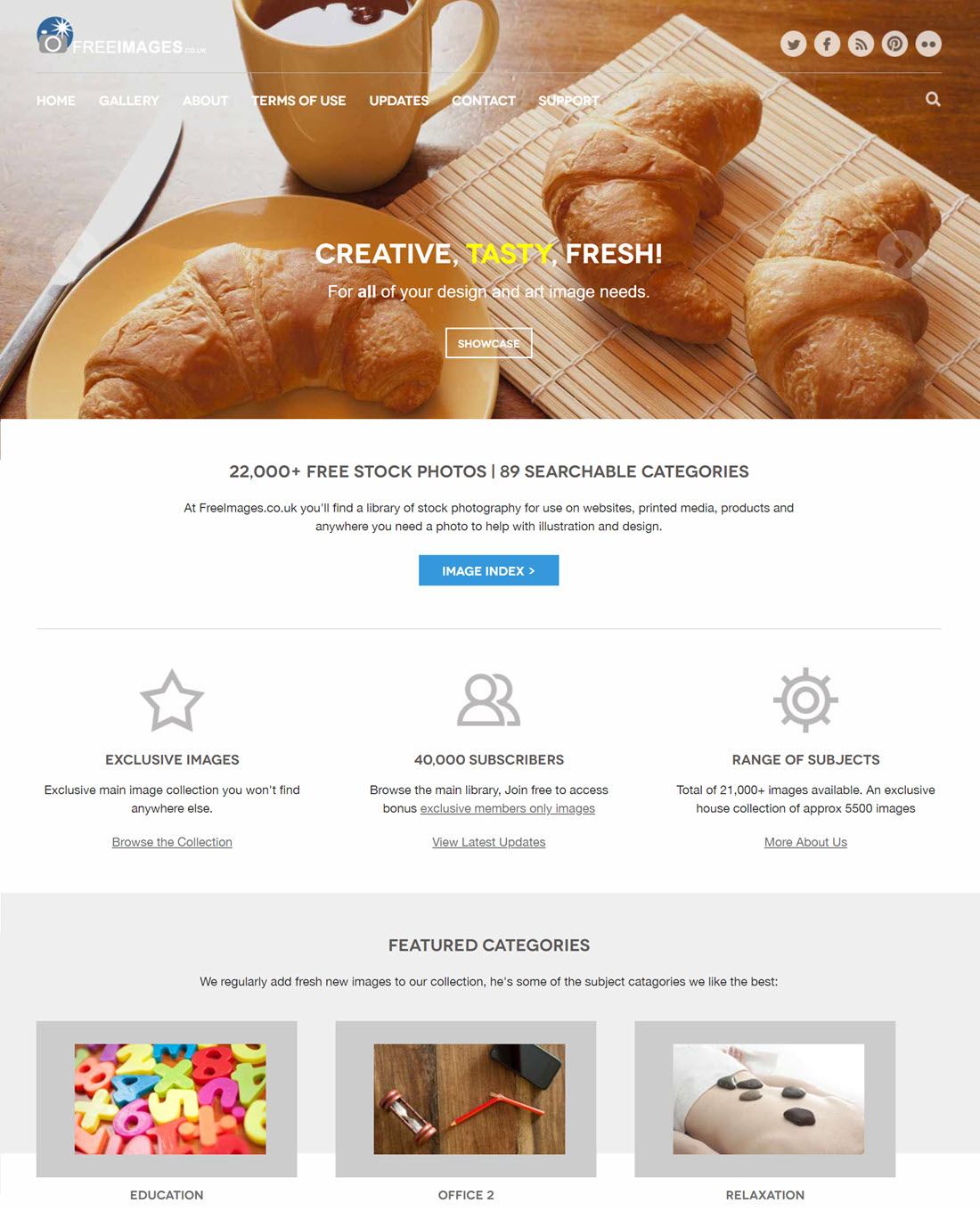 Freeimages provides free content of digital stock photography for use by all. They can be used anywhere on printed materials, websites, and illustrations and designs. However, there are terms for image use. The site is supported by advertising on every page. This ad revenue helps to improve the site, support their nominated charity and support their operations.
Price – Free
9. Freephotos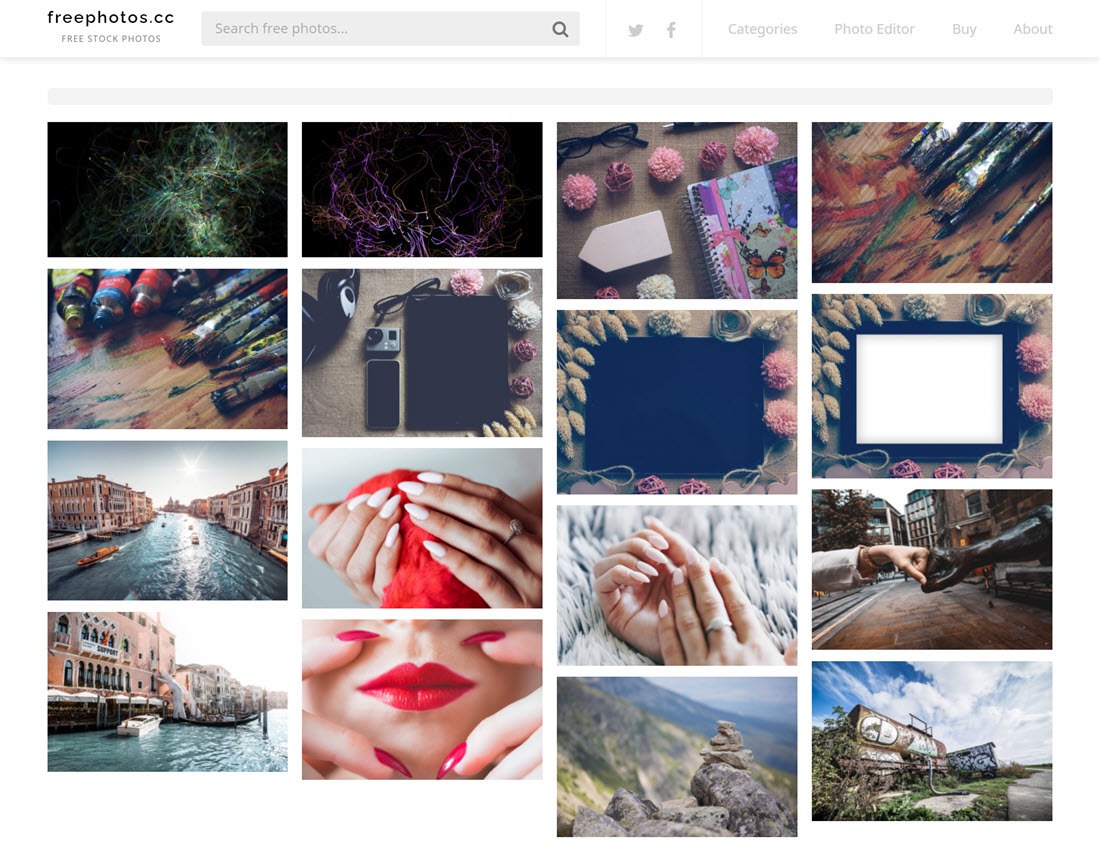 FreePhotos is a site where anyone can search for photos for their casual and professional use using the search box and download them. The photographer can or cannot be given credit. It uses APIs from a few stock photos provider and gathers the photos in one place for the users to browse and download.
Price – Free
10. Stocksnap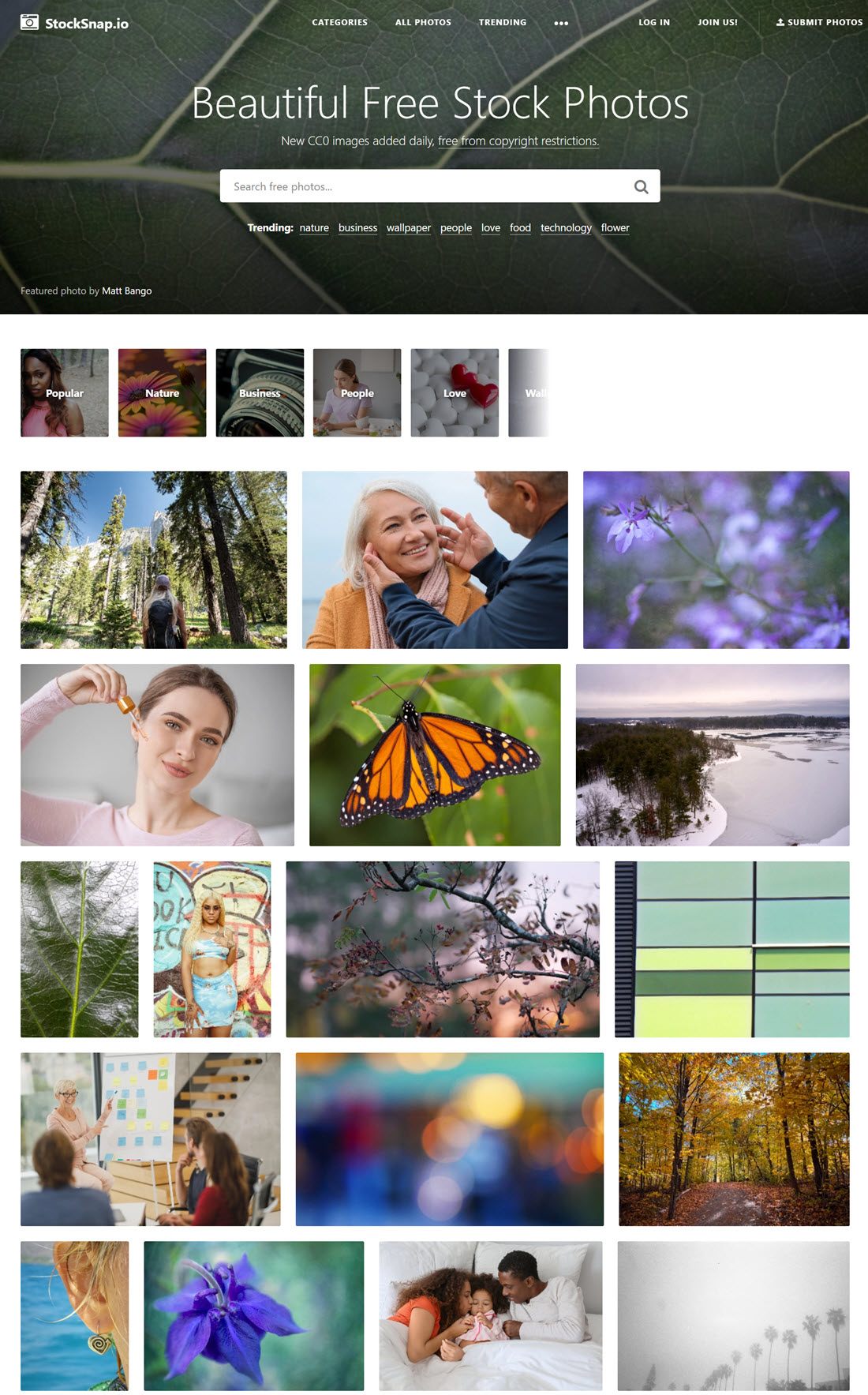 Stocksnap provides beautiful high-quality photos just for anyone and too free. Thousands of photos are added by various photographers around the world every day which can be used for commercial use as well. There is a tag-based category system that helps the users the right kind of pictures for their mood and use. So whether one wants to craft a design or a magazine ad or create a print brochure this is the place for it.
Price – Free
11. Lifeofpix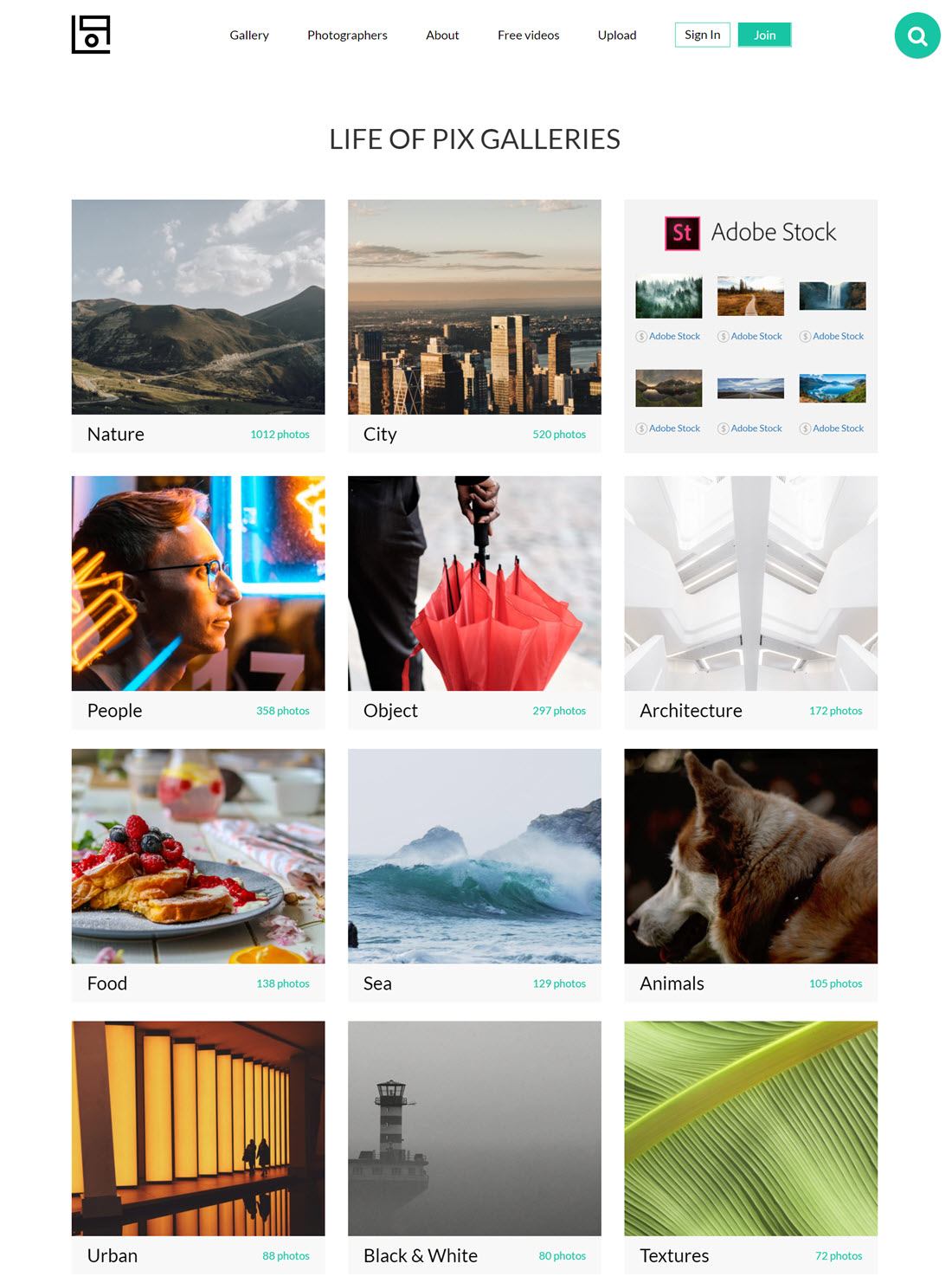 Lifeofpix provides users with high-resolution photos without the restriction of copyright for professional and personal use. New photographers are continuously donating pictures to the public domain. Also, the photographer of the week is chosen every week. Users can also build their profiles where they create their portfolio, add their photos as well as follow other photographers who fascinate them.
Price – Regular License – $99/annually (1 Site),  Growth – $199/annually (Unlimited Site)
12. Shutterstock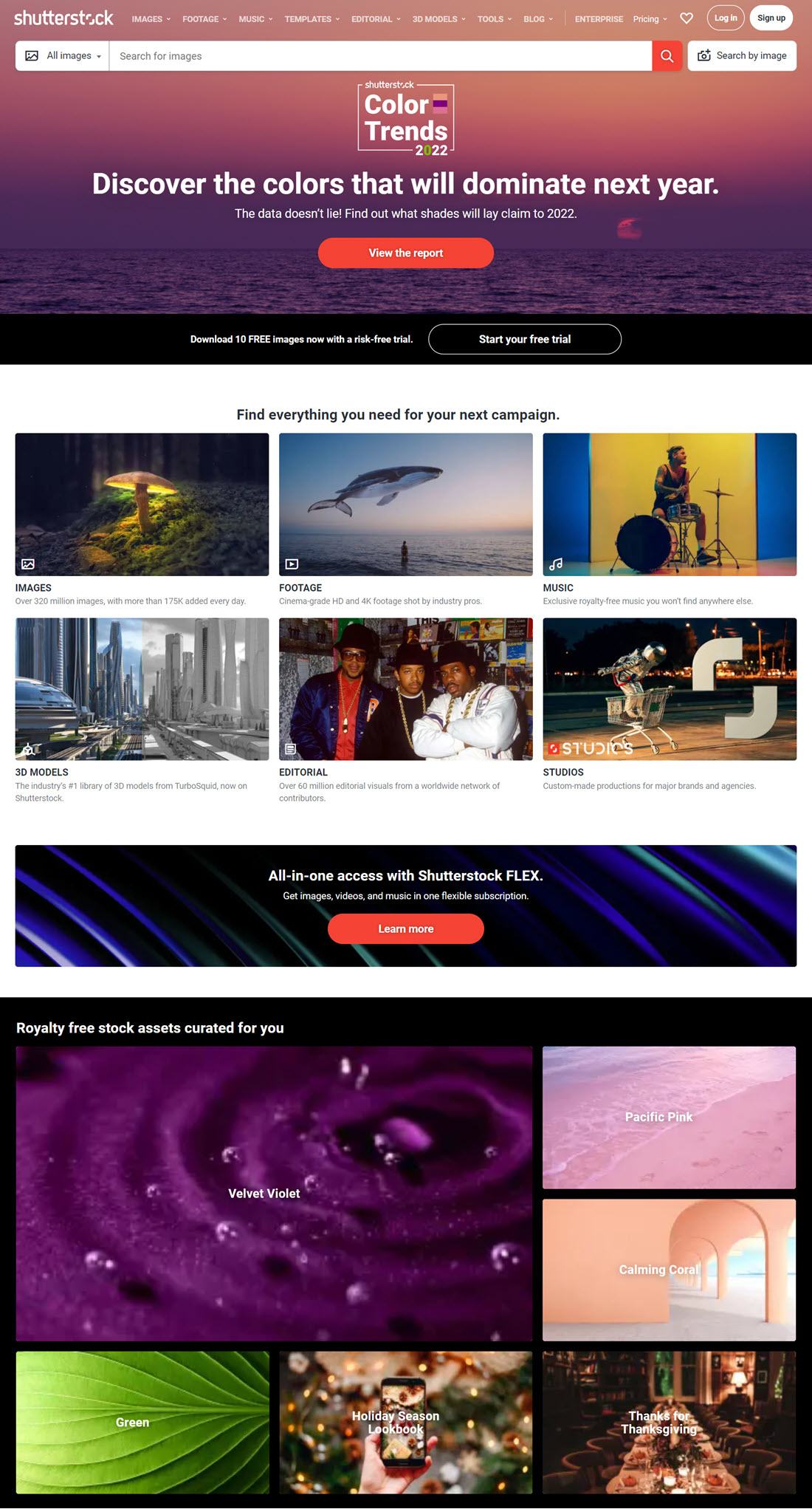 Couldn't find your images try Shutterstock. They are worth each penny for your image. They had 208 million royalty-free images, music tracks, and stock video clips. They had a collection in every field. For example – vector images, normal photos, illustrations, icons, and footage Footage.
Price – 10 image – $299/annually,   50 image – $979/annually,  350 image – $1649/annually,  750 image – $1999/annually
Summery 
Pictures are the life of a blogging website or photography website Or eCommerce website. With images, we can't define the beauty of the website. So finally we have learned about Best Places to find free stock Photos for Your Website. The above-mentioned website has high-resolution images which are completely royalty-free photos and can be used without getting any copyright strike.
If you know any website apart from the above mentioned please let me in the comment section I will update the post.